Can You Travel With An Expired Passport?
Our newsletter is filled with replies from travelers asking if they can still travel with an expired passport the day it expires. Some even requested that they book their flight but needed to remember their passports had expired.
This question continues; fortunately, we addressed the issue by coming up with this blog post.
With what Vast Tourist Teams have experienced in traveling, if you're planning your next big adventure or heading out for a quick getaway, there's one thing you absolutely can't forget: your passport.
Your passport is your ticket to exploring the world and is essential for international travel. But what happens if your passport has expired? Can you still travel with it? That's the question.
First, the short and simple answer is no, you can't travel internationally with an expired passport. However, the situation is a bit more complex than that, and there are some things you should know before you pack your bags.
Hence, at Vast Tourist, we'll explore the rules and regulations surrounding traveling with an expired passport, what happens if your passport expires, and some tips for renewing your passport and avoiding travel disruptions.
So, let's get started and make sure you're ready for your next adventure!
Can You Travel With An Expired Passport?
Can you travel with an expired passport? The short and simple answer we always give is no. Because according to the International Air Transport Association (IATA), all passengers must present a valid passport for international air travel. If your passport has expired, you won't be allowed to board your flight.
We know that there are some exceptions to every rule, and this one is no different. Some countries allow their citizens to enter with an expired passport if they have another form of identification that proves their citizenship and identity.
It could be a national ID card or even a birth certificate. But, and this is a big but, this is not something you can count on. It's always best to have a valid passport when you travel internationally.
Even if you can enter a country with an expired passport, you might need help leaving. Some airlines will only let you board a flight if your passport is valid, and you could face long delays when you try to re-enter your home country.
What Happens if Your Passport Expires During Your Trip?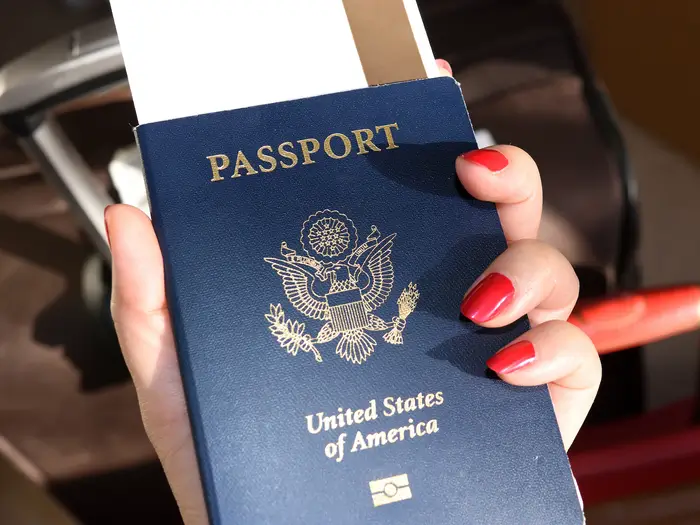 The rule is that your passport must be valid for at least six(6) months beyond your travel dates. If your passport expires during your trip and you need a valid one to replace it, you could be denied entry to your destination or even prevented from boarding your return flight.
This could leave you stranded in a foreign country, facing unexpected expenses and logistical nightmares.
Even if you can enter your destination country, traveling with an expired passport could lead to other problems. For example, imagine arriving at the airport, bags packed, ready to embark on your adventure, only to be turned away at the gate because your passport is set to expire in a few months.
Talk about a travel nightmare! Not only could you miss out on your trip, but you could also be stuck with costly rebooking fees and other expenses.
Subscribe to our travel newsletter to stay updated.
So, what can you do to avoid these potential issues? The simplest solution is to renew your passport before you travel, ensuring it will be valid for the duration of your trip.
If that's not possible, try applying for an emergency passport renewal while abroad. This can be time-consuming and stressful, so it's always best to plan and avoid the situation.
You may also check out Spirit Airlines Reviews, and Turpial Airlines Reviews.
Tips for Renewing Your Passport and Avoiding Travel Disruptions

When it comes to renewing your passport may seem like a daunting task, but it's the most important step you must take before traveling internationally.
Having a valid passport can make your travel experience smoother and more enjoyable while traveling with an expired passport can lead to significant disruptions and stress.
Therefore, let's look at ways to renew your passport and avoid travel disruptions.
#1. Plan ahead
The first thing you must do to avoid travel disruptions is to plan. You should start the passport renewal process at least six months before your passport expires, as this is the timeframe required by many countries for passport validity.
This will give you plenty of time to complete the application, gather the necessary documents, and submit your application without feeling rushed or stressed.
#2. Gather the required documents
To renew your passport, you must provide certain documents, such as a passport application form, a current passport photo, and proof of citizenship.
Make sure you gather all these documents and double-check that you have everything you need. You want to ensure your passport renewal process is completed on time due to missing documents or incorrect information.
#3. Submit your application correctly
When submitting your passport renewal application, follow the instructions carefully and submit it to the correct agency.
You may need to pay a fee, so ensure you have the necessary funds. You can also expedite your application for an additional fee if you need your passport renewed quickly.
#4. Track your passport's progress
Once you've submitted your application, track its progress online. This will give you an idea of when you can expect to receive your renewed passport and can help you plan your travel accordingly.
#5. Consider using a passport expediting service
If you need your passport renewed quickly or don't want to deal with the hassle of the renewal process, consider using a passport expediting service.
These services can help you navigate the renewal process and get your passport renewed faster than if you were to do it on your own.
So, Renew Your Passport Before it Expires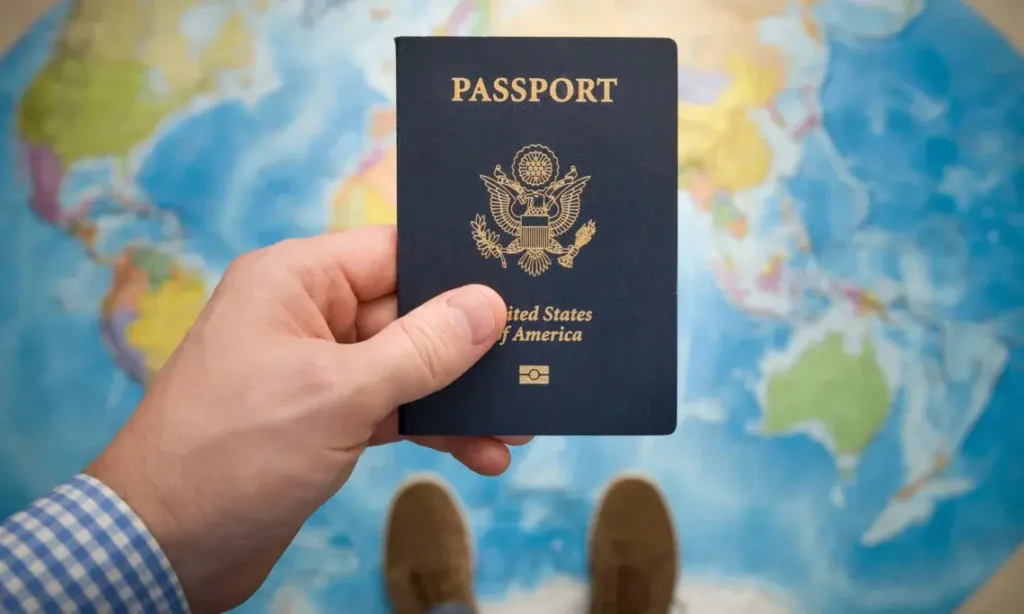 As you already know, if your passport expires, it can disrupt your traveling adventure and leave you stranded. Hence, you must renew it before it expires.
Renewing your passport can be a bit of a hassle. The long lines, the paperwork, the waiting… It's enough to make anyone want to stay home. But a valid passport is a must-have if you plan on traveling internationally.
Your passport is expected to be valid for at least six(6) months beyond your travel date. So, renew your passport before it expires if you are traveling internationally.
Disclaimer: Vasttourist always strives for content accuracy. Since the time of publishing, travel-related information regarding pricing, schedules, and hours may have changed. Please see individual websites embedded in this post for the most current trip-planning information.

Unless otherwise stated, Vasttourist does not claim ownership of any images used on our blog site. The respectful owners of all visual content have copyright protection. We try to include links to the sources. If any images are your property and you do not want them to appear on our blog, don't hesitate to contact us; we will take them down immediately. We support properly crediting the original writer, artist, or photographer.