Canada Premier Winter Sports Locations
Canada is renowned for its landscapes and scenery, with many associating it with wintery climates. It is not uncommon to hear about how snowy the Great White North is or how cold it can be in the country.
Additionally, it is not uncommon to hear of the winter sports that those in the North American country widely enjoy. We all know about the affinity that the region has for ice hockey; however, there are other winter sports that have also become extremely popular.
Skiing, snowboarding, and even ice skating are among the very popular activities, with some even liking to watch these be contested at sporting events.
Those who do like to enhance their viewing experience can use a sport betting Canada site that provides various opportunities to gamble on the winter sport events that take place, with numerous markets being offered, thus helping to enhance their popularity and appeal amongst Canadian audiences.
Canada is a perfect destination for winter sports enthusiasts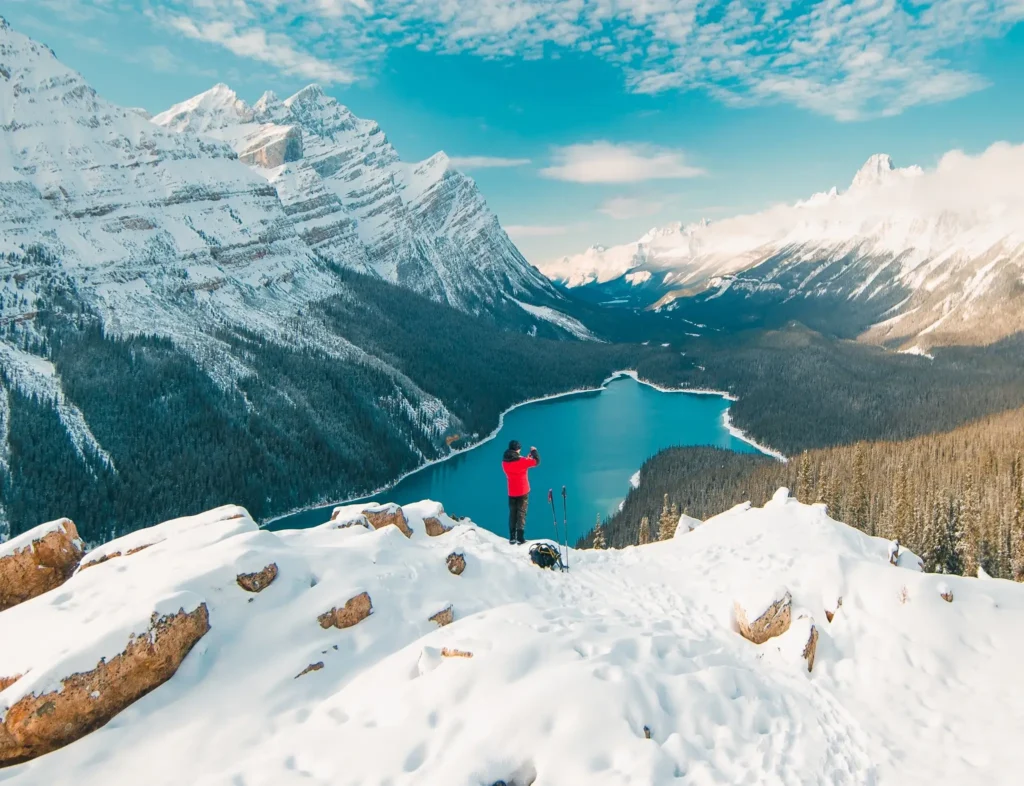 As a result of what the country has to offer and how conducive it is to winter sports, it is far from surprising to understand that Canada is a hugely popular tourist destination for those who continue to seek the best ways to enjoy one of their favorite pastimes.
Many flock to the Great White North to enjoy a spot of skiing, snowboarding, or ice hockey when they can, especially with various locations offering some incredible environments in which they can be enjoyed.
Of the enormous choices that people have because of the vastness that Canada boasts, there are a few locations that can be considered to be the very best.
Whistler Blackcomb
Located in British Columbia and in the province's Coast Mountains, Whistler Blackcomb has always been one of the top winter sports destinations for tourists and locals alike.
Those who like to participate in skiing and snowboarding are the most likely to enjoy this area, as there are numerous world-class facilities that make it well worth a visit.
If you do visit Whistler Blackcomb, you can expect to be able to ski over 8,000 acres of land, with more than 200 different routes possible to explore and enjoy.
There are a plethora of runs that cater to various winter sports, with skiing and snowboarding among the most popular. Nonetheless, you can also enjoy snowmobiling, ice skating, and even zip-lining if you wish.
The region is open during the ski season of November and May, so it can become busy, but it is a place that is a must to visit for any ski enthusiasts. It is one of the longest ski seasons in North America, but also offers numerous amenities that can be enjoyed throughout Whistler Village.
Banff National Park
Another of Canada's winter sports premium locations is Banff National Park, as the region is steeped in history as well as being extremely conducive to those who wish to participate in their favorite sports.
The National Park is one of the world's oldest, with it being the third to have ever existed, while being the country's first.
It is home to three different mountains (Norquay, Sunshine, and Lake Louise), each offering skiers of different levels and abilities with something challenging and rewarding when visited.
Skiers are not the only people to benefit from this location, with snowboarding, snowshoeing and ice skating all available to enjoy whilst there.
While the Alberta location is renowned for winter sports, the Banff Avenue and Banff Springs Hotel are located within the National Park and can offer those seeking a relaxing time away from the slopes or the mountains.
Mont Tremblant
If you fancy a trip to the province of Quebec, then you could get your winter sports fix at Mont Tremblant. The area is known for its picturesque landscape, with some of the views possible to find among some of the best in the world, especially for skiers and snowboarders.
Europeans may enjoy visiting this location over others because they can feel as though they are at home with its European feel.
The ski season lasts between November and April, thus giving you plenty of time to be able to visit and hit the numerous slopes that are available to enjoy. With more than 600 acres being covered, you can find nearly 100 ski trails to enjoy and experience.
Mont Tremblant may be considered a top location for those who like to ski and snowboard, but there are areas that allow those who prefer to skate or enjoy other snow and winter activities.
Marmot Basin
Based in Jasper National Park in Alberta, Marmot Basin is another premier winter sports destination that Canada boasts for enthusiasts looking to obtain the best experiences of one of their hobbies.
Many enjoy this region in comparison to many of the others because of its status as the highest base elevation point in the entire country.
If you decide to try out this location, be prepared to go up to 1,698m within the Canadian Rockies, with a variety of ski tracks possible to enjoy.
Beginners, and those more advanced can enjoy a variety of runs here, thus keeping things as exciting as possible with each trip.
If there is an issue, it will be that Marmot Basin is very remote compared to the other locations. It can be difficult to get to, but once there, you are truly rewarded with some of the best winter sports experiences.
Final Thoughts
If you are among the many who continue to look at alternative ways to enjoy winter sports, Canada has to be considered a destination to visit.
While it can be enjoyable to watch ice hockey or other winter sport, there is nothing that can compare to being in a location that can truly enhance the overall experience that is enjoyed when participating in the sports that are loved.