Escape to Paradise: Unforgettable Caribbean Honeymoon Destinations!
Dreaming of a romantic and unforgettable honeymoon? Look no further than the enchanting Caribbean!
This tropical haven offers a plethora of idyllic destinations for lovebirds seeking to start their journey of togetherness amid stunning landscapes, turquoise waters, and warm, welcoming cultures.
Here's a virtual tour of some of the most captivating Caribbean honeymoon destinations.
Enchanting Jamaica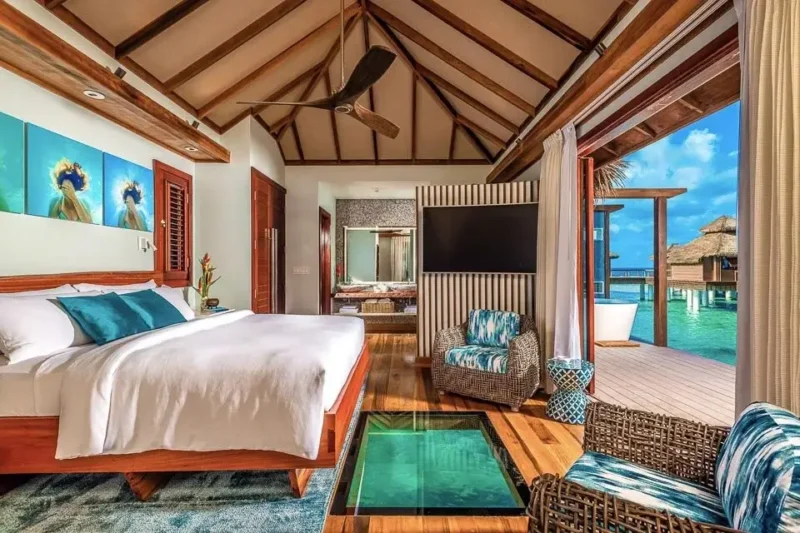 Jamaica, the land of reggae and vibrant culture, perfectly blends lush greenery and serene beaches. With its charming waterfalls, such as Dunn's River Falls, and the mesmerizing beaches of Negril, Montego Bay, and Ocho Rios, Jamaica sets the stage for an unforgettable honeymoon experience.
Immerse yourselves in the rhythmic beats of local music, savor the world-famous jerk cuisine, and explore the rich history at the Rose Hall Great House.
Allure of Aruba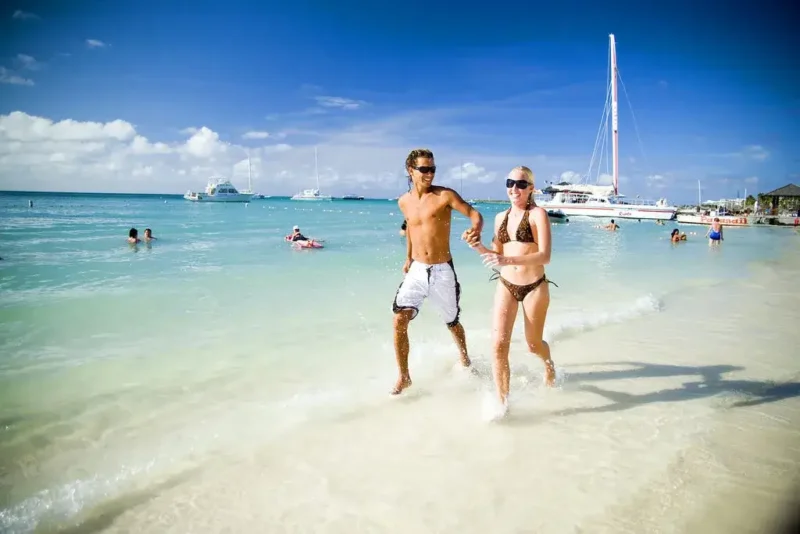 Aruba, a tiny Dutch Caribbean island, boasts endless sunshine and pristine beaches with crystal-clear waters. Known for its perfect year-round weather, Aruba offers couples a chance to indulge in water activities like snorkeling, windsurfing, and romantic sunset cruises.
Visit the Arikok National Park for a touch of adventure, explore the colorful streets of Oranjestad, and revel in the vibrant nightlife of this exotic island.
You can check out Tips and Ideas for Family-Friendly Vacations When Traveling with Children
Captivating Saint Lucia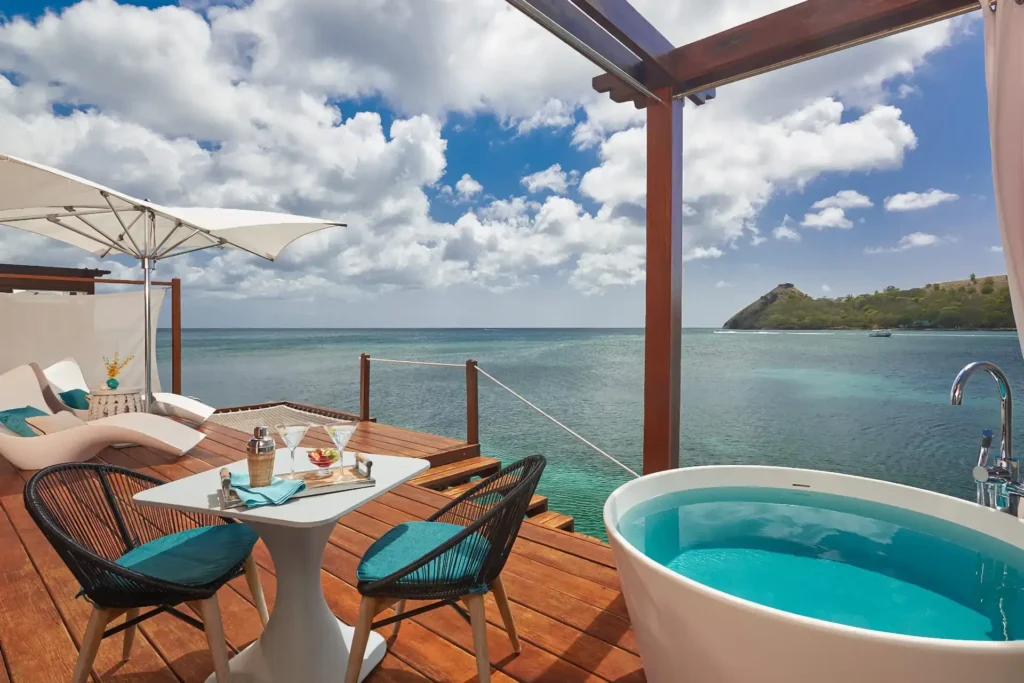 Saint Lucia is a breathtakingly beautiful destination, ideal for couples seeking a mix of adventure and relaxation.
Saint Lucia provides a truly picturesque backdrop for a romantic escape with its iconic twin Pitons rising majestically from the sea, lush rainforests, silver muse cruise ship, and volcanic black sand beaches.
Saint Lucia provides a truly picturesque backdrop for a romantic escape with its iconic twin Pitons rising majestically from the sea, lush rainforests, and volcanic black sand beaches.
Don't miss the chance to visit the world's only drive-in volcano, Sulphur Springs, and indulge in a mud bath together.
Romantic Turks and Caicos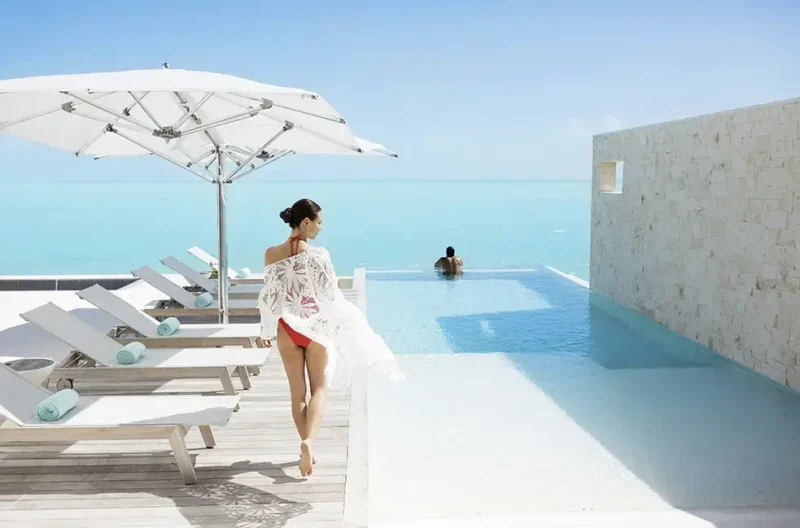 Turks and Caicos, an archipelago of 40 coral islands, is synonymous with luxury and tranquility. Grace Bay Beach on Providenciales is renowned for its powdery white sands and clear, shallow waters, making it perfect for long walks and unforgettable sunsets.
Snorkel or dive in the world's third-largest coral reef system, explore the charming island of Grand Turk and experience the locals' warmth, adding an extra layer of charm to this romantic haven.
Serenity of the Bahamas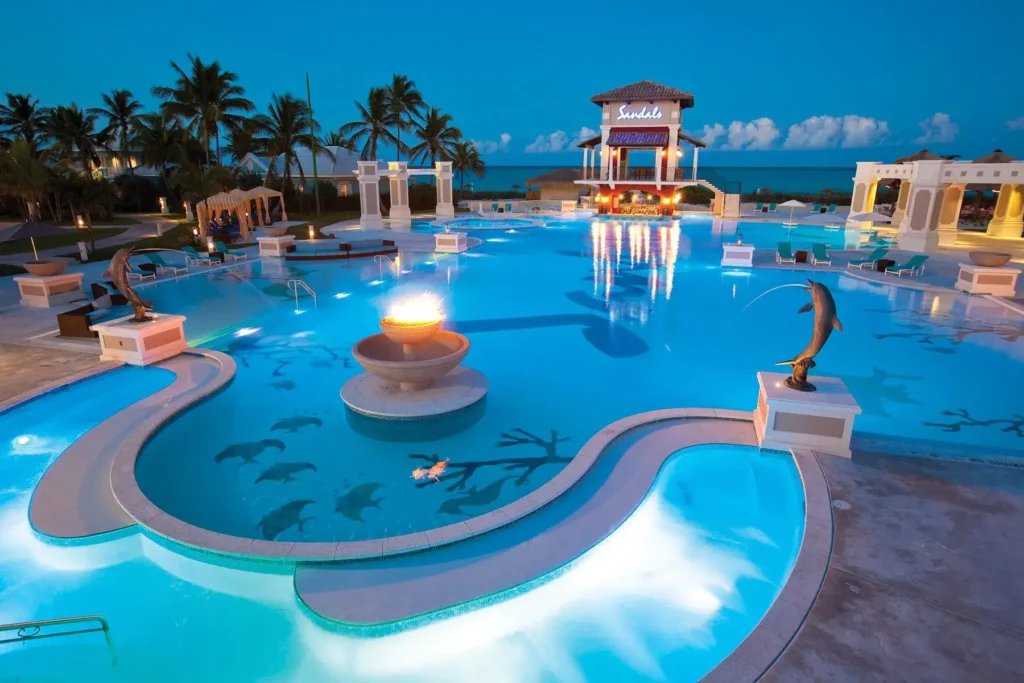 The Bahamas offers a variety of honeymoon experiences to suit different preferences. For those seeking seclusion and tranquility, head to the Out Islands like Exuma or Eleuthera, where you can find unspoiled beaches and intimate resorts. Nassau is the place to be if you crave vibrant nightlife and bustling casinos.
Exclusive Resorts in The Caribbean
The Caribbean islands are renowned for their luxurious all-inclusive offerings, providing couples with an unparalleled romantic experience amid the stunning backdrop of the region's breathtaking beaches and lush landscapes.
Each resort is designed to cater exclusively to couples, ensuring an intimate and secluded atmosphere for their honeymoon or romantic getaway.
Please note that prices and availability may vary, so it's advisable to check with the official website or consult with a travel advisor for the most up-to-date and accurate information on rates and promotions.
Conclusion
As you embark on this new chapter of your life, a Caribbean honeymoon promises to be the perfect beginning, filled with romance, adventure, and cherished memories.
Each Caribbean destination has its unique charm, from Jamaica's reggae beats to Saint Lucia's majestic Pitons.
While planning your romantic escape, consider the allure of Aruba, the captivating beauty of Saint Lucia, and the serenity of the Bahamas.