4 Must-Visit Destinations to Discover the Charm of Greece
Are you looking to discover the Charm of Greece? Greece, a land steeped in history, mythology, and natural beauty, holds a special allure for travelers. This Mediterranean gem has something for everyone, from the sun-drenched beaches to the ancient ruins.
But amidst the vast array of destinations, certain places stand out, offering experiences that should be noticed. So, prepare for an unforgettable journey as we reveal our curated list of must-visit destinations in Greece.
Let's embark on this Greek adventure together!
1. Paros Island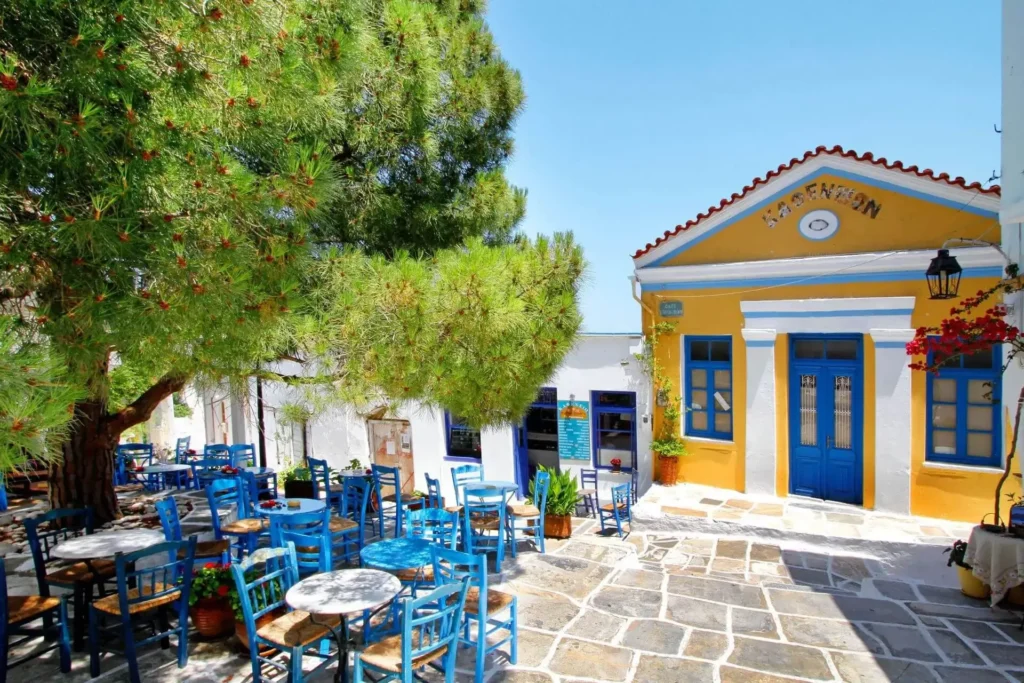 Nestled in the heart of the Cyclades, Paros Island is a hidden gem that will steal your heart. Its pristine beaches, charming villages, and picturesque landscapes make it a haven for those seeking tranquility and natural beauty.
The island's azure waters and golden sandy shores beckon sun-seekers, while its traditional whitewashed villages like Parikia and Naoussa offer a glimpse into the island's rich history and culture.
And if you're looking for a comfortable stay, there are exquisite villas for rent in Paros that provide the perfect home away from home. You can book them online and even get discounts and deals as available.
2. Santorini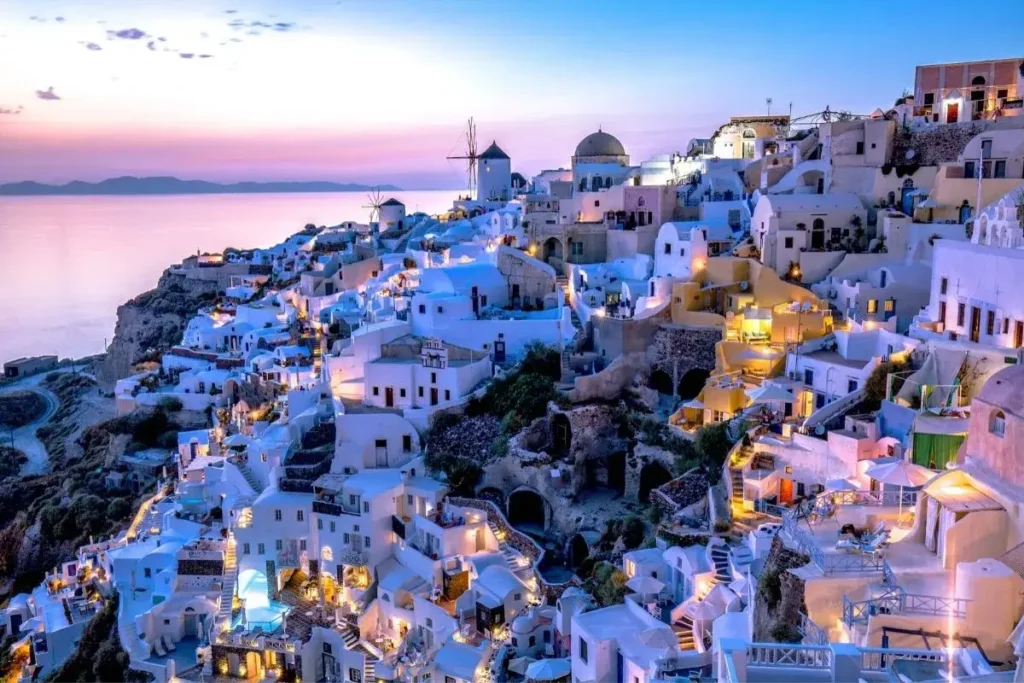 Santorini, a dreamy Greek island in the Aegean Sea, is a must-visit destination for all travel enthusiasts. Its iconic blue-domed churches, whitewashed buildings, and breathtaking sunsets create a postcard-perfect setting that will leave you in awe.
Besides its picturesque beauty, Santorini offers a plethora of experiences. Explore the charming village of Oia, visit the ancient ruins of Akrotiri, or unwind on unique volcanic beaches like Red Beach and Perissa Beach.
With a range of accommodations, from luxurious resorts to cozy boutique hotels, finding the perfect stay is a breeze. Prepare to be enchanted by Santorini's undeniable charm and create memories that will last a lifetime.
You can check out 5 Products That You Must Take On Your Next Travel Adventure.
3. Mykonos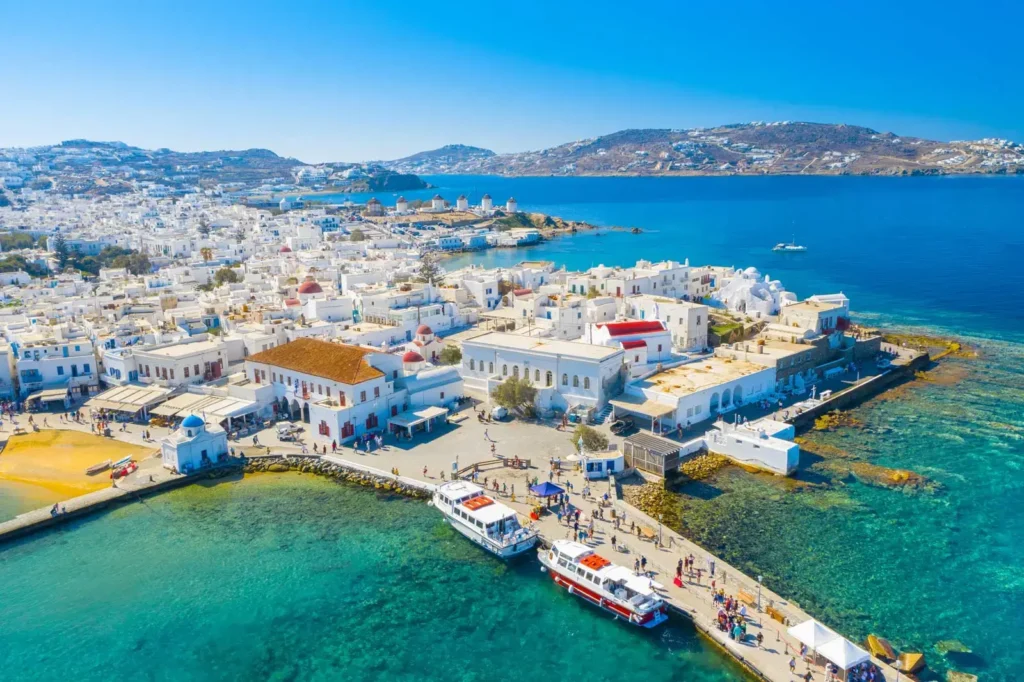 This island is renowned for its lively atmosphere and stunning beaches. It effortlessly blends traditional charm with a cosmopolitan vibe, offering a one-of-a-kind experience. You can explore the narrow winding alleys of Chora town, lined with whitewashed buildings and bougainvillea-adorned balconies.
Dance at world-famous beach clubs like Paradise and Super Paradise Beach. Remember to snap a photo with the iconic windmills as your backdrop. You can stay in luxury resorts to budget-friendly guest houses, and finding your ideal stay is a breeze.
4. Athens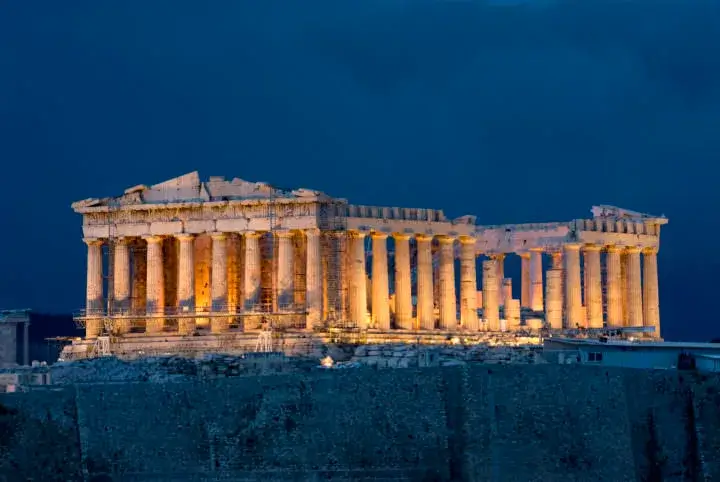 This city is a treasure trove of history, culture, and mouthwatering cuisine. Immerse yourself in ancient wonders as you visit the iconic Acropolis and marvel at the majestic Parthenon.
You can indulge in delicious Greek delicacies like souvlaki and moussaka in local restaurants and cafes. Also, it offers a variety of living style options, from trendy neighborhoods like Kolonaki to the bohemian atmosphere of Exarchia.
Whether you're a history buff, a food lover, or a fan of urban living, Athens has it all.
Bottom Line
Get ready to unlock the enchanting beauty of Greece! From the awe-inspiring Acropolis in Athens to the picture-perfect Santorini sunsets and the lively streets of Mykonos, these destinations will leave you spellbound.
So pack your bags, embrace the Greek spirit, and embark on a journey of a lifetime. Greece is calling, and adventure awaits!
Time to spare, you may like to check out: 4 Best Adventures to Try in the Dubai Desert.
4 Must-Visit Destinations to Discover the Charm of Greece
Disclaimer: Vasttourist always strives for content accuracy. Since the time of publishing, travel-related information regarding pricing, schedules, and hours may have changed. Please see individual websites embedded in this post for the most current trip-planning information.

Unless otherwise stated, Vasttourist does not claim ownership of any images used on our blog site. The respectful owners of all visual content have copyright protection. We try to include links to the sources. If any images are your property and you do not want them to appear on our blog, don't hesitate to contact us; we will take them down immediately. We support properly crediting the original writer, artist, or photographer.