Top Places in the USA to Turn your Online Date into a Real One
After years of struggles, you finally meet someone special who has similar goals in life, enjoys traveling as much as you do, and also wants to build a lasting relationship.
r maybe you are at the very beginning of your dating journey and want to find someone special to enjoy traveling with.
But no matter the case, how do you turn your online romance into a real one, and how do you combine traveling, love, and love for travel?
Where Do You Find Like-Minded Single Travelers?
Finding someone who shares your tastes, hobbies, and life goals has always been a challenge. Nowadays, social media is one of the most popular ways of not only sharing your travel stories and achievements with like-minded Asian individuals online but also meeting people you otherwise wouldn't meet.
And still, so many of us struggle to find "the One." That's why such a phenomenon as online dating has appeared.
Now, if you want to find someone who is single, passionate about traveling, and also doesn't mind some romance, all you need is a dating site.
Whether you want to build a relationship or just have one-night date with a like-minded traveler, local hookup website offers endless possibilities both for casual and long-term dating.
To start chatting with people who have the same hobby as you, use built-in filters to choose the appearance, age, and dating goals of your future matches. And don't forget to mention that your partner must be passionate about traveling.
And voila, the platform of your choice will offer you a list of potential partners that match your tastes 100%. Send them a message, chat for a bit, and arrange a real date.
If you do everything right, soon, you'll be able to explore the most romantic places in the world together.
But what are these best places to go together to make it an unforgettable experience? Let us take care of that for you.
Most Romantic Places to Visit with Your New Partner
Whether it's your long-term partner or a casual dating friend you are traveling with, consider the following cities as they are well-known for being among the most romantic ones in the US!
#1. Charleston, South Carolina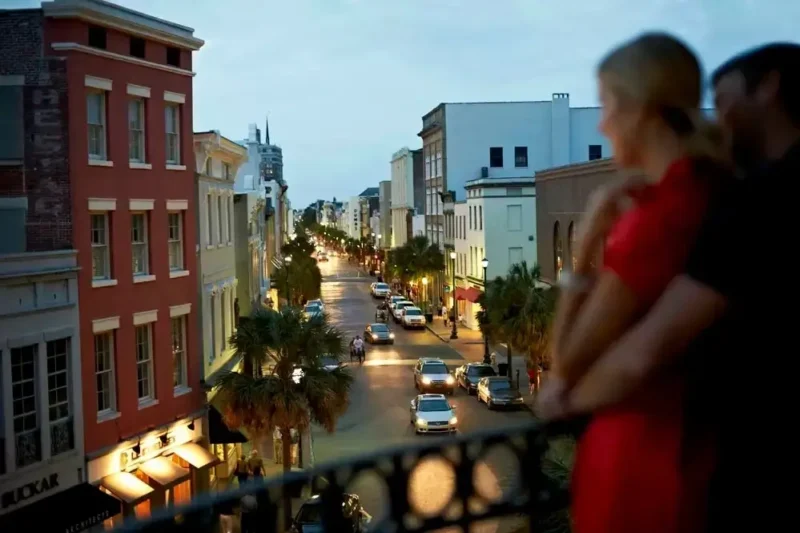 It's hard to find a more romantic thing than Southern charm. For the most part, Charleston attracts traveling couples in love with its cozy cobblestone streets, where you can ride a horse-drawn carriage and enjoy historically rich architecture.
Those who want to stay for a few days will find dozens of authentic hotels and quaint B&Bs with fireplaces and rooms filled with antiques. If you want to plan a date here, the best bet would be to start by taking a walk down the French Quarter.
Then, head to Circa 1886, a carriage house just some time ago and now a fancy restaurant located in Wentworth Mansion. And a perfect ending to your evening would be listening to relaxing live jazz at Charleston Grill.
#2. Albuquerque, New Mexico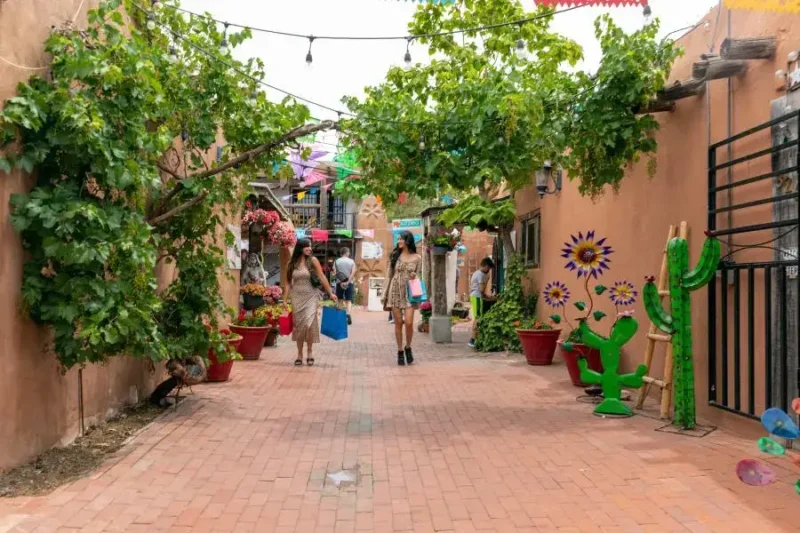 With its unique landscape and cultural flair, Albuquerque is another must-have place to visit with your romantic or casual partner.
The city is known for its old Spanish charm, so during the daytime, you'll find yourself wandering through local museums, galleries, and unique buildings made from clay adobe. But it's not why lovebirds from all over the world go to Albuquerque.
If you want your journey to be truly memorable, head here when it's the hot air balloon festival, which is usually held only in autumn.
You can ascend into the sky with other tourists or arrange a small picnic and view thousands of hot air balloons floating around. Both ideas are great for a romantic date!
#3. Georgetown, Washington, DC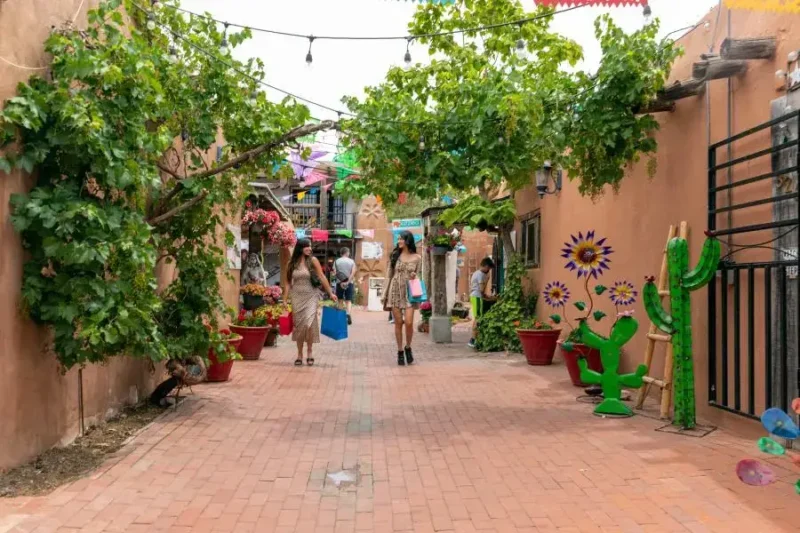 Another great destination for those who like to walk the streets with historic buildings, visit museums, and enjoy art galleries.
In Georgetown, all cobblestone streets are lit by gas lamps, which creates a specifically romantic mood, so every walk here is like a memorable date itself.
There are plenty of restaurants with tasty local food, so even the most spoiled gourmand will find something to their liking.
One of them is the famous 1789 Restaurant, a restored Federal house. Enjoy local cuisine with your partner to the fullest when you arrive here.
#4. Savannah, Georgia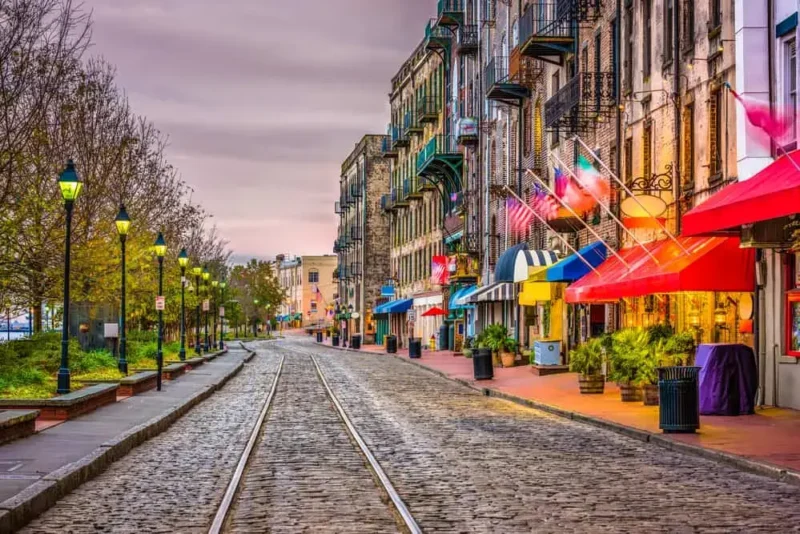 Known for its Spanish flavor, eerie cemeteries, and southern accent, Savannah is perfect for couples who love mystery.
Even just walking the streets, you'll notice how unusual the locals are – art college students can easily be confused with ghost hunters, for example – and cozy, modern cafes sit alongside restored theaters and Southern restaurants.
Savannah has an ancient past, so this city is considered particularly eccentric. Here you'll find one of the oldest black churches in North America, while Fort Pulaski served as a refuge for enslaved people who fled to freedom.
But no matter what your interests are, whether it's local cuisine or exploring the history of the city and visiting historic sites with your significant other, Savannah always has something to entertain all comers.
#5. Borealis Basecamp, Alaska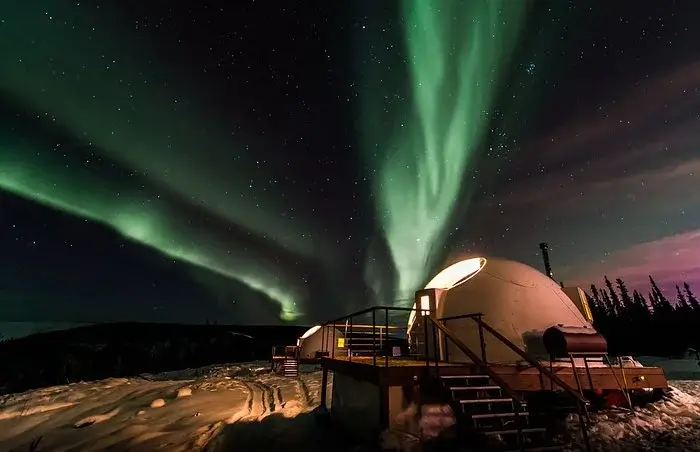 Maybe you and your partner enjoy star gazing? If so, consider traveling to Borealis Basecamp, as this unique place offers a one-of-a-kind experience.
Basecamp offers gourmet Alaskan seafood at Latitude 65, a relaxing sauna, and a galaxy of stars to gaze at.
Rent a fiberglass geodesic igloo to cuddle in a soft bed under a glass ceiling and enjoy the view of dancing Northern Lights with your lover.
#6. Boothbay Harbor, Maine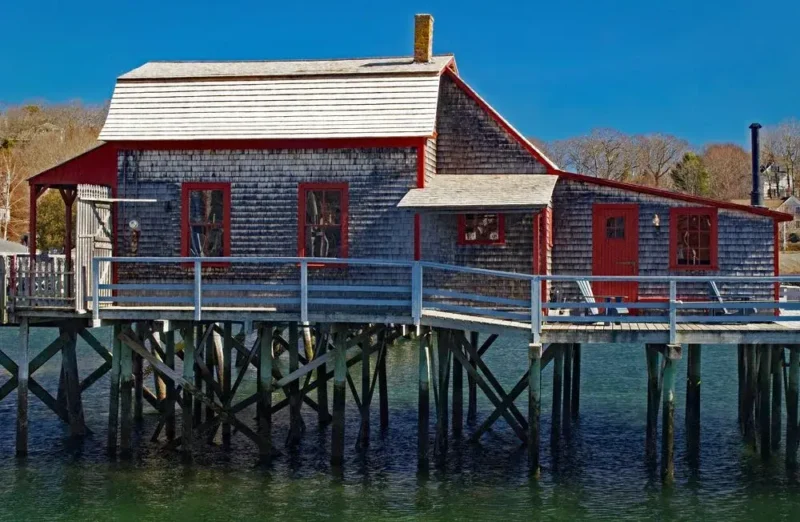 It may not occur to everyone to visit this place, but you definitely should! This quaint New England fishing village sits along the rocky shore of the Atlantic Ocean, a truly idyllic place to go back in time and get lost with your loved one.
As you stroll the historic fishing docks along this cove, you can enjoy freshly baked blueberry pie, romantic bicycle rides through the village, and inspiring whale-watching experiences. You'll also notice several brightly colored buoys bobbing on the water.
These markers symbolize the real sea treasure this state is famous for – lobsters! Each marker has a different color and pattern, unique to each fisherman in the area. A romantic lobster dinner for two is essential to any romantic getaway in Maine.
And when you're done exploring these unique cities, come back for part two, as there is so much more to discover!
Disclaimer: Vasttourist always strives for content accuracy. Since the time of publishing, travel-related information regarding pricing, schedules, and hours may have changed. Please see individual websites embedded in this post for the most current trip-planning information.

Unless otherwise stated, Vasttourist does not claim ownership of any images used on our blog site. The respectful owners of all visual content have copyright protection. We try to include links to the sources. If any images are your property and you do not want them to appear on our blog, don't hesitate to contact us; we will take them down immediately. We support properly crediting the original writer, artist, or photographer.