6 Best Attractions in Dubai You Can't Miss
For a long time, Dubai has been a city of contemporary sightseeing attractions. Generally, people think of shopping malls and high rises whenever the thought of Dubai crosses their minds. They consider it a place where they can have fun and enjoy healthy sunshine.
But things have changed over time. There's more to the city these days than its rich traditional culture and high rises. It has a long list of new tourist attractions you must visit for an invaluable experience traveling to Dubai.
Dubai has many new attractions that will boost your experience visiting the city. Here's a top list of the latest attractions in Dubai that you must visit for family fun.
6 Latest Attractions in Dubai You Can't-Miss
#1. Museum of the Future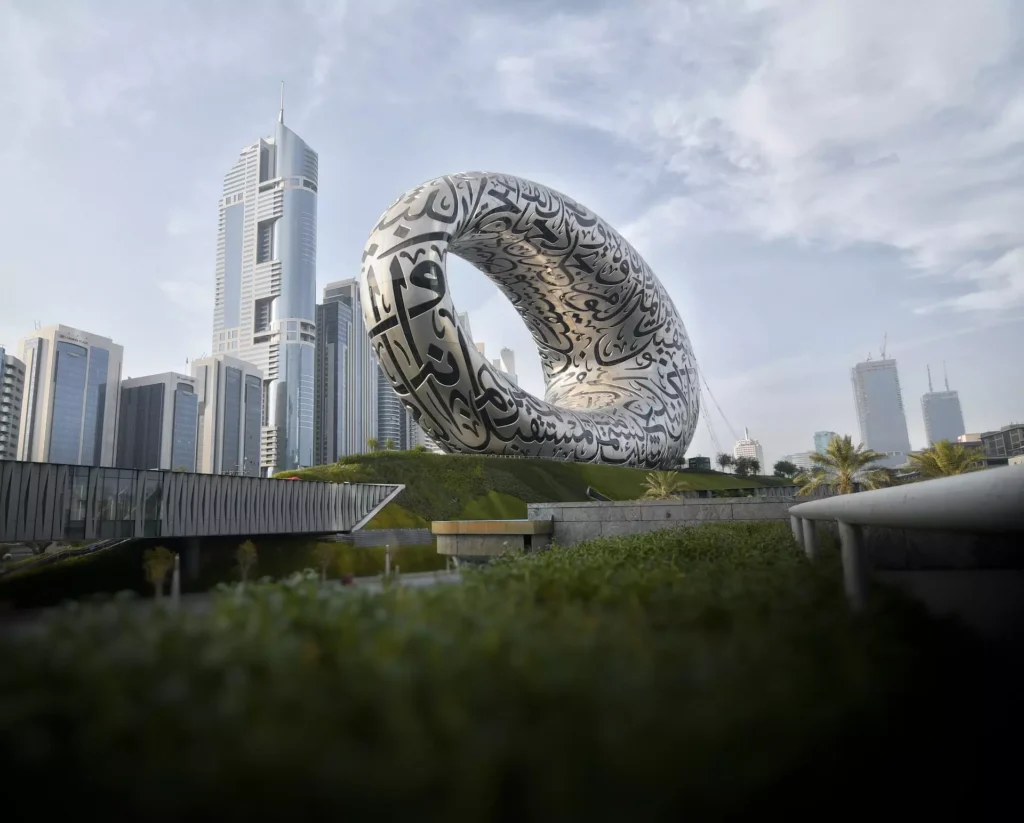 Museum of the Future, which is fast becoming popular due to its asymmetric design, presents a future picture. It showcases how things are going to evolve in society in the future. Located on Sheikh Zayed Road in the superhighway of Dubai, it opened up for visitors on February 22nd, 2022.
The museum has a dedicated area for kids, namely the Future Heroes environment. It allows kids, who belong to the age group of 3 to 10 years, to explore their creative potential.
Letting your kid explore the area and put their skills to the test in different activities is one of the best Dubai kids activities you can think of as a parent. On your part, you can explore the different futuristic solutions involving artificial intelligence (AI), virtual reality (VR), and more.
Address: Sheikh Zayed Rd – Trade Centre – Trade Centre 2 – Dubai – United Arab Emirates
Planning a road trip around Dubai? We have got you covered! Here are you can check out:
#2. Madame Tussauds Dubai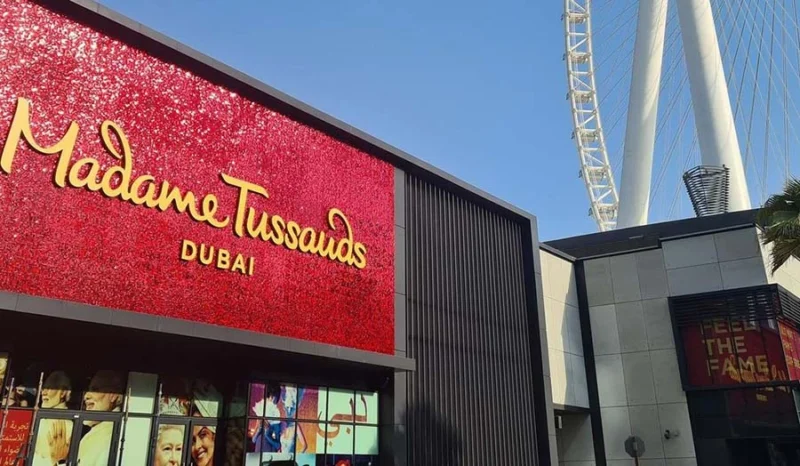 Madame Tussauds is an international museum that is popular for its waxwork. It is located at Bluewaters Dubai and boasts an amazing collection of lifelike wax replicas of renowned celebrities and persons. It was launched in October 2021 and consisted of seven themed rooms.
This place is for visitors of all ages. Whether you come here alone or in the accompaniment of others, you can discover known faces and familiarize yourself with the ones you see for the first time.
Popular celebrities' wax figures include BalqeesFathi, Maya Diab, Shah Rukh Khan, Cristiano Ronaldo, Cara Delevigne, and more.
Madame Tussauds Dubai has a substantial collection of wax figures of celebrities from different fields. Due to this feature, visitors find it easy to relate to the place.
Address: Bluewaters Mall, Bluewaters Island – Dubai – United Arab Emirates
#3. Dhow Cruise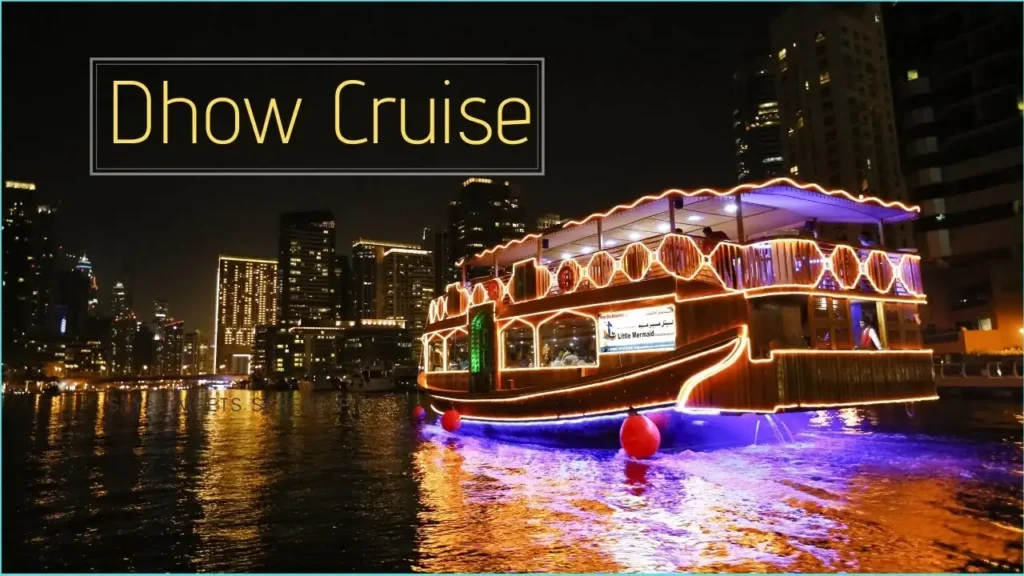 Dhow cruise has to be one of the most popular attractions in Dubai. In fact, it is a floating restaurant with a delightful ambiance. Both in Dubai Marina and Dubai Creek, you can enjoy an unforgettable cruising experience with various international and continental buffet dinners on offer.
You get the best opportunity to behold the Dubai skyline from the Dubai Marina. A typical 2 hour dhow cruise Dubai Marina includes live Arabic Tanoura Dance Show, unlimited refreshment drinks, lower deck air conditioned seating, upper deck open air seating, and more.
 If you want to enjoy an evening in Dubai Marina, a dhow cruise dinner has to be the best option to choose.
#4. Deep Dive Dubai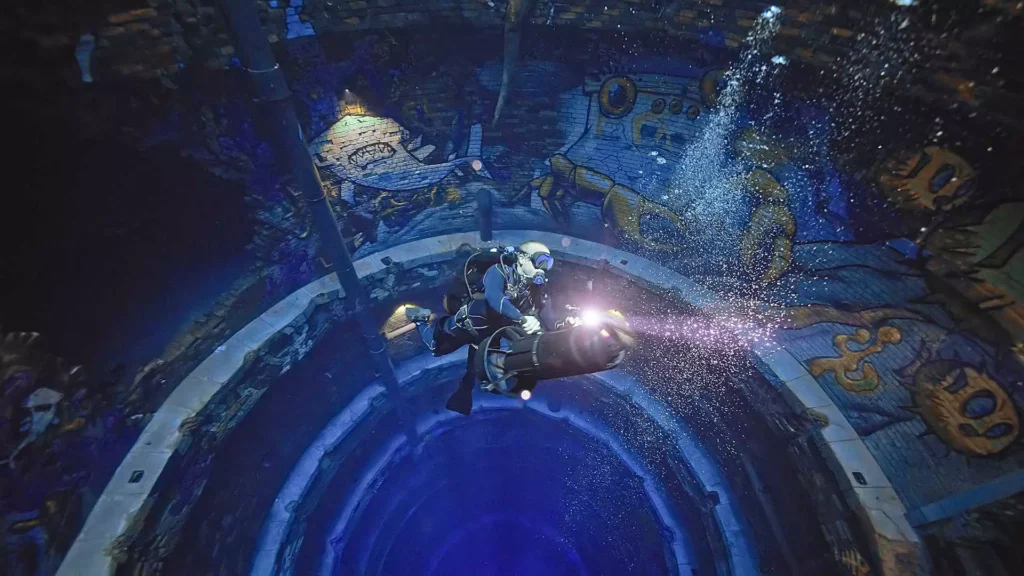 If you are an aqua enthusiast, you might want to visit Deep Dive Dubai. After all, it is the deepest swimming pool on the globe. If you are a diver who wants to put your diving skills to the test, Deep Dive Dubai is the ideal option for it.
It is 60.02 m deep and allows divers to dive in an immersive zone. While diving in its water, you will get ample opportunities to explore intricate details and discover new things.
Unlike other diving destinations worldwide, Deep Dive Dubai remains open for divers throughout the year. The primary reason for it is its indoor setting. Because it has an indoor setting, you do not need to worry about harsh climatic conditions.
Besides allowing divers to test their skills, it also has facilities for training divers. If you wish to enhance your diving skills, you can enroll in a scuba diving course here.
Address: NAS Sports Complex – Dubai – United Arab Emirates
Are you thinking of travelling to Florida for an amazing adventure? Check out our selections of the best things to do in Gainesville Florida, Clermont Florida, and Fun Things to do in Ocala Florida.
#5. Infinity Des Lumieres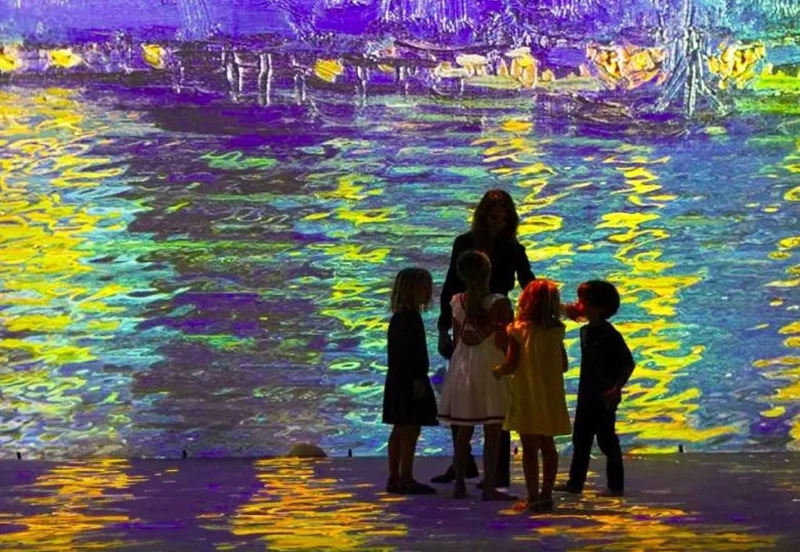 The huge 10-million-liter tank of Infinity DesLumieres houses 33,000+ aquatic animals. Besides, it has the greatest number of tiger sharks across the globe. Though most people think of this art gallery in Dubai Mall as an aquarium, there is more to it.
Infinity Des Lumieres also has an underwater zoo. The combination of both is a great source of delight for kids. One of the hallmark features of this place for kids and adults is the fish-eye view of stingrays and sand tiger sharks.
Spotting these aquatic animals in their habitat swimming overhead is the best thing that children can explore while in Dubai.
Apart from exploring a wide range of aquatic animals and rich marine diversity, you can take a glass-bottom boat tour or participate in snorkeling. Moreover, you can also swim with the sharks.
The minimum amount you need to pay to buy a ticket here is AED 100. The ticket fee may vary depending on what you wish to see or do in the gallery.
Children below 13 years of age can enter without a ticket. Depending on who you go with, you can buy your Infinity Des Lumieres Tickets.
Address: Financial Center Road – Downtown Dubai Dubai Mall Level 2 Opposite Galerie Lafayette – Dubai – United Arab Emirates
#6. Sky Views Dubai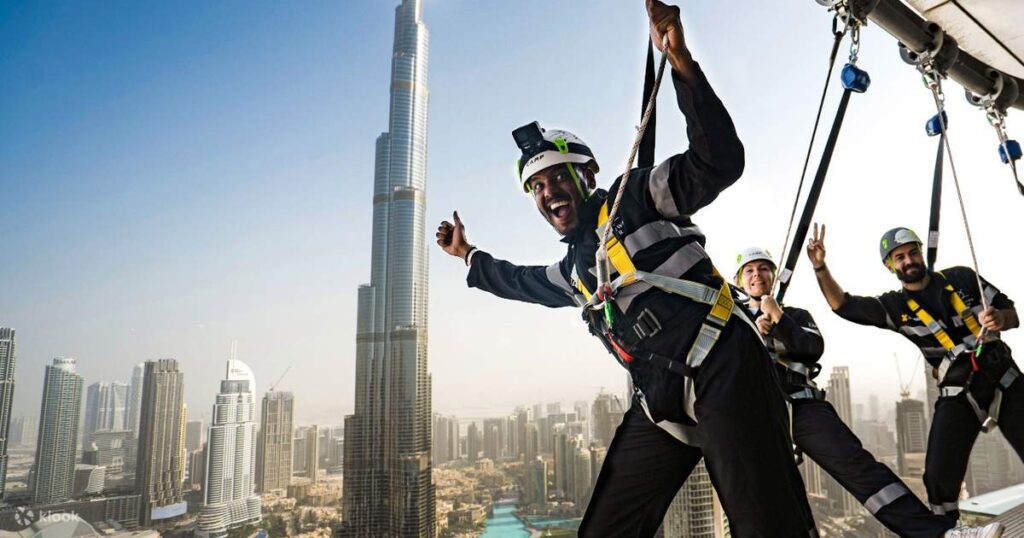 Known for its three popular sightseeing escapades, Sky Views Dubai is perfect for those who long for an invaluable sightseeing experience. It is at the top of the Address Sky View Hotel.
The adventure of Sky Views Dubai involves two major aspects. These include an elevator ride to the 52nd level and a long glass walk for 46 km. Sky Views Dubai is ideal for people of all ages and risk tolerance.
Whether you want to take lighter or heavier risks, it has something for you to remain engaged throughout the duration of time for which you remain here.
The charges for Sky Views Tickets vary depending on the activities of visitors. The minimum amount for buying a ticket is AED55. You can buy your tickets depending on your budget and the number of individuals accompanying you.
Time to spare? Why not check out Top Places to Visit in Lake Jackson (Texas).
Plan Your Trip to Dubai
Dubai meets visitors' expectations with its latest attractions in the same way it does for those who admire its rich traditional culture. You may have heard or seen a lot about Dubai's skyscrapers and impressive towers.
However, you might also look at some of the newest attractions in Dubai that are making headlines these days.
You can either plan a trip to Dubai to solely visit the destinations mentioned above or include them in your scheme of things alongside the other popular destinations of the city for an invaluable experience.
Disclaimer: Vasttourist always strives for content accuracy. Since the time of publishing, travel-related information regarding pricing, schedules, and hours may have changed. Please see individual websites embedded in this post for the most current trip-planning information.

Unless otherwise stated, Vasttourist does not claim ownership of any images used on our blog site. The respectful owners of all visual content have copyright protection. We try to include links to the sources. If any images are your property and you do not want them to appear on our blog, don't hesitate to contact us; we will take them down immediately. We support properly crediting the original writer, artist, or photographer.