The Most Luxurious High-End Resorts in the US
In a world where hustle is glorified and overtime is expected, people often forget the importance of taking time out for themselves and getting a little rest.
Booking a getaway for yourself is one of the best ways to step outside the usual hustle and bustle and disconnect from everything that keeps you busy.
If you're going to do something, you should do it right, right? So when you book your well-deserved weekend getaway, you should treat yourself to the best possible stay you can.
If you're looking for inspiration, a few places to put on your travel Pinterest board, or some spots to choose from for your next weekend away, these are the most luxurious and stunning resorts in the USA.
The White Elephant, Palm Beach: Florida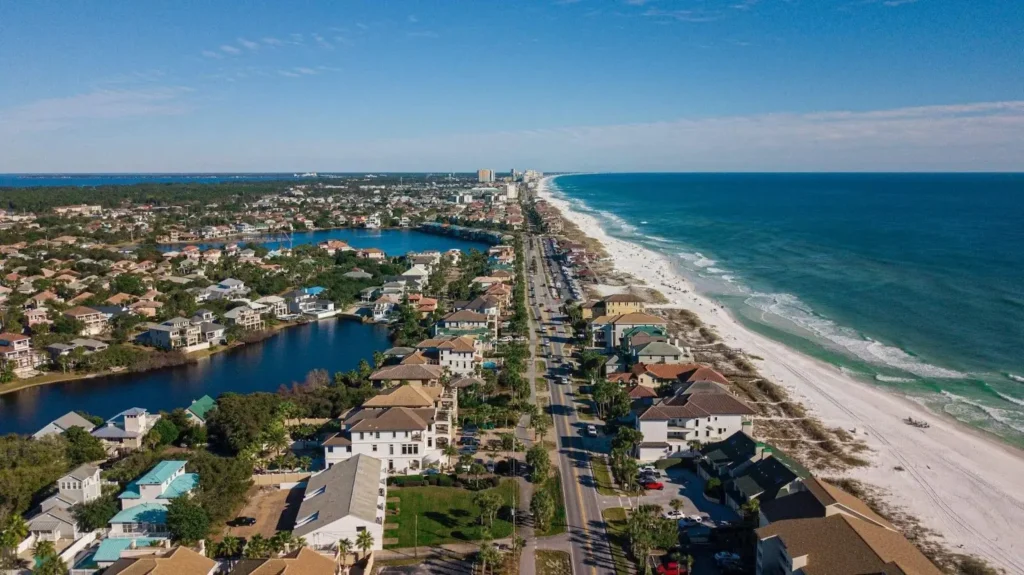 If tropical temperatures and colorful cocktails are your idea of heaven, then Florida is the place to be. Many weekend trips in the US reach their peak at The White Elephant, Palm Beach.
This resort is a beacon of timeless charm and Southern hospitality if ever there was one. The structure itself is enough of a treat; a contemporary take on Mediterranean-revival style combined with a feeling of home means you'll relax entirely into the welcoming arms of the five-star establishment.
The resort's neutral palette and hardwood floors offer a relaxing atmosphere- the perfect place to unwind.
Stretch out by the pool and indulge in the complimentary poolside treats; drop the little ones off at the in-house movie night while you enjoy a date night at Lola 41. If you feel like leaving the resort and exploring Palm Beach, the golden, sandy shore is just a stone's throw away.
Twin Farms: Barnard, Vermont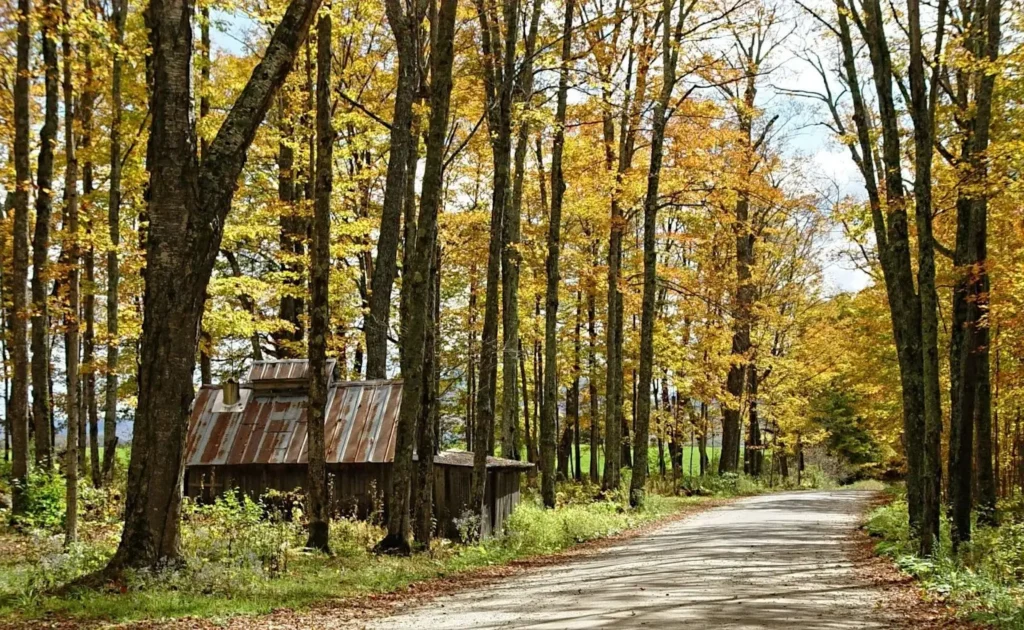 Disappear into the lush Vermont countryside for a weekend at the Twin Farms. This cozy retreat is nestled in 300 acres of the most pristine Vermont nature you've ever seen. There are over 20 uniquely designed cottages and suites, and the Twin Farms are experts at helping you create your escape.
Since stays are an adult-only affair, you can relax in complete calm and privacy at this rural escape from city life. Choose between public dining in the beautifully designed dining room, heavenly picnics in the open air, or private meals in your suite.
When you're not taking in the scenery, you can be as active or read as you like: cycle around the resort, ski on the private slopes, or read a book by the fire. Since all activities are included in your package, make yourself completely at home and do whatever takes your fancy.
You may like to check out the best places to visit Brattleboro (VERMONT), and Killington (Vermont)
Sparrow's Lodge: Palm Springs, California
Takes off for the desert and lands at the Sparrow's Lodge in Palm Springs. This California-modern escape is the perfect place to embrace luxury desert living in poolside rooms, the Owner's Suite, a private cabin, or garden rooms.
Spend your days exploring Palm Springs and the beautiful nature that surrounds it, catching a tan by the pool, or relaxing in the massage tent.
Head to The Barn Kitchen for aperitifs and rustic American cuisine when the sun sets. A simple breakfast is available daily for hotel guests only, so indulge in this service before heading out for the day.
Chatham Inn: Massachusetts
There's nowhere in the US charm quite like that of New England. The Chatham Inn in Chatham is a personification of this classic charm with its white picket fence and wrapping porch.
As the only 5-star getaway on Cape Cod, the Chatham Inn is the perfect coastal escape that blends rustic charm with modern design and amenities. Choose from 18 freshly renovated guest rooms and suites and dine by firelight at The Terrace, the top-rated restaurant on the Cape.
Spending all your time in the luxurious rooms is an option, but there's lots to see and do on the Cape and many authentic New England experiences to be had.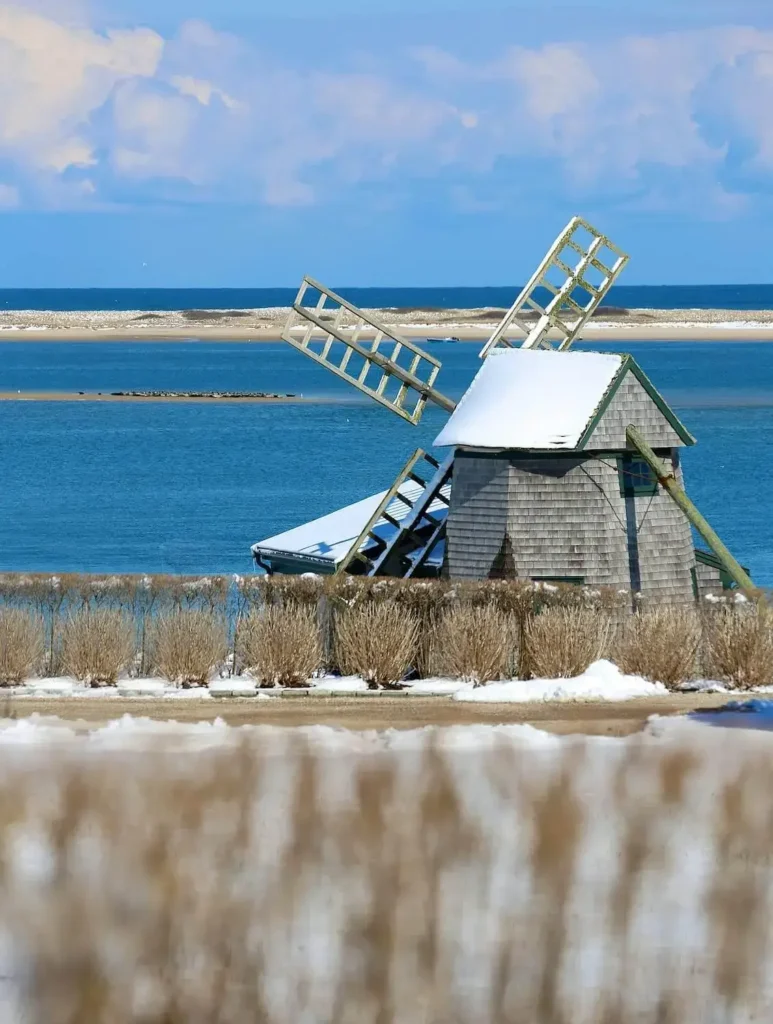 The Lodge At Blue Sky: Wanship, Utah
Park City is already a stunning destination. The natural attractions are enough for a draw card on their own, but when you add The Lodge At Blue Sky to the offering, you've got the ultimate Utah getaway.
This resort is a dream for any outdoors person or nature lover. Sit on your private deck and listen to the flow of Alexander Creek. Sit very still, and you may get to see a herd of elk grazing their way across the horizon!
Enjoy yoga with a view and dine on farm-to-table food grown locally. The Lodge At Blue Sky is a one-of-a-kind experience in the Utah mountains where you can leave your busy, modern life behind you.
Make yourself completely at ease in this rustic home away from home and bring the family for an experience unlike any other.
Wrap Up
America is an incredibly diverse country, both in landscape and in its people. These are some of the most luxurious and varied escapes available, and we know that choosing any of them for your weekend away will be an unforgettable experience.
Disclaimer: Vasttourist always strives for content accuracy. Since the time of publishing, travel-related information regarding pricing, schedules, and hours may have changed. Please see individual websites embedded in this post for the most current trip-planning information.

Unless otherwise stated, Vasttourist does not claim ownership of any images used on our blog site. The respectful owners of all visual content have copyright protection. We try to include links to the sources. If any images are your property and you do not want them to appear on our blog, don't hesitate to contact us; we will take them down immediately. We support properly crediting the original writer, artist, or photographer.