The Best Downtown Orlando Travel Guide for New Comers
Downtown Orlando Travel Guide – If you've just moved to Orlando, you might be wondering how to get around this big city. And if you're coming from out of town, perhaps you're wondering how you can quickly get to that new apartment in the heart of Downtown.
Fortunately, getting around the City Beautiful is easy. It's one of the simplest metropolises we know. This article covers all the ways you can travel through Downtown Orlando and its adjacent areas, such as Thornton Park and Ivanhoe Village.
It also details some special services that operate only during peak hours. Read ahead for an insider's guide on getting around Downtown Orlando efficiently and stress-free.
Before you start exploring this travel guide below, you can also check out the best things to do in Downtown Orlando and also the best restaurants in Downtown Orlando!
Subscribe to our YouTube channel and also follow us on Facebook below for more travel guides!
By car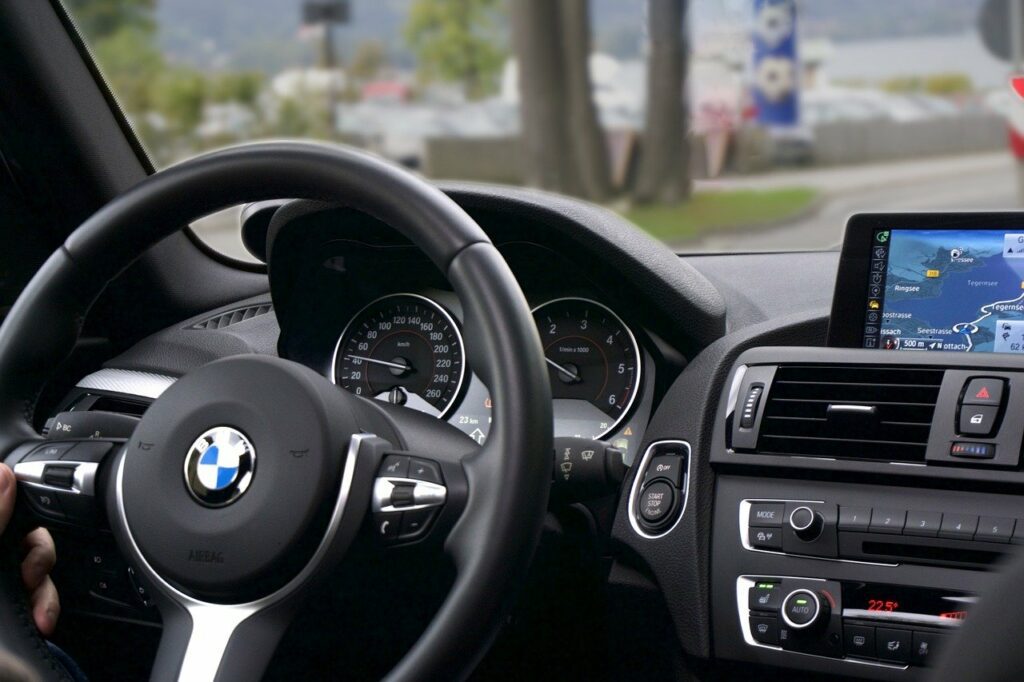 Orlando's car culture is alive and well. Many residents will drive wherever they need to go, whenever they need to go there. That said, Downtown Orlando happens to be a surprisingly good car city because the city's grid layout makes driving a breeze.
The main roads are all one-way heading south, making it easy to go in any direction. The only potential issue is parking downtown, which can be tricky sometimes.
The upside is that there are a ton of parking garages, so if you are smart about where you park, you should be okay. If you're driving to the Downtown Orlando area from the airport, note that Interstate 4 (I-4) runs through the middle of the city.
I-4's Hourly Passenger Boarding Rules go into effect in both directions from 5 pm-7 pm on weekdays. This regulation includes a single lane for cars, buses, and trucks.
By bus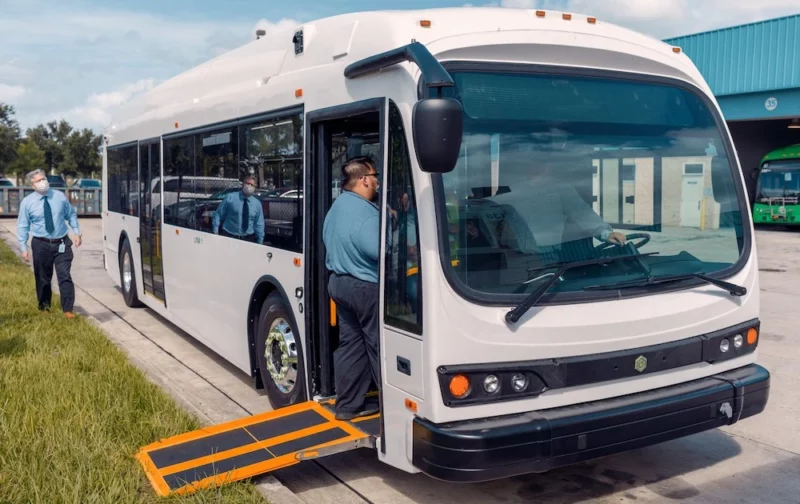 Getting around downtown Orlando using public transportation is truly effortless. Many residents who live in the heart of Downtown don't have cars. Many bus routes connect Downtown to all corners of Orlando and other areas of Central Florida.
The Orlando Magic Express Shuttle is a free service that operates during regular Magic home games and select special events. This service provides direct drop-off and pick-up service at four locations throughout Downtown Orlando.
The pickup locations are North Garland Avenue (between Hughey and Central Avenues); South Garland Avenue (between Hughey and Central Avenues); Orange Avenue between South Street and Hughey; and Ivanhoe Place between Wall Street and Hughey.
The Purple Line connects Downtown Orlando with Universal Orlando, SeaWorld, International Drive, and several other Central Florida locations. The Green Line also connects Downtown Orlando with International Drive and the Orange County Convention Center via the Pulse Green Line.
By train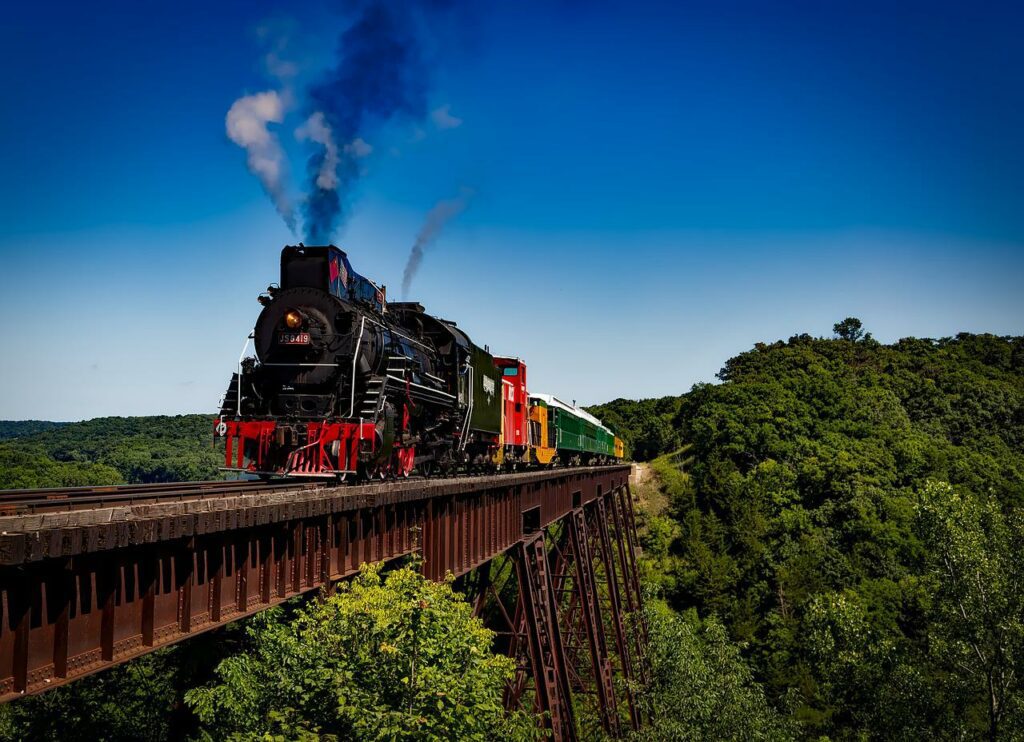 Downtown Orlando is home to one of twelve Amtrak stations in Florida. The Amtrak station is located at 466 South Street and just a few blocks from Downtown's core.
The Amtrak Silver Service connects Orlando with Miami three times a week. A train leaves Miami on Tuesday, Thursday, and Saturday at 1:15 pm. A train leaves Orlando on Tuesday, Thursday, and Saturday at 6:15 pm.
The trip between the two cities takes around five and a half hours. The Amtrak Silver Service also connects Orlando and New York thrice a week.
By pedestrian
Downtown Orlando is a pedestrian-friendly area near many attractions, restaurants, and shops that can be reached on foot. One of Downtown's most characteristic streets is Wall Street. Located at the northern boundary of Downtown, Wall Street has played a pivotal role in the development of Downtown Orlando.
Wall Street is also home to the Wall Street Plaza, a shopping and dining district, and the Florida Department of State's Downtown Orlando Office. The Ivanhoe Village is another area of Downtown Orlando that is well-suited for pedestrians.
This area is home to many shops and restaurants and is the site of the annual Orlando Food & Wine Festival. The room can be accessed by car, bus, or pedestrian.
By taxi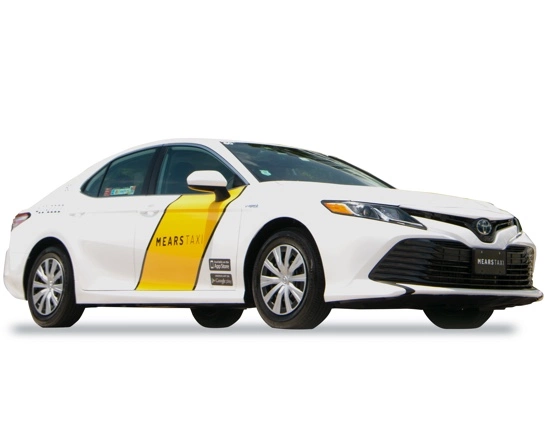 Taxis are a convenient way to get around downtown Orlando, especially for tourists. As with most cities, you should use caution when using taxis. The best way to avoid being scammed by a taxi driver is to use an app like Uber.
If you decide to hail a taxi from the street, check the meter before you get in and be prepared to go by the meter once you're in the cab. You should know a few things if you take a taxi to Orlando.
First, although taxis are allowed to pick up street hails, they can only drop off passengers at specific locations. If you want to get to a place, not on the list of approved drop-off locations, you must take a taxi to a nearby approved site and then hail another cab to take you to your final destination.
Subscribe to our YouTube channel and also follow us on Facebook below for more travel guides!
Other ways to get around
Bikeshare-Orlando Bikeshare is a public bike system accessible to visitors and locals alike. There are 159 bike stations throughout downtown Orlando. Annual members can use the bike share for $35. One-day members can use the bike share for $15.
Car2Go – Car2Go is a car-sharing program that allows users to rent cars for as little as $15 per hour. Orlando has its Car2Go fleet.
CitiesBike: This bicycle-sharing program allows users to rent bicycles for as little as $3 per day. Orlando has its own CitiesBike fleet.
Lyft: Lyft is a ride-share service that allows users to get rides by connecting with others driving in their cars. Orlando has its own Lyft fleet.
Final thoughts on Downtown Orlando Travel Guide for Newcomers
Getting around Downtown Orlando is easy. There are many ways to do so, and each has unique advantages and disadvantages.
Whether you drive, walk, take the bus, or hail a taxi, you can easily navigate this bustling city. With these tips, you'll be able to navigate the city like a local in no time.
Disclaimer: Vasttourist always strives for content accuracy. Since the time of publishing, travel-related information regarding pricing, schedules, and hours may have changed. Please see individual websites embedded in this post for the most current trip-planning information.

Unless otherwise stated, Vasttourist does not claim ownership of any images used on our blog site. The respectful owners of all visual content have copyright protection. We try to include links to the sources. If any images are your property and you do not want them to appear on our blog, don't hesitate to contact us; we will take them down immediately. We support properly crediting the original writer, artist, or photographer.