22 Best & Fun Things to Do in Killington VT (Vermont)
Are you in search of the best things to do in Killington? Then you are on the right page. Killington is one of the biggest ski resorts in the eastern part of the United States of America and is located in Killington, Vermont.
There are numerous activities available in Killington all year round. Regardless of the time of year they visit, the town serves as a vacation destination with various attractions and activities.
Summertime activities include mountain riding, rock climbing, and hiking. Killington is a snowboard and a skier's dream come true in the winter. There are 200 slopes, 90 miles of terrain, and 31 ski lifts at the Killington Ski Resort.
Everyone can find something to enjoy in Killington, whether you're seeking an exciting day trip, a weekend vacation, or a family-friendly excursion. There are so many things to do in Killington that you might wish to extend your trip by one or two days!
Choosing which sights to visit or places to visit in Killington, VT, might be difficult. Well, we've compiled a list of the best, the brightest, and the most beautiful things to do in Killington to help you plan your next trip.
It's time to get out there and start ticking all these amazing things to do in Killington, VT, off your places to visit on the Killington bucket list.
Let's get started.
22 Fun Things to Do in Killington VT (Vermont)
#1. Killington Mountain Resort and Ski Area
Killington Mountain Resort and Ski Area are major attractions in Killington. The Killington Ski Resort is the largest ski area in the eastern United States, with 90 miles of skiable terrain, more than 200 slopes, and 22 ski lifts.
It first opened in 1958 and has grown to be a popular resort. Skiers of all skill levels can choose from a variety of slopes.
There are different slopes available depending on your skiing experience. The resort also provides private ski lessons for beginners.
You need to also know that night skiing is unavailable at the resort.
Address: 3861 Killington Rd, Killington, VT 05751, United States
#2. Killington Adventure Center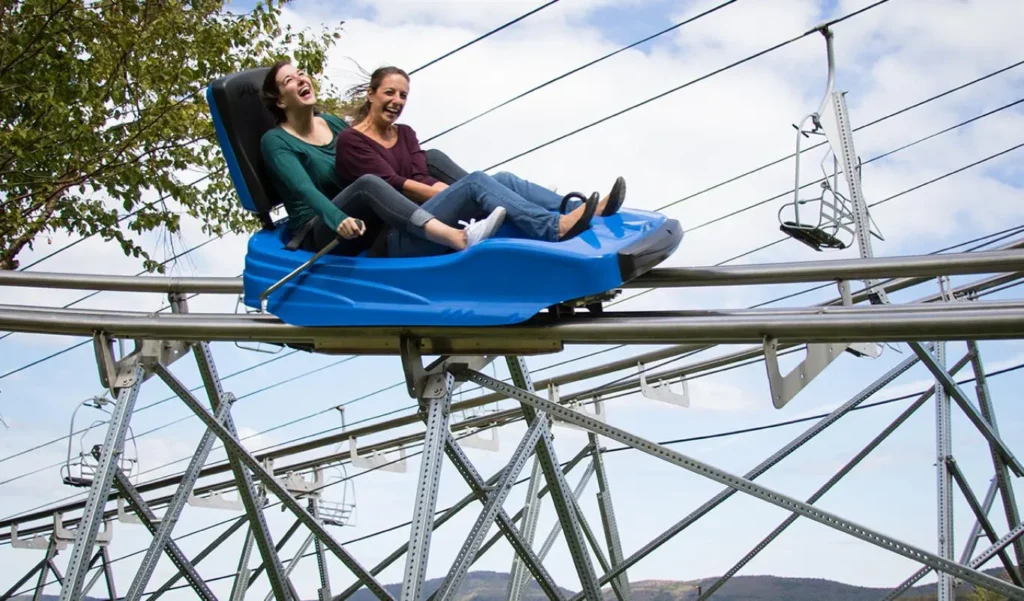 Visit Killington Adventure Center if you want an entertaining time on your trip to Killington. The Killington Adventure Center is the focal point for a wide range of heart-pounding activities.
Ensure you visit the Beast Coaster at this center. This facility is a 4,800-foot roller coaster that weaves through the foliage and provides a fantastic view of the surroundings.
The adventure center even provides zip-lining and mountain biking, among other thrilling activities. The lush grass in the summertime is perfect for a picnic location.
This place is a great place to spend the whole day having fun! Add this to your list of things to do in Killington, Vermont, this weekend.
Address: 3861 Killington Rd, Killington, VT 05751, United States
#3. K1 Express Gondola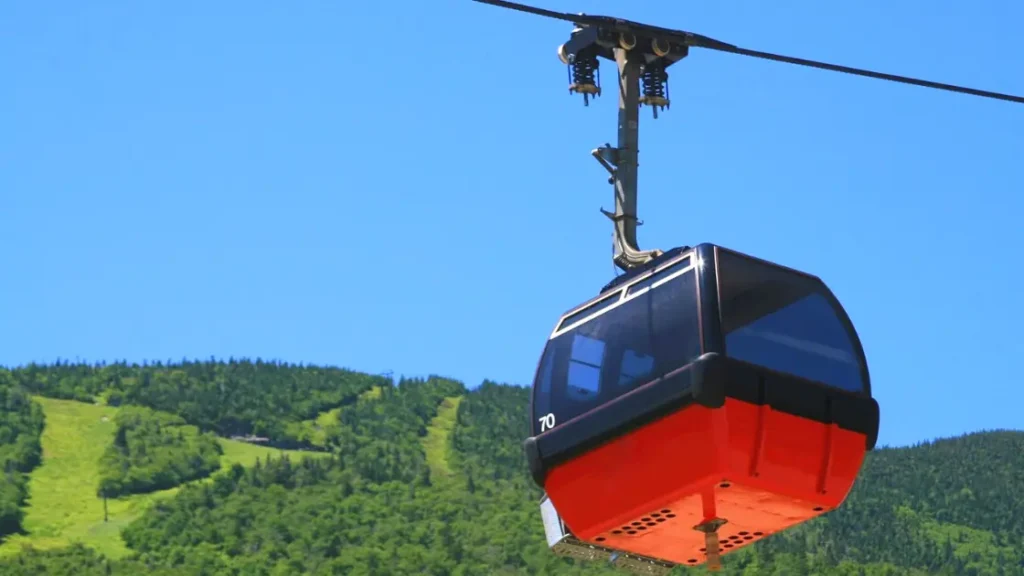 The K1 Express Gondola is one of the hidden gems in Killington, and you should check it out on your visit to the Killington Ski Resort.
The 1.5-mile (2.41-kilometer) long ride can take you to the top of Killington Mountain. You can purchase a round-trip ticket if you don't want to hike down again. This ride offers a breathtaking view of the valley below and the mountains in the area.
The area appears to be a winter wonderland in the winter because of the snow-covered trees and walkways. A verdant canopy surrounds the mountains in the summer. The scenery changes to fascinating hues of yellow and brown in the autumn.
This ride is a once-in-a-lifetime opportunity that must be experienced. So start your vacation here!
Address: Killington, VT 05751, USA
#4. Greenbrier Gift Shop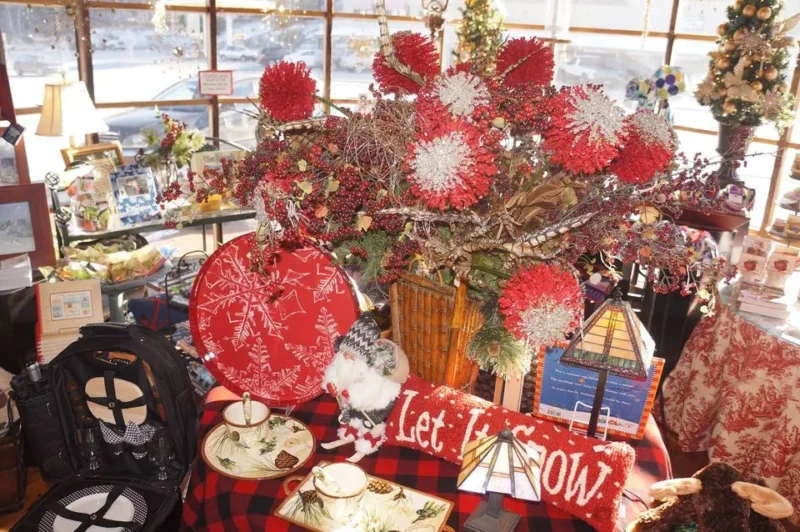 The Greenbrier Gift Shop is a unique store in Killington that offers a huge selection of one-of-a-kind gift options that are sure to please everyone on your shopping list.
When visiting Vermont, the gift shop is a nice spot to pick up gifts for loved ones, especially as souvenirs.
The Greenbrier Gift Shop offers a variety of carefully chosen gifts, such as jewelry, framed art from various artists, Votivo candles, gourmet foods from Vermont, Vera Bradley bags, Thymes fragrance products, throws from Kennebunk and Churchill Weaver, children's and baby's gifts, home decor items, and more.
Address: 2057 US-4, Killington, VT 05751, United States
Planning a road trip around Vermont? We have got you covered! You can check out the Best Things To Do In Brattleboro (VERMONT).
#5. Gifford Woods State Park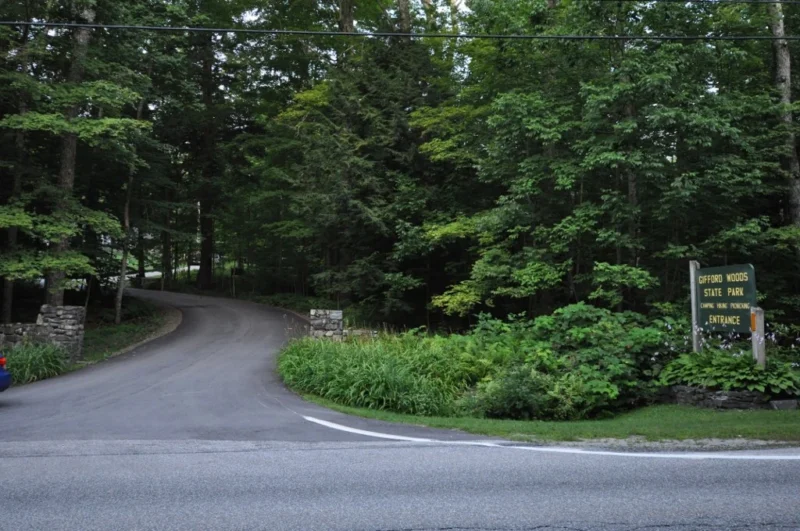 Gifford Woods State Park is a well-liked spot for camping and hiking. It is situated near the foot of Pico Peak. The Long Trail, or the Appalachian Trail, passes directly through the park. Therefore, hikers choose to either camp out at night or take a break in the state park.
The park offers a variety of camping alternatives, including cabins, RV and tent campsites, lean-to buildings, and picturesque picnic areas.
The Gifford Woods Natural Area contains a protected forest of northern hardwoods. The park has tall maple, beech, sugar, white ash, yellow birch, and hemlock trees.
Since it is stocked with brook and rainbow trout each year, the park's Kent Pond is a favorite destination for fishing zealots.
The park is lush and green in the summer and transforms into a magnificent array of red, orange, gold, and yellow in the fall.
Address: 34 Gifford Woods Acc, Killington, VT 05751, United States
#6. Thundering Brook Falls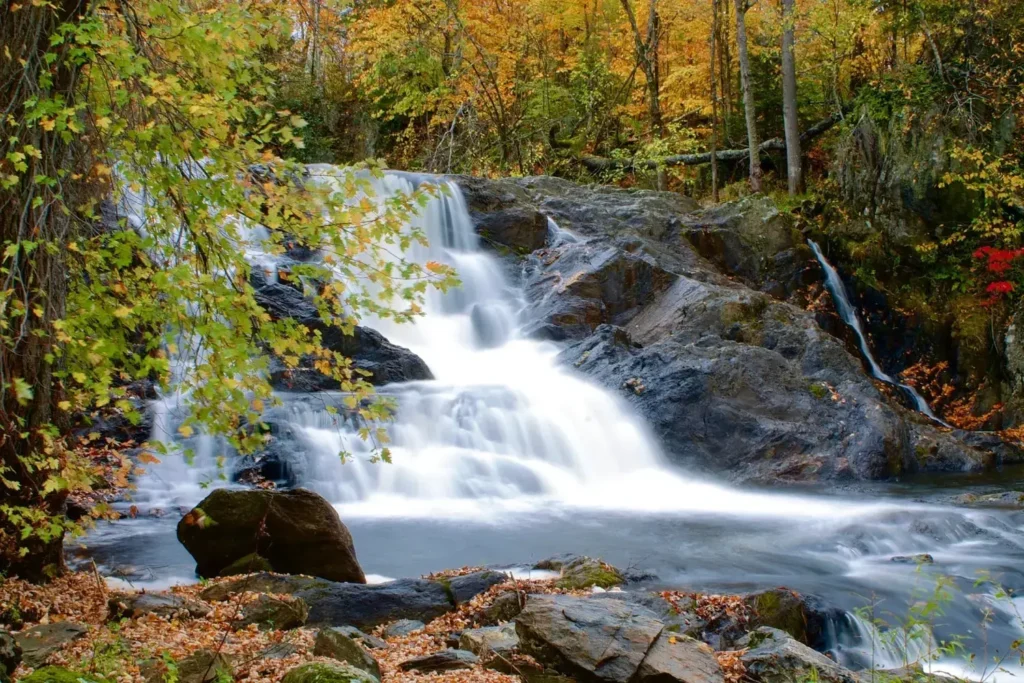 The Thundering Brook Falls are Vermont's sixth-largest waterfalls. The trail going up to the waterfall is one of the key factors contributing to its popularity.
All age groups can enjoy it because the terrain is not entirely rocky. Signs are posted along the route to direct hikers, and the trail is well-maintained.
The accessible boardwalk is one of the beautiful attractions in this place which is bordered on both sides by luxuriant plants.
This trail should be on your must-see list because it offers a quick hike, fresh mountain air, and breathtaking scenery.
Address: 2295 River Rd Fork, Killington, VT 05751, United States
#7. Killington Grand Spa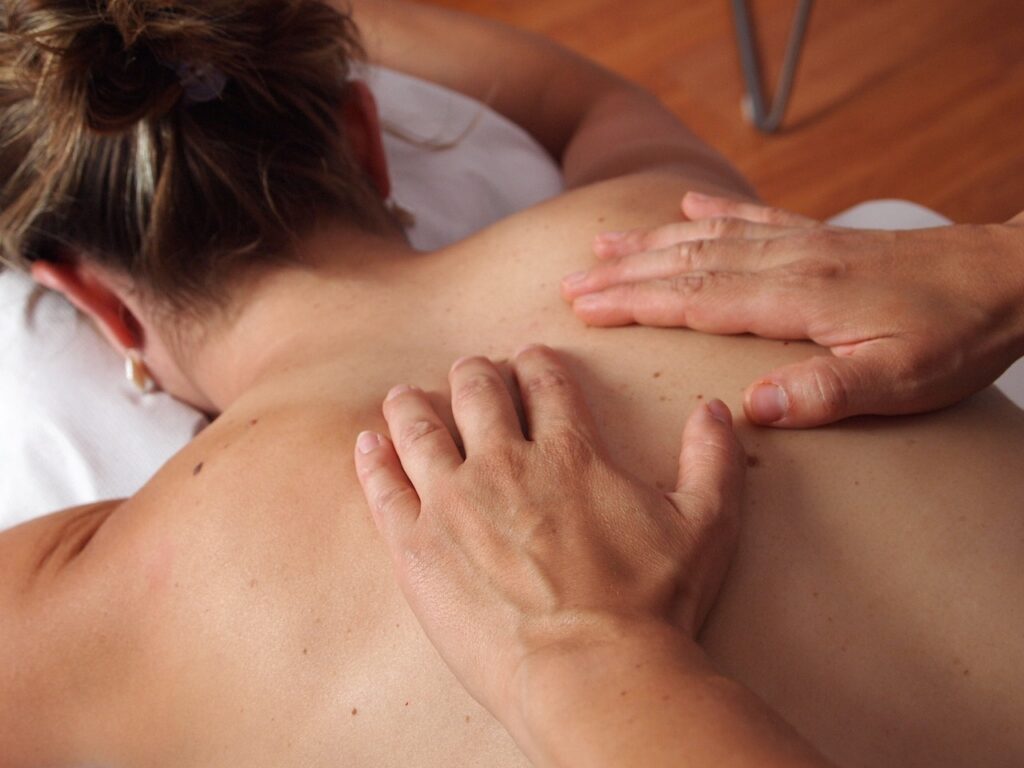 What is a nice way to relax and revive yourself after a demanding day of exercise? The Grand Spa is a relaxing place if you are looking for what to do in Killington, Vermont.
Killington Grand Spa provides a variety of body treatments, massages, and other salon services. It has a workout center, a steam room, and a sauna to give you a beneficial body workout.
This Spa has a cool atmosphere and a breathtaking view of the environment. You can make a reservation and have a great time out here.
Address: 228 E Mountain Rd, Killington, VT 05751, United States
Traveling around Carolina? Take a look at some of the best things to do in Florence (South Carolina), Spartanburg (South Carolina), Greenville (North Carolina), and Fayetteville (North Carolina).
#8. Pickle Barrel Nightclub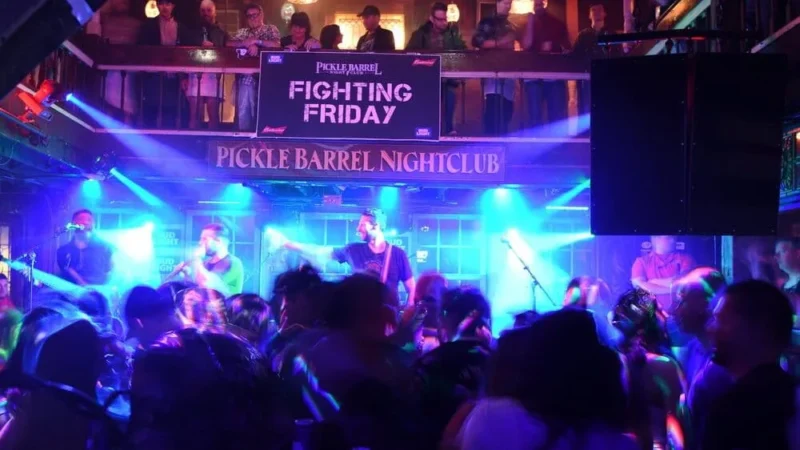 The nightlife in Killington is just as exciting as its ski areas. The Pickle Barrel Nightclub in Killington is where you want to spend the evening drinking and dancing with friends.
This nightclub is one of the hippest spots in town and features amazing food and a live music display. One of this club's finest features is its free transportation service (Barrel Rider) offered by Pickle Barrel.
The club encourages you to enjoy yourself without worrying about returning to your houses or inns in one piece!
Address: 1741 Killington Rd, Killington, VT 05751, United States
#9. The Foundry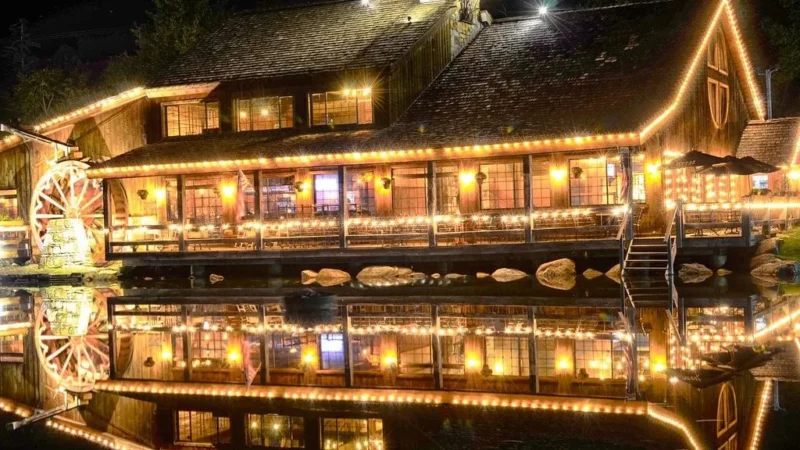 The Foundry at Summit Pond is this city's zenith of exquisite dining. It is the ideal location for a great supper with family or a romantic evening with a loved one.
This picturesque and opulent restaurant offers various delicious American cuisine, craft beer, and great wine.
Their live music keeps the customers entertained and enhances their eating experience. The pond becomes an ice-skating rink in the winter, which makes most visitors enjoy coming during the winter.
Address: 63 Summit Rd, Killington, VT 05751, United States
#10. Pico Peak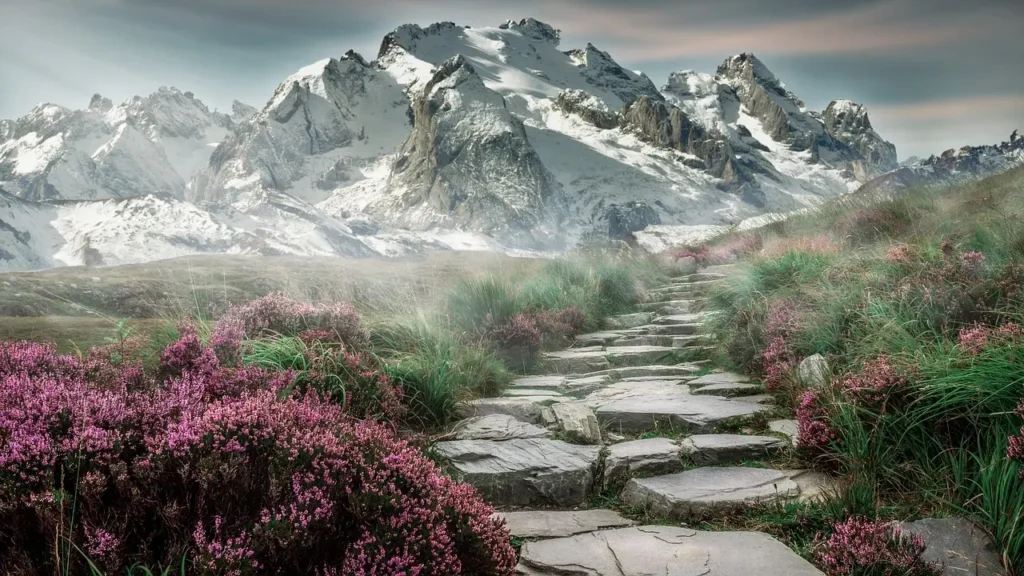 Skiing and snowboarding are very popular on Pico Mountain, but climbing the wooded trail to Pico Peak is a fantastic way to spend the day. The Coolidge Range in the Green Mountains has this mountain as its highest northern point. Brooks surrounds the mountain.
Kent Brook drains it on the northeastern side, and Mendon Brook drains it on the northwestern side. It is drained on the southeast by Roaring Brook and on the southwest by Brewer's Brook.
The Sherburne Pass Trail on the mountain's northern flank is the most popular path for hikers to reach the summit.
#11. North Star Inn and Resort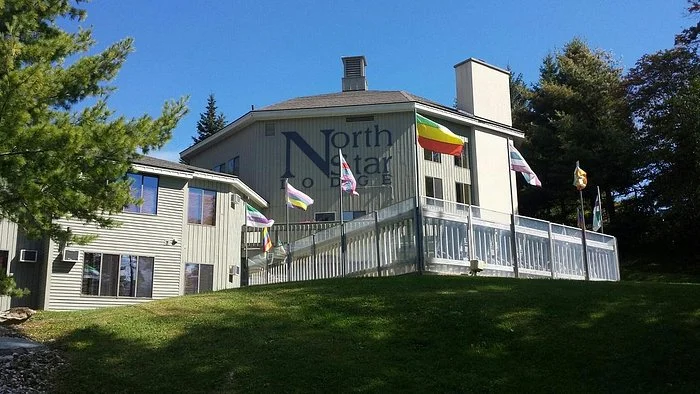 The North Star Inn and Resort has been a popular resort in this city for over thirty years. They offer the best place for tourists to begin exploring all that Vermont has to offer.
Their majestical rooms include cable TV, a mini fridge, internet access, and air conditioning. Please spend some time relaxing in their heated outdoor pool after a hard day of sightseeing.
The company and its facilities provide various services, including a fitness center, lounge, play area, picnic areas, 24-hour front desk, free shuttle, and more.
Address: 78 Weathervane Dr, Killington, VT 05751, United States
Are you about to embark on an adventure to Illinois for a wonderful vacation? Why not check out the best things to do in Evanston (Illinois) United states, Bloomington (Illinois), Effingham (Illinois), and Best Things to do in Schaumburg (Illinois).
#12. Billings Farm and Museum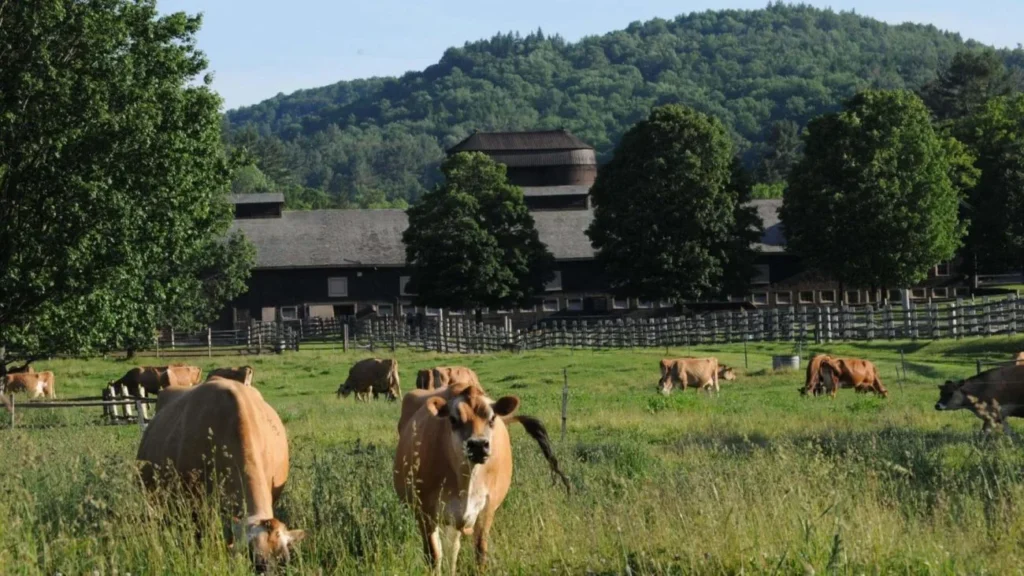 The Billings Farm and Museum is one of the free things to do in Killington, VT. It's a short drive from Killington near Woodstock and lets you tour the restored 1890 farmhouse. You can read about the farm's operations a century ago here.
Check out the farm animals and try the freshly made regional cheese. You can go for a walk in the apple orchards and garden during the summer. You can also check out the nearby cornfields.
You can sample Vermont-made ice cream at the dairy bar on the farm terrace. You can take horse-drawn sleigh rides across the snow-covered pastures in the winter.
The museum also hosts seasonal events, interactive programs, and historical displays.
Address: 69 Old River Rd, Woodstock, VT 05091, United States
#13. The Woods Spa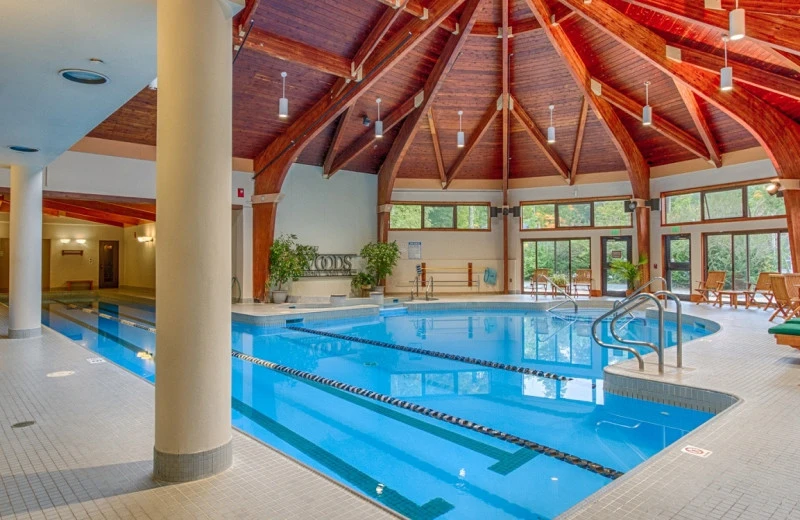 The Woods Spa is tucked away in Vermont's Green Mountain ranges near Killington. Take a break from your daily routine by relaxing in their solarium swimming pool, hot tub, steam room, or eucalyptus sauna. Please select one of their unique, particularly developed spa services.
They provide a range of services and exclusive treatments at their specialized spa.
You get different massage styles in this spa, such as body cleanses and wraps, Reiki energy therapy, facials, manicures, and pedicures. They delivered the champagne, offered visitors peace, and prepared special spa day packages.
Address: 53 Woods Ln, Killington, VT 05751, United States
#14. Green Mountain Golf Course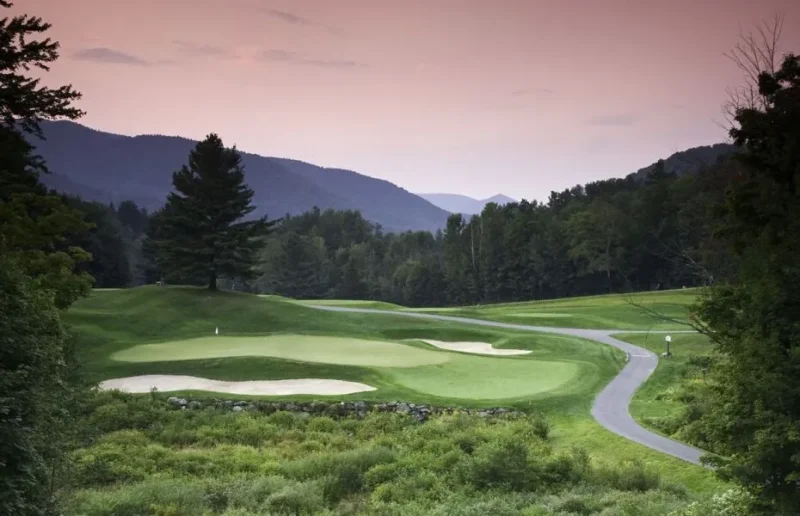 You will surely enjoy playing golf on lush greens and rolling terrain at Green Mountain Golf Course. Given the course's design, renting a cart is preferable. To guarantee the time slot of your choice, schedule your tee time in advance.
The clubhouse at the golf course is small, but it serves some delectable sandwiches, and the grounds staff is quite kind and helpful.
This location ought to be on your travel itinerary if you enjoy playing golf.
Address: 476 Barrows Towne Rd, Killington, VT 05751, United States
#15. Liquid Art Coffeehouse & Eatery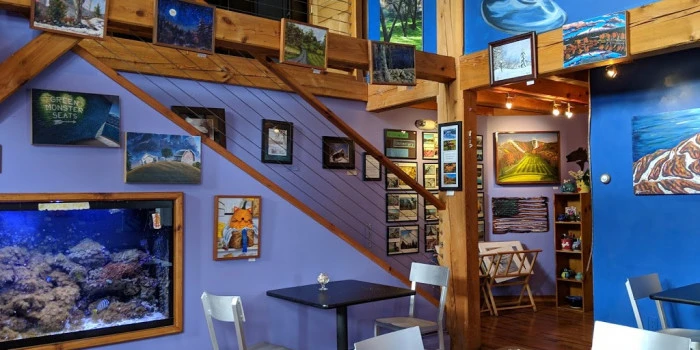 This thriving gem was introduced in December 2010 by The Sarandreas, a tiny family-run enterprise.
The idea for a restaurant and gallery was conceived by Jimi, a gourmet with experience in healthy food, and his wife, Beth, a photographer, mixer, and barista.
At Liquid Art, specialty coffee, creative, light, healthy cuisine, creative cocktails, and local art coexist under one roof. The gallery offers for sale the works of regional artists, including jewelry, ceramics, paintings, and photos.
The warm and cozy atmosphere is enhanced by leather seats, a built-in fireplace, and a saltwater reef tank. A free reading trade is also available, so stop by to unwind and begin reading.
Address: 37 Miller Brook Rd, Killington, VT 05751, United States
#16. Killington Golf Course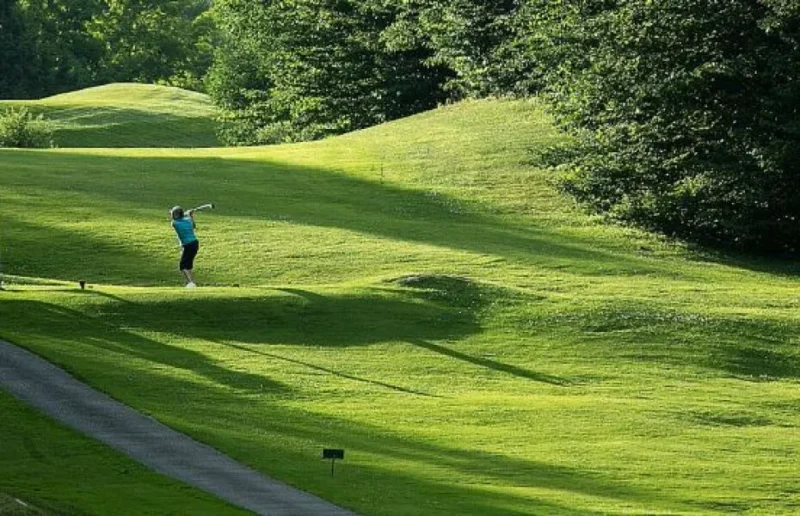 Killington Golf Course is accessible to the general public. This 18-hole golf course was designed by Geoffrey Cornish, makes the most of the spectacular alpine scenery, and is basic.
The 6,186-yard, par-72 World-class golf course's training facilities include a 12,000-square-foot practice green and training bunker.
This 18-hole course is located on a 36-acre parcel of land that was once the site of the world's largest sugar beet factory. The course offers many opportunities for golfers to hone their skills and play an enjoyable game.
There are natural bunkers and water hazards that add to the challenge while also providing a picturesque background. The Killington Golf Course offers league nights and competitions for the entire season.
Different teeing options are available to make it easier or more difficult, depending on your skill level and experience. If you are looking for something more than just hitting balls in a field, this is a great choice!
Address: 227 E Mountain Rd, Killington, VT 05751, United States
Read more:
#17. Black Dog Sports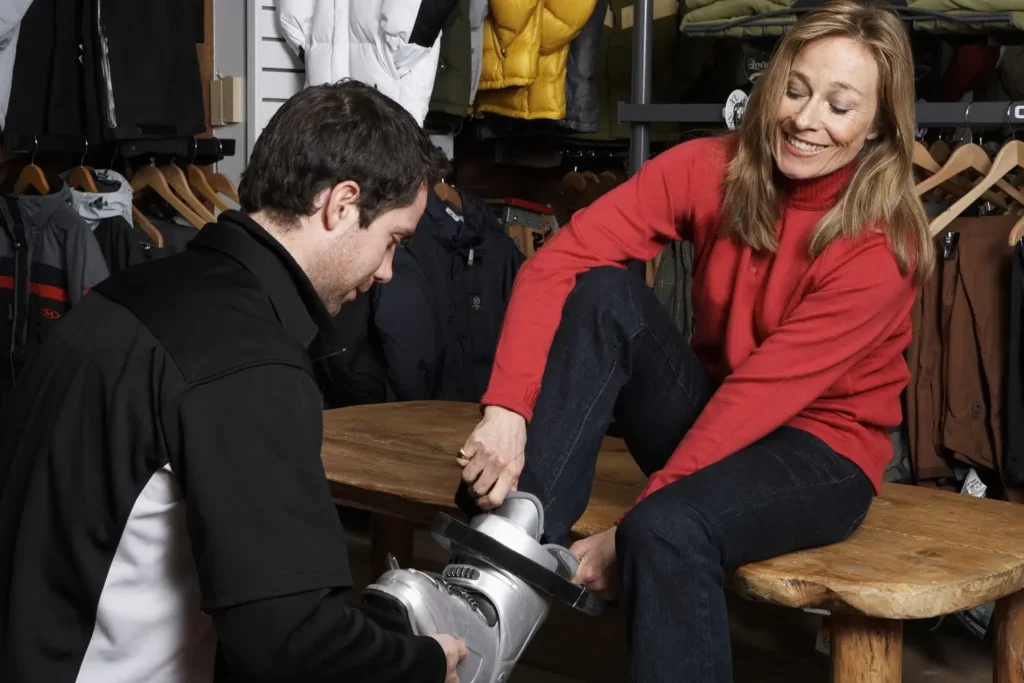 Dave Manning has been the founder and manager of Black Dog Sports since 1995. The Mountain Green Resort, near the top of the Killington Access road, is the perfect location for it.
They offer the newest clothing, accessories, skis, and skateboards. On the most recent versions of ski blades, snowshoes, and other things, Black Dog Sports offers the greatest pricing in the area. They also provide efficient, welcoming service.
The greatest amateur and professional skiers, riders, and major manufacturers trust their repair facilities.
Address: 133 E Mountain Rd, Killington, VT 05751, United States
#18. Vermontology Guided Tours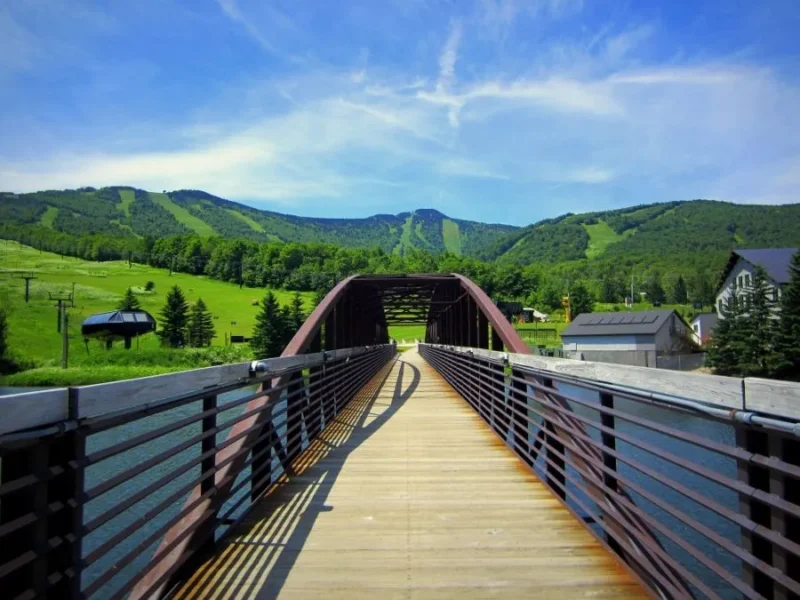 Vermontology Guided Tours offers scenic tours, beer and spirit tours, and 5-day excursions. You can choose to be picked up in Burlington or Killington for the picturesque Day Tours.
These day trips last eight hours and features lovely highways, quaint towns, and historic sites.
The Brewery and Spirits Tour lasts for eight hours as well. It entails excursions to a distillery, a cidery, and four breweries. Beer, hard cider, and spirit lovers should take this tour.
For those who prefer small, personalized tour groups, they offer a 5-day tour of Vermont. The tour visits many enjoyable and fascinating locations throughout Vermont, and lodging is included in the price.
#19. Pico Mountain Resort
In 1987, the Pico Mountain Resort, one of the largest resorts in this city, was created from the Pico Peak ski area. It has over 57 ski runs spread across 19 km of territory.
There are pleasant lodges with stone fireplaces at the mountain's middle base. There are also many food alternatives along the route.
You can participate in summertime activities like mini-golf, rock climbing, and guided horseback riding. You can take the chairlift to Little Pico and descend using the Alpine Slide.
Your vacation will be fun, thanks to the resort's amenities. Add this to your list of romantic things to do in Killington, VT, today.
Address: 73 Alpine Dr, Mendon, VT 05701, United States
#20. Coolidge State Park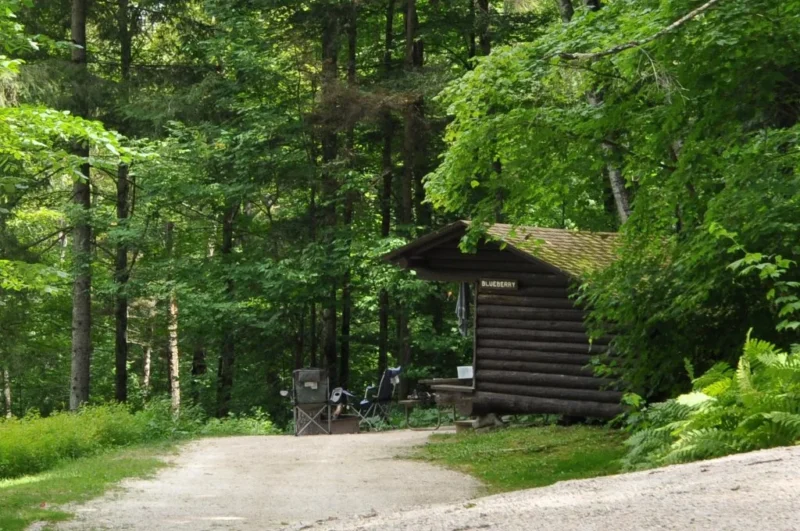 Coolidge State Park is located in Plymouth, Vermont, just a few distances from Killington.
The park's campground features a group camping area, play area, nature center, picnic shelter, showers, and restrooms, along with 25 RV/tent sites, 36 lean-to sites, and two camping loops.
The state park offers established campgrounds, undeveloped campsites, isolated lean-tos, gold panning, and hiking trails.
Snowmobiling on the vast network of trails and roads in Coolidge State Park is a well-liked winter activity. There are excellent prospects for hunting because some of the terrains are so isolated.
Address: 855 Coolidge State Park Rd, Plymouth, VT 05056, United States
#21. Rent snowshoes from Killington Outfitters

One of the quintessential New England experiences is renting snowshoes and exploring our region's beautiful trails. There are many places to rent snowshoes from in town, including Killington Outfitters.
They offer all-day rentals for $10 on weekdays and $12 on weekends. You can also buy a day's rentals for $25 if you want to keep them as a souvenir or need more than one day.
With their knowledgeable staff and ample inventory, it's easy and inexpensive to enjoy the beauty of winter right in your backyard!
Rentals are available at both Killington Outfitters stores.
Address: 2363 US-4, Killington, VT 05751, United States
#22. True Yoga Vermont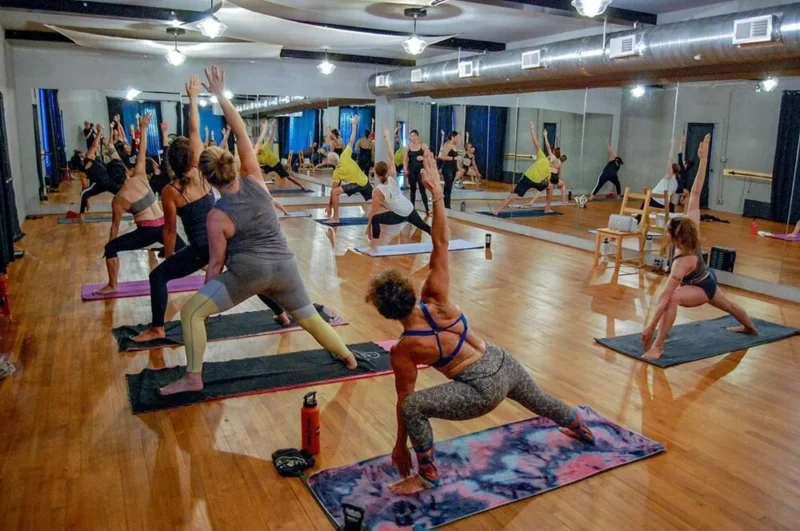 They offer a variety of classes and workshops to help you find your balance, whether it's a traditional Hatha Yoga class or a more meditative Yin Yoga workshop. True Yoga Vermont is also an authorized Pre-Natal Yoga teacher training program.
Committed to the personal growth of their students and the community in which they live and teach. True Yoga Vermont offers beginner yoga classes for people of all levels. Whether new to yoga or practicing for years, these introductory courses will leave you feeling refreshed and ready for whatever comes next.
You can come as you are, but please bring water and a mat! Their goal is for everyone who walks through the doors to be happier than they were when they came in. With that said, one of our core beliefs is that Yoga Is For Everyone.
If you've never practiced before, don't worry! There's no better way to start on the right foot than with one of our drop-in sessions every Saturday from 10:00 am – 11:30 am at either Union Street or Upper Valley locations.
Come as often as possible for your first month; practice twice a week for eight weeks and see how much progress you can make!
Time to spare? Why not check out the best things to do in Hickory NC.
What is Killington Vermont known for?
Killington is known for its four mountain peaks: Killington Peak, Pico Peak, Haystack Mountain, and Mount Agamenticus.
It's also one of New England's largest ski resort destinations, with over 100 trails on 200 skiable acres. There are plenty of other activities to enjoy too. Check out these 22 great places to visit while visiting the area!
Does Killington Vt have a town?
Killington is a town in Rutland County, Vermont. It's home to the Killington Ski Resort, which features four mountains:
Pico Mountain (the beginner mountain)
The Ridge (the intermediate mountain)
Skye Peak (the expert mountain)
Bear Mountain
The town of Killington has a population of over 2,340, with the resort bringing in an additional 1.5 million visitors each year.
Is Killington a safe place to live?
Killington is a small town in the mountains of Vermont. It's a great place to live, and there are many reasons why:
1) A low cost of living. 2) A great school system. 3) Low crime rate.
The proximity to ski slopes and hiking trails (they surround us). 5) Beautiful mountain views. 6) Our local community is very family-friendly, with many activities for kids and adults.
There's always something going on in the area, like festivals or sports games that residents can participate in. 8) Our town has its charm where people know and looks out for one another; it's not a place you would want to go without knowing someone because everyone will know you!
Plan Your Trip To Killington Vermont
The fact that Killington is less well-known than other American cities shouldn't discourage you from exploring everything it offers. Killington, Vermont, is a well-liked vacation destination providing attractions for visitors any time of year.
Hiking, riding, and mountain climbing are all enjoyable summertime activities. In the winter, Killington is a sanctuary for skiers and snowboarders. Snowboarding and other winter activities are just a small portion of what the area offers. Brewery tours and leisurely shopping excursions are two of the available activities.
With those travel tips in mind, you should start planning your trip to Killington as soon as possible.
Whatever you decide, your trip to Killington will be an experience you'll never forget!
Disclaimer: Vasttourist always strives for content accuracy. Since the time of publishing, travel-related information regarding pricing, schedules, and hours may have changed. Please see individual websites embedded in this post for the most current trip-planning information.

Unless otherwise stated, Vasttourist does not claim ownership of any images used on our blog site. The respectful owners of all visual content have copyright protection. We try to include links to the sources. If any images are your property and you do not want them to appear on our blog, don't hesitate to contact us; we will take them down immediately. We support properly crediting the original writer, artist, or photographer.