20 Best & Fun Things to Do in Watford (United Kingdom)
Are you in search of the best and most fun things to do in Watford? Then you are on the right page. Watford is a lively town northwest of London, UK, in Hertfordshire. Watford feels like home, and most of the people who live there are tourists and families.
Watford takes pride in its excellent educational opportunities, a wide range of recreational activities, art programs, and a constantly expanding cultural landscape. It provides a soothing environment for walking, shopping, or dining.
Everyone can find something to enjoy in Watford whether you're seeking an exciting day trip, a weekend vacation, or a family-friendly excursion. There are so many things to do in Watford that you can extend your trip by one or two days.
Choosing which sights or attractions to visit in Watford might take a lot of work. Well, we've compiled a list of the best, brightest, and most beautiful things to do in Watford to help you plan your next trip.
Expand your horizons and experience the best places to visit in Watford.
What are the Best Things to Do in Watford (United Kingdom)
#1. Warner Bros. Film Studios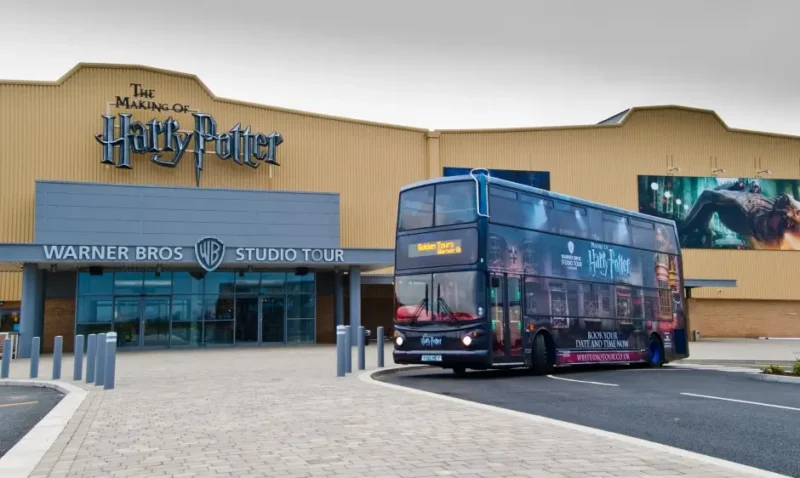 Warner Bros. Film Studios Is one of the best places to visit in Watford. The Warner Bros. Film Studios is the setting where all Harry Potter film production occurs, located inside Watford Borough.
Following the release of the last Harry Potter movie, the studio set out to create a tour using real sets, costumes, animatronics, special effects, and items from the films, as well as recreations made by the same people who worked on the original movie.
The three-hour tour immerses you in the Harry Potter universe by taking you through the Great Hall, Diagon Alley, and Platform 934, where you may board the actual Hogwarts Express carriages from the movie.
The Weasley family jumpers, quidditch uniforms, and Yule ball apparel will all be available for ultra-fans to pick out obscure props and examine them in great detail.
Address: Warner Drive, Leavesden, Watford WD25 7LP, United Kingdom
#2. Edwardian Watford Palace Theatre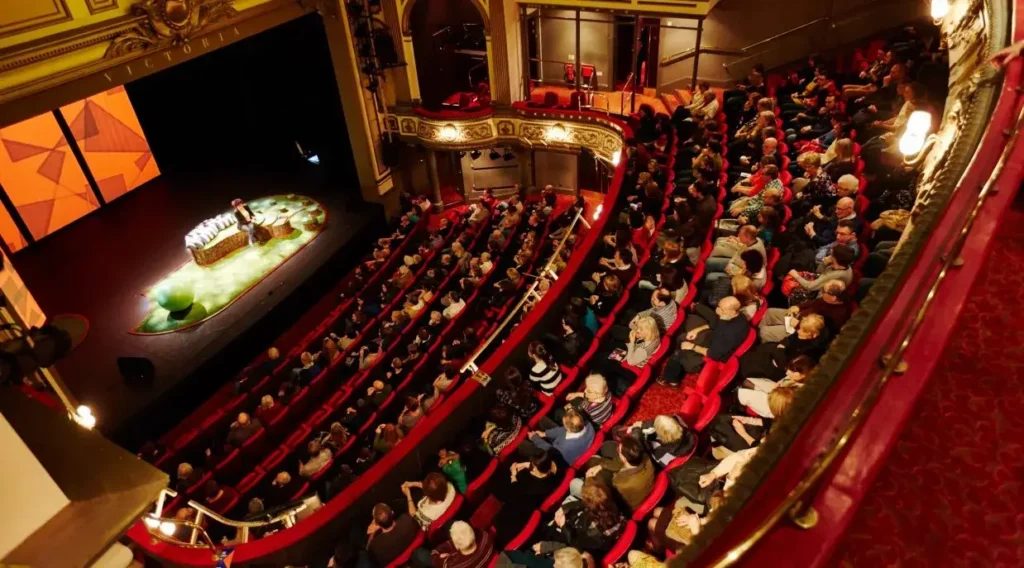 The Edwardian Watford Palace Theatre (1908) is a must-visit destination in Watford. You will definitely be amazed at this theatre even if you don't want to see any performance.
The impressive front is composed of bands of white limestone and brickwork that alternate, crowned by two domes covered in copper.
The Palace Theatre produced prominent pre-cinema talents including vocalist Marie Lloyd and actor Evie Greene in its early years when its staged music hall performances (akin to American vaudeville).
The Palace Theatre has been open for more than 100 years. It continues to support new artists and host touring productions of West End musicals, choirs, orchestras, and live broadcasts of the Glyndebourne Opera Festival in the summer.
Address: 20 Clarendon Rd, Watford WD17 1JZ, United Kingdom
#3. Atria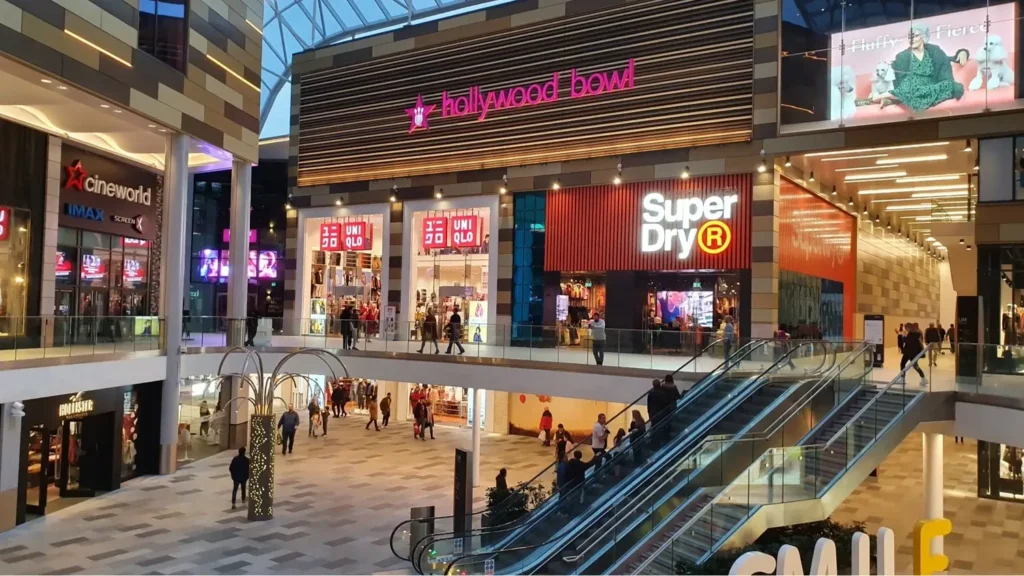 Atria is one of the major shopping centers in Watford. The Atria shopping center is a big place with a lot of places to shop and relax, like coffee shops and stores that sell high-street fashion.
There are 120 retail spaces in the shopping center, with everything from high-end and designer clothing to technology and kid's toys.
The town center's most notable retailers include Hugo Boss, Jack Wills, Hollister, and Flannels, as well as H&M, River Island, and Apple.
In addition to the retail establishments, Atria has a variety of cafes and restaurants that offer a wide range of cuisines and dining options.
So, whether you're looking for a quick snack or a sit-down lunch, you're sure to find it in Watford's town center. Add this to your list of free things to do in Watford, today!
Address: 201 The harlequin, Watford WD17 2UB, United Kingdom
#4. Watford Museum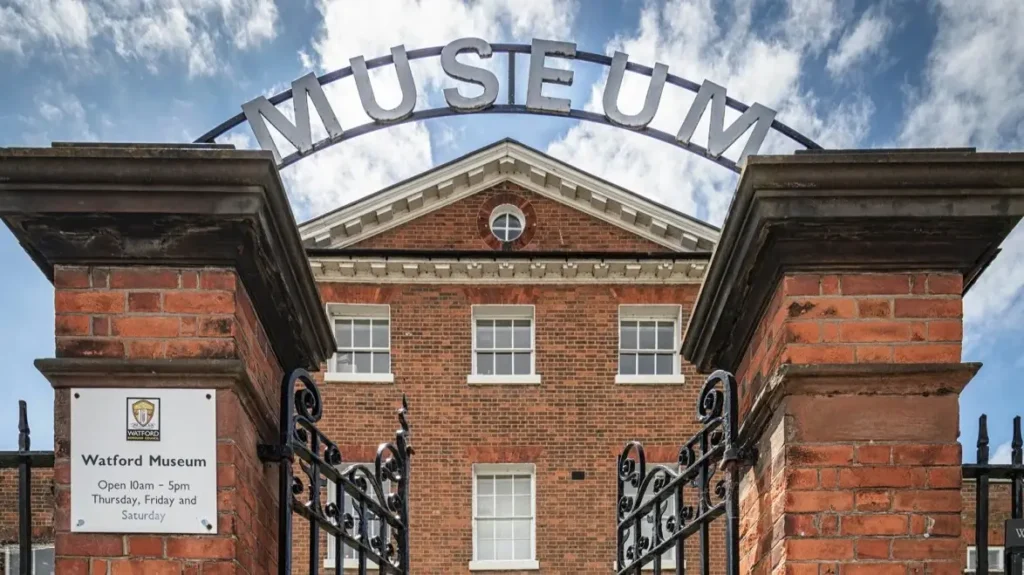 The Watford Museum is a great place to be if you are looking for what to do in Watford. It gathers artifacts related to the regional industry, archaeology, and the Cassiobury Estate.
This museum is significant because it is a pedimented Georgian townhouse that was constructed in 1775 and served as a brewery from 1867 for 90 years.
The most priceless items on display are artworks from Cassiobury, including family portraits and landscapes of the house and its park by Georgian painters John Wootton and J. M. W. Turner.
There is a Watford F.C. gallery with a stage outfit worn by the team's most well-known supporter, Elton John. So, while you're here, look at the breathtaking sculptures, paintings, and other artworks.
Address: 194 High St, Watford WD17 2DT, United Kingdom
Planning a road around to Michigan? We 've got you covered! Here are some of the best things to do in Novi (Michigan), Cadillac (Michigan), G*ylord (Michigan), and Bay City (Michigan).
#5. TopGolf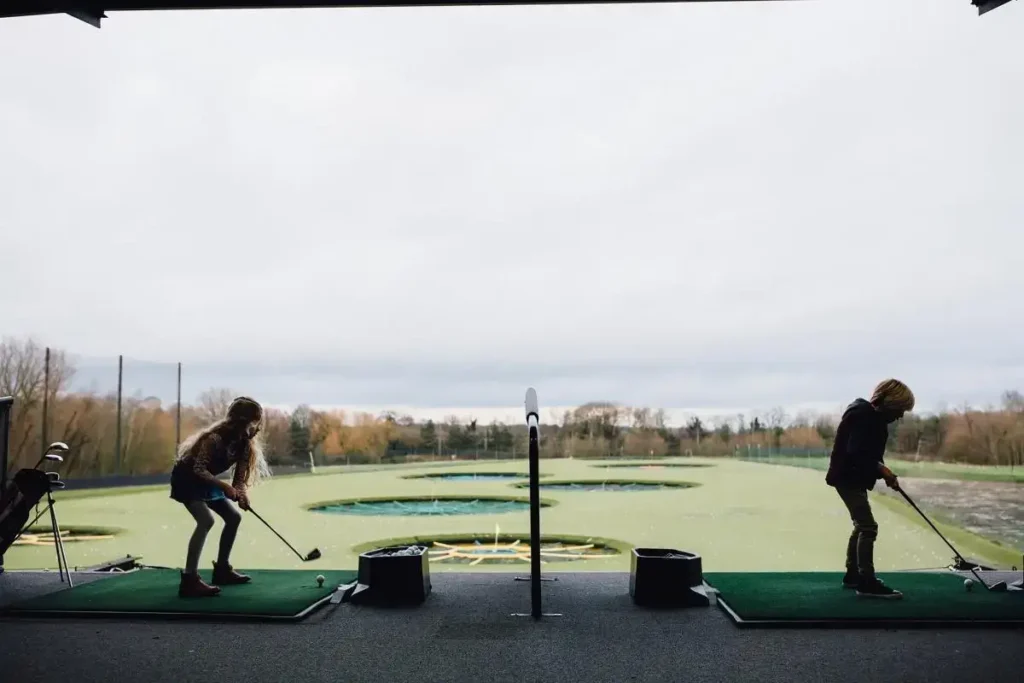 If you enjoy playing golf, TopGolf is unquestionably among the enjoyable things to do in Watford. TopGolf Watford is a great place to play golf and hang out with friends and family.
The beautifully designed courses at TopGolf are every golfer's dream. You can get into a game with your family and friends to see who can earn the most points while combining the classic driving range with a "darts" atmosphere.
While aiming at holes of varying sizes and distances, the goal is to sink the ball as close to the center of each target as possible to get the most points.
Address: Clubhouse, Bushey Mill Ln, Watford WD24 7AB, United Kingdom
#6. Cheslyn Gardens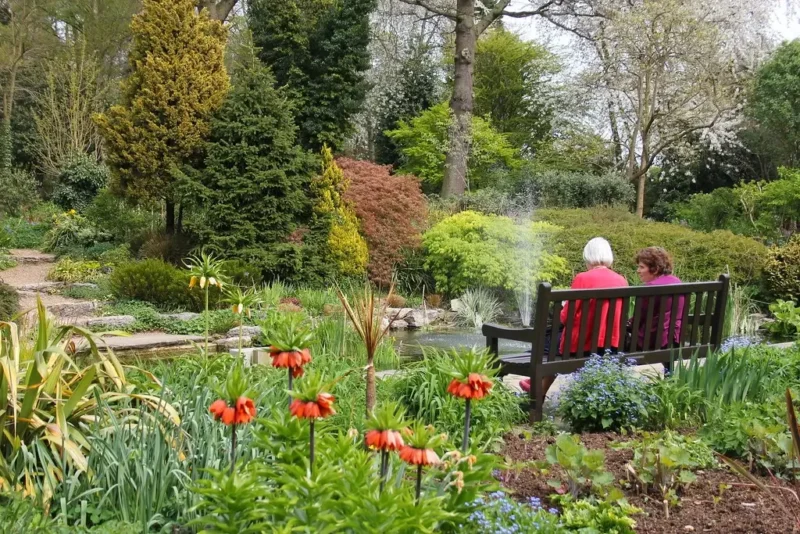 Cheslyn Gardens, which is about 3.5 acres large, is a must for any locals or visitors interested in flowers, wildlife, or simply looking for a spot to relax.
The gardens are well laid out and maintained, with beautiful flowering plants and shrubs. There are many exotic plants among the well-established trees, with dirt paths to meander around. Take a picnic, sit in the gardens on one of the many benches, and enjoy the fresh air.
Kids are welcome to visit the aviary, which is home to quail, finches, budgerigars, and other small birds. There is a small pond teaming with goldfish and giant carp for you to enjoy.
Address: Nascot Wood Rd, Watford WD17 4SL, United Kingdom
#7. Vicarage Road Stadium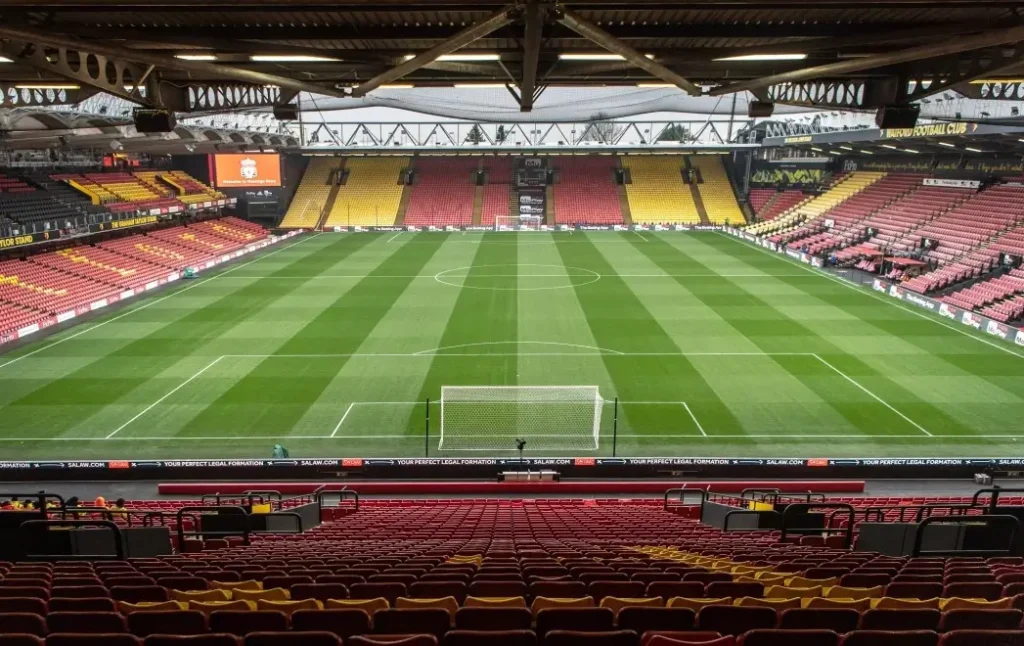 Vicarage Road Stadium is the home football stadium of Watford Football Club. Vicarage Road Stadium is a great place to visit if you like football, especially the premier division.
This medium-sized football stadium provides an authentic football experience. The seating offers good views of the game. There appear to be some recent upgrades to the stadium that makes the experience practicable.
Watford (The Hornets) have been featured in several Premier League campaigns.
Elton John, a musician and longtime fan, has a stand named after him on the recently widened Vicarage Road. John served as the club's chairman from 1976 to 1980, during which time the team enjoyed success, finishing second in the league in 1983 and coming close to winning the FA Cup in 1984.
Address: Vicarage Rd, Watford WD18 0ER, United Kingdom
#8. Oxhey Park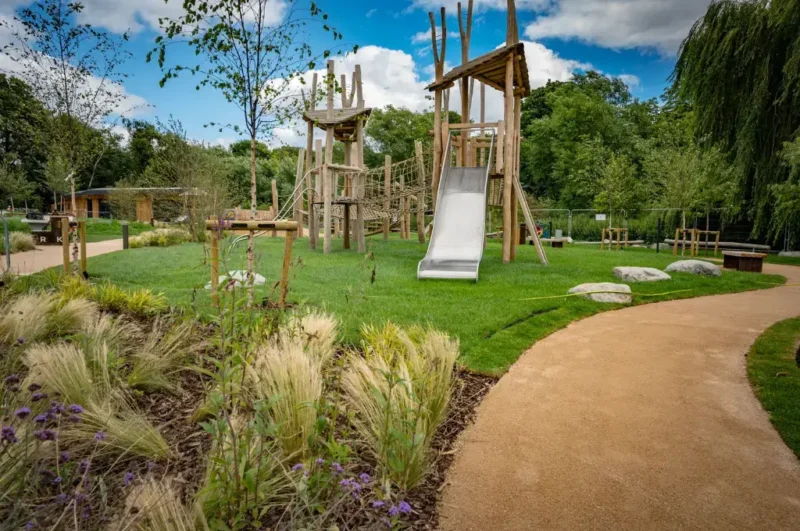 Oxhey Park is one of Watford's top attraction sites. Oxhey Park has been receiving many awards for its benefiting service and is known to consistently receive The Green Flag award, which is the best honour a neighbourhood public park can receive in the UK.
It's so rare to find lovely green spaces around London, especially ones as nice as this. You can engage in several fun recreational activities in this park, which features a fishing pond, tennis court, playground for kids, an outdoor gym, public art center, and lots of open space to walk about or play sports.
Sliders enjoy Oxhey Park's mild hills during the snowy winter season. It also consists of Cafes, a miniature railway, a Croquet Club, Bandstand, and newly refurbished paddling pools. Dogs are welcome, but they must always be on a chain.
Oxhey Park holds lots of fabulous events throughout the year.
#9. Hertfordshire Fire Brigade Museum
The Hertfordshire Fire Brigade Museum is one of the best-hidden gems in Watford. The Hertfordshire Fire Brigade Museum is an old but exciting museum housed in a specially constructed shed at Watford Fire Station and shares a street with the Watford Museum.
The room is full of old helmets, station bells, banners, old signs for fire hydrants, and photos from the past. The traditional equipment, including a rebuilt steam engine and a 1937 Leyland open pump escape, is the best.
The museum's hours aren't always the same, but in the summer, it's usually open on Saturday afternoons.
Are you about to embark on an adventure to New Zealand, for a wonderful vacation? Why not check out the best places to visit in Whitianga (New Zealand), Te Anau (New Zealand), and New Zealand (South Island).
#10. Bushey Rose Garden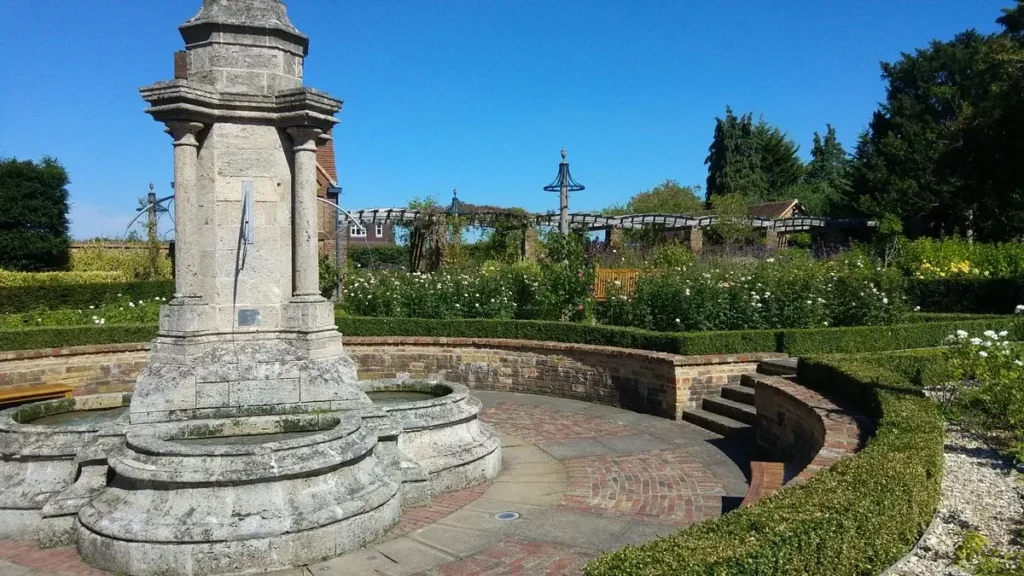 This lovely garden is located on the grounds of the long-gone Herkomer's Art School, established in 1883, and is a suggested side trip a few miles from Watford's downtown. Victorian social realist painter Hubert von Herkomer enjoyed success.
The most renowned landscape architect of the Edwardian era, T. H. Mawson, was hired by him to design this listed formal rose garden after he closed and demolished his school.
The garden was restored in 2010, and it now features boxwood hedges, old trees, perennials, bulbs, and a lovely variety of roses.
Other sections of the art school include a listed fountain, a summer house, and a rose temple.
Address: High St, Bushey WD23 3HH, United Kingdom
#11. St Mary's Church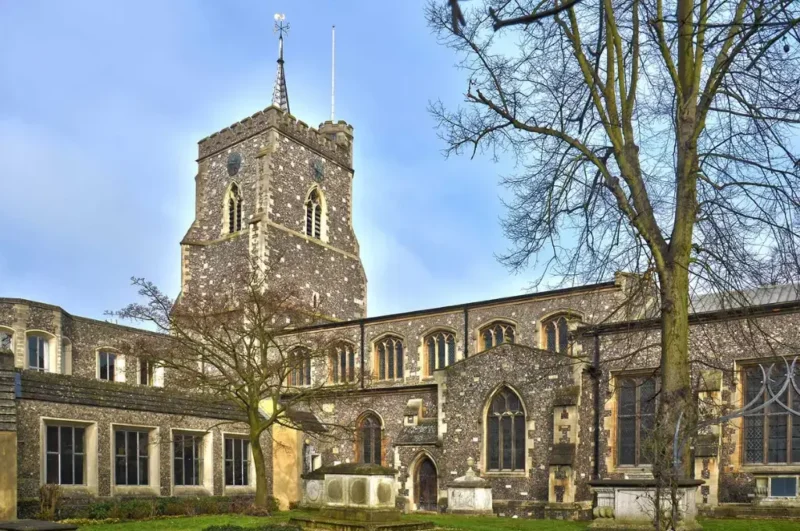 St Mary's Church has been in a mysterious churchyard since the 12th century, off the High Street. It is a beautiful structure with flint walls and limestone window trim.
Most of the church's earlier construction belongs to the 15th century; however, it underwent a significant restoration in the 1870s.
You can find a white marble tablet in honour of Jane Bell on the south wall of the nave. Dr Samuel Johnson, a great Georgian writer, penned the inscription. George Gilbert Scott, a well-known Victorian restorer, made the beautiful oak box pews in the Decorated Gothic style.
The Essex Chapel for the Cassiobury Estate, built in 1595 and featuring lavish memorials made of marble by 17th-century master mason Nicholas Stone, is the best.
Address: Church St, Watford WD18 0EG, United Kingdom
#12. Cassiobury Park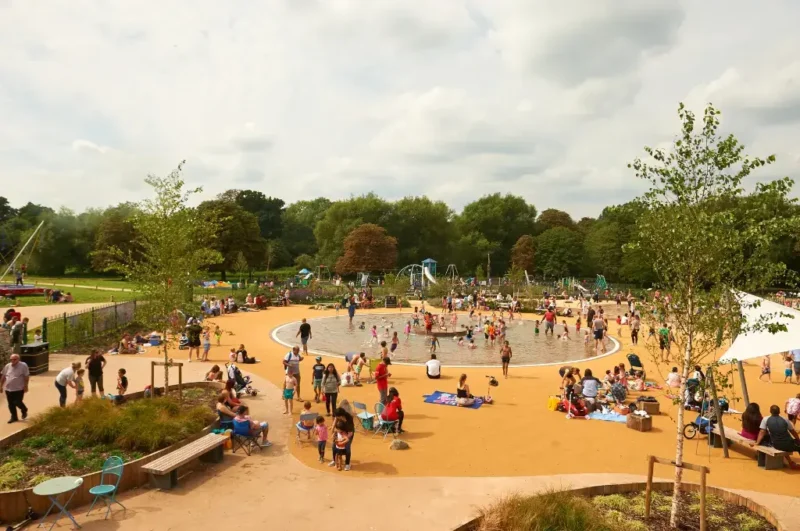 Your visit to Watford will be incomplete if you don't visit Cassiobury Park to have fun and feel good with your friends and family.
Most of the area is covered in well-kept lawns dotted with rare trees, some of which are hundreds of years old, including American pin oaks, scarlet oaks, swamp cypresses, and Lebanon cedars.
Due to the River Gade and Grand Union Canal's abundance of water, various bird species, including redshanks, grey wagtails, water pipits, and green sandpipers, can be found throughout the year.
Two cafes, two outdoor gyms, two playgrounds, and a model railroad that runs on weekends and during school breaks in excellent weather are all located at Cassiobury Park.
Address: Gade Ave, Watford WD18 7LG, United Kingdom
#13. Parents Paradise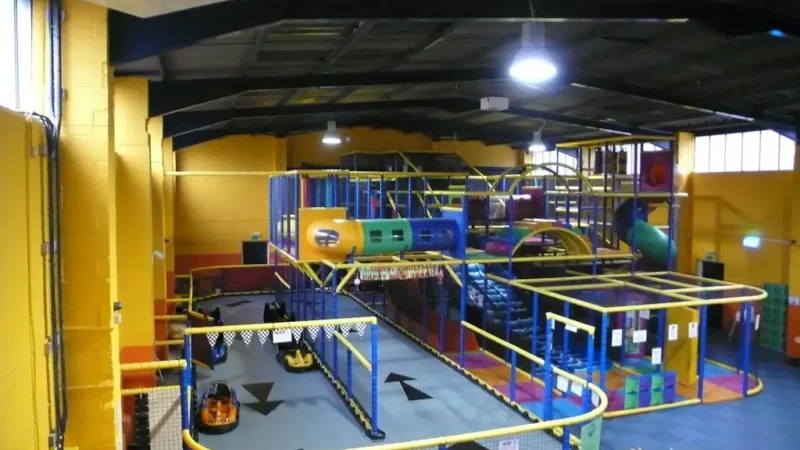 If you have children under the age of eleven, Parents Paradise is a fun and engaging indoor soft-play facility in Watford.
It offers a bouncy house, slides, climbing nets, and electric go-karts for kids aged five to eleven. It has a separate space for babies under 18 months of age and a play area for toddlers.
A cafe also served the kids nutritionally balanced meals such as nuts, gluten, and egg.
Address: Unit C, Greatham Road Industrial Estate, Greatham Rd, Watford, Bushey WD23 2NZ, United Kingdom
#14. Watford Colosseum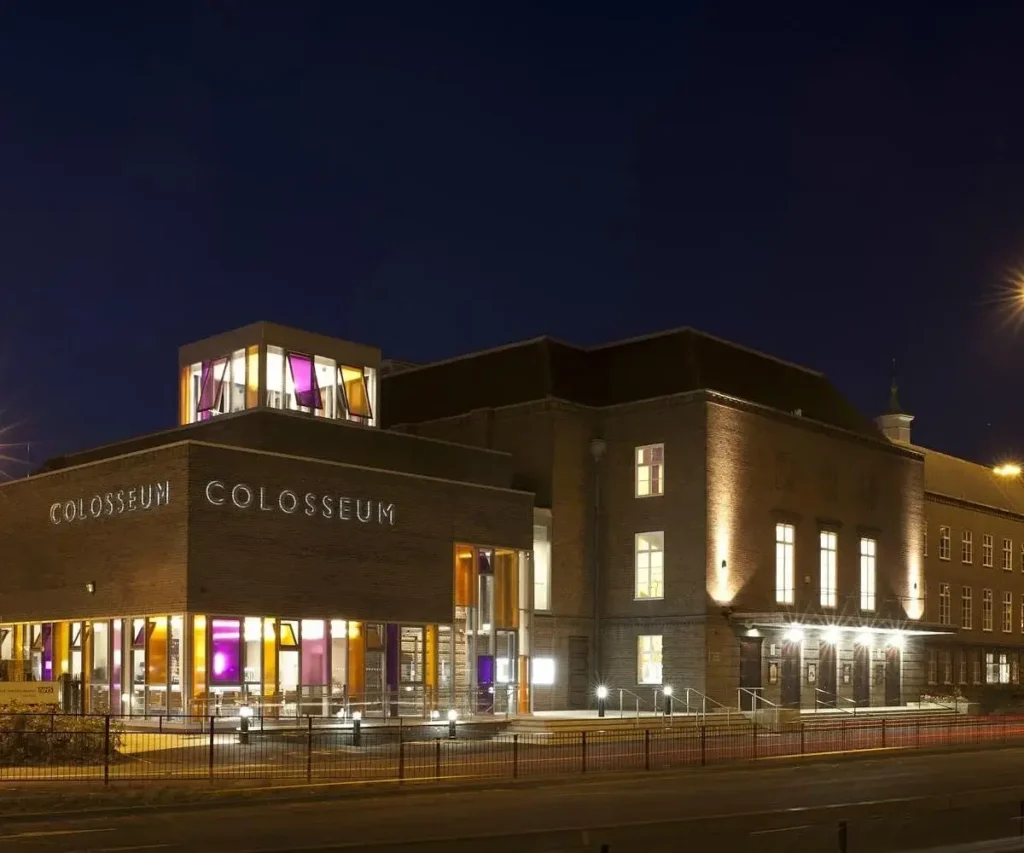 The brick-built Watford Colosseum was established in 1938 and was then referred the Watford Town Hall Assembly Rooms.
At the time, the auditorium's exceptional acoustics caused much murmuring about this facility. Because of the level floor, shoebox shape of the hall, and materials used in its construction, they have lately been tested once more and continue to stay firm.
In the 1990s, the building was completely turned into a concert hall. It reopened as the Colosseum and started booking tribute bands, kid-friendly workshops, stand-up comedians, party nights, and occasional performances by the BBC Concert Orchestra and Watford Philharmonic Society.
Address: Rickmansworth Rd, Watford WD17 3JN, United Kingdom
#15. Pump house Theater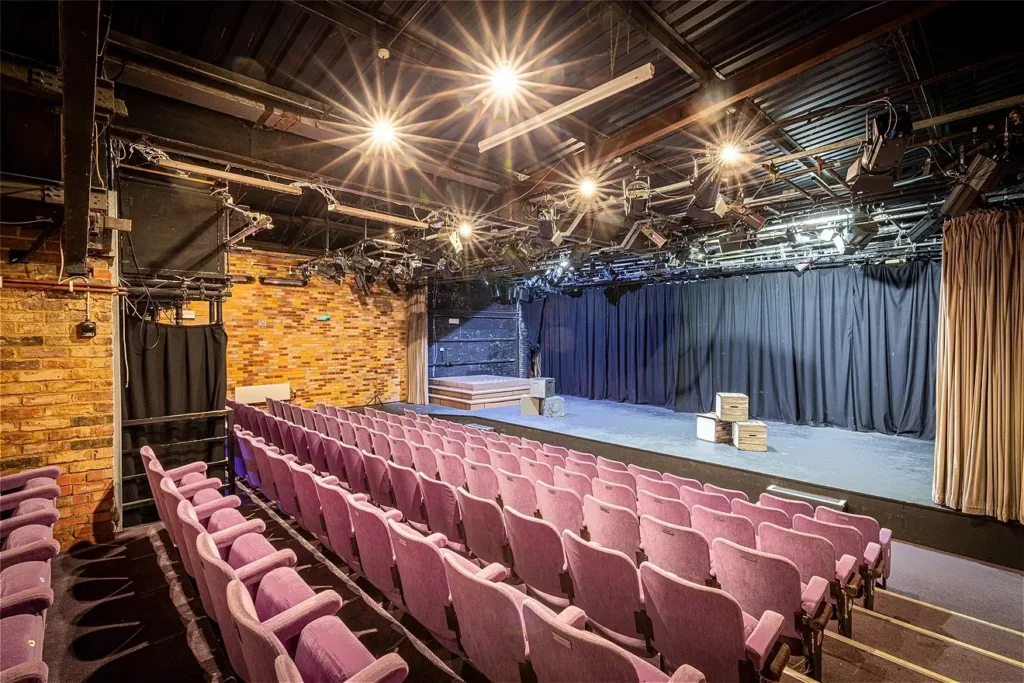 This is a great theatre to visit when you visit this city. It has over 200 comfortable seats and gives you a first-class view of the stage from any of them.
It has a small bar where you can get a variety of wine/soft drinks of your choice during, before, or after a performance. The theatre is mainly run by volunteers and is quite essential, but a great community facility and should be supported.
Make sure you attend a performance on your trip to this city.
Address: 5 Local Board Rd, Watford WD17 2JP, United Kingdom
Looking for more thrills around Tennessee? You may also like to check out the best things to do in Morristown (Tennessee), Clarksville (Tennessee), Jackson (Tennessee), and Knoxville (Tennessee).
#16. Breakout Rooms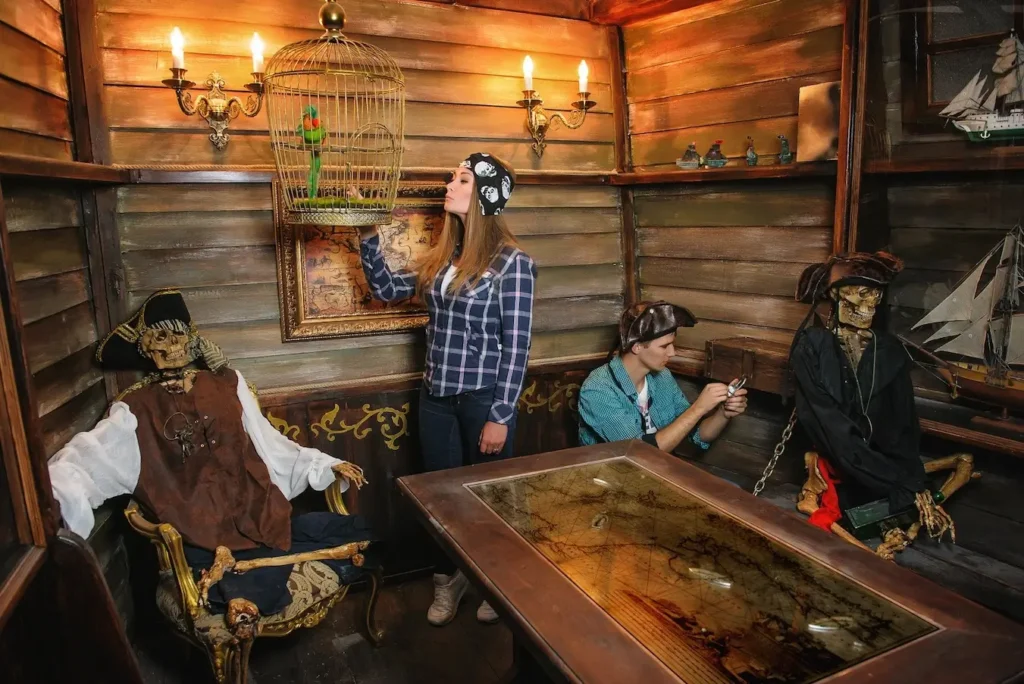 The BreakOut Rooms will ensure you have fun while in Watford. It's the perfect setting for people who want to get together and create lasting memories.
The Breakout Room is an excellent game for team-building exercises that will improve how well teams collaborate to solve challenges. It's great for groups of 2 to 6 working together to solve puzzles and clues.
You are your designated team. You are required to put in teamwork, braveness, and planning to unlock the rooms before your opponents.
#17. Vicarage Road Cemetery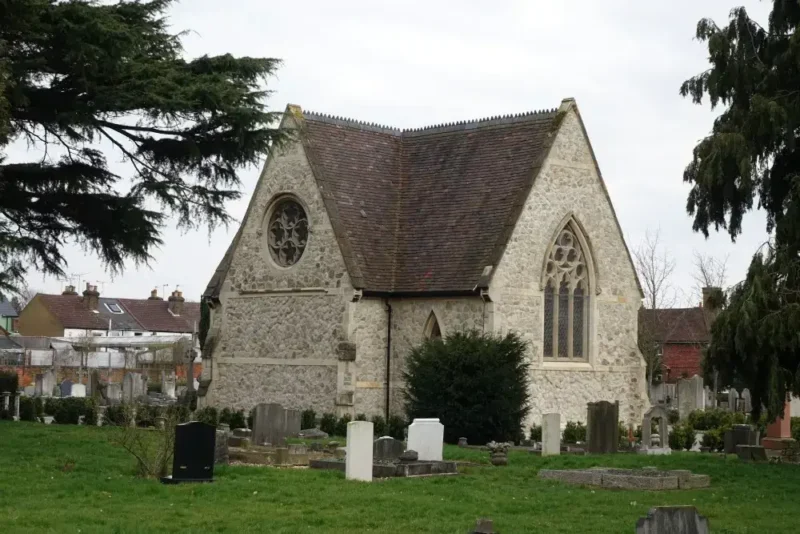 This may sound like an odd place to review, but the old Vicarage Road Cemetery is one of the most peaceful places to visit in West Watford – away from the hustle and bustle on the surrounding streets (especially on match days.)
The cemetery was opened in 1858 and covered about 5.6 hectares or 14 acres. It is full of impressive old ornate gravestones and monuments and a wonderful old chapel which was built as the Episcopal Chapel (and is well maintained)
It's fascinating to wander around and read the inscriptions on the gravestones, which show so much love and trauma.
It is best to walk to the cemetery because it has no official car park (although there is space for a few vehicles to park at the cemetery entrance and outside the chapel), and parking on nearby roads is limited and within a controlled parking zone.
Address: Vicarage Rd, Watford WD18 0EB, United Kingdom
#18. St Joseph Church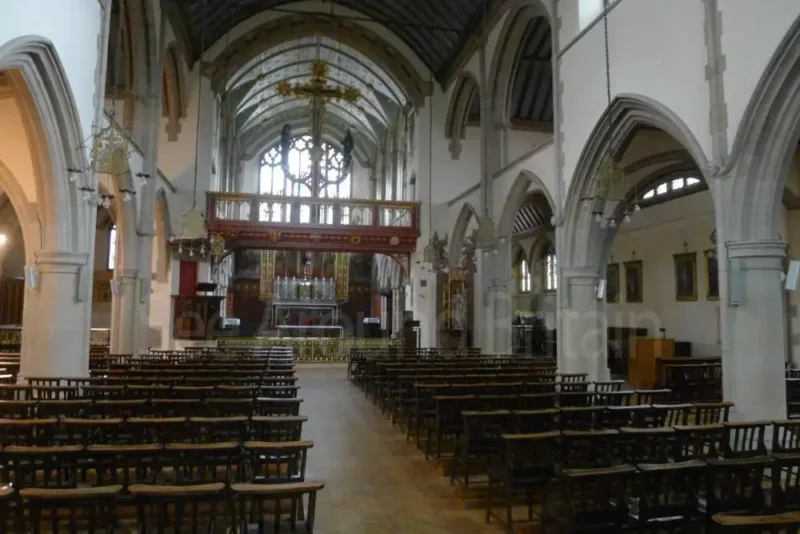 St. Joseph Church is a beautiful church to visit on your trip to Watford. It's a lovely and welcoming place for fellowshipping with God.
Their services are very comforting and organized, with a meaningful sermon that makes you feel you are going away with something after service. Father adds to his daily life personal touch and associates it with the Bible in a friendly-user language.
Regardless of our age and lifestyles, we all need to be strengthened and reminded by refuelling with loving and encouraging words.
Listen, and you will hear what connects you. It comforts our souls and uplifts our spirit even from one visit, and we return home feeling good or relieved, mind-opening, and composed once again.
Address: St Joseph's Church, Oxhey Dr, Watford WD19 7SW, United Kingdom
#19. National Animal Welfare Trust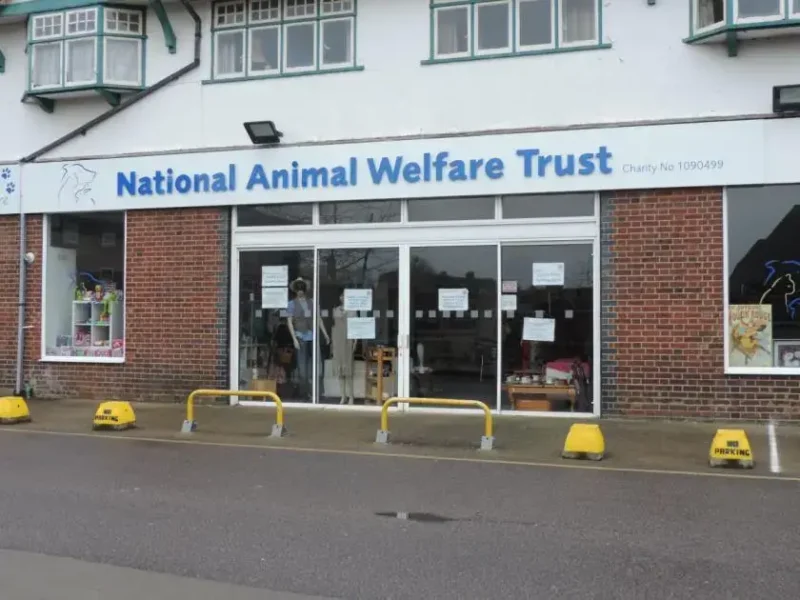 National Animal Welfare Trust is a worth visit destination if you're looking for a rescue animal. It's the first rescue and rehoming center located in Watford, Hertfordshire.
Over 400 animals are rehabilitated and rehomed each year. The animals are well looked after and loved by volunteers.
Take a walk around this interactive animal center where you can feed the animals in the kennels and catteries. Also, check out the small animal area where some of their unique animals are kept.
You should also check out Cotton Tail's cafe for a quick bite.
Address: Tylers Way, Watford WD25 8WT, United Kingdom
#20. Bhaktivedanta Manor
Bhaktivedanta Manor is one of the most visited places in Watford and includes a superb Hindu temple, beautiful gardens, and farms.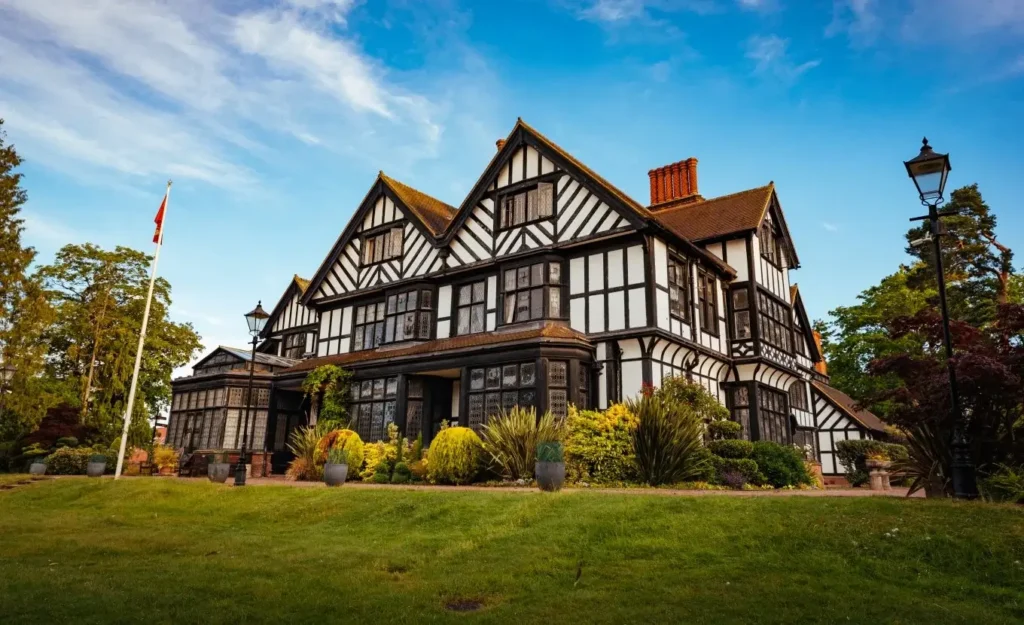 The Hindu temple is a natural sanctuary for the soul. It is open all year round to visitors and students of ancient wisdom, and the temple offers a great experience with tours of the shrine, gardens, and a compassionate farm.
Check out the famous Hare Krishna guru Srila Prabhupada's rooms. George Harrison gave this famous mock-Tudor house to Srila Prabhupada as a gift.
Visitors can take part in retreats, inspirational talks, yoga classes, mantra meditation, classes on how to cook vegetarian food, and more.
Address: Bhaktivedanta Manor, Dharam Marg, Hilfield Ln, Radlett, Watford WD25 8EZ, United Kingdom
Time to spare? Why not check out the best places to visit in Chattanooga (Tennessee), Crossville (Tennessee), and Nashville (Tennessee).
What is Watford City known for?
It is well-known for its proximity to London, extensive history, and diverse cultural offerings. Along with its sporting and recreational facilities, Watford is known for its places to eat, shop, and be entertained.
Watford is also well known for its cultural landmarks, which include the Watford Museum, the Watford Colosseum, and the Watford Palace Theatre.
Is Watford considered London?
Watford is not regarded as being a part of London. The town of Watford is situated in the county of Hertfordshire, about 20 miles (32 kilometres) northwest of the heart of London.
Watford has its local government and is administratively separate from the city of London, despite being close by and included in the Greater London urban area.
The city has a unique identity and is renowned for its extensive history, diverse cultural offerings, and leisure activities.
Why should you visit Watford?
Watford is a town in the English county of Hertfordshire that provides tourists with a wide range of amusing attractions and activities. Here are some justifications for thinking about going to Watford:
Because it is close to London, Watford is an excellent place to go if you want to experience both the hustle and bustle of a big city and the charm of a small town.
History and Culture: Watford has a lengthy, Roman-era past and has been the residence of numerous significant historical figures. The Watford Palace Theatre, the Watford Colosseum, and the Watford Museum are just a few of the town's cultural landmarks.
Leisure and recreation: There are many places to relax and have fun in Watford. These include Cassiobury Park, one of the biggest public parks in the area, and the Watford Leisure Centre, which has several sporting and fitness facilities.
Shopping and dining options abound in Watford, including the well-known Intu Watford shopping center, which houses a variety of stores, eateries, and cafes.
Sports and entertainment: Vicarage Road Stadium, a well-liked destination for sports fans, and the Watford Football Club are located in Watford. Also, the town has a lot of fun things going on all year long, like festivals, concerts, and plays.
These are only a few of the numerous benefits of visiting Watford. Watford offers something for everyone, regardless of their interests in history, culture, recreation, shopping, or entertainment.
Plan Your Trip To Watford
Though Watford isn't as famous as other cities, you won't be dissatisfied with your trip to this city. There is plenty to do and something to satisfy all interests.
Everyone can find something to enjoy in Watford, whether you're here to watch a football match, seeking an exciting day trip or weekend vacation, or going on a family-friendly excursion.
There are so many things to do in Watford that you might wish to extend your trip by one or two days!
With those travel tips in mind, you should start planning your trip to Watford as soon as possible.
Disclaimer: Vasttourist always strives for content accuracy. Since the time of publishing, travel-related information regarding pricing, schedules, and hours may have changed. Please see individual websites embedded in this post for the most current trip-planning information.

Unless otherwise stated, Vasttourist does not claim ownership of any images used on our blog site. The respectful owners of all visual content have copyright protection. We try to include links to the sources. If any images are your property and you do not want them to appear on our blog, don't hesitate to contact us; we will take them down immediately. We support properly crediting the original writer, artist, or photographer.