22 Best & Fun Things To Do In Te Anau (New Zealand)
Looking for the best things to do in Te Anau, New Zealand? Located on the stunning South Island of New Zealand, Te Anau is a charming town with breathtaking views and plenty of activities to keep you entertained.
From exploring the Fiordland National Park to discovering the area's many lakes, and hiking trails to glowworm caves, you won't miss these fantastic attractions, and there's no shortage of what to do in Te Anau.
This blog post will look at the best activities you can enjoy during your stay in this beautiful part of the world. Whether you're an outdoor enthusiast or just looking for a fun day out, Te Anau has something to offer everyone.
Read on to learn more about what you can experience in Te Anau! Whether looking for outdoor activities or cultural experiences, you can find something to enjoy in Te Anau.
What are the Fun Things To Do In Te Anau (New Zealand)?
#1. Fiordland National Park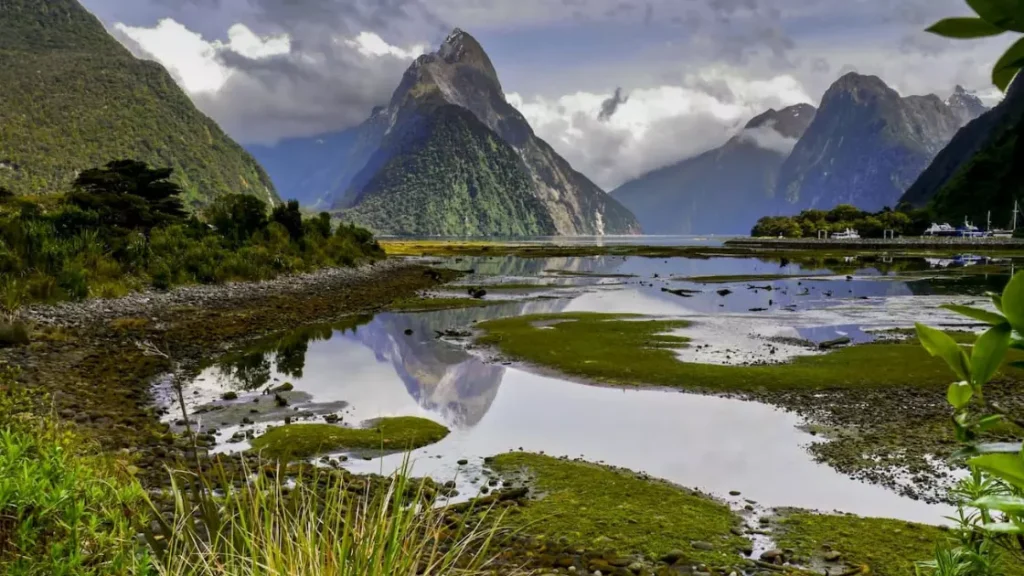 Fiordland National Park, also known as Te Wahipounamu, is one of the most beautiful scenes in Te Anau. It is located southwest of the South Island and has an area of approximately 12,607 km2 (the largest in New Zealand).
Fiordland National Park features so many nature reserves that it will make a good spot for picnics, family outings, get-togethers, etc.
It can also be a fun place for couples on their honeymoon or vacation. Fiordland National park is a must-see place in Te Anau.
Address: Lakefront Drive, Te Anau 9640, New Zealand
#2. Kepler Track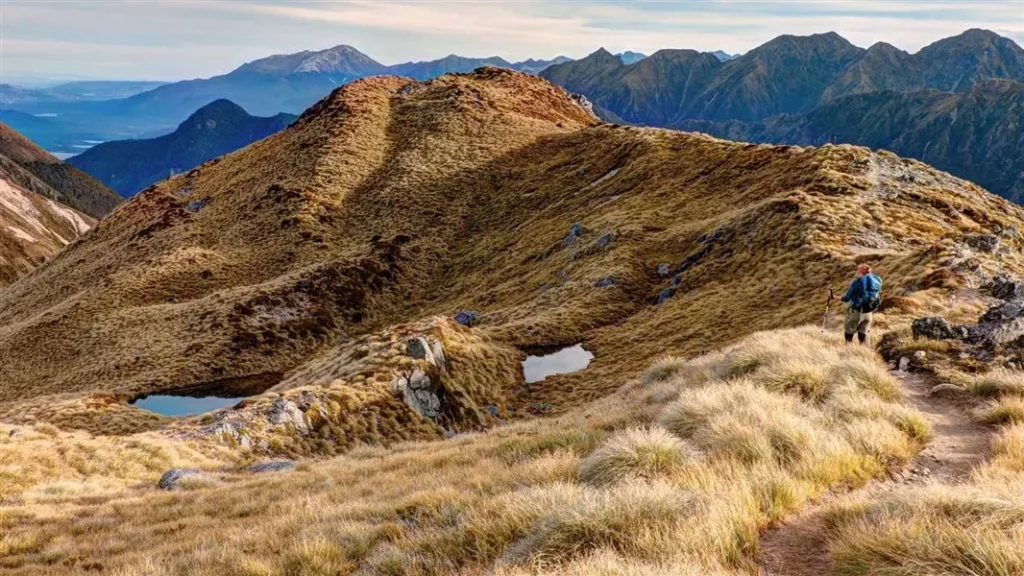 Kepler Track is one of the best places for hiking in Te Anau. It is a 60km circular track that passes through rocky mountain ridges, lakeshores, tall mossy forests, Rivers, wetlands, etc.
Tripping to Kepler track is quite stunning, with lots of amazing sights to see from the top.
It is worth paying for a trip, not too busy, but extra carefulness is needed by adhering to the rules for a smooth and great walk. It takes approximately 4days to complete a trip on the Kapler track.
Trust me. The strenuous hike is fun.
Address: Golf course road Eastern Fiordland, Te Anau, Fiordland National park, New Zealand.
#3. Milford Sound / piopiotahi
Milford sound is a long, narrow, deep inlet between cliffs in the Southwest of New Zealand, situated within the Fiordland National Park, and among the most mesmerizing things to do in Te Anau. 
Home to various aquariums such as seals, whales, dolphins, penguins, etc. It has remained one of the most visited areas in Te Anau and a great tourist attraction welcoming close to one million visitors annually. For quite a fascinating trip, Milford sound should be included in the list of things to do.
Numerous water sports can be done on this sound, such as tramping, canoeing, etc., anchored by so many companies, sometimes one can engage in a night trip.
It is a very important site for waterfalls, rainforests, towering miter peaks, etc. You can view rare black coral life at Milford discovery center and the underwater observatory, which is quite interesting.
Address: 4/77 Manapouri-Te Anau Highway, Te Anau 9600, New Zealand
#4. Te Anau Glowworm Cave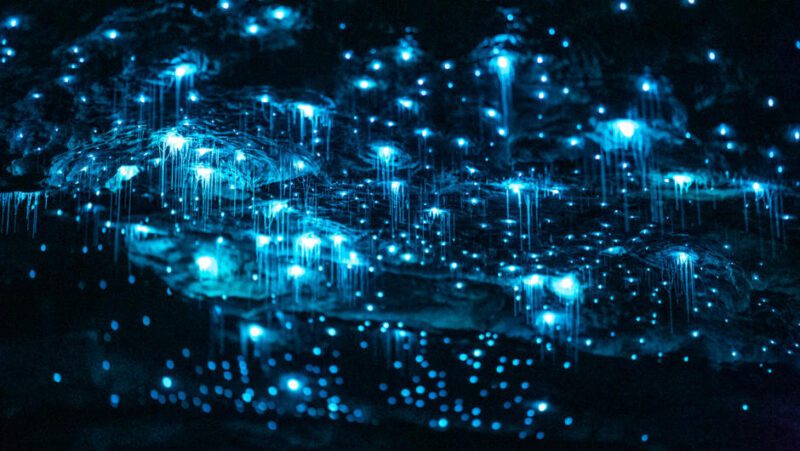 Te Anau's glow-worm cave is an underground cavern teeming with luminous shimmer glowworms. It is a very wonderful sight with amazing whirlpools and waring waterfalls.
This is one of the outstanding places for family outings regardless of age (except infants) with a friendly tour guide. The cave resulted from the river's force on limestone, making it a wonderful sight to behold.
Te Anau glow warms cave is the best underground experience and will be more fun in the group (not more than 14 anyways) and a must for every trip to Te Anau.
Tag your family, friends, and colleagues in this wonder and enjoy the best of adventures. Don't forget to put Te Anau glow-worm cave on your bucket list of things to do in Te Anau at least once in a lifetime. Also, you can visit the Glow Worm Cave if you are asked what to do in Te Anau at night.
Address: 85 Lakefront Drive, Te Anau 9679, New Zealand
#5. Te Anau Bird Sanctuary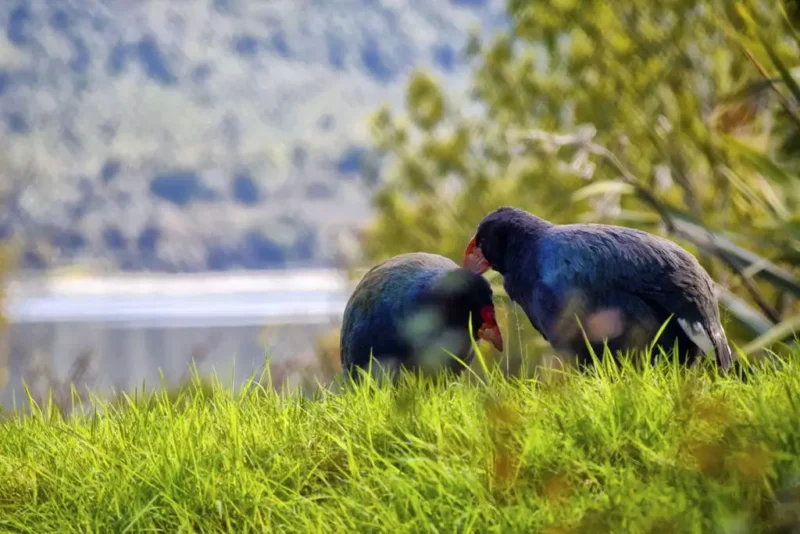 Te Anau bird sanctuary is one of the interesting things about Anau, situated on the shores of Lake Taupo. It is a place to view rare birds that cannot be found anywhere else.
These New Zealand special bird species, include flightless ones such as Takahē, Kākā, Kerenī, wood pigeons, etc. Some other birds that fly freely in the sanctuary include wild Kerekū, Tūi, silvereyes, grey warblers, tomùts, bellbirds, and lots more.
Te Anau bird sanctuary is a very family-friendly and must-see in the city. This is also one of the hidden gems in Te Anau you wouldn't like to miss.
Address: RD 162 Manapouri-Te Anau Highway, Te Anau 9679, New Zealand
Planning a road trip around California? We have got you covered! Here are some of the best things to do in Hayward (California), Fremont (California), Santa Monica (California), and Fun things to do in Southern California When Relocating.
#6. Fiordland Escapes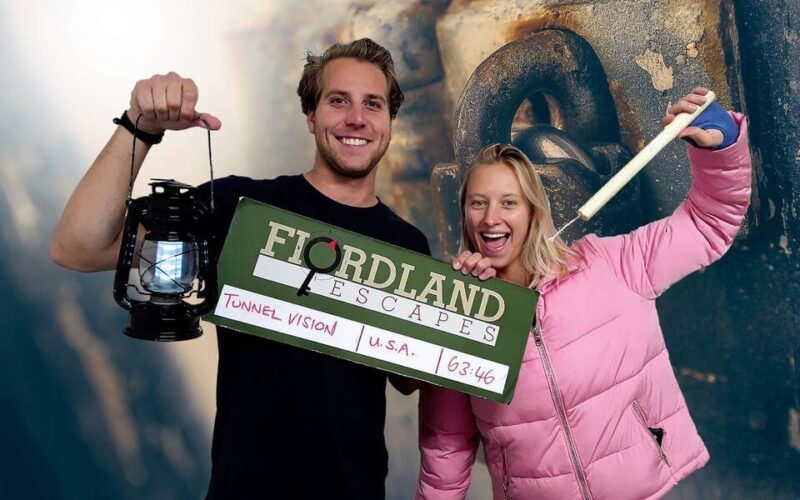 If you're looking for a fun and unique Te Anau experience, you should check out Fiordland Escapes.
Fiordland Escapes is the perfect solution, whether you're planning a birthday party, team-building event, or special occasion. You can also choose any of the available games that involve you solving problems and puzzles.
Wild Moose Chase and Blast from the Past are among the games available. So if you're looking for something new and exciting, Fiordland Escapes is worth checking out!
Address: 66 Park Lane, Te Anau 9600, New Zealand
#7. Packrafting New Zealand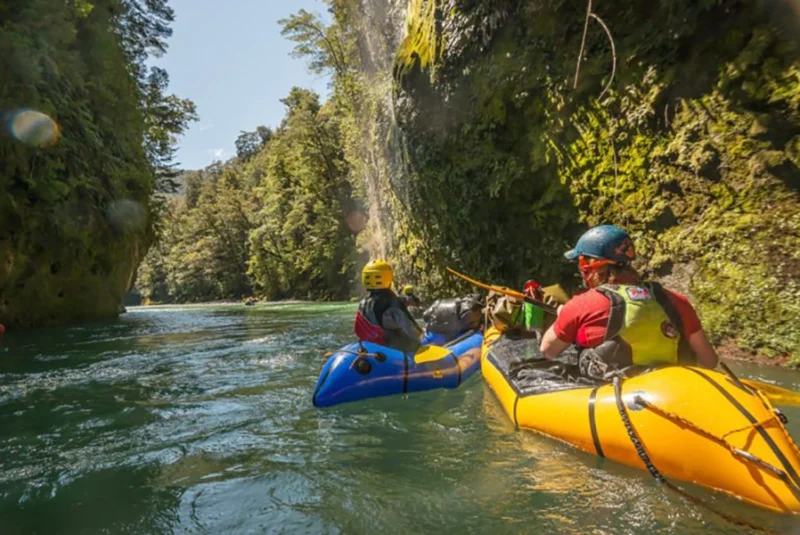 Packrafting is one of the best forms of outdoor adventure in Te Anau. One of the beautiful sights here is the little boats that make possible kayaking, climbing, boat paddling, and hiking.
Packrafting is a very interesting tourist attraction in Queenstown, Te Anau, New Zealand, and one of the things not to miss.
Packrafting is not only a thrilling adventure, but it is also one of the top places to visit in Te Anau for a memorable trip. While on an adventure in packrafting, many wonderful sights, marine fish, and rocky mountains with lots of natural endowment are viewed.
Address: Ramparts Rd, Te Anau 9679, New Zealand.
#8. Fiordland Vintage Machinery Museum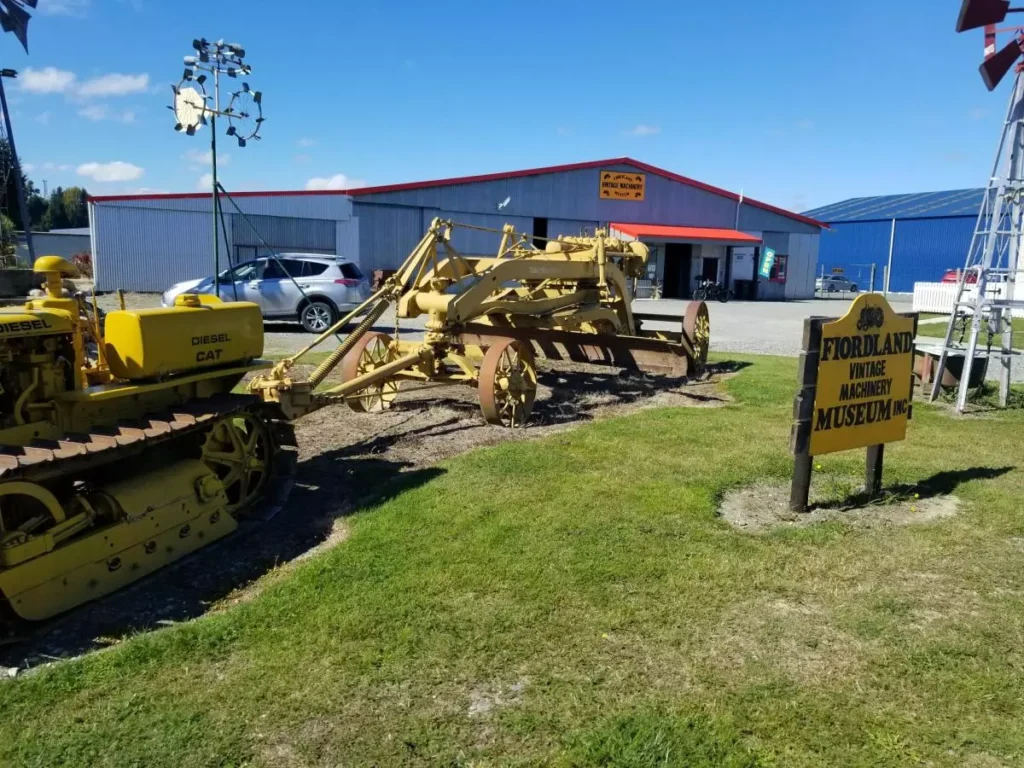 This is a one-of-a-kind museum in Te Anau where early machinery is kept. The Fiordland Vintage Machinery Museum is situated between Queenstown and Milford Sound, Te Anau, New Zealand.
Looking for things to see? I bet this is one of the best. It has several collections of machinery ranging from over 60 working tractors, motorbikes, a blacksmith shop (fully operational), early road graders, the first telephone exchange, early machinery, and other memorabilia.
Any trip to this city without a visit to Fiordland vintage machinery museum is incomplete, which makes it rank on the top list of things to do in Te Anau, New Zealand, this weekend for a memorable vacation.
Address: 132 Sandy Brown Road, Te Anau 9679, New Zealand
#9. Fiordland Massage Clinic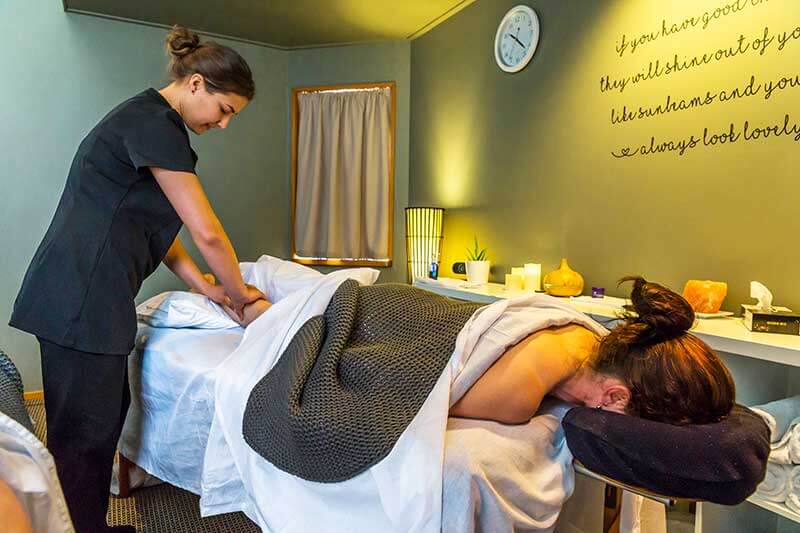 If you are looking for an unforgettable and refreshing experience during your stay in Te Anau, New Zealand, look no further than the Fiordland Massage Clinic!
This facility is a unique opportunity to enjoy traditional and modern massage therapy. The massage clinic offers a range of services from Swedish, Aromatherapy, Reiki and Reflexology massages. Whether looking for deep tissue work or a gentle, relaxing massage, this is the place for you.
The professional staff at the Fiordland Massage Clinic are certified, friendly and knowledgeable. They strive to provide the best possible experience for their clients, creating an atmosphere of relaxation and calm.
Each massage session is customized to meet customers' needs and ensure a safe, enjoyable experience.
The Fiordland Massage Clinic also provides other services such as facials, manicures, pedicures and waxing. If you are looking for an unforgettable pampering experience, this is the perfect place for you!
Address: 188 Milford Road, Te Anau 9600, New Zealand
Are you thinking of travelling to New Jersey for a wonderful vacation? Check out our selection of the best things to do in Montclair (New Jersey), Cherry Hill (New Jersey), Fun Things To Do In Cape May (New Jersey).
#10. Jade Country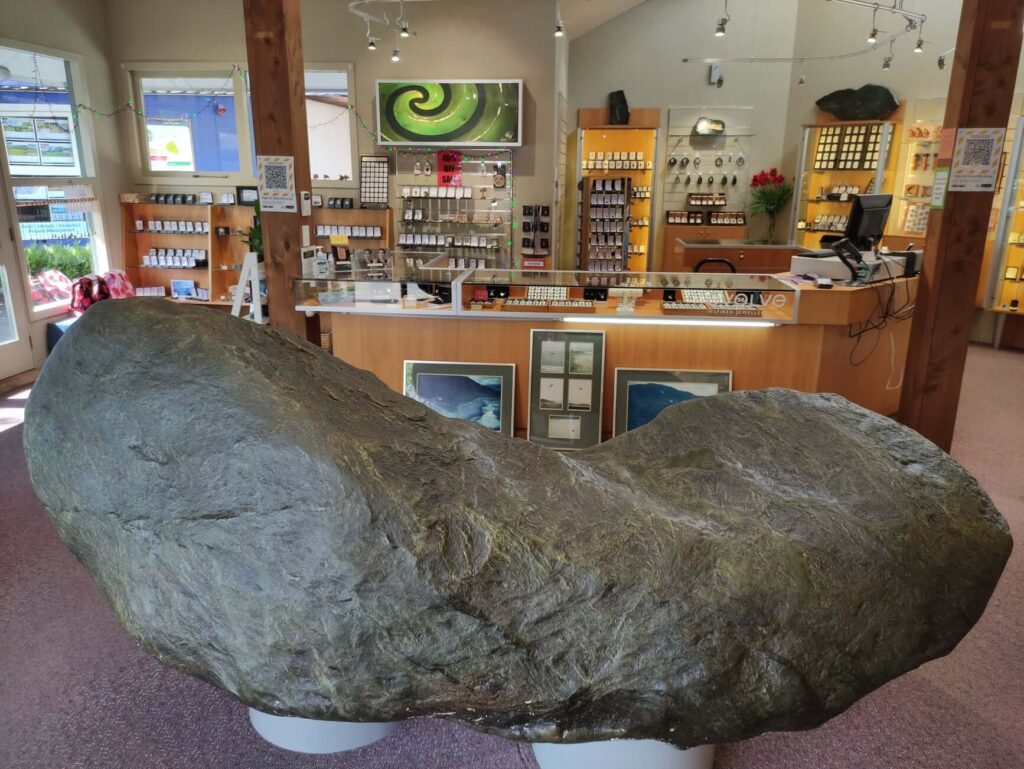 Jade country is a specialty and gift shop. It is a fascinating place to visit on every trip to New Zealand, where you can easily and affordably shop for New Zealand Jade, Paua, Bone, and Sterling Silver Jewelry.
You don't have any reason not to shop in this amazing shop, for it accepts all major credit cards and foreign currencies. It is quite a nice scenery and a very interesting thing to do in Te Anau.
Either visiting for a honeymoon, business trip, vacation (Family, couple), etc. Jade country is the best place for gifts and specialty accessories for your wife, siblings, friends, and otherwise.
Address: 52 Town Centre, Te Anau 9600, New Zealand
#11. Red Cliff Cafe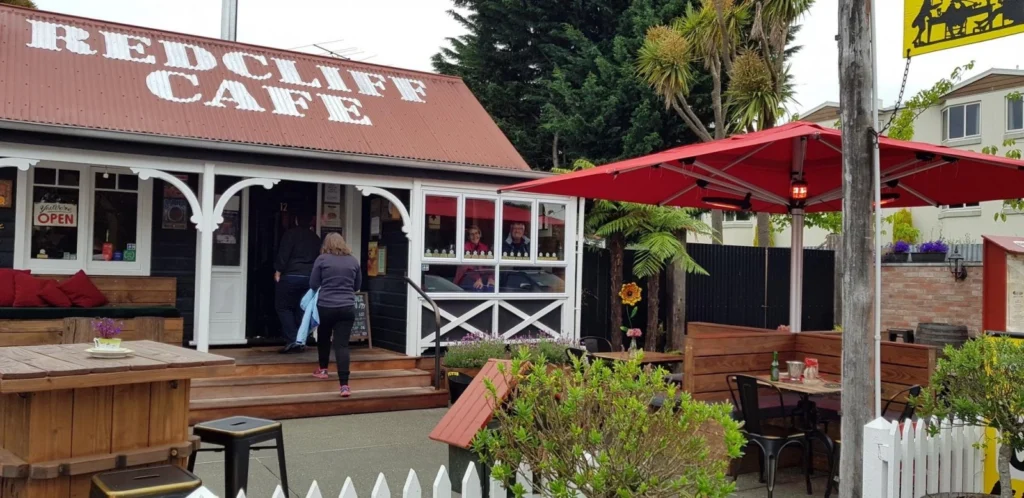 Red cliff cafe is an amazing restaurant and bar where nightlife is enjoyed in the city. It features New Zealand main and local wines, great/delicious foods, lively music, and friendly service. It has been ranked one of the best restaurants in Te Anau for some years now.
If you ever think of the best place to enjoy dinner at affordable and enjoyable meals, Red cliff cafe is at your service. Its cuisine features contemporary meals and New Zealand meals. Visit today, enjoy your meals and hurry on your next trip.
Address: 12 Mokonui St,Te Anau Fiordland, 12 Mokonui Street, Te Anau 9600, New Zealand
#12. Te Anau Yoga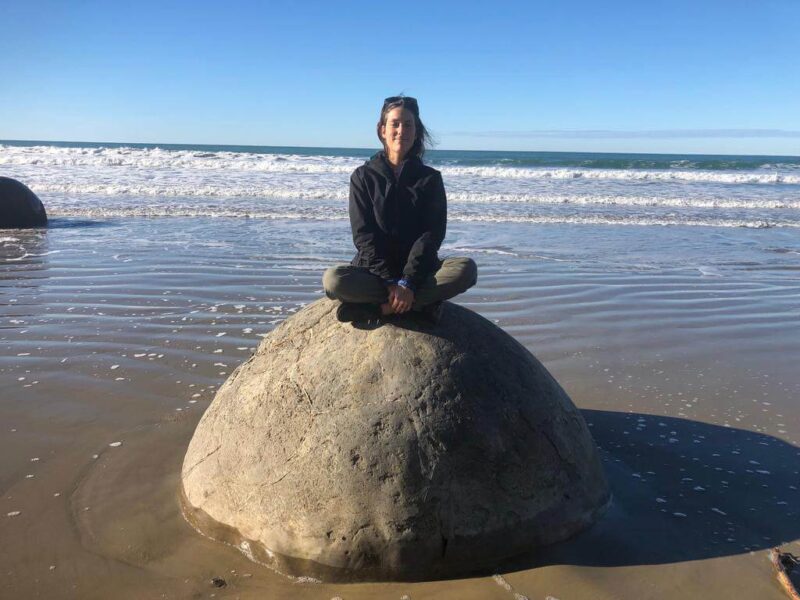 If you're looking for a unique and relaxing experience in Te Anau, why not try Te Anau Yoga? Te Anau Yoga offers various yoga classes for all levels.
The instructors provide helpful guidance and practice for those interested in improving their physical and mental well-being. Whether you are looking for gentle relaxation or energetic flow, Te Anau Yoga has something to suit everyone's needs.
They also offer meditation, mindfulness classes, and workshops on nutrition and anatomy. You can join an individual class or sign up for a full-day retreat. Either way, this is an experience you won't forget!
#13. Trout Observatory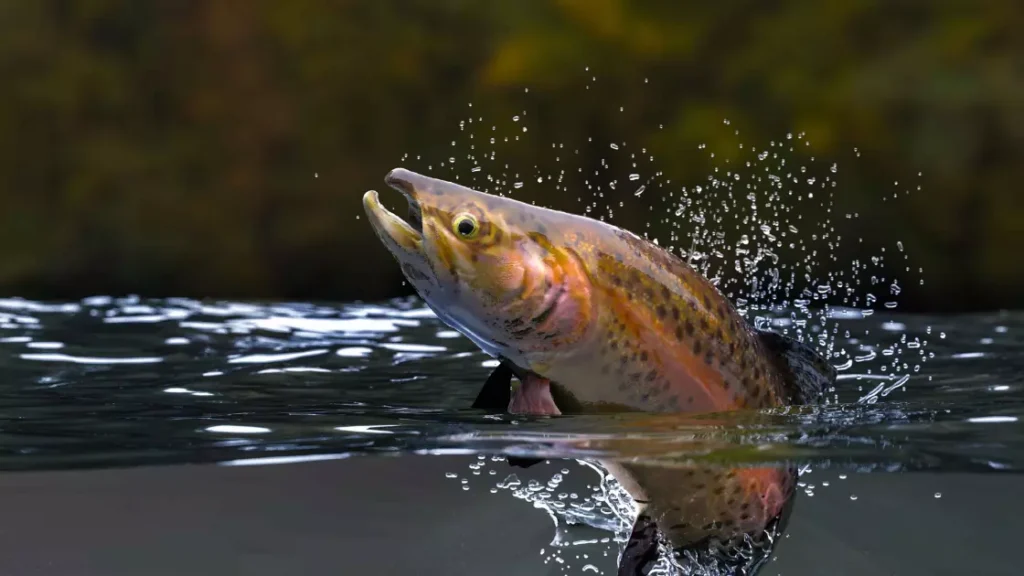 I guess a boring trip is not an option for your vacation; I bring you the trout observatory to lighten your trip with great experiences and memories. Trout observatory is one of the great zoos and aquariums, which has been a great tourist attraction since the early 1970s.
It features several trout species, ranging from brown trout to koura to rainbow trout. This is the best trout observatory I've ever seen, and it's one of the best places to bring kids on a trip.
This observatory is home to numerous species of trout and other fish native to the area. Here you can learn about the life cycle of these fish and their importance in the region.
You can observe the fish in their natural habitat with various exhibits and get an up-close view of them. You can also learn about their diet, behavior, and spawning patterns.
The observatory also provides educational tours and presentations, so it's an ideal spot for those looking to gain more knowledge about these fascinating creatures. Plus, the kids will love exploring the interactive displays throughout the facility.
Address: 2A Lakefront Drive, Te Anau 9600, New Zealand
#14. The Chasm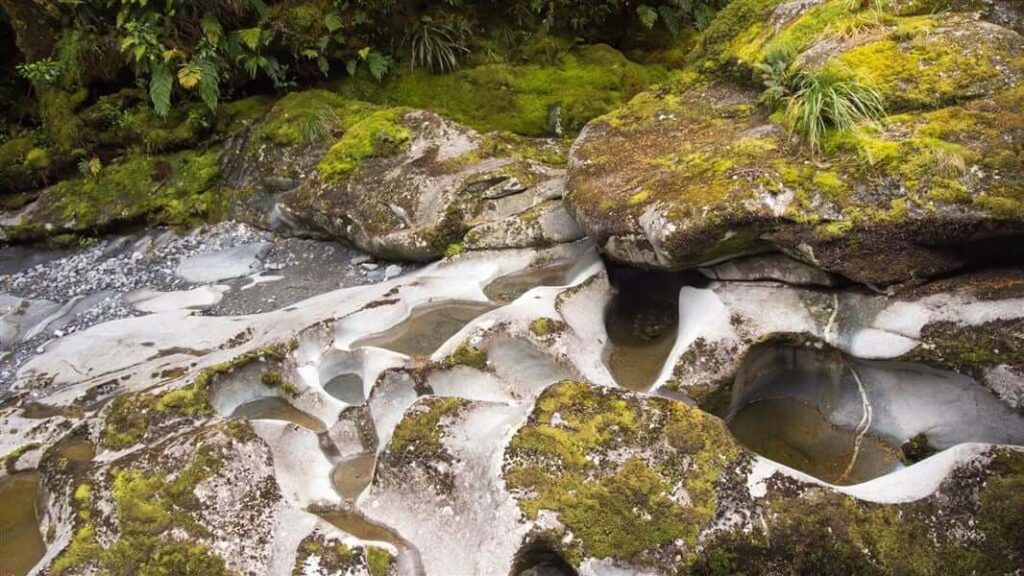 The Chasm is a must-see spot for any visitor to Te Anau. It is a spectacular gorge at the head of Lake Manapouri, renowned for its crystal clear waters and stunning beauty.
The Chasm is an incredible natural wonder formed by the force of the water rushing through a narrow channel between towering rock formations.
This unique feature of Te Anau is a sight that can't be missed and a great place to explore and appreciate nature's beauty.
You can take in the view from the main viewing platform or take a short walk down the easy path that follows the river downstream.
As you get closer to the chasm, you will be able to experience the powerful sound of the water rushing through the narrow gap.
If you feel adventurous, you can swim in the crystal-clear pool below. It's an unforgettable experience and the perfect way to cool off after you explore the area.
Whether you are visiting Te Anau for its breathtaking scenery or just looking for a fun place to spend an afternoon, The Chasm is worth checking out!
It is worth the visit as it offers visitors both tranquil scenery and many opportunities for adventure and entertainment.
Address: State Highway 94, Southland 9679, New Zealand
#15. Lake Manapouri
When visiting the beautiful town of Te Anau on New Zealand's South Island, a trip to Lake Manapouri should not be missed. This stunning lake is the second deepest in New Zealand, and its waters are crystal clear.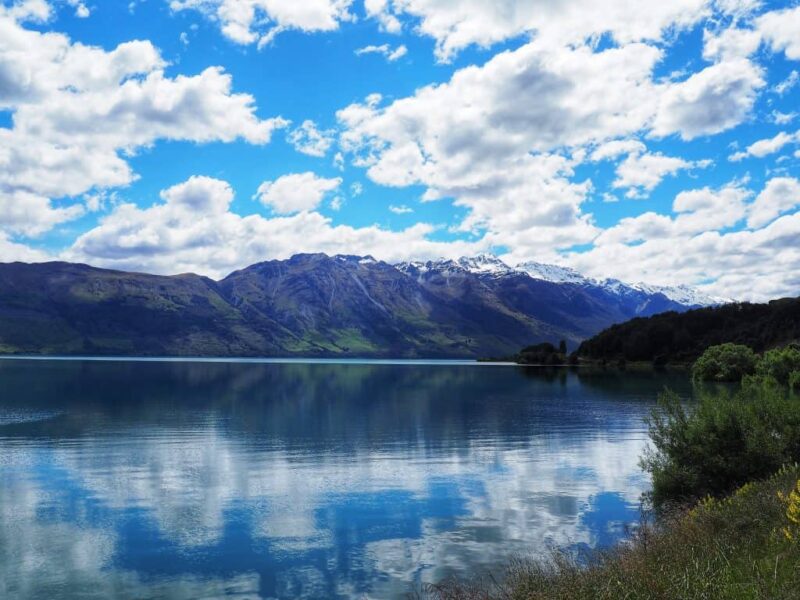 Spend an afternoon exploring the shoreline, or take a boat out onto the lake to get an up-close look at its beauty. Whether you're a fishing, kayaking, or swimming fan, you'll find plenty of opportunities to have fun on Lake Manapouri.
Bring your camera, as the lake offers some of the most breathtaking views in the region! You can hike to the top of Mount Roy for even more fantastic photo ops.
Address: southwestern South Island, New Zealand
Looking for more thrill around Georgia? Here are some of the best things to do in Statesboro (Georgia), Valdosta (Georgia), and Fun things to do in Dahlonega (Georgia).
#16. Cathedral Caves
You won't regret taking a day trip from Te Anau to explore this picturesque place. The next stop on our south island must-see tour is Cathedral Caves.
If you want to learn about the rich history of early New Zealanders, this is the perfect destination.
The Cathedral Caves date back over 12,000 years and provide a fascinating insight into Maori culture and tradition.
To fully experience the caves, bring along a torch to see all the amazing stalactites and stalagmites within them.
Enjoy a picnic lunch before heading home; this outing will surely leave you feeling invigorated! And ready to continue exploring one of the world's great countries.
#17. Doubtful Sound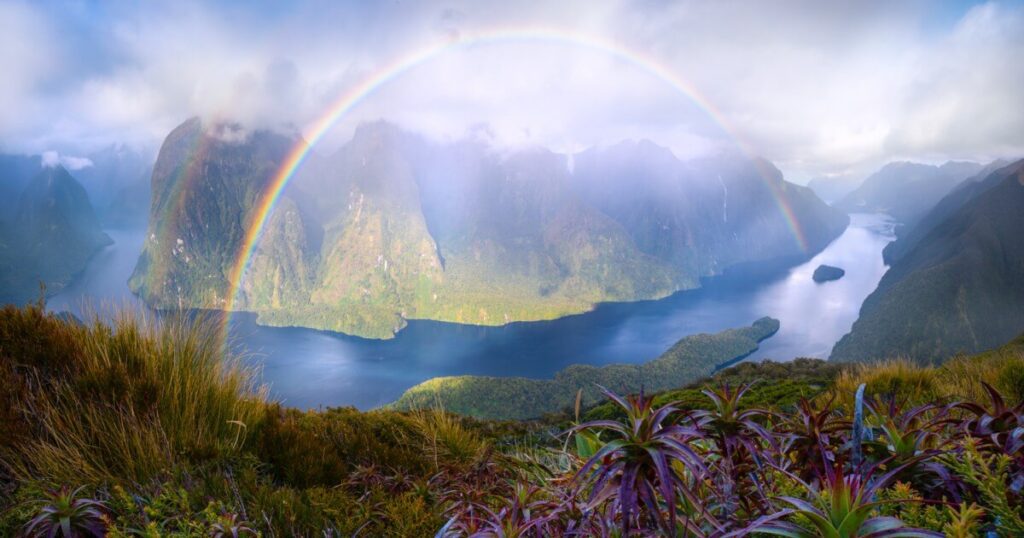 Doubtful Sound is one of the most spectacular places in Te Anau, New Zealand. Situated on the southwest corner of Fiordland National Park, this area is full of lush, ancient forests, majestic waterfalls and awe-inspiring mountains.
Its beauty has earned it the nickname of the sound of silence. The trip to Doubtful Sound is an adventure in itself. After a scenic drive to Deep Cove, visitors will board a boat for a 3-hour cruise through the fiords.
On the way, you can witness the stunning sights of two majestic waterfalls cascading into the sea and experience a unique, untouched wilderness as you journey past cliffs and secluded bays.
Once you reach the end of the fiord, you will find yourself surrounded by a magical landscape with abundant wildlife.
Explore the area on a guided kayaking tour or stroll one of the many walking trails.
You may even get to see some rare, native birds or take in the majestic views of the surrounding mountains from high points.
Whether you're looking for a peaceful retreat or an exciting adventure, Doubtful Sound will provide you with an unforgettable experience.
#18. Dusky Sound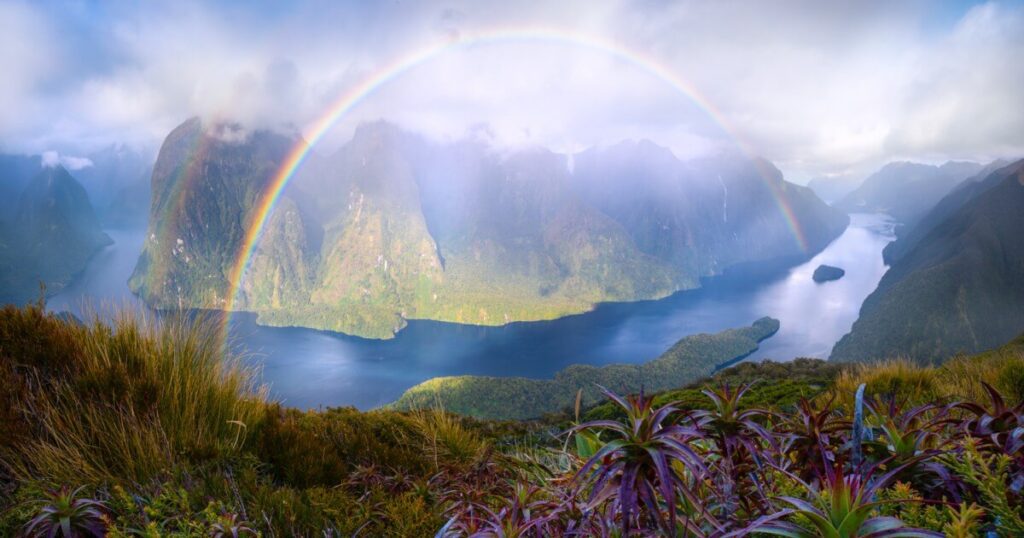 Dusky Sound is a remote fiord in the South Island of New Zealand. It was discovered by Captain Cook in 1770, making it one of the first parts of New Zealand to be explored by Europeans.
It has since become a popular destination for nature lovers, with its stunning scenery and abundant wildlife.
Dusky Sound is home to a wide variety of bird species, including parakeets, albatrosses, and mollymawks.
The fiord's deep blue waters are home to several species of dolphins and whales, including the southern right whale, which can sometimes be seen swimming near the shore.
It is also one of the few places where seals can be spotted frolicking in the surf.
In addition to its breathtaking wildlife, Dusky Sound also offers incredible views of mountains and glaciers from the shores of its many islands.
Visitors can hike along trails that meander through native bush and explore hidden beaches and coves. Kayakers can explore the waters of the fiord and spot some of its marine life.
The area is also great for taking photos and appreciating the region's stunning beauty.
Visiting Dusky Sound is sure to be an unforgettable experience. Whether you're looking for spectacular wildlife encounters or want to explore the untouched wilderness, this remote fiord has something for everyone.
#19. Mount Aspiring National Park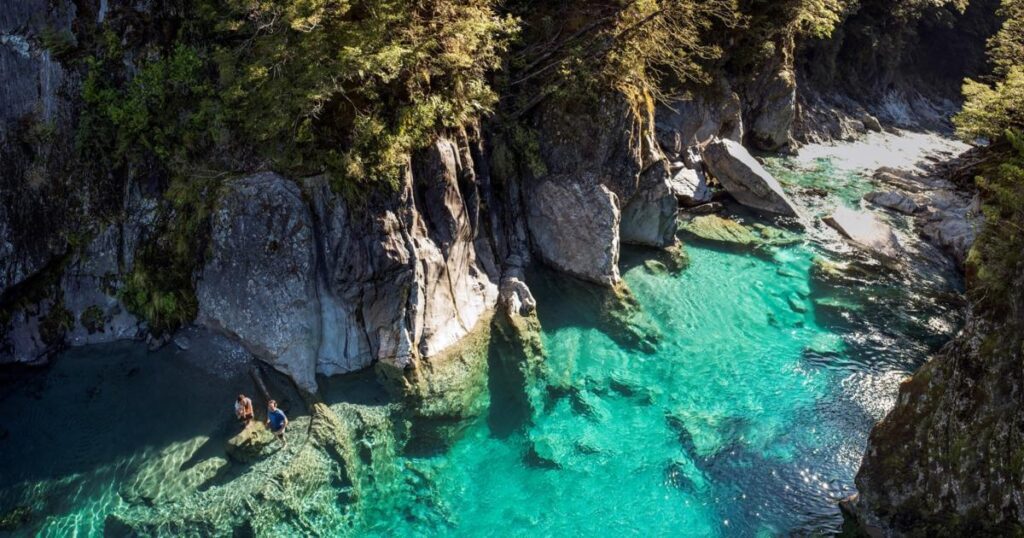 Located on New Zealand's South Island, this 30,000-hectare park is home to some of the country's most spectacular alpine and glacial terrain.
Mount Aspiring National Park offers visitors a unique and unforgettable experience with lush forests, pristine rivers and majestic mountains.
One of the main attractions in the park is the challenging Blue Pools Track. This 8-kilometer trek takes you through the beautiful beech forest and the Makarora River.
At the end of the track, you will come across two brilliantly blue pools that make for an amazing photo opportunity. For those interested in more demanding hikes, there are plenty of options.
The Cascade Saddle is a 9-kilometer alpine hike with spectacular views of the surrounding mountain ranges.
No matter which trail you choose, you'll be treated to stunning landscapes found only in Mount Aspiring National Park.
So, if you're looking for a memorable outdoor experience in Te Anau, add this park to your list!
Address: South Island 9382, New Zealand
#20. Snares Islands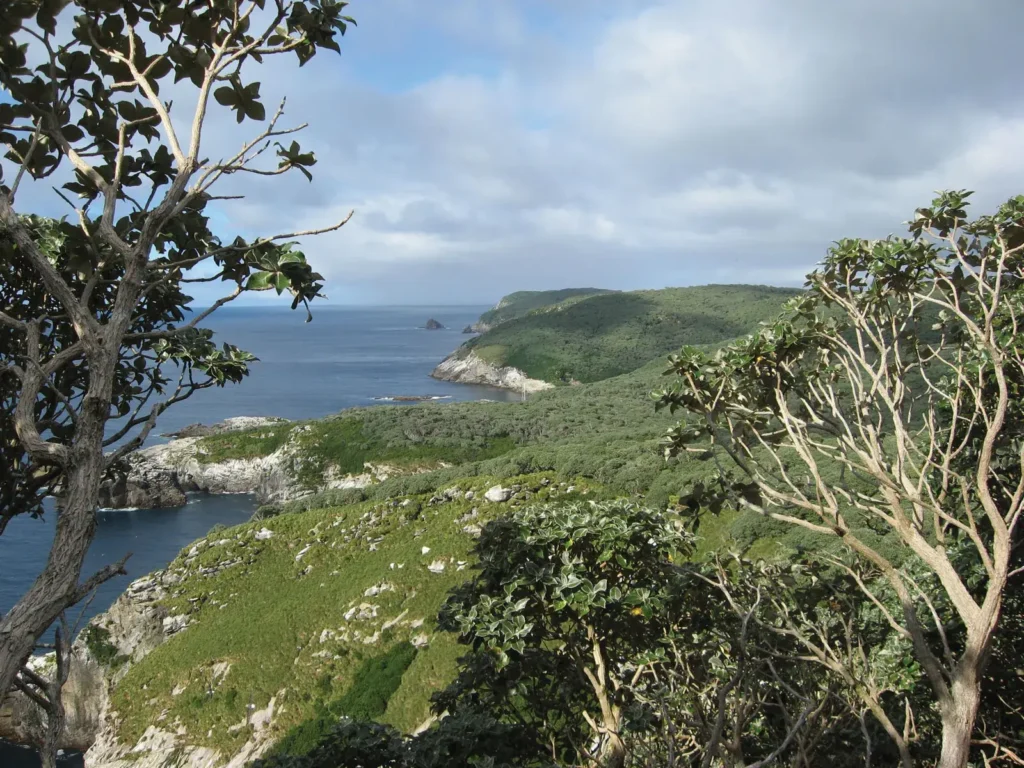 Regarding stunning natural beauty, Te Anau is a must-visit destination. Located on the South Island of New Zealand, Te Anau is home to the Fiordland National Park, the perfect place for outdoor enthusiasts and nature lovers alike.
The Snares Islands should not be overlooked among the many exciting places to visit in Te Anau.
The Snares Islands are a group of small, rocky islands located off the coast of New Zealand's South Island. The islands are home to an incredible array of flora and fauna, including several endangered species.
Birdwatchers will be delighted by the variety of species found on the islands, including tui, bellbirds, kakariki, petrels and shearwaters.
Visitors can take a boat tour to explore the islands, relax, and take in the breathtaking views. So if you're looking for an unforgettable experience while in Te Anau, head out to the Snares Islands and get ready to explore one of New Zealand's most stunning natural wonders!
#21. Otago Museum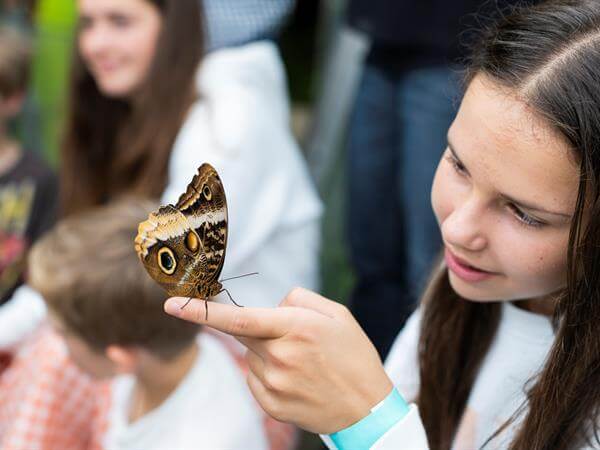 Next on our list is Otago Museum. If you've ever wanted to learn about ancient reptiles, mummies, Egyptian burial customs, or other cool stuff, visit Otago Museum in Te Anau!
If you're looking for a fun and educational experience in Te Anau, New Zealand, look no further than Otago Museum. This museum offers a wide range of displays and interactive exhibits that will keep the entire family entertained.
The museum also has plenty of interactive activities for kids, such as the Reptile Room, where they can learn about different reptiles and their habitats and even touch some of them. There are also other interactive activities like Virtual Reality experiences and a research library where visitors can do research or ask questions.
For those interested in learning more about Te Anau and its surrounding areas, the museum has an extensive collection of photographs and documents that tell the story of Te Anau's history. Visitors can also take a walk-through of the museum's interactive timeline exhibit.
The museum also hosts several events throughout the year, such as lectures and workshops. The cafe located inside the museum also serves delicious food and drinks!
So if you're looking for a fun and educational experience in Te Anau, stop by Otago Museum!
Address: 419 Great King Street North, Dunedin North, Dunedin 9016, New Zealand
#22. Kingsgate Hotel Te Anau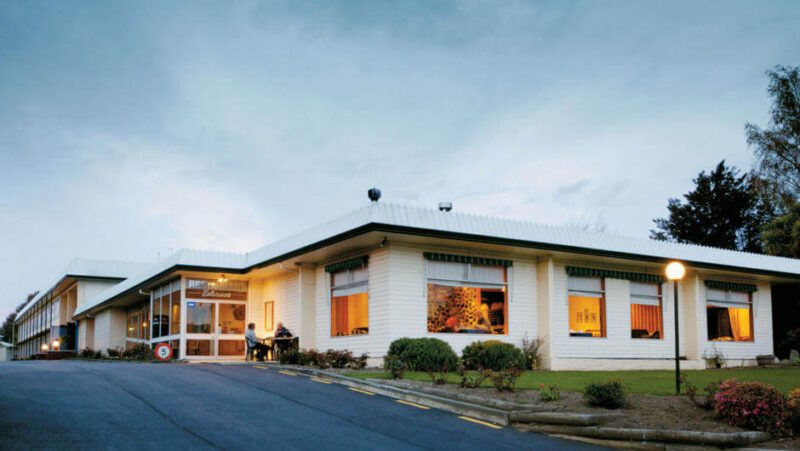 Located in the Fiordland National Park, the Kingsgate Hotel Te Anau offers guests stunning views of Lake Te Anau and the Murchison Mountains.
This luxurious hotel provides a peaceful and relaxing atmosphere, perfect for those looking to escape the hustle and bustle of everyday life. Guests can take advantage of their outdoor pool, hot tubs, spa services, onsite restaurant, bar, and lounge.
Kingsgate Hotel Te Anau can accommodate any budget, with various rooms and suites available. Whether you're looking for a romantic getaway or a family vacation, this hotel will make your stay one to remember!
Address: 20 Lakefront Drive, Te Anau 9600, New Zealand
What is Te Anau known for?
Te Anau is a small town located on the South Island of New Zealand, known for its stunning natural beauty and amazing outdoor activities. It is the gateway to Fiordland National Park, one of the most beautiful regions in New Zealand, home to towering mountains, shimmering lakes, lush forests and some of the best hiking trails in the world.
Te Anau is also renowned for its world-class trout fishing, which can be done from either shore or by taking a boat out onto Lake Te Anau. The nearby Kepler Track, Milford Sound and Mt Aspiring National Park also draw visitors for their incredible walking opportunities.
For those looking for a more relaxing activity, plenty of options are available too. Visit the picturesque Manapouri Lake, cruise around the lake, explore Glowworm Grotto or soak up some history at the Te Anau Museum.
No matter what type of experience you're after, Te Anau has something to offer everyone. From outdoor adventure to cultural and historical experiences, this small town is one of New Zealand's hidden gems!
Is it worth visiting Te Anau?
Yes! It's worth visiting Te Anai. If you're looking for the perfect destination to explore the beauty of New Zealand, Te Anau should be on your list! Te Anau is a picturesque town on the South Island between stunning lakes and mountains.
It is the gateway to Fiordland National Park, home to some of the most beautiful scenery in the country. Whether you are an outdoor enthusiast or a culture lover, there is something for everyone to enjoy in Te Anau.
Plan Your Vacation To Te Anau (New Zealand)
Te Anau is a small city with great experiences to keep memories alive. It is known as a gateway to Fiordland, with so many hidden treasures to uncover. Internationally, the city is widely known as the "eighth wonder of the world," making it a great vacation destination.
For those who love to be outdoors, you can rent kayaks, canoes, and stand-up paddleboards from the nearby town of Te Anau. Spend some time exploring the breathtaking views of Lake Te Anau.
With its turquoise waters, tranquil surroundings and picturesque mountain views, kayaking through Lake Te Anau will be an unforgettable adventure. You can even take a guided tour around the lake with one of the local operators, who will tell you about the area's history and culture.
For those who prefer being on land, numerous hiking trails throughout the region offer beautiful views of lakes, forests and alpine scenery.
Take your pick between short walks suitable for all ages or longer hikes that involve some climbing over uneven terrain. No matter what activity you choose, spending time outdoors in Te Anau will be one of your most cherished memories!
With these top 10 mesmerizing things to do in Te Anau, a great and memory-filled vacation is attained.
You may also like the things to do in…
Was this article helpful?
Please share with us in the comment section below.
 Bon Voyage!!
Disclaimer: Vasttourist always strives for content accuracy. Since the time of publishing, travel-related information regarding pricing, schedules, and hours may have changed. Please see individual websites embedded in this post for the most current trip-planning information.

Unless otherwise stated, Vasttourist does not claim ownership of any images used on our blog site. The respectful owners of all visual content have copyright protection. We try to include links to the sources. If any images are your property and you do not want them to appear on our blog, don't hesitate to contact us; we will take them down immediately. We support properly crediting the original writer, artist, or photographer.