20 Best & Fun Things to do in Garden City KS (Kansas)
Are you searching for the best and most fun things to do in Garden City, Kansas? Then you are on the right page. This charming small city in the southwest Kansas region is filled with many amazing things you will love to see and do.
Garden City's way of life revolves around ranching and extensive meat production. This city hosts several celebrations to honor its achievements in these fields. Festivals include Beef Empire Days, summer festivals, and many others.
A local visitor is credited with coming up with the idea for the city's name after admiring a particular neighborhood garden and suggesting the name Garden City.
Everyone can find something to enjoy in Garden City, Kansas, whether you're here for a vacation, seeking an adventurous trip, or going on a family-friendly excursion. There are so many things to do in Garden City, KS, that you might wish to extend your trip by one or two days!
We've compiled a list of the best, the brightest, and the most mouth-watering things to do in Garden City, Kansas, to help you plan your next trip.
What are the Best Things to do in Garden City KS (Kansas)
#1. Lee Richardson Zoo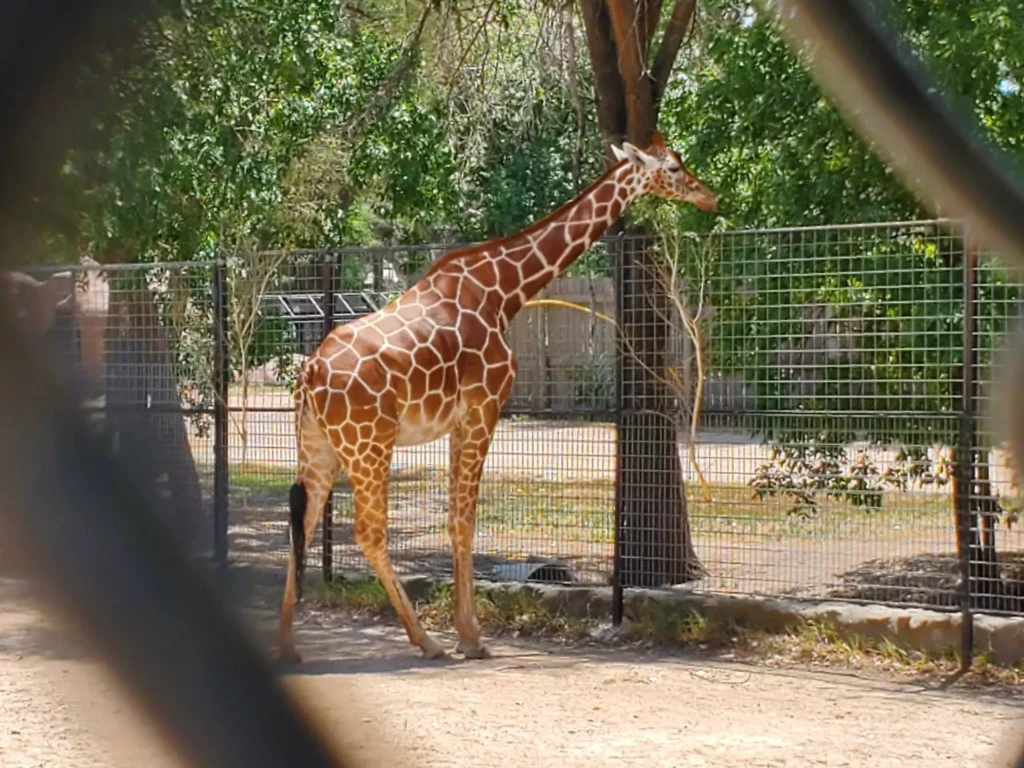 Lee Richardson Zoo is one of the finest attractions in Garden City, Kansas. The Lee Richardson Zoo, about 50-acre is the largest in Western Kansas and is located in Finnup Park, along East Finnup Drive.
The zoo was established in the 1920s and was named after Lee Richardson, former police, who introduced a pair of skunks as the first exhibit. Since its opening, it has grown into a destination with more than 110 species from around the globe that the AZA accredits.
Everyone can visit the zoo for free and observe domestic and wild animals, including giraffes, lions, African bush elephants, jaguars, Amur leopards, snow leopards, sloth bears, birds, and many others.
The Zoo Train offers guided tours of the grounds, and the Finnup Center for Conservation Education offers interactive learning opportunities. The LeeRichardson Zoo also hosts themed events all year round, like the Spring Banquet and Halloween.
Address: 312 E Finnup Dr, Garden City, KS 67846, United States
#2. Parrot Cove Water Park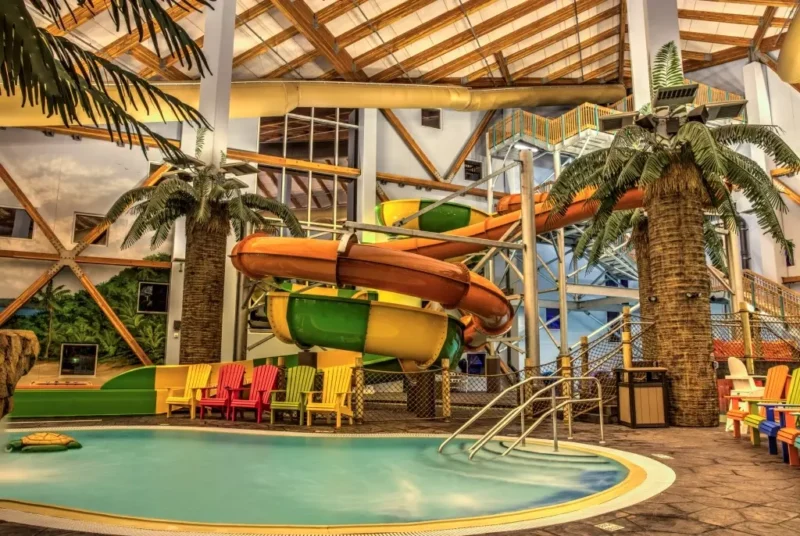 Parrot Cove Water Park is one of the best places to visit in Garden city, KS. It is an indoor relaxing spot on the east side of Garden City, Kansas. It is one of the top water parks in the city.
You can experience the best water-based activities at the indoor attraction's top-notch amenities. This water park along Stone Creek Drive will surely keep you entertained, no matter how experienced or inexperienced you are as a swimmer.
It has a sizable lazy river, many body and tube slides, a playground for young children with no depth restrictions, a tiny explorer's reef, and a climbing wall. You can check out the four-story slides like Screaming Tsunami and Riptide Rush for amusement or something cooler like floating on Key Lime Creek.
Also, you shouldn't miss out on the Everglade Lagoon, the place to test your balance on the lily pads of the lagoon if you want to undertake a fun challenge with your buddies.
Parrot Cove Water Park also has an arcade area, fitness center, and a restaurant where you get some pizza, corn dogs, beer, nachos, and sugary desserts for guests who prefer not to get wet.
Enjoy a relaxing Saturday evening at the Parrot Cove Indoor Water Park, open from 9 p.m. to midnight.
Address: 990 Stone Creek Dr, Garden City, KS 67846, United States
#3. Garden City Arts (GCA)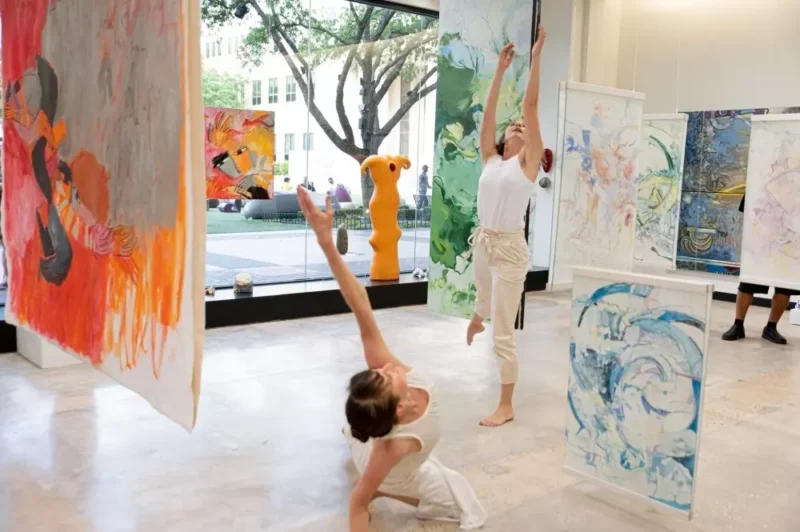 The Garden City Arts (GCA), situated in Southwest Kansas, has a blooming arts scene that has attracted this city for more than 30 years. The Garden City Arts (GCA) has a gift shop where lovely artworks and unique items created by skilled artists worldwide are kept.
The center, in the center of the city on Main Street, has promoted locals' cultural pursuits over the years. It has a variety of workshops in everything from watercolor painting to printmaking, and every month they offer free access to stunning items in its collection.
The calendar of events is likewise jam-packed, with Art in the Park, which takes place in Stevens Park on the fourth Saturday of June and combines art, music, and food, standing out. The SWKS Juried Exhibit is held during the entire month of August and should not be missed.
Address: 318 N Main St, Garden City, KS 67846, United States
#4. Baron's Steakhouse and Bar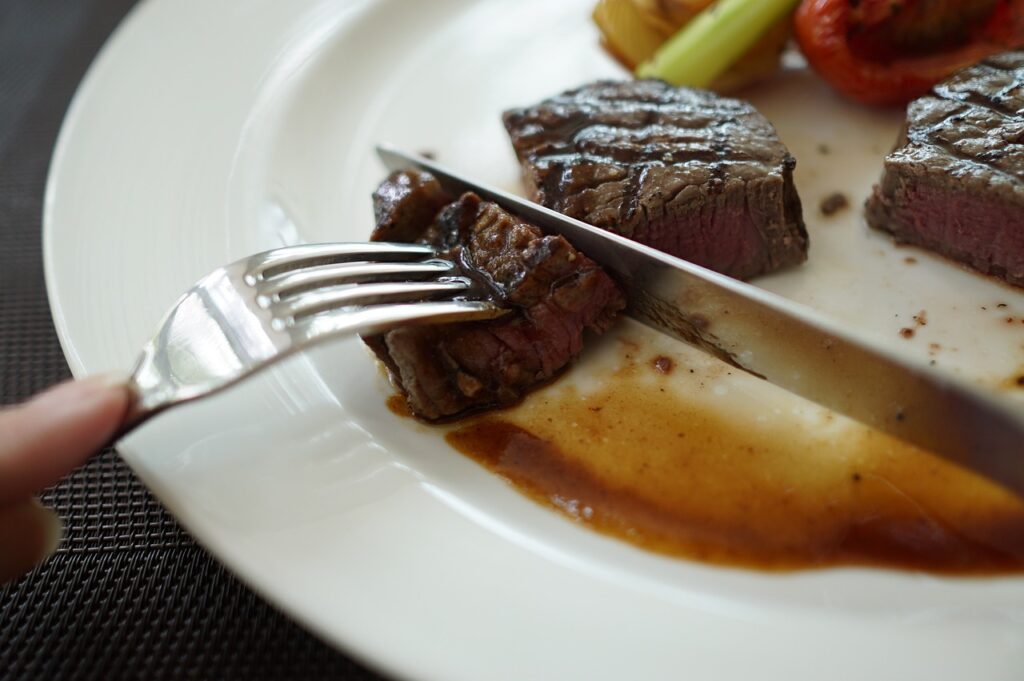 A sumptuous meal at Baron's Steakhouse and Bar will make your trip to Garden City more memorable.
Everyone in Garden City should visit The Baron's Steakhouse and Bar, which is situated along East Kansas Avenue and is a great place to eat.
Enjoy a delicious dinner with a blended sauce at Baron's Steakhouse and Bar. The menu changes based on the time of day at the restaurant. But be sure to have a delicious steak for breakfast, lunch, and dinner.
Many meal substitutes include appetizers, sides, and entrees made with fish, chicken, and shrimp. Guests can choose from a large selection of domestic and draft beers at the bar.
Baron's Steakhouse and Bar caters to and welcomes everyone, whether you're dining alone or with family and friends.
Visit the Mercer Gallery, which offers interested people the chance to explore lovely art galleries, to see wonderful works of art.
Address: 1911 E Kansas Ave, Garden City, KS 67846, United States
#5. Mercer Gallery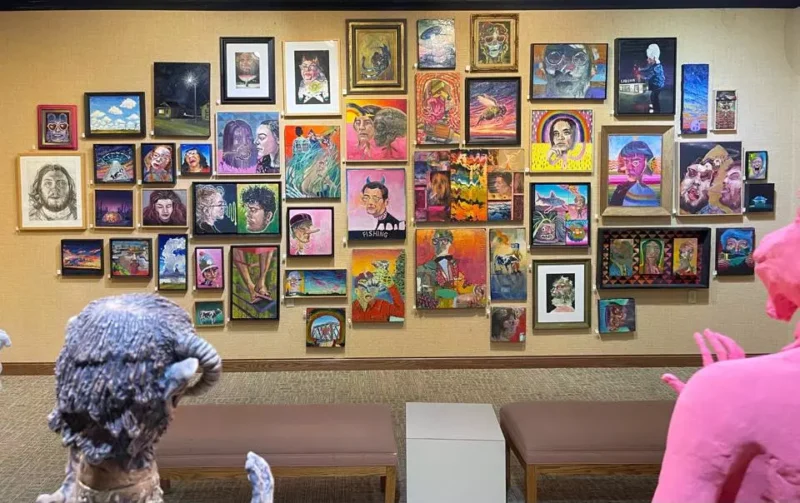 Mercer Gallery is a nice place to go if you are looking for what to do in Garden City, KS. It offers interested people the chance to explore lovely art galleries and see wonderful works of art.
The Mercer Gallery, established in 1989 to honor Clyde Mercer, has staged approximately 300 exhibitions per year.
The gallery is close to the campus of Garden City Community College. It displays various exquisite works created by local Kansas residents, college students, and artists worldwide.
The renowned art gallery was founded in 1989 to honor Clyde Mercer, and since then, it has held 8 to 10 exhibitions each year, featuring about 300 spectacular exhibits.
The center also showcases a variety of artistic mediums, including 2D and 3D sculptures, drawings, and paintings.
Address: 801 Campus Drive in Garden City, Kansas
Planning a road trip around Kansas? We have got you covered! Here are some of the best things to do in Lawrence (Kansas), Dodge City (Kansas), and Manhattan (Kansas).
#6. The Finney County Historical Museum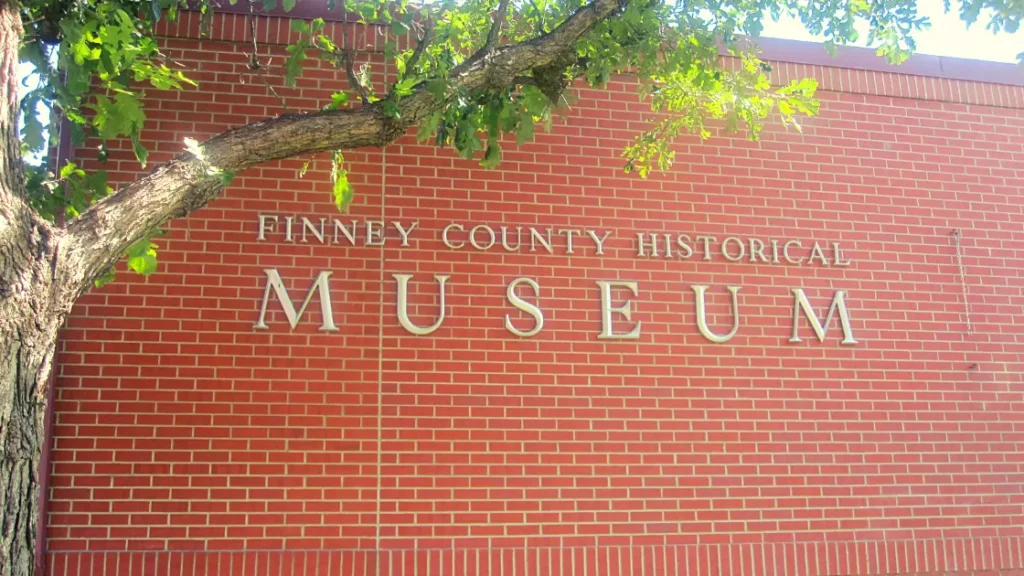 The Finney County Historical Museum features exhibits on southwest Kansas's natural, social, and cultural history. It is housed in a brick building in Finnup Park.
You'll learn a lot of fascinating facts about the early 20th-century economic engine of the Garden City Sugar Company, the cattle business in the region, and the 1880s settlement boom.
The Finney County Historical Museum has biographies of many fascinating people, including Charles "Buffalo" Jones, a frontiersman and co-founder of Garden City.
Also, there is a noteworthy one-room schoolhouse on the museum grounds, structures from 1884, and the Luticia Fulton House and William D.
Address: 403 S 4th St, Garden City, KS 67846, United States
#7. Garden City Flea Market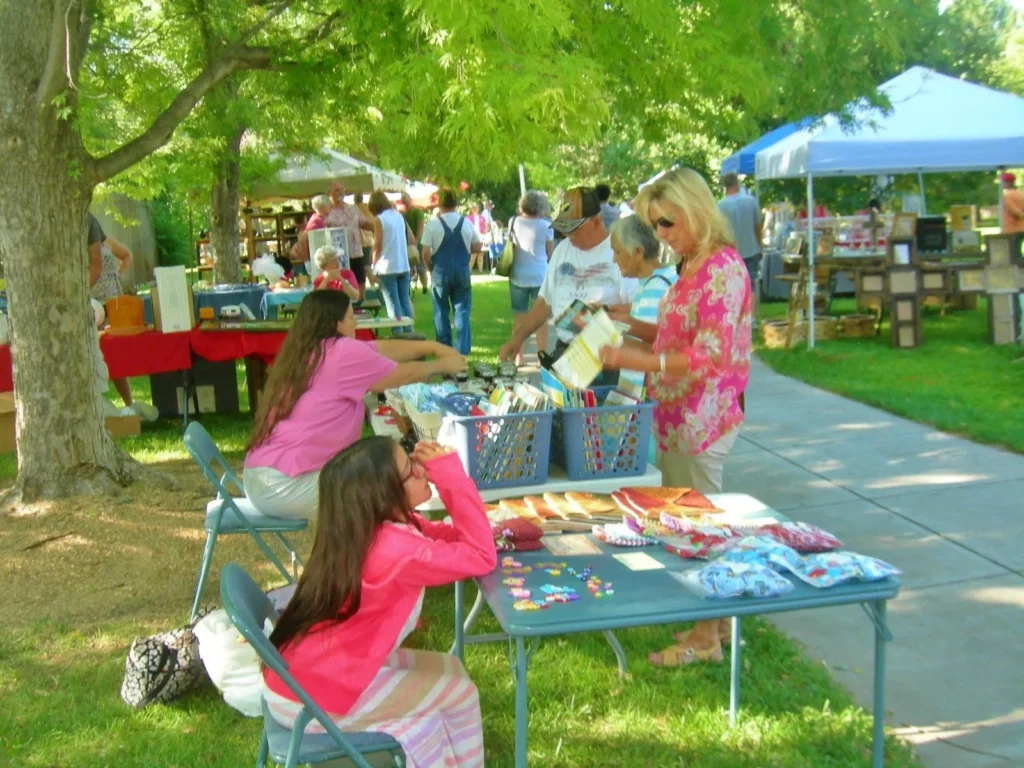 Check out the Garden City Flea Market if you want to buy fresh food on your visit to Garden City, Kansas. The market was opened in 2010, and since then, it has grown to become one of the most popular destinations in the city, drawing over 4,000 visitors a year.
The Garden City Flea Market is open to the public and has exceptional deals. About 60 local and out-of-town exhibitors sell exquisite antiques, arts and crafts, and cuisine like pie and candies at this Market.
The markets also give interested parties access to the convenience of the shuttle service, which transports visitors throughout the market grounds.
#8. The Central Cup Coffee House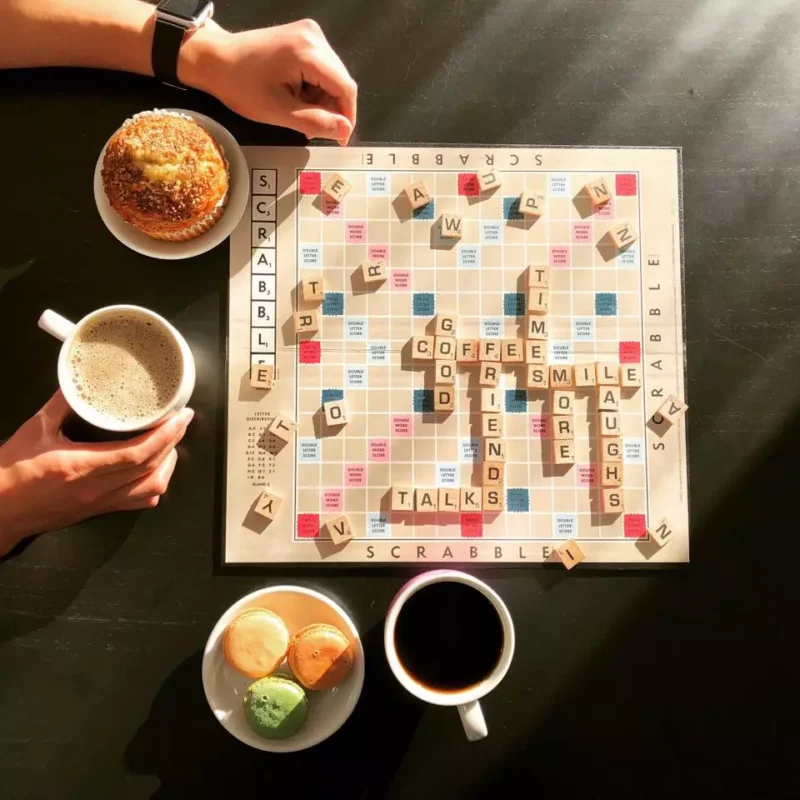 The Central Cup Coffee House can be the ideal spot to meet up with friends, hang out, or perhaps simply a quiet place to work. It's a great idea to spend some time in this charming building on North 8th Street.
The coffee shop offers a wide variety of coffee, espresso, frappes, and keto blends, which are made with an espresso base and heavy cream. You can check out their tea or tea lattes or even smoothies if you're looking for decaffeinated options if you want something milder.
Although Central Cup Coffee House focuses on coffee, you can also get some pastries to go with your great brew.
Address: 517 N 8th St, Garden City, KS 67846, United States
Travelling around North Carolina? Take a look at some of the best things to do in Hickory (North Carolina), Fayetteville (North Carolina), High Point (North Carolina), and Greenville NC (North Carolina).
#9. Sandsage Bison Range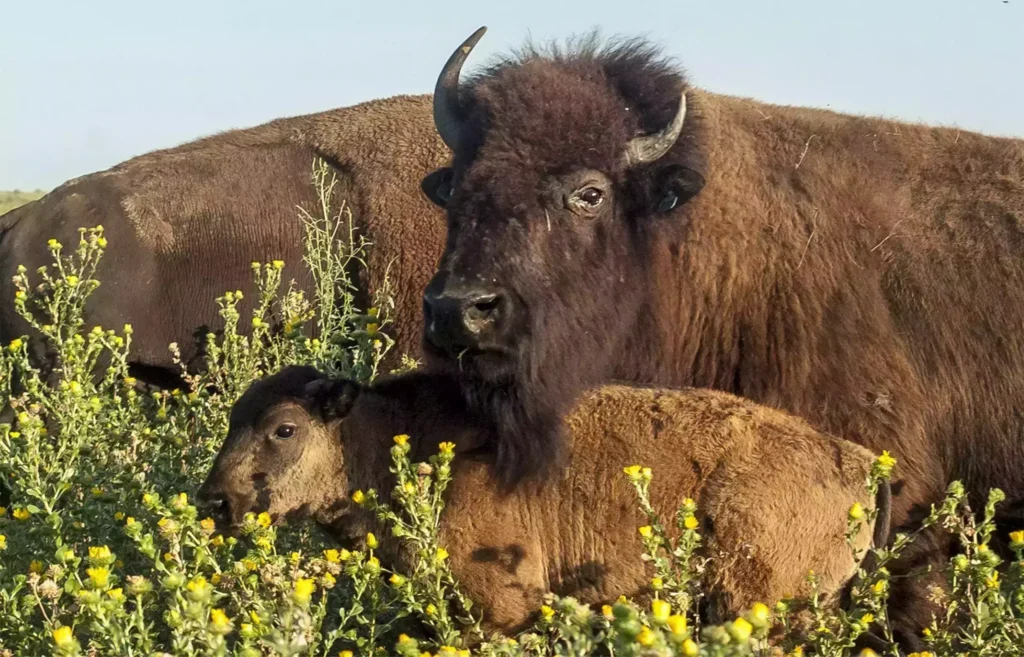 Garden City combines the convenience of the city with the exotic sense of the wild, making it a wonderful destination when exploring the outdoors.
The Sandsage Bison Range is one of the country's few surviving natural sandsage plains and is located south of Garden City along Highway 83.
The Sandsage Bison Range was established in 1916. The Sandsage Bison Range, about 3,760 acres of land, provides adequate room for other creatures like rabbits, mule deer, snakes, and bison.
This is a well-worth destination on your visit to Garden City. It allows you to get close to this famous species and provides several fascinating details about the complex sandsage habitat. Several well-liked wildflower tours throughout June offer fantastic opportunities to snap amazing photos.
Address: 785 S Business, US-83, Garden City, KS 67846, United States
#10. Escape the Clock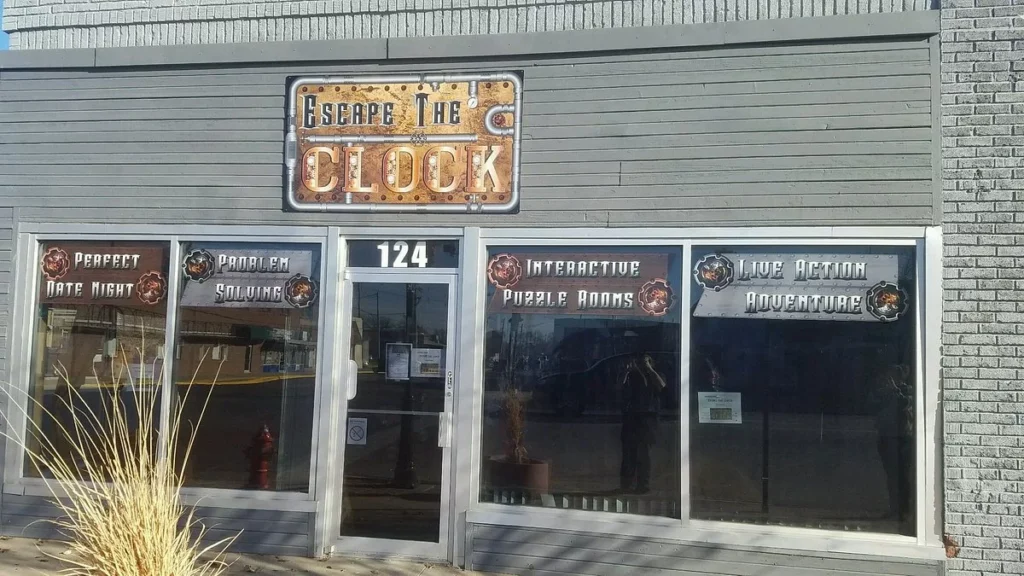 Escape the Clock is one of the best things to do in Garden City, Kansas. It is a team game that is a growingly popular choice for a fun time with friends.
For those who are unfamiliar, Escape the clock comprises five themed rooms. You have one hour to figure out a series of puzzles to exit a specific room.
You can try "The UnDead End," which has you escaping a dead end while fending off zombies, or even "Alice in Wonderland," where you're attempting to exit a fantastical setting.
Escape the Clock is a great site for team-building exercises that will improve how well teams collaborate to solve challenges since escape rooms encourage communication, trust, and planning. To unlock Escape the Clock's escape rooms, use all your cunning and teamwork.
Visit North Main Street with your friends to try out one of the many themed escape rooms that Escape the Clock offers.
Address: 124 N Main St #5458, Garden City, KS 67846, United States
#11. True Crime Exhibit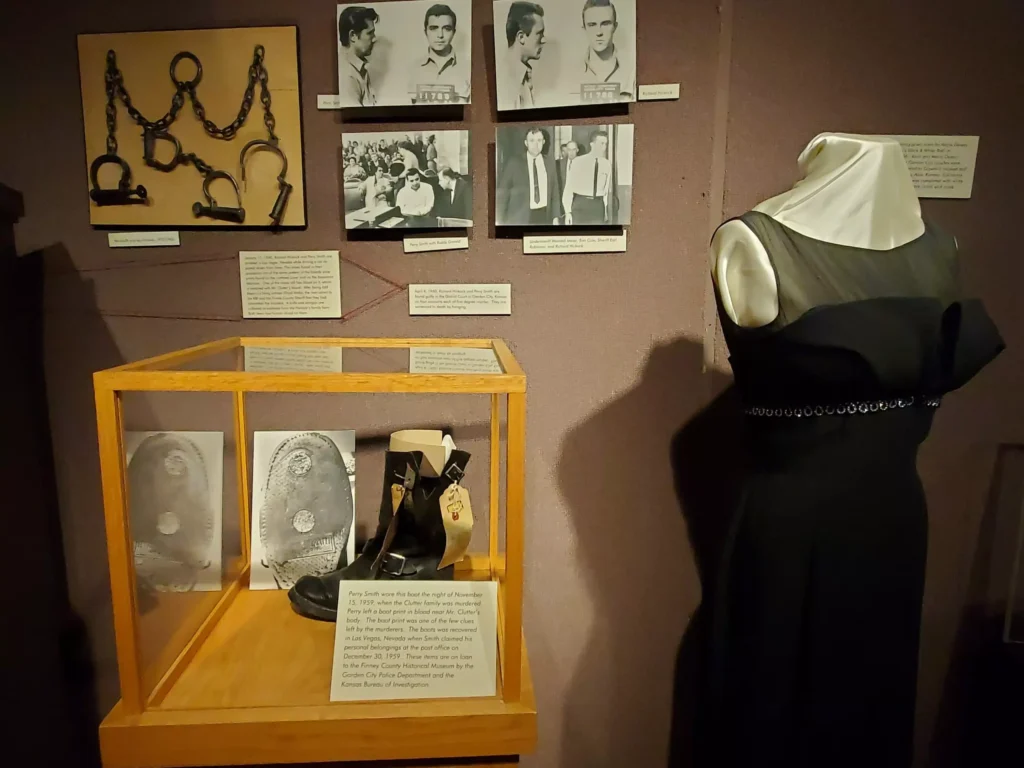 True Crime Exhibit is a location for those who love investigative crime shows and those who are fascinated by crime. You can find the True Crime Exhibit at the Finney County Historical Museum.
This establishment is home to numerous stunning historical items. Historical items from two significant murders in Garden City, one in the 1920s and the other in 1959, can be found in this spectacular 525-square-foot section of the museum.
The center also includes images and historical updates of the judicial robe worn by the renowned judge who presided over the case in early 1959.
The True Crime Exhibit debuted in 2018 with real forensic science fiction as its main attraction, including rifles, the culprits' boots, other weapons, and fingerprints.
#12. Sequoyah Cinema 9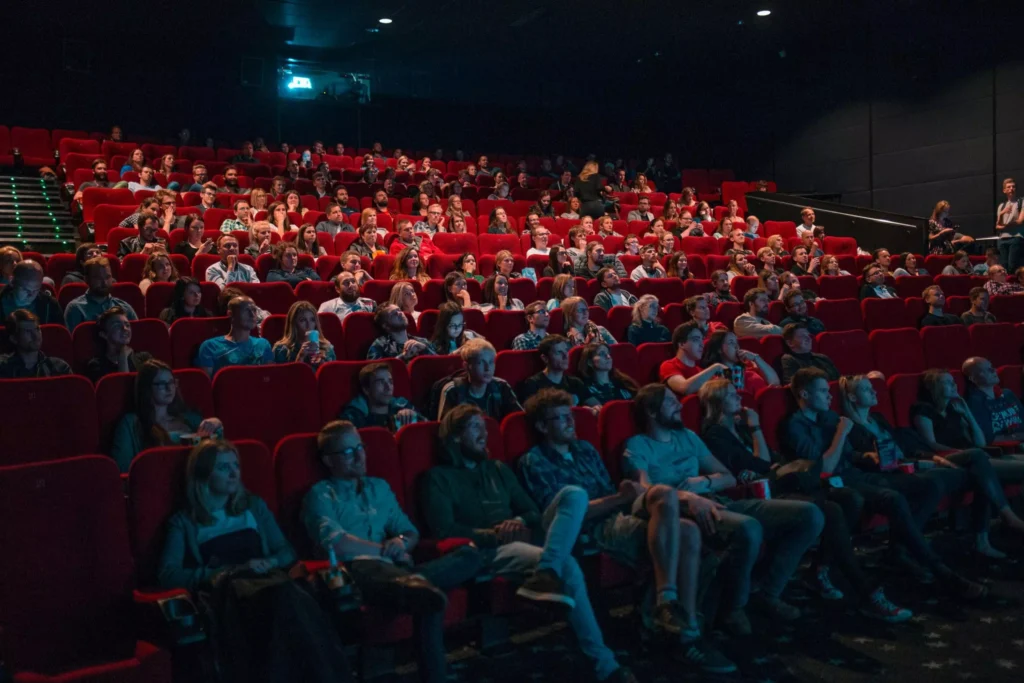 Sequoyah Cinema 9 is the ideal location to catch the newest blockbusters at a large screen view.
The Sequoyah Cinema 9 is managed by the Mitchell Theatres organization. The venue has a fantastic auditorium with plenty of room between rows, high-back rocker seats, and a cozy stadium seating arrangement for spectacular event views.
To accommodate more people, the Cinema was expanded in 2018 by adding many extra huge screens to the existing ones.
The center also provides 7.1 digital sound and 100% digital projection to keep guests delighted at a reasonable $4 per ticket price. You don't want to miss this!
Address: 1118 Fleming St, Garden City, KS 67846, United States
#13. Windsor Hotel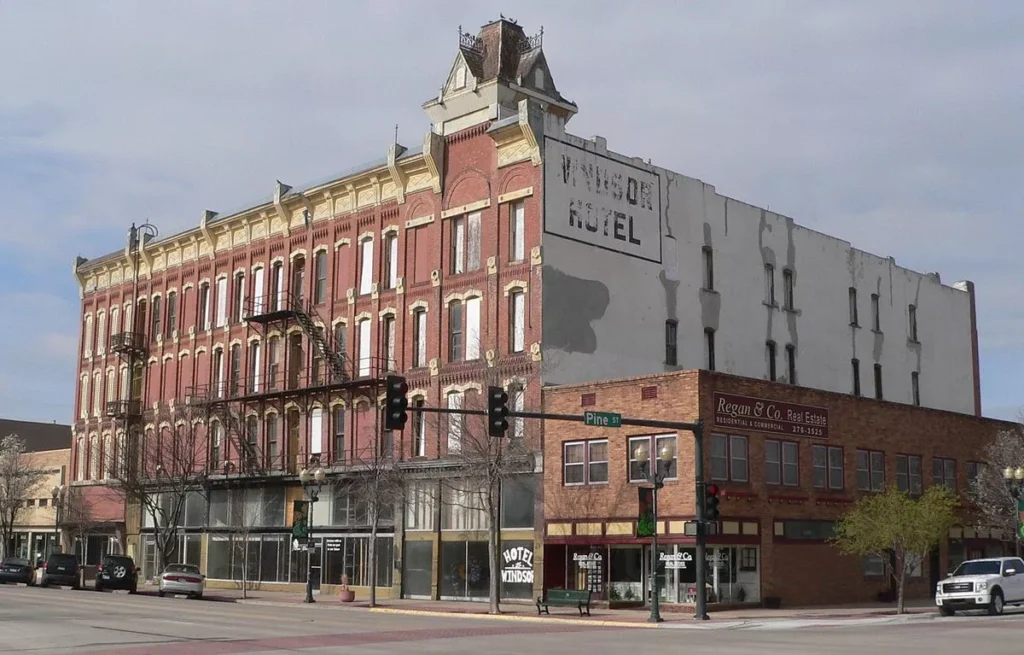 Without this magnificent old hotel structure, formerly known as the Waldorf of the Prairies, Main Street wouldn't be the same. Windsor Hotel is one of Garden City, Kansas's top tourist attractions.
The Windsor Hotel (1887) was a commanding reminder of the heyday of the 1880s when Western Kansas was in high demand. This four-story Neo-Renaissance structure is made of red brick with trim made of local limestone, and it has a huge footprint that measures 120 by 100 feet.
Windsor Hotel is a home away from home for everyone and has several noteworthy qualities, including a lovely setting, roomy accommodations, and spotless restrooms.
The Finney County Preservation Alliance owns the hotel and is listed on the National Register of Historic Places. You can have a wonderful relaxation experience at this hotel during your vacation.
Address: 419 N Main St, Garden City, KS 67846, United States
#14. Hard Rock Lanes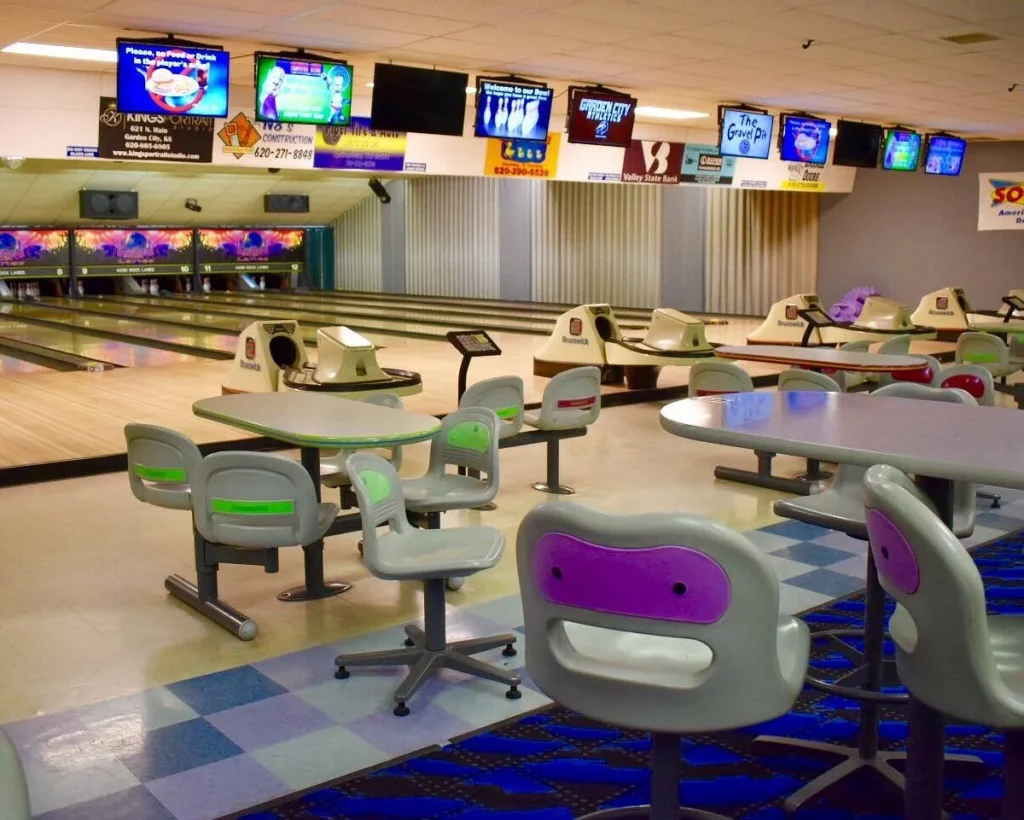 The Hard Rock Lanes is one of the best places to go with family and friends because there are so many fantastic bowling events.
Hard Rock Lanes feature 12 lanes and a cutting-edge scoring system with video replay so you can watch and improve on your strikes.
The Hard Rock Lanes allows visitors to socialize and make friends with other bowlers. The facility also has some distinctive features, like automated bumpers for bowlers for adults and kids below seven.
The Hard Rock Lanes also has a pro store where you can buy everything from high-end brands to cheap equipment, a sizable arcade area, and many more amenities.
Address: 1612 E Laurel St, Garden City, KS 67846, United States
Are you about to embark on a journey to the United States? Why not check out some of the best things to do in Folly Beach (South Carolina), Killington (Vermont), Alexandria (Louisiana), and Erie (Pennsylvania).
#15. Garden City Community Theater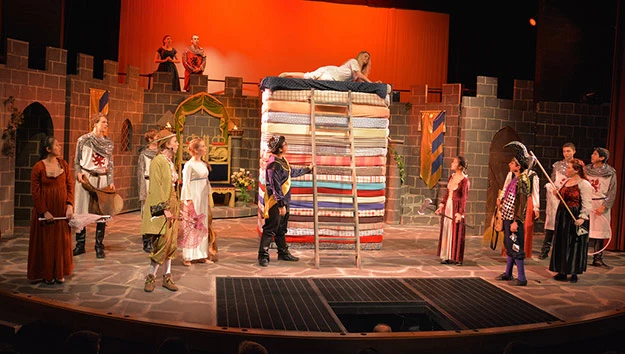 This community theater organization, founded in the 1990s to support Garden City Community Church and is still going strong, offers a glimpse into Garden City's creative side.
Everyone in the cast participates in making productions successful by helping with ticket sales and set construction. The group is remarkably inclusive, accepting anyone who has completed kindergarten.
The Music Man, Oliver, and Mamma Mia were just a few recent productions at the Garden City Community Theatre.
#16. Garden City Big Pool
The world-record-breaking Big Pool, which is longer than a 100-yard football field, was manually excavated in the early 1920s.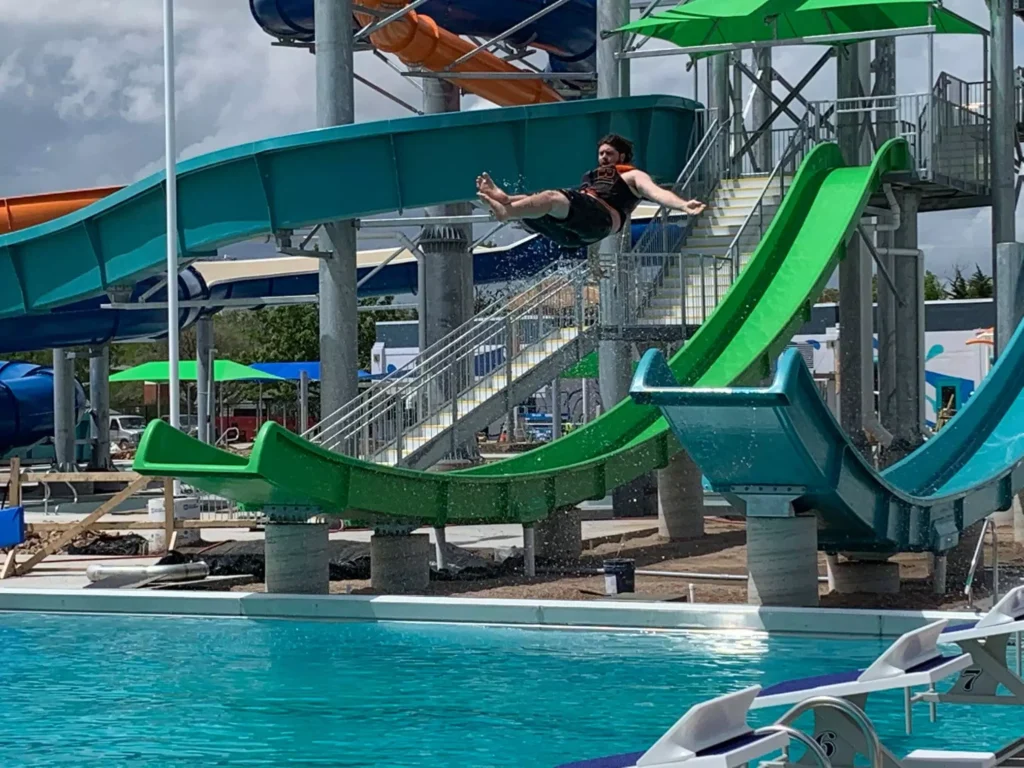 This large body of water has seen several fascinating aerobatics, including water skiing and swimming elephants.
The Big Pool still plays a year-round role in Garden City's summer, with a season that starts in May.
The pool complex has had numerous upgrades over the years, including the construction of a bathhouse in the 1930s by the Works Progress Administration.
The park was renamed Garden Rapids at the Big Pool in 2020. It now features a maze of water slides, a lazy river, and kid-friendly climbing structures.
Address: 504 E Maple St, Garden City, KS 67846, United States
#17. The Historic Downtown Shopping District
The Historic Downtown Shopping District is the perfect location where zealous shoppers may find gorgeous trinkets, jewelry, artwork, shoes, home goods, and food items.
The shopping mall, commonly known as Main Downtown Mall, is situated in southwest Kansas and offers residents of Kansas a variety of entertaining activities.
The center also has lovely trees along the streets, an expanding collection of murals and sculptures, a retro boutique, and many other things.
It also includes a self-guided expedition that Garden City, Kansas residents and other interested foreigners can take.
Additionally, the Windsor Hotel, built in the 1880s and next to Stevens Park, is located in the Historic Downtown Shopping District.
#18. Airport Raceway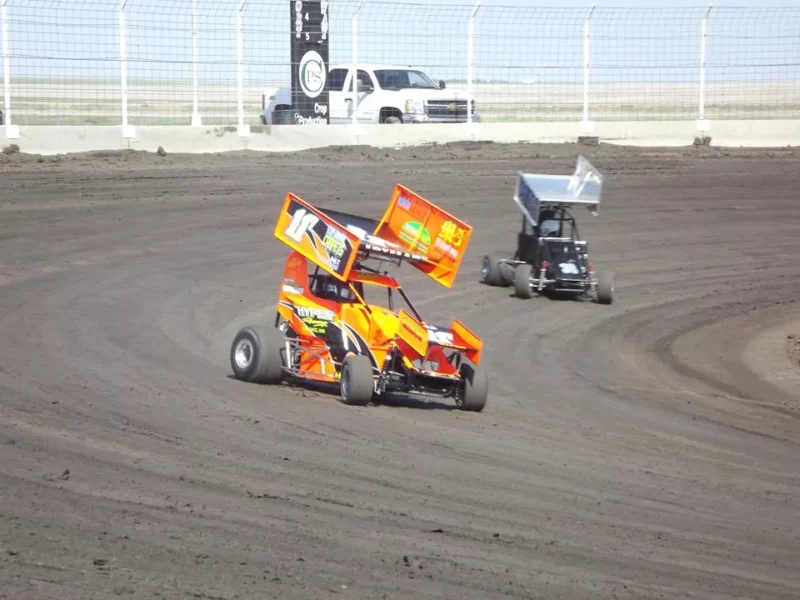 You will have more than fun at the Airport Raceway venue, which is located 10 miles east of Garden City.
Feel the rush and excitement as race vehicles zoom through this 1/6-mile dirt circuit during Airport Raceway's weekly races.
The sound of the engines and the crowd's cheers during these races, staged in the evenings of the summer months, is sure to send adrenaline through your body.
Airport Raceway also provides classes for those who want to try racing. It's secure enough for your kids to participate as well!
The fact that Airport Raceway is something you shouldn't miss out on during your visit to Garden City, Kansas.
Address: 10472 US-400, Garden City, KS 67846, United States
#19. Garden City Community Mexican Fiesta
Take part in the Garden City Community Mexican Fiesta, which will enhance your tour of Garden City, Kansas, with various entertaining performances. The Garden City Community Mexican Fiesta is a yearly event established in 1926 to mark Mexico's independence from Spain.
This significant event occurs at Steven's Park, where representatives from the Mexican Consulate recreate the famous cry "el Grito"; this recreation is known as the Grito.
The Garden City Community Mexican Fiesta provides interesting entertainment like dancers in traditional costumes, automobile parades, and the cowboy's movement.
Additionally, it has a restaurant serving delectable Mexican cuisine where Mexican folk dancers who perform traditional dances eat after the performance.
#20. The Past
The Past delivers a memorable experience for locals and visitors as you depart in time with an unforgettable experience.
Visitors are welcome to spend a wonderful evening at the center, which should make for an enjoyable day trip for nature enthusiasts.
Watch history come to life at the Past event center, a great addition to your list of entertaining things to do in Garden City, Kansas.
Live music and authentic BBQ are available while learning about the historical events in southwest Kansas.
Visitors can also parade in vintage costumes of their favorite historical figures from the past, such as those from Mark Twain's life and the Great Depression.
Time to spare? Why not check out New Orleans Travel guides.
Plan your trip to Garden City
You can do many activities in Garden City because of its friendly community and rich history.
This city offers several locations for guests to have a great time with their families, including marketplaces, family entertainment centers, theaters, museums, and more. It offers extensive outdoor recreation activities, history, gourmet excursions, art lessons, and more.
There are many lovely things to do, but you can only fully appreciate them by traveling to Garden City.
Start preparing for your visit to this amazing city. When preparing your list of things to do in Garden City, Kansas, save this page as a reference so you can refer to it later.
Disclaimer: Vasttourist always strives for content accuracy. Since the time of publishing, travel-related information regarding pricing, schedules, and hours may have changed. Please see individual websites embedded in this post for the most current trip-planning information.

Unless otherwise stated, Vasttourist does not claim ownership of any images used on our blog site. The respectful owners of all visual content have copyright protection. We try to include links to the sources. If any images are your property and you do not want them to appear on our blog, don't hesitate to contact us; we will take them down immediately. We support properly crediting the original writer, artist, or photographer.