22 Best & Fun Things to do in Folly Beach SC (South Carolina)
Looking for the best things to do in Folly Beach, SC? Folly Beach is one of South Carolina's most popular coastal destinations and boasts many reasons to visit in the summer and fall.
Folly Beach is the perfect getaway spot for couples, families, and friends looking to relax on the shore with breathtaking views of Fort Sumter and Colleton Harbor. Folly Beach is sure to be your next vacation hot spot with its laid-back atmosphere and stunning beaches!
Whether you want to enjoy some of the best seafood restaurants in the country or want to get out on the beach, this island town has just what you need and then some! Check out these 22 best things to do in Folly Beach, SC, to ensure you have the best trip possible. You'll be sure to fall in love with this laid-back beach town!
What are the Best Things to do in Folly Beach SC (South Carolina)
#1. Taking a Walk at the Folly Peach Pier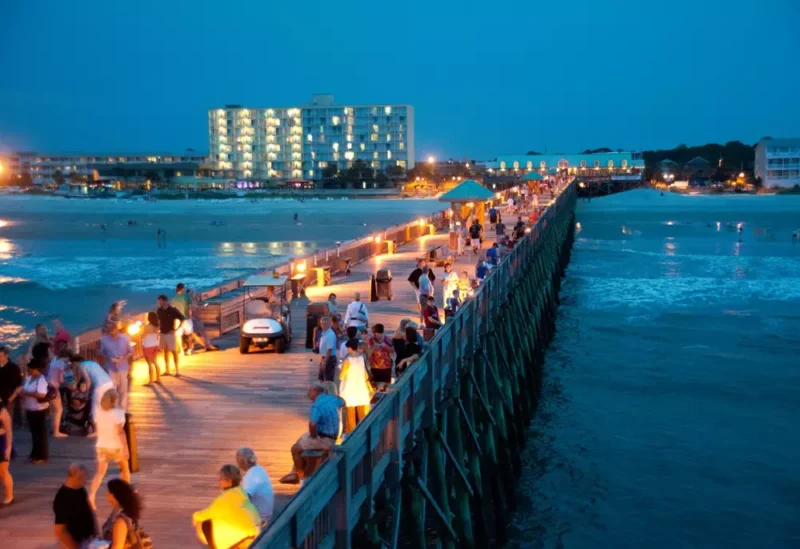 With its landmass measuring at 120-feet wide as its width and 97 feet long as its length, This tourist center of attraction is naturally blessed and endowed with palmetto tree logs making it a beautiful site to behold and a cool environment to inhabit.
Being present at the Folly peach pier allows everyone to explore every other tourist site within the horizon, most notably the Tides hotel, encompassed around you by a gift shop, confectionery center, and a well-crafted observation deck for those who might choose to chill out.
What does it offer: Photoshoots
Its waters get multicolored with a little orange and violet colors appearing on its surface during sunset. These beautiful scenes provide the background for a perfect photoshoot.
ADDRESS: Park & Program Services 861 Riverland Drive Charleston, SC 29412
#2. Catch a Glimpse of the Beauty Of Folly Beach County Park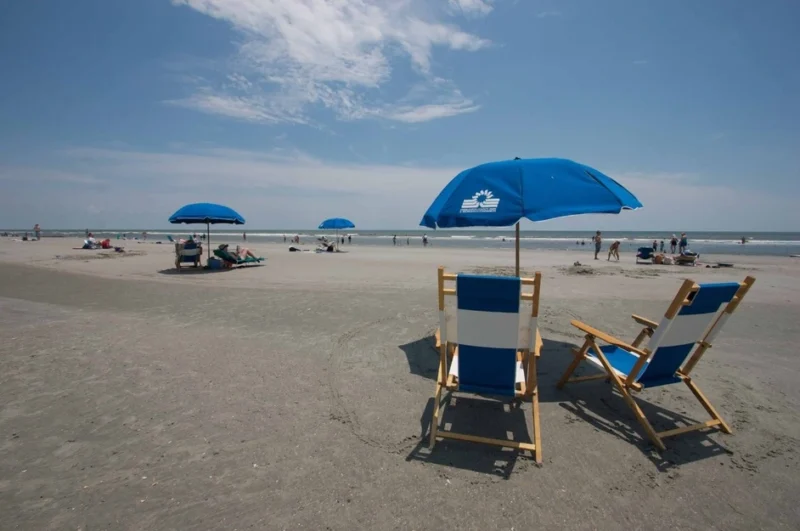 Occupying the regional spaces of Folly Island, in the very middle of the Atlantic Ocean and the Folly beach, tourists, do come through in their numbers to enjoy the cool breeze of nature, with lifeguards jackets being made readily available as a precautionary measure on the ground should in case things go south on the beach.
What they do best
With the provision of chairs and umbrellas for the relaxation purposes of tourists, coupled with a snack bar for their refreshments, everyone gets to witness the rare sight of the pelican habitats of different species of large birds surrounded by tall trees.
ADDRESS: 1100 W Ashley Ave, Folly Beach, SC 29439, United States
#3. Sailing the River with the aid of Sail Folly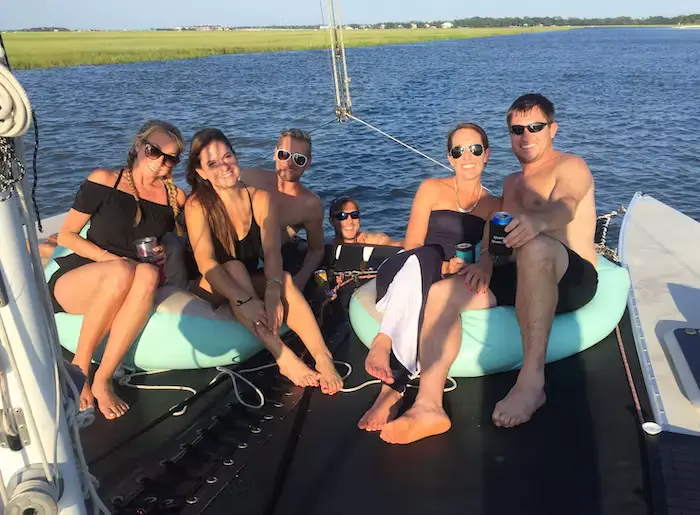 This private business endeavor focuses majorly on full-day sailing charters, which assist in conveying tourists as they go about exploring Folly beach and its environs.
This is one of the fun things to do in Folly Beach, SC. Their services have made it easier for tourists, in general, to move around the folly beach and its surroundings while sailing on the river. And they do so in the company of other sailing boats available on site.
What do they do best?
With the enhancement of its two 27-foot catamarans, they provide tourists with the comfort of swimming with them across the beach as they enjoy the cool breeze of nature.
ADDRESS: Address: Folly River Boat Ramp, 9556, 97 Center St, Charleston, SC 29412, United States
Website: Sail Folly
#4. Go Wild with the Wildlife of Bird Key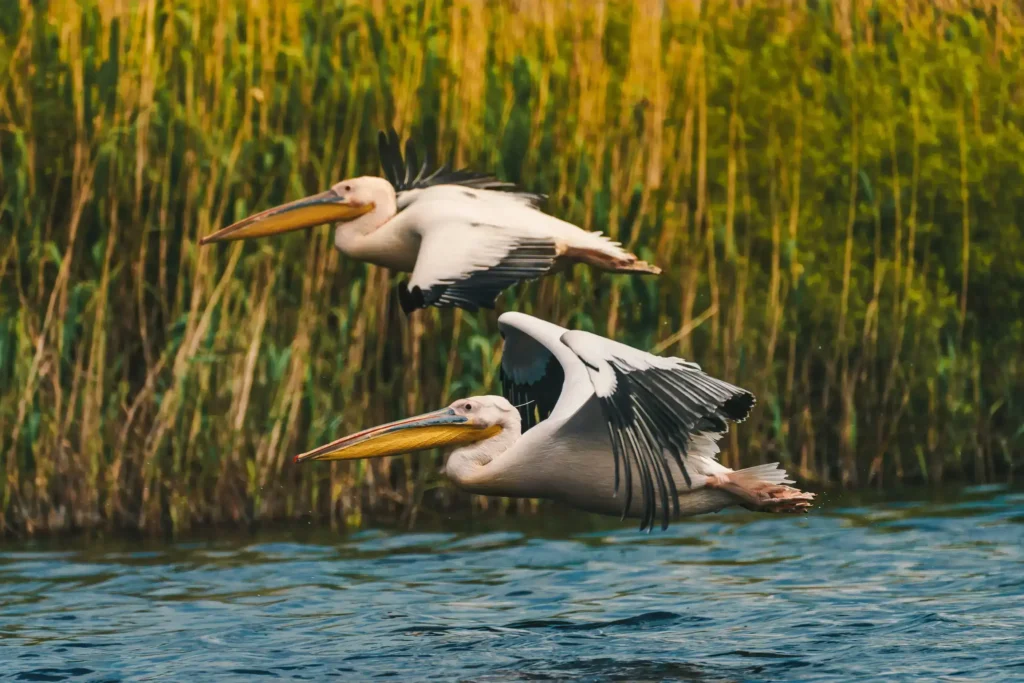 The Bird Key Arena is a great place if you are looking for what to do in Folly Beach, South Carolina. It operates more as a picnic pavilion than a sports center. Situated on the folly beach axis, tourists get a one-time view of different species of fish and a large variety of birds.
What do they offer
Since it is an isolated island with no humans, this island is widely dominated by birds of different species, ranging from pelicans and herons to gulls, and black skimmers, taking flight from their respective islands to this island to inhabit.
The Bird Key ever since has been transformed into more of a zoo for birds.
With this, tourists can get a feel of wildlife by feasting their sight on the presence of the different species of birds coming through on this landscape with the fun of photography and filmmaking for some. In contrast, it is the educational value of scientific research for others.
Website: Bird Key
ADDRESS: Island in Folly Beach, South Carolina
Planning a road trip around South Carolina? We have got you covered! Here are some of the best things to do in Florence (South Carolina), Spartanburg (South Carolina), and Anderson (South Carolina).
#5. Go Shopping at Bert Market

The Bert market is a fully packed grocery store present on the axis of the folly beach as well as acting as the major supplier of all things groceries in the region, from basic bread and bakery products to meat and sea foods, not forgetting the most patronized diaries and cheese as well.
What do they offer?
Since the best market is considered the major grocery store pivotal to the sustenance of the folly beach, it has been well equipped with refreshments to keep tourists entertained, providing a trustable platform to go shopping on a pocket-friendly budget.
The Bert market offers the most affordable and sweet sensation meals on Folly Beach, such as Bakery and Bread, Meat and Seafood, Pasta and Rice, Oils, Sauces, Salad Dressings, Condiments, Cereals and Breakfast Foods, Soups and Canned Goods, Frozen Foods, Dairy, Cheese, and Eggs.
Address: 202 E Ashley Ave, Folly Beach, SC 29439, United States
#6. Go Surfing on the Atlantic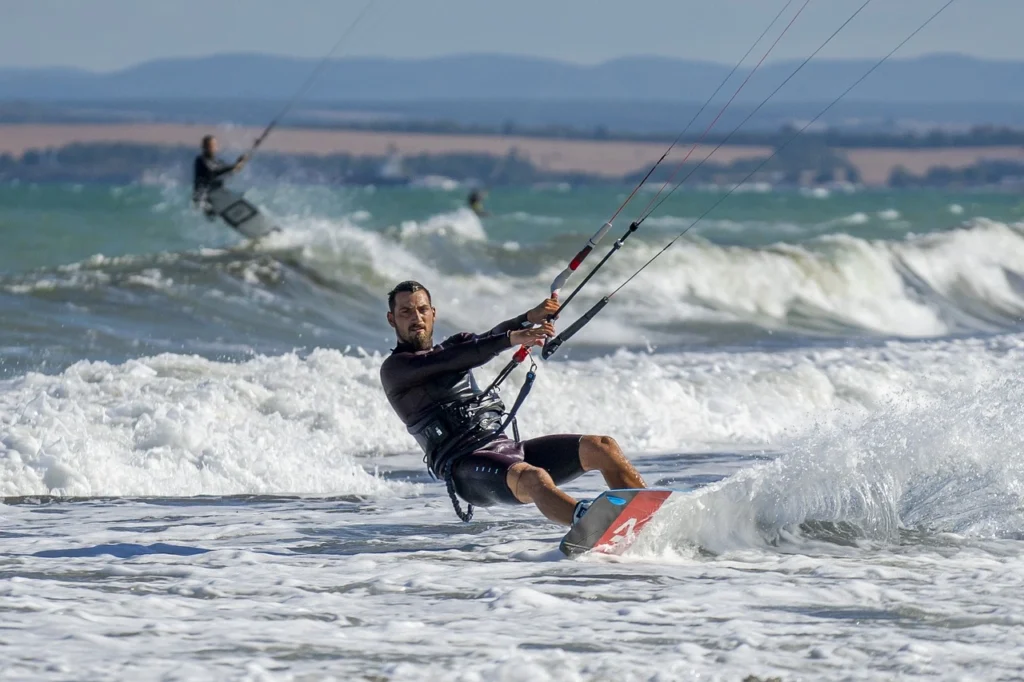 Since folly beach itself has to do a small portion of land space encompassed and surrounded by water, tourist who takes delight and finds surfing interesting can make visiting the Atlantic during Summer their top priority.
This is one of the best places to visit in Folly Beach. With its tides coming strong in the summer, tourists can engage themselves in the fun activities of Paragliding or windsurfing.
What can one do?
There are a lot of stores and retail outlets in the Atlantic environs where tourists can pick up the gears that best match this occasion of surfing as they enjoy the adventurous experience of surfing on the ocean.
ADDRESS: 804 E Ashley, Folly Beach, SC
#7. Get the Live Band Feeling at the Bounty Bar
For classical music lovers coming to tour the folly beach, The Bounty Bar has got them covered, as with their glasses of wine or bottles of beer with live bands, you get to feel the taste of music from live bands in its classical nature.
What to expect?
The management and administration of The bounty bar have put plans in place to ensure it is one of the finest Drinking resorts in this vicinity.
Tourist stands to gain sweet sensations, quality drinks, and pocket-friendly rates while enjoying the comfort of being treated as kings and queens by its ever-welcoming bar staff.
Address: 15 Center St, Folly Beach, SC 29439, United States
#8. Breathe the Freshness of Air at the Morris Island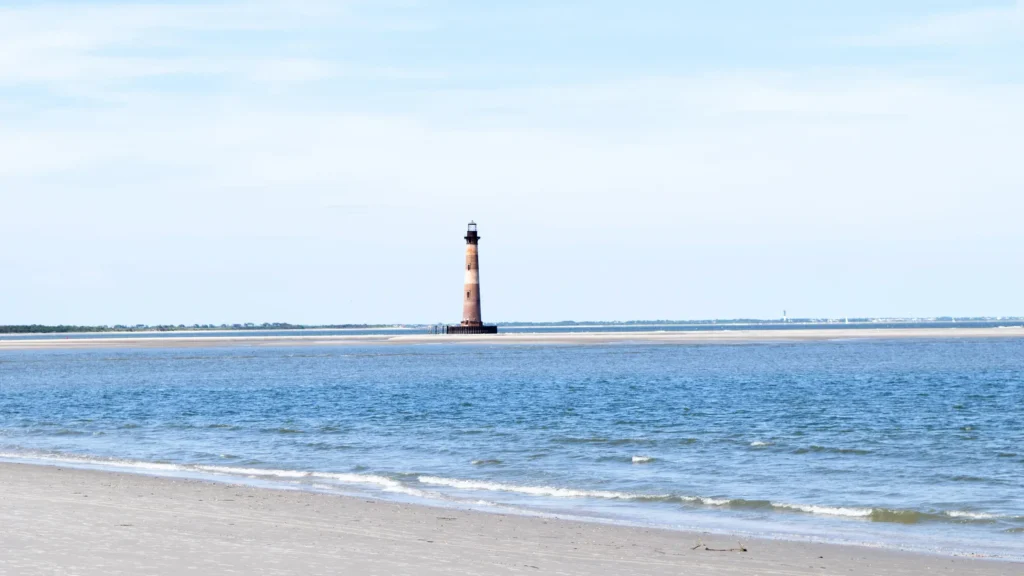 With its land mass of 840-acre, Morris island is a border between Folly Beach and Charleston City. Getting there is only made possible via a boat or ferry since it is an island surrounded by water.
What to experience?
Getting on the island itself, you get to behold that sensational feeling of the quietness of its seaside, one of which ambiance has been considered heavenly coupled with the calmness of its sound waves.
Furthermore, the tourist gets to feast their eyes on the rich history of morris island, with the beautiful sight of sharks' teeth being the most notable of all.
Address: 1750 E Ashley Ave Folly Beach SC 29439
Are you about to embark on an adventure to Texas for a wonderful Vacation, you can check out the best things to do in Lake Jackson (Texas), Waxahachie (Texas), Kerrville (Texas), and San Angelo (Texas).
#9. Go biking on the Beachside roads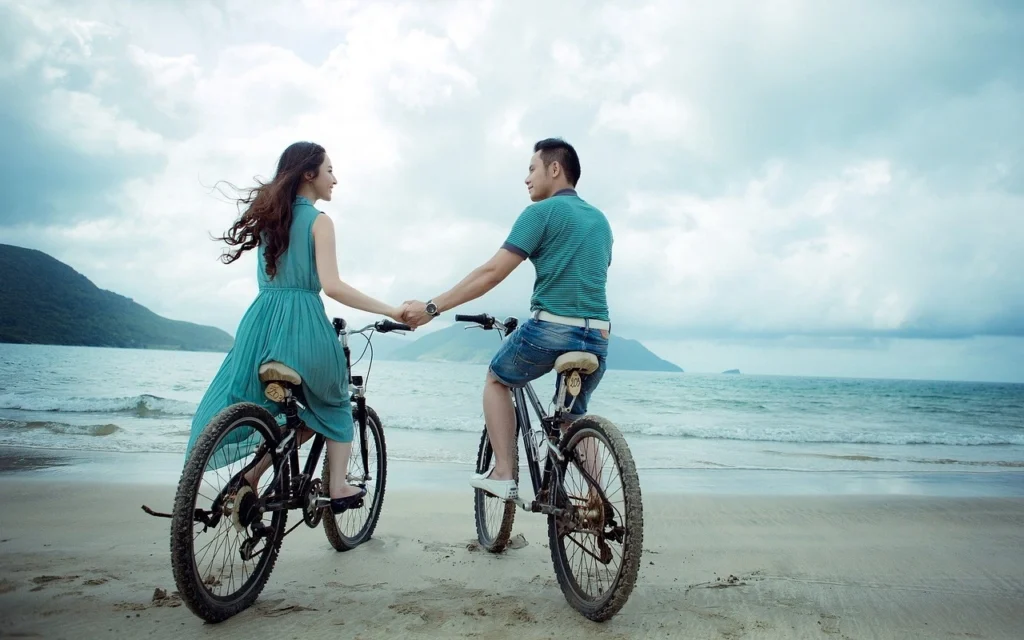 This center of attraction concerns tourists fascinated by bike racing or other forms of riding on two wheels. Well, seizing the opportunity to ride at your own convenient pace along its coastal town non its beachside roads is what they might need.
What does one stand to enjoy?
With the calmness of the breeze that comes with being on the beach, tourist could spice up their fun activities a little bit more by going bike riding, which interestingly enough serves as an em route to other tourist centers such as the folly Beach County Park, Morris Island Lighthouse and its environs Inlet Heritage Preserve.
#10. Give the kids their moment at the Wave watch playground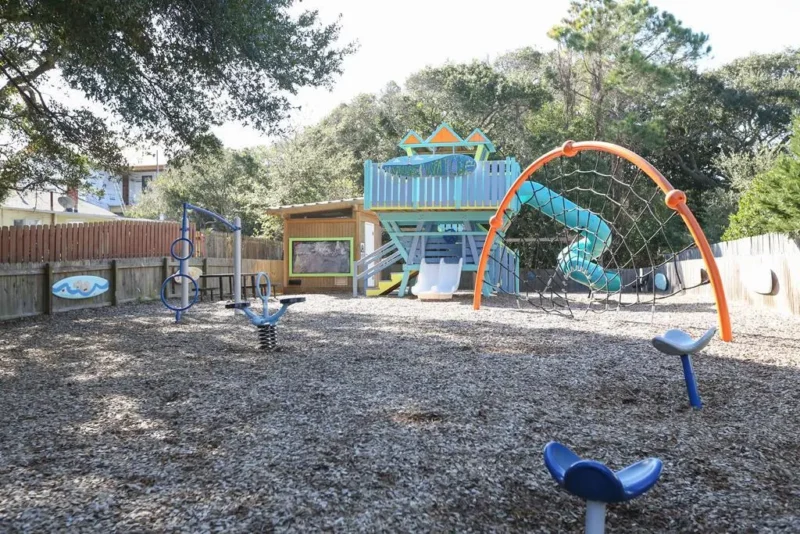 The design and physical layout of the Wave watch playground have been specifically designed for kids, which should sound interesting to tourists in the company of their kids, with this provision specifically made for kids to have their moments of the funfair.
What to expect?
Since it has been specifically made to suit the taste and desire of children in general, for parents and guardians, there's absolutely nothing to worry about in terms of their kids being in danger as it has been well structured with amenities for the safety of kids.
Amenities such as tube slides and swings are on site for the adventurous fun activities of the kids, in addition to Picnic tables for their refreshments. Add this to your list of kid-friendly free things to do in Folly Beach this weekend.
ADDRESS: W Cooper Ave, Folly Beach, SC 29439, USA
#11. Settle for a portion of plates of seafood at its neighboring restaurant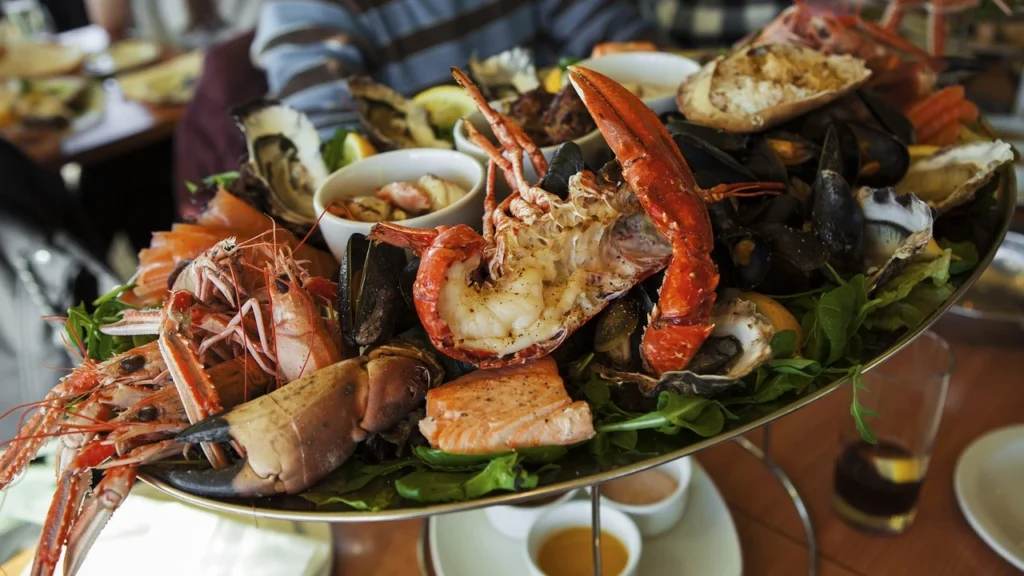 In every fun activity that comes with being on the beach, tourists have to be refreshed while doing so, which is where enjoying a portion of Seafood at a neighboring restaurant comes in.
What is there to eat?
Since restaurants are situated in the Folly beach axis, seafood is the most notable meal menu tourist could ever come across since most of its meal delicacies has got its ingredients freshly caught from the Atlantic.
You can walk down the road to Rita's Seaside Grille, considered the best for everything seafood since its meals are mainly prepared with freshly caught fish.
While on the flip side, The Crab Shack is best for Everything she-crab soup, spiced up by crab cakes, grilled fish, and a glass of drink to digest.
#12. Enjoy the comfort of being at home at the Tides Folly Beach Hotel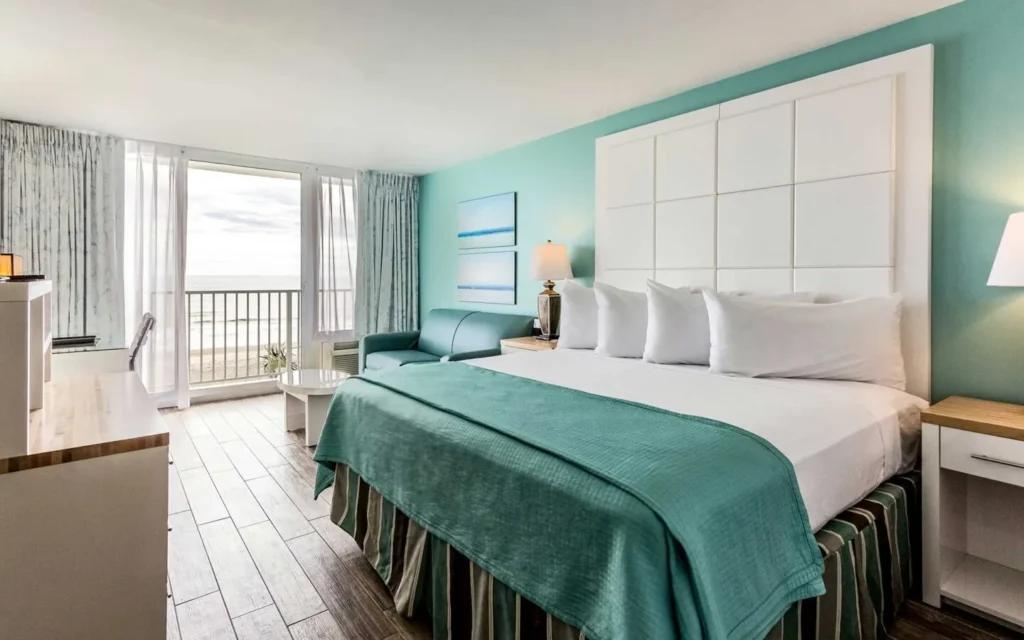 Lodging at the Tide folly beach hotel should be considered a priority for anyone who might choose to pass the night out at the folly beach. The layout of the tides folly beach hotel has been well designed for tourists for a place to call home at a place far from home.
What do they offer?
A place one calls home is meant to be a place of comfort, exactly what the Tides Hotel on Folly Beach offers, as they provide tourist comfort in different forms of dining and drinking in their restaurants and club resorts.
Furthermore, for tourists looking to catch a good night's rest, provisions have been made for their comfort with lodges of different sizes according to their budget, which come with free WiFi, Sun & Ski beach chair rentals, all-day room service, and every other thing related.
#13. Relax and cool off at Lost Dog Cafe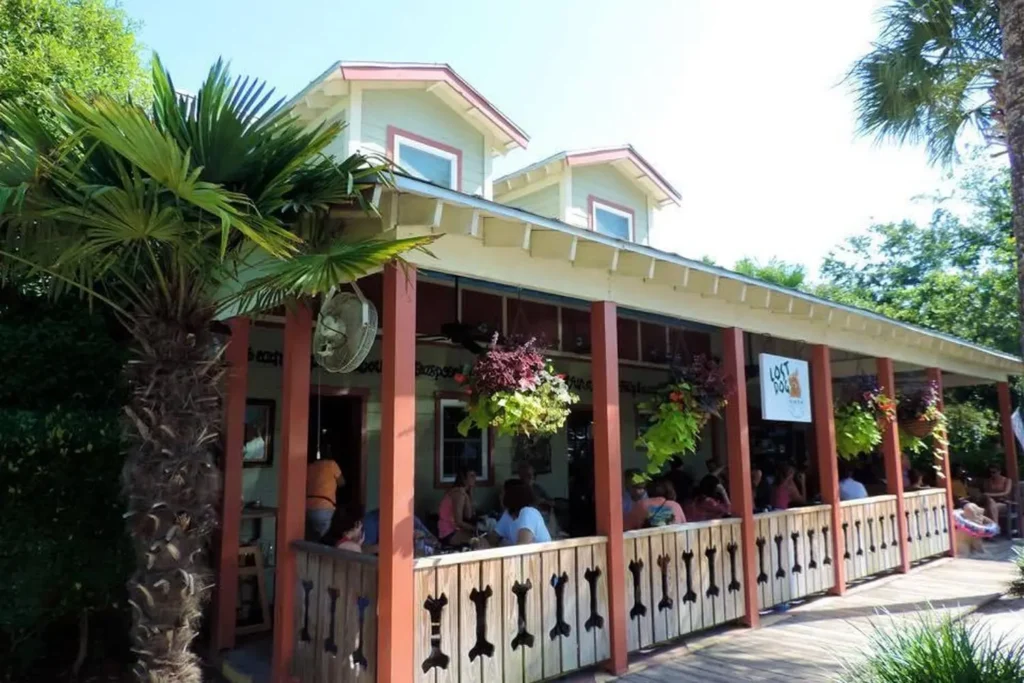 The love dog cafe comes in to satisfy the refreshments purposes of tourists, and here you get to have a taste of coffee and well-prepared sandwiches for their refreshments.
What do they offer?
Here you are treated as clients with the utmost respect towards ensuring relaxation is guaranteed for them all, most notably with the presence of breakfast burritos and bagel sandwiches, the most sort after-meal delicacy in this part of the country.
Just as the Vision and mission of this particular restaurant brand stand for, tourists are welcome to enjoy breakfast and lunch prepared with a Golden attitude at this long-time Folly Favorite!
Address: 106 W Huron Ave, Folly Beach, SC 29439, United States
Travelling around California? Take a look at some of the best things to do in Southern California, West Covina California, Gilroy (California), and San Bernardino (California).
#14. Explore the beach with Island Hopper charters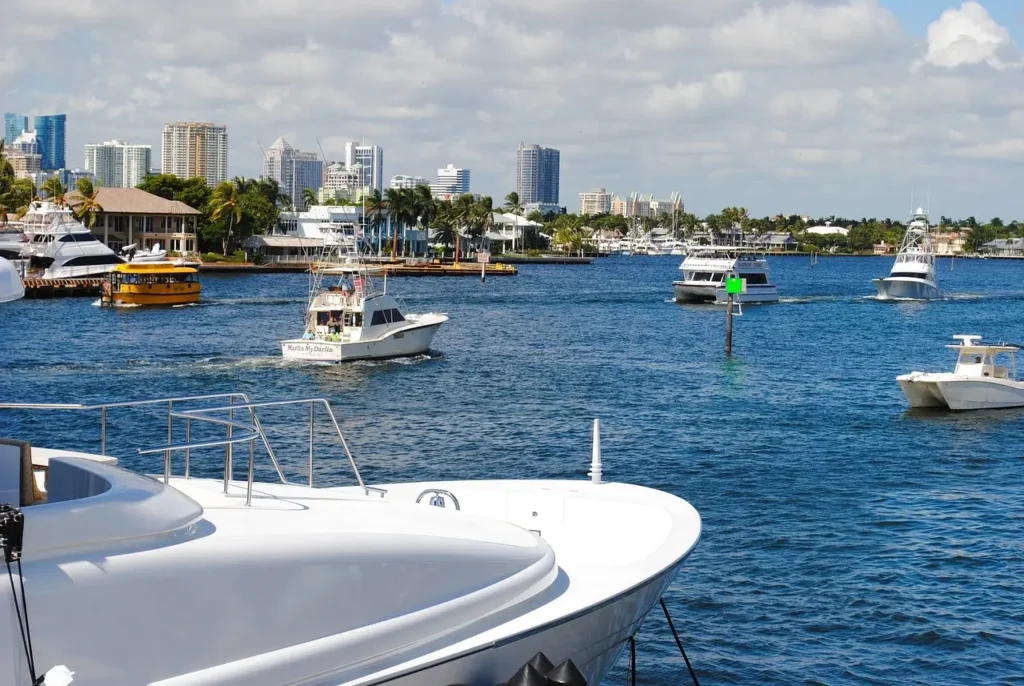 The Island Hopper charter is generally known to be tagged with the responsibility of issuing helpful directives and guidelines for the Island to ensure exploring has been made way much easier for tourists.
What do they offer?
Acting as a private body and establishment, the Island hooper charter's objective revolves around making tourist visits to the Charleston waterways memorable, with the help of state-of-the-art amenities making this possible.
It gives tourists that wonderful Birthday boat ride they've always desired and craved, in addition to being able to feast their sights on dolphin pods. In general, it is safe to say a fantastic and beautiful ride is guaranteed.
Address: 3 W Mariners Cay Dr, Folly Beach, SC
#15. Take a walk at the James Island County Park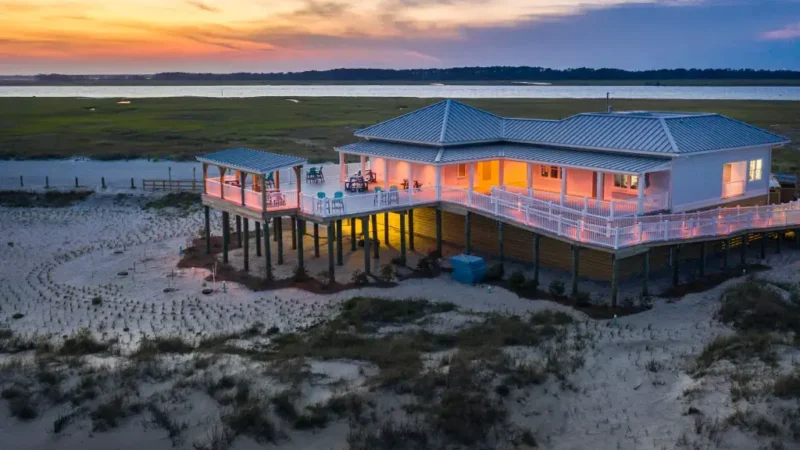 James Island County Park is yet another center of attraction a 20 minutes drive from Folly Beach. It is designated to accommodate all fun activities ranging from saltwater fishing to pedal boats.
What do they offer?
Its kayak rentals, volleyball courts, campground, climbing wall, miles of paved trails, and an 18-hole disc golf course are present on its axis. All this is to keep tourists entertained with fun activities, and a picnic area with tables and grills keeps them entertained.
Address: 871 Riverland Dr, Charleston, SC 29412, United States
#16. Taco Boy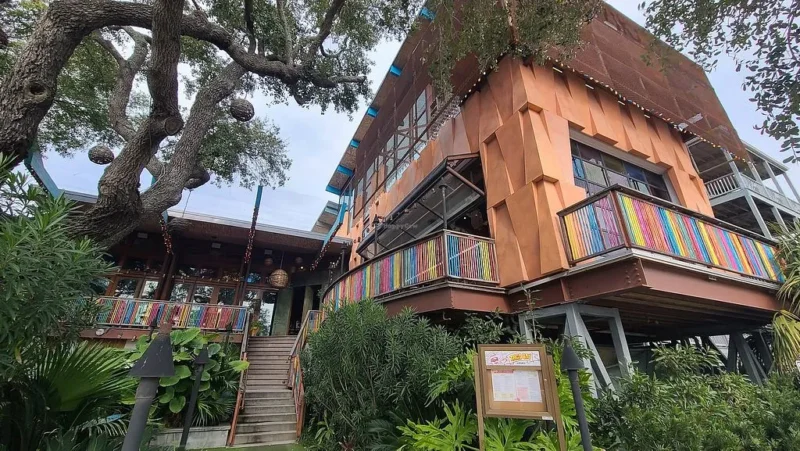 Taco Boy is yet another refreshing avenue restaurant known for all things Mexican delicacies as its meal menu coupled with beautiful wines and beers at its Bar from that same Mexican region with innovative fillings & frozen cocktails in a funky, vibrant setting, plus outdoor seating.
What do they offer?
Apart from keeping tourists entertained and refreshed, the Taco Boy brand is at the service of potential clients regarding events ranging from office parties to at-home celebrations. Other services include corporate box lunches, weddings, & more, while they also offer large pick-up orders!
Address: 217 Huger St, Charleston, SC 29403, United States
#17. Rita's Seaside Grills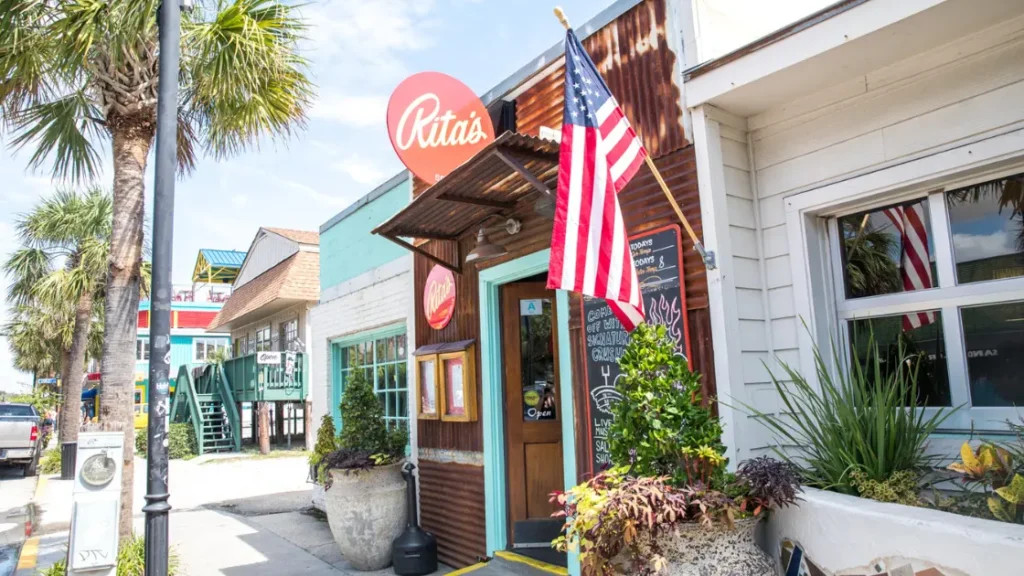 Situated just a stone's throw from the folly beach tourist park, This refreshing avenue is known for all things burgers and seafood with the musical settings of live band music.
What do they offer?
For all things breakfast, lunch or dinner. Rita's seaside grills have got tourists covered with their meal menu and delicacy based on seafood. And at a subsequent time, flatscreen TVs were provided and made available to tourists to watch the big games.
ADDRESS: 2 Center St, Folly Beach, SC 29439, United States
#18. Charleston Carriage Works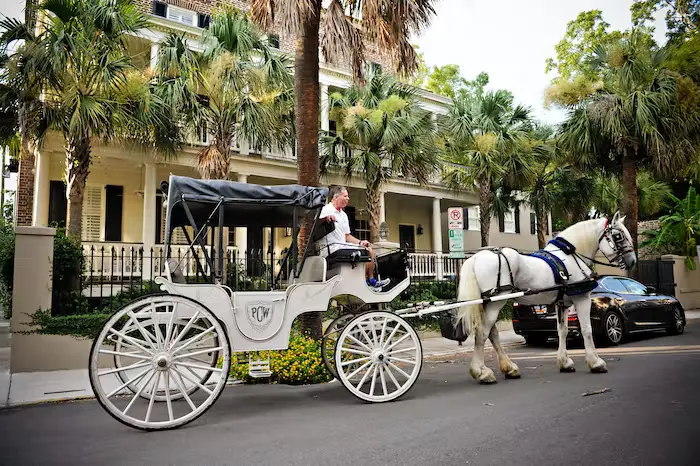 For the tourist with one mission in mind which is to tour and explore, There's no reliable platform to provide one with the opportunity of touring around folly beach, and its axis than the horse-drawn carriage tour anchored by the Charleston carriage works itself.
What do they offer?
Having been fully certified as a licensed tour guide by the government of the land, Charleston carriage works provides tourists who also happen to be their clients the unique experience of journeying from place to place and exploring the rich history and attractiveness of the various tourist location's present on the folly beach axis.
ADDRESS: 20 Anson St, Charleston, SC 29401, United.States
#19. BLU beach bar and grill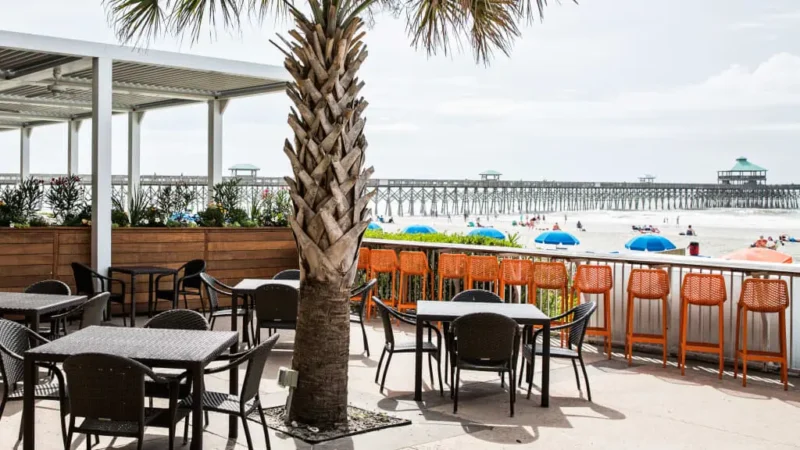 This is yet another eatery and restaurant present on the ground for the refreshing pleasure of tourists. Its meal menu is dominated by seafood since it is In a city encompassed by water.
The BLI beach bar and grill offer a blend of seafood, well flavored with a wide variety of local ingredients resulting in a mouth-watering delicacy and sumptuous meal for tourists.
What do they offer?
The BLU beach and bar grills take care of and handle the refreshments within the Tides Hotel, in addition to offering catering services for special occasions and reservations for board meetings of business executives.
Website: Folly beach restaurant
ADDRESS: 1 Center Street Folly Beach, Folly Beach, SC 29439
Looking for more thrill around Illinois? Here are some of the best things to do in Evanston (Illinois), bloomington (illinois), Effingham (Illinois), Schaumburg (Illinois).
#20. Get comfort at its peak with the services of Folly Beach Chair Company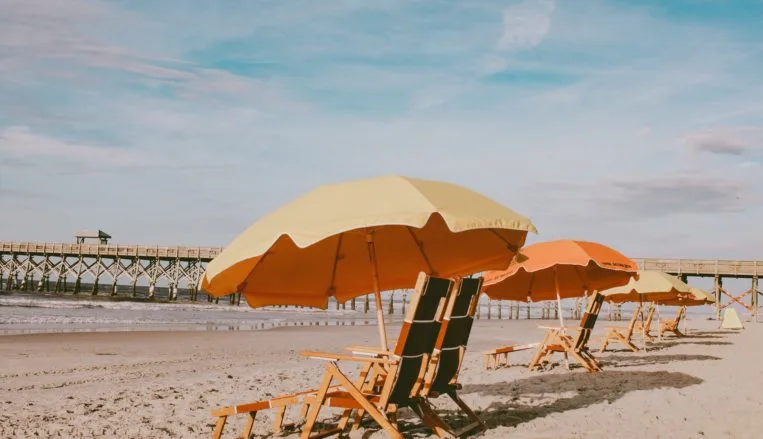 This concerns and matters more to tourists who don't fall under the category of those coming to surf or engage in bike racing but are here to enjoy the cool breeze of nature at folly beach and its environs.
The Folly Beach Chair Company is available to make that happen for you with rental chairs, tables, and umbrella's for a more relaxing day by the water.
What do they offer?
Just as the name implies and their vision and mission statement translates, the folly beach chair company delivers and makes available resort beach chairs and umbrellas for the relaxation purpose of tourists.
ADDRESS: 201 E Arctic Ave, Folly Beach, SC 29439, USA
#21. Folly Beach Medispa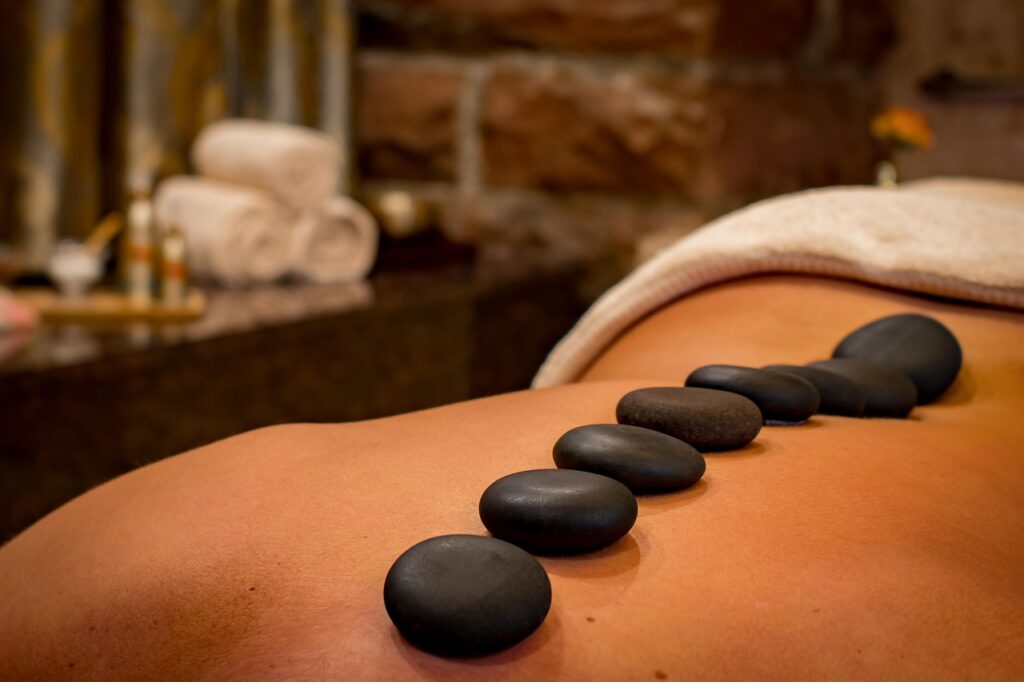 A trip to the beach is always a good time, but there's a lot more to see and explore in Charleston, South Carolina. One such place is Folly Beach Medispa. The best place in town for facials is at the Folly Beach Medispa.
They offer various options, from extractions and microdermabrasion to peels and intensive treatments. This spa offers an array of services, from laser hair removal teeth whitening, and botox injections. They also offer body treatments like waxing and massage therapy.
The staff at this spa are all professionally trained and certified, so you know you're getting the best care for your skin! If you're looking for a relaxing day at the beach with various services to choose from, head over to Folly Beach Medispa.
Address: 116 E Ashley Ave, Folly Beach, SC 29439, United States
#22. Folly Beach Island Yoga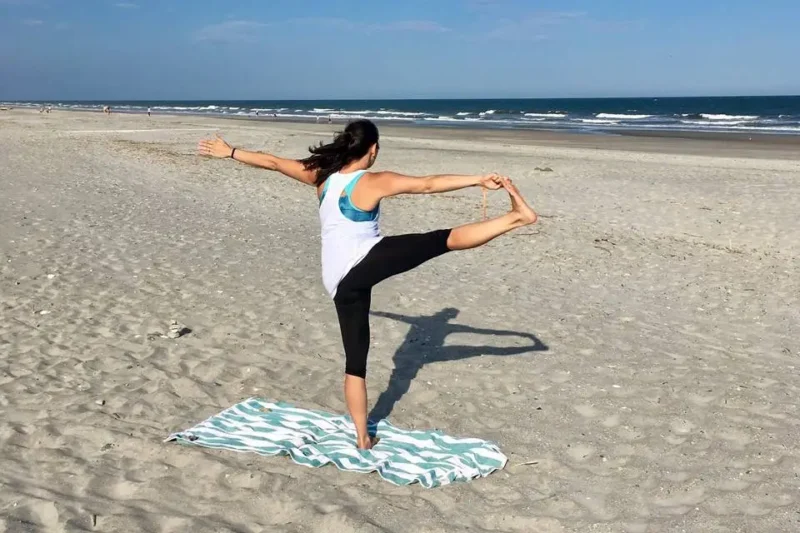 If you're looking for a way to de-stress and unplug from your routine, look no further than Folly Beach Island Yoga. It's an intimate setting with room for just 6 students at a time, and their instructors are trained in both the physical practice of yoga and meditation.
This is the spot for you if you're up for something different. You'll have a chance to explore what it's like to practice yoga on the beach with an ocean breeze flowing through your hair!
It's so close to being out in nature that you might forget that other people are around too! It also doesn't hurt that it's only 20 minutes away from Charleston.
Time to spare? Why not check out the best activities to do in Killington (Vermont), Alexandria (Louisiana), Erie (Pennsylvania), and Fun Things to Do in Dodge City (Kansas).
Plan Your Trip to Folly Beach, South Carolina
In conclusion, there are only a few beaches or the pedigree of folly Beach out there. Naturally endowed with Wild life, what else could one wish for regarding wildlife exposure? South Carolina's Folly Beach is a great vacation spot for those looking for relaxation and a little activity.
It is the perfect place for families, couples, and friends to take some time off and enjoy life. You will never find yourself bored with so many things to do.
If you're looking for a relaxing beach destination full of beautiful views, great food, ample recreational activities, and the best times with friends or loved ones, head on to South Carolina's Folly Beach!
Disclaimer: Vasttourist always strives for content accuracy. Since the time of publishing, travel-related information regarding pricing, schedules, and hours may have changed. Please see individual websites embedded in this post for the most current trip-planning information.

Unless otherwise stated, Vasttourist does not claim ownership of any images used on our blog site. The respectful owners of all visual content have copyright protection. We try to include links to the sources. If any images are your property and you do not want them to appear on our blog, don't hesitate to contact us; we will take them down immediately. We support properly crediting the original writer, artist, or photographer.