27 Fun Things To Do in San Bernardino California
If you're looking for the best things to do in San Bernardino, California, there are plenty of options! Whether you're visiting the city with your family or here on business, you can easily find things to do to make your trip even more enjoyable.
It's best known as home to the University of Redlands and San Bernardino International Airport, but there are plenty of fun things to do in San Bernardino that will make your stay worthwhile.
San Bernardino has plenty of options to keep you entertained throughout your stay, from outdoor activities like hiking and mountain biking to relaxing indoor pursuits like massage therapy! But before hitting the road for these great adventures, don't forget to get a reliable travel sim from Sims Direct for hassle-free communication while you're on the go.
Here are just 27 fun things to do in San Bernardino today that will get you started on your next adventure.
What are the Best Things to do in San Bernardino California?
#1. Explore San Bernardino Escape Game Adventures
The Escape Game is a uniquely fun activity in San Bernardino. Here, you will explore a highly immersive, multi-room set where you'll crack codes, uncover clues, and solve puzzles in order to escape before time runs out.
There are 5 exciting adventures to choose from, whether it be breaking out of prison, or even going on a time traveling train! 
No matter which theme you choose, this activity is perfect for friends, families, and even coworkers.
After your adventure, explore the Inland Empire's most premiere shopping center, featuring over 150 retailers and restaurants to choose from. What better way to celebrate an escape than by a victory meal with your team!
#2. Art Walk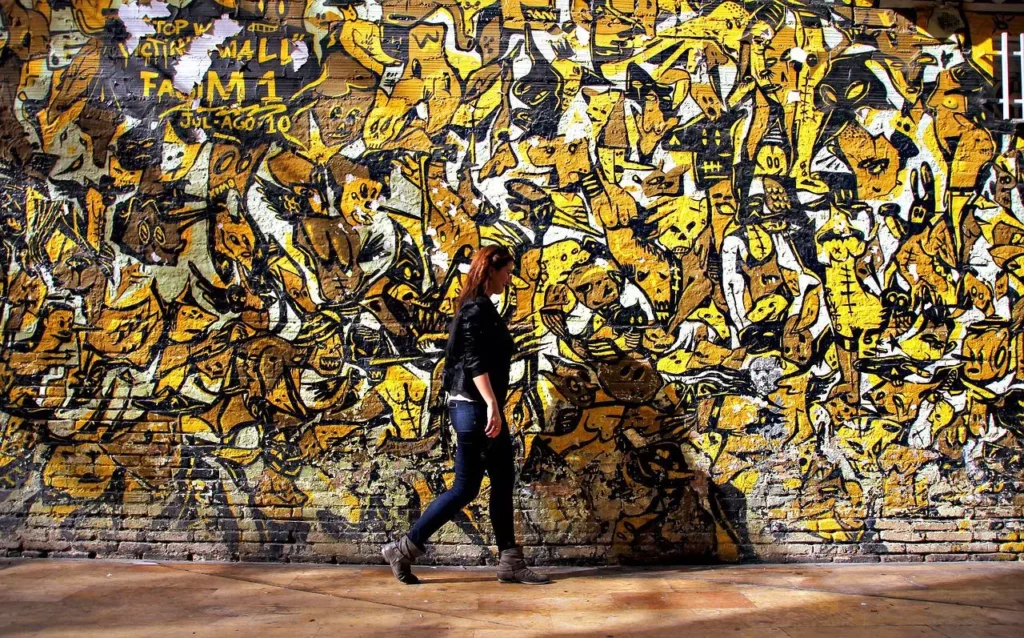 One of the most fun things to do in San Bernardino is simply walking around and enjoying what you find. Each neighborhood has its own unique flavor and attractions.
Try walking from your hotel down Rialto Avenue at night and enjoy all of Downtown's art galleries and specialty shops.
If you're feeling a little more adventurous and want some exercise, head into one of the neighborhoods along US Highway 395 or up Highland Avenue, where trails and wilderness areas provide natural paths through trees and rocks.
Be sure not to wander too far away from civilization though you don't want to lose! You can also take a drive out to Redlands, check out their historical village, and spend time outdoors hiking at Lytle Creek Canyon Park.
For something even more relaxing, visit San Manuel Casino, which offers great entertainment and dining options (plus free parking!).
This casino also hosts regular live music performances by famous artists such as Three Dog Night and Diana Ross. It will be hard not to have an amazing time with so many weird things to do in San Bernardino!
Enjoy!
#3. Explore Deep Creek Hot Springs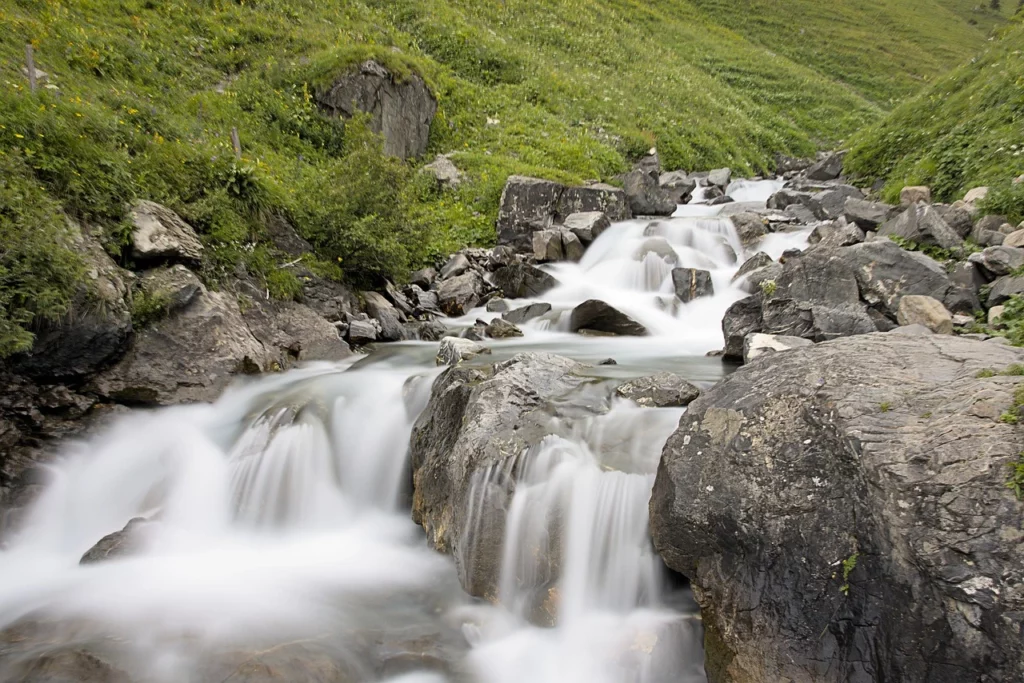 Known for being a local hangout and weekend getaway destination, Deep Creek Hot Springs is a peaceful location with a small pool that stays around 100 degrees year-round.
The water of Deep Creek Hot Springs is said to have healing properties, so if you're looking for something fun and relaxing to do while on vacation in Southern California, you can't go wrong here.
Get an early start before visiting Deep Creek Hot Springs because it's often crowded during peak hours! It's also worth noting that dogs are allowed, but there is a small entrance fee that does not include parking costs. You can also discover the hidden gems in San Bernadino here.
#4. Check Out Modern Art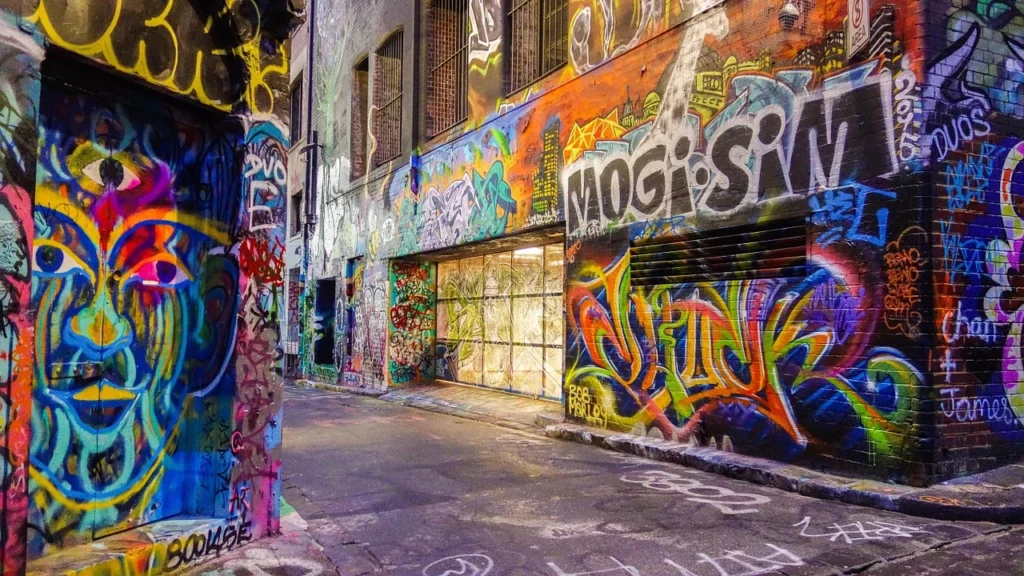 If you're in town for a few days and want to explore modern art, The Museum of Modern Art (MoMA) is a good place to start.
With more than 80,000 pieces on display, including works by Picasso and Matisse, you'll never run out of things to look at.
If you find yourself with some extra time before your next meeting or appointment, you can rent a bike from City Bikes and enjoy scenic views of Downtown while making your way around town.
There are plenty of other museums around town where you can spend an afternoon or evening; take advantage!
Also, consider checking out some local events such as Regal San Bernardino. It's been called the best theater venue in CA, so it should be worth your time.
#5. San Bernardino National Forest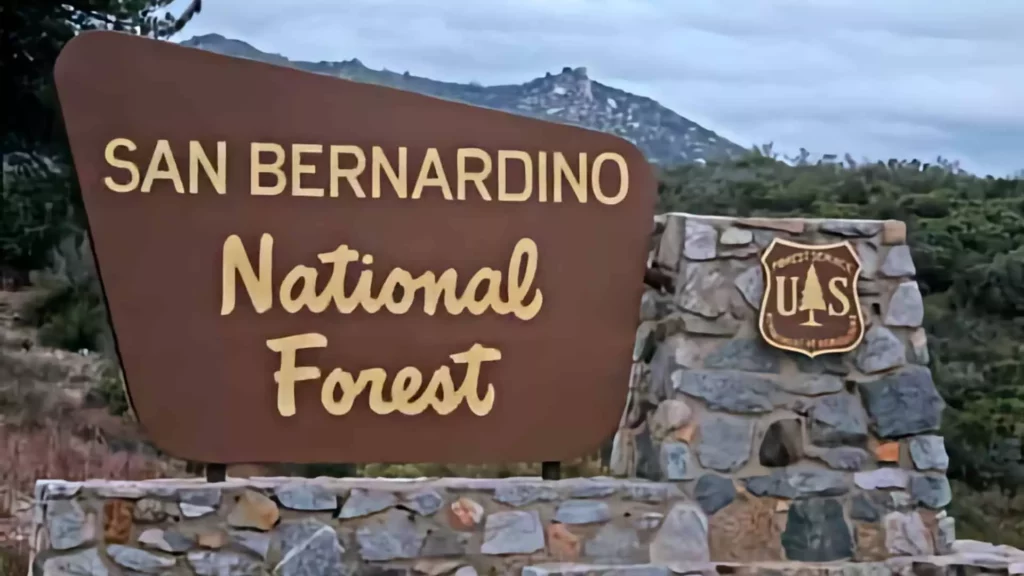 If you're up for an adventure, there are many things to do in San Bernardino this weekend, like hiking. The closest national forest is here, with hundreds of miles of trails. Some are treacherous (like Old Camp Trail), while others are fun and easy (like Mill Creek or Sheep Canyon).
Enjoy streams and waterfalls while warding off bugs and wildlife; it's recommended that you hike with at least one other person because there aren't a lot of areas to camp if you get tired.
If you don't want to get too muddy or too tired, some easier hikes like Vista del Lago Trail offer stunning vistas at just under four miles round-trip.
The national forest is seen as one of the famous tourist attractions in San Bernardino. When people ask me what to do in San Bernardino, I just tell them about hiking, going for picnics, enjoying quiet times, and lots more. Enjoy!
Are you ready to take an adventure in one of California's most beautiful cities? Here are just a few of the most amazing things to do in Palmdale (California), Indio (California), and Ojai CA (California).
#6. Have a Sweet Treat on Date Night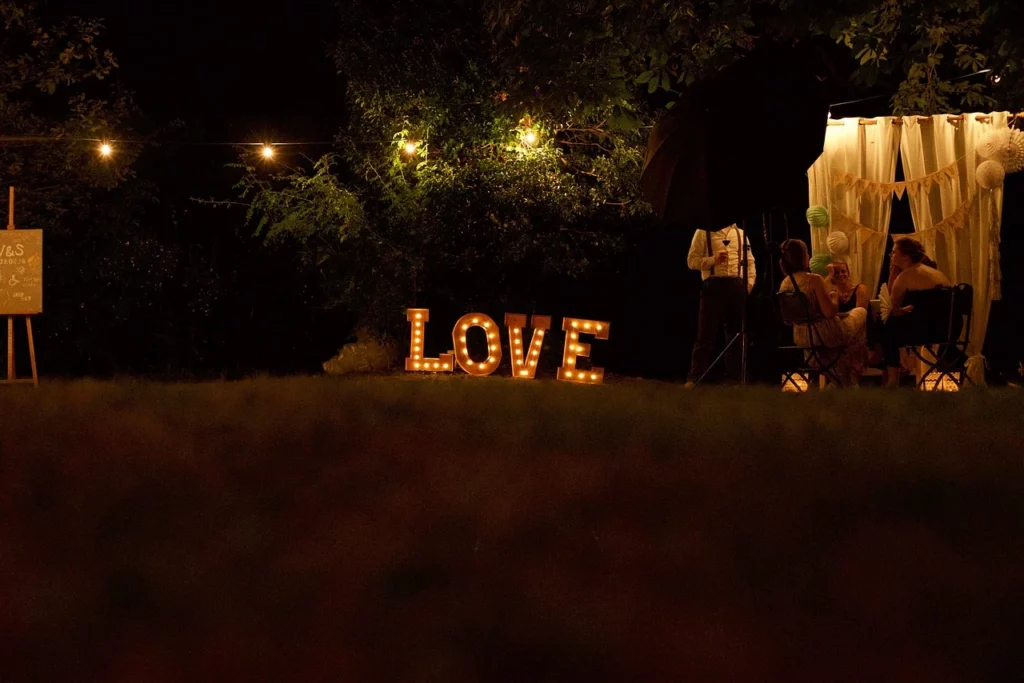 Can't spend quality time with your partner? Have a sweet treat. Going out on dates without spending a lot of money can help you bond and add more fun things to do in San Bernardino at night.
Grabbing a fast food meal can be cheap and fun for date night. Share a fast food dessert like an ice cream cone or piece of chocolate cake together; it is sure to be more fun than watching TV!
There are also great new restaurants opening up in the town that have many options for couples. Check out Olive Garden or Red Lobster if you are looking for something different; they offer affordable prix fixe menus for couples on special nights out.
You could even go to one of these restaurants during lunch hours, typically less busy. If you want a romantic dinner for two but don't want to spend too much money, try going out for sushi.
Sushi is not only delicious but inexpensive; plus, many local places are offering great deals on their lunch specials!
If you live near any water park, then another option would be to rent some inner tubes and float down a lazy river together; these parks often have picnic areas where you can eat lunch while enjoying nature.
It may sound silly, but having a make-out spot in San Bernardino will strengthen your relationship because it allows both partners to connect and talk about anything that comes up.
Address: Big Bear, CA 92314, United States
#7. Eat Breakfast at Pancake Pantry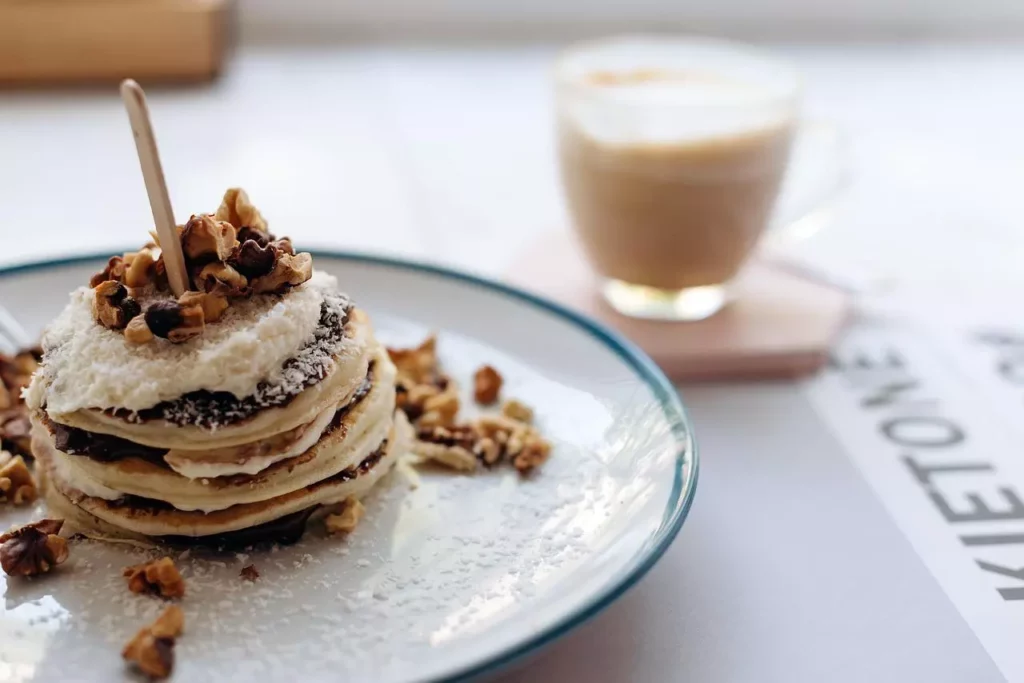 If you're looking for something more than a cup of coffee on your way to work, consider stopping by Pancake Pantry.
This local landmark serves up great pancakes and hearty breakfasts with good service and a smile. On top of that, breakfast is served all day, so don't worry about hitting up Pancake Pantry before 9 a.m.; you can easily make it an early dinner spot!
The restaurant collects cash only, so keep that in mind when ordering, but once you get there, you'll have no problem giving them your money as they have excellent food and drink options.
What are some of your favorite restaurants? Let us know below! We'd love to hear from you.
#8. San Bernardino Railroad and History Museum
If you're looking for cheap things to do in San Bernardino today and want an activity involving a little history and technology, make your way over to the San Bernardino Railroad and History Museum.
Today it's a fully functional museum with exhibits including an early 20th-century locomotive, artifacts from Harvey House waitresses who once worked on trains, train memorabilia (including Santa Fe cookware), and historic photographs taken of classic Southern Pacific locomotives during World War II.
The museum is open every day except Mondays; admission costs $4 for adults and $2 for children ages 6–12 years old. It's closed most holidays, too.
Visitors are free to come to this museum to learn about old legacies that have been there for centuries. Feel free to come over to San Bernardino Railroad and History Museum today to learn!
Address:  1170 W 3rd St, San Bernardino, CA 92410, United States
Since you are enjoying the things to do in San Bernardino, you can also check out San Rafael (California), Lake Arrowhead (California), and Fullerton (California)
#9. Angeles National Forest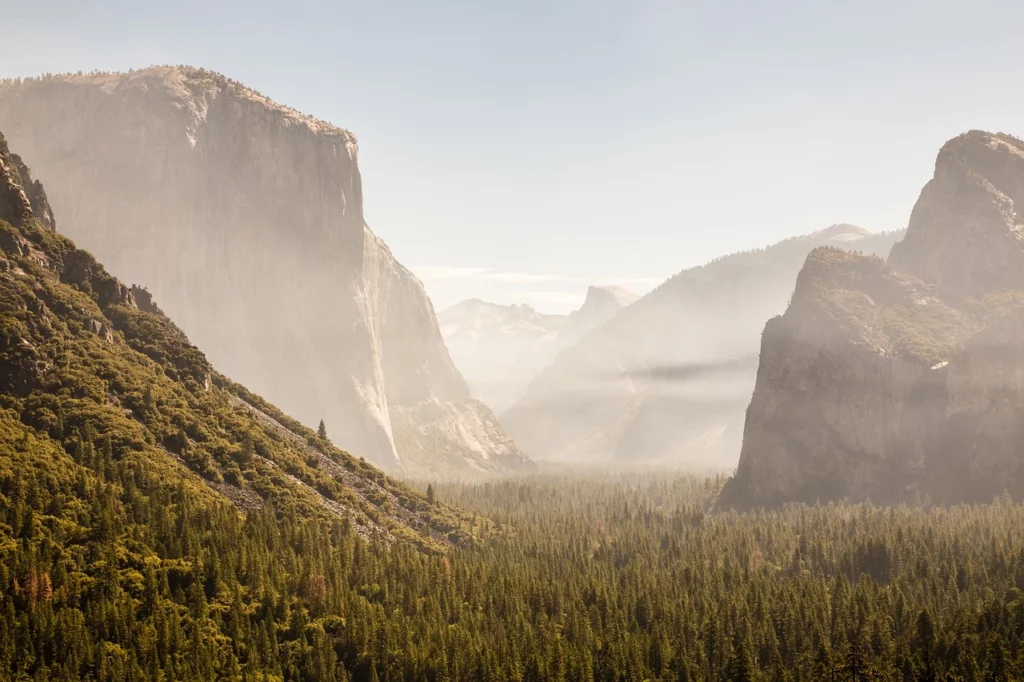 As one of the best places to visit in San Bernadino, California. Adventure seekers will enjoy hiking and mountain biking through Angeles National Forest. The forest is home to hundreds of miles of trails that wind past stunning views.
In addition, campers can explore a variety of spots within Malibu Creek State Park. Many come here for rock climbing, horseback riding, and kayaking on Lake Hughes, though there are numerous picnic spots.
The best part is that the forest is located on the west side of San Bernardino. Getting there might sometimes be challenging, but the easiest way to get there is during winter, so prepare for camping and come over to the Angeles National Forest.
#10. California Theatre of the Performing Arts
The California Theatre of Performing Arts is a performing arts center featuring various performances each week.
Over its history, many notable performers have performed at this theatre, including George Burns and Gracie Allen, Joan Rivers, and Phyllis Diller.
This venue seats approximately 1,200 guests and is located just west of downtown San Bernardino. During performances at night, you can also visit various nearby restaurants within walking distance.
There are plenty of things to do in San Bernardino today if you're looking for something fun to do during your stay. The theatre is one of the first entertainment centers in the city.
The theatre also hosts one or more shows each year. Ensure you visit the California Theatre of Performing Arts and share your experience in the comment section below.
Address: 562 W 4th St, San Bernardino, CA 92401, United States
#11. The National Orange Show Fair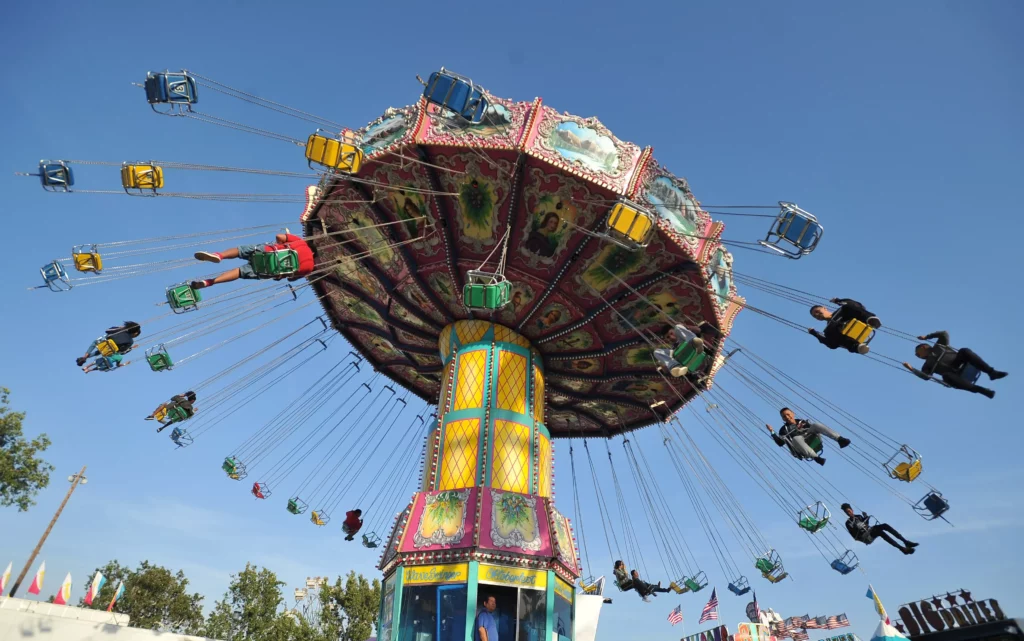 Are you searching for unusual things to do in San Bernardino this weekend? Just kidding, it's the best thing to do.
This year-round attraction hosts everything from antique shows and small fairs to flea markets. One of its most popular annual events is The National Orange Show Fair.
This event features more than 600 exhibitors and draws thousands of visitors. Visitors can also experience live entertainment, carnival rides, and more fun at The National Orange Show Fair.
For example, there are plenty of food options, including funnel cakes, carnival sandwiches, and hot dogs, which will be a hit with both adults and kids!
And if you're looking for something truly unique for your next birthday party or big event, it doesn't get much better than catering from one of these fair favorites.
There are other fun attractions here, like the amusement park rides for adults and kids, and they have a wider range of food vendors offering delicious meals, especially for foodies.
You can also decide to visit the zoo around, and I am sure all this makes the show fair a nice place for vacation.
Address: 689 S E St, San Bernardino, CA 92408, United States
#12. San Manuel Stadium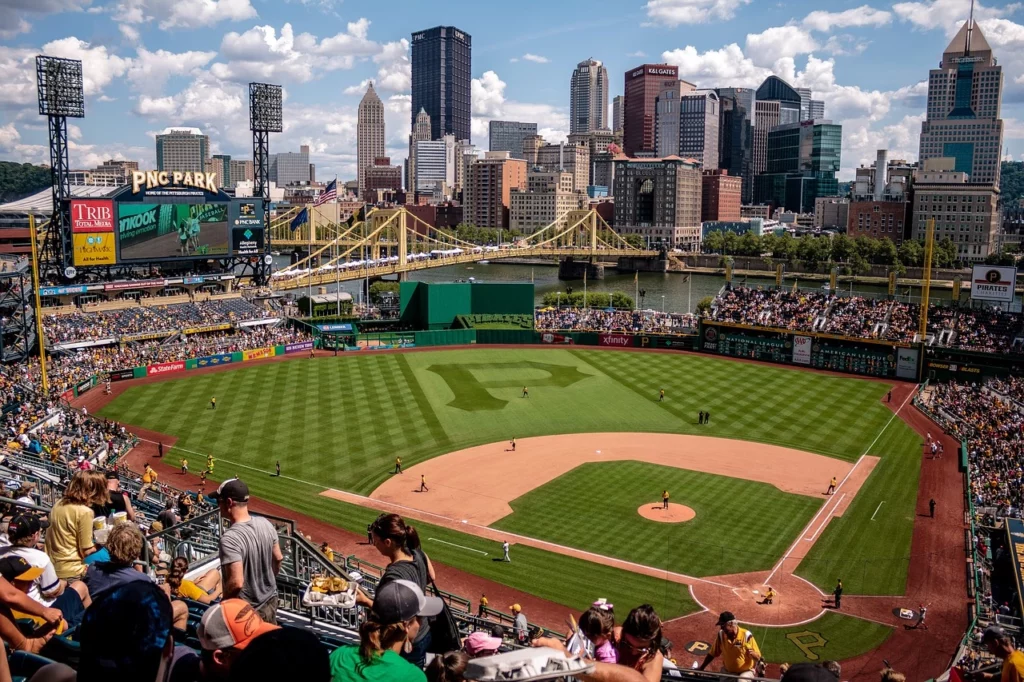 This 3.5 million-square-foot stadium is located adjacent to Downtown and seats more than 33,000 fans for various sporting events throughout its busy year.
If you're going with your family or a group of friends, it's one of those things you can do in San Bernardino that will keep everyone entertained.
And we bet you didn't know that baseball legend Jackie Robinson played for his first professional team here! For many years (from 1957 to 61), he was teammates with popular Brooklyn Dodgers players Duke Snider and Pee Wee Reese.
The San Manuel stadium is one of the best places to learn, watch, and play baseball. The stadium was put in place in 1996 before it was open to the public.
I love this stadium because even though you are not a lover of baseball, the vibrant atmosphere is there to have fun with family and friends. You can enjoy popcorn, hot dog, and tacos which makes your mouth watery.
Address: 280 S E St, San Bernardino, CA 92401, United States
#13. Original McDonald's Site and Museum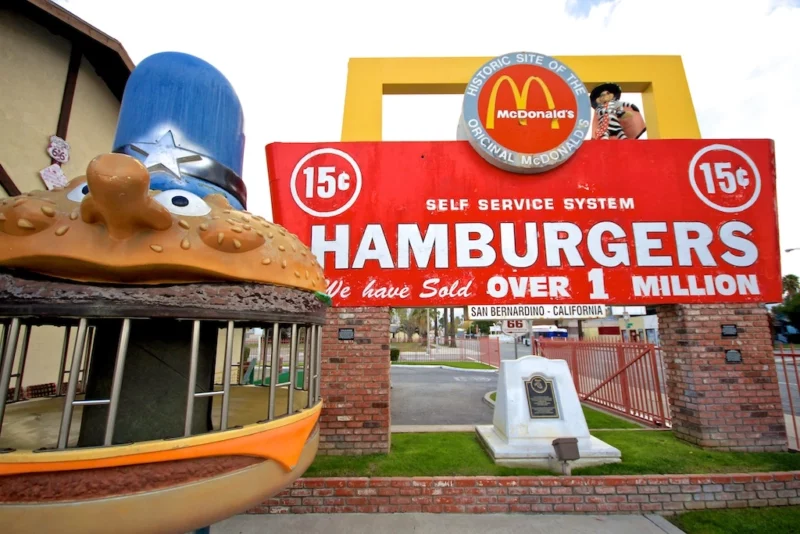 McDonald's is one of the world's biggest fast-food chains, operating in over 100 countries and delighting consumers with its world-famous burgers and fries.
However, many people are unaware that this massive food company began as a BBQ restaurant in San Bernardino.
The location and building are now used as a museum and are still situated on Route 66. A large McDonald's signage, a vast collection of McDonald's memorabilia, classic Happy Meal toys, images of McDonald's across the globe, historical ads, and various souvenirs are all on display at the museum.
The museum is also dedicated to Happy Meal toys from around the world, both vintage and collectible. Visitors are also welcome to bring their Happy Meal toys to the museum to be included in the exhibit.
Apart from the large McDonald's sign, the museum has other distinctive attractions such as Ronald sculptures and the 'Hamburglar prison,' where visitors may pose for photos.
The museum has the imprint of Macdonald's enduring imprint on the globe. Furthermore, entry to this lovely museum is free.
This is one of the unusual things to do in San Bernardino, CA, and one of the San Bernardino, CA attractions worth seeing.
Address: 1398 N E St, San Bernardino, CA 92405, United States
#14. Big Bear Lake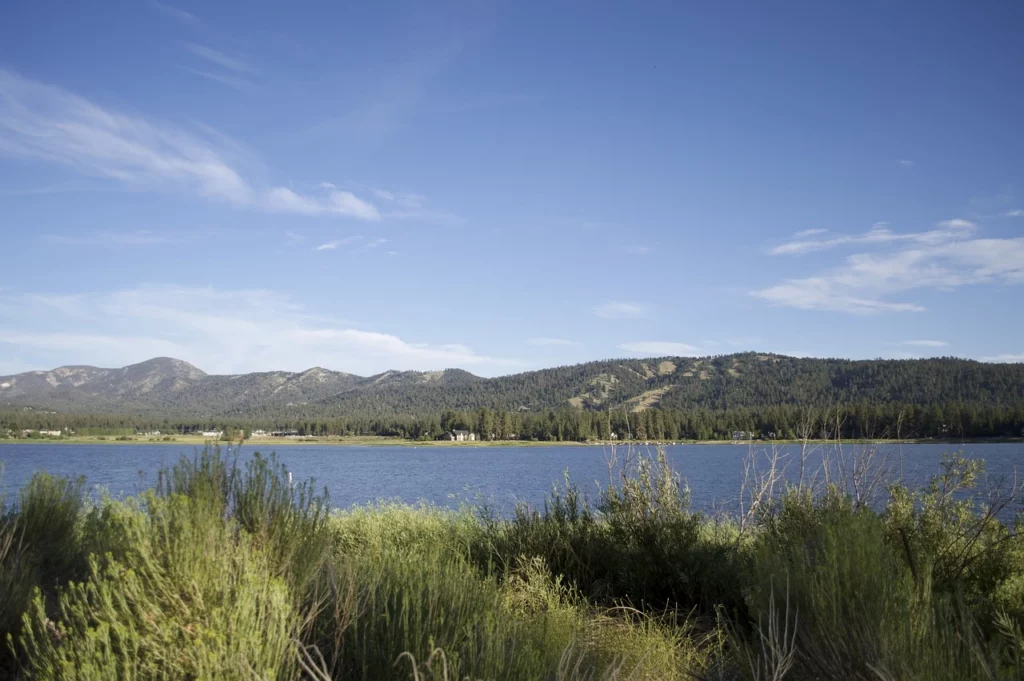 If you live in Southern California, Big Bear Lake is a gem of a fun destination for all ages. Offering everything from water sports to snow-filled winter adventures, it's hard not to find something on your things-to-do list around Big Bear Lake.
When it comes to family-friendly activities, boating is one of Big Bear's best features, and families can enjoy it year-round.
Booking a family weekend at Big Bear Lake doesn't have to break your budget and is well worth any amount you spend when it comes time for swimming, hiking, and skiing activities with your loved ones around Big Bear Lake.
Enjoy an afternoon at Big Bear Lake. Contact us today for more information about things to do in San Bernardino!
#15. Glen Helen Regional Park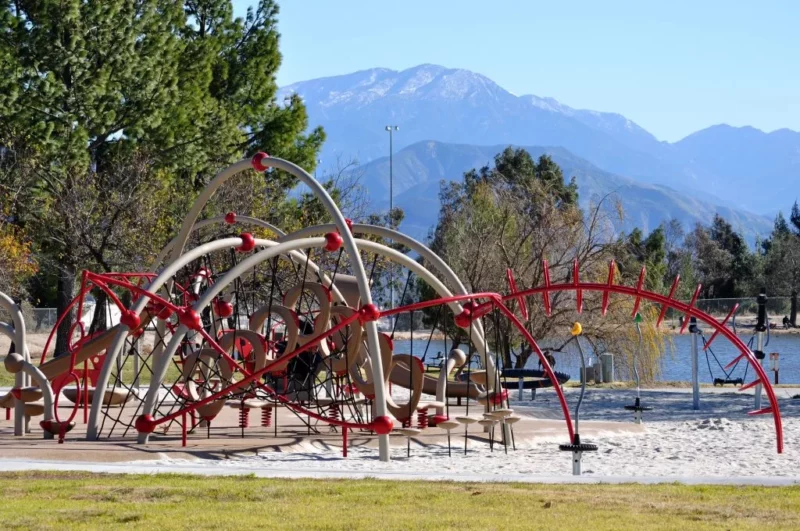 At 2,650 acres, Glen Helen Regional Park is one of San Bernardino's largest green spaces. It's home to Glen Helen Amphitheater and many beautiful trails that cut through canyons and flow through open grasslands.
Keep an eye out for lizards and birds on your hike through here. They are plentiful! During winter, it's a popular destination for cross-country skiers; there are five miles of groomed trails on its property.
There is also a BMX bike course and other areas for extreme sports enthusiasts. If you're not interested in athletic pursuits, you can enjoy nature at its finest here or read a book under tall shade trees.
The park is located near Highway 38 and Bear Valley Road, making it easy to access from just about anywhere in town.
Address: 2555 Glen Helen Pkwy, San Bernardino, CA 92407, United States
#16. Joshua Tree National Park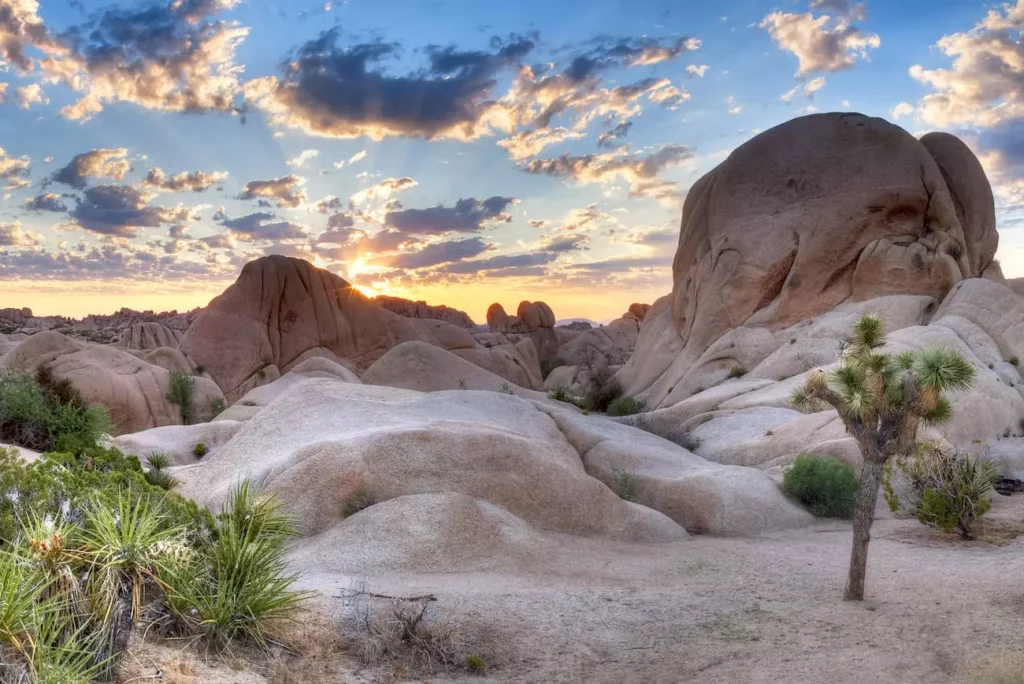 Located about three hours east of Los Angeles lies Joshua Tree National Park. While you're there, take a hike through Joshua Tree's unique and surprisingly beautiful landscape.
You can also rock climb or go stargazing at night and make sure you see a sunrise or sunset while you're there!
Joshua Tree is home to one of America's newest national parks. It was officially recognized as a national park in 1994. The area has been protected since 1936, but it wasn't until 1994 that it became an official national park.
The land was previously part of two other parks: Mojave National Preserve and Joshua Tree National Monument.
If you visit now, you'll notice that signs say Joshua Tree on them; they were installed before it became a full-fledged national park!
The name Joshua tree comes from Mormons who thought its branches looked like outstretched arms (or hands) reaching for heaven.
It's also known as yucca brevifolia (short-leaf yucca) because its leaves are shorter than those of other species in its genus.
More plants and over 800 species have been identified here so far! The park is open 24/7 year-round except on Christmas Day. If you want to camp overnight, reservations must be made ahead of time.
Address: California, United States
#17. Santa Ana River Trail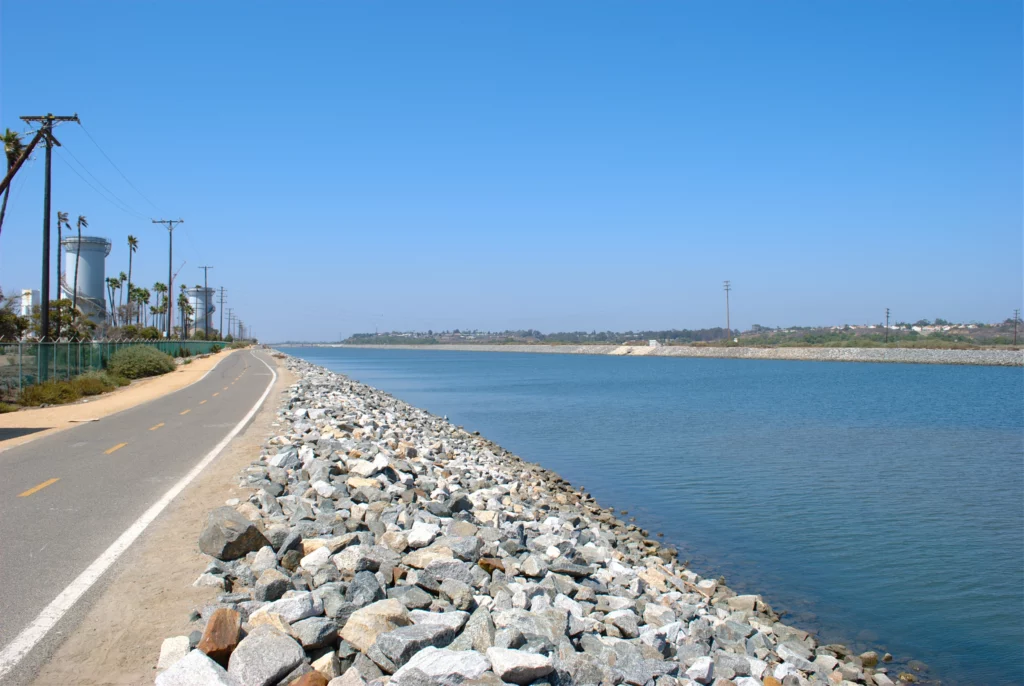 Offering an excellent opportunity for a day hike or picnic, we recommend starting your trip at Cherry Avenue and following the trail along the Green River.
While on your journey, you'll find many stunning vistas and pass through various ecosystems. Be sure to stay hydrated and pack plenty of snacks!
If you're planning to visit more than once, bring a bike or rent one from Zing Bikes & Boards to ride along the Green River Bike Path!
The train station is also just up Cherry Ave, so grab some authentic Mexican food at Las Tapatias before heading back home.
#18. The rim of the World Scenic Byway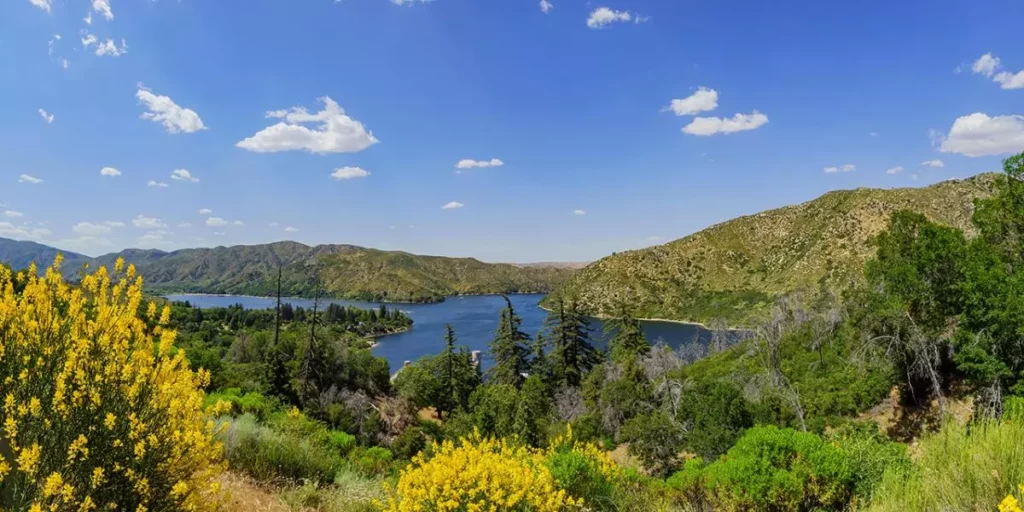 If you're looking for a fun thing to do in San Bernardino today, a drive along the Rim of the World Scenic Byway is your best bet.
This drive features stunning views and several scenic viewpoints—you can stop at any point and take in a vista that few ever get to see.
Don't forget your camera; you won't miss out on snapping shots of Twin Peaks (these points also offer some amazing panoramic views) or Pipes Canyon Overlook.
There are also plenty of signs along Rim of the World Scenic Byway with information about various flora and fauna; if you have time (and energy), take a walk off-trail and explore!
#19. Silverwood Lake State Recreation Area
The Silverwood Lake State Recreation Area is an excellent place for an outing with family and friends. Fishing enthusiasts can look forward to spending time on one of 2 piers located in the recreation area or even heading out on a fishing excursion from the shore.
Picnic areas provide ample space for family gatherings, and larger groups can book pavilions upon reservation. Dogs are allowed at most campsites and hiking trails; pets must always be kept on a leash.
Pets are not allowed in developed day-use areas or around designated swimming beaches. Day-use parking is available at all sites except James Dean and Pine Flats day-use areas, where parking fees may apply. Camping reservations can be made online.
Firewood is sold at campgrounds and some day-use areas during fire season. Dispersed camping outside of designated campgrounds is prohibited within Elsinore Valley, but dispersed camping outside these boundaries is permitted in other park portions.
An Adventure Pass permit must be displayed on vehicles parked within any state park unit that charges an entrance fee ($5/day or $30/year). Reservations are required for picnic shelters (available first-come, first-served when full).
In addition to large public campsites with picnic tables and fire rings, there are three group tent camping areas that hold a maximum capacity of 60 people each.
#20. Go Paragliding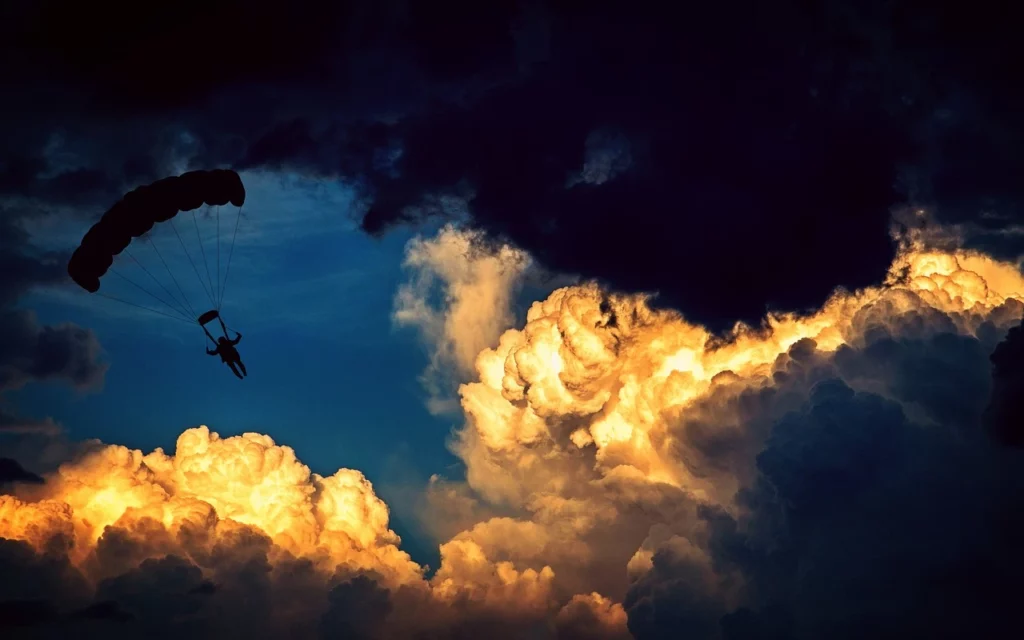 One of our favorite things to do in San Bernardino at night is go paragliding. The most amazing views at sunset are available from a paraglider, and it feels like you're soaring through heaven.
It might seem scary at first, but after you try it once, you'll want to give it another go (or three)!
Going paragliding is an excellent choice if you're looking for things to do in San Bernardino at night that don't cost much money.
#21. Follow an Instagram Star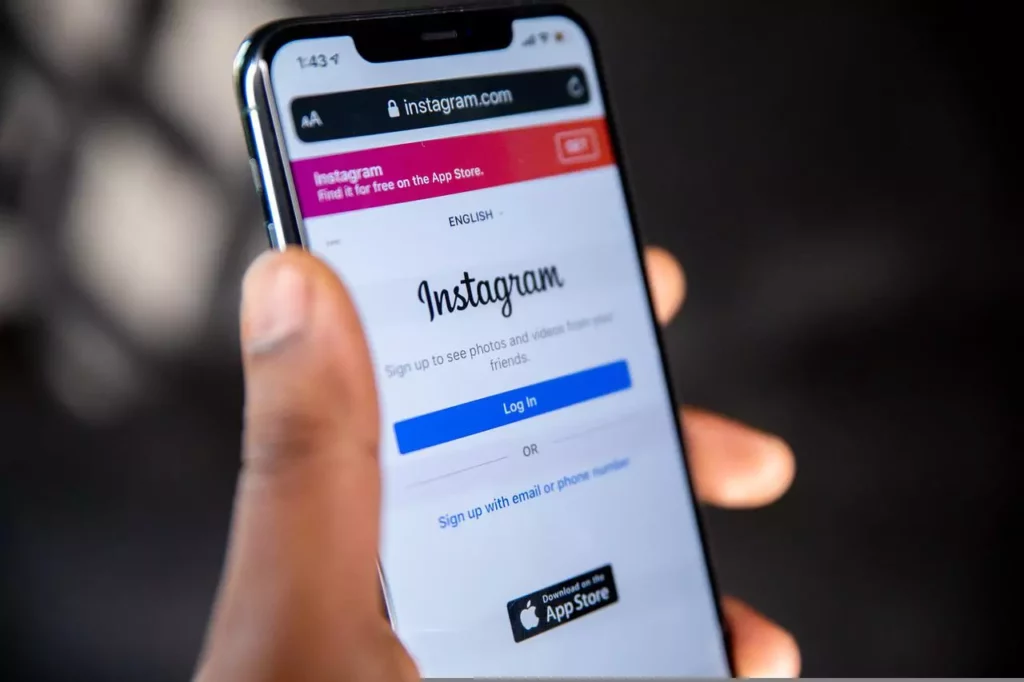 If you're looking for fun things to do in San Bernardino but don't want to hassle with planning out your itinerary, why not just follow an Instagram star?
There are thousands of amazing Instagrammers living in and around SB (seriously), and they'll be able to point you towards some awesome new places that aren't necessarily listed on Yelp.
They'll also help you discover hidden gems within our historic Downtown area and beyond. Plus, it's a great way to see our city through their eyes!
To get started, follow some of these Instameisters: @vasttourist, @sanbernardino_jeff, @thetouristinme, and @downtownsb.
But really, there are so many more! And if you're ever stumped about what fun thing to do in San Bernardino, ask them. They've got loads of ideas.
#22. BJ's Restaurant and Brewhouse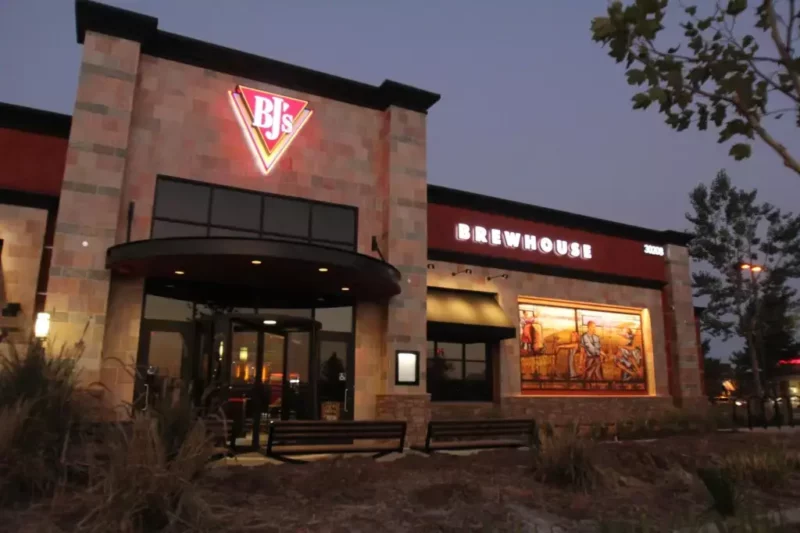 As soon as you walk into BJ's Restaurant and Brewhouse, you know you're having a good time. The casual atmosphere invites diners of all ages, and its proximity to many other shopping centers makes it easy for families with kids to dine there.
Their extensive menu features classic American dishes like burgers, steaks, and pasta, which are sure to please even picky eaters.
It is highly recommended that guests come with an empty stomach as their portions are large enough for a family of four.
It is also worth noting that many diners choose to order a variety of appetizers so they can share them with friends or try multiple items from their delicious menu.
There are locations throughout Southern California, so plan your next meal at BJ's Restaurant and Brewhouse soon!
Address: 1045 Harriman Pl, San Bernardino, CA 92408, United States
#23. Alfredo's Pizza and Pasta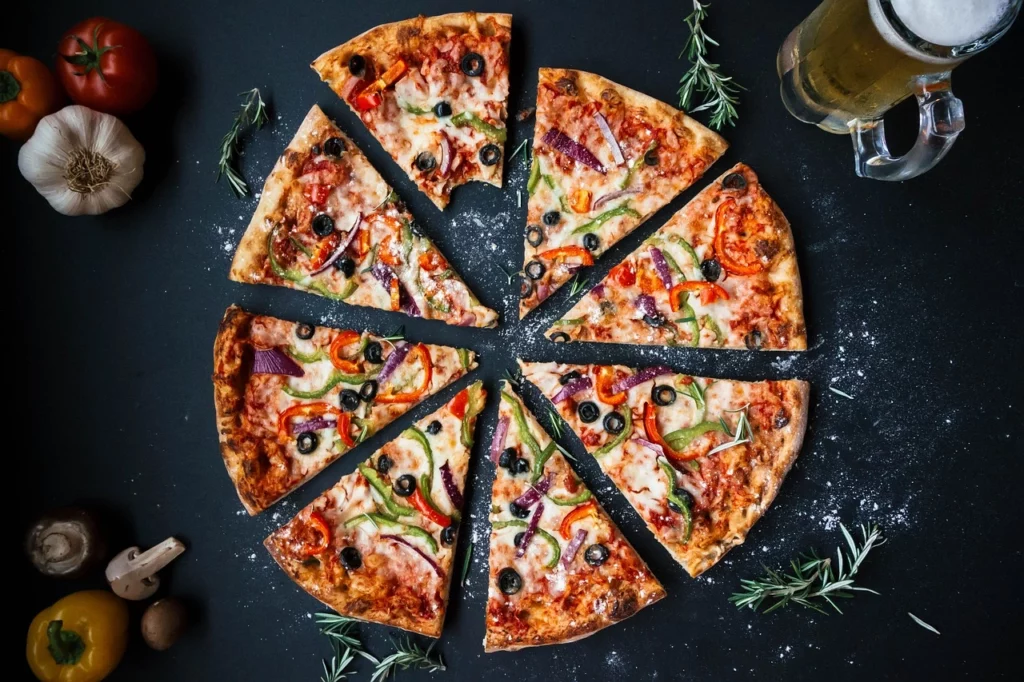 Whether you're planning a family-friendly night out or looking for an elegant place for a business lunch, Alfredo's Pizza and Pasta is sure to please.
Their chef-inspired dishes are beautifully presented and taste delicious. Open for lunch Monday through Friday from 11:30 a.m. until 2:00 p.m.,
Alfredo's offers a variety of sandwiches, soups, salads, pasta, and pizza options, so you can customize your order exactly how you like it. Be sure to ask about their specials!
Address: 251 W Base Line St, San Bernardino, CA 92410, United States
#24. Norton Air Force Base Museum
Located just off Interstate 215, Norton Air Force Base Museum is a great place for history buffs. Stop by and check out some interesting military artifacts from all over the world.
The museum also has educational programs on certain days of the week, so look into them before you go! There are plenty of kids' programs available as well.
This museum is named after Leland Norton, a World War II captain willing to put his life on the line to save his men. In 2013, the air force facility was decommissioned and transformed into a museum.
This bravery museum has a large collection of memorabilia and aircraft and military personnel photos. Visitors may also take guided tours of the museum to learn more about the history of the air force post.
Address: 1601 E 3rd St, San Bernardino, CA 92408, United States
#25. Glen Helen Raceway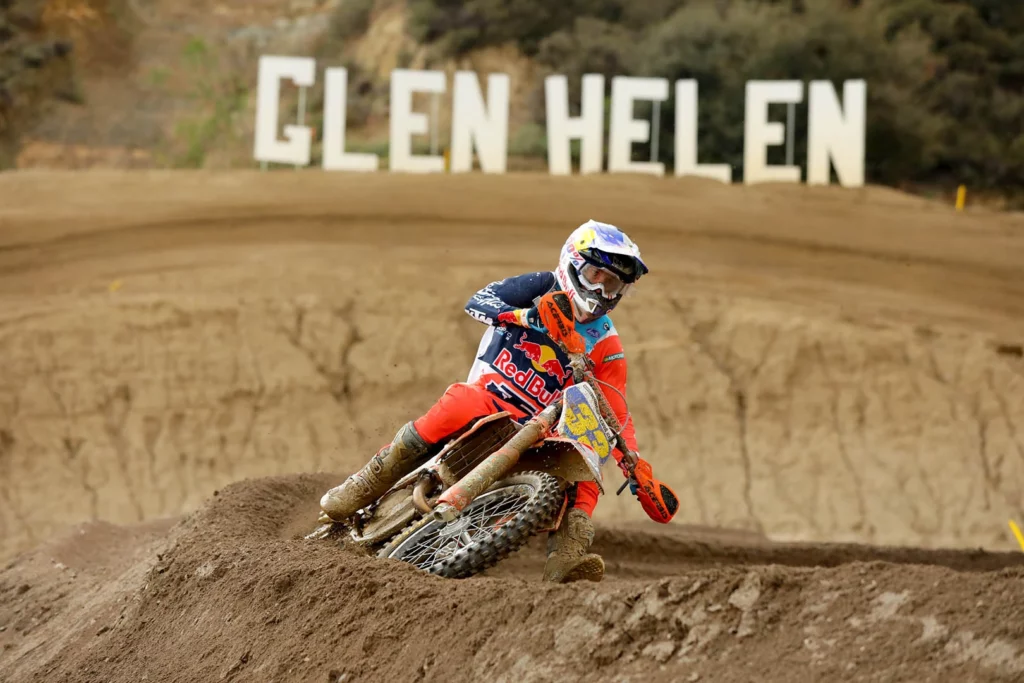 If you're a car or motorcycle lover (or want to check out some cool cars), Glen Helen Raceway is a must-see while visiting San Bernardino.
In addition to a track for motocross and other types of racing, there are also lots of fun rides and activities around. Bring some friends and bring your camera; the raceway is something worth seeing!
Remember that it gets really hot here year-round, so make sure you stay hydrated! There are plenty of places nearby if you want somewhere air-conditioned as well.
The raceway offers food options and bars on-site if you'd rather skip bringing snacks with you. Make sure everyone has fun, including parents too!
Address: 18585 Verdemont Ranch Rd, San Bernardino, CA 92407, United States
#26. SB Raceway Indoor Karting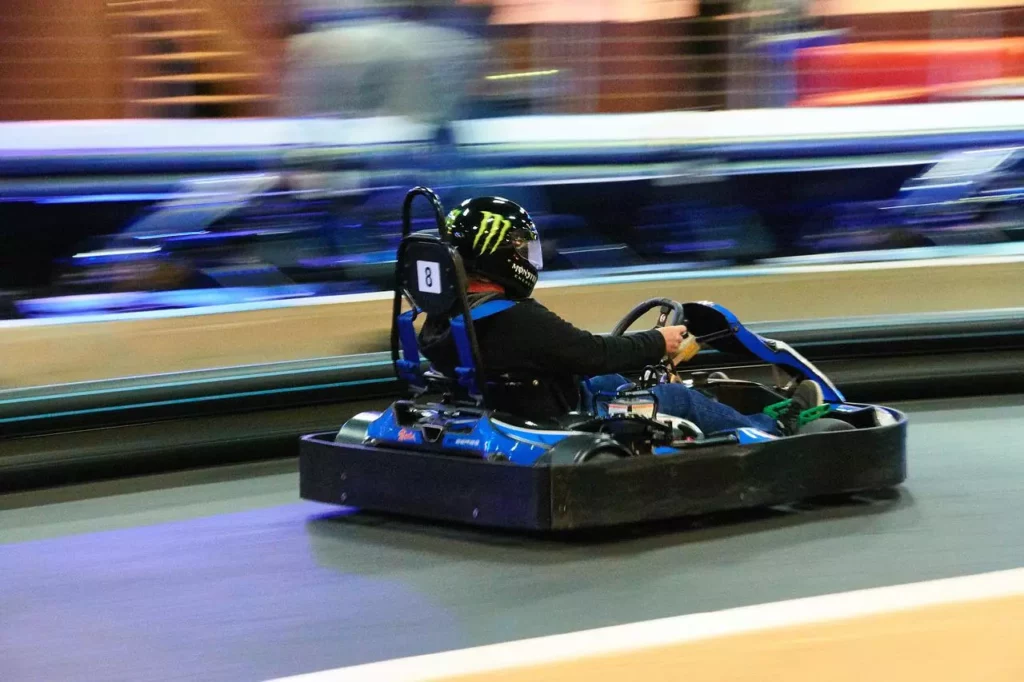 Go for a spin on electrically powered go-karts in one of two 1/2-mile tracks at SB Raceway. Choose from street and pro classes and mini karts for ages 6 and up.
Race against a friend or an opponent during double-elimination tournaments. After your sessions, enjoy other race games, such as bocce ball, cornhole toss, and billiards.
Reservations are required; call ahead to reserve a spot. You must be at least ten years old and 54 inches tall to drive solo. If you're under 18, you must have parental consent to drive solo; anyone under 18 whom an adult does not accompany will not be allowed into the facility without parental consent.
The track is open until 11 p.m., but hours may vary depending on business volume; check with staff before visiting if you plan to arrive later than 9 p.m.
Sessions last 20 minutes per person (or 40 minutes if there are three people per lane). Prices start at $20 per person for one session, including equipment rental (you must bring your helmet). Call ahead for holiday hours and special events pricing information.
Address: 217 E Club Center Dr, San Bernardino, CA 92408, United States
#27. Sunny Day Spa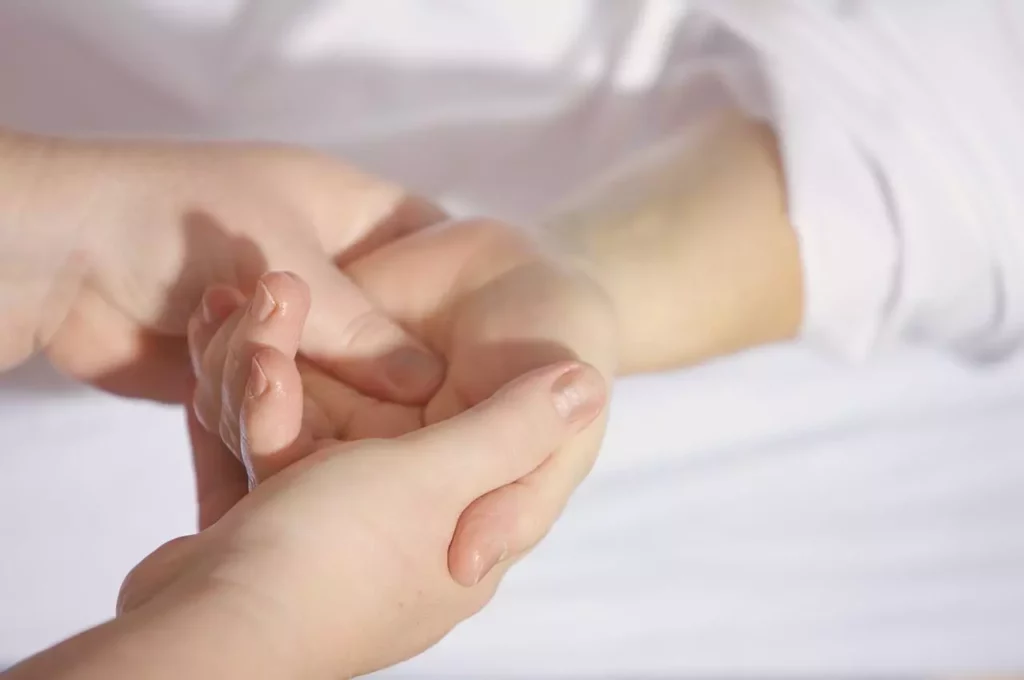 Enjoy a relaxing massage at Sunny Day Spa. Getting one of these services done will relax you, so if you're looking for something fun to do in San Bernardino at night, it's a good idea to put it on your itinerary.
There are three kinds of massages available: Thai oil therapy, Swedish massage, and shiatsu, so choose what works best for you.
You will feel relaxed after visiting Sunny Day Spa, but it also looks great. The services offered here include body scrubs and facials as well. Make an appointment today!
Address: 650 S E St, San Bernardino, CA 92408, United States
What was San Bernardino known for?
San Bernardino was known for its vast citrus groves. Some of those citrus trees still stand. You can find them at Heritage Park and along Waterman Avenue.
The city is also home to Lake Arrowhead, a popular destination with boaters and campers. If you're looking for something more urban, check out Downtown's historic State Theatre or Arrowhead Towne Center Mall, the largest mall in Southern California.
Why is San Bernardino so popular?
The location of San Bernardino along Route 66, perhaps one of the best known routes in the world, is possibly its most notable claim to fame.
Although it's far from the only activity taking on in San Bernardino, the community is so devoted to the road that an annual festival is staged in its honor.
Is San Bernardino north or south of LA?
About 60 miles (97 km) east of Los Angeles, the city is located in the San Bernardino foothills and the eastern part of the San Bernardino Valley.
Where is San Bernardino California?
The city of San Bernardino is located in Southern California's Inland Empire. It is around 120 miles northeast of San Diego and 60 miles east of Los Angeles.
At the base of the San Bernardino Mountains, in the San Bernardino Valley, is where the city is located. The San Bernardino River also passes through the city, in addition to Lake Arrowhead and Big Bear Lake.
The county seat of San Bernardino County, the fifth-most populated in California, is San Bernardino. Due to the presence of the Interstate 10 and Interstate 215 freeways, the city serves as a significant transportation hub. San Bernardino International Airport is situated in San Bernardino.
Plan your trip to San Bernardino
Whether you're visiting friends or family, exploring your roots, or looking for a new place to call home, there are plenty of reasons to spend time in San Bernardino.
With just a little bit of research and help from our local expert at Colton Vacations, you can find things for everyone!
If you have other questions about what there is to do here or if you want more suggestions, don't hesitate to ask.
Our vacation experts are always happy to provide advice on what's most fun and affordable while you're staying in beautiful Southern California. Enjoy your vacation today!
Disclaimer: Vasttourist always strives for content accuracy. Since the time of publishing, travel-related information regarding pricing, schedules, and hours may have changed. Please see individual websites embedded in this post for the most current trip-planning information.

Unless otherwise stated, Vasttourist does not claim ownership of any images used on our blog site. The respectful owners of all visual content have copyright protection. We try to include links to the sources. If any images are your property and you do not want them to appear on our blog, don't hesitate to contact us; we will take them down immediately. We support properly crediting the original writer, artist, or photographer.