22 Best & Fun Things To Do In Florence SC (South Carolina)
Are you having difficulty deciding on the best things to do in Florence SC? Worry less, for we are here to guide you better. Florence is one of the fascinating destinations for vacations, business trips, honeymoons, etc. It has many places to chill out, historical destinations, great shopping malls, and other hidden treasures.
Florence, SC, located in the Pee Dee region of South Carolina, offers many attractions for tourists to explore on their visit to the city. From historical landmarks to scenic areas and entertainment venues, visitors will find many things to do when visiting Florence.
Plan your trip around one of these 20 fun things to do in Florence, SC, and you'll have a memorable experience during your time in the city. Continue down to discover the wonders that make Florence, SC, an amazing place to be.
Disclosure: This article may contain affiliate links. I may receive compensation from eligible purchases made on Amazon.com as an Amazon Associate. Without charging you any further fees, these sales assist in maintaining this blog. Details are available on our policy page.
22 Best Things To Do In Florence SC (South Carolina)
#1. Florence County Museum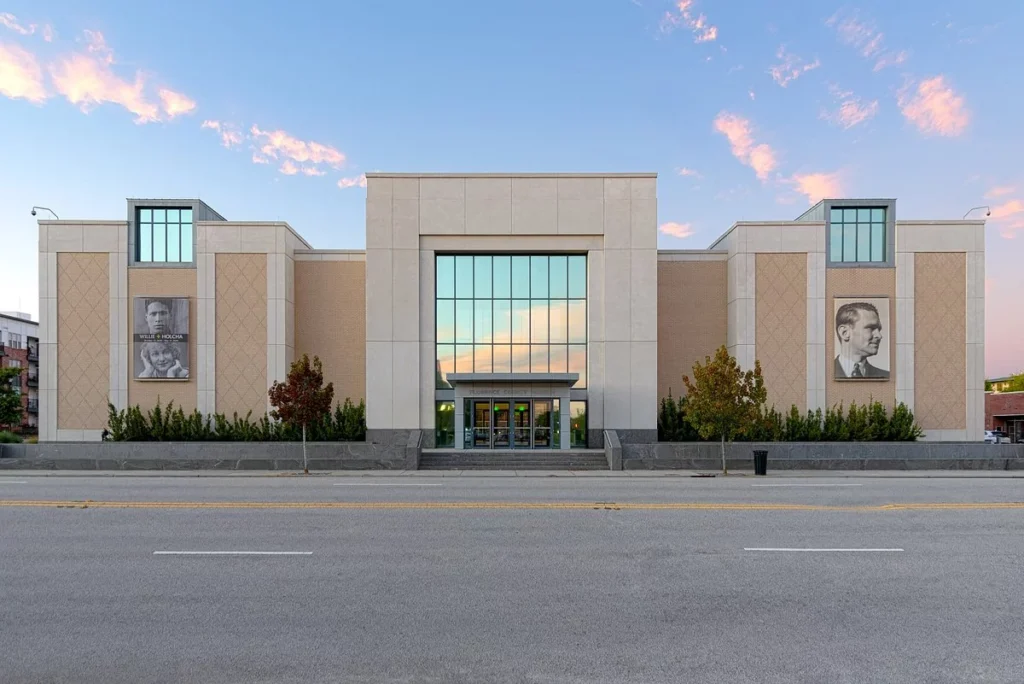 The Florence County Museum is an educational museum that reflects art, history, and science. The museum engages people of all ages through several exhibitions, studios, lectures, and so on.
Florence county museums entertain more than two million visitors every year. Before this, it is one of the best things to include in your list for a memorable trip to Florence, South Carolina.
It is highly furnished with different interesting collections and provides a platform for contemporary artists. The museum offers a large parking space and is wheelchair accessible, so you don't have to worry about any inconvenience.
Address: 111 W Cheves St, Florence, SC 29501, United States
#2. Timrod Park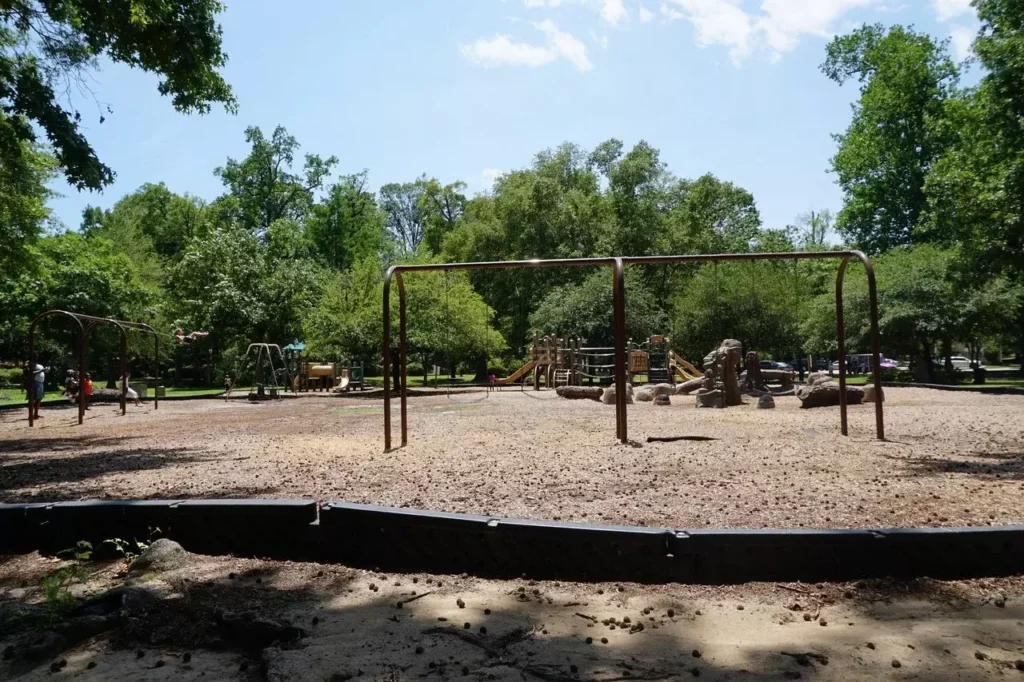 Timrod Park is one of the best places to visit in Florence, SC. It's a very nice park with beautiful scenery. It is a quiet, gorgeous place to walk through for a good stroll and take nice pictures of the family. It is located at the heart of Florence.
Timrod park is always clean and well kept, so a very nice place to relax and think.
It features 18 acres, playgrounds with picnic tables and benches, a gazebo, an amphitheater, a fitness area, tennis courts, outdoor facilities, and many others. For every person in Florence, SC, timrod Park is one place to include in your things-to-do list.
Address: 400 timrod Park Dr, Florence, SC 29501, United States
‌#3. The War Between the States Museum
The War Between the States museum is a great place to be if you are looking for what to do in Florence, South Carolina. It is also a must-see museum for history buffs.
In this museum, many things are viewable, ranging from bullets, weapons, swords, carbines, rifles, musket and pistol-confederate paper money, cannonballs, artifacts, and so many others.
It is quite a nice place to stop over and enjoy the historic site, which won't cost you much. The museum is usually open on Wednesdays and Saturdays, which you must note before planning your trip.
Address: 107 Guerry St, Florence, SC 29501, United States
#4. Jazz on Dargan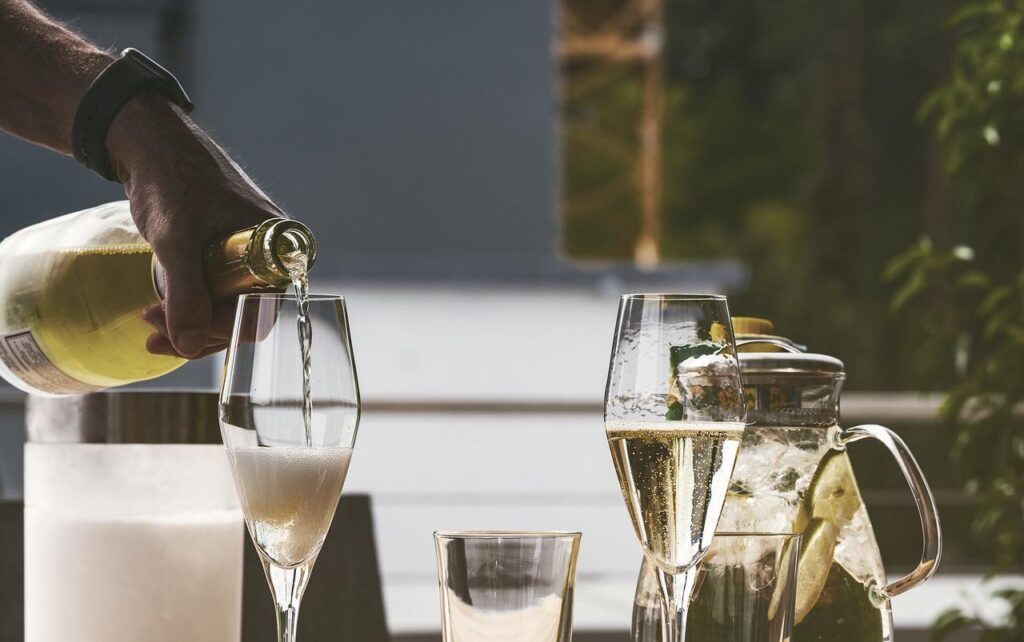 One of Florence's oldest yet most contemporary restaurants is Jazz on Dargan. This restaurant in the city's center is the finest place to sample mouthwatering American staples, including burgers, wings, and salads.
This location epitomizes enjoyment. Watch your squad play against the opposition on the restaurant's TV while enjoying some wonderful food.
You'll have the impression that you're viewing the game in a stadium with loud crowd support. Every taste of the succulent beef patty on the soft bread, which has been expertly grilled, will transport you to a culinary paradise. Adding the fresh flavors from the lettuce, tomato, and pickle elevates the dish to a culinary high point.
You can check out the best restaurants in Florence SC.
Address: 137 N Dargan St, Florence, SC 29506, United States
#5. Mars Bluff Atomic Bomb Impact Crater
One of the best things to do in Florence, SC, is to visit Mars Bluff's atomic bomb impact site crater, a war catastrophe that has become a landmark in South Carolina.
It was due to accidents by the United States Airforce releasing atomic bombs to a non-target place. As a result, it forms a mark that remains a remarkable history and site.
Mars bluff Florence has remained a top landmark to visit for tourists and should be included in your things-to-do list in Florence, SC. It is a short stroll into the wood.
It is located at Crater Rd. Mars bluff Florence, South Carolina 29506, United States.
Planning a road trip to South Carolina? You can can check out the best things to do in Spartanburg South Carolina, and Fun Things To Do In Anderson SC.
#6. Seminar Brewing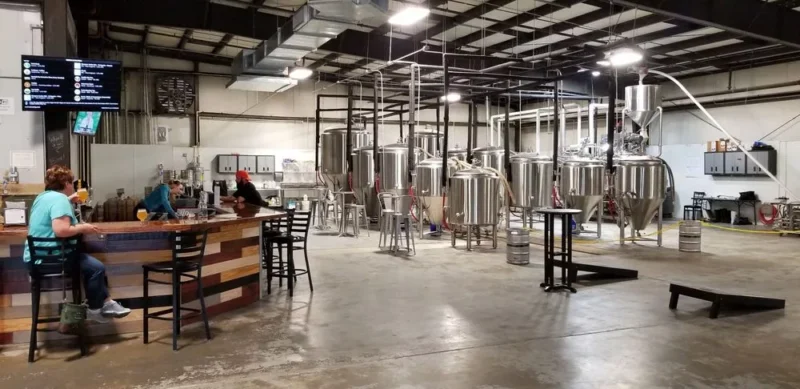 Seminar Brewing is the first and one of the exceptional craft brewing in Florence, SC, United States. It produces exceptional beers. It is a very nice destination to enjoy locally-made craft beers to your taste.
Seminar brewing has all it takes to make your vacation an interesting one. It is a place where you can eat delicious meals served to buy Kanza under their roof. There is no doubt about getting delicious food to your taste at a reasonable price.
We should include an interesting place in our list of things to do in Florence, SC.
Address: 551 w Lucas St, Florence, SC 29501, United States
#7. Thieves Market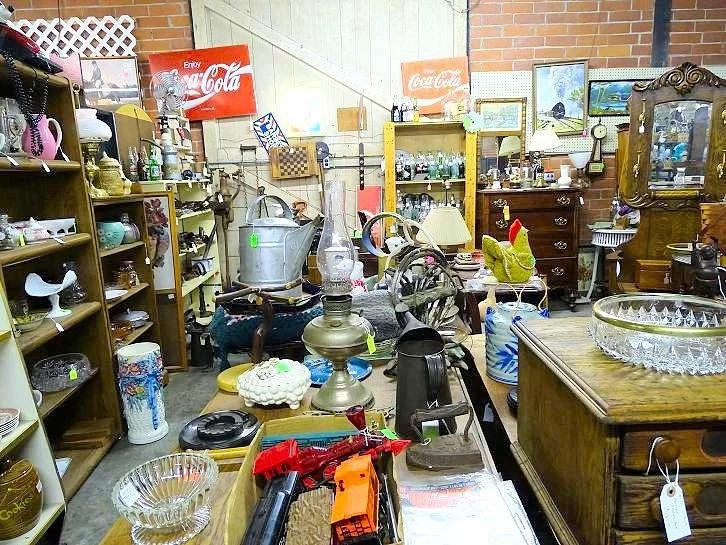 Thieves Market is a vast but impressive market that offers excellent shopping. It is an enjoyable place to shop items ranging from antiques, furniture, vendors, sinks, sculpture, etc.
Most importantly, the thieves' market renders unique goods you can't miss out on. Before these, the thieves market should be the first in mind for a trip to Florence, SC.
Nevertheless, the building doesn't have an AC, which means it is scorching but amusing, and there are so many things to explore.
Above all, they have a very lovely staff loyal to the core. You can ask them for anything, and they will politely lead the way. So don't hesitate to add this to the things to do in Florence, sc on your list.
Address: 1820 E Palmetto Street, Florence, SC 29506, United States
#8. Florence Civic Center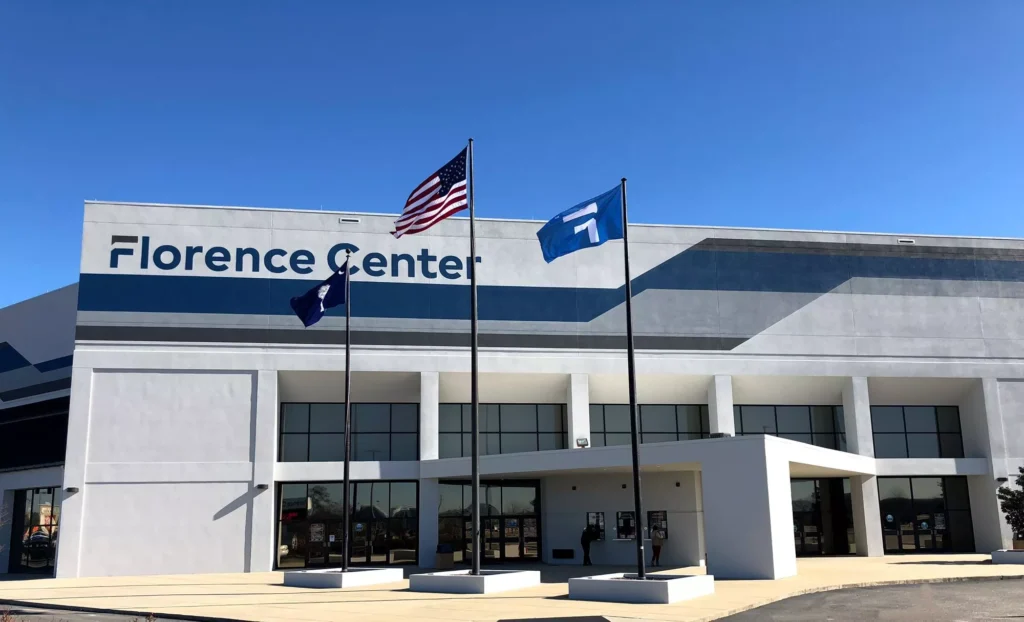 Florence Civic center has been one of the dreamiest destinations in Florence, South Carolina. It is the center for entertainment, exhibition, and several Civic events in the Florence region. Its arena also serves big-time sports events.
Florence Civic Center has a total landmass of over 50,000 square feet, making it an immense hub that can accommodate all events. This is a great place to sit and relax while events keep you entertained.
Before these, Florence Civic Center is a must-see that should be added to your list of free things to do in Florence, SC, this weekend.
Address: 3300 W radio Dr. Florence SC 29501 United States
#9. Locked Inn Escape Room Games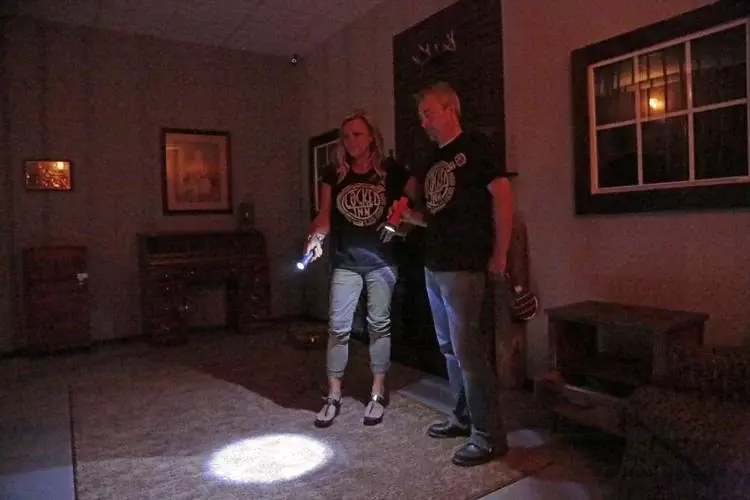 This is a lovely destination for adventure. Look no further if you have been seeking a great Florence city experience. The Locked Inn escape room games are the best. The game rooms are an opportunity for our guests to exercise their intelligence and problem-solving skills in a safe and challenging environment.
Each room has its own story that unfolds through video-game-like missions. It offers a non-scary adventure that makes room for both young and old within 6 to 90 years. The game time limit is 60 minutes, with 4 to 10 players on each adventure trip.
Every team is equipped with everything they need and guided by a professional game master who helps guide teams along the way and provides additional hints when needed. The staff was very helpful and friendly.
The two-story game took about 45 minutes for our group of 8 and was challenging. It was a mix of things, from puzzles to timing the perfect jumps over gaps to unlocking the code on a door. I would recommend it to anyone looking for an entertaining way to spend time with family or friends while having an active event.
Locked Inn escape room games are filled with adventures and secrets you can't wait to discover. Plan your trip today and book your experience on one of the best things to do in Florence, SC.
Address: 214-A Dozier Blvd, Florence, SC 29501, United States
Are you about to embark on an adventure to California for a wonderful vacation? Check out the best Things to Do in West Covina California, 27 Fun Things to do in San Bernardino California, Fun Things To Do In Gilroy California, and 35 Best Things To Do In Palmdale California.
#10. 1720 Burger Bar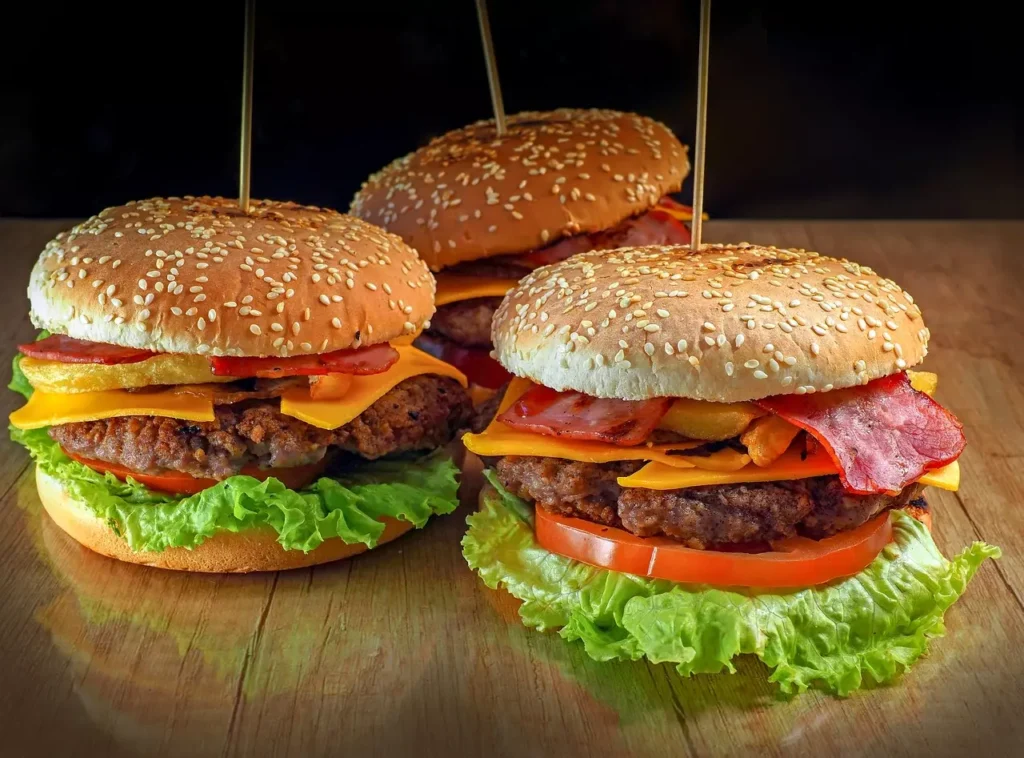 1720 burger bar is a great place to enjoy the nightlife in Florence, SC, United States. It is an awesome place which you won't regret visiting. It offers unique menus ranging from the Optimus burger to American Ninja.
1720 burger bar is also a place to enjoy your date with your hubby. Wow, it also offers excellent fries and dishes with a good-looking and outstanding waitress.
It is a small but mighty bar, adding a 1720 burger bar to the things you will do for your trip to Florence will be one of the best choices so far as nightlife is concerned.
Address: 850 Woody Jones Blvd, Florence, SC 29501, United States
#11. Magnolia Mall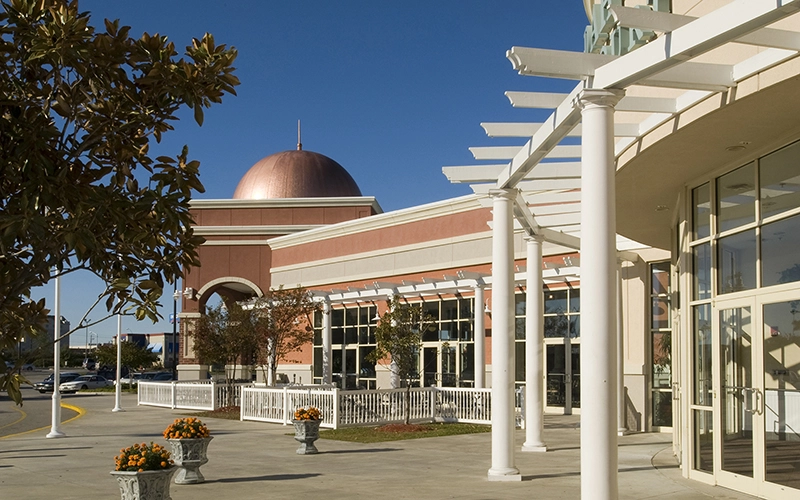 Magnolia mall is a regional shopping mall in Florence, SC, the United States. It is one of the best malls to visit and explore, which makes it among the startling things to do in Florence, SC.
In this mall, the cost of items is reasonable, making it affordable. It has a lot to offer you, and it is a must to explore the area.
Don't worry about parking space here because it has more than enough parking space for all.
Above all, the magnolia mall is a decent mall with an extraordinary staff. Each store in the magnolia mall is always clean and neat. What a nice place to shop, and you won't regret anything. Before, who should add this magnolia mall to your things-to-do list for a more memorable trip to Florence, SC?
Address: 2701 David H McLeod Blvd Florence SC 29501 United States
#12. Tour the Palmetto Peddlers Antiques Mall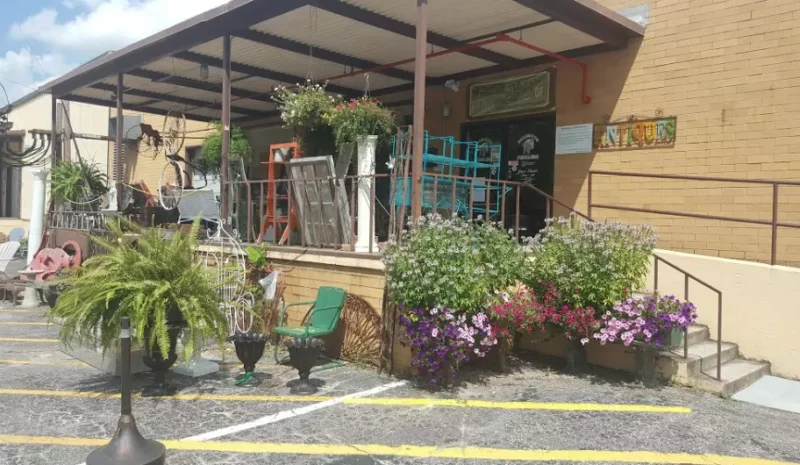 Besides the natural beauty of the Palmetto State, there are many things for visitors to do and see when visiting. One fun experience visitors can have is visiting one of South Carolina's oldest antique malls!
The Palmetto Peddlers Antiques Mall is one of a kind, with over 60 dealers from all over the US. Each dealer brings something different, so you're sure to find at least one piece you fall in love with!
If antique shopping isn't your thing, there are still plenty of ways to explore this lovely state while not staying on adages: enjoy a relaxing walk along scenic Breach Inlet Drive or catch a drink at Sullivan's Marina. Regardless of what you choose to do, be sure to stay safe by bringing sunscreen and bug spray!
Address: 2295 Hoffmeyer Rd, Florence, SC 29501, United States
#13. Visit Florence Veterans Park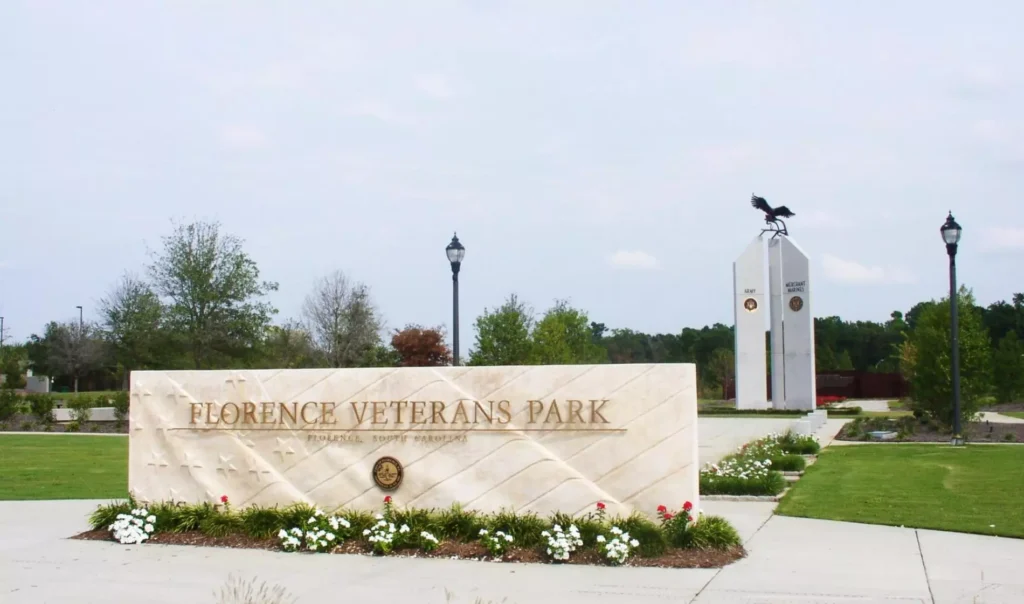 Veterans Park is a public green space managed by the City of Florence. The park offers over 36 acres for guests to enjoy and includes walking trails, playgrounds, and nature reserves. Horseshoe pits can be found on one side of the park for visitors looking for more active pursuits.
Pets are allowed on leashes as long as they are controlled by an owner who is well-behaved. Parking near the park's entrances will cost you $1 per hour. Park hours are 7 am – 11 pm daily.
Visitors should also be aware that not all park areas allow dogs off leash at any time or during particular seasons. Call ahead before bringing your pet to this location if you want to play it safe!
Address: 842 Woody Jones Blvd, Florence, SC 29501, United States
#14. Drs. Bruce & Lee Foundation Library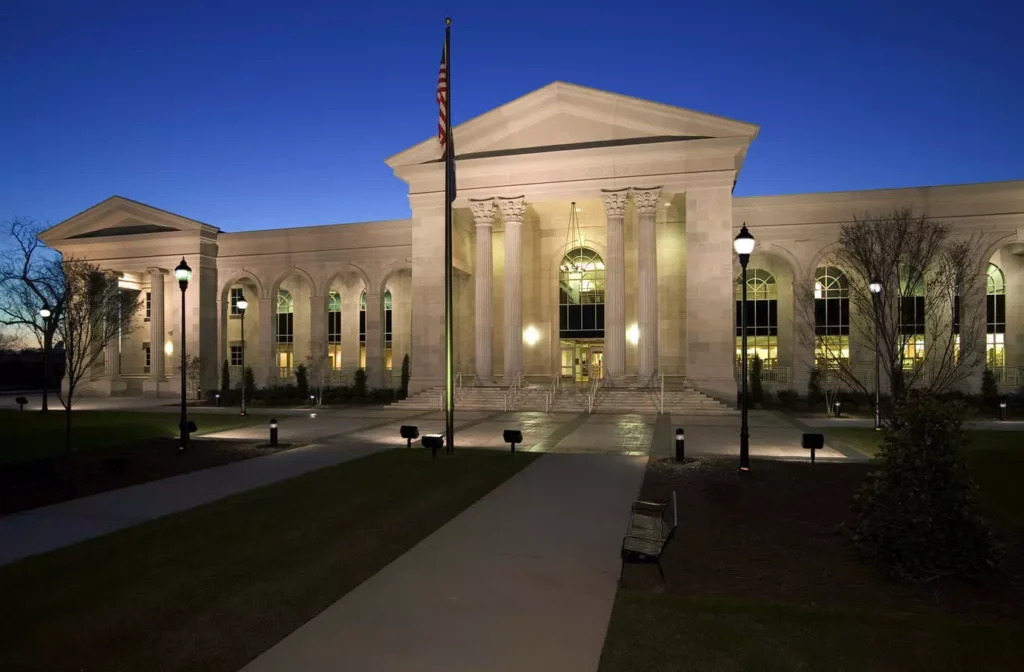 Dr. Bruce & Lee Foundation Library is located on the Medical University of South Carolina campus and is open to the public. Students studying on our Charleston or Columbia campuses can access this library during the academic year.
Drs. Bruce & Lee Foundation Library contains a collection of over 130,000 volumes that include books and journals on all aspects of medicine, science, and technology. The library also provides access to major medical databases such as Medline and CINAHL.
Health Sciences librarians are available to provide information services by appointment, and computer workstations with Internet access are available for use. Drop-in hours are provided Monday through Friday from 8:00 am to 5:00 pm.
Address: 509 S Dargan St, Florence, SC 29506, United States
Do you want to explore beautiful places in the United states? Why not check out the places to visit in Albrightsville Pennsylvania, Windsor Ontario Canada, Clermont Florida, and Fun Things to Do in Lake Jackson Texas.
#15. Columns Plantation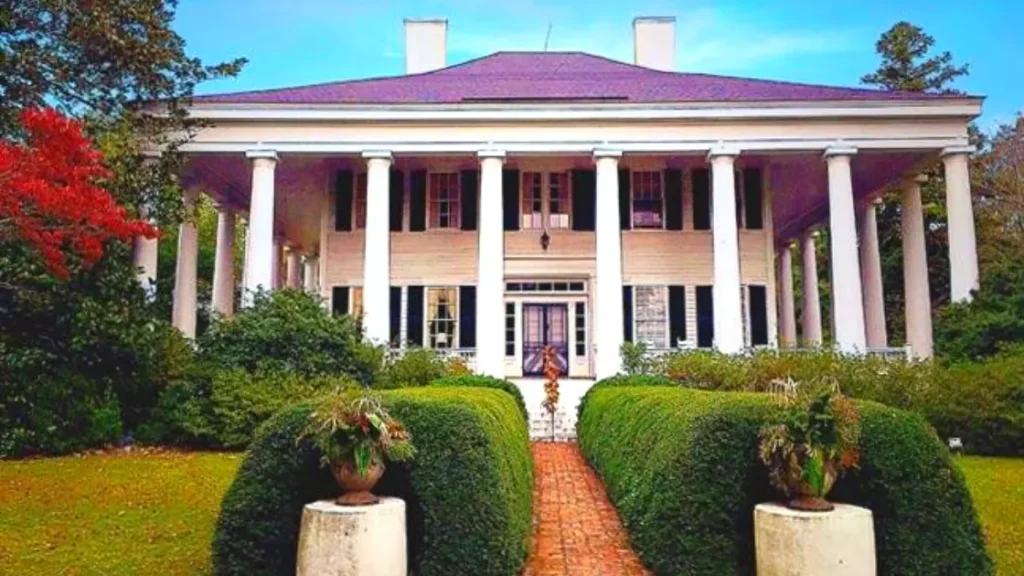 There are plenty of great places to go while you're on vacation. Be sure to visit Columns Plantation on your next trip. This place is a wonderland for the senses! The plantation's six acres feature centuries-old live oaks draped with Spanish moss and majestic black tupelo trees.
Take a stroll through the house or enjoy the regional fare at one of the restaurants. You'll have fun exploring this lush nature preserve, perfectly landscaped with five different gardens showcasing plants worldwide. It features 23 miles of groomed trails that accommodate visitors of every age and ability level.
All proceeds from these hiking trips benefit several local charities as well as the upkeep of the property. Add this to your list of things to do in Florence, SC, today.
Address: 5001 Rankin Plantation Rd, Florence, SC 29506, United States
#16. Cottle Strawberry Farm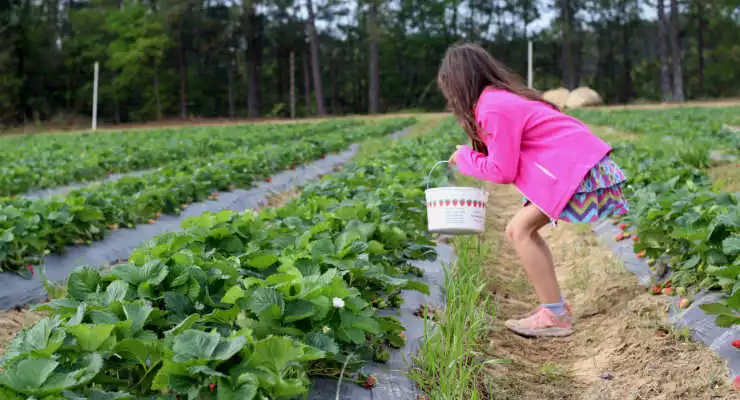 No vacation is complete without indulging in fresh, homegrown fruit! Stop by Cottle Strawberry Farm on your next visit and taste the sweet fruit right off the vine.
This family-owned farm provides a memorable experience with lots of opportunities for picking. You'll find strawberries are just a small slice of what they offer! Seasonal offerings include tomatoes, asparagus, watermelon, cantaloupe, and blackberries.
When you stop by for a visit this fall, keep an eye out for Cottle's famous pumpkin patch! The pumpkins start planting at the beginning of September and are ready by October. What better way to ring in the season than with a hot cup of apple cider or freshly baked donuts from their homemade bakery?
Address: 3712 W Palmetto St, Florence, SC 29501, United States
#17. Francis Marion University Performing Arts Center
A trip to the Francis Marion University Performing Arts Center is a must-see! Wonderful performances are happening all the time! The Francis Marion University School of Music provides recitals and performances on campus.
They also bring world-class performers, conductors, and educators into the center. It's a great experience for anyone!
They have an awesome piano program with many opportunities to learn more about music!
It's free and open to the public, too, so it doesn't matter if you're local or visiting, come out and enjoy the music! See what our students have been working hard on since they were little. You won't regret it.
Address: 201 S Dargan St, Florence, SC 29506, United States
Are you about to embark on an adventure to Texas? You can check out the best things to do in Waxahachie Texas, Kerrville Texas, San Angelo Texas and Fun Things To Do In Victoria Texas.
#18. Sparrow Stadium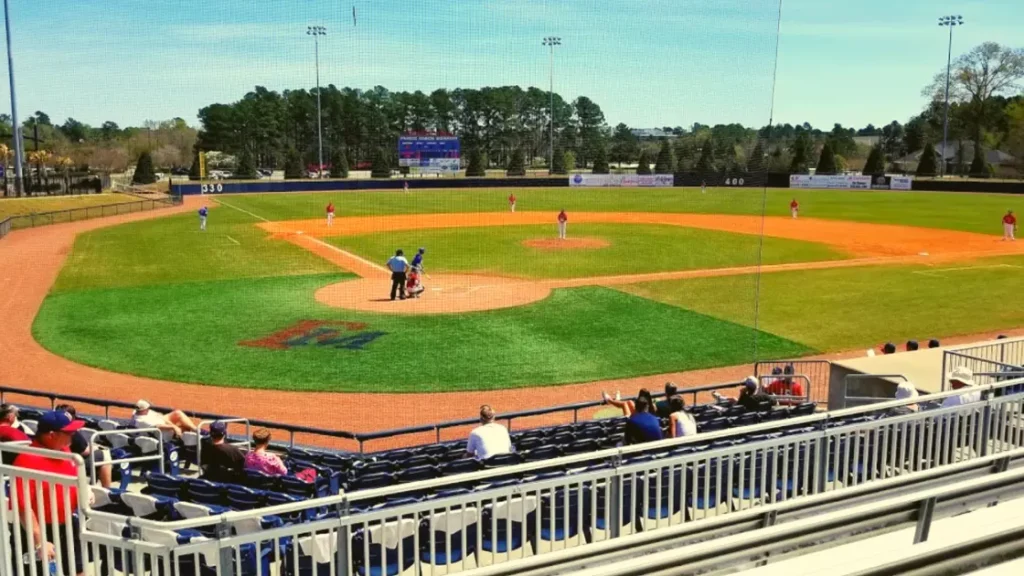 This cozy stadium is the perfect place for watching a ball game. The Carolina League's Buies Creek Astros and The Dash (the Astros' low-A affiliate) are currently located here, giving you plenty of opportunities to catch a game while on vacation. And once the games are over, there are also plenty of fun activities nearby.
An enclosed walking/biking trail just across the street from the stadium takes you down to Buies Creek Marina – which would be great for fishing or kayaking! Another idea is taking some time out of your day before or after a ballgame to check out Bodnar-Durosberry Park.
Address: Florence, SC 29506, United States
#19. Walmart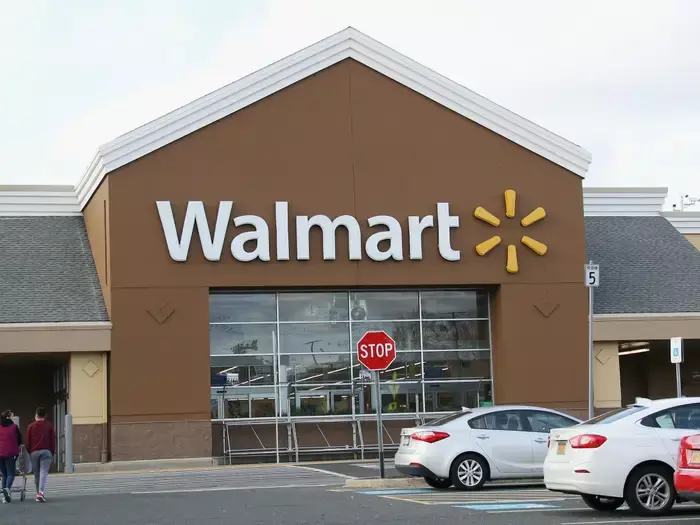 Do you want to discover the best shopping mall in Florence? Walmart is one of the world's largest retail chains, operating over 11 thousand stores under 69 banners in 27 countries. Recently they've expanded into grocery shopping with the acquisition of Whole Foods Market.
Their motto is Save Money Live Better which speaks for itself, and their slogan should have been More Stuff At Higher Prices. A recent addition to the Florence, SC mall is the Walmart Supercenter. In total, this Walmart boasts 459,000 square feet of retail space.
On the retail side, you'll find almost anything you're looking for – from clothing and grocery items to lawn and garden supplies. And with a pharmacy and deli on-site as well as electronics such as video games, music players, smartphones, and cameras – there are more than enough options for everyone.
One important thing that should be noted about this location is that it's the only Walmart location in Carolina where a Google Street View can be taken. Click here to take your own Street View inside or outside the store.
Address: 230 N Beltline Dr, Florence, SC 29501, United States
#20. Young's Premium Foods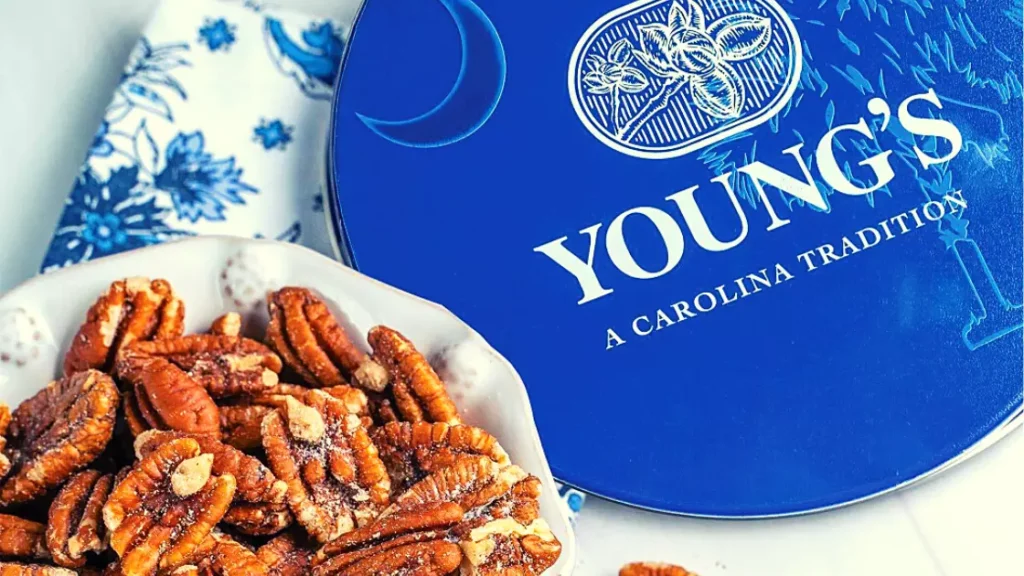 Young's is a brand of premium foods with a robust selection of ready-to-eat and easy-to-prepare products. Their extensive range includes buttermilk biscuits and country gravy, grilled pimento cheese sandwiches, oven-roasted deli chicken, hickory smoked bacon, smoked beef sticks, and more.
When planning your menu for an event, Young's has you covered with appetizers and entrees sure to please everyone.
They sell the biggest, best gourmet pecans in sixteen delicious flavors. Our bakery also has pies, bread, cinnamon rolls, cornbread, muffins, cookies, pralines, and more. Visitors will find every type of nuts, gourmet snacks, and baked goods at the Young's Premium Foods store and its bakery, which is worth a visit.
Their products are a click away, whether you're shopping online, in person, or through our catalog. You can have them shipped directly to you, no matter where you are.
In every bite of our products, we want to share our southern hospitality with you since the pecan is a fingerprint of its tree, and we have deep roots in Carolina.
Address: 2005 Babar Ln, Florence, SC 29501, United States
#21. Forum Spa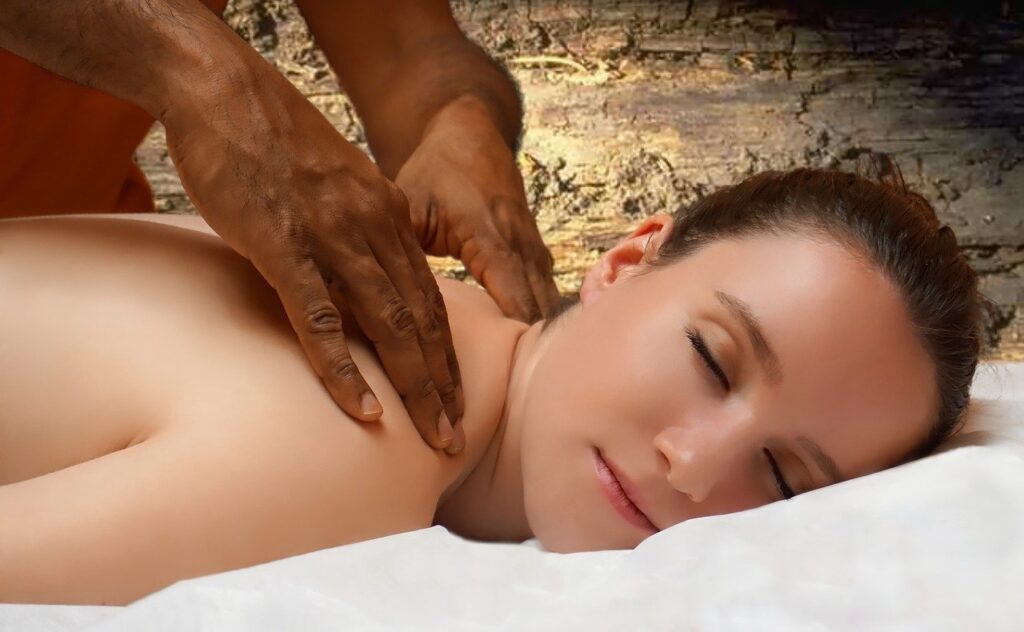 For a relaxing day at the spa, visit Forum Spa. When you come in for an appointment, your aromatherapist will meet you for a consultation and provide a personalized service designed just for you. Afterward, hop on over to the hydrotherapy pool and relax while spending time reading or chatting with other guests.
To finish your day off just right, head to the sauna room or let our co-ed attendants rub down your skin with clay mud while they fill it up with moisture!
No matter what you are looking for at the spa, Forum Spa has something perfect for you! They have massage therapists, manicurists, pedicurists, estheticians, reflexologists, and more.
If you're looking for a more intimate experience, try one of their private cabanas, where you can enjoy refreshments during your treatment. Even better?
Address: 1326 W Evans St, Florence, SC 29501, United States
#22. SOULIFT Yoga, Pilates, and Barre in Florence
For your modern fitness experience, you can visit SOULIFT Yoga and Pilates studio, which offers high-intensity all levels classes specifically designed for those with tight muscles, beginners, advanced yogis, and more.
They also offer barre classes for those looking for a weightless barre workout. SOULIFT Barre features everything from sculpting to lean muscle gain.
You can sign up for an unlimited monthly membership or just come by as often as you like on a pay-as-you-go basis.
Address: 2213 D W Palmetto St, Florence, SC 29501, United States
What to Pack for a Trip to Florence SC?
We advise you to carry the following items with you:
Comfortable Walking Shoes: Make sure to have good walking shoes because you'll be doing a lot of walking throughout the city. I've cherished the Brooks brand shoes I've worn for years. For guys, I've linked them here, and for women, see it here.
Power bank: When exploring, we always have a power bank with us that is completely charged. In this manner, we can plug in our phone and recharge it on the road if the battery is becoming low. For navigation and photography, we rely extensively on our phones. Thus, this device is essential for us.
Bottle water: We prefer to take an insulated, reusable water bottle when exploring.
Travel journal: Making a list of the locations and activities you wish to accomplish while traveling is possible with a travel journal. This saves time and ensures that you make the most of your journey. You might look up interesting and hidden locations to visit!
Backpack: Whether planning a trip to North America or just going on a day hike, backpacks are necessary. Backpacks allow you to carry your items in one easy-to-manage location. They also allow you to keep your valuables close and safe.
Is Florence SC worth visiting?
Suppose you're looking for a new place to visit and don't know where to go, look no further than Florence! Whether you have a car or not, the city is small enough that it's easy to get around on foot. It offers something for everyone, so whether you are into history or shopping, there is something here for you.
What is Florence SC known for?
Nestled along the South Carolina Pecan Trail, Florence is best known for its flavorful pecan-infused cuisine and a surplus of peanut vendors. It has a rich history and is considered the American Renaissance's birthplace.
Visitors can enjoy a day at one of many local plantations, play some golf at McCormick's Creek or White Hall Plantation or go for a walk along the waterfront.
Is Florence SC good place to live?
Living in the great state of South Carolina is an excellent idea for those who want all that life has to offer. And when we say all, we mean having access to all types of entertainment.
There are few places where you can live and never feel like you're missing out on anything, but living in a beautiful city like Florence will make it feel like everything is at your fingertips.
One of the best things about living in this area is always something going on. There's always something happening 365 days a year! You'll find concerts, festivals, comedy shows, and more happening around town every single day of the week. But what about this place makes it so special?
Plan Your Trip to in Florence sc
Florence is a beautiful state with beautiful things to offer. It was formally known as the railroad terminal. Still, as time passes, Florence is widely known for its wonderful museums, theatre, symphony orchestra, ballet companies, festivals, and world-class recreational center.
There are plenty of beautiful sights and great food to try in the area. Visitors will always enjoy exploring the trails, gardens, and eateries around town. This is one of those hidden gems in Florence, sc, that people love coming back to year after year. Be sure not to forget your camera!
With the above things to do in Florence sc, have a memorable trip to Florence, South Carolina.
Happy traveling‍!!!
Disclaimer: Vasttourist always strives for content accuracy. Since the time of publishing, travel-related information regarding pricing, schedules, and hours may have changed. Please see individual websites embedded in this post for the most current trip-planning information.

Unless otherwise stated, Vasttourist does not claim ownership of any images used on our blog site. The respectful owners of all visual content have copyright protection. We try to include links to the sources. If any images are your property and you do not want them to appear on our blog, don't hesitate to contact us; we will take them down immediately. We support properly crediting the original writer, artist, or photographer.