20 Best & Fun Things to Do in Lake Jackson Tx (Texas)
Are you looking for the best things to do in Lake Jackson, TX? The city, popularly known as the "City of Enchantment," is a city in Texas's Brazoria County, which is part of the Greater Houston Texas Region.
Lake Jackson is located in south-central Brazzeria County and is bordered to the east by the cities of Ascend and Richwood and to the southwest by the Brazos River.
This large complex city was established in 1941 as a company town for Dow Chemical Company. The business established its first facility in Freeport, Texas, that same year since this city witnessed huge growth and development.
Lake Jackson, Texas, is known as one of the top attractions in the United States, housing some famous companies such as Sea Center Texas, Hobby Lobby, Brazos Mall, Texas Roadhouse, and lots more. The city offers an old-fashioned atmosphere with a wide variety of stores, eateries, lively nightlife, recreational opportunities, and more.
Everyone can find something to enjoy in Lake Jackson, TX, whether you're here for business, seeking an exciting day trip or weekend vacation, or going on a family-friendly excursion. There are so many things to do in Houston that you might wish to extend your trip by one or two days!
Experience the absolute best things to do in Lake Jackson, TX, with this epic guide to restaurants, Museums, culture, parks, and more.
There are many enthralling things to do in Lake Jackson, Texas. In this article, we have listed 20 things to do in Lake Jackson, TX. This list is curated, as always, but it isn't ranked, and we couldn't choose favorites.
20 Best & Fun Things to Do in Lake Jackson Tx (Texas)
#1. Sea Center Texas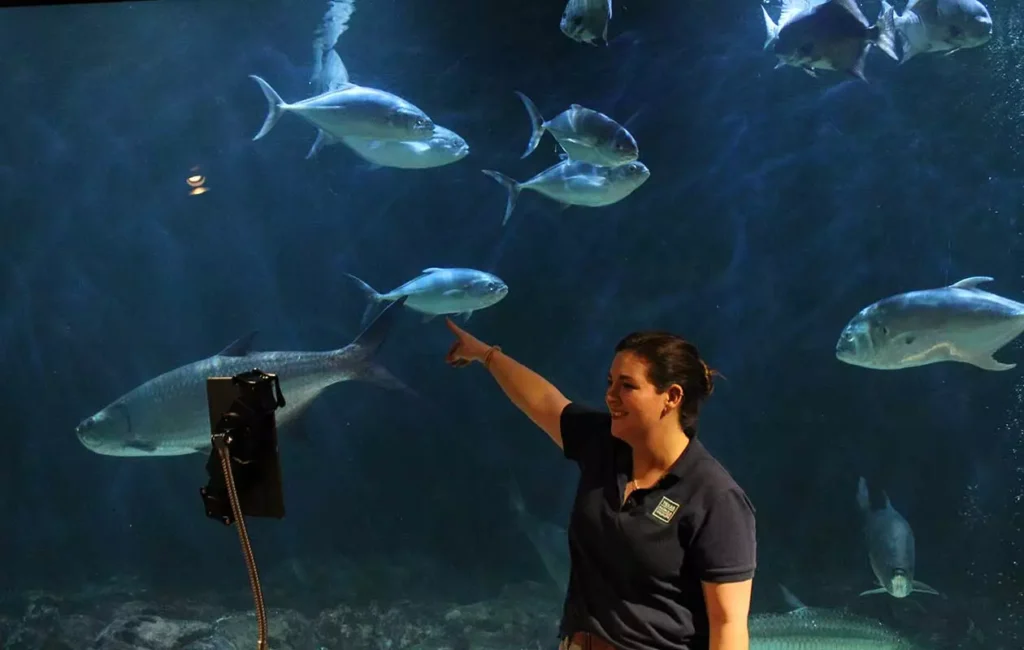 One of the best places to visit in Lake Jackson, Texas, is to explore the Sea Center Texas to see, touch, and learn about aquatic life. The Texas Parks & Wildlife Department runs the Sea Center Texas complex and features a marine aquarium, a fish hatchery, and a center for education.
The Sea Center Texas, founded in 1996, has an aquarium, fiberglass reproductions, and exhibitions of marine species in the state. The Dow Chemical Company, the US Fish and Wildlife Service Sportfish Restoration Funds, and the Coastal Conservation Association collaborate with the agency to carry out its activities.
Visitors can see large marine species from the Gulf of Mexico in a 50,000-gallon aquarium. The visitor center provides educational opportunities through interpretive displays, a 20-foot "touch tank," and aquariums showing native Texas habitats, such as exhibits of a salt marsh, a jetty, a reef, and the open gulf.
In the "touch tank," guests can hold blue crabs, hermit crabs, anemones, and other creatures. An elevated boardwalk leads to a 5-acre wetland display.
You can also take part in field trips, look into fishing options, and much more. Sea Center Texas provides free admission to visitors, although they also welcome donations.
Address: 302 Medical Dr, Lake Jackson, TX 77566, United States
#2. Lake Jackson Library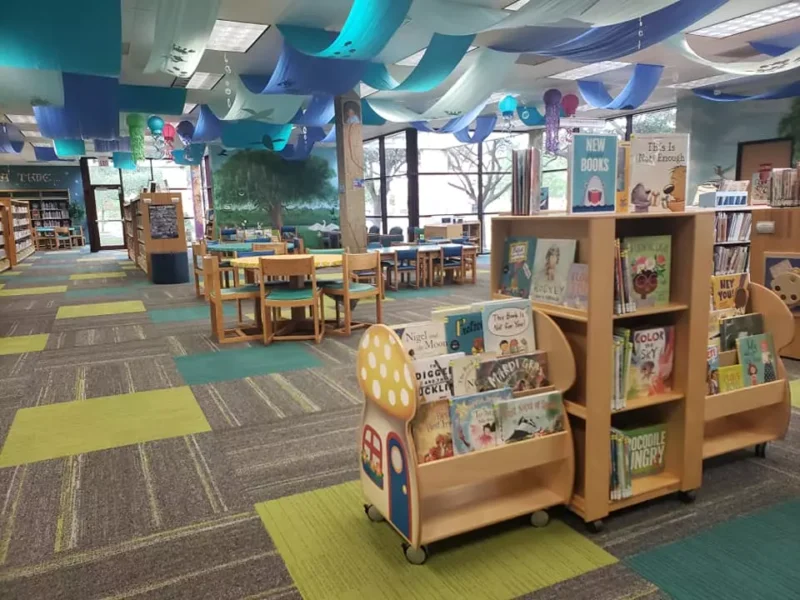 The Lake Jackson Library is a part of the Brazoria County Library System and houses a substantial collection of books, printed materials, computers, internet access, and other items.
The library is a great place to take the kids for fun and education, thanks to its extensive collection of children's books and other activities and programs. Participate in library activities like family fun nights, book readings, and summer skills camp.
Also, you can attend environmental and animal seminars, participate in kid and adult arts and crafts programs, and more! Visitors can borrow up to three packets of seeds from the library's seed exchange program to grow plants at home.
The Lake Jackson Library accepts books, plant seeds, and other material donations. Visit the Lake Jackson Historical Museum to learn more about the local history of this city through interactive displays.
Address: 250 Circle Way St, Lake Jackson, TX 77566, United States
#3. Lake Jackson Historical Museum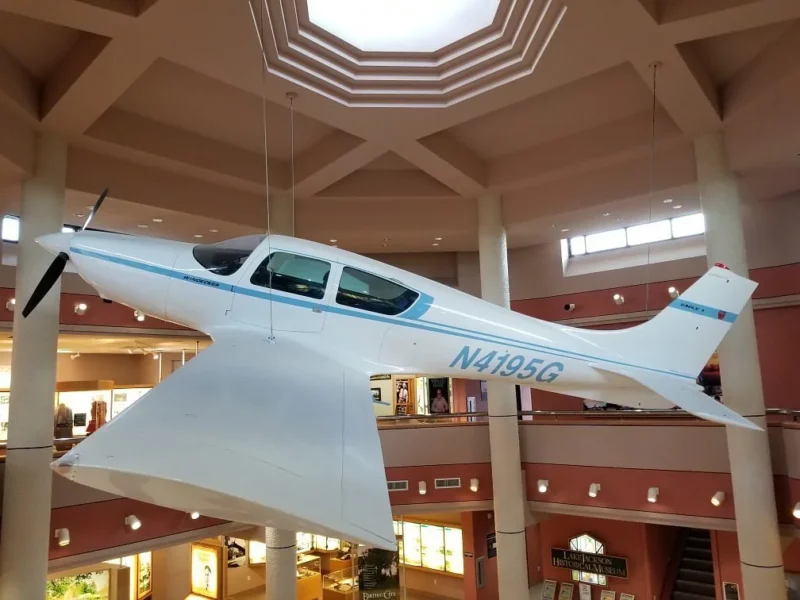 The Lake Jackson Historical Museum is a great place to be if you are looking for what to do in Lake Jackson, TX. It also has lifelike animatronics dating from the time of the plantations up to the present.
Explore the many resources in the collection and the archives to show you its history. These resources include a huge collection of old Dow publications, images, trinkets, newspapers, objects from the archeological field, and more.
Ensure you watch video interviews with early Lake Jackson residents as they recount their experiences in the community. Learn about the Karankawa people, who kicked off the Paleolithic Era more than 13,000 years ago in Texas.
Take a look at the Windecker Eagle, which has been termed the first composite or "plastic airplane" to receive FAA certification and is the first airplane to display radar invisibility.
You can also check the Abner Jackson Plantation Site and Lake Jackson Historical Association, both managed by the organization.
The Lake Jackson Historical Museum is one awesome place you shouldn't miss out on, and you need to add this to your list of fun things to do in Lake Jackson, Texas.
Address: 249 Circle Way, Lake Jackson, TX 77566, United States
Check out the Top 5 Best Places to Visit in Lake Jackson TX (Texas).
#4. Wilderness Golf Course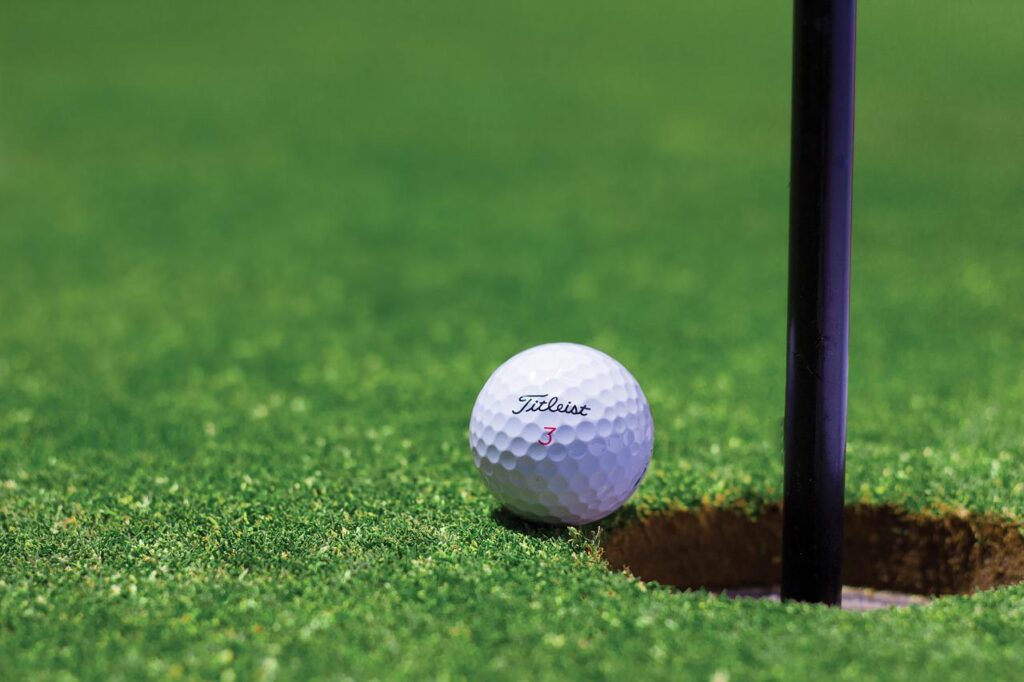 The prestigious Wilderness Golf Course is undoubtedly one of the best-kept secrets in Houston, Texas. It is one of Texas' top five golfing locations and is open for play. It provides a unique and serene center where golfers may combine a nature walk with a difficult and thrilling course.
The Wilderness Golf Course took more than 20 years to complete, from idea to public opening in 2004. The delays caused by the legal proceedings, in the opinion of many who have played here, were worthwhile.
This 18-hole, 72-par, 7,106-yard "wild" course is designed by Jeffrey D. Brauer. It is situated on Bermuda grass on 240 acres of a heavily wooded environment.
You can visit this golf course for some sporting activities.
Address: 501 TX-332, Lake Jackson, TX 77566, United States
#5. Brazoria National Wildlife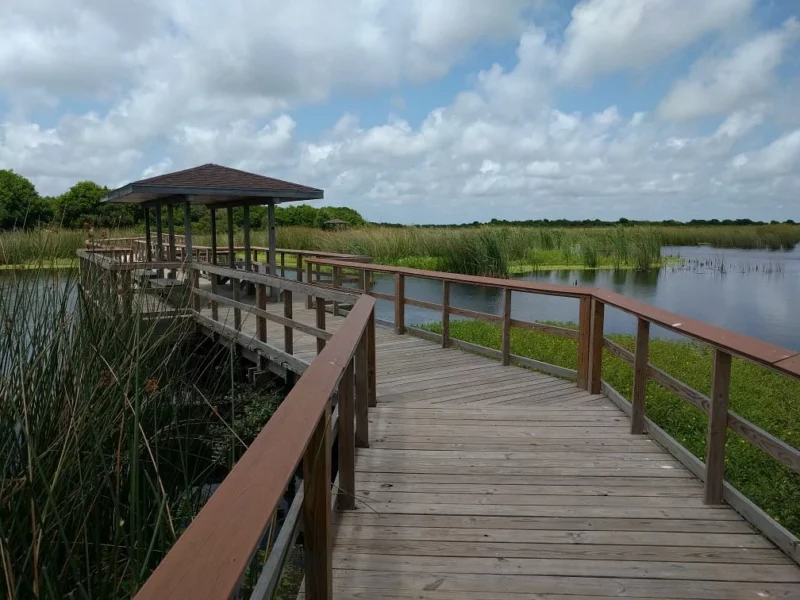 One of the best things to do in Lake Jackson, TX, is to explore the Brazoria National Wildlife Refuge. This gives visitors a chance to disconnect from the stresses of everyday life and reconnect with nature at the Brazoria National Wildlife Refuge.
Brazoria is home to a variety of coastal wildlife and was established in 1966 to provide a habitat for migrating waterfowl, birds, and a variety of coastal wildlife. Over 130 species of butterflies and dragonflies, 320 species of birds, and 95 reptile and amphibian species are among the creatures.
The majority of these creatures' habitat is made up of saltwater which supports substantial oyster beds and serves as nurseries for fish and shellfish and supports substantial oyster beds. You could find a variety of fish like red drum, speckled trout, and gulf floundering in this saltwater.
On the nearby small islands, observe waterbirds nesting there, including crimson egrets and black skimmers. They are one of the hidden gems in Lake Jackson, Texas.
The general public is welcome to participate in environmental education programs and try biking, boating, fishing, hiking, hunting, and picnicking. At the Brazoria National Wildlife Refuge, there are many things to explore. Make sure you check out this place on your visit to Lake Jackson, Texas.
Address: 24907 FM 2004 Rd, Lake Jackson, TX 77566, United States
Planning a road trip around Texas? We have got you covered! Here are some of the best things to do in Sugar land Texas, Lubbock Texas, Woodlands Texas and Fun Things to do in Waxahachie Texas.
#6. Urban Air Adventure Park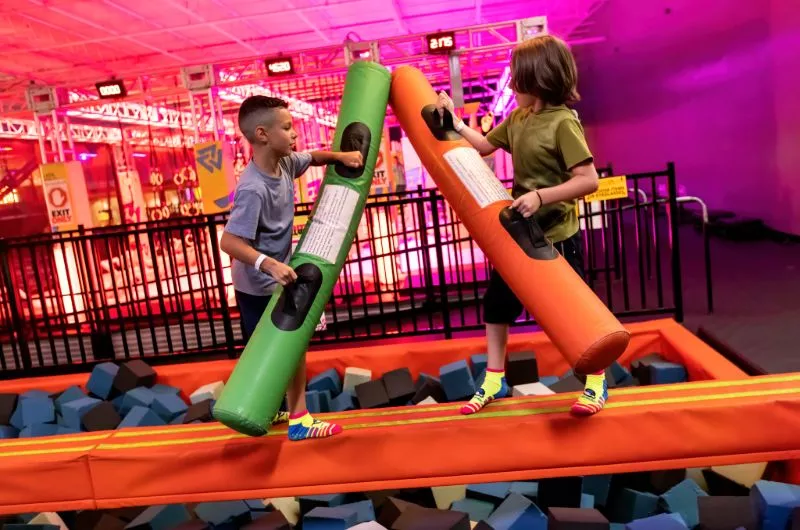 Here you will find the best indoor adventure park in Houston, Texas.
At Urban Air Adventure Park, kids and adults can enjoy challenging their minds and bodies. This park is great for having unforgettable birthday parties and other special occasions since it has features that make it much more than just a trampoline park.
Visit the Adventure Hub to see the all-in-one attraction that includes a ropes course and an indoor tube playground. At the DropZone, you can practice your acrobatics, twists, and landings while landing on a huge inflatable bag.
Put your strength, speed, and agility to the test at the Warrior Course as a ninja warrior skill. On their climbing walls, you can gain self-confidence and reach new heights.
Choose your preferred adventure and perhaps challenge your friends to an unforgettable experience at the Urban Air Adventure Park.
Address: 100 TX-332 #1432, Lake Jackson, TX 77566, United States
#7. Abner Jackson Plantation Site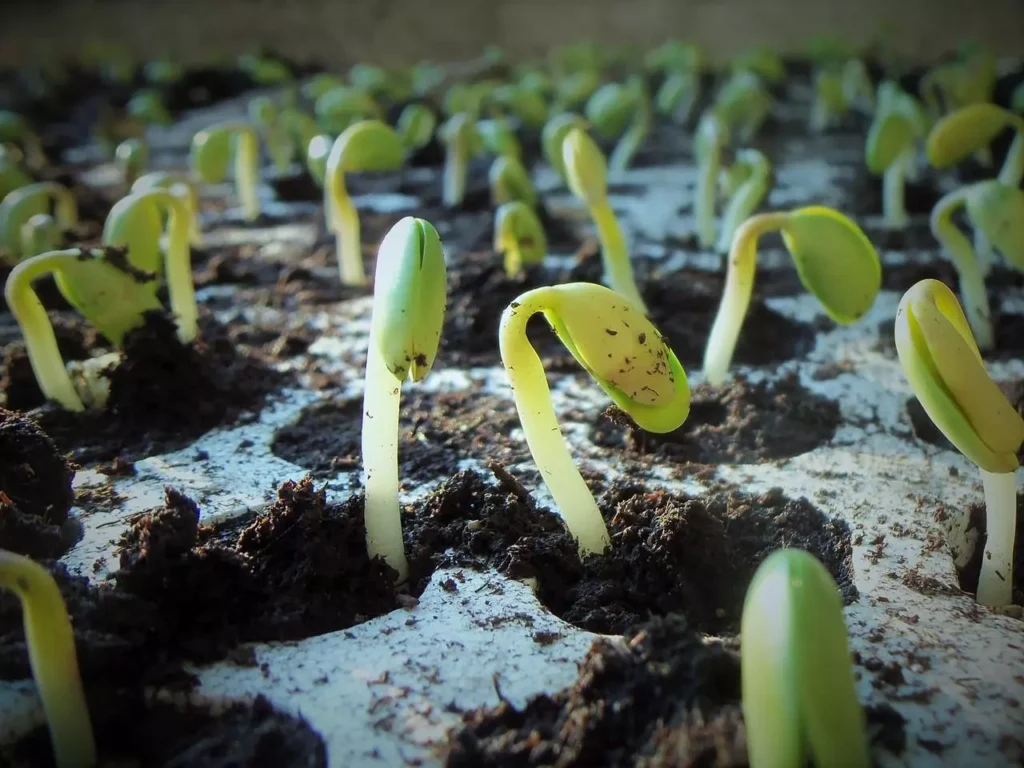 Visit the Abner Jackson Plantation Site to learn more about the development of the sugar business in Brazoria County. This farmland has significant historical significance for the county of Brazoria's sugar production business.
This Lake Jackson Plantation Site has been named a State Antiquities Landmark by the Texas Historical Commission.
The Abner Jackson Plantation Site was the second of three plantations built in the 1840s. Wealthy Virginian farmer Abner Jackson created this site. It was Previously known as "Lake Place." This area was a productive sugar plantation with 4,642 acres, employing more than 80 enslaved people.
Explore the 1990s-discovered archeological relics of this ancient site, which include the main house, the sugar mill, the storage room, the kitchen, and the restroom. Add this to one of the free things to do in Lake Jackson, Texas, this weekend.
Address: 1030 FM 2004, Lake Jackson, TX 77566, United States
#8. Gulf Coast Bird Observatory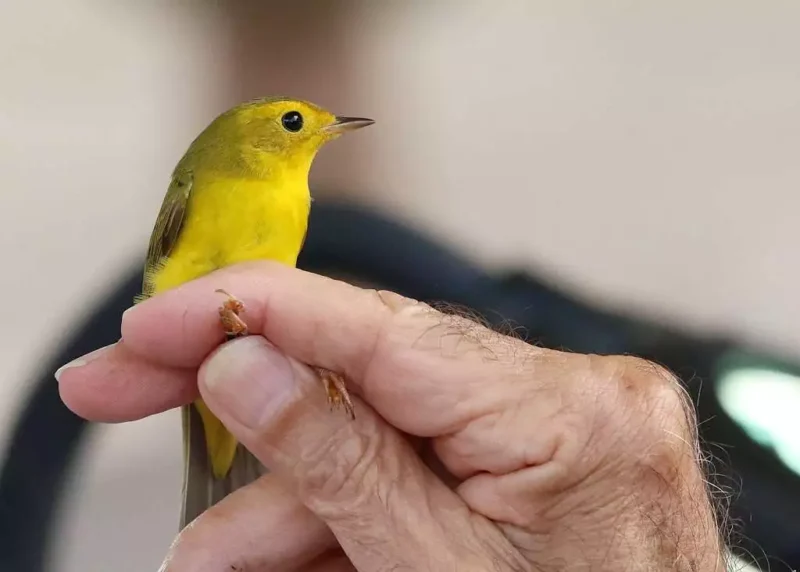 The Gulf Coast Bird Observatory is an independent, non-profit organization and has gained a reputation for its innovative design and for hosting several key conservation projects. These initiatives include studying migration patterns, restoring and charting habitats, buying land, etc.
They accomplish their purpose not only by doing high-quality scientific research but also by enhancing and protecting the land, engaging the community, and offering educational outreach programs.
The Gulf Coast Bird Observatory (GCBO) was established in 1993 by a coalition of eight organizations.
These organizations include The Nature Conservancy (TNC) of Louisiana and Texas and the Texas Parks and Wildlife Department, among others.
Visitors can explore nearly two miles of birding trails and view birds at several bird feeding stations. The well-stocked Nature Store offers field guides, bird feeders, souvenirs, and gifts with a naturalist theme for visitors of all ages. Visit the nursery for some unique native or foreign plant species.
Address: 299 West, TX-332, Lake Jackson, TX 77566, United States
#9. Asiel's Restaurant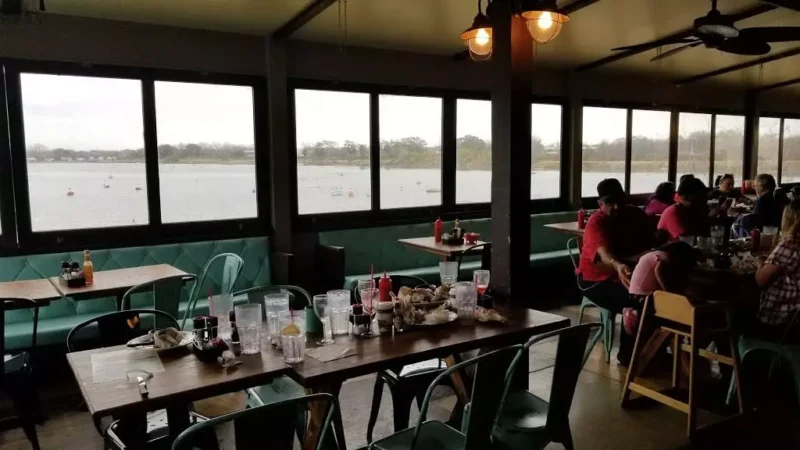 Have an awesome lakeside dining at Asiel's Restaurant!
Asiel's restaurant prepares all the dressings, mayonnaise, mustard, and tortillas from scratch while serving various inventive, homemade comfort food. Asiel's restaurant was opened as a Soda Shoppe in 2000. In 2007 the restaurant moved to a new location next to the 60-acre Mammoth Lake.
The new restaurant's name, "Asiel," which means "made by God," was taken from the mammoth discovered at the lake. Asiel's restaurant offers a unique range of comfort food, from breakfast classics to handcrafted burgers, surf-and-turf, desserts, and beverages.
You will be welcomed by a majestical entrance that features a facsimile of the mammoth tusk along with other historical artifacts.
Enjoy good dining at this wonderful restaurant with your loved ones and friends. You can also check out the best restaurants in Lake Jackson, TX.
#10. McLean park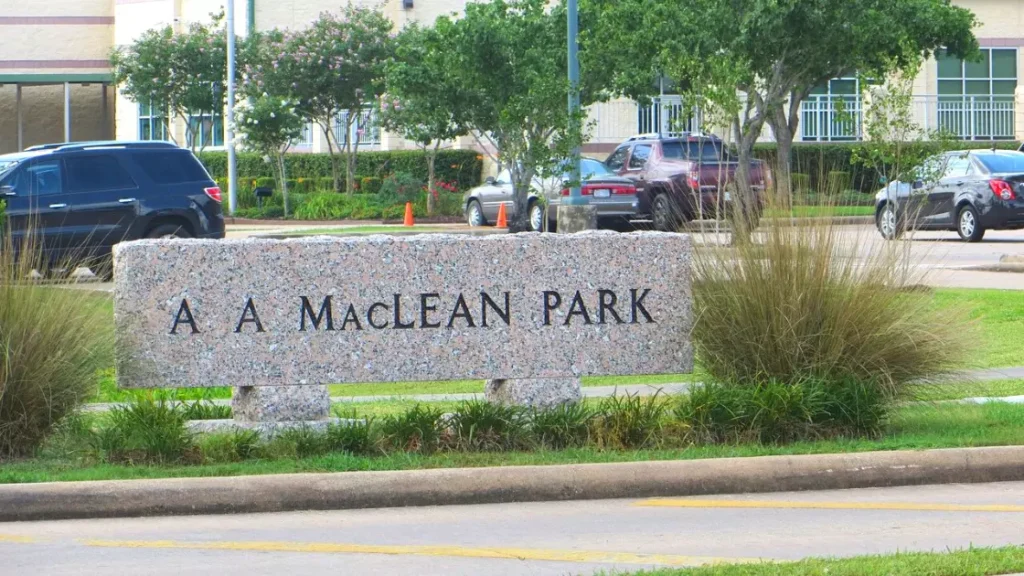 Anyone looking for an exciting, fun-filled experience should visit McLean Park. McLean Park is a beautiful place to have fun with your family.
It is a very large park with many amenities for recreational activities, such as lighted basketball courts, sand volleyball courts, picnic tables, playgrounds for kids, soccer fields, a food service building, softball fields, and others.
McLean park is a beautiful place for relaxation. It also has a stage with lighting where you could host a party.
You will not get bored visiting this park, which has a lot to offer. Make sure you visit this park on your visit to Lake Jackson, Tx.
Address: 93 Lake Rd, Lake Jackson, TX 77566, United States
Looking for more thrill around Carolina? Here are some of the best things to do in Greenville North Carolina, High Point North Carolina, Spartanburg South Carolina, and Fun Things To Do In Hickory NC.
#11. Morrison Park at Shy Pond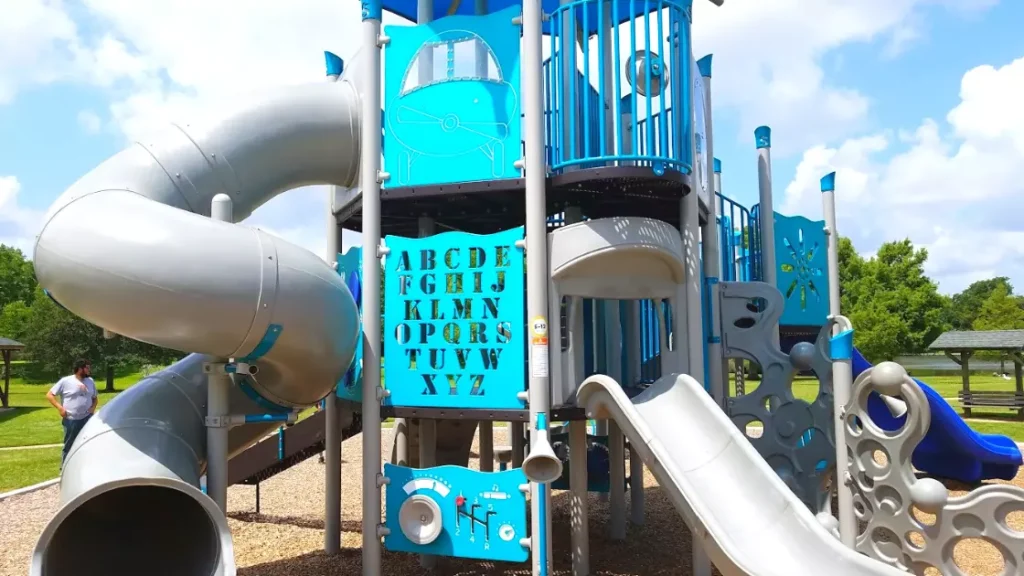 Visit Morrison Park at Shy Pond with your family for a day of fishing and picnicking!
The 153-acre park has a unique spray fountain, bocce courts, a disc golf course, horseshoe pits, an outdoor gym, a sand volleyball court, Together Treasure Valley Dog Island, a playground, tennis courts, lighted softball diamonds, soccer, cricket, and football fields, as well as a reservable picnic area.
At Shy Pond, no fishing license is necessary. You can visit the lovely lake and fish for channel catfish, largemouth bass, and summer flounder. You can keep the fish you catch, so later, treat yourself to some grilled fish as a delicious complement to your picnic lunch!
Be careful with the wildlife in this park, and please don't try to feed them.
Address: 507 That Way, Lake Jackson, TX 77566, United States
#12. Mammoth Lake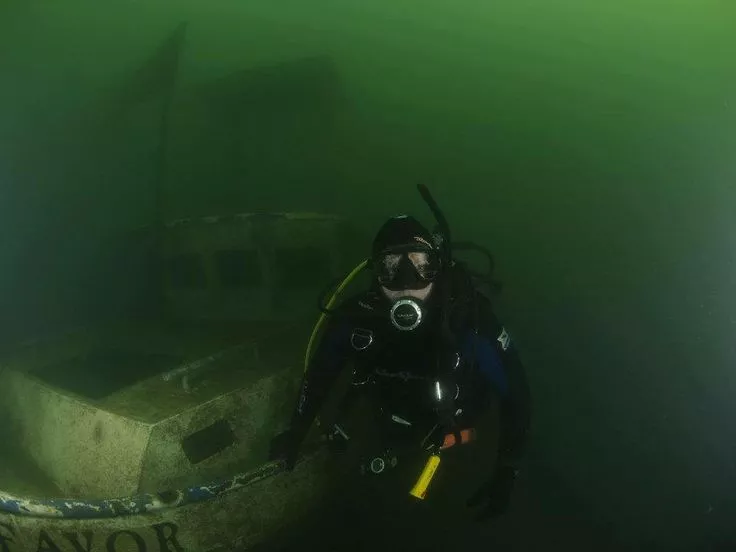 This place is a popular inland diving site in Texas. Mammoth Lake was formerly a sand pit, and it's now turned into a lake. This is a historical site where archaeologists discovered mammoth bones in 2003.
This lake is located six minutes from Lake Jackson in Clute, Texas.
Mammoth Lake, Texas, is a scuba diving training facility that provides diving and open water swimming opportunities. You can enjoy a variety of fish species, plants, and turtles while diving in the freshwater lake. Diving into this lake is at your own risk. Ensure you agree to the park's disclaimers before going in.
You could also check out the restaurants close to the lake. A mammoth tusk replica and other antiquated items can be found in the on-site restaurant. Be sure to add this to your list of romantic things in Lake Jackson, Texas, today.
#13. Madge Griffith Park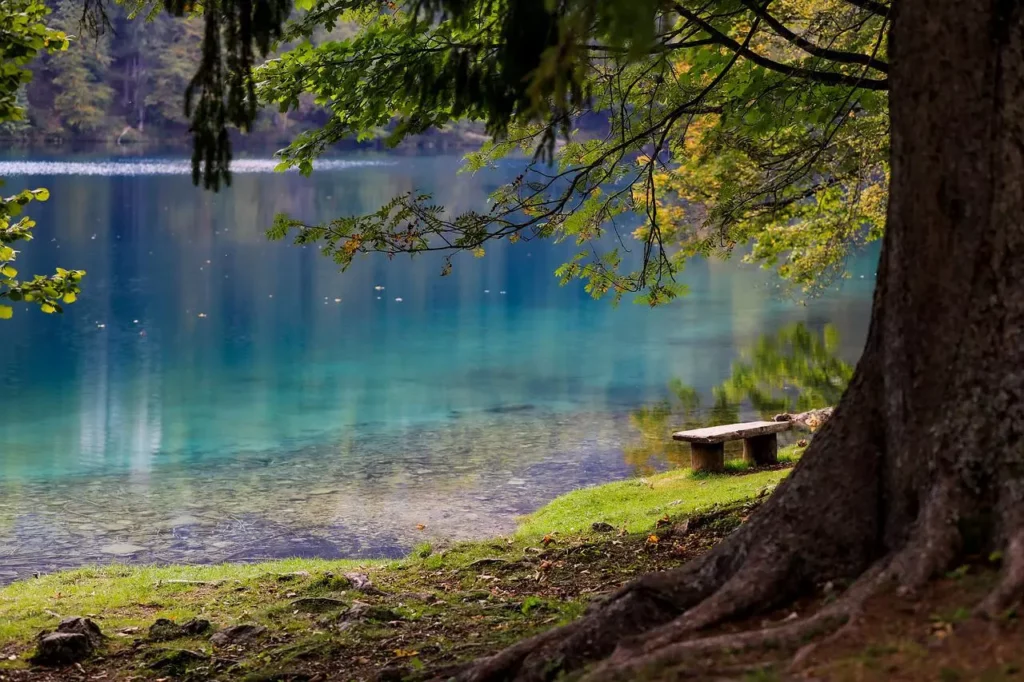 Madge Griffith Park is the perfect place to hang out on weekends. You could participate in some games or watch others play baseball and softball fields.
You could go for a picnic with your family. Let the kids enjoy themselves on the playground while you prepare supper at one of their picnic tables.
Don't forget to bring your swimsuits to the park's outdoor pool and wading pool for children to enjoy a relaxing swim.
Sometimes all you need for a casual and enjoyable day at the park with friends or family is some delicious food and entertainment for everyone. You don't even need to spend much money to enjoy yourself at this park.
Address: 300 Magnolia St, Lake Jackson
#14. Wilderness Park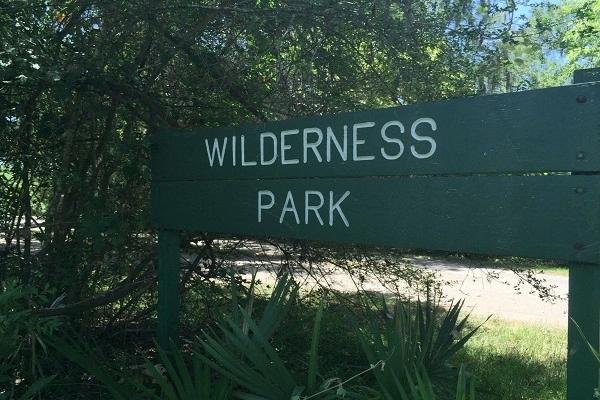 Wilderness Park is located in Lake Jackson along the Brazos River and Buffalo Camp Bayou.
Lake Jackson's Wilderness Park has a two to four-mile interpretive loop that is great for hiking. It could take about 30 minutes to complete this short trail.
This Park is great for trail jogging and birdwatching since you won't encounter too many people. Ensure you stay on the designated trail and come prepared with water, sunscreen, and insect repellent.
Discover the most popular trails in Lake Jackson Wilderness Park with the expert's curated trail maps, travel directions, and user-submitted trail descriptions and images.
Dogs are welcome, but they must always be kept on a leash. You can explore this wonderful park every day from 6 a.m. until 30 minutes after sunset.
Address: Lake Jackson, TX 77566, United States
#15. Cherotel Bar & Restaurant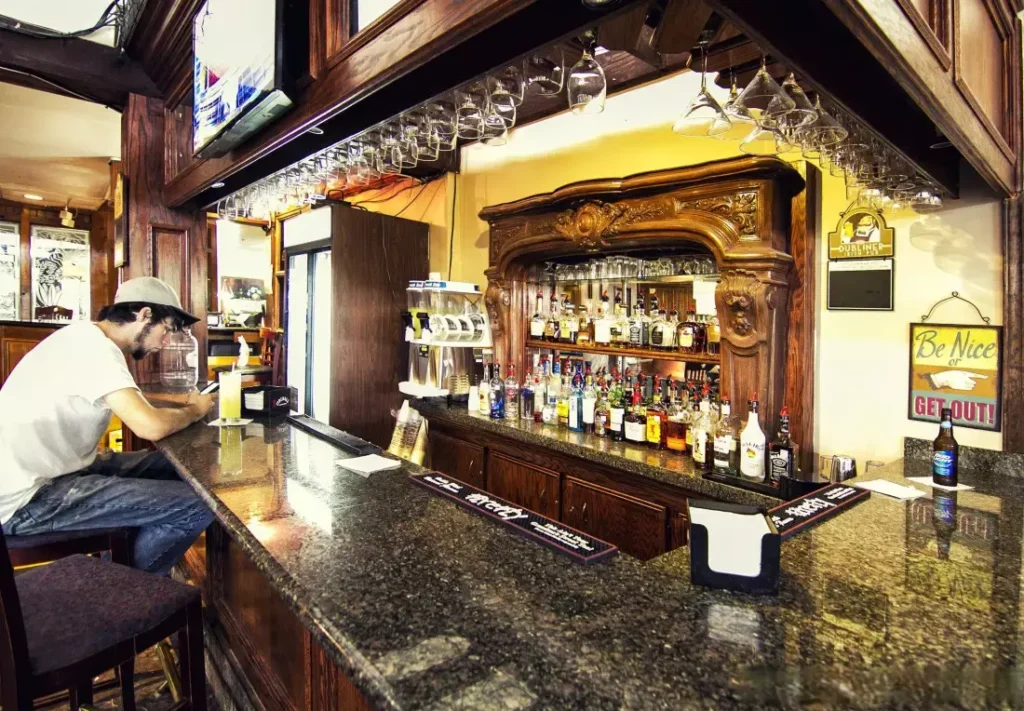 Cherotel Bar & Restaurant is one of the places you may go to have a relaxing time in Lake Jackson. It's also a wonderful location to hang out and mingle if you want to get to know some of the ladies or guys living here.
This top-notch restaurant has elegant interiors and delectable food, so you can choose to eat there for lunch or dinner or have a beer with some brunch with friends. You can also check out the best restaurants in Lake Jackson, Texas.
Address: 925 Highway 332 E, Lake Jackson, TX 77566-6104
You may also want to check out the best things to do in Aberfeldy Perthshire, Little Rock Arkansas, Chesterfield Missouri, and Colville Washington.
#16. Dunbar Park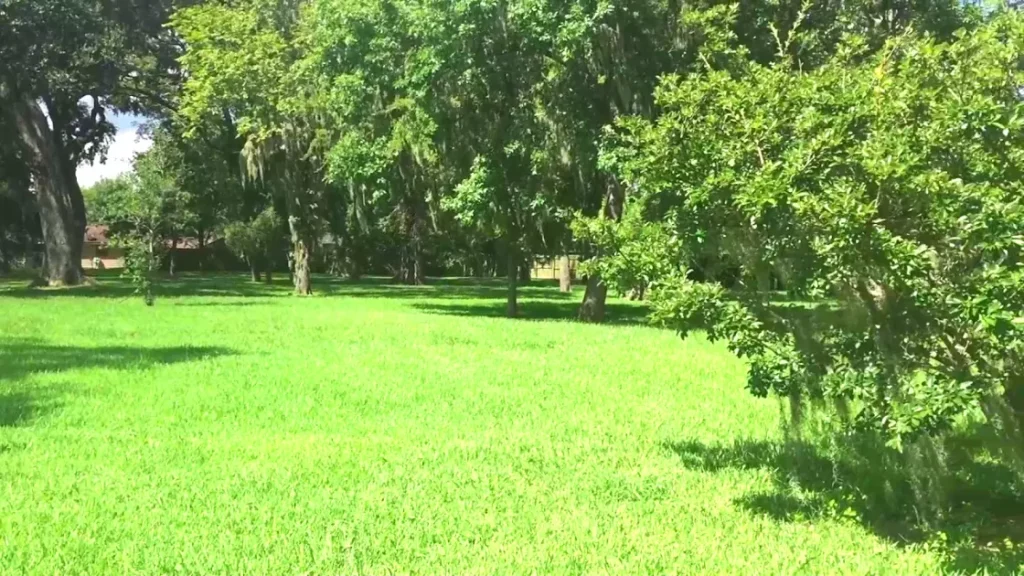 There are numerous activities available at Dunbar Park for both locals and tourists.
This 98-acre park has a disc golf course, a football field, and soccer fields, among other sporting amenities. Along with the Picnic tables and pavilions, there are also BBQ pits.
Dunbar Park also has a kayak launch for Oyster Creek, which flows through most of the park. While canoeing down the creek, check out the big oak trees surrounded by buildings coated in moss.
The Rubber Duck Regatta is an annual kayak and canoe scavenger hunt launched at Dunbar Park. To receive a prize, teams compete to gather eight rubber ducks from the creek and bring them back to the starting location.
Address: Lake Jackson, TX 77566, USA
#17. Doris Williams Civic Center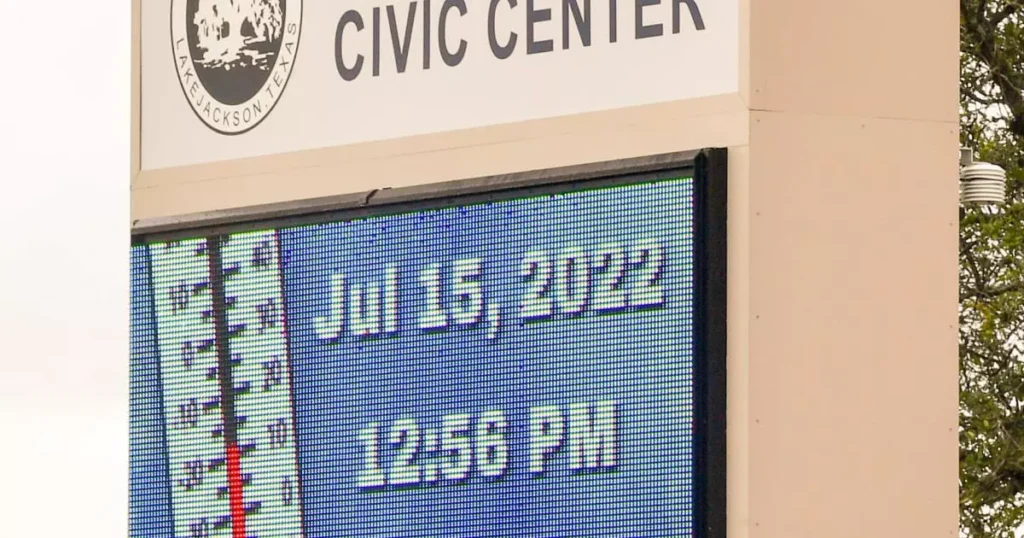 The Lake Jackson Civic Center, currently known as the Doris Williams Civic Center, was launched in 2000. It's one of the best things to do in Lake Jackson, TX.
The Doris Williams Civic Center has a ballroom, a conference room, meeting rooms, and more, in addition to approximately 15,000 square feet of beautiful exhibit space. Its elegant indoor spaces and beautifully planted outside areas may be changed to give the perfect atmosphere for any event.
People can enjoy the cool summer evenings by Lake Jackson while listening to fantastic music at the Civic Center's annual Summer Concert Series.
No matter the weather, you will have a wonderful time with friends, groove to live music, chow down on delicious food from food trucks, and dance the night away.
Have a wonderful experience and make new memories with your loved ones, friends, and the Doris Williams Civic Center.
Address: 333 TX-332, Lake Jackson, TX 77566, United States
#18. Massage Heights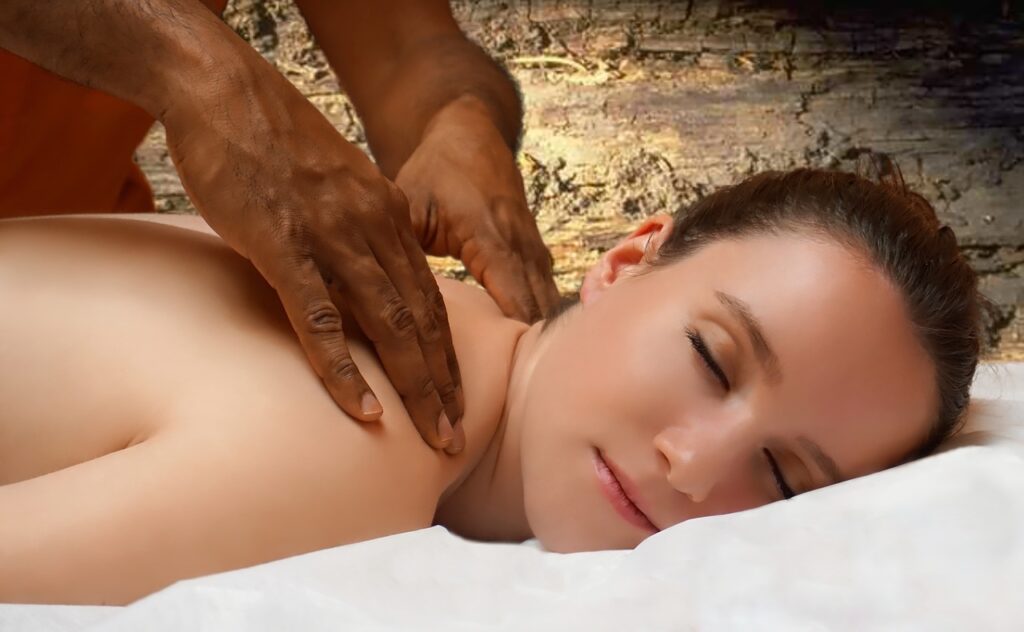 No matter how energetic your day can be, your body always needs some pampering to help you cross the finish line.
Massage Heights is the perfect place to go if you need a body massage and spa. Schedule a massage appointment to help you relax and unwind while also releasing the tension in your shoulders.
The services this massage salon provides, according to most of its customers, can help with skin issues and stress relief. Therefore, why are you still waiting? Schedule a massage session at Massage Heights.
Address: 90 Oak Dr Suite H, Lake Jackson, TX 77566, United States
#19. Club 332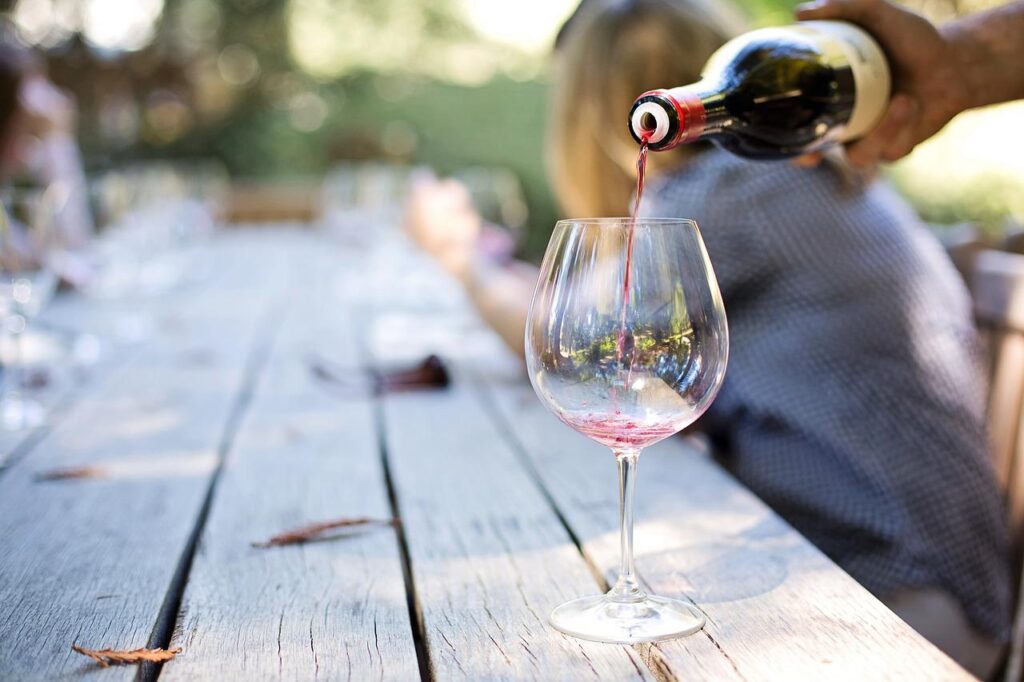 If you're a party person, consider checking out Club 332 at Lake Jackson. You'll have fun because of the lively atmosphere and friendly folks. You can also enjoy activities like playing pool, darts, and other indoor games.
Club 332 is a place that is great for events, birthday parties, watching sports, playing pool, darts, or nights out with friends.
There have been a lot of remarks by many people on how great their food is here. Consider giving this guesthouse a try.
Address: 915 TX-332, Lake Jackson, TX 77566, United States
#20. Gulf Prairie Presbyterian Cemetery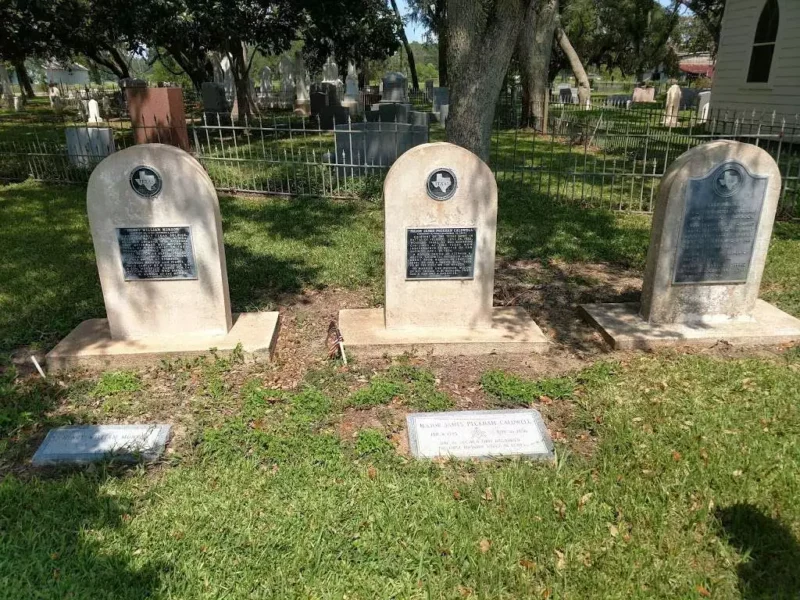 You might not think of visiting the cemetery while on vacation. It sounds weird, but you should give it a chance. The Gulf Prairie Presbyterian Cemetery is a little different, and you can go outside and stroll across its grounds. It's peaceful, and it might even assist with mental clarity.
Also, there is an old church close to this cemetery that is worth visiting because of its very old and beautiful architecture.
What to Pack for a Trip to Jackson
We advise you to carry the following items with you:
Comfortable Walking Shoes: Make sure to have good walking shoes because you'll be doing a lot of walking throughout the city. I've cherished the Brooks brand shoes I've worn for years. For guys, I've linked them here, and for women, see it here.
Power bank: When exploring, we always have a power bank with us that is completely charged. In this manner, we can plug in our phone and recharge it on the road if the battery is becoming low. For navigation and photography, we rely extensively on our phones. Thus, this device is essential for us.
Bottle water: We prefer to take an insulated, reusable water bottle when exploring.
Travel journal: Making a list of the locations and activities you wish to accomplish while traveling is possible with a travel journal. This saves time and ensures that you make the most of your journey. You might look up interesting and hidden locations to visit!
Backpack: Whether planning a trip to North America or just going on a day hike, backpacks are necessary. Backpacks allow you to carry your items in one easy-to-manage location. They also allow you to keep your valuables close and safe.
What is Lake Jackson TX known for?
Lake Jackson, Texas, is known for one of the top attractions in the united states housing some famous companies such as Sea Center Texas, Hobby Lobby, Brazos Mall, Texas Roadhouse, and lots more.
The city offers an old-fashioned atmosphere with a wide variety of stores, eateries, lively nightlife, recreational opportunities, and more.
Is Lake Jackson nice?
One of the coolest destinations to live in Texas is Lake Jackson, which is in the county of Brazoria. Most people in Lake Jackson own their houses, giving them a thick suburban atmosphere. There are several parks in Lake Jackson.
Is Jackson Lake man-made?
The largest lake in the park, Jackson Lake, is a natural lake that a 39-foot-tall dam has artificially elevated.
Plan Your Trip to Lake Jackson, Texas
With its many parks, fascinating history, community events, outdoor activities, and more, Lake Jackson lives up to its designation as the "City of Enchantment" and enchants you.
The wildlife and environment around Lake Jackson are eagerly awaiting your exploration.
For a more leisurely but thrilling excursion, avoid the other busy Houston city and travel south to Lake Jackson!
Disclaimer: Vasttourist always strives for content accuracy. Since the time of publishing, travel-related information regarding pricing, schedules, and hours may have changed. Please see individual websites embedded in this post for the most current trip-planning information.

Unless otherwise stated, Vasttourist does not claim ownership of any images used on our blog site. The respectful owners of all visual content have copyright protection. We try to include links to the sources. If any images are your property and you do not want them to appear on our blog, don't hesitate to contact us; we will take them down immediately. We support properly crediting the original writer, artist, or photographer.