Top 6 Best Things to Do in Las Vegas on a Monday
It is no secret that Fridays, Saturdays, and Sundays are the most popular days of the week to visit Las Vegas. However, that does not mean you should neglect the other days of the week because the same shows and entertainment options still exist. Monday is a perfect example.
If you research the various Las Vegas shows and activities available on Mondays, they are almost identical to the entertainment options available on weekends.
The difference is that you won't see the same large crowds of people on Mondays, which means you can enjoy shorter wait times, less traffic, and a better chance of reserving the seats you desire the most.
Below are the top six things to do in Las Vegas on a Monday.
1) Cirque du Soleil Shows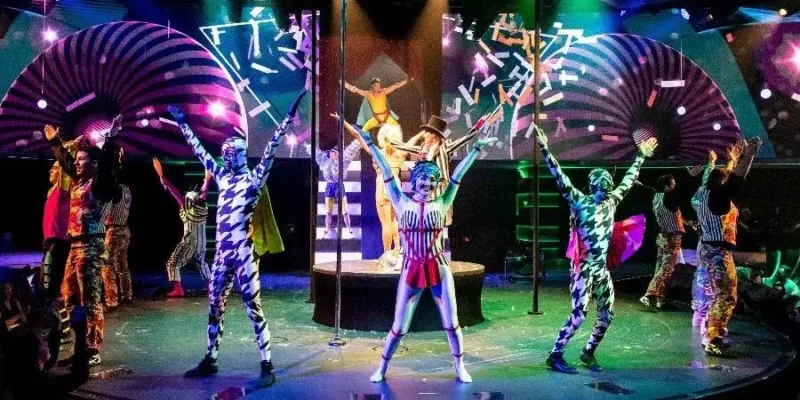 Cirque du Soleil shows are the most popular entertainment productions in Las Vegas. You may be surprised to learn these popular shows are available on Mondays virtually every week.
So if you prefer not to visit Las Vegas on the more popular weekend days, then make your reservations to see Cirque du Soleil shows on a Monday. You will not regret it.
What is impressive is that each Cirque du Soleil show is performed in a customized theater with the latest visual and sound technologies to enhance the experience for audiences.
Then, of course, you will be treated to high-quality acrobatics, stunts, costumes, characters, storylines, and set designs, which Cirque du Soleil is best known for.
The six Cirque du Soleil productions you can expect to find available on Mondays in Las Vegas include The Beatles LOVE, Michael Jackson ONE, Mad Apple, Ka, O, and Mystere.
In addition, this site can give you more information about the Cirque du Soleil shows that perform on Mondays each week. You may even get lucky enough to find exclusive promo codes and ticket discounts to see the Cirque du Soleil shows.
2) The Shark Reef Aquarium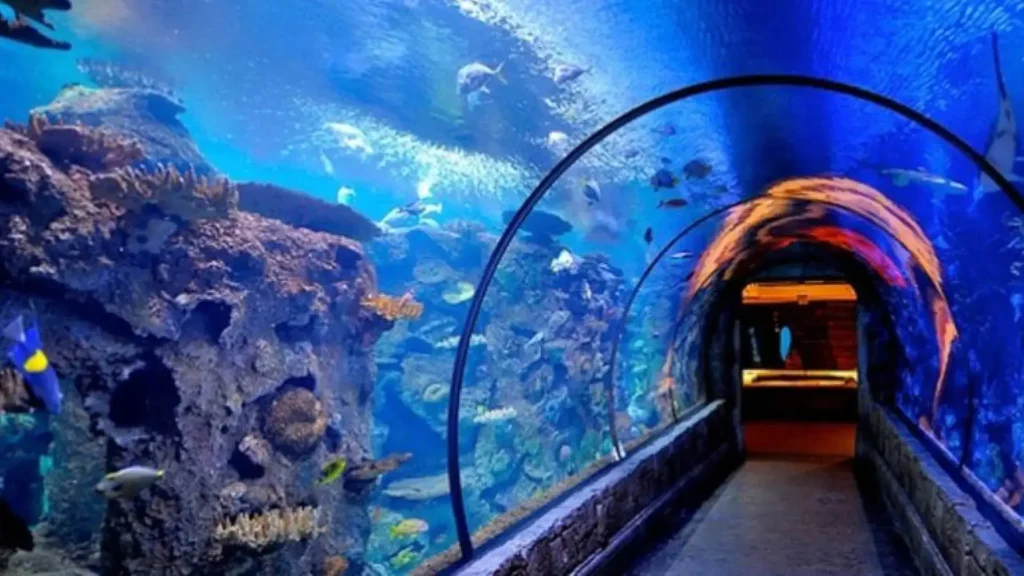 Spend part of your Monday visiting the Shark Reef Aquarium at the Mandalay Bay Hotel. You will be at the right place if you've ever wanted to see more than 2,000 marine animals inside one 1.6-million-gallon aquarium.
The Shark Reef Aquarium offers magnificent glass hallways exhibiting dangerous sharks, alligators, piranhas, stingrays, turtles, and other scary marine creatures.
The Shark Reef Aquarium is great to visit on a Monday, whether you have children in your group or not. The hallways will let you see exotic marine lifeforms in almost every direction you look because they will be floating all around you.
Are you about to visit Las Vegas? You can check out The Ultimate Vegas Travel Guide For First-Time Visitors, and The Best Activities to Do in Vegas: Making the Most of Your Stay".
3) Hop-On Hop-Off Big Bus Tour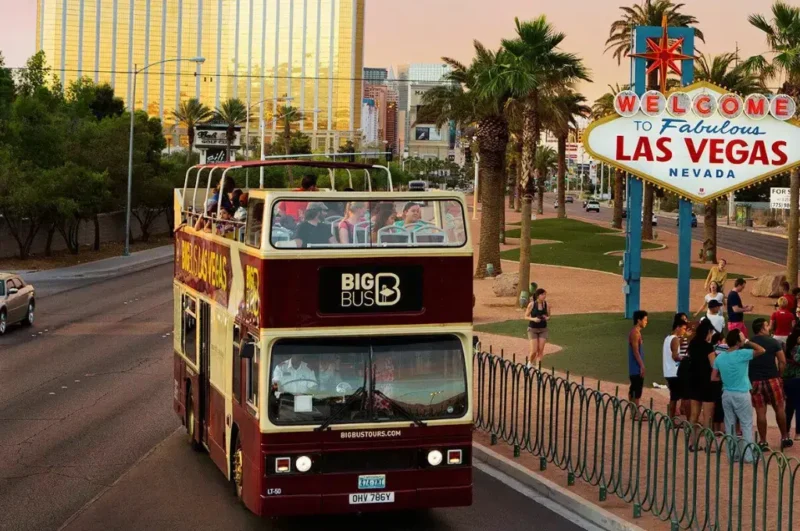 A Monday is one of the less crowded days of the week in Las Vegas. As a result, you should find it much easier to explore the city in your car or on a bus. But why bother driving when you could take a professional bus tour of Las Vegas on a Monday?
The Hop-On Hop-Off Big Bus Tour features an entertaining and knowledgeable tour guide who will educate you on some of the best areas of Las Vegas as you see them in real-time.
The bus tour drives past famous Las Vegas malls, shops, monuments, hotels, venues, and entertainment spots on the Las Vegas Strip and Fremont Street in Old Las Vegas.
The "Hop-On Hop-Off" is a pass that lets you leave the Big Bus Tour at any stop and return on it later in the day or another day, depending on the pass you purchase. Then you can schedule the tour around your daily itinerary.
4) Madame Tussauds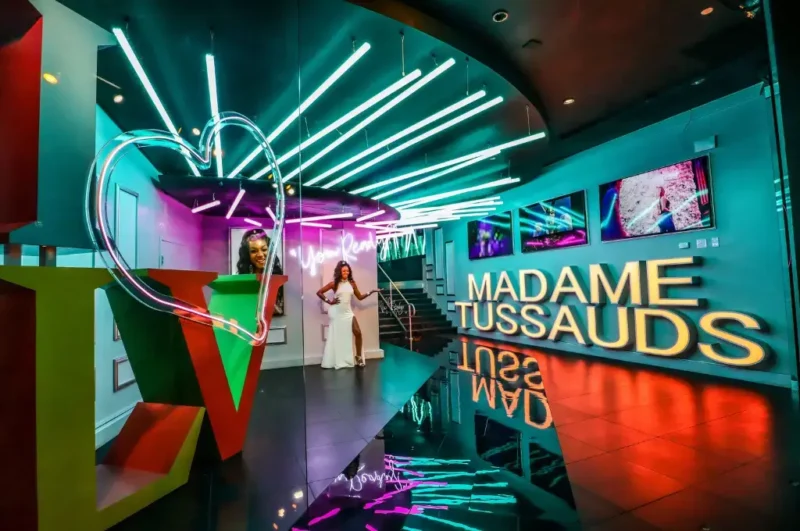 Are you looking for an activity to enjoy with your kids? Madame Tussauds is a Las Vegas wax museum with lifelike wax figures of celebrities, politicians, musicians, actors, sports players, and even fictional characters from comic books, television shows, and movies.
Guests can take selfie pictures standing next to any of these wax figures. And if you have children with you, they may want to participate in the Marvel Superheroes 4D theatrical adventure. What better way to spend a Monday?
Looking for more thrills around Texas? You may like to check out the best places to visit in Rockwall (Texas), Round Rock (Texas), Beaumont (Texas), and Galveston (Texas).
5) Comedy Club Shows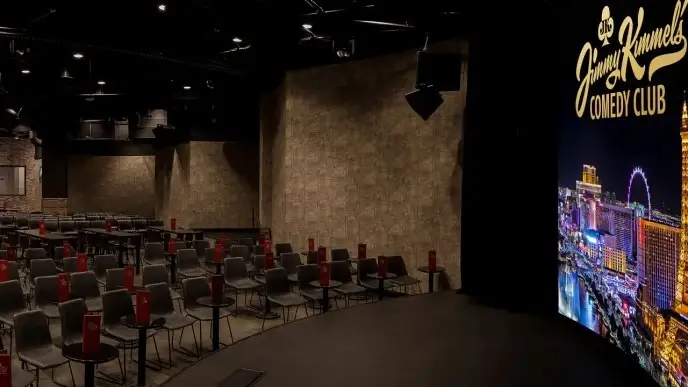 Are you ready to laugh on a Monday in Las Vegas? If so, you can visit one of the many standup comedy shows at clubs throughout the city.
Some top comedy clubs performing on Mondays include Jimmy Kimmel's Comedy Club, Laugh Factory Comedy Club, Las Vegas Live Comedy Club, Aces of Comedy Club, Brad Garrett's Comedy Club, Delirious Comedy Club, Jokester Comedy Club, and L.A. Comedy Club.
The standup comedy routines cover various topics ranging from domestic issues to politics and world events. If you have a great sense of humor, you can enjoy relaxing at the comedy club and catching a funny show.
Sometimes you may get lucky enough to become the subject of a few jokes if a standup comedian calls you out. This usually happens to audience members who sit near the front.
Would you like to discover discount opportunities for tickets to see comedy club shows in Las Vegas? Visit: https://vegaslens.com/listings/shows/tickets/
6) Walk the Las Vegas Strip and Fremont Street
Mondays have fewer people walking on the sidewalks of the Las Vegas Strip. Because of this, it is the perfect time for you to explore the Las Vegas Strip on foot and witness some of the most iconic attractions, hotels, and activities on it.
Be sure to walk past the Mirage Volcano and Bellagio Fountains because they are free attractions worth seeing.
Head over to Fremont Street after the Las Vegas Strip. Fremont Street represents the best of Old Las Vegas with its classic architecture and neon signs.
Take the Fremont Street Experience by walking on the street and exploring the various hotels, shops, and restaurants for yourself.
Time to spare? You may also like to check out the best things to do in Jackson (Tennessee), Dahlonega (Georgia), Albrightsville (Pennsylvania), and Bayfield (Wisconsin).
Before You Go…
Do you see how Mondays can still be fun in Las Vegas? Most of the same shows and activities you can find on the weekends are also available on Mondays.
So why not plan a Monday vacation in Las Vegas and enjoy the smaller crowds and more accessible reservations?
Best Things to Do in Las Vegas
Disclaimer: Vasttourist always strives for content accuracy. Since the time of publishing, travel-related information regarding pricing, schedules, and hours may have changed. Please see individual websites embedded in this post for the most current trip-planning information.

Unless otherwise stated, Vasttourist does not claim ownership of any images used on our blog site. The respectful owners of all visual content have copyright protection. We try to include links to the sources. If any images are your property and you do not want them to appear on our blog, don't hesitate to contact us; we will take them down immediately. We support properly crediting the original writer, artist, or photographer.