21 Best & Fun Things To Do In Rockwall TX (Texas)
Rockwall, Texas, is a charming city that offers various activities and attractions for visitors of all ages. It is located on the shores of Lake Ray Hubbard.
This is ideal for those looking to enjoy the great outdoors, explore regional history and culture, or relax and unwind thanks to its picturesque downtown area, scenic lakefront parks, and nature preserves.
Rockwall offers something for everyone, whether you're going alone, with family and friends, or on a romantic getaway. In this article, we'll examine some of the top things to do in Rockwall, Texas, in more detail.
What are the Best Things To Do In Rockwall TX (Texas)
#1. Visit Rockhall county historical foundation
The Rock hall county historical foundation Museum Park is known for the sustenance of the rich historical articrafts of the city of Rockhall, tx, as it houses many of its historic structures, most notably the Hartman Windmill and a replica carriage.
And for tourist fascinated by history and who wants to get a feel and taste of the rich history of the city of Rockhall, well a visit to the Rockwall County Historical Foundation Museum could afford them such luxury as it provides them that very platform of discovering how the city at large evolved all through the decades.
What do they offer?
As we mentioned, it gives tourists the luxury of being fascinated with the various captivating artic rafts displayed on its showcases that share some connection and relation with its former homeowners.
Address: 901 E. Washington St., Rockwall, TX 75087
#2. Settle for a Bottle of Bear at Hemisphere Brewing co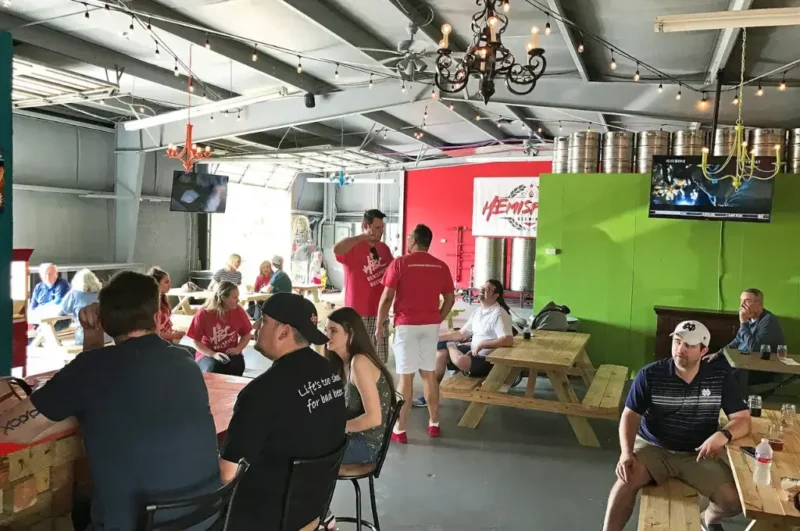 Hemisphere Brewing Co. represents and embodies everything tourists could ever wish for and request on tour. Known for its blend of music and beers, it's one of Rockwall, Texas's best places to visit.
Well, for anyone who seeks happiness from a bottle of beer, a visit to the Hemisphere Brewing Co is exactly what they need as it creates a scene to meet various tourists appetizing desires from tasteful beers to wonderful meal delicacies and summing it up with classical live bands music for the listening pleasure of tourists.
What do they offer?
Just as its brand name represents and its vision and mission statement reads, Hemisphere Brewing Co. focuses mainly on gathering different varieties of tasty beers from all hemispheres for the chilling-out pleasure of tourists.
Address: 2015 Kristy Ln, Rockwall, TX 75032, United States
#3. Experience fun at its best at the Harry Myers Park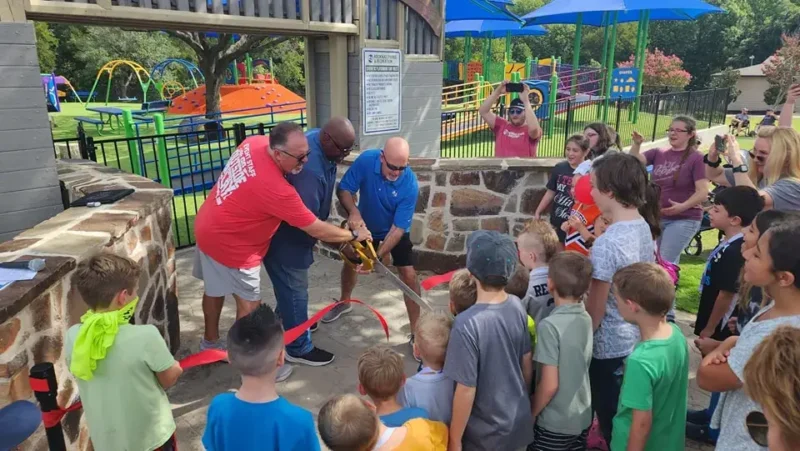 If you want the best things to do in Rockwall, Texas, you can have fun at Harry Myers Park. It is a known fact that tourists bear one thing in mind as they embark on a tour: to experience fun and get thrilled.
Exactly what Harry Myers Park has to offer, with their funfair activities well drafted to accommodate kids, teenagers/young adults and old folks.
Indeed there's never a dull moment for tourists on the ground, as though access to the park itself has been tagged free. Provision has also been made to tourists regarding renting pavilions to hold and host a party While still at the park.
What do they offer?
Since Harry Myers park encompasses all things fun and thrills, provision has been made by the management of this center for the following recreational facilities.
They have the Swimming Pool, playgrounds/KidZone, walking trails, baseball fields, ponds, BBQ grills, pavilions, a disc golf course, a skate park, and much more to ensure there's never a dull moment for tourists.
Address: 815 East Washington St., Rockwall, TX 75087
#4. Embark on a boating sprew with Sail with Scott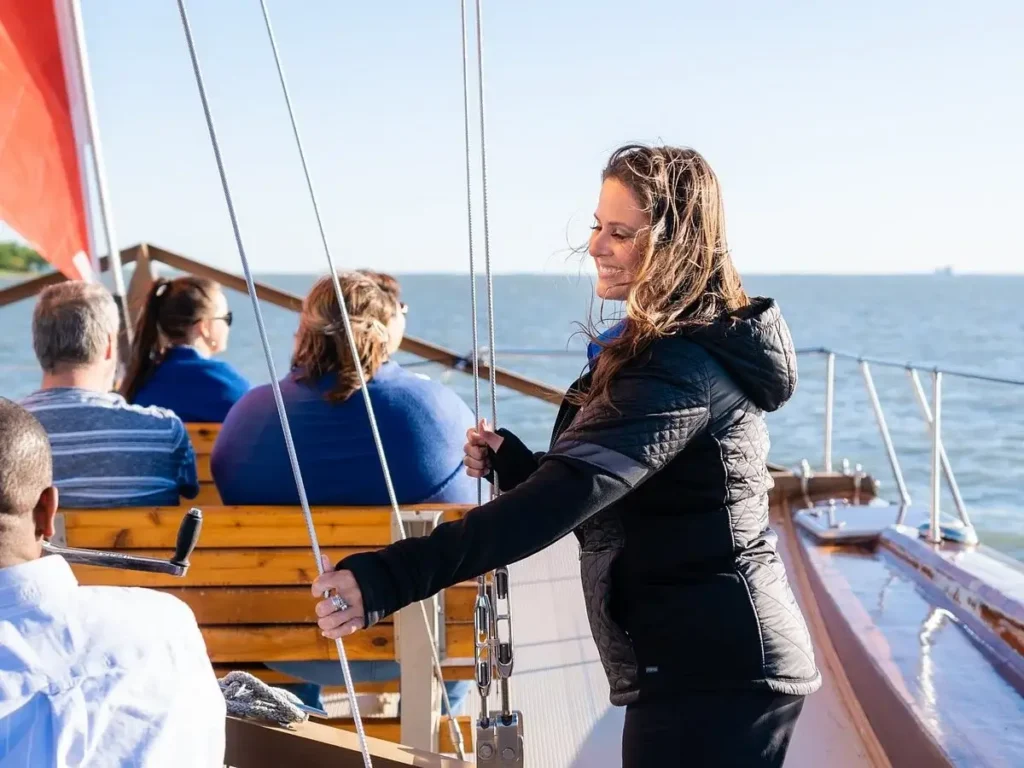 Sailing with Scott has them under their care for tourists looking to glimpse the water and its environs.
This isn't related to a tourist center, but rather a brand at the services of tourists to ensure going to and fro on the waters is made possible.
What do they offer?
Sail With Scott has tasked itself with offering fun and thrills for tourists as they journey across the lake's waters, either during sunset or under the moonlight.
Address: 2055 Summer Lee Dr, Rockwall, TX 75032, United States
Planning a road trip around Texas? You may like to check out the best things to do in Round Rock (Texas), Beaumont (Texas), Galveston (Texas), and Temple (Texas).
#5. Settle for a glass of wine at the San Martino Vineyards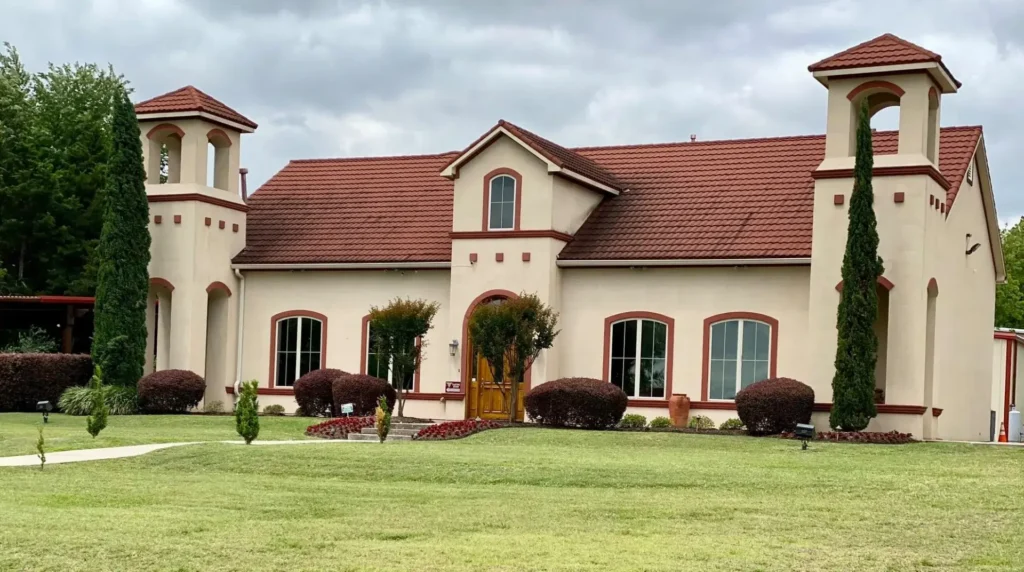 Well, for travelers who prioritize a glass of wine over a bottle of beer, rather than settling for a bottle of beer at the Hemisphere brewing co talked about earlier, one could opt for a glass of wine rather at the San Martino Vineyard.
It breeds that feeling of being in Italy for tourists even while in a country far away from tourists, with its arrays of winery products giving tourists the comforts they signed up for.
What do they offer?
Having been termed and regarded as the best reservation on the Rockhall tx axis, they make provision for tourists as regards wine of different tastes and colors while also spicing that up with locally made dishes cooked from local produce.
Address: 12512 State Hwy 205, Lavon, TX 75166, United States
#6. Enjoy a relaxing trail ride with Chisholm Trail Rides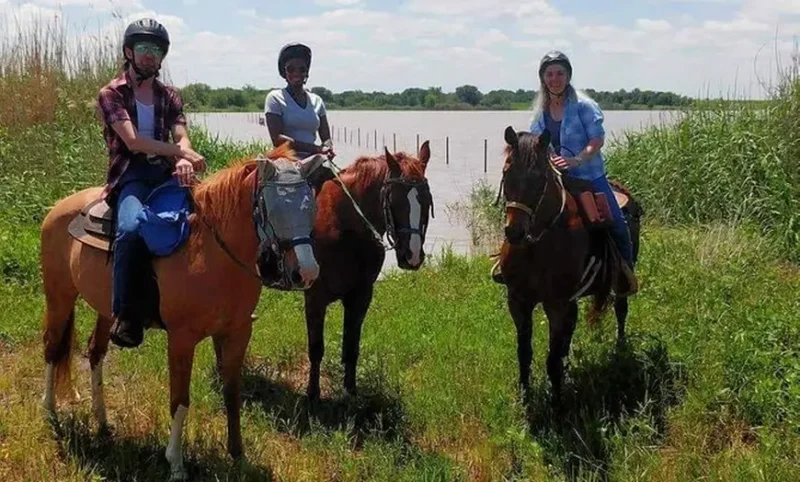 This is yet another establishment present at the Rockhall axis which gives tourists another blend of fun and thrills entirely: the Chisholm Trail Rides, designated for all things trail rides to accommodate all levels of riders, either those still struggling to find their footings or the experienced folks.
What do they offer?
Chisholm Trail Rides offers, in general, fun-filled rides to tourists while also providing beginners that valuable knowledge of learning as to how to with a was established to ride horses.
Address: 15422 Co Rd 335, Quinlan, TX 75474, United States
#7. Behold the freshness of air at the Lake Ray Hubbard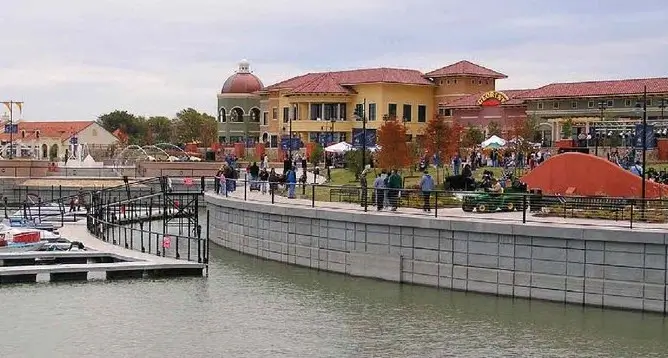 For tourists frustrated by the buzz and hassle of city life who desire to feel the calmness of nature, the ambiance and calming environs of Lake Ray Hubbard are what their hearts beat for, and the tourist center present on the Rockwall axis should consider visiting.
What fun activity holds there?
With Its freshwater habitat present on site, tourists are provided the platform of either holding down a picnic for family and friends or exploring the wild nature of the water of Boating And Water Skiing, perhaps adding a little bit of fishing as well.
Address: 6775 Miller Rd, Rowlett, TX 75088
#8. Give kids their fun moments at the Rockwall Community Playhouse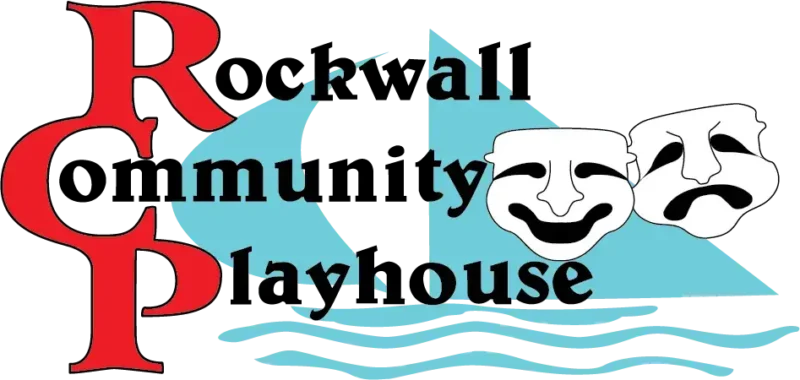 Rockwall Community PlayHouse is another tourist center of attraction with an 84-seat theatre occupying the Rockwall city axis, which has been well-designated and structured as a fun place for kids. Which is even more beneficial to tourists coming alongside their kids on a tour
What to expect?
Rockwall community playhouse, just as the name insinuates, is a community theater open to kids, in general, to witness live drama and performances that best suit their age groups, most notably children and teens play.
Address: 609 E. Rusk Rockwall, Texas, TX 75087
#9. Discover Downtown Rockwall's Historic Main Street
The Rockwall historic main street is yet another center of attraction deemed historic and iconic because here, tourists feast their sights on the ancient architectural structures the street has to portray, which have withstood the test of time.
Apart from sightseeing which is the major purpose it is known for to tourists, it also has a wide variety of retail outlets of different brands offering different products and souvenirs up for sale to make their trip remarkable.
On the flip side, tourists are also provided with the platform to check out some local produce at the weekly farmer's market.
Address: Washington St, Rockwall, TX 75087, United States
Are you about to embark on an adventure to Texas for a wonderful vacation? You may also check out the best places to visit in Sugar Land (Texas), Lake Jackson (Texas), Waxahachie (Texas), and Kerrville (Texas).
#10. Get sporty with Tomahawk Axe Throwing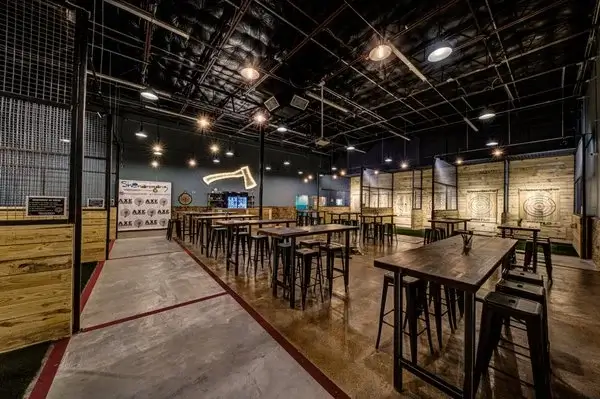 Suppose you are looking to explore the wild nature of throwing an axe. Well, Tomahawk Axe throwing is here to grant them such a request by creating fun activities that revolve around Axe throwing, with various amenities in place to support such.
What to expect?
Some safety protocols have been put in place by the management of this institute to act as a precautionary measure in case things go south during the fun activity of axe throwing.
This tourist follows through other recreational activities. Location includes birthday parties, bachelor parties, bachelorette parties, team building events, company events, and other special occasions.
Address: 1290 I-30 #102, Rockwall, TX 75087, United States
#11. Try something different at the Harbor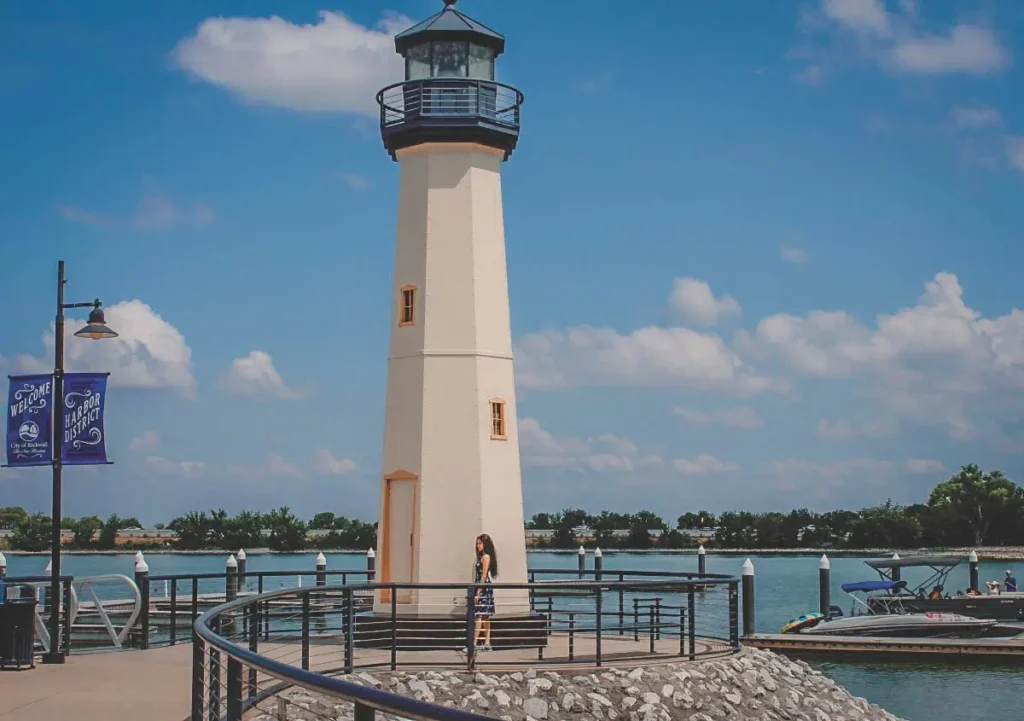 Sharing the same functionality and carrying out its operation in the same manner as the main street, with various shops and restaurants to meet the needs and desires of tourists. And at some other instances, provisions are made for live music for tourists to chill out during hosted events.
Why is it considered special?
Unlike every other tourist center of attraction aforementioned earlier, the harbor offers something different in the sense that tourists get to feast their sights on the latest blockbuster films at the cinema.
And they do this in line with the amazing building structures within its environs for the breathtaking views rare in Rockwall.
#12. Get blown with the Exciting Escape Rooms Puzzles at Escapology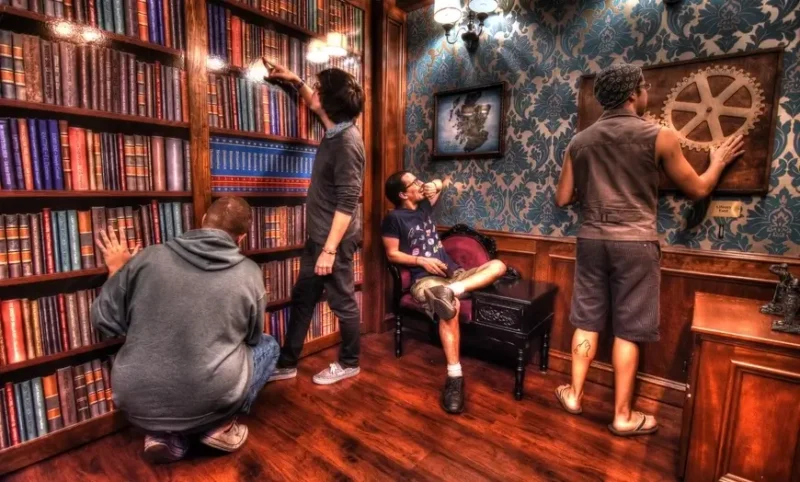 For tourists who get fascinated with the funs and thrills that come alongside solving a puzzle, the Escapology escape room puzzles best suit you all. This tourist space has been well orchestrated for all things mystery mind games.
Vacationers are encouraged to participate and are expected to bring their A-game because they will undoubtedly be presented with brain-bending puzzles that are notoriously difficult to solve to achieve the fantasized freedom under time pressure.
ADDRESS: 1290 I-30 Frontage Rd, Rockwall, TX 65087, USA
#13. Get nourished at the Blase Family Farm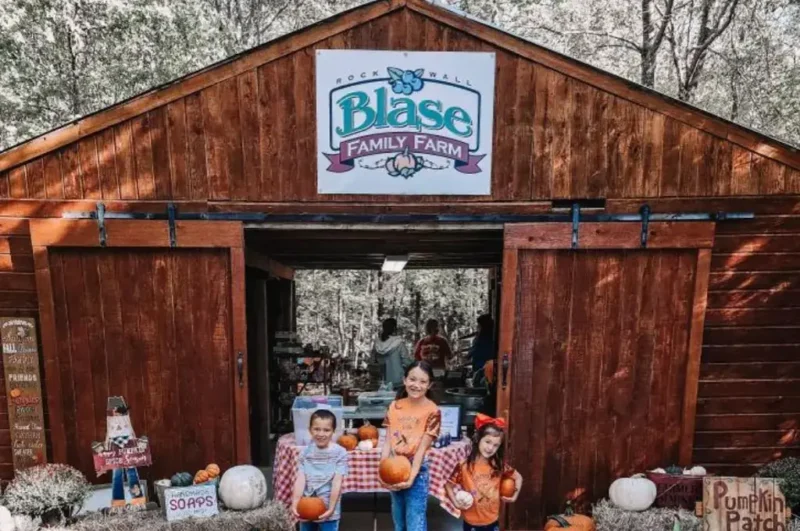 Tourists who have come to explore the city of Rockwall shouldn't return to their hometown without dropping by the Blase Family Farm to taste the mouth-watering fruits for children and adults alike.
The Blase family farm focuses on the Blueberries species of fruits as its farm produce and outputs, which they usually have in their numbers during the summer. So for tourists, this is what they expect whenever they show up at the Blase family farm.
On the flip side, products such as soaps are usually made available as souvenirs. When asked what to do in Rockwall, Texas, ensure to visit the blase family farm.
Address: 1232 E Fork Rd, Rockwall, TX 75087, United States
#14. Get rocky at Shenaniganz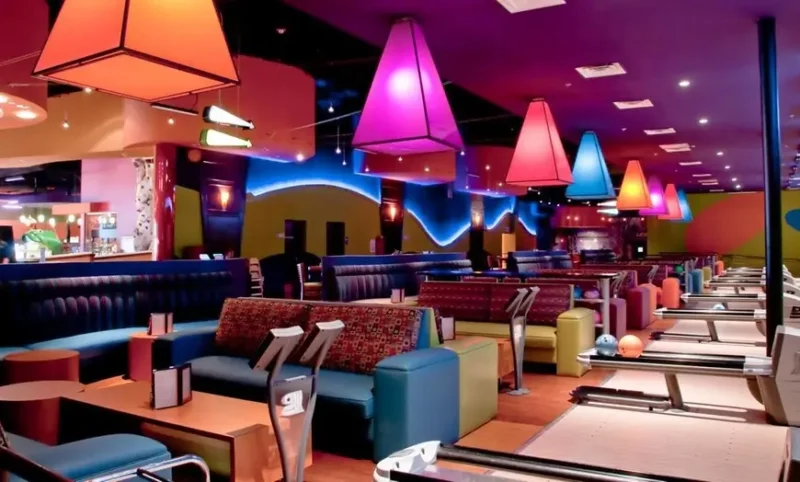 Though it is largely known for the sporting activity bowling, it isn't restricted to that only as it gathers tourists together for fun and recreational activities, which are considered worthwhile and enjoyable.
What do they offer?
Apart from getting sporty with bowling coupled with every other fun activity that comes alongside it, provision has also been made to get a feel of mostly arcade genres of games which they can also choose to try out.
On the flip side, provisions have also been made for food and drinks With the presence of Rosie's Sports Bar and Grill on the ground.
Address: 1290 E Interstate 30, Rockwall, Texas 75087
#15. Experience funs and thrills at Urban Trampoline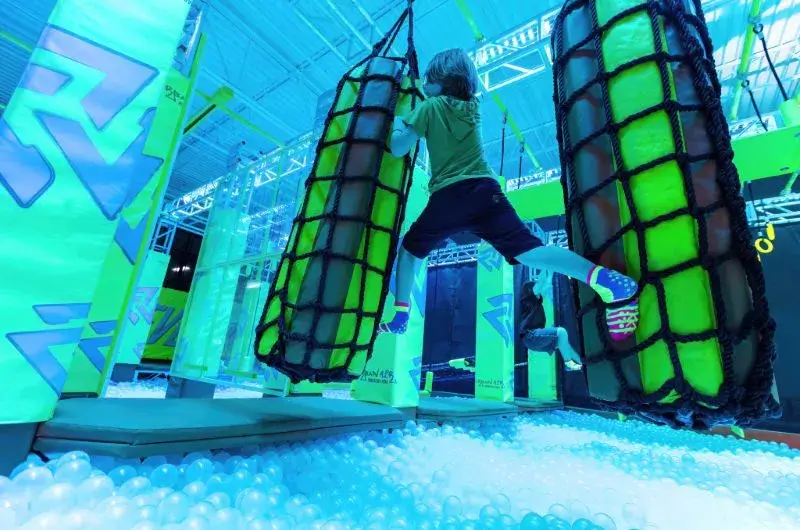 Urban Air Trampoline and Adventure Park is the ideal location if you're searching for an exhilarating adventure in Rockwall, Texas.
This indoor park offers a variety of activities, such as dodgeball, obstacle courses, and trampoline jumping. Urban Air is the ideal location to let off some steam and have fun because it offers options for people of all ages and skill levels.
A park is a great option for birthdays, team outings, and other special occasions because it provides party packages, group events, and attractions.
There's also a space well-designated with a layout that suits kids. They can get thrilled with fun adventures in a prioritized safety environment, such as indoor skydiving. Why don't you trampoline your way over to Urban Air and discover the excitement of trampoline jumping for yourself?
Address: 5757 State Highway 205, Rockwall, Texas 75032
Looking for more thrills around Texas? You may want to check out the best things to do in Lubbock (Texas), Woodlands (Texas), Denton (Texas), and San Marcos (Texas).
#16. Get freaky with exercises at JungleTrek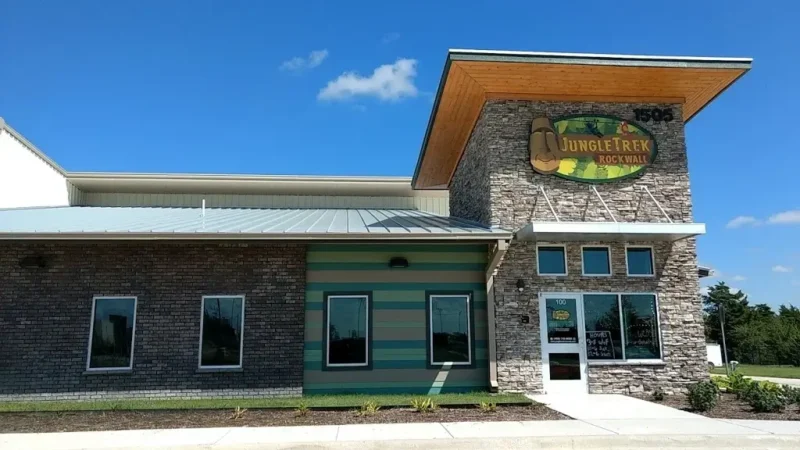 The JungleTrek adventure park is a must-see place for nature lovers and thrill seekers. This outdoor adventure park offers zip lining, aerial obstacle courses, and other activities.
The jungleTrek is the ideal place to test yourself and push your limits in a secure and enjoyable environment because it offers courses for all ages and skill levels.
The park offers corporate retreats and attractions, making it a great option for businesses and organizations looking to foster camaraderie and teamwork.
Tourists showing up or coming through here should bear in mind that they are here to keep fit, and they can only achieve that by running through many challenging courses, most notably ziplining and rope walking. Why not visit JungleTrek and enjoy the exhilaration of outdoor adventure in Rockwall?
Address: 1505 Airport Rd Suite 100, Rockwall, Texas 75087
#17. Go gaming at RetroCade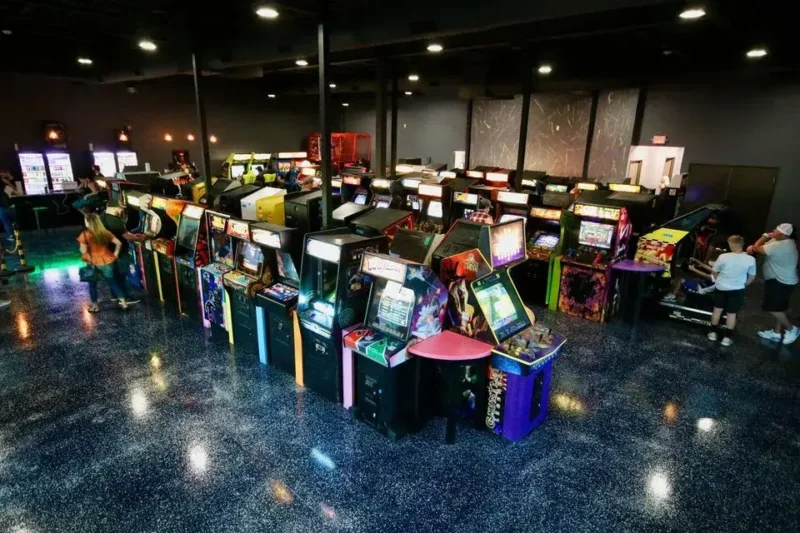 The ideal location for you to visit is RetroCade if you enjoy playing old-school arcades and retro video games. Pac-Man, Donkey Kong, and Space Invaders are just a few of the iconic games from the 1980s and 1990s that can be played in this retro arcade.
RetroCade is a great option for an enjoyable evening out with friends or family because of its nostalgic ambiance and reasonable prices.
Though its activities revolve around catching fun and trying out its arcade games, it isn't limited to that only, as provisions have also been made to keep tourists refreshed and entertained with its sports bar and restaurant.
The arcade offers a variety of snacks and drinks in addition to its games, making it a great place to stop for a quick snack or refreshment. So why not visit Rockwall's RetroCade to travel back in time and relive your youth?
Address: 6320 Dalrock Rd Suite 100, Rowlett, TX 75088, United States
#18. Get artistic at Painting with a Twist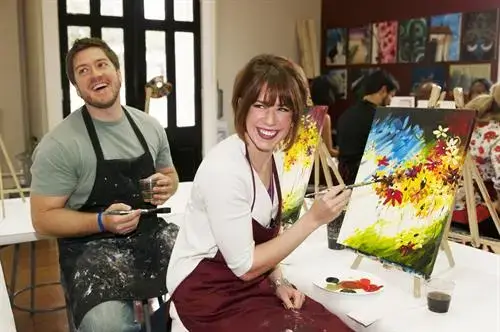 Painting with a twist offers something earlier different from the rest, especially compared to the other tourist locations most suitable for date night. Here, you get to make some colorful memories of some good memories they shared in the past.
Why are they considered unique?
They are considered unique as they are best in all things anchoring trivia nights, with their various phenomenal staffs making it possible to ensure fun is guaranteed.
Address: 513 E Interstate 30, Rockwall, TX 75087, USA
#19. Get the kids thrilled at Urban Air Adventure Park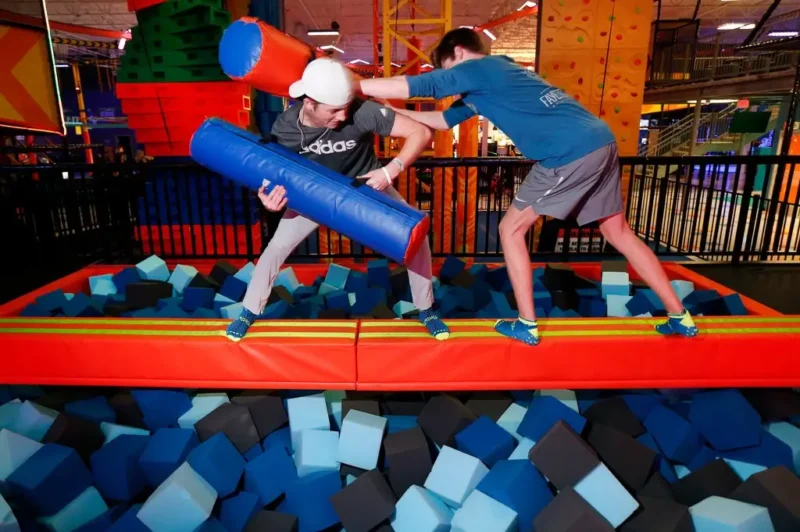 This is another tourist park designated mainly for kids to accommodate birthday parties and funfair.
Interestingly enough, there are designated fun adventures with safety measures to support kids of different age grades, giving their parents little or less to worry about.
What to expect?
The Urban air adventure park has phenomenal staff members to ensure things are put in place accordingly, especially anchoring its dodgeball and fitness classes.
On the other hand, amenities have also been provided for adventurous games, such as Rock Wall and Drop Zone, alongside other Virtual Reality experiences. Add this to your list of things to do in Rockwall, Texas, today.
Address: 5757 State Highway 205, Rockwall, Texas 75032
#20. Cate's Touch Spa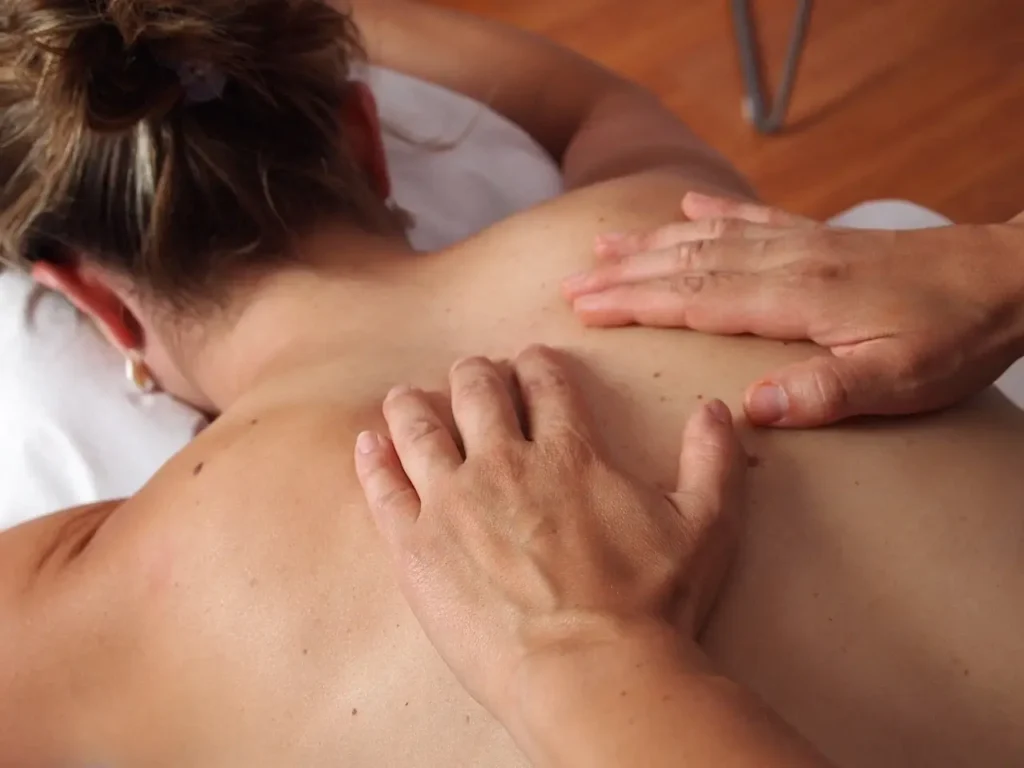 Cate's Touch Spa is the ideal location if you need some pampering and relaxation. Numerous services, including massages, facials, body treatments, and more, are provided by this all-inclusive spa.
Cate's Touch is ideal for relaxation and rejuvenation thanks to its serene atmosphere and knowledgeable therapists. Everyone can find something at Cate's Touch, whether looking for a solo retreat, a spa day with friends, or a couples massage.
So why not book a trip to Cate's Touch Spa in Rockwall to give yourself some much-needed relaxation?
Address: 1104 Ridge Rd A, Rockwall, TX 75087, United States
#21. Body Synergie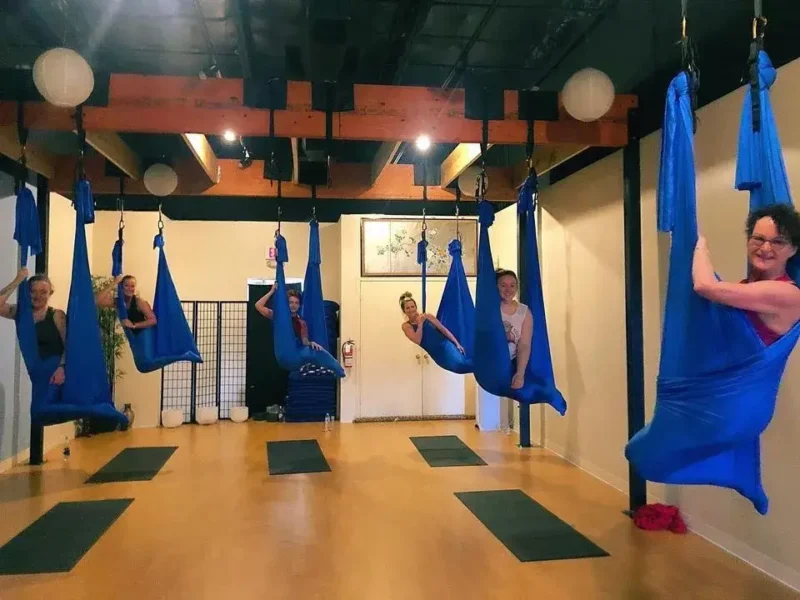 Body Synergie is your only choice if you want a unique and effective way to stay fit and healthy. This holistic fitness center offers classes and services like barre, yoga, Pilates, and nutrition counseling to improve physical and mental health.
The friendly atmosphere and qualified instructors at Body Synergie make it a great place to reach your fitness goals and improve your general health.
It caters to all fitness levels, whether an experienced athlete or a novice looking to begin your fitness journey. So why not give your body and mind the focus they need by attending Body Synergie in Rockwall?
Address: 1103 Ridge Rd, Rockwall, TX 75087, United States
Time to spare? You may like to check out the best things to do in Seaside (Florida), Evansville (Indiana), Guam (Micronesia), and 18 Best & Fun Things To Do In Idaho Falls (Idaho).
What is Rockwall Texas Known for?
Rockwall, Texas, is a charming city well-known for its picturesque lake and old-world downtown. The stunning Rockwall County Courthouse, constructed in the late 1800s, is one of the city's most recognizable landmarks.
Lake Ray Hubbard is a large body of water that provides opportunities for boating, fishing, and other water sports. It is a well-known tourist destination in Rockwall.
The city is renowned for having a thriving arts community, with the Rockwall Arts Center and the Rockwall Community Playhouse hosting numerous events all year. Rockwall, Texas, is worth visiting due to its fascinating history and stunning scenery.
Is Rockwall TX, A good place to live?
You'll be pleased to learn that Rockwall, Texas, is a wonderful place to call home if you consider relocating there. The city is a well-liked vacation spot for families and business travelers because of its low crime rate, top-notch schools, and thriving economy.
Rockwall has a strong sense of community and a high standard of living thanks to its picturesque lake, historic downtown, and year-round community events.
The city's proximity to Dallas to the east also provides quick access to big city amenities while maintaining a tranquil suburban atmosphere.
Rockwall, Texas, is a fantastic place to live for those seeking a balance between small-town charm and contemporary conveniences.
Is Rockwall TX, safe?
Rockwall, Texas, is regarded as a safe place to live. The police department is renowned for its quick response times and proactive approach to community policing, and the city's crime rate is lower than the national average.
Residents can feel secure knowing that the city prioritizes public safety, with frequent patrols and a community watch program.
Rockwall is also kept up, with well-lit sidewalks, streets, and public spaces. Overall, Rockwall, Texas, is a secure neighborhood that provides its residents with a high standard of living.
Plan Your Vacation To Rockwall Texas
In conclusion, the city of Rockwall, TX, may be tagged little and small in terms of the size of its land mass, but in terms of getting thrilled with fun adventures, it would rank top of the chart.
Visitors and locals alike can enjoy a variety of attractions and activities in Rockwall, Texas. There is something for everyone in this charming city, whether looking for outdoor adventures on Lake Ray Hubbard or indoor entertainment at the RetroCade or Urban Trampoline.
There are many opportunities to explore and engage with the locals in the city's vibrant arts scene and historic downtown. Rockwall is a great place to live or visit if you want a family-friendly setting with many amenities and attractions.
Disclaimer: Vasttourist always strives for content accuracy. Since the time of publishing, travel-related information regarding pricing, schedules, and hours may have changed. Please see individual websites embedded in this post for the most current trip-planning information.

Unless otherwise stated, Vasttourist does not claim ownership of any images used on our blog site. The respectful owners of all visual content have copyright protection. We try to include links to the sources. If any images are your property and you do not want them to appear on our blog, don't hesitate to contact us; we will take them down immediately. We support properly crediting the original writer, artist, or photographer.