18 Best & Fun Things To Do In Idaho Falls (Idaho)
Idaho Falls is a charming city with many things to see and do that is located in the heart of eastern Idaho. It's not surprising that Idaho Falls is a well-liked travel destination for people worldwide, given its breathtaking natural landscapes, thrilling outdoor activities, and rich cultural history.
Idaho Falls has something to offer everyone, whether you're a die-hard outdoor enthusiast or a history nerd. There are plenty of things to do, from hiking through the untamed mountains to discovering the city's thriving arts and culture scene.
To help you get the most out of your trip to this charming city, we'll look in more detail at some of the top things to do in Idaho Falls in this blog post.
What are the Best Things To Do In Idaho Falls
#1. The Idaho Falls Snake River Walk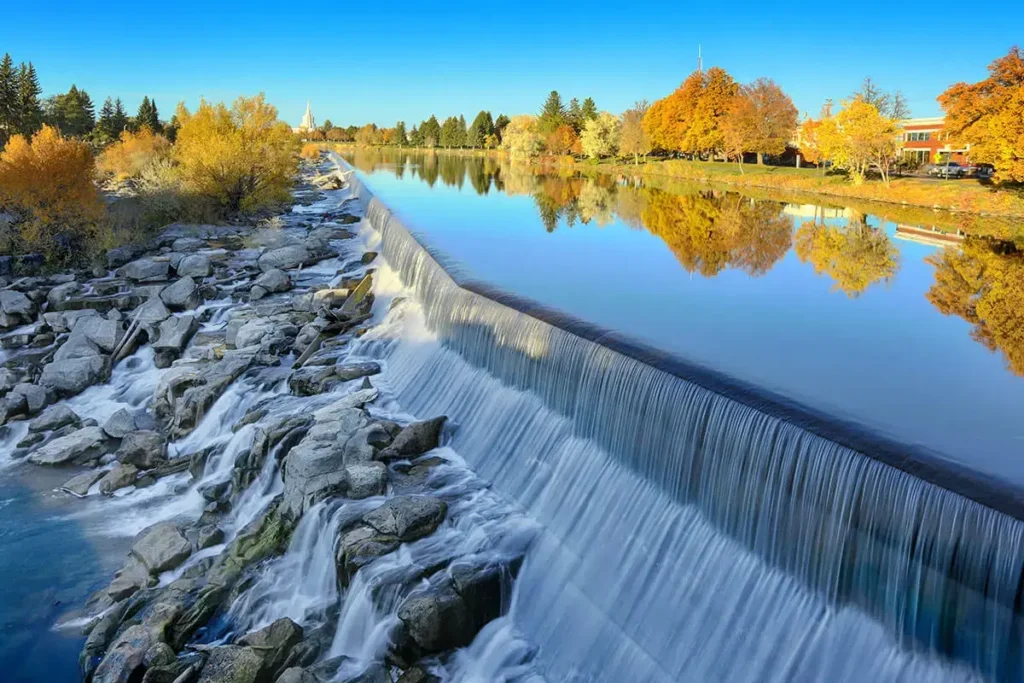 When you go to Idaho Falls, it's just as exciting to see it as it is to see the famous Snake River. A walk enhances the unforgettable thrills of mother nature through the passageway that provides a clear view of Idaho Falls.
The approximately 600-foot-wide Falls can be circumvented by hikers and bikers alike through this five-mile path that runs through the Snake River, up to the market and the waterfall.
Its vast terrain is conserved all year round. Generally, you can find cyclists, hikers, bikers, strollers, and the local people traveling to and fro work from dawn to dusk, making the River Walk a hive for different activities.
The Walk offers most of the city's attractions, ranging from Sportsman Park to the Art Museum of Eastern Idaho. This is a beautiful place for Instagram lovers who'd love a shot or two, as the scenery here changes with the seasons. Add this to your list of things to do in Idaho Falls.
Address: 525 River Pkwy, Idaho Falls, ID 83402, USA
#2. The Japanese Friendship Garden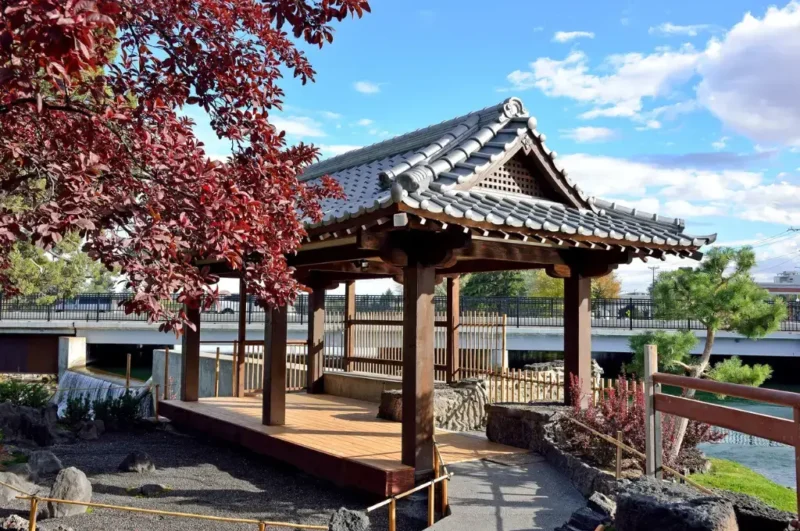 Seeing the epic Pavilion inside the Japanese Friendship Garden is one of the most rewarding sights of Idaho Falls. The Japanese Pavilion had been built in the spirit of true friendship by the Japanese city of Tokai-Mura, a neighboring city near Idaho Falls.
The Japanese Friendship Garden is on a grand aisle inside the Snake River that overlooks the Broadway Bridge. Also, there's another pedestrian bridge that connects the island either to the Snake River.
History shows that, many years ago, the Japanese (Tokai-Mura) gave this gigantic ornamented ancient lantern to Idaho city, which was gladly received and proudly positioned in the Japanese Friendship Garden.
The pavilion was officially opened to the public in 2016 and is a beautiful, peaceful oasis, reflecting Japanese gardening and building esthetics and celebrating the friendship between the two cities. Add this to your list of things to do in Idaho Falls.
Address: Idaho Falls, ID 83402, USA
#3. The Idaho Tautphaus Zoo Park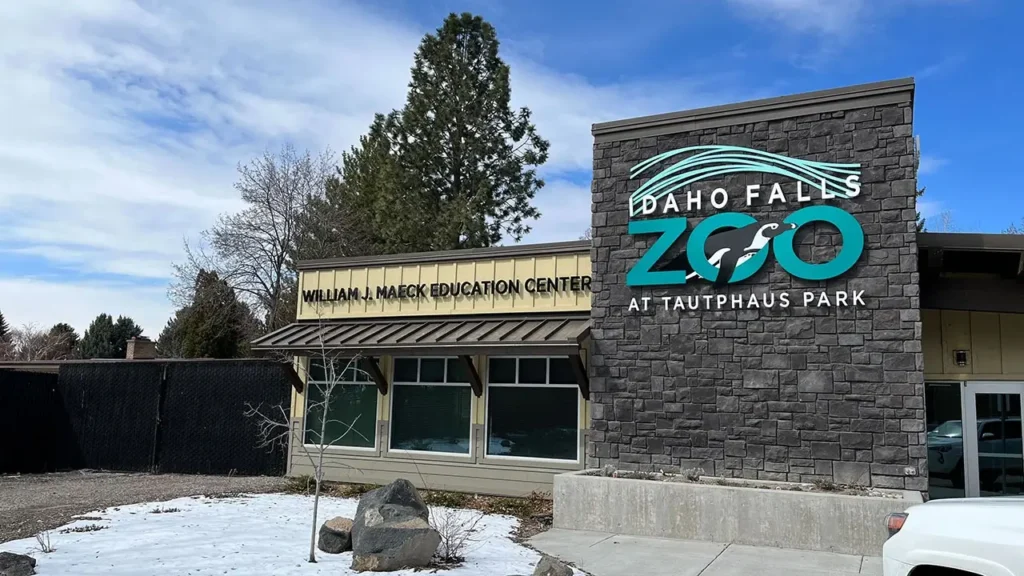 The Tautphaus Park Zoo is one of the best places to visit in Idaho Falls. It's also one of the relics of the city. It is undoubtedly some of Idaho Falls' oldest and most extensive gardens.
The Zoo Pack is loaded with lots of fun sights and allures. The luxuriant trees and the lush expanse of land around the scenery distinguish this Zoo Park.
Ensure you check out the baseball-sized diamonds dotted by the shelters for a picnic and outdoor activities… For family trips, take the kids to the Funland Amusement Park to feel the waterslides and circus lifts.
One particularly spectacular feature of the Zoo Park is that it holds a horde of different animals curated from all over the world, with fun-packed exhibitions between March and October every year. Add this to your list of things to do in Idaho Falls.
Address: 2725 Carnival Way, Idaho Falls, Idaho State
#4. The Yellowstone National Park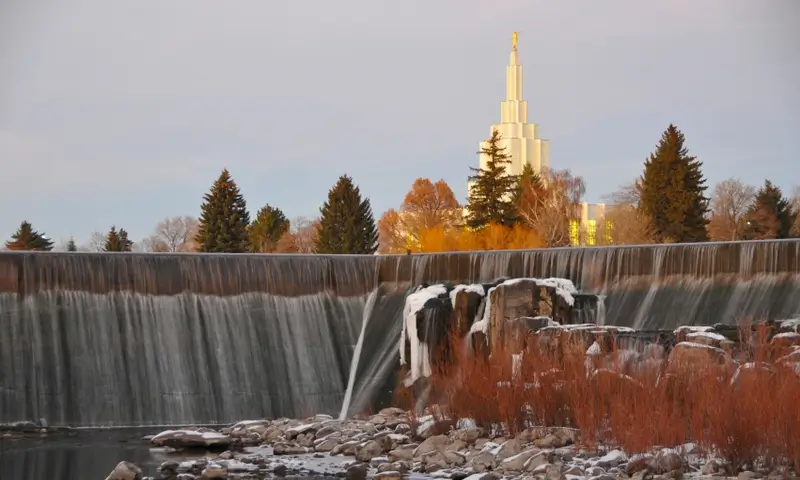 Yellowstone National Park stretches over several acres, so a complete tour around the Park may require a full day's effort.
However, for first-timers, we recommend a complete tour of some of the most excellent hiking spots around the Park. While there, explore the Upper Geyser Basin Boardwalk with its hot geysers, springs, and park annals.
That being said, look out for these top interests at Yellowstone: the West Thumb Geyser Basin, the Grand Canyon of Yellowstone, Mammoth Hot Springs, and the Grand Prismatic Spring.
Address: Yellowstone National Park, WY 82190-0168
Planning a road trip around Michigan? We have got you covered! Here are some of the best things to do in Novi (Michigan), Cadillac (Michigan), G*ylord (Michigan), and Bay City (Michigan).
#5. The Art Museum of Eastern Idaho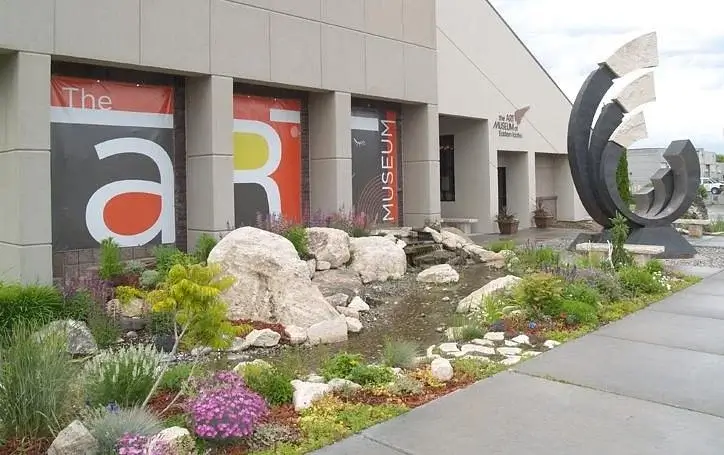 The Museum is one of the top sights to look out for a while at Idaho Falls. It has continued to represent a significant and artistic platform for Idaho Falls for over a decade.
Spotlighting five museums and a kids' interactive craft area, The Art Museum caters to all categories of travelers, from solo pleasure-seekers to family getaways. You should see it!
The Museum equally hosts special exhibitions and art lessons in painting, portraiture, water coloring, poetry slam, and new and exciting additions to their events each year.
For a token, visitors and locals can check out The Art Museum once a month (first Saturdays). Add this to your list of things to do in Idaho Falls.
Location: 300 South Capital Avenue, Idaho Falls, Idaho State
#6. The Russ Freeman Park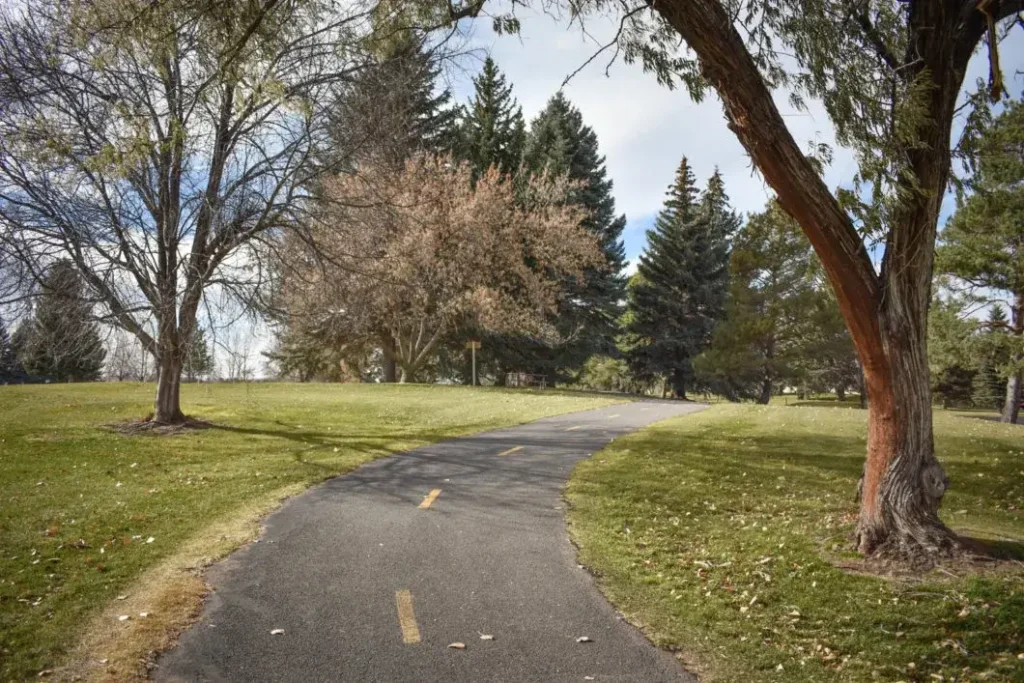 The Russman Freeman Park was once a refuse dump recreated into a stunning sight for millions of visitors who throng to Idaho Falls for sightseeing every year.
Arrayed on the Northern side of the city-state is the Russ Freeman Park, adjacent to the Snake River. The Park is one of the choicest destinations for family getaways or for everyone who loves the open.
You'd undoubtedly find hiking routes, ample verdant space, and ready access to the Snake River.
For all golf suckers, Russ Freeman Park is a must-stop, as the area houses an 18-hole disc golf course for regional and local players.
A visit to the park is considered incomplete without a stopover at the renowned Vietnam Memorial. So when you are asked what to do in Idaho Falls, you can tell your friends to visit russ freeman park.
Location: 1290 Science Center Drive, Idaho Falls, Idaho State
#7. Idaho Brewing Company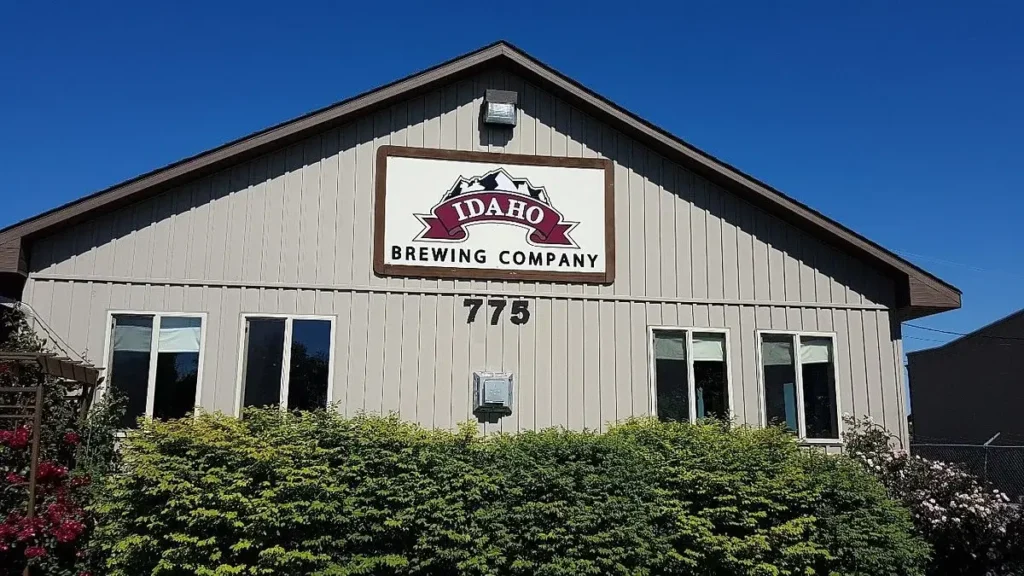 Idaho State delights in the idea of being a State that produces one of the best-brewed wines and beer in all of the United States of America. The Idaho Brewing Company is renowned for its delicious top-class skill in brewing.
The tasting room is located on the beautiful Snake River's inclines, a popular spot for locals and visitors alike to unwind and enjoy the sights while sipping some beer.
Similarly, the warm indoor area has a large, open terrace where you can recline and breathe fresh air while sipping a wine. You could listen to cool tunes from a live band if it's your lucky day. 
Location: 775 S Capital Ave, Idaho Falls, ID 83402, USA
#8. Grand Teton National Park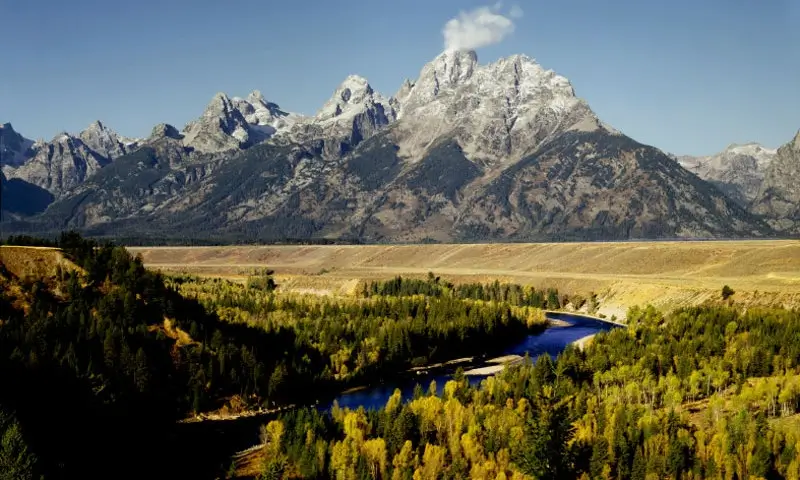 The Grand Teton National Park is a must-see sight that offers great attractions at Idaho Falls.
The National Park is nearly two hours drive from Idaho Falls. Take in the grandeur of the mountains as you explore the Grand Teton National Park.
Find abundant green alpine canyons and magnificent volumes of nature, moose and sourpuss, that envelop the Grand Teton National Park. Truly, the sight is to kill for. You should see it!
The wonder of mother nature pulls more surprises beyond the beautiful scenery that could make for a postcard image.
The Grand Teton National Park is also renowned for its incredible hiking trails, prominent among which are the Cascade Canyon Trail, the Jenny Lake Loop, and the Teton Crest Trail.
There's never a wasted effort when exploring this adventure hub of the world.
Address: 287 South Avenue, Grand Teton National Park, Idaho Falls
#9. East Idaho Aquarium
You should see this place if you're a sucker for science and creatures underneath the water. The East Idaho Aquarium offers underwater thrills for aquatic and non-aquatic life.
The Aquarium first opened its doors in 2013. It was a non-profit organization founded in 2013, the East Idaho Aquarium. It hosts various exhibitions that showcase shark tanks, bird-feeding sites and other aquatic life on display.
You can witness and participate in other interesting activities like feeding and touching stingrays, bearded dragons and large creek fish.
The Aquarium schedules week-long exhibitions that feature anima-fights, mermaid shows, and different aquatic-feeding exhibitions. In all the East Idaho Aquarium, Idaho Falls is a great place to experience nature unreservedly.
Address: 570 East Anderson Street, Idaho Falls, Idaho State
Are you thinking of traveling to Louisiana for an amazing adventure? You can check out the best places to visit in Alexandria (Louisiana), Monroe (Louisiana), and Fun Things To Do in Williams (Arizona).
#10. The Collectors' Corner Museum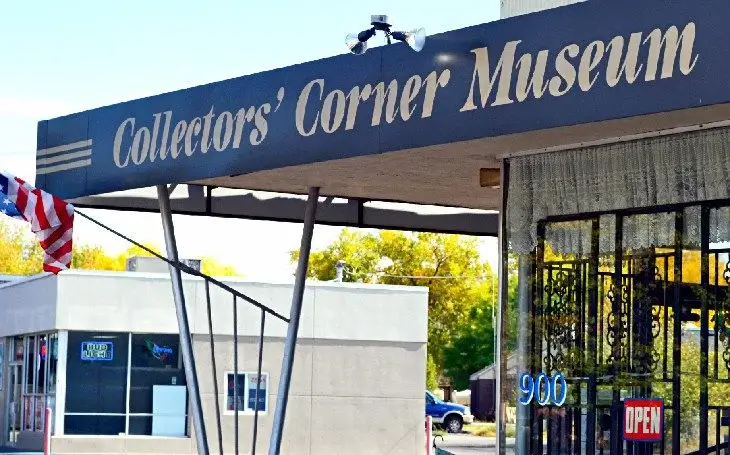 The famous Collectors' Corner Museum is situated in a serene far-removed area of Idaho, with thousands of curated artifacts and memorabilia that date as far back as the city's history.
The Collectors' Corner Museum is owned by a couple who's been together for more than five decades, happily collecting Cairorent artifacts for keepsakes.
The massive collections are retained behind reflector panels and drawers.
The collections range from Barbie dolls to presidential statuettes, seals, equipment and classified trains. The Museum makes constant additions every year through personal contributions.
Address: 900 John Adams Parkway, Idaho Falls, Idaho State
#11. Shoshone Falls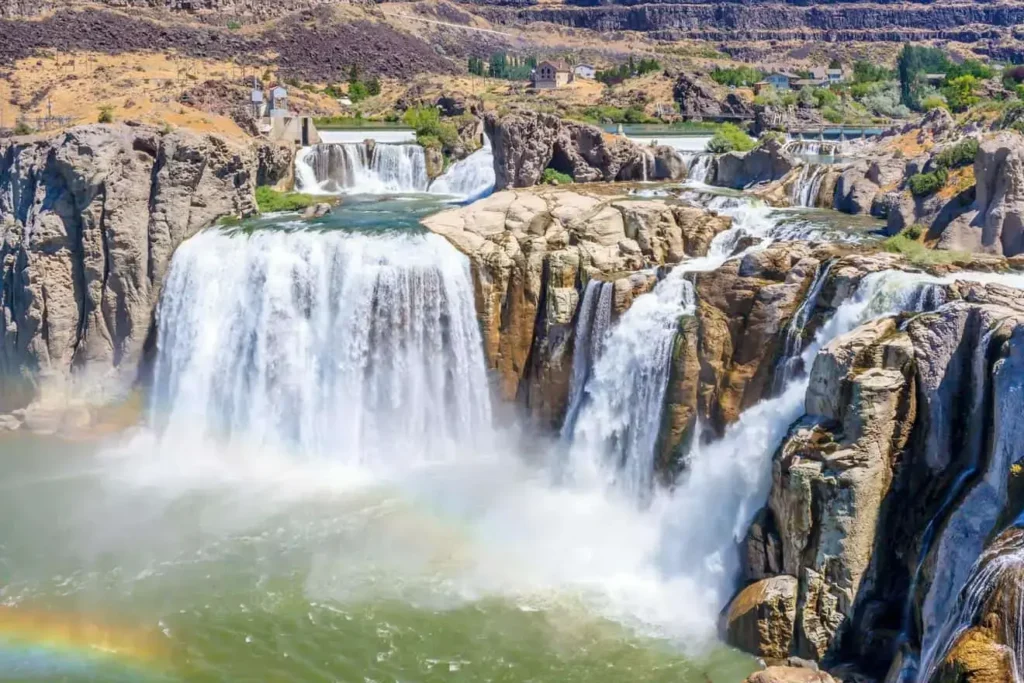 Shoshone Falls is one of the best-kept secrets in Idaho Falls. The stunning 212-foot waterfall is just a short drive from downtown and will take your breath away with its stunning views.
The falls plunge over a cliff into the Snake River, creating a beautiful cascading effect that can be seen for miles. Visitors can take advantage of several different lookouts and trails to take in the majestic beauty of this natural wonder.
Whether you're looking for a romantic sunset stroll or a breathtaking picnic spot, Shoshone Falls has something for everyone.
Visiting Shoshone can be an unforgettable and breathtaking experience that will make you appreciate the power of what nature has to offer.
Address: 4155 Shoshone Falls Grade, Twin Falls, ID 83301, United States
#12. Dierkes Lake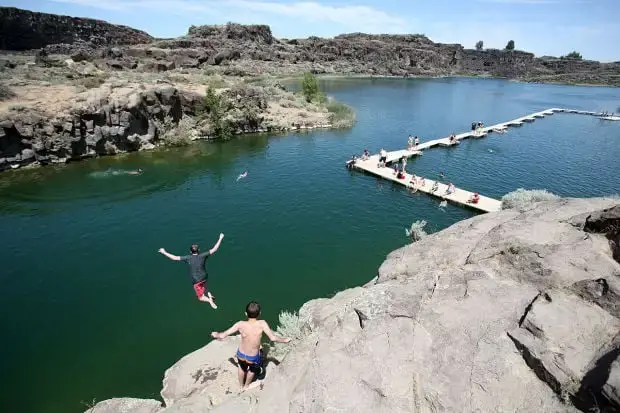 When exploring Idaho Falls, Dierkes Lake is an absolute must-visit. Located in Twin Falls, this lake is renowned for its stunning views and many activities.
Whether you're looking for a fun day out with friends, a romantic date spot, or simply a place to unwind and relax, Dierkes Lake has it all.
For the more adventurous types, Dierkes Lake offers many different activities to try. You can go fishing, kayaking, boating, or even dip in the lake.
Additionally, the lake is home to several hiking trails perfect for exploring its natural beauty. The lake also offers great camping spots to turn your trip into an overnight adventure.
Not only is Dierkes Lake visually breathtaking, but it's also a great place to get some shopping done. The lake's marina is full of shops selling everything from souvenirs to local crafts and art.
If you're looking for a truly memorable experience, Dierkes Lake should be on your list of places to visit in Idaho Falls.
With its stunning views and array of activities, it's no wonder why this hidden gem is one of the most beloved spots in the city.
Address: HJV5+GX3, Twin Falls, ID 83301, USA
#13. Sawtooth National Forest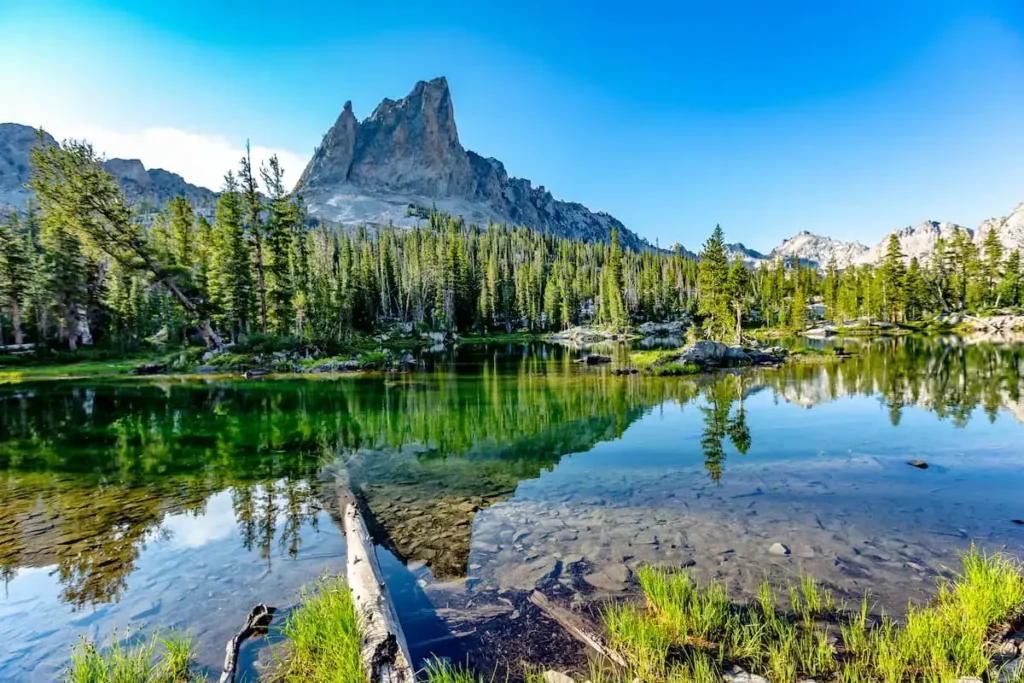 When you think of Idaho Falls, you may not immediately think of natural beauty. But nestled among the city streets is a hidden gem – Sawtooth National Forest. It's full of outdoor activities, sure to make your jaw drop.
Whether looking for an adventure or just a nice day out in nature, you'll find something amazing in Sawtooth National Forest.
Hiking is a great way to explore the area. With more than 646 miles of trails, there's something for everyone. From easy, family-friendly trails to more challenging ones, you can find the perfect hike for your needs. And the views from the top will leave you in awe.
Sawtooth National Forest has plenty of options if you're looking for fun on the water. You can go fishing, kayaking, or boating on the majestic alpine lakes.
Or, if you're up for a challenge, try your hand at whitewater rafting. Whatever you choose, you'll be sure to have a blast!
No matter what kind of adventure you're looking for, Sawtooth National Forest has something for you.
It's one of Idaho Falls' best-kept secrets because it has beautiful scenery and many outdoor activities. So grab your hiking shoes and prepare to be amazed!
Address: Idaho 75, Stanley, ID 83278, United States
Are you about to embark on an adventure to Georgia for a wonderful vacation? You may love to check out the best things to do in Statesboro (Georgia), Valdosta (Georgia), and Dahlonega (Georgia).
#14. Castle Rock state park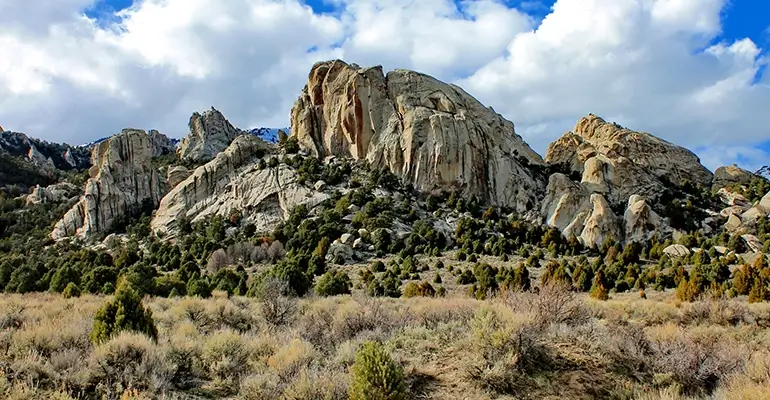 Castle Rock is one of the hidden gems of Idaho Falls. Located at the confluence of the Snake River and Henry's Fork, Castle Rock is a picturesque spot for a day of exploring and adventure.
The sheer cliffs of the Snake River Canyon form the backdrop for this dramatic rock formation, which rises nearly 500 feet from the canyon floor.
Visitors can hike to the top of the rock for panoramic views of the canyon and river below or enjoy a stroll around the base of the rock and take in its impressive beauty.
Fishing, bird watching, and wildlife viewing are also popular activities here. Whether you're looking for a peaceful, relaxing spot or an exciting adventure, Castle Rock is sure to deliver!
Address: 1730 Woodruff Park Cir, Idaho Falls, ID 83401, USA
#15. Hells Canyon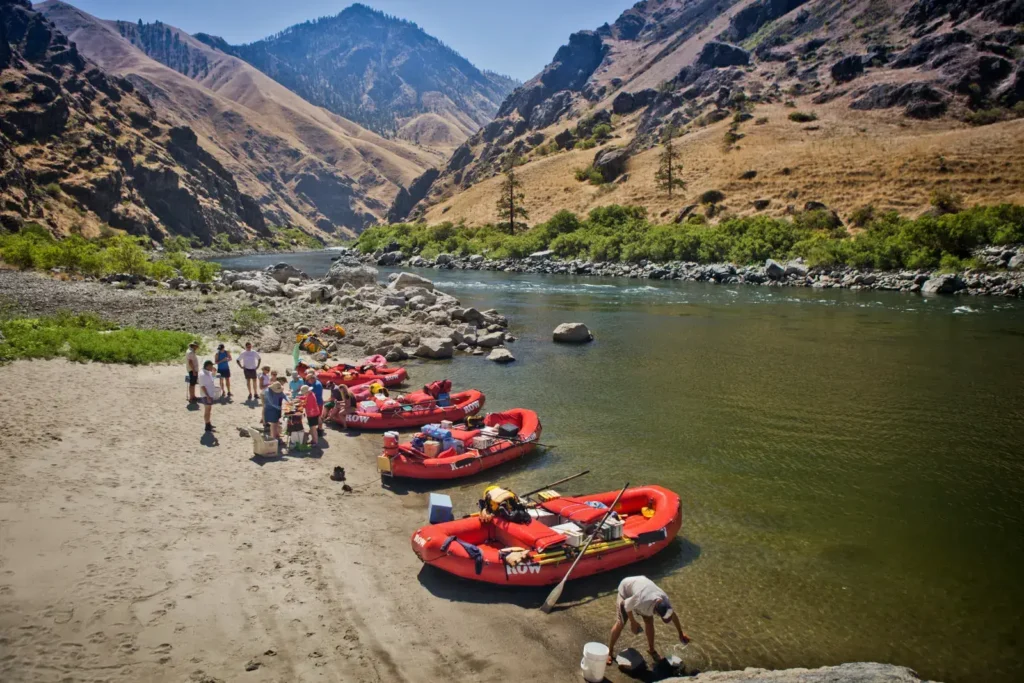 Hells Canyon is an outdoor lover's paradise located in Idaho Falls. With breathtaking views of the Snake River, steep canyons, and a diverse landscape, this destination will drop your jaw! From white water rafting to rock climbing, there is plenty of adventure waiting to be had.
Fishing enthusiasts will find plenty of wild trout and bass in the river. For those looking for a more leisurely activity, Hells Canyon offers camping, hiking, and mountain biking.
No matter what you're looking for, you won't be disappointed with the array of activities available in this hidden gem of Idaho Falls!
#16. Silver Creek Preserve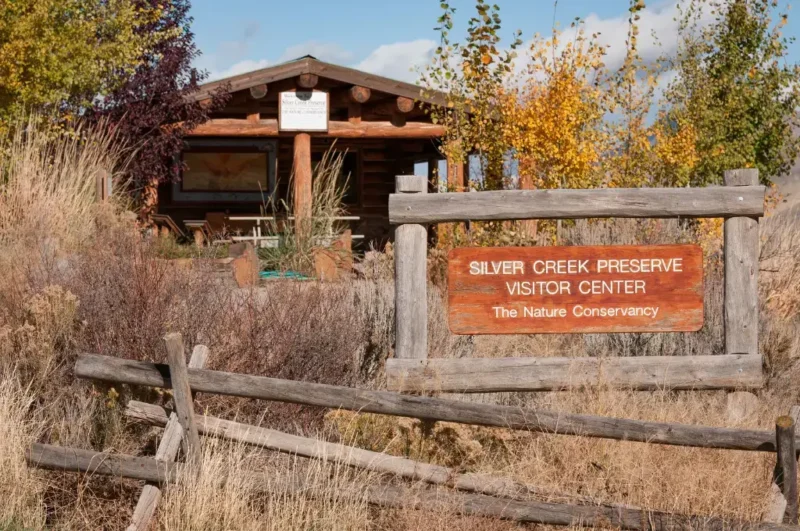 If you're looking for a nature-filled adventure in Idaho Falls, Silver Creek Preserve is the perfect place to visit. With crystal-clear creeks, lush vegetation, and an abundance of wildlife, this hidden gem will drop your jaw.
Explore the meadows and forests of Silver Creek Preserve on one of the many trails that meander through the area.
You can even find fishing spots along the creeks and rivers, so don't forget to pack your fishing gear! If you're feeling adventurous, you can canoe or kayak down the Snake River, which winds through the preserve.
In addition to its natural beauty, Silver Creek Preserve is also home to several interesting attractions, such as the historic Guffey Railroad Bridge.
Built-in 1895, this bridge was once part of the Oregon Short Line Railway and is now a historical landmark. You can also see the Fish Springs National Wildlife Refuge, home to many waterfowl species.
You'll find it at Silver Creek Preserve, no matter what adventure you want. So grab your binoculars and explore all that this hidden gem has to offer!
Address: 165 Kilpatrick Bridge Rd, Bellevue, ID 83313, United States
#17. Mesa Falls Idaho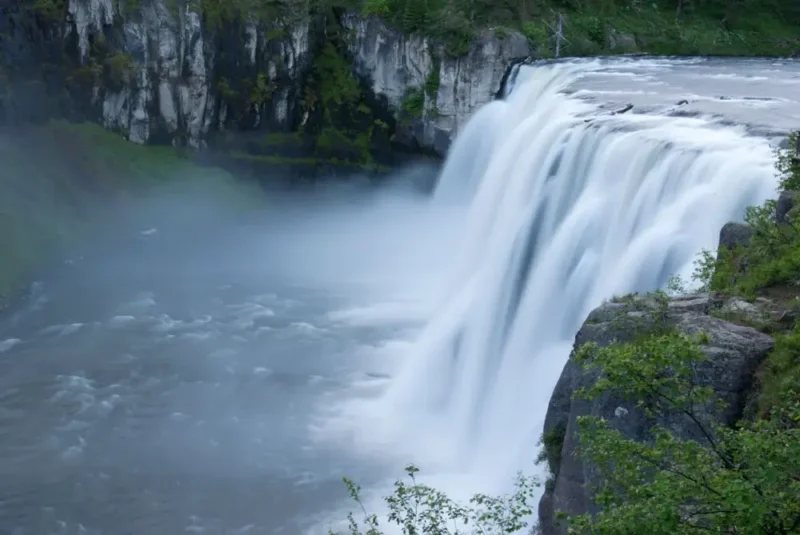 Mesa Falls is one of the hidden gems in Idaho Falls that will make your jaw drop. Located near Ashton, Idaho, Mesa Falls is a spectacular double waterfall that is easy to access and features a scenic overlook that is perfect for taking in all the beauty of the falls.
The upper falls drop about 109 feet, while the lower drops an impressive 84 feet. The thundering waters of Mesa Falls make for an unforgettable experience. Visitors can learn more about the area's history at the scenic overlook and appreciate the stunning views.
Plenty of trails wind around the falls, making it easy to explore the area and take in the beauty of nature. Visitors can also enjoy camping, fishing, watching birds, and taking pictures of nature, among other things.
Mesa Falls is truly a hidden gem in Idaho Falls that everyone should experience at least once. With its majestic waterfalls and breathtaking views, it is sure to leave a lasting impression!
#18. Idaho Potato Museum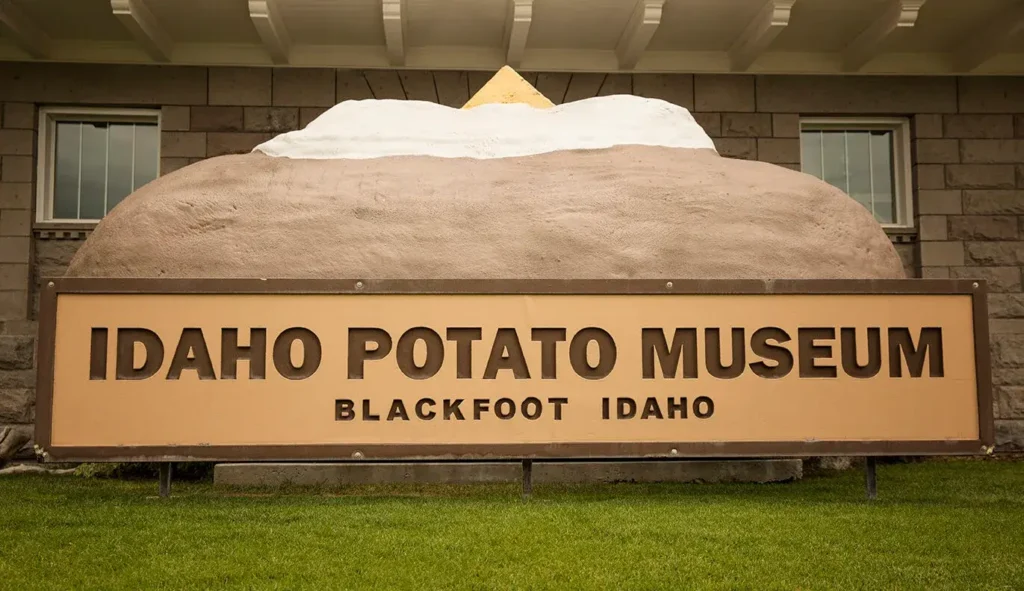 Are you looking for a unique and fun place to explore in Idaho Falls? If so, the Idaho Potato Museum is a must-see!
The museum showcases the history of Idaho's most famous potato crop. With more than 5,000 artifacts and documents, the Idaho Potato Museum offers a glimpse into the past.
From a replica of an early potato warehouse to a mini-theater where visitors can learn about potatoes' impact on the state, this museum will surely surprise and delight you.
You can also look at artifacts from the history of processing potatoes, participate in interactive exhibits, and look at a wide range of art and photography about potatoes.
Whether you're a local or a visitor, this museum is a great way to spend an afternoon!
Address: 130 NW Main St, Blackfoot, ID 83221, USA
Time to spare? Why not check out the best places to visit in Riverside (California), Watford (United Kingdom), and Whitianga (New Zealand).
Is Idaho Falls a good place to live?
Many of Idaho Falls' residents and visitors agree that the city is a great place to live. The city, which is in eastern Idaho, has a warm community, a high standard of living, and plenty of recreational opportunities.
Idaho Falls is renowned for having a low crime rate, top-notch schools, a low cost of living, and access to some of the nation's most breathtaking natural scenery. Museums, galleries, theaters, and festivals are just a few of the city's cultural and entertainment venues.
With opportunities in manufacturing, healthcare, and technology, Idaho Falls' job market is fairly robust. In addition, the city has a vibrant downtown with a wide selection of regional stores and eateries.
Like any city, Idaho Falls faces its share of difficulties, such as the harsh winters and the lack of adequate public transportation. However, Idaho Falls is a fantastic place to live, work, and raise a family.
What is Idaho Falls known for?
Eastern Idaho's charming city of Idaho Falls is best known for its breathtaking natural beauty, extensive cultural heritage, and wide range of recreational opportunities. Here are a few things that contribute to Idaho Falls' uniqueness:
The Snake River: One of the most well-known rivers in the United States, the Snake River, borders Idaho Falls. Water sports like kayaking, canoeing, and fishing are very common on the river.
Idaho National Laboratory (INL): The INL is in Idaho Falls. It is one of the country's most important places for nuclear research.
Natural Beauty: The Teton Mountains, Yellowstone National Park, and the Craters of the Moon National Monument are just a few of the stunning natural landscapes surrounding Idaho Falls. The city has many lovely parks and green areas, including the Idaho Falls River Walk.
Cultural History: Idaho Falls has a rich cultural history with a wide range of museums and historic sites that highlight the city's past.
One of the most well-liked attractions in the city is the Museum of Idaho, which features exhibits on the area's history, including its Native American heritage, early explorers, and pioneers.
Recreational Activities: There are many different recreational activities available in Idaho Falls, including skiing, snowboarding, mountain biking, and hiking.
Idaho Falls is a special place with a unique mix of beautiful natural scenery, a rich cultural history, and outdoor activities.
Idaho Falls offers something for everyone, whether you're a history buff, an outdoor enthusiast, or just looking for a lovely place to call home.
Does Idaho Falls have an airport?
Yes, there is an airport in Idaho Falls. Visitors can easily access the Idaho Falls Regional Airport (IDA), just 3 miles northwest of the city center of Idaho Falls.
Many big airlines, like Delta, United, and Allegiant, serve the airport. It has daily flights to important cities like Salt Lake City, Denver, and Las Vegas.
Free Wi-Fi, a restaurant, a gift shop, and car rental services are just a few facilities the airport offers visitors. Long-term and short-term parking are both readily available, and both are convenient.
Overall, the Idaho Falls Regional Airport is a practical and accessible entry point to the city and the surrounding area, making it a great choice for visitors to Idaho Falls.
Is Twin Falls Idaho, a good place to live?
Many locals and visitors agree that Twin Falls, Idaho is a great place to live. The community is warm and welcoming, the cost of living is reasonable, and the city is surrounded by breathtaking natural beauty. It is situated in south-central Idaho.
Hiking, rock climbing, and water sports on the nearby Snake River are just a few outdoor activities in Twin Falls. The city is also home to many top-notch schools, medical centers, and a vibrant downtown area with many fantastic dining and shopping options.
However, Twin Falls faces its own set of difficulties, such as a lack of employment opportunities in some sectors and harsh winter weather, just like any other city.
Your preferences and needs will determine whether Twin Falls is a good place to live. Before making any long-term choices, it's always a good idea to visit the city, get to know the people, and tour the neighborhood.
Is Twin Falls Idaho worth visiting?
A trip to Twin Falls, Idaho, is worthwhile. The city, in south-central Idaho, has a lot to offer tourists of all ages and interests, including a wide range of attractions and activities.
The Snake River Canyon, one of Twin Falls' most well-liked attractions, offers breathtaking views and a range of outdoor pursuits, including hiking, fishing, and kayaking. People can also take a tour of the famous Perrine Bridge, which is a popular place to base jump and bungee jump.
Twin Falls also has a lot of beautiful parks, like Shoshone Falls Park, which has a beautiful waterfall higher than Niagara Falls. Additionally, visitors can explore the Herrett Center for Arts and Science, which has exhibits on astronomy, anthropology, and natural history.
The Twin Falls County Historical Museum and the Filer Historic Preservation Commission are two of the historical sites and museums in Twin Falls.
Overall, Twin Falls is a fantastic place to visit if you want to enjoy Idaho's natural beauty and outdoor recreation. Twin Falls has something to offer for everyone, whether you like to go hiking, fishing, or enjoy the beautiful scenery.
To keep your vacation history outdoors, create your Instagram story maker here.
Plan Your Next Trip Now To Idaho Fall!
Idaho Falls is an incredible place to discover Idaho's past, people and nature. Renowned for its scenic view and alluring thrills, Idaho Falls prides millions of visitors all year round.
Looking to catch all the sights and views of the Snake River that overlooks this mesmerizing work of nature is a famous pedestrian path called the Idaho Falls River Walk.
It's no wonder your choice of Idaho as your next getaway destination; for those unaware, here's why Idaho is one of the choicest travel destinations for backpackers. Everyone loves to relax and live a little, but when the fun loves you back.
 It could only be wild nature.
The truth is that not every place is worth visiting, but a trip to Idaho Falls is sure to be unforgettable. The things to do in Idaho Falls are where you will find all the fun, nature, thrills, and relaxation. You should see Idaho Falls!
Disclaimer: Vasttourist always strives for content accuracy. Since the time of publishing, travel-related information regarding pricing, schedules, and hours may have changed. Please see individual websites embedded in this post for the most current trip-planning information.

Unless otherwise stated, Vasttourist does not claim ownership of any images used on our blog site. The respectful owners of all visual content have copyright protection. We try to include links to the sources. If any images are your property and you do not want them to appear on our blog, don't hesitate to contact us; we will take them down immediately. We support properly crediting the original writer, artist, or photographer.