22 Best & Fun Things to do in Alexandria LA (Louisiana)
Looking for the best things to do in Alexandria, LA? Alexandria has been slated as the ninth-largest city in Louisiana, with the rest of the country being the United States. The city is known for its tourist attractions and has many interesting events and activities to keep intending tourists entertained.
This activity ranges from arts and cultural events and venues, most notably the prestigious Alexandria Museum of Art, to the honorary Louisiana History Museum and the iconic Coughlin-Saunders Performing Arts Center.
It is safe to say that never a day passes by without Residents and tourists flocking in their numbers come to witness the various arts and cultural events for their viewing pleasure.
Furthermore, the City of Alexandria has been blessed with a population mass. Other notable areas in this city are Tioga, Ball, Libuse, Paradise, Holloway, Buckeye, Deville, Pollock, Bentley, Fishville, Kolin, and many others.
If you're planning your first trip there, here are the 20 best things to do in Alexandria, Louisiana, so your trip to this beautiful city goes as smoothly as possible.
22 Best & Fun Things to do in Alexandria LA (Louisiana)
#1. Beholding the Beauty of Lake Buhlow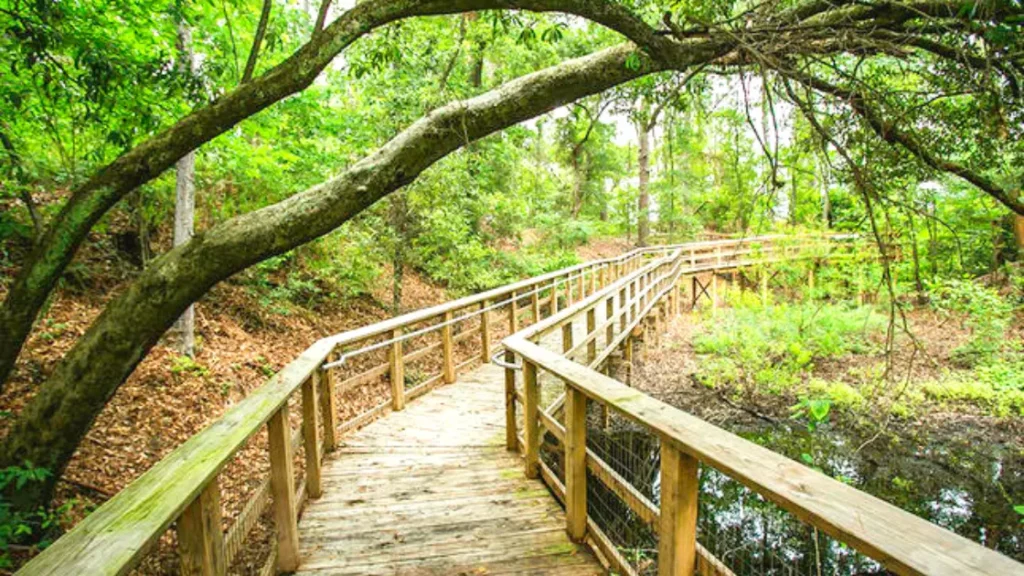 Lake Buhlow is one of many riverine areas in Alexandria, LA, generally known for all water activities, including boating, fishing, and other related recreational activities. This tourist location being highlighted over here is the preferred tourist location for all things photoshoots.
The site also has its sporty side. On numerous occasions, local sports bodies have taken advantage of its popular motorboat racing site to host locally and internationally recognized-motorboat events. More reasons why it has been termed "The Fastest Lake in the USA."
Interestingly enough, this tourist location or site, as per say, is massed around by the US Highway to the southern region, Red River up there at the north, Forts Randolph and Buhlow shifted towards west and airport the opposite direction which is directed east.
ADDRESS: 200 Lake Buhlow Rd., Pineville, LA 71360, United States
MAJOR EVENTS: Fishing, Paddling, Boating, Recreation, Photography
#2. Feel the Breeze of Nature at Kent Plantation House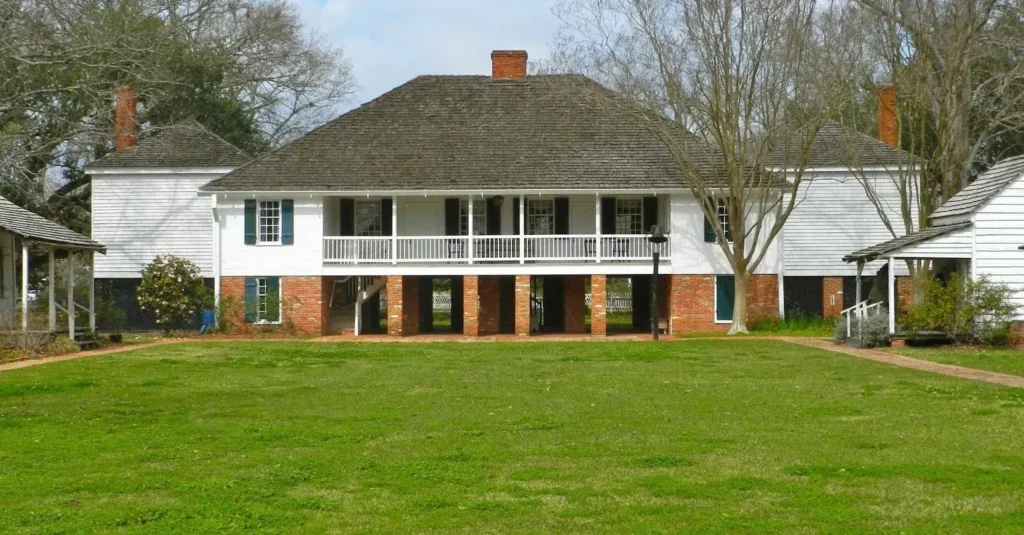 One of the best things to do in Alexandria, LA, is to explore the Kent Plantation house. It isn't just a mere tourist location, but rather a legendary and iconic one, for that matter, having been Listed in the National Register of Historic Places.
It started as the home of Pierre Baillio II before being acquired by a wealthy planter from Maryland in subsequent times.
This tourist location ever since has been transformed into a museum housing a whole lot of iconic objects and structures, obviously since it is the oldest standing structure in the region at this present moment of computing this report.
Address: 3601 Bayou Rapides Rd, Alexandria, LA 71303, United States
#3. Exploring Alexandria Zoological Park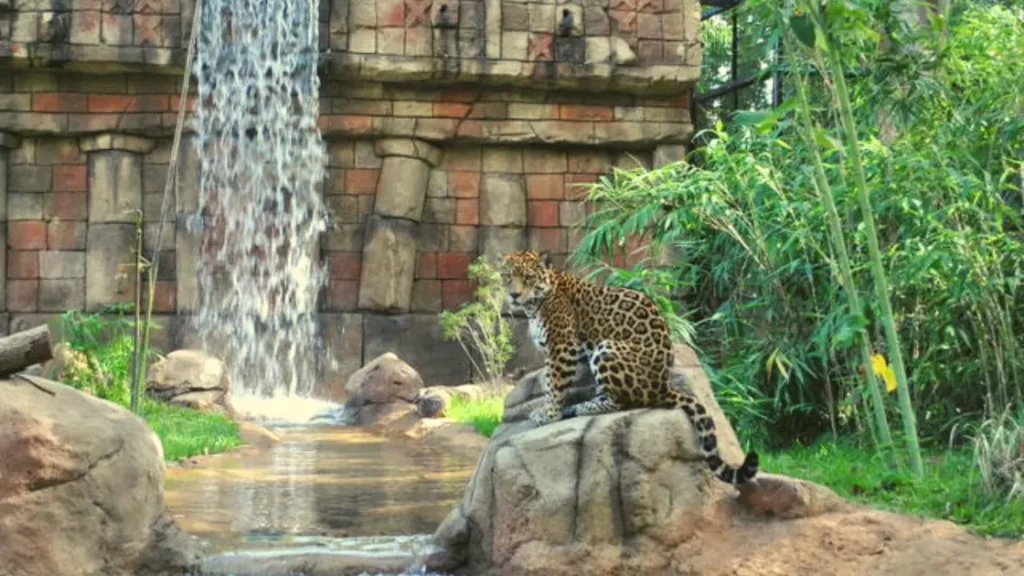 The Alexandria Zoological Park is a great place to be if you are looking for what to do in Alexandria, Louisiana. It measures around a land mass of 33-acre under the emotional jurisdiction and control of this particular city's Division of Public Works.
Interestingly enough, it houses various species in a row of cages. If, as an individual, you've got something for animals, then this should be your preferred pick in terms of consideration of finding a tourist location to explore
According to the management of this particular tourist site, Alexandria Zoological Park is tasked with promoting and conserving the natural world, which is what they do best. So kids and family members can visit this lovely zoo.
Address: 3016 Masonic Dr, Alexandria, LA 71301, United States
#4. Enjoy Spa at Spa Belleza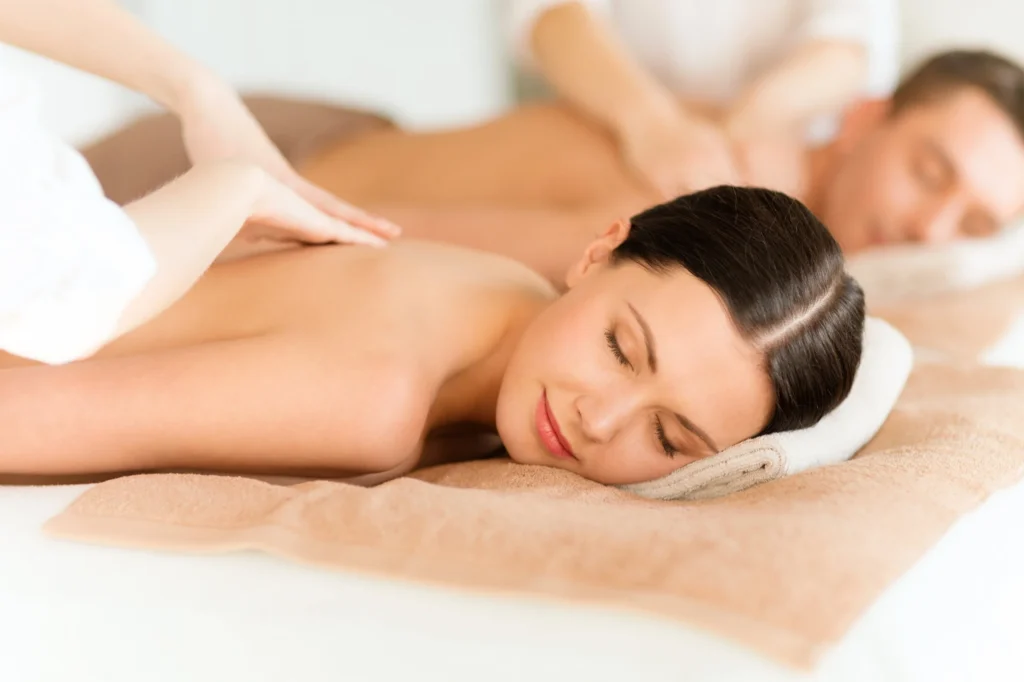 A place where you can find not just a wonderful array of beauty services but an ambiance that relaxes and inspires you. The space is clean, smells great, and has relaxing music while you get a massage or manicure.
What they do best: Massages.
If there's one thing that sets Spa Belleza apart from other spas and salons, it's their attention to detail regarding massages. Their therapists are highly trained and passionate about what they do; they understand how much relaxation means for your body, mind, and overall health.
They offer various massages (deep tissue, Swedish, Thai), so you can always find something that works with your needs. They also offer facials and waxing services.
If you want to treat yourself to something special, try getting an aromatherapy facial. It's truly delightful! Why it's great for locals: I love going here because I feel I'm in good hands. Be sure to add this to your list of things to do in Alexandria, LA, this weekend.
Address: 3004 Jackson St # C, Alexandria, LA 71301, United States
Planning a road trip to Louisiana? Check out the Fun Things To Do In Monroe (Louisiana).
#5. History at the Louisiana History Museum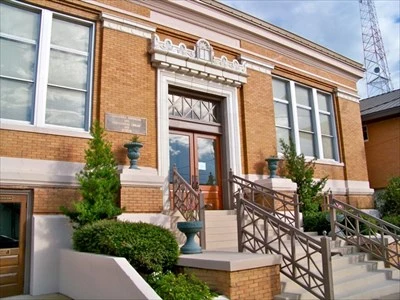 Louisiana's largest history museum is one of the best places to visit in Alexandria, where visitors can get a glimpse into our unique and colorful culture.
From fossils to firearms, you'll find many different artifacts in various mediums, from paintings to textiles. Visitors also have access to other exhibits, such as Passage. We should note that there is no admission fee for these exhibits.
For the viewing pleasure of hundreds and thousands of tourists trooping in to have a glance at the rich history and culture of this great city.
The museum has iconic pieces of photographs, vintage postcards, historical documents, medals, and other artifacts at its disposal. You may not want to miss it!
Address: 503 Washington St, Alexandria, LA 71301, United States
#6. Go Excercise at Yoga Ya Ya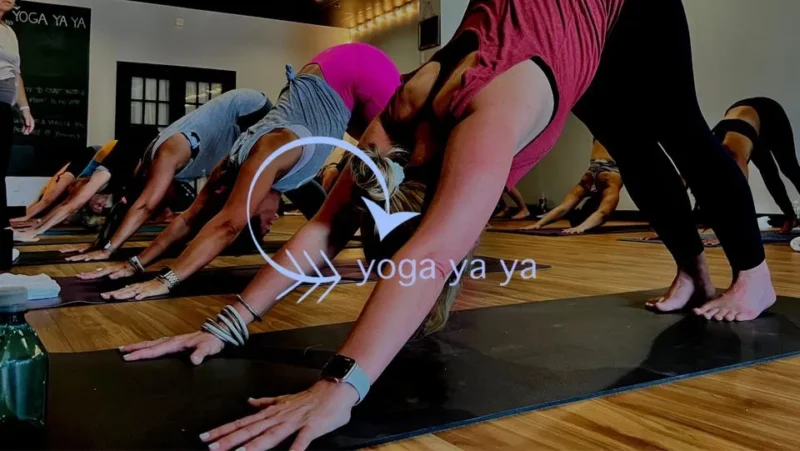 It's hard for a weekend getaway to compete with a local studio, so even though I planned on working out at my hotel, I was happy when I saw Yoga Ya Ya listed as one of my must-see destinations.
The studio is hidden away on a quiet side street, but once you enter, it feels like an extension of your living room. The studio offers more than just yoga classes; instructors often hold belly dancing and tai chi classes.
With affordable rates and flexible scheduling, you might want to add Yoga Ya Ya to your list of things to do while visiting Alexandria, Louisiana!
Address: 1503 Wimbledon Drive, Alexandria, LA 71303, United States
#7. Giving the Kids Something to Cheer about at the T.R.E.E House Children's Museum
Just as the name implies, the T.R.E.E house children's museum is a non-profit anchored governmental organization tailored to meet the desiring needs of children in general as regards stories, imaginative play, literacy, and every other related thing.
Should at any point in time an individual be leaving the comfort of their home alongside their children for a tourist adventure, well this children-tailored tourist center taking the form of a museum would inevitably give the children something to cheer about as it affords them the opportunity of catching fun while engaging and getting interactive educationally.
Everyone who, in one way or another other, might have visited this tourist center in time past could attest to the fact that there are no dull moments for kids in this space as this museum in question houses a playground, kids' TV studio, animal exhibits, a free library and more, all to the delight of the kids.
Address: 1403 3rd St, Alexandria, LA 71301, United States
#8. The Louisiana Mardi Gras Parade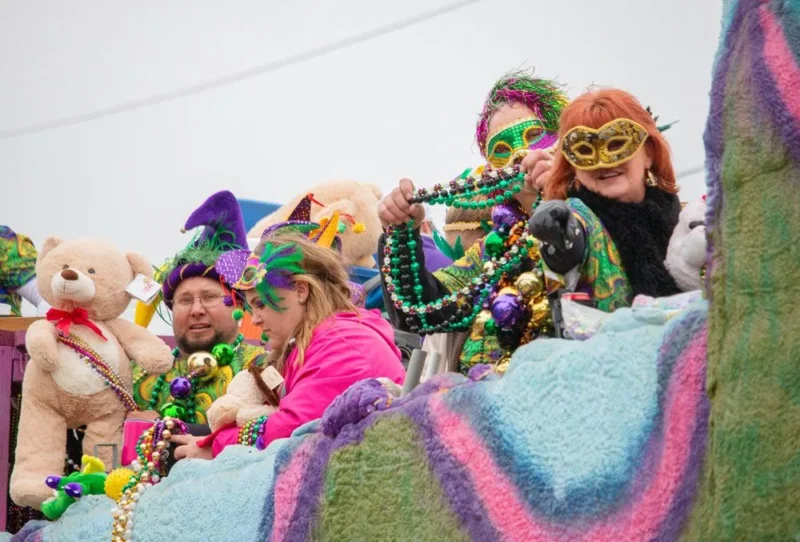 Unlike every other fun activity, we feel tourist leaving their hometown to come tour and can engage, which has got to do with being present at a physical building to behold the beauty of a physical object.
The Louisiana Mardi Gras parade offers something different entirely, as this time, it doesn't necessarily have to do with a physical building but rather an organized event. These events are usually organized during the summer break for all to enjoy the fullness of their holiday.
The organizers of this particular event have witnessed hundreds of thousands of people, including its citizens and tourists from other countries across the continents, troop in to participate in this annual festival.
Pondering why that is so, look no further as the various activities outlined by the organizers of this to keep its guests entertained, ranging from cars. Motorcycle spin around shows all the ways to parties constituting of food, drinks, and live bands music, undoubtedly, this event is a center of attraction in its own right.
Address: Post Office Box 13651, Alexandria, LA 71315
#9. Go Shopping at Alexandria Farmer Market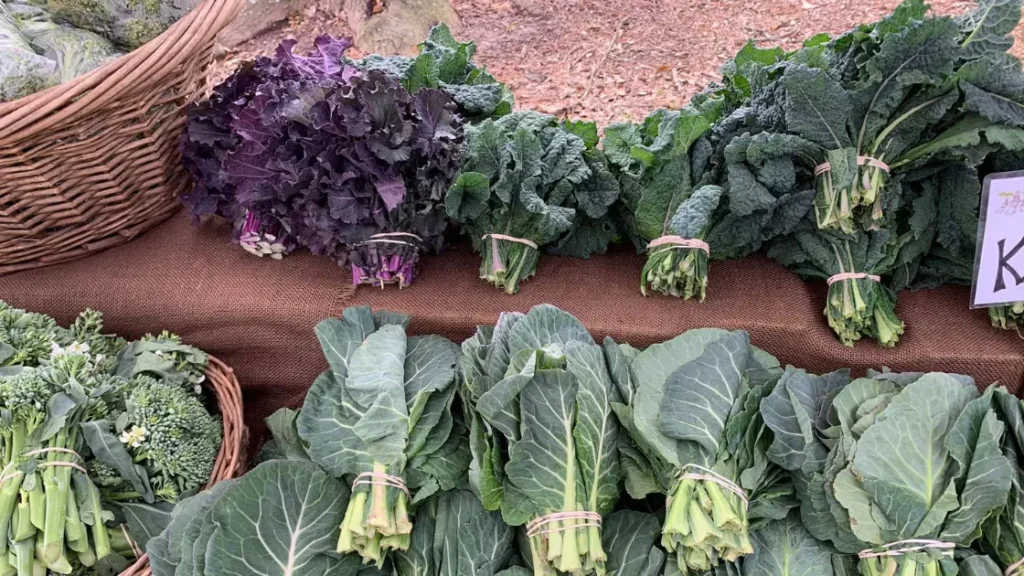 The Alexandria farmers market is unlike any other farm one might have come across, operating and becoming functional, especially during the weekends, which translates to Saturdays and Sundays.
This farmhouse affords tourists the opportunities to get fruits and vegetables at their very best, ranging from apples, cabbage, carrots, cucumbers, lettuce, onions, pumpkins, raspberries, strawberries, and sweet corn to dairy products such as lamb, beef, chicken, and pork to satisfy their health wants.
Alexandria's farmers market holds once a week, where tourists both from home and abroad come through to enjoy the blessedness of nature of the city revolving around vegetables, fruits, dairy, and poultry products, of which none of it were sourced from abroad but rather local farmers from the very city of Louisiana itself.
Address: 2727 Jackson St, Alexandria, LA 71301, United States
Are you about to embark on an adventure to California for a wonderful vacation? Why not check out the best things to do in Lake Arrowhead (California), Redding (California), Fullerton (California), and Fremont (California).
#10. Catch a Movie at Rapides Parish Coliseum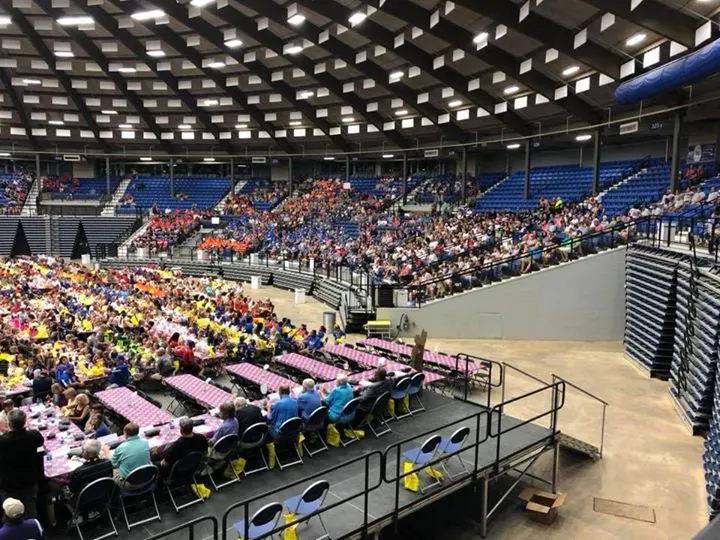 The Rapides Parish Coliseum is not like every random ceremonial house there, but rather an iconic event center situated at the Louisiana Highway housing tens of thousands of tourists in its 65,000-square-foot building slated for hosting concerts and tv shows.
With its building walls erected six decades ago in the year 1965, this event center, as we earlier emphasized, is known notably for hosting various sporting events, with the most popular one being the globally recognized WWE, alongside trade shows and concerts.
Putting Sporting events and music show aside, this iconic event center which has hosted world leaders in the past is also used frequently to keep guests entertained with sensational and thrilling movies and documentaries that give them the worthwhile experience tourists crave.
Address: 5600 Coliseum Blvd, Alexandria, LA 71303, United States
#11. Visit ST. Francis Xavier Cathedral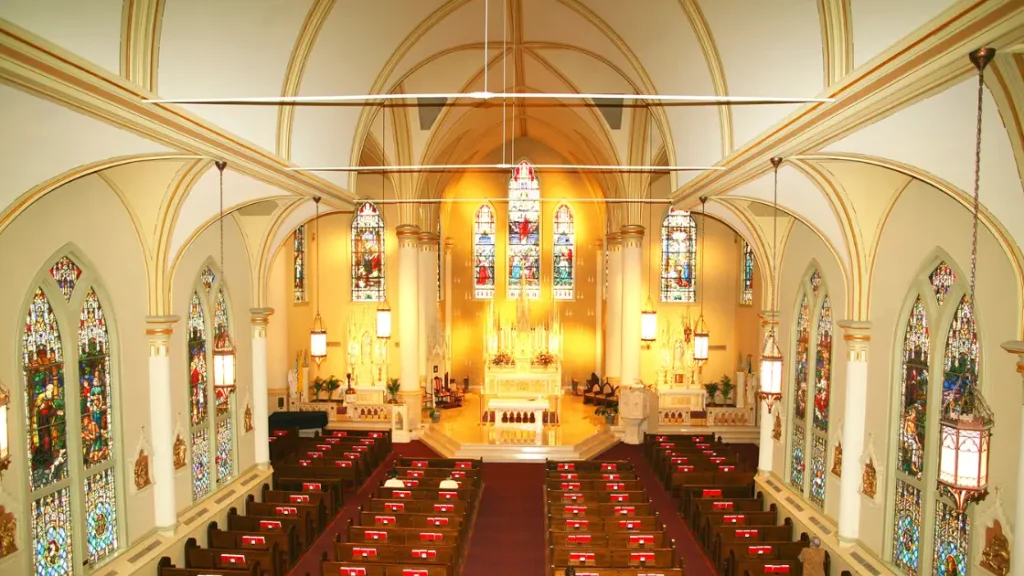 This is a tourist center that is much of a concern and matters more to our religious brethren as the historical St Francis Xavier's Cathedral with its magnificent building that stands at feet of 36 m high with its length measured at 56.5 m and a breadth of 29.5 m, making it a great sight to behold.
After the not-too-good happenings that erupted in 1895, which saw the building being brought to the ground by a fire outbreak, only to make a bold comeback in 1899, and ever since, this magnificent building hasn't remained the same, passing the test of time.
Ironically, this citadel of worship was the only building left the standing firm on its feet in the aftermath and climax of the Civil War.
And in our present day, tourists across different countries spread across different continents have now made it their place of prayer while also beholding its aesthetic interiors. Add this to your list of things to do in Alexandria, LA.
Address: 626 4th St, Alexandria, LA 71301, United States
#12. Exploring the Farm of Frogmore Cotton Plantations and Gins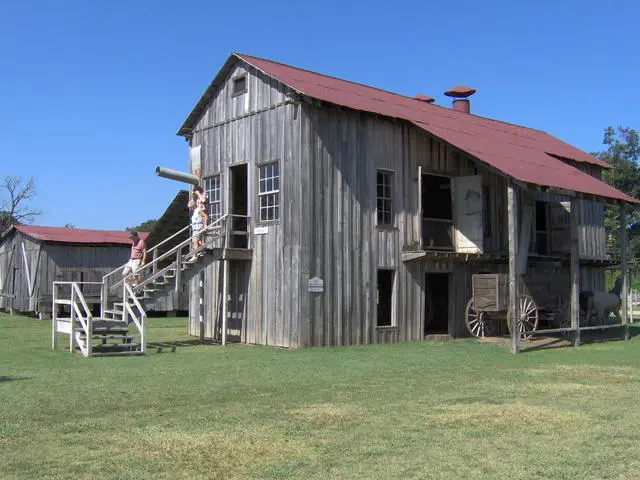 The major center of attraction attached to the Frogmore Plantation has to be blessed with a rich history, having been in existence Since the year 1997, starting out mainly as a working farm only to be transformed into a tourist center.
Occupying a land mass of 1,800 acres, this farm plantation is a go-to area for tourists as it allows them to glance at its ancient slave quarters, wagon trails, and cotton gins, all of which are still functional and operational up to this present day.
Address: 11656 US-84, Ferriday, LA 71334, United States
#13. Visit the Gone Wild Safari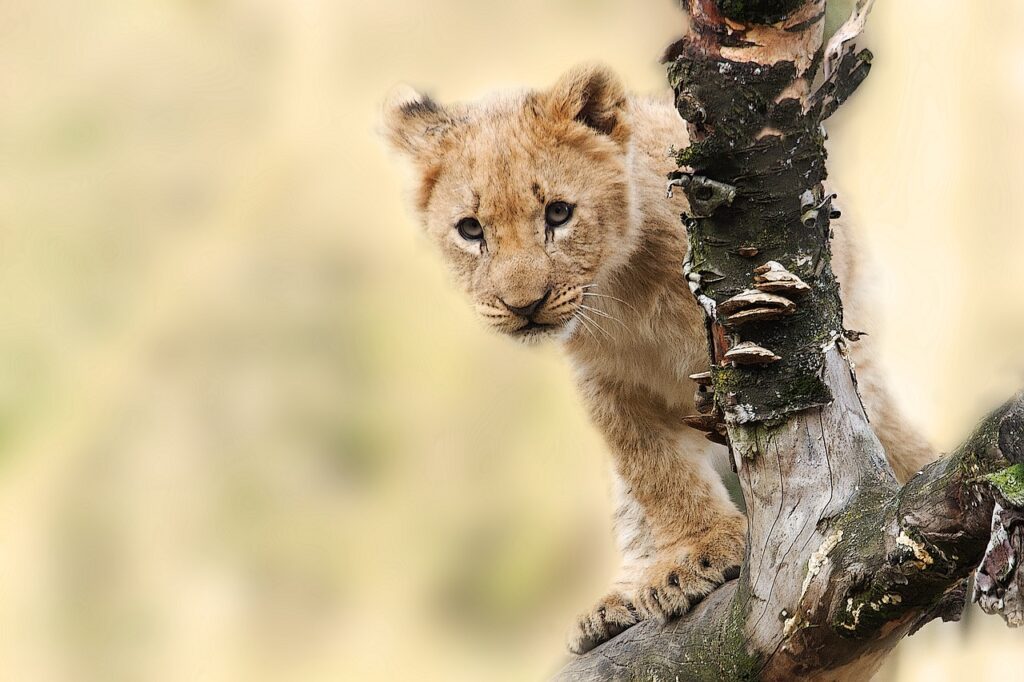 An awesome experience for all ages, it gives you a rare chance to interact with zebras, giraffes, and other exotic animals in a safe environment. The cost is only $10 per person for admission, and you get unlimited access to play with, pet, and feed these beautiful creatures.
Just as the name implies, this tourist center allows tourists to troop in to express their wild style of life and nature as they get up and close with a wide variety of the so-called wild Animals such as kangaroos, ostriches, giraffes, zebras, deer, Indian peafowls.
Other fun activities that come alongside an individual touring this space include feeding the animals with one's bare hands. In contrast, other fun activities include a designated playground for kids and young adults complimented by a mini eatery.
You also get a behind-the-scenes tour of where they live and some history about what's going on at Gone Wild Safari. I recommend stopping by if you plan to spend time in Alexandria, Louisiana.
Address: 805 Hooper Rd, Pineville, LA 71360, United States
#14. Kisatchie National Forest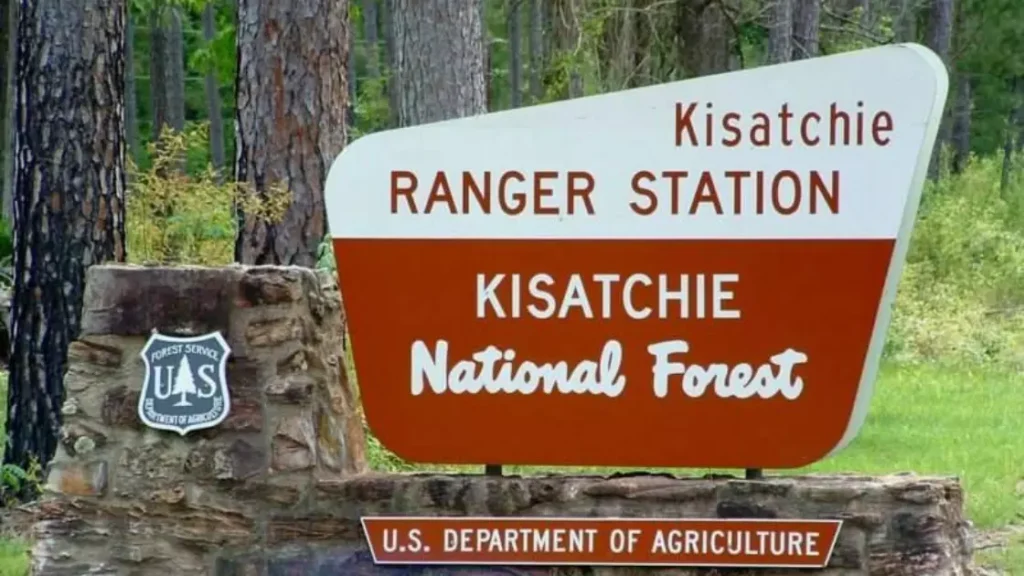 The only known difference between the Kisatchie national forest and the Gone Wild Safari is the difference, estimated to be around 30 miles apart.
Other than that, they share the same similarities regarding exploring the Wildlife of nature, with the former concentrating more on all things plantation.
There are also some quite fun activities available for everyone on site, with the most notable one of them being hiking.
At subsequent intervals, while engaging in their respective fun activities, they have the presence of deer, bears, and Butterflies to behold their sight on. These are nice places to visit in Alexandria, LA.
Are you about taking a Journey across Alabama? Why not explore some of the top activities in Fairhope (Alabama), and Fun Things to Do in Fort Payne (Alabama).
#15. Solving the riddles of Key2escape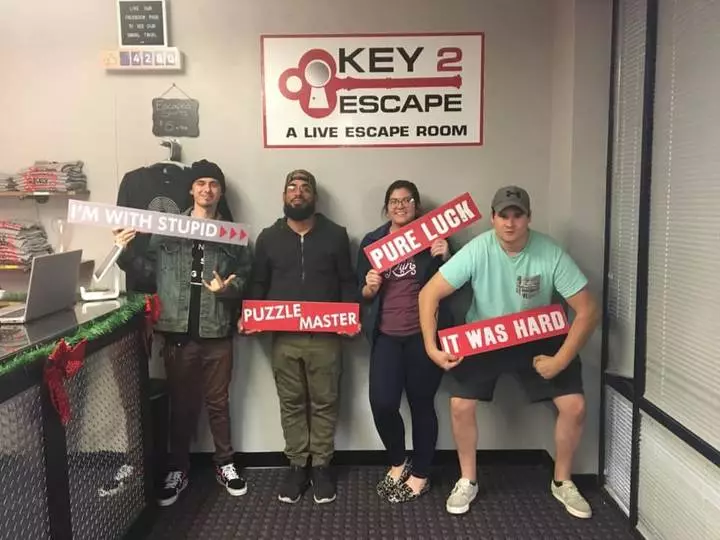 Key2escape is one of the best-hidden gems in Alexandria, La. This has to do with a fun fair game activity in which two or more individuals, both under the category of either family or friends, pair up and put heads together to engage themselves in a fun activity.
Talking about fun activities has rules to guide participants on how to play.
At the Dollhouse, it looks like you're walking through the woods when your curiosity gets the best. Subsiding a building, you find something horrific half-formed bodies are scattered around the home.
As it's nightfall, you take one step too many down into the cellar and get trapped in a horror game! Players under the age of 12 are not allowed.
Address: 4508 Coliseum Blvd R, Alexandria, LA 71303, United States
#16. Catching a Movie at the Grand Theater 16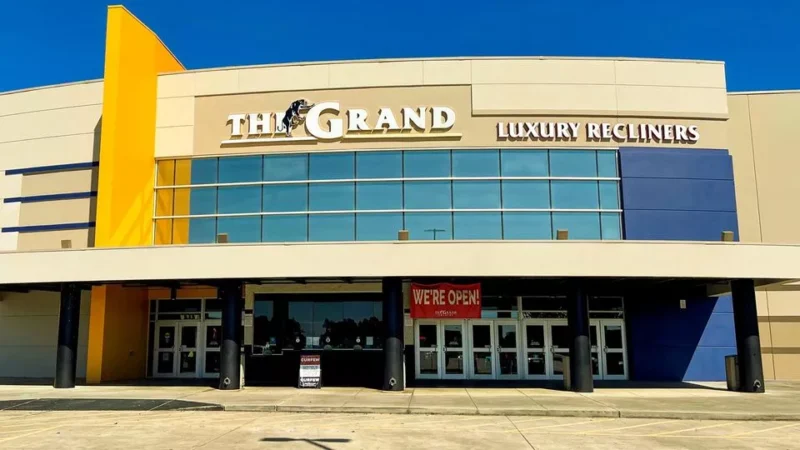 Looking for something fun to do in Alexandria? Check out the Grand Theater 16! This historic theater is home to various events, including concerts, plays, and more. If you're a theater fan, this is an event you don't want to miss.
The Grand Theater 16 doesn't just afford tourists the cinematic experience and exposure they desire but even offers something more, which is why it has been tagged "A cinema and more."
Unlike every other cinema in the city, this movie theater goes a long way in spicing the experience up for tourists by offering visitors bar and restaurant services.
It offers a diverse and wide variety of meals for tourists trooping in the venue, supplemented with Beverages, Beers, or wine, making the experience worthwhile, as tourists get to have a taste of luxury even with a little budget.
Address: 2039 N Mall Dr, Alexandria, LA 71301, United States
#17. QuirkyArtz Studio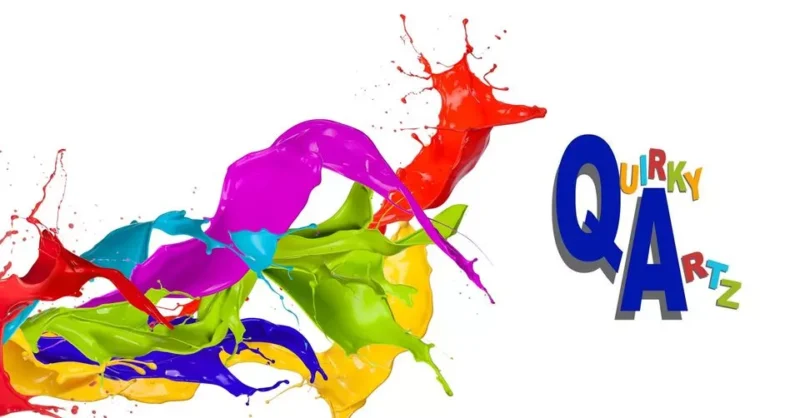 If you are looking for a perfect getaway from boredom, go to QuirkyArtz Studio. This store is located in Alexandria, La., and has many different things for artists of any age to enjoy.
They have art classes for all ages, crayons in every color, stickers, and so much more! So take some time out of your day and go shopping with your family at QuirkyArtz Studio.
After its launch, and in that very same year of its launch, Quirkyaryz had only one single vision guiding its operation and functionality, and that which is providing a conducive environment for both kids & Adults to express themselves and voice their opinions through the use of painting.
And this whole process of creatively painting an opinion is aided by a workshop anchored by a specialist mentor, which everyone could learn while resting.
Address: 3447 Jackson St, Alexandria, LA 71301, United States
#18. Enjoy a Meal at the Pamela's Bayou in a Bowl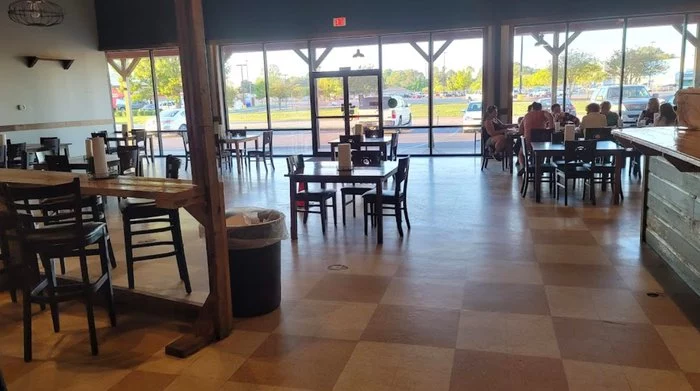 These casual eateries offer something for everyone, with menu items that range from classic dishes like gumbo and catfish to more adventurous options like kimchi fried rice and crawfish bisque.
The delicacies here are purely American dishes with a little touch of Italian recipes comprising Pamela's Bayou in a Bowl offers exquisite red beans, juicy burgers, and a lot more at a pocket-friendly budget.
As regards its pocket-friendly budget meal, its menu has been well drafted to be affordable. It is quite surprising, knowing it takes a larger budget to settle for Crawfish dishes and Cajun delicacies.
Another thing to love about these restaurants is their atmosphere. Each one has a unique atmosphere that will make you feel right at home.
Travelling around Texas? Take a look at some of the best things to do in Lake Jackson (Texas), Corpus Christi (Texas), Woodlands (Texas), and Fun things to do in sugar land (Texas).
#19. Admiring Ancient Artifacts at the Old Town Hall Museum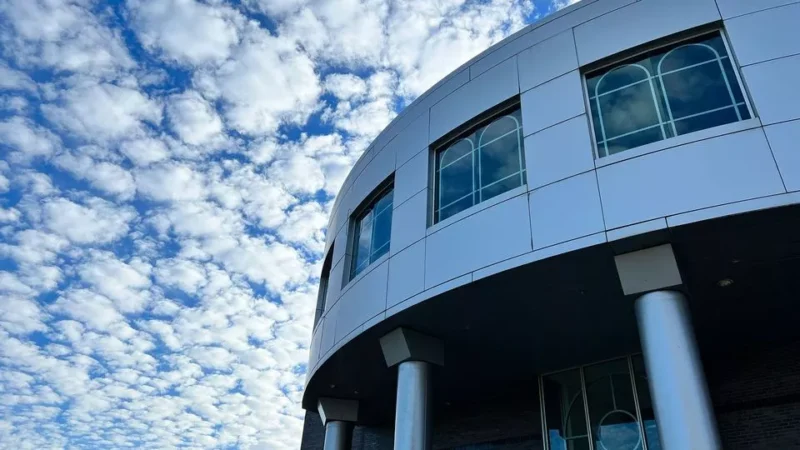 The Old Town Hall Museum is a must-see for anyone visiting Alexandria. The museum houses a rich collection of artifacts from the area's history, from art to furniture. There is also an impressive collection of local costumes and weapons.
The museum maintains a permanent collection that includes artifacts from plantation days, historic photos, and other aspects of life in central Louisiana throughout history.
Funnily enough, what makes this iconic museum stand out when compared with other museums in the city is that it's building once acted as the city's fire station, jail, police department, and public library.
A visit to the Old Town Hall Museum is a great way to learn more about Alexandria and Louisiana's history and to see some of the iconic artifacts that have made the city famous. The museum is open Monday through Saturday, 10 am to 4 pm. Admission is free.
Address: 731 Main St, Pineville, LA 71360, United States
#20. River Oaks Square Arts Center
The Center provides services that might otherwise not be accessible to the area or region. With its many activities, River Oaks is considered a cultural center for CENLA. The expansion of programs is essential for the center's success. 
The center's main accomplishment is providing a platform for working artists and educational opportunities that complement their talents. 
This unique model is unlike any other institution in the area. Offering a stimulating environment and rewarding artists for their work is what we are proud of. Making people aware and appreciating the artists we are striving to grow.
Situated within the circus of Alexandria's Cultural Arts District. This particular tourist center of attraction in question came into existence a century ago, in the year 1899, and ever since, it has gone on to be listed on the National Registry of Historic Places.
Address: 1330 2nd St, Alexandria, LA 71301, United States
#21. Catch a Glimpse of Live Performances at the Coughlin Saunders Performing Arts Center
Unlike every other museum house and art center in general or as a whole which offers something less in the form of pre-recorded movie clips, the prestigious Coughlin Saunders performing center offers something more in live performances in the form of Bands and dramas.
It also accommodates all things ballets, musical concerts, and orchestras used to keep guests entertained at the various weddings ceremony and art shows being held at the venue.
Address: 1202 3rd St, Alexandria, LA 71301, United States
#22. Go Way Back in Time to the Chauvin Sculpture Garden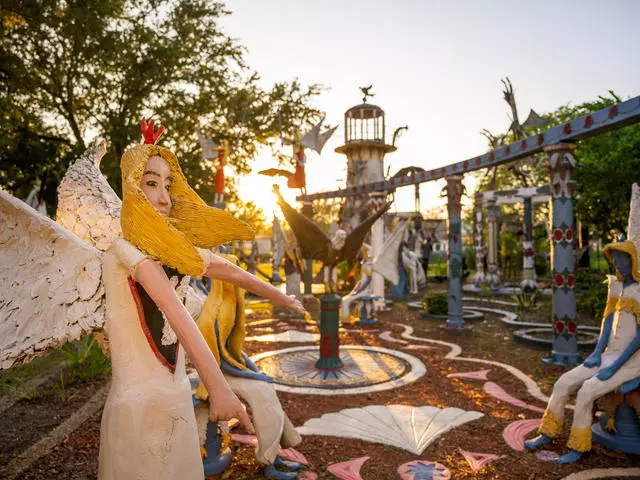 Situated on the outskirt of the city of South Louisiana, the Chauvin Sculpture Garden encompasses all things pieces of art housed in a building.
It's made up of 7,000 bricks, according to statistical data presented to us, and decorated with sculptures, and only a few building structures come close to being iconic as this.
The most captivating moment of it all has to be Visitors making their entry into the garden in grand style by a wooden bridge with concrete planks making the whole experience worthwhile.
Address: 5337 Bayouside Dr, Chauvin, LA 70344, United States
Plan Your Trip to Alexandria Louisiana
The fact that Alexandria is less well-known than other American cities shouldn't discourage you from exploring everything that it has to offer. Alexandria is a well-liked vacation destination providing attractions for visitors any time of year.
The iconic city of Alexandria, Louisiana, didn't just become a central attraction by default. Rather, other factors and forces contributed to its success in this lime of commerce Tourism.
Most of these have been talked about already in the course of computing our reports for your listening pleasure.
Disclaimer: Vasttourist always strives for content accuracy. Since the time of publishing, travel-related information regarding pricing, schedules, and hours may have changed. Please see individual websites embedded in this post for the most current trip-planning information.

Unless otherwise stated, Vasttourist does not claim ownership of any images used on our blog site. The respectful owners of all visual content have copyright protection. We try to include links to the sources. If any images are your property and you do not want them to appear on our blog, don't hesitate to contact us; we will take them down immediately. We support properly crediting the original writer, artist, or photographer.