25 Best & Fun Things To Do In Gilroy CA (California)
Are you looking for the best things to do in Gilroy California? This is a common question that comes to mind when you want to visit a new city.
Gilroy, California, a small city, may be best known as the home of garlic festivals, but there's so much more to do than eat garlic ice cream and buy garlic souvenirs in Gilroy, CA!
In addition to unique events like the Gilroy Garlic Festival, a music festival named Garlic Fest, and the Gilroy Jalapeno Popper Eating Contest, there are plenty of activities and points of interest in Gilroy that make it worth the trip.
Fortunately, we've assembled a list of 25 best things to do in Gilroy, California, that can help put together an exciting itinerary and highlight everything you can do during your stay.
Do You Want To Explore This Beautiful City? Check Out Our List Of 25 Best Things To Do In Gilroy California
#1. Visit the Gilroy Gardens Family Theme Park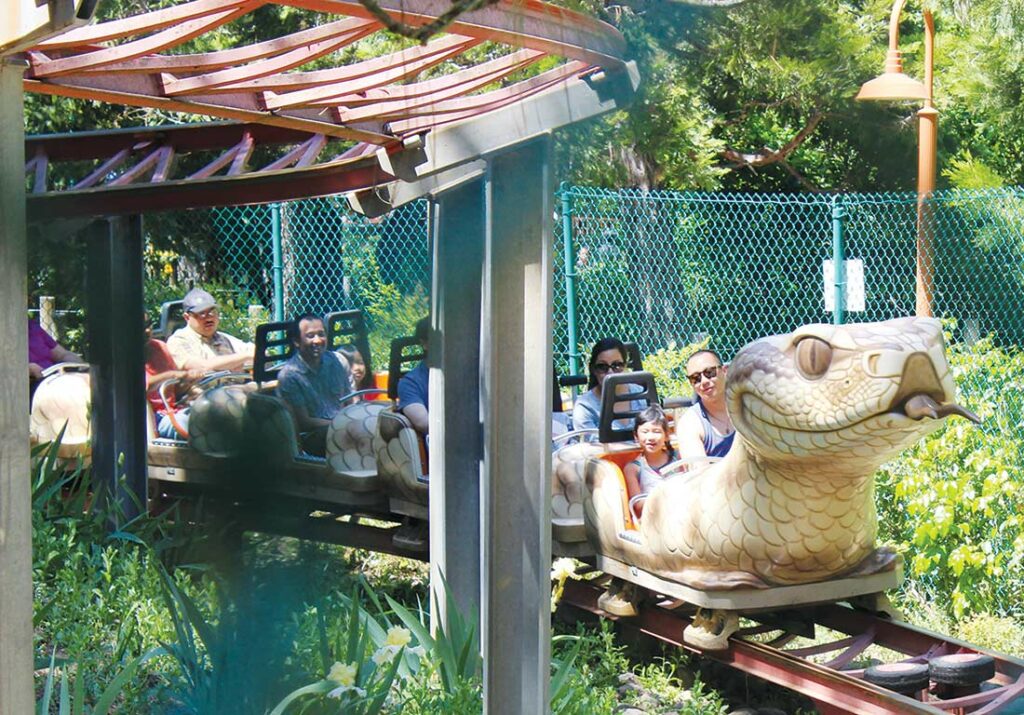 The best amusement park in all of California is located just minutes away from Gilroy, and you'll love spending a day or two there.
The park features roller coasters, trains, entertainment, and delicious food. If you don't have time to visit any other location in California, make sure to stop by at least once!
There are more great things to do in Gilroy, CA, but visiting an amusement park should be at least one of them. It's a fun experience for kids and adults alike.
Address: 3050 Hecker Pass Hwy, Gilroy, CA 95020, United States
#2. Learn Local History at the Gilroy Historical Society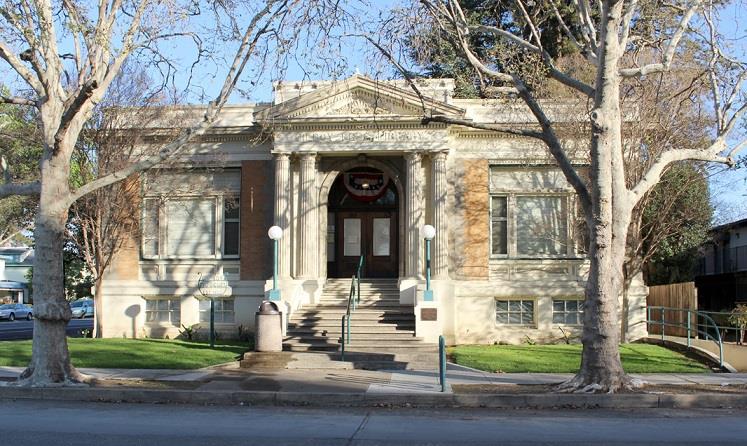 The stories of California's past are told and preserved at historical museums throughout the state. California is a land of immigrants, and many communities have created museum exhibits on everything from 20th-century immigration to 19th-century industrialization.
If you're looking for a weekend activity that will entertain you, teach you something new, and bring your family closer together, head over to the Historical Society!
They also organize excursions. Endeavor to add this to your list of free things to do in Gilroy, California.
Address: 195 5th St, Gilroy, CA 95020, United States
#3. Go shopping at the Hill Farmers' Market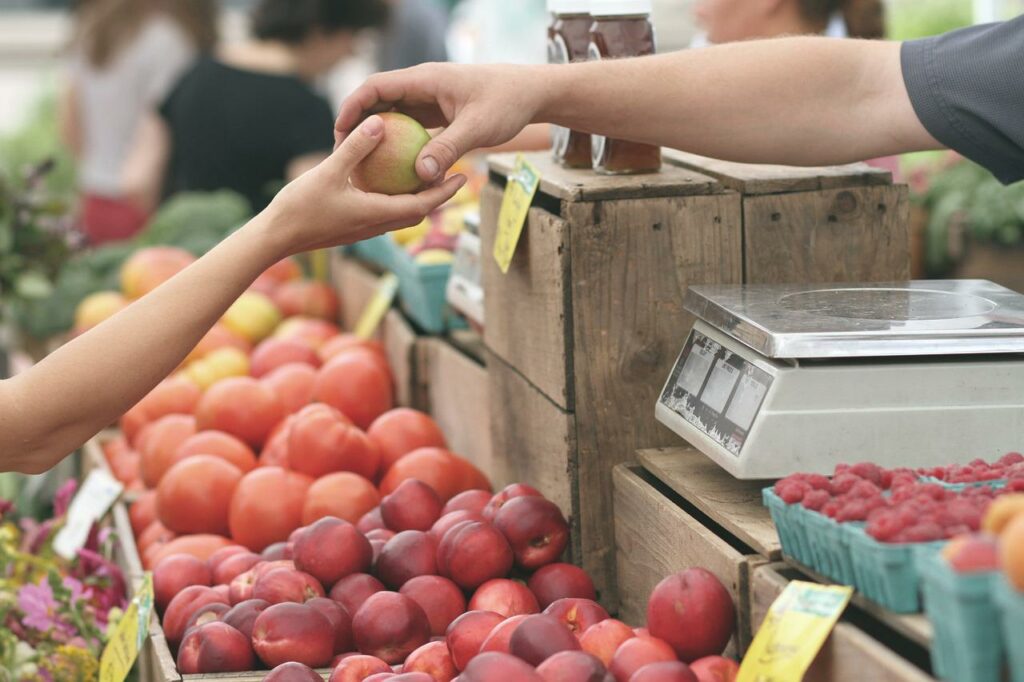 This California hotspot is open every Saturday from 8:00 am to 1:00 pm. Locals love to shop at this market because they can get almost everything they need under one roof.
The Hill Farmers' Market has an incredible selection of produce, meat, eggs, flowers, and baking goods in a fun and relaxed atmosphere.
Over 35 vendors are selling various baked goods, honey, and homemade apple cider. If you have time, visit each vendor's booth because most of them offer samples.
Local chefs love shopping here for fresh ingredients, and food trucks often line up outside during peak hours for hungry shoppers looking for a quick bite before resuming their shopping adventures.
Before you adventure into Gilroy, California fully, you can also explore the amazing things to do in San Bernardino (California), Palmdale (California) and San Rafael (California).
#4. Get Outdoors at Coyote Lake Harvey Bear Ranch County Park
Coyote Lake is a beautiful place to kick back and relax, but it's also a great location for outdoor activities.
Have you heard of fly fishing? It's one of those things that Gilroy locals do because it has so much to offer. You can rent equipment at nearby stores or even try your hand at catching dinner instead of just eating it!
Hiking and biking are two other great ways to take advantage of Coyote Lake's natural beauty. One of the park's more renowned destinations is the big lake, which provides a welcome opportunity for anglers to catch fish, including black bass, Eurasian carp, and bluegill.
Hikers will find nearly 30 kilometers of trails to explore at the park. Great opportunities for sightings of black-tailed deer and wild turkeys await! For example, there are over 200 different species of birds in the park.
Address: 10840 Coyote Lake Rd, Gilroy, CA 95020, United States
#5. Enjoy Wine Tasting at Kirigin Cellars Winery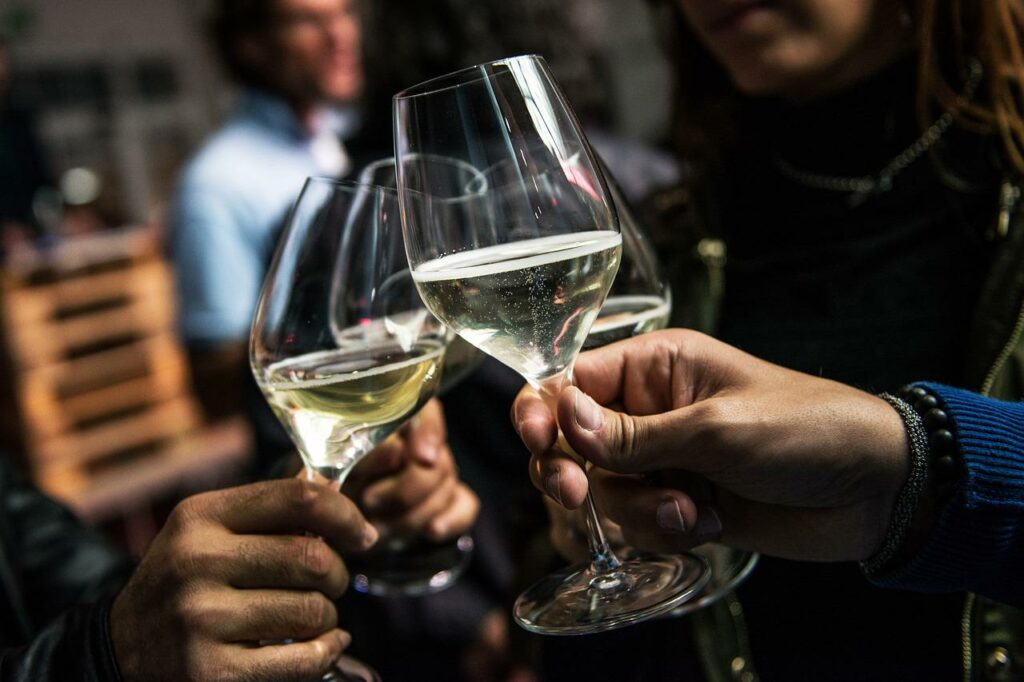 Wine enthusiasts will revel in Kirigin Cellars Winery in Morgan Hill, California. A visit to its tasting room is a chance to sample fresh vintages made with grapes harvested onsite.
The winery's wines are best known for their positive balance of fruit and acidity, though there are many other varieties. One distinctive option is Mutt Brand Zinfandel, made from grapes fermented in Jack Daniel's barrels.
There's also a white wine blended with Apricot Brandy that can be sampled at one of Kirigin Cellars Winery's four tasting sessions per day or purchased by bottle or case.
Every wine is made on-site, and you can sample them during one of the winery's wine tasting events. The winery produces 11 grape varieties, including Chardonnay, Cabernet Sauvignon, Pinot Grigio, and Malbec.
Address: 11550 Watsonville Rd, Gilroy, CA 95020, United States
#6. Take a Hike around the Beautiful City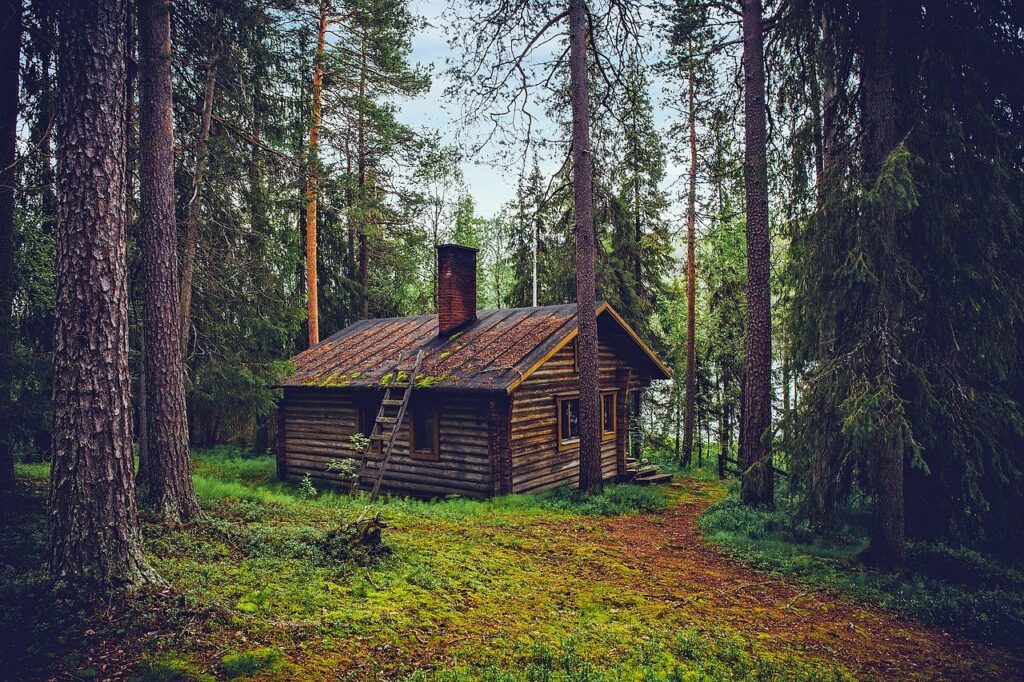 If you're looking for a way to get active in Gilroy and experience some of California's spectacular landscapes, head to Garlic City.
Whether you follow an established trail or forge your path, hiking is a great activity for families because it can be done anywhere.
If you're unsure whether it's safe for your kids to go on adventures without adult supervision, check out these tips to ensure their safety when hiking.
And before you start hiking with children, read our tips on keeping them happy and having fun while exploring nature together. Have fun!
#7. Go Golfing at Eagle's Ridge Golf Club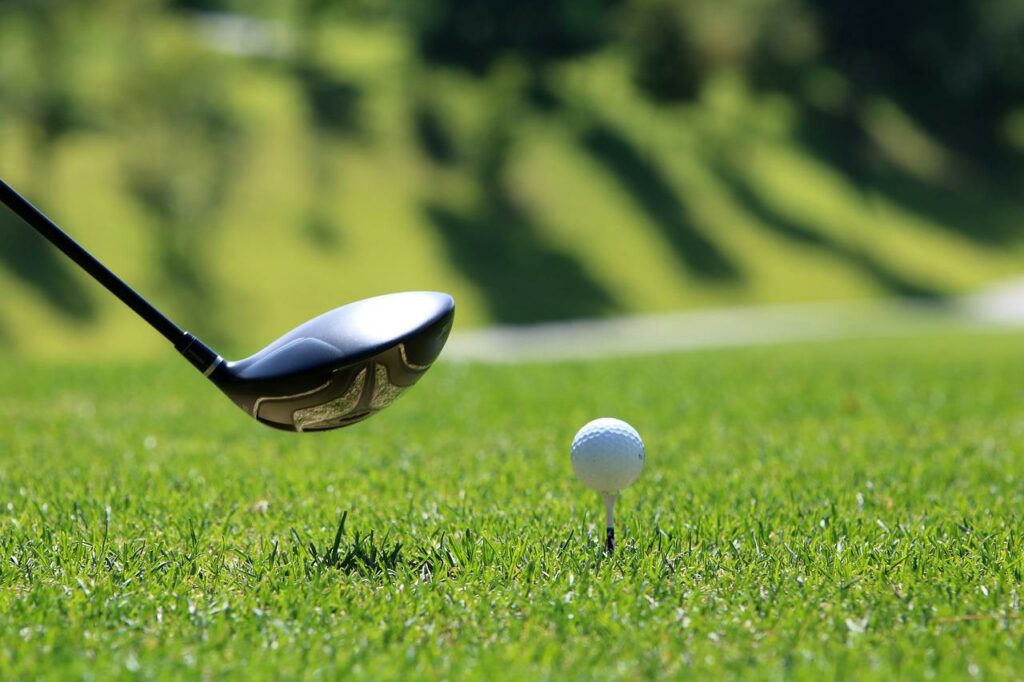 Are you a golfer, or do you want to learn how to play golf? Well, you can head over to the Eagle's Ridge Golf club. This is one of those hidden gems you may have missed if you don't live in Northern California.
One of the top golf courses in Silicon Valley, Eagle's Ridge, is located in the foothills of the Monterey Wine Country region, and its golf experience is spectacular.
This 18-hole championship course is set amid spectacular scenery and challenges that include rolling hills and multiple lakes.
Here, there is a driving range, two putting greens, and a practice bunker; lessons are available. The on-site restaurant and bar are known for having a wide range of food and drink, including a large wine selection.
Address: 2951 Club Dr, Gilroy, CA 95020, United States
Wait, ✋🏻 Before you continue reading down, why not check out 5 Books That Will Inspire Your Next Adventure am sure you would love it!
#8. Enjoy a Delicious meal At The Longhouse Restaurant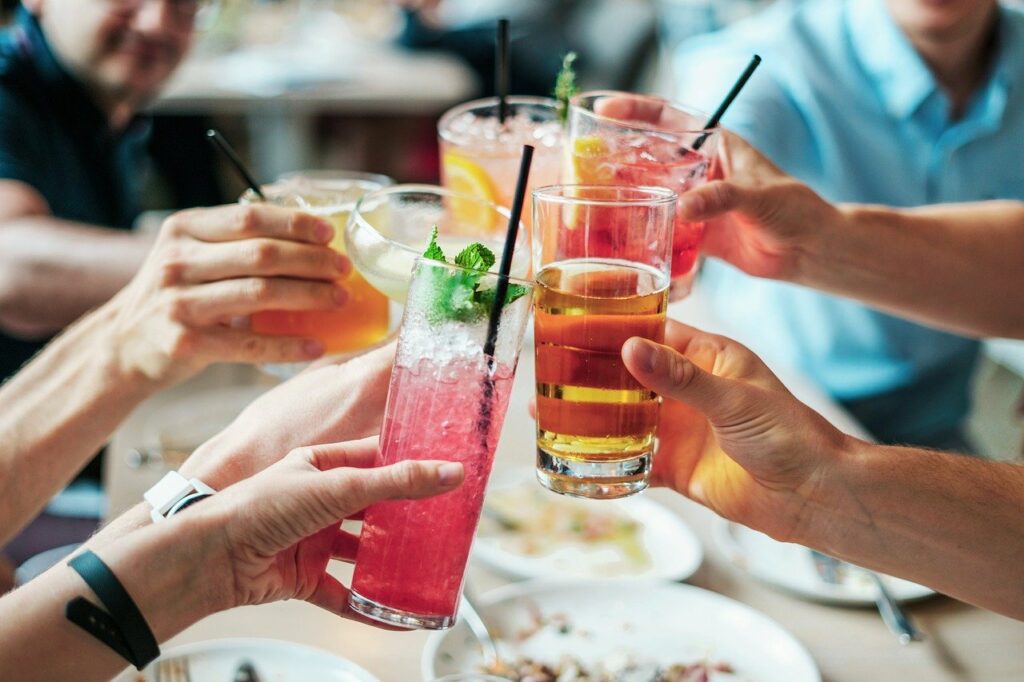 The Longhouse Restaurant is one of Gilroy's hidden gems. With a small menu of locally sourced and organic items, visitors can expect to find some of their favorite American dishes.
Diners will delight in their quality meat and pasta dishes and salads that are always freshly cut. While everything at The Longhouse Restaurant is delicious, we recommend trying out their House Salad with homemade dressing; it's unbeatable!
While you're enjoying your meal at The Longhouse Restaurant, take advantage of the complimentary wifi access available; why not look up more the things to do in Gilroy at night?
Address: 8195 Monterey Rd, Gilroy, CA 95020, United States
#9. Relax in Christmas Hill Park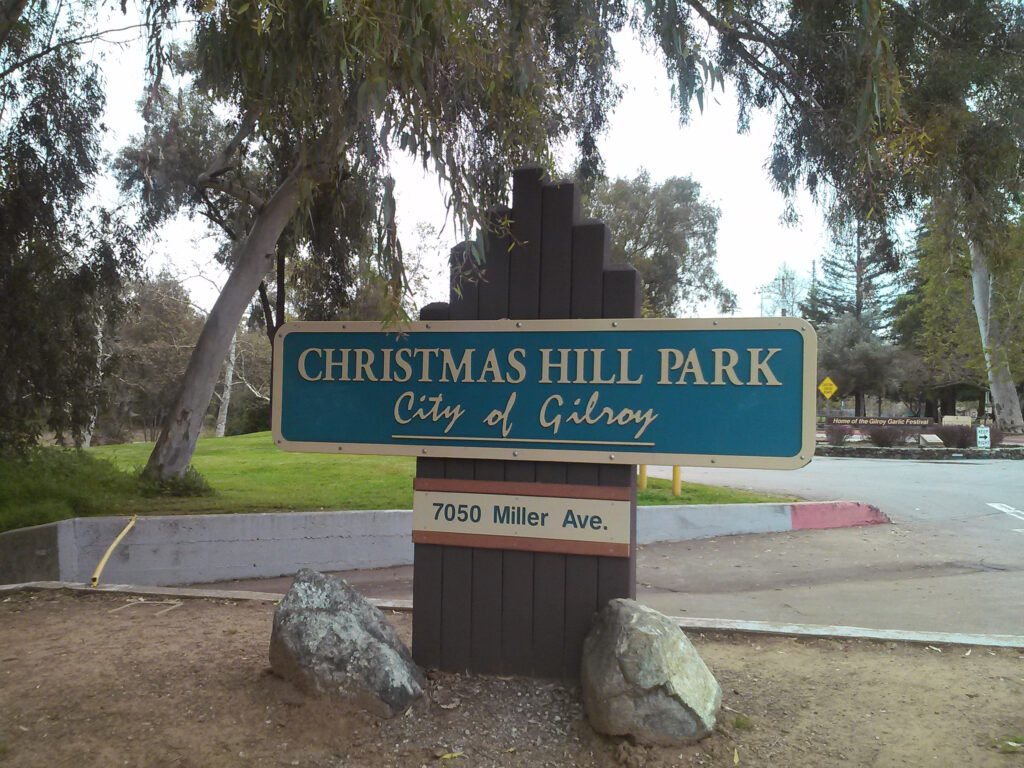 For many people, wine country conjures up images of expensive tasting menus and four-star dining establishments. That's not always true, especially if you know where to look.
Take Christmas Hill Park in downtown Gilroy, for example, Its shaded picnic tables are well-suited for a relaxing lunch or dinner while you take in views of Mount Madonna on one side and farmland on the other.
Plan your trip with their itinerary and enjoy a midday picnic with someone special or unwind after work. Or order pizza from a nearby restaurant and bring it with you!
Address: 7050 Miller Ave, Gilroy, CA 95020, United States
#10. Watch Movies at Limelight Actors Theater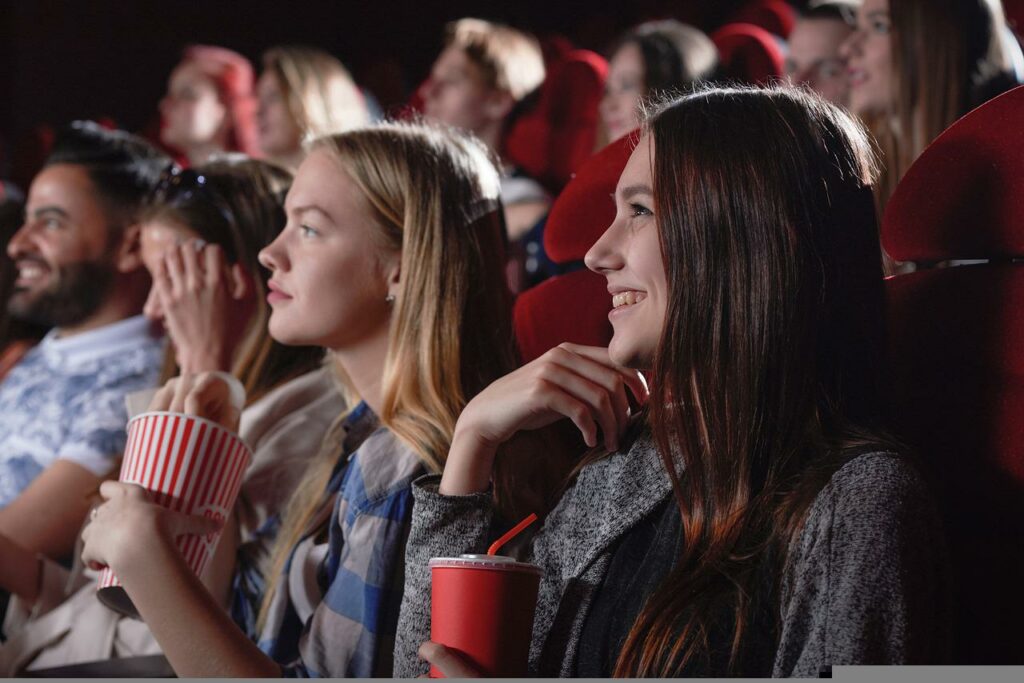 Limelight, located in downtown Gilroy, is a gem. The set-up is simple:
Get there early.
Grab a seat on one of their couches near the front.
Pick a movie of their slate for $6.
You'll want to get there early to guarantee you get your choice and snag some popcorn. While not exclusively a film lover's joint, Limelight plays new movies regularly, not just classics.
Limelight should be your stop if you're looking for something different from what you have at home but don't want to shell out big bucks.
Address: 7341 Monterey Rd, Gilroy, CA 95020, United States
#11. Escape the City at Henry W. Coe State Park
Henry W. Coe State Park is a beautiful getaway from your daily hustle and bustle. The park has 1,950 miles of trails through woods, meadows, and prairies.
You'll find all sorts of activities in Gilroy, including swimming at Pancho Sullivan Pond and hiking, biking, and horseback riding on trails that wind through mountain meadows.
Whether you're looking for an outdoor family adventure or an outdoor date with a significant other, Henry W. Coe State Park is an unforgettable experience that you'll cherish forever.
#12. Explore the Morgan Hill Museum
The Morgan Hill Museum is a perfect place to visit to learn more about local history. It has a wide array of exhibits and exhibits that educate visitors on everything from gold mining to agriculture.
When you're in Morgan Hill, be sure to drop by The Morgan Hill Museum so you can learn more about your surroundings. You won't regret it!
#13. Spend the Day at Gilroy Gardens Family Theme Park
This family-friendly park is full of rides, roller coasters, and other fun attractions. The theme park isn't too big, but there are tons of side attractions if you want to spend your day doing something besides going on rides.
If you like plants, gardening, or have kids who do, there are great educational opportunities at and around Gilroy Gardens that make it a good place to start your day.
There are also more than enough food options in downtown Gilroy if you want to grab a bite to eat before getting started at Waterworks Park or shopping.
In addition to gardens with many plant varieties and circus trees, Learning Sheds. The Gilroy Gardens also have on-site eateries with dishes like burgers, pizza, hot dogs, and healthier options. Be sure to add Garden Family Theme Park to your list of things to do in Gilroy today!
Feel free to explore other beautiful cities in California like the Indio, Lake Arrowhead, and Redding.
#14. Hecker Pass Winery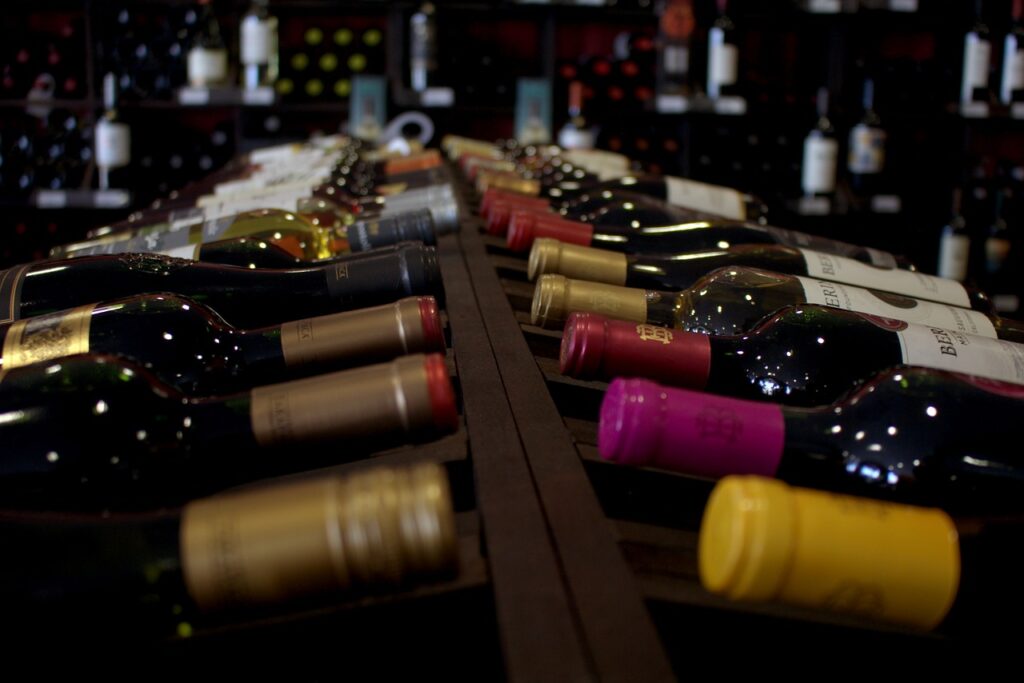 Upon arrival, you'll be met with peaceful tranquility. However, you're only a short drive from Gilroy, and the Hecker Pass Winery makes you feel as if you're miles away from civilization.
A wine tasting is a chance to try out five unique Italian wines and explore the winery grounds. The Hecker Pass Winery is an excellent location for those who enjoy hiking, biking, or picnicking.
They also have a wide variety of gift items available for purchase, including their brand of olive oil and balsamic vinegar.
Gilroy has many things to do and even more if you're willing to venture outside of town. The Hecker Pass Winery is an excellent place to spend your time visiting California's Central Coast region!
Address: 4605 Hecker Pass Rd #8808, Gilroy, CA 95020, United States
#15. Get a Massage at Lavender Luxury Day Spa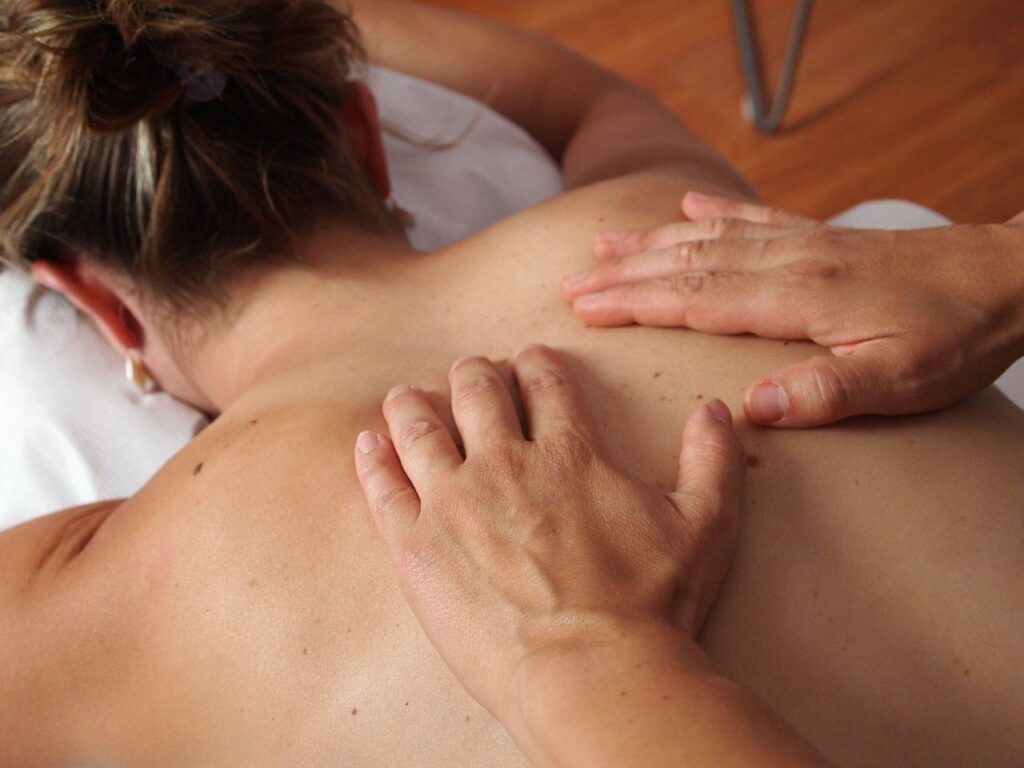 There is always a good time to pamper yourself with a massage. Whether you're trying to relax or are going through some tension, having a professional give you a massage is highly recommended.
At Lavender Luxury Day Spa, they can make your stress melt away with their various massages and pampering services. They have everything from deep tissue massages to relaxing hot stone and full-body scrubs.
Whatever it is that you need or want, they'll be able to take care of it for you. Plus, all of their spa treatments are done by experienced therapists who will do everything to ensure that you leave feeling relaxed and rejuvenated.
Address: 779 1st St, Gilroy, CA 95020, United States
#16. Promised Land Brewing Company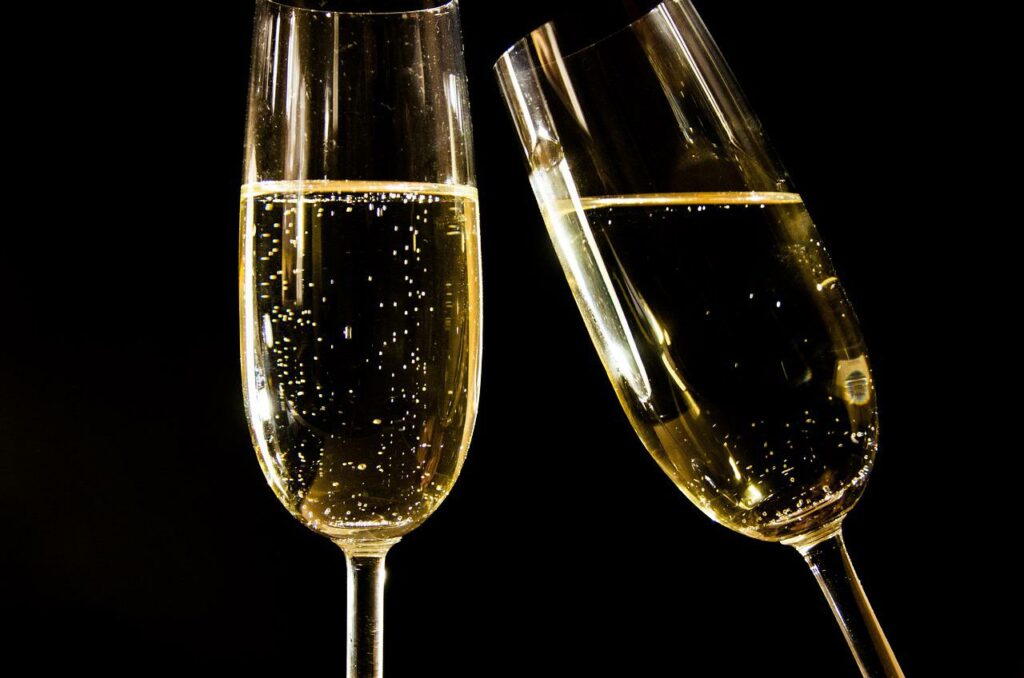 The Promised Land Brewing Company's brewery and taproom are located in an industrial park just north of Highway.
It has 17 beers on tap, including various ales, lagers, and mixed-culture experimental batches.
Promised Land Brewing Company may be small, but you don't want to be anywhere else in downtown Gilroy for all your local, fresh, and delicious brews.
This brewery has you covered whether you're looking for a hop-forward, smooth, or fruity beer. If you come to visit with a dog, they'll offer a water bowl while you enjoy your drinks. Food trucks frequently stop by to serve hungry patrons freshly made food.
Address: 7419 Monterey Rd, Gilroy, CA 95020, United States
#17. Explore Coyote Valley Open Space Preserve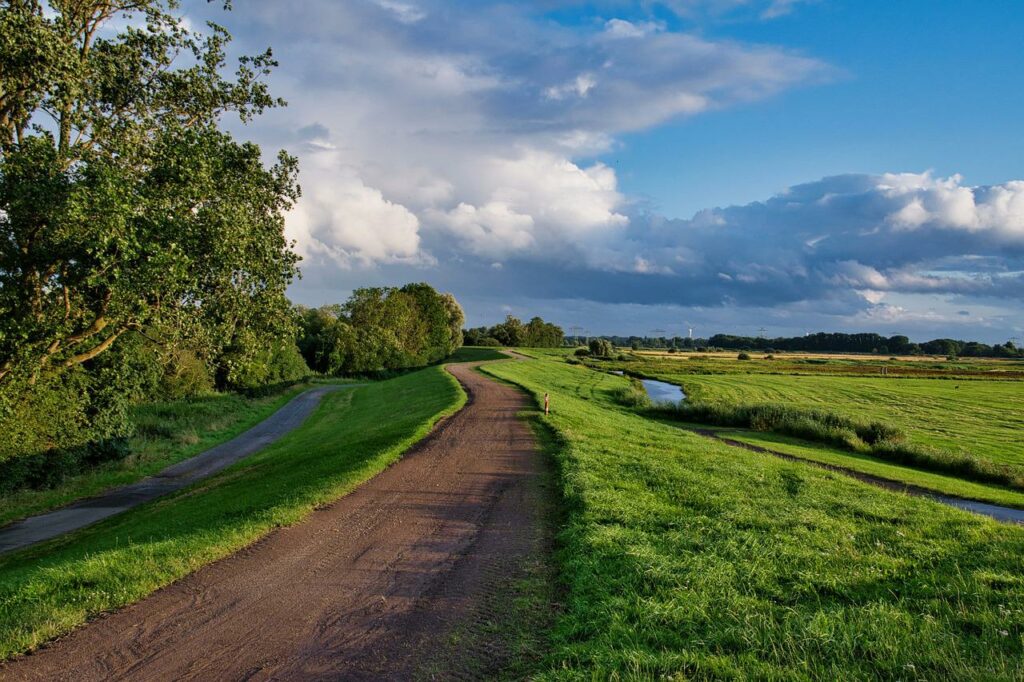 One of Gilroy's best-kept secrets is its Coyote Valley Open Space Preserve. Located just north of town and accessible by car, bike, or foot, it offers more than 5 miles of hiking trails and 10 miles of mountain biking.
The area is also home to wildflowers that come alive during springtime and small ponds for waterfowl to rest their wings in.
Although it's close to a major city, the Coyote Valley Open Space Preserve feels as if you are truly in the middle of nowhere.
The spectacular scenery can be observed while on the Arrowhead Loop Trail. On this trip, you'll be traveling a few miles to a peak, where you'll see the outstanding views of some mountains and the Coyote Valley.
There are several trails appropriate for walking, biking, and horseback riding. Picnic tables and restrooms are also available.
#18. Thomas Kruse Winery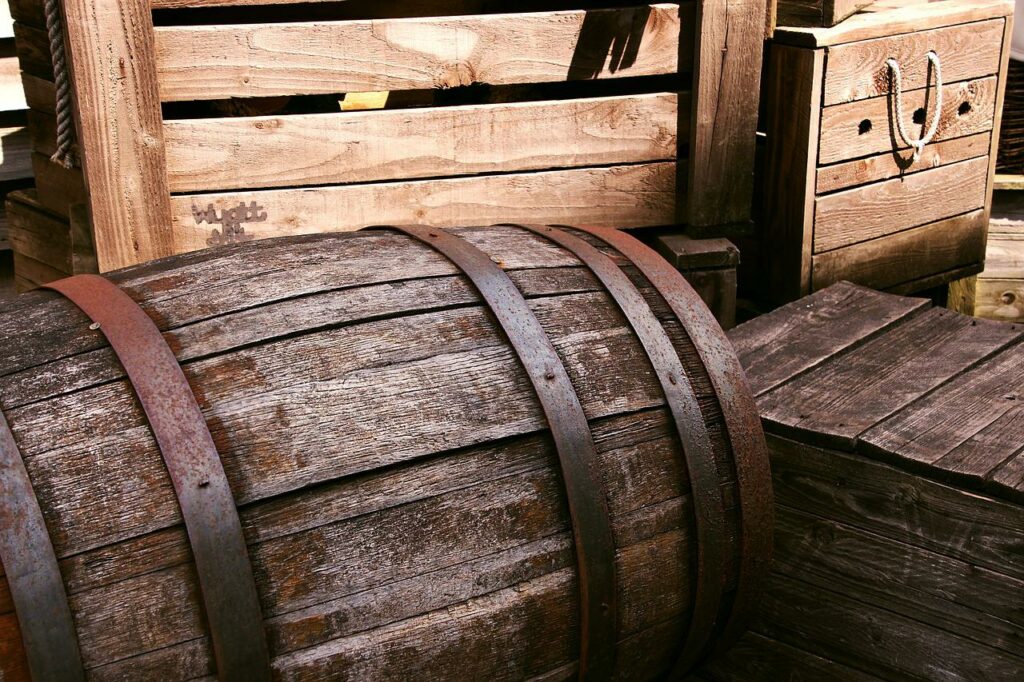 With over 300 acres of land and more than a century of wine-making experience, it's no wonder why Thomas Kruse Winery is ranked one of California's top producers.
With world-class winemakers crafting some of California's most innovative wines, Kruse has created premium red wines with soft tannins, full-body, and exceptional flavor. For those who love white wine, there are also plenty to choose from.
#19. Rapazzini Winery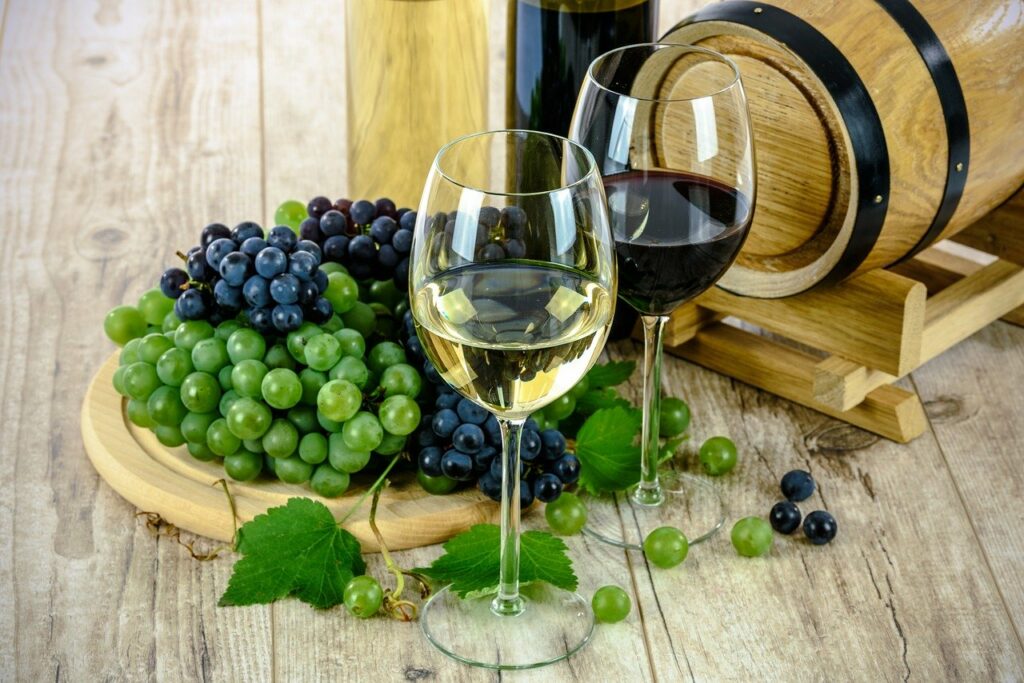 Family-owned and operated, Rapazzini Winery has been producing some of California's finest wines for a long time now.
It provides a unique experience, but it also has an on-site restaurant where you can enjoy a glass of their award-winning sparkling wines and appetizers from its extensive menu.
If you want to pair your meal with something out of the ordinary, consider requesting one of their more adventurous wine tastings; don't worry if you don't like certain types because they allow you to swap for different wines!
With two packages available for groups of up to 14 people – including a premium package that includes a private table – you might be feeling like treating yourself to one of these experiences soon.
#20. Garlic World
Stop by Garlic World to buy fresh garlic and other locally-grown produce. You can't miss Garlic World. It's right at Highway 101 on South Alvarado Street.
It's so popular that there's always a line of cars waiting to enter its parking lot, but it moves quickly because you can shop while you wait.
Garlic World isn't just fun; it's worth visiting because they sell some of its products at below-market prices.
It's an ideal stop if you want fresh, local produce and don't want to pay tourist prices for them! Be sure to add this to your list of things to do in Gilroy California.
Address: 4800 Monterey Highway, Gilroy, CA 95020, United States
#21. Gilroy Garlic Festival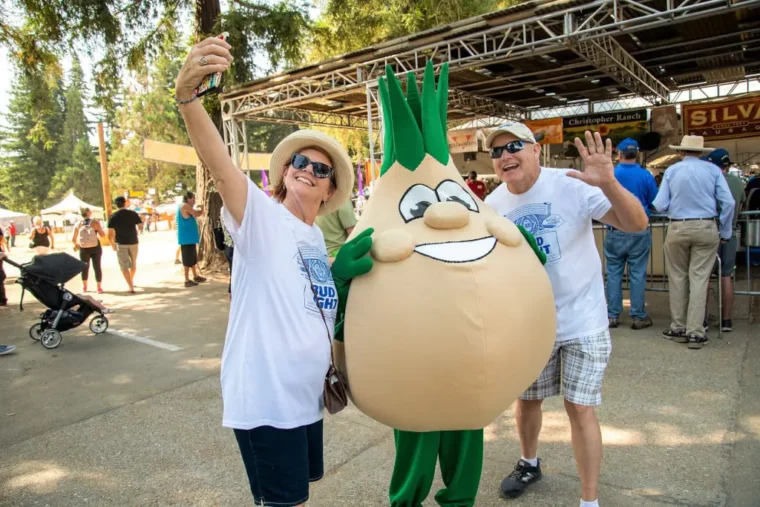 The Garlic Capital of The World does a great job showcasing its namesake at its annual three-day festival, held every summer in July.
From garlic ice cream to garlic beer, people here go out of their way to give new meaning to savor your food. If you're visiting from out of town and want a taste, literally stop by Downtown Gilroy on Friday evening for Night Market: It's foodie heaven.
Take part in various culinary events, like cooking demonstrations, interactive exhibits, and even contests.
Kids can run around with activities that range from live entertainment and storytellers to fun games. Admission is free, but there are charges for some activities.
#22. The Garlic Shoppe
The Garlic Shoppe is a local grocery store with an impressive selection of unique and often hard-to-find goods.
There's little you can't find here, from fresh bread to artisan wines. This is a great place to stop for lunch after visiting Gilroy Gardens or checking out some of the top things to do in town.
They also have a wonderful garden and patio where you can relax while shopping if it isn't too busy.
Check their website for special events and information on home delivery services available to those who don't feel like driving into town. While they don't have online ordering, they accept card payments over their website.
Address: 4310 Monterey Highway, Gilroy, CA 95020, United States
#23. Gilroy Bowl
This bowling alley is one of a kind and has been around since 1955. Not only is it known for its great vintage décor, but they have been featured on Food Network multiple times!
This venue is also said to be haunted, so if you're into ghostly activity, check it out. They host many events throughout the year, such as live music concerts and a comedy night!
So if you're looking for something new to do or somewhere fun to hang out with friends or family, look no further than Gilroy Bowl.
#24. Wineries of Santa Clara Valley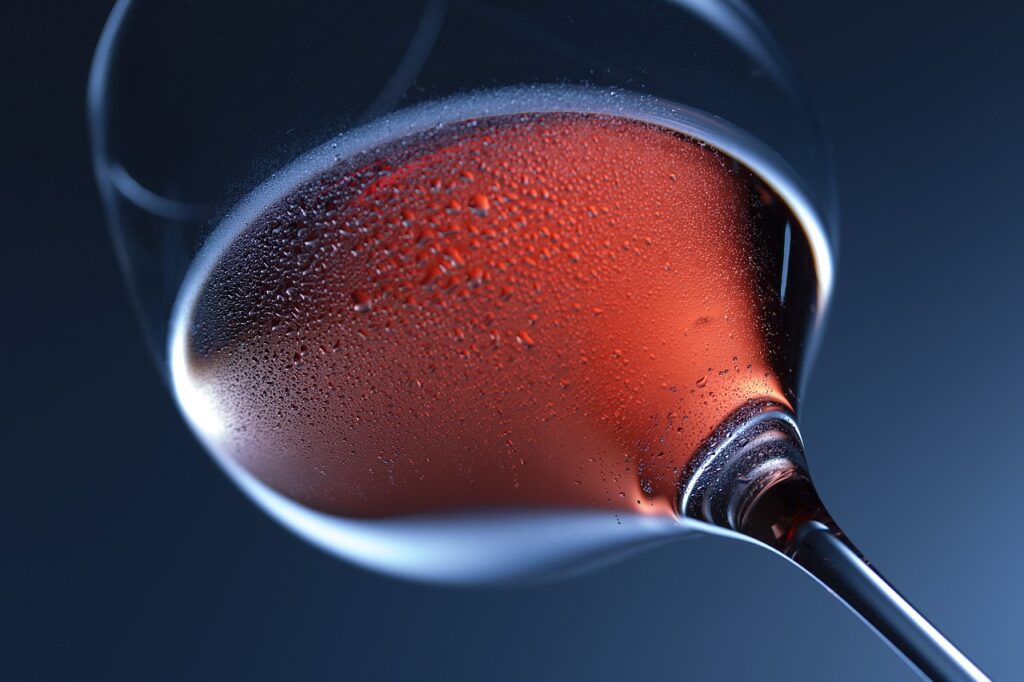 Sitting in California's Central Valley is a plethora of wineries. You will find some of California's best and brightest varietals among them.
While it might be tough to travel through all of them, there are enough to keep you busy for a couple of days.
There are more than 50 wineries located within about an hour's drive from San Jose. That makes it easy to take a day trip and sample wine from around different parts of the state!
#25. Golden Angel Foot Reflexology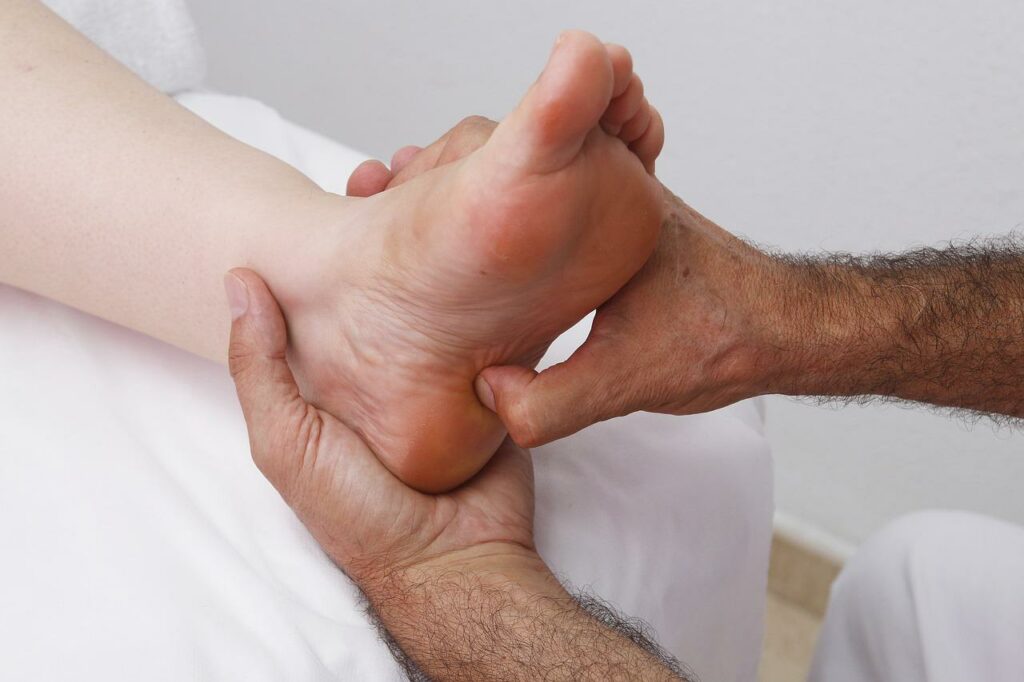 When your feet are happy, so is your entire body. At Golden Angel Foot Reflexology, you can escape from it all and spend an hour or two in bliss as a trained reflexologist applies intense pressure to certain points on your feet.
With their help, you'll experience reduced stress levels, faster recovery from athletic injuries, and overall wellness.
You will leave refreshed and feeling lighter on your feet! Golden Angel Foot Reflexology offers walk-in services and advanced appointments for more serious cases of foot pain or discomfort.
They accept debit cards and credit cards but have found cash best with some clients since many don't carry cash anymore.
Address: 6972 Chestnut St, Gilroy, CA 95020, United States
Plan Your Trip to Gilroy California
Gilroy might not be as well-known as some of the other famous cities in America, but don't be fooled: it's worth visiting.
The things to do and places to visit in Gilroy, California, is an off-the-beaten-path destination that will astound you. A visit to Gilroy can explore the beauty of California's culture, history, food, and wine.
Come visit to go hiking in a beautiful California landscape, drink wine at a private vineyard, or spend the day at Gilroy Gardens, which has fun attractions for the whole family.
Disclaimer: Vasttourist always strives for content accuracy. Since the time of publishing, travel-related information regarding pricing, schedules, and hours may have changed. Please see individual websites embedded in this post for the most current trip-planning information.

Unless otherwise stated, Vasttourist does not claim ownership of any images used on our blog site. The respectful owners of all visual content have copyright protection. We try to include links to the sources. If any images are your property and you do not want them to appear on our blog, don't hesitate to contact us; we will take them down immediately. We support properly crediting the original writer, artist, or photographer.