20 Best & Fun Things to Do in Windsor Ontario Canada
Looking for things to do in Windsor Ontario, Canada? Windsor is a middle-sized city with several historical and cultural centers in southern Ontario, along the Detroit River.
The city, home to the renowned University of Windsor, has a large student population, giving it a lively and youthful feel. Knowing that a city of this size has such a wide variety of entertaining activities is a surprise.
The city is wonderful to be around. It has many parks and lush green areas, making it an attractive place for tourists.
When you visit this place, your weary soul will undoubtedly find more than enough things to do in Windsor, Canada. You'll be eager to return for more by your visit ends.
Are you prepared to plan your trip to this charming location?
In this article, we have listed 20 things to do in Windsor, Ontario, Canada. This list is curated, as always, but it isn't ranked, and we couldn't choose favorites.
Disclosure: This article may contain affiliate links. I may receive compensation from eligible purchases made on Amazon.com as an Amazon Associate. Without charging you any further fees, these sales assist in maintaining this blog. Details are available on our policy page.
20 Best & Fun Things to Do in Windsor Ontario, Canada
#1. Windsor's historical site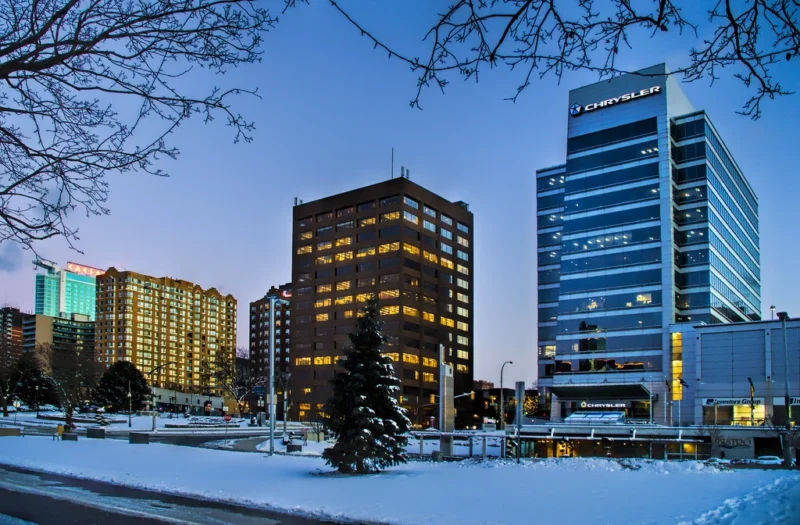 When it comes to the amount of historically significant structures and locations, Windsor is fairly filled with several historical events. Windsor has a long-lasting history, so there are many opportunities to visit the city now and take in some of the splendor of the past.
Willistead Manor is one of the city's most significant historical sites. Renowned architect Albert Kahn created the large 36-room home.
The Jacobean-style mansion, which is situated in the heart of a gorgeous park, was built.
The Maison François Baby House, which also serves as the location of Windsor Community Museum, is another such location in the city.
The Sandwich First Baptist Church, another well-known institution founded by railroad refugees, is also among the love place you will love to visit in Windsor, Ontario, Canada.
#2. Caesars Windsor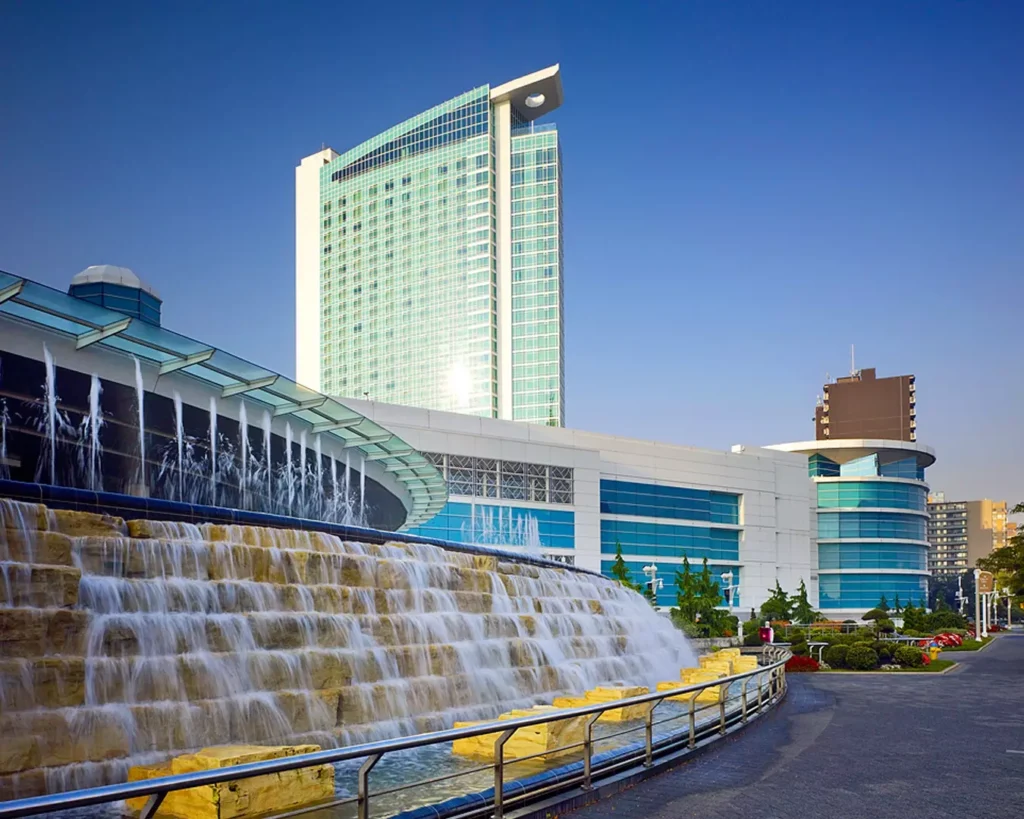 Visitors to Windsor have several possibilities to test their luck and have fun at various casinos at a win. Caesars Windsor is an iconic casino center in Windsor, Ontario, Canada. It is in a breathtaking environment, looking out over the Detroit River's shoreline. The Roman Empire served as an inspiration for the building's interior.
An average of six million people visit the casino annually. The casino has many gaming tables, including poker tables, baccarat tables, blackjack tables, and craps tables, scattered throughout its elegant interiors.
Although Caesars Windsor is well known for gambling, you can place bets on other sporting events in the sports bar if you prefer not to gamble.
These gambles are made in both professional and collegiate sports. Add this to your list of things to do in Windsor Ontario, Canada.
Address: 377 Riverside Dr E, Windsor, ON N9A 7H7, Canada
#3. Windsor Vibrant Art Centre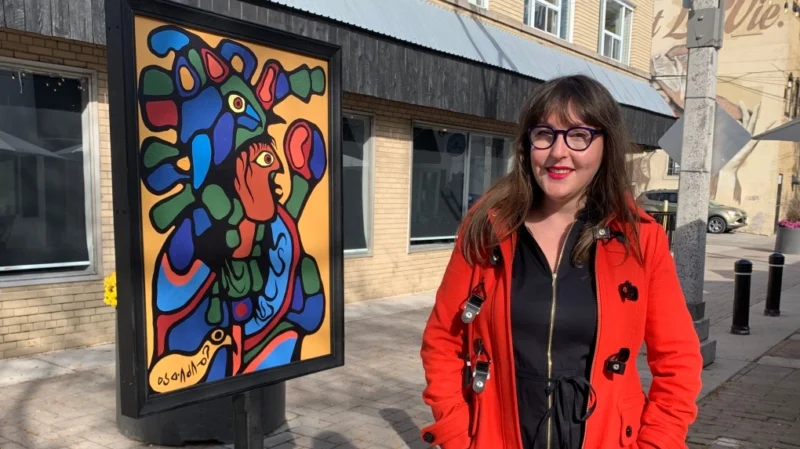 The city of Windsor is quite popular for its artistic attractions. Windsor Sculpture Park is one of the best places to visit in Windsor, Ontario, Canada. It comprises 35 artworks in one lovely location and is the city's most well-known attraction in this area.
The Art Gallery of Windsor, a well-known landmark in the city that was established in the 1950s, is a great spot to go indoors to explore some art.
Along with pieces by foreign artists, the gallery is famous for displaying some of the best collections of Canadian art.
One thing that never changes in Windsor is the never-ending supply of exquisite works of art, whether they are shown indoors or out.
Address: 3700 US-27, Clermont, FL 34711, United States
#4. Adventure Bay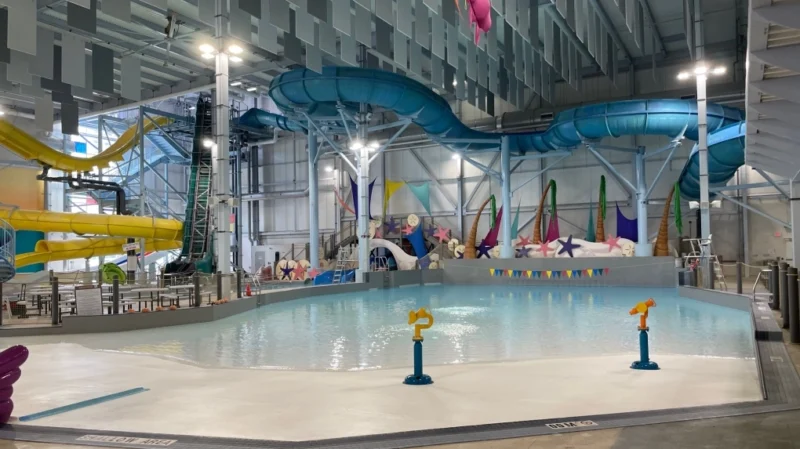 The Adventure Bay Family Water Park is the ideal location and a hidden gem in Windsor, Ontario, Canada, to cool down in the summer. This water park is open annually and covers over 10,000 square meters. It contains a wave pool, a surfing simulator, a small river, and five slides.
The park features various dry sections where kids can play in addition to the water parts. The Tot Loch for kids and the Python for adults are the park's most well-known water slides.
Additionally, there are food stalls where you may buy some energizing drinks and foods. Be sure to put this to your list of Windsor things to do.
#5. A. Battagello Riverwalk Bike Trail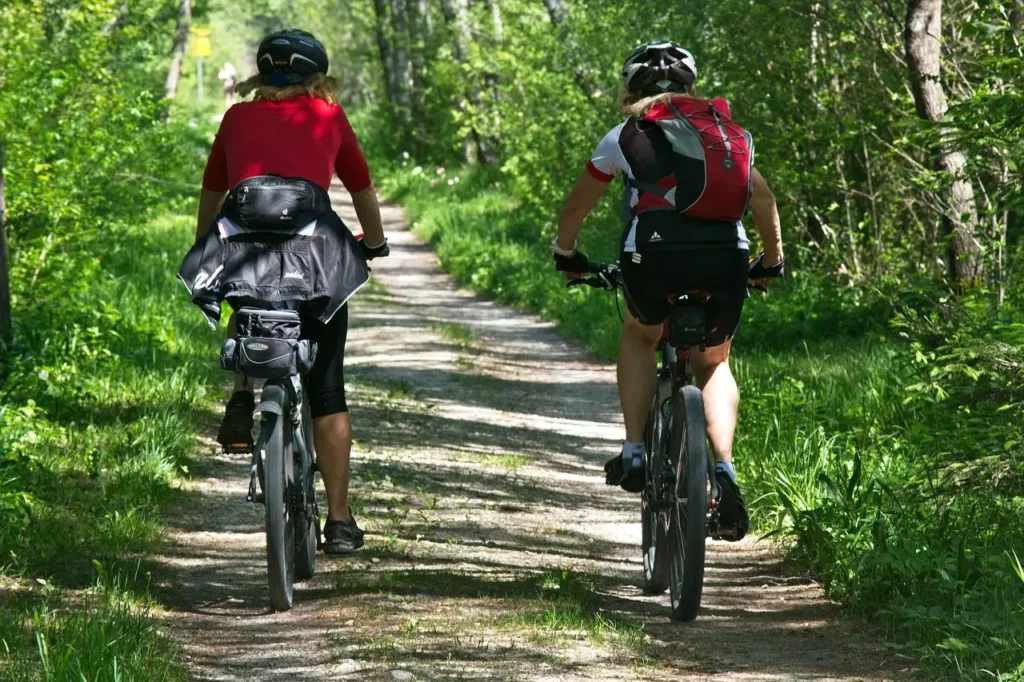 The best way to see the entirety of Windsor is to take a bike ride; it is a very beautiful city. Windsor City is home to numerous bike-friendly trails. The Roy A. Battagello Riverwalk Bike Trail is the most well-known of these paths.
This well-known trail includes important parts of the city over a distance of more than eight kilometers, including the downtown and renowned parks like Dieppe Gardens and Windsor Sculpture Park.
Numerous connections exist between the Roy A. Battagello Riverwalk Bike Trail and other trails.
This specific trail is well-maintained and has five service areas where cyclists can stop and get their bicycles fixed, making it more well-known among tourists.
It is an awesome place for enjoying to visit. 
#6. Windsor Gardens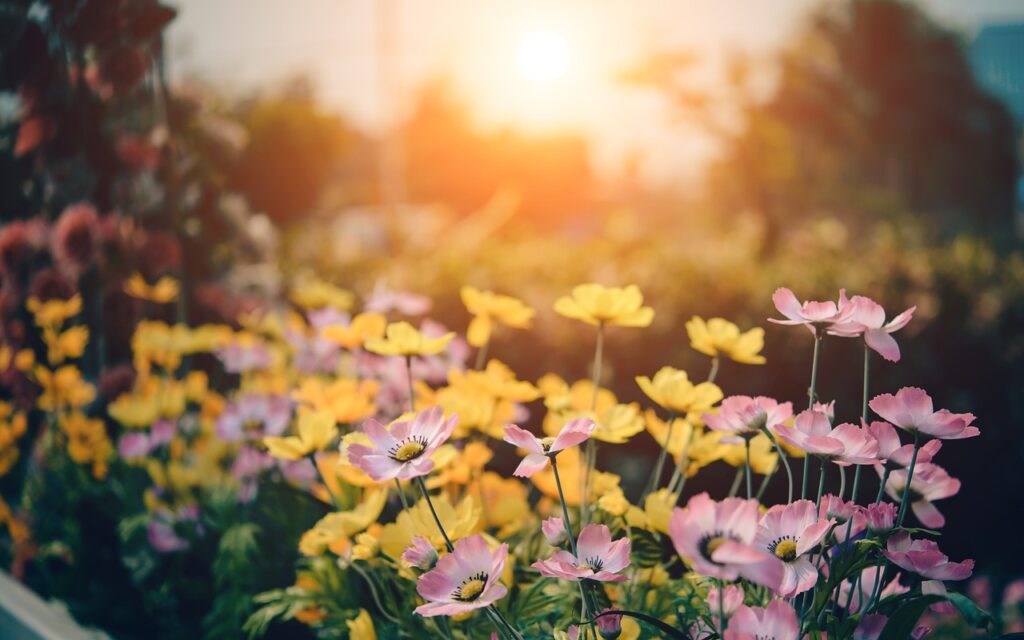 A few well-known gardens in Windsor are well-known all over the world. Coventry Gardens, the most well-known of these gardens, was built in 1931 and had been drawing tourists ever since.
This park faces the riverfront and covers 28,000 square meters.
Another well-known area is Dieppe Gardens, a great location for jogging and casual walking.
The garden is filled with lovely flowers and vegetation.
The curved waterfall and reflecting pool at Bert Weeks Memorial Gardens are well-known features, and both are excellent places to cool off in the summer.
#7. Windsor Beach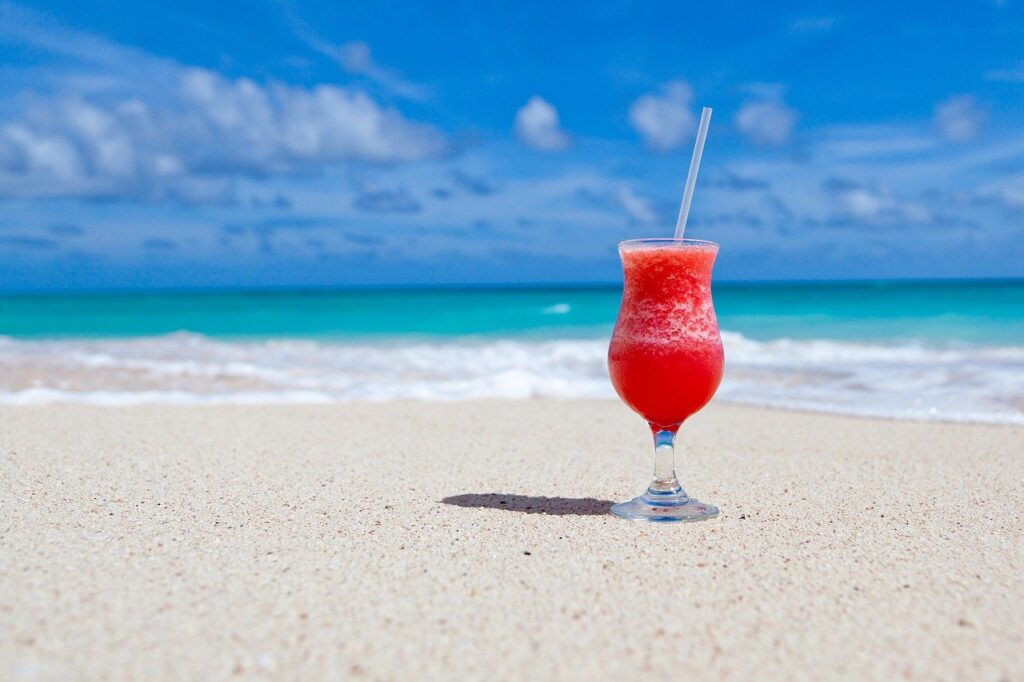 Windsor Beach is a great place to be if you are looking for what to do in Windsor, Ontario, Canada. The only beach in Windsor is the well-known Sandpoint Beach, which draws water from the Detroit River. The beach is also called "Stop 26" and is only open in the summer.
In addition to the beach, the property features a lovely park ideal for family picnics, sunbathing, and unwinding at leisure.
You can engage in activities like surfing, bodyboarding, swimming, and more while on the beach.
The beach also features BBQ spots and volleyball fields where you may have fun.
You can get your favorite ice cream from one beach's stands and stroll along the shore while enjoying the fresh breeze.
Are you about to take a journey across Canada? Why not explore some of the top activities in Brampton Canada, and Fun Things To Do In Waterloo IOWA, (ONTARIO, CANADA).
#8. Ojibway Prairie Complex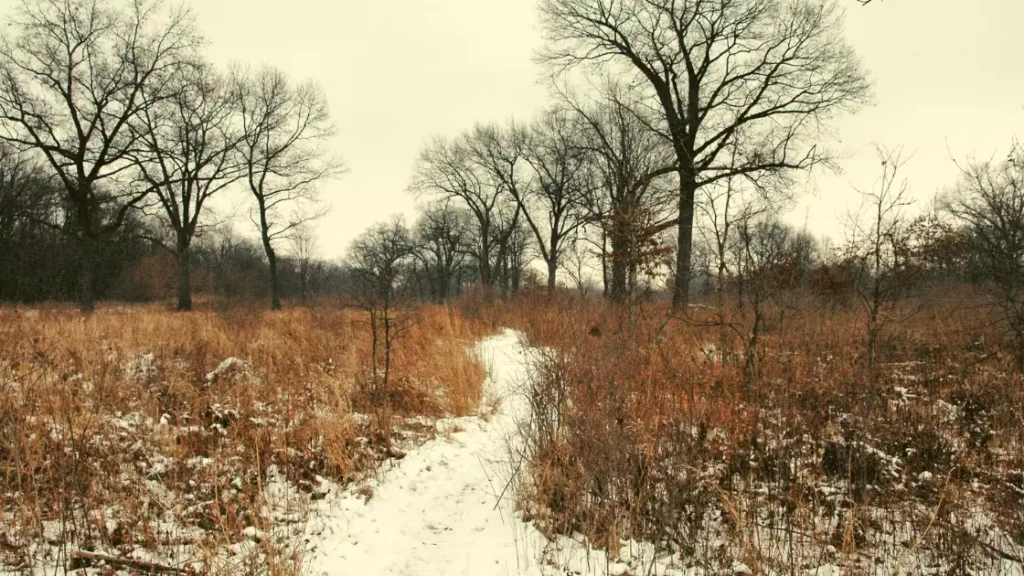 The Ojibway Prairie Complex is the ideal place for getting out into nature in Windsor. The entire property spans 350 hectares and includes a reserve, a few parks, and nature walks.
The three most well-known parks on the property are Black Oak Heritage Park, Ojibway Park, and the Ojibway Nature Center. The location provides a variety of educational events and exhibitions to familiarize visitors with the local animals.
This complex is a great place to learn about several wildlife species, including lizards, bats, frogs, snakes, and turtles.
The Ojibway Prairie Complex is ideal for birdwatching because of the wide diversity of birds that frequent the ponds and forest there.
Address: 5200 Matchette Rd, Windsor, ON N9C 4E8, Canada
#9. Ford City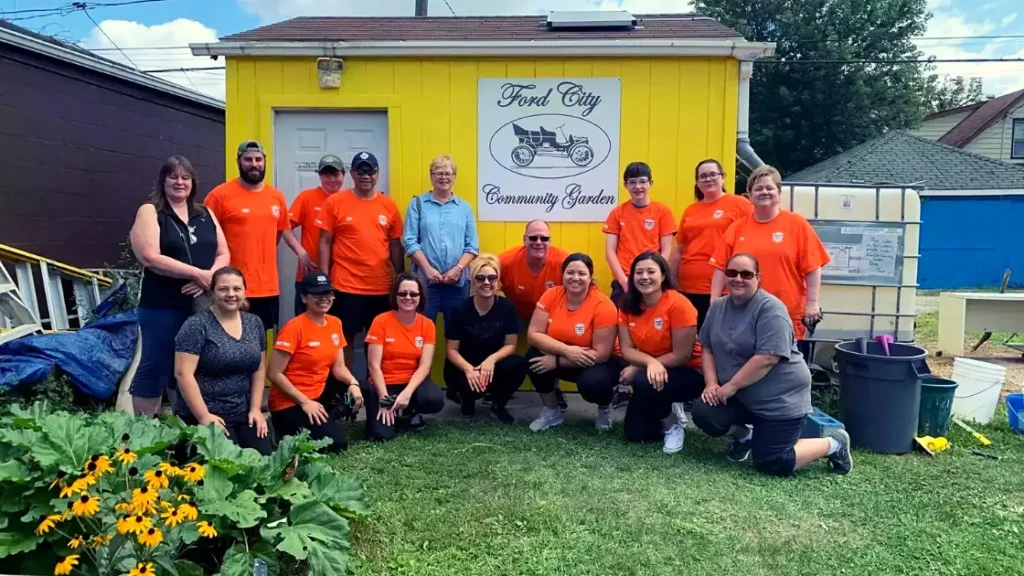 Several locations in the city are great for walking around. One such area, Ford City, was formerly a French neighborhood but now boasts several renowned structures that draw a lot of tourists.
This town was established in the city by the Canadian automaker Ford. This is also one of the free things to do in Windsor, Ontario, this weekend.
The majority of the structures were constructed by immigrants employing regional architectural styles. Byzantine-style churches, paintings, and Edgemere are a few iconic structures.
All of these locations provide in-depth information about the employees that traveled from all over the world to work for the motor firm.
#10. The Exciting Windsor Festival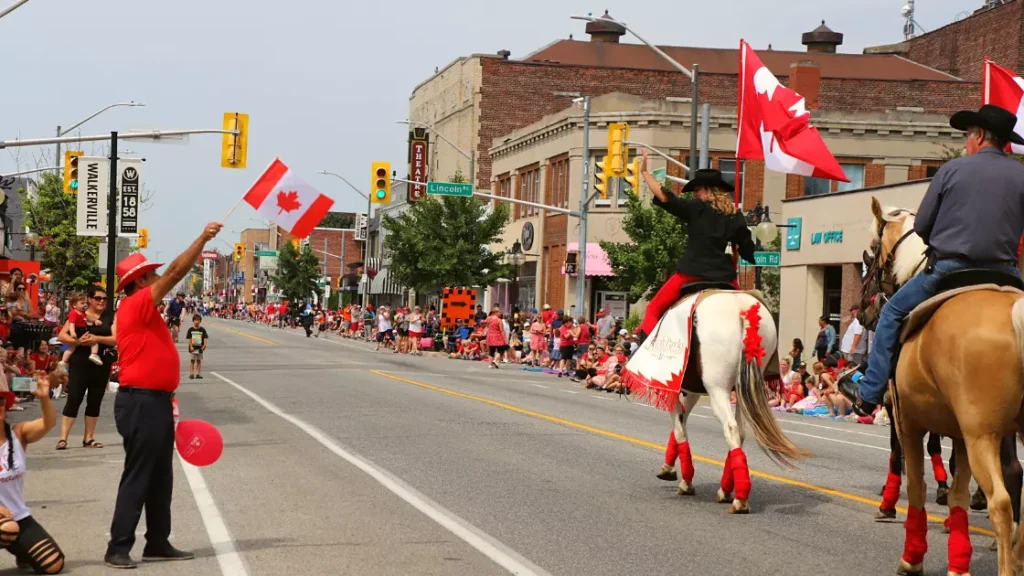 In terms of heritage and culture, Windsor is a very rich city.
The city hosts numerous festivals and unique events to preserve its ancient cultures. Several festivals are held in collaboration with Detroit, and the government of Windsor exclusively plans others.
Of all the festivals held in the city, the Windsor-Detroit International Freedom Festival is the most well-known and significant. Every July, this event is held, featuring the largest fireworks displays in the world.
Another well-known occasion is the annual July music festival called Bluesfest Windsor.
The Detroit Windsor International Film Festival was created to honor Canadian cinema and the film industry.
You'll feel more alive as a result of all these festivities.
#11. Golf Courses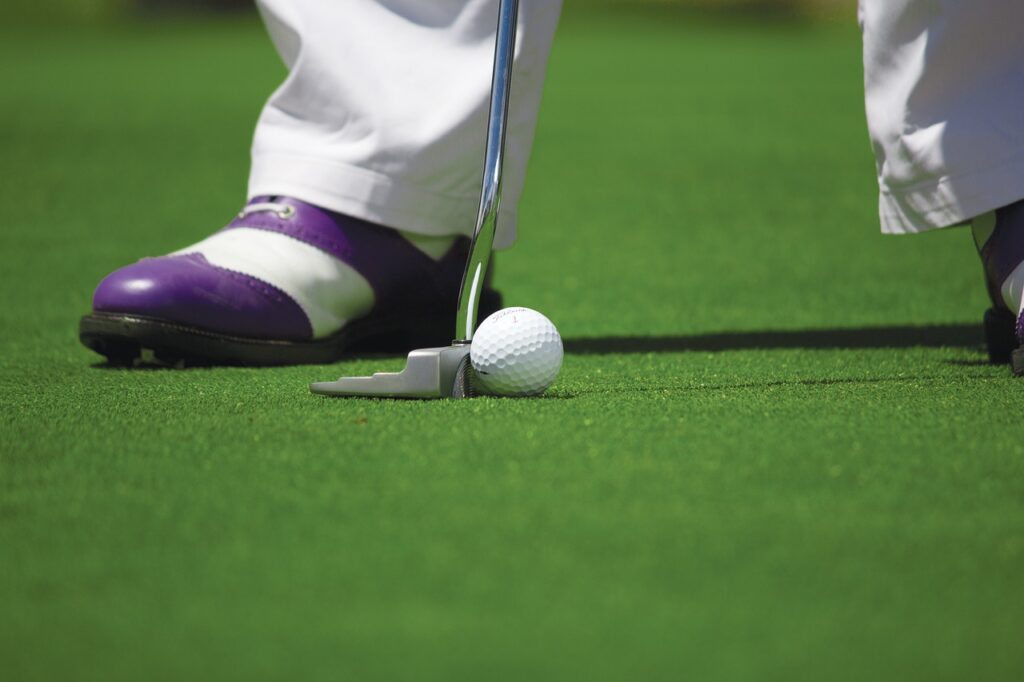 Windsor is a fantastic city for golfing. A few golf courses in the city are excellent for playing this sport.
Windsor's oldest and most well-known golf course is Roseland Golf Course, which debuted as a heritage site. This golf course has hosted numerous national and regional golf competitions.
However, the city's newest golf course is the 18-hole Ambassador Golf Club by Thomas McBroom.
Everyone in the neighborhood is invited to enjoy the sport.
#12. Peche Island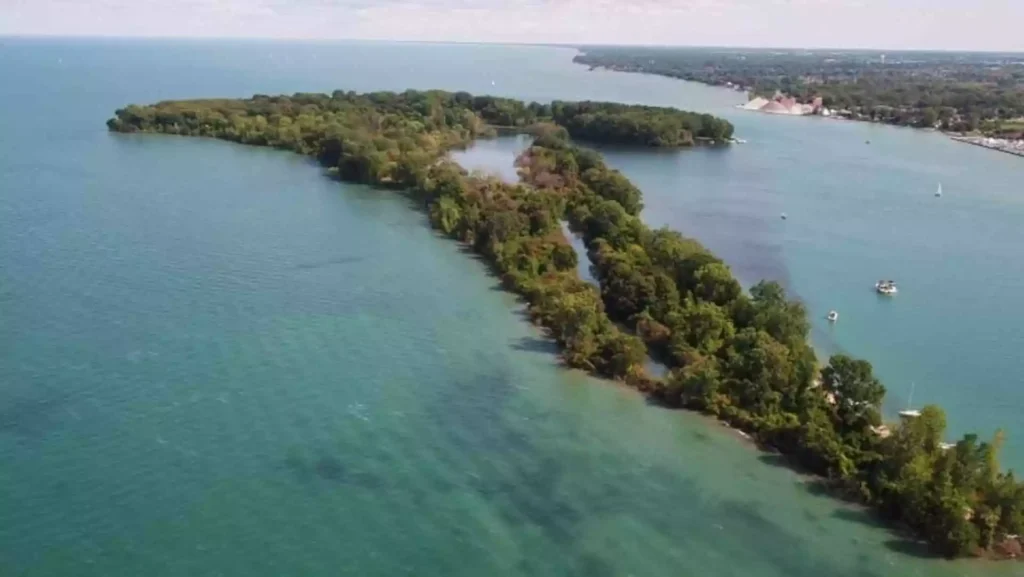 Peche Island spans 36 hectares in the Detroit River and is entirely uninhabited. It is remote and only accessible by boat, canoe, or kayak.
There aren't many beaches, parks, or paths on the island.
This island is worth visiting if you want to escape the hustle and bustle of the city and enjoy a peaceful time.
Planning a road trip around texas? We've got you covered! Here are some of the best things to do in Lake Jackson Texas, Waxahachie Texas, Kerrville Texas, and San Angelo Texas.
#13. University of Windsor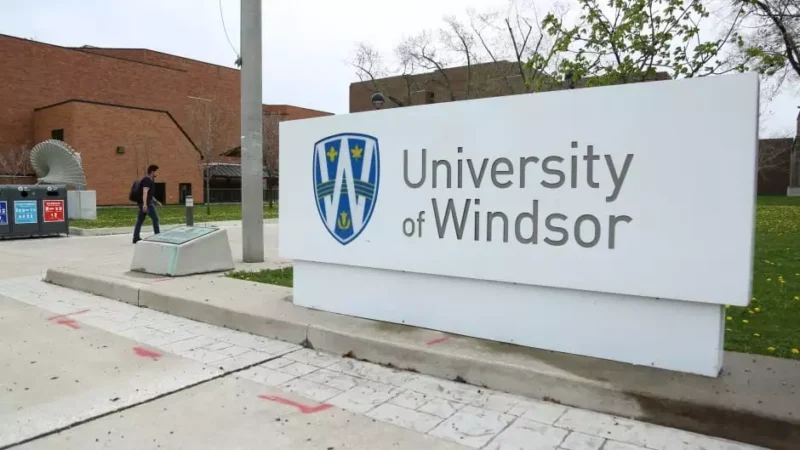 In the 1850s, the renowned University of Windsor was founded, although not as an educational institution. It was originally built as a theological institution, with impressive architecture and expansive grounds.
However, the university currently occupies 51 hectares of land used for educational purposes.
The campus of the University of Windsor is pretty and full of luxuriant green gardens, a riverside promenade, and some truly lovely and artistic buildings.
The oldest structure on campus is Dillon Hall.
The campus's other notable structures include Lambton Tower, Memorial Hall, and the Odette Building.
Visiting the university campus is unquestionably worthwhile if you're interested in learning more about Windsor's educational system.
Address: 401 Sunset Ave, Windsor, ON N9B 3P4, Canada
#14. Devonshire Mall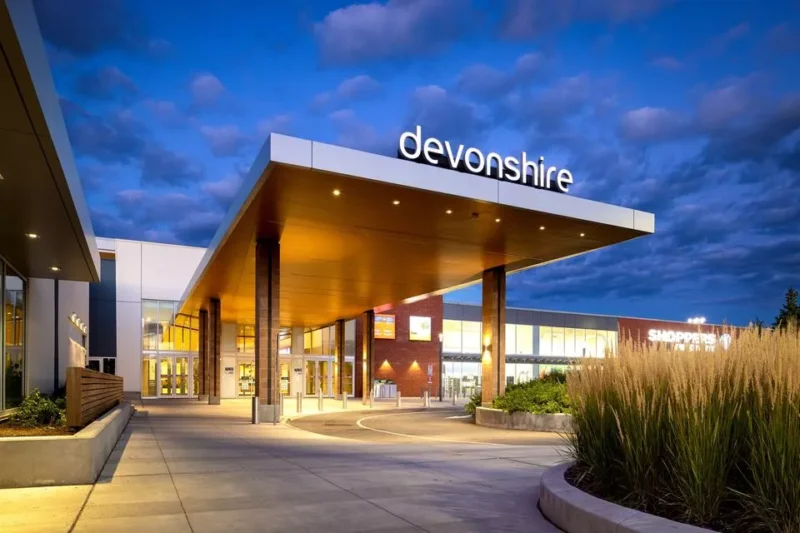 Windsor is a wonderful place for shoppers. There are plenty of duty-free shops, malls, and specialized shops in the city, which is more than enough to draw shoppers.
The Devonshire Mall is the ideal location for those looking for modern and stylish items.
The Windsor Crossing Premium Outlets are a great destination to find stylish and high-quality items.
Address: 3100 Howard Ave, Windsor, ON N8X 3Y8, Canada
#15. Poutine Cafeteria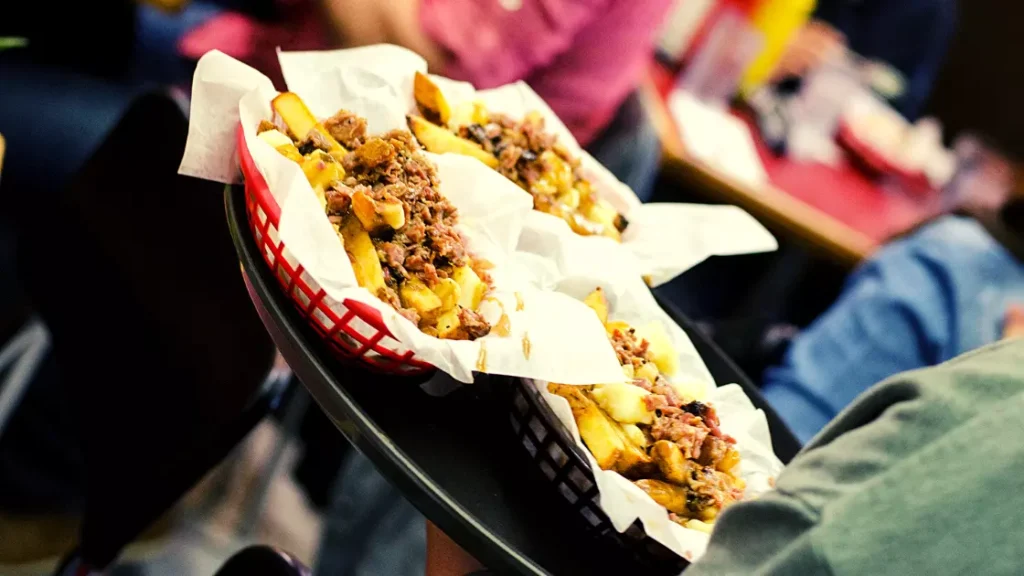 The poutine cafeteria is a popular and recognizable snack unique to Canada.
This cafeteria sells French fries accompanied by cheese curds and other gravies. All Canadians find this particular culinary dish to be equally popular.
So if you're in Windsor, you shouldn't consider eating poutine a necessary part of your trip. You can check out the best restaurants in Windsor Ontario, Canada.
Looking for more thrill around Georgia? Here are some of the best things to do in Statesboro Georgia, Valdosta Georgia, and Dahlonega Georgia.
#16. Iron Kettle Bed and Breakfast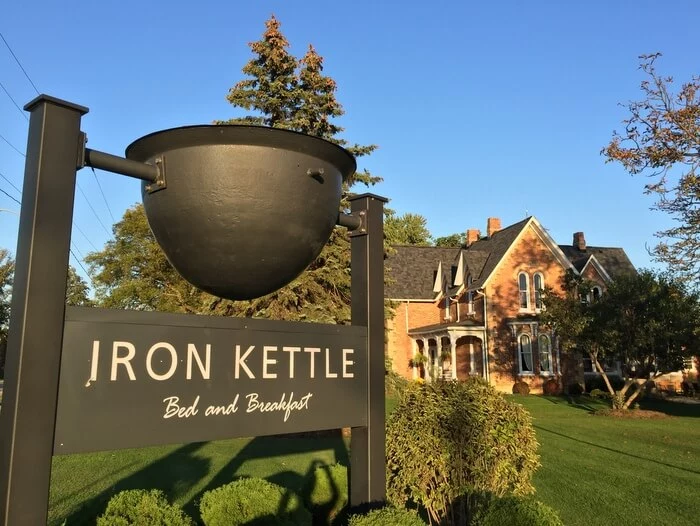 The Iron Kettle Bed and Breakfast is a nice place to stay while visiting Windsor. They serve a fantastic breakfast and assist you in making your bed each morning.
What better way to start your day while on vacation?
The inn, which started as an old farmhouse built in 1876, has only five self-contained guestrooms with private bathrooms.
There is a hot tub and a ground pool in the compound, and the food is delicious thanks to the expertise of numerous experienced chefs who can create creative meals using local products.
A key to the front door will be handed to you, allowing you to enter and exit any time.
Address: 7005 Essex County Rd 46, Comber, ON N0P 1J0, Canada
#17. Ambassador Bridge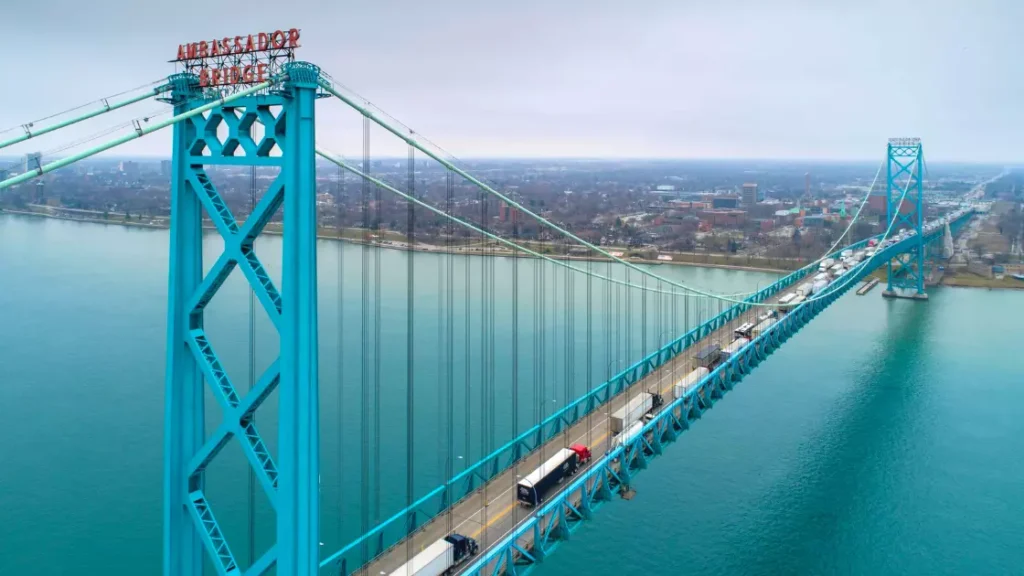 The Ambassador Bridge was completed in 1929 as the ideal crossing point between Michigan, Detroit, and Windsor, Ontario. The bridge spans the Detroit River and serves as an international crossing.
This bridge transports more than 25% of all the products transported between Canada and the US. The Ambassador Bridge currently carries 60 and 70 percent of all commercial traffic in the area because of its advantageous placement.
This 7,500-foot-long work of engineering genius spans the Detroit River. You can rent scooters and pass by Detroit Lake if you and your family want to cross the bridge on them.
The park's distinctive sculptures may be seen at night, along with a spectacular perspective of the city lights of Detroit. The majestic building frequently offers excellent possibilities for beautiful sunset shots.
If you're in Windsor, you should take a stroll along the Riverfront Trail to take in the views and sounds of the city.
Address: Ambassador Bridge, Windsor, ON 48209, Canada
#18. Jackson park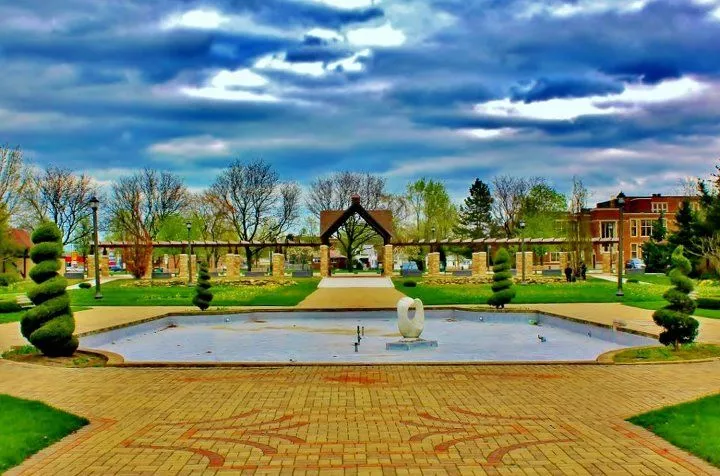 Over 10,000 plants and a perennial flower show may be seen in Jackson Park, which opens in June.
Queen Elizabeth II Sunken Gardens are home to some of southern Ontario's most beautiful flowerbeds. Hundreds of tulips and other springtime blooms are available in May.
This area is highly well-liked by visitors from around Southwestern Ontario because it also includes formal gardens.
In addition to being a premier sports arena in the city, Jackson Park is a great family destination.
The park is home to the Windsor Lawn Bowling Club, some cutting-edge play structures, five ball diamonds, and soccer grounds for children's enjoyment.
Address: 125 Tecumseh Rd E, Windsor, ON N8X 2P7, Canada
#19. Spago Italian Restaurant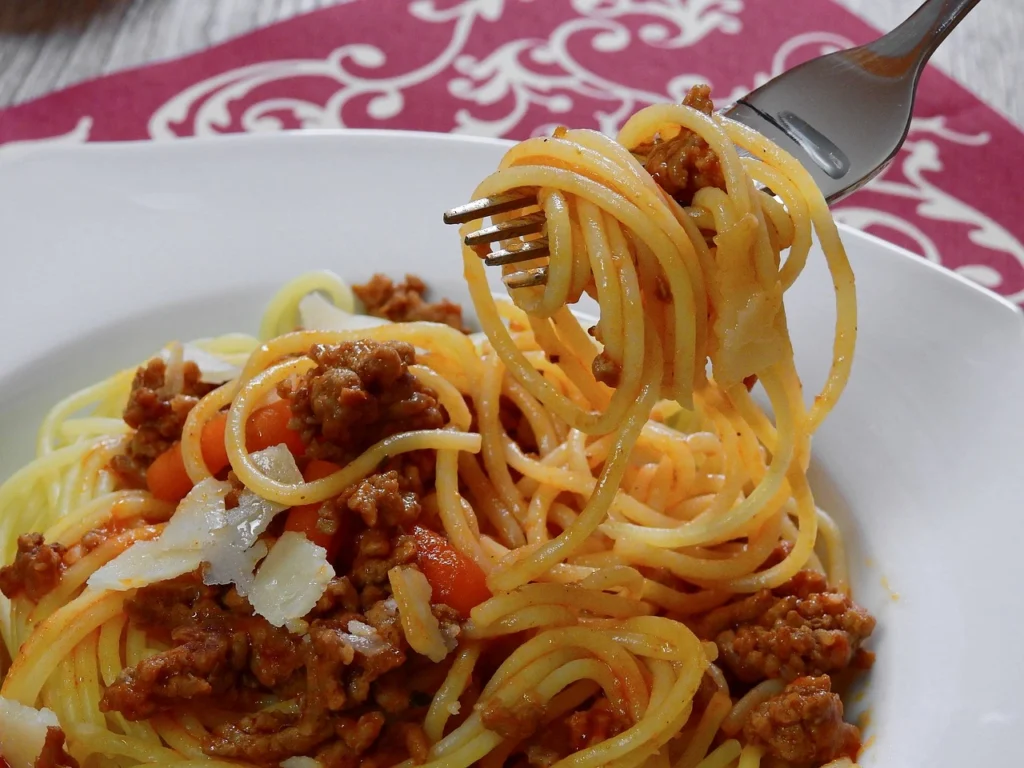 Visit Spago if you're looking for a restaurant in Windsor that serves delicious Italian food.
Spago is an Italian eatery that creates homemade noodles and other classic Italian dishes.
You will adore the atmosphere in the restaurant because it is lively, pleasant, and cheery, just like an Italian family dinner table. It is a lovely experience to eat in Spago.
The menu has wonderful marinated eggplant, bruschetta, and olives as an appetizer, among other Italian meals.
Don't forget to check out the mouthwatering classic wood-fired Italian pizzas at Spago. One of the fun things to do is pay a visit to this cafe, which is a lovely experience.
#20. Chrysler Theatre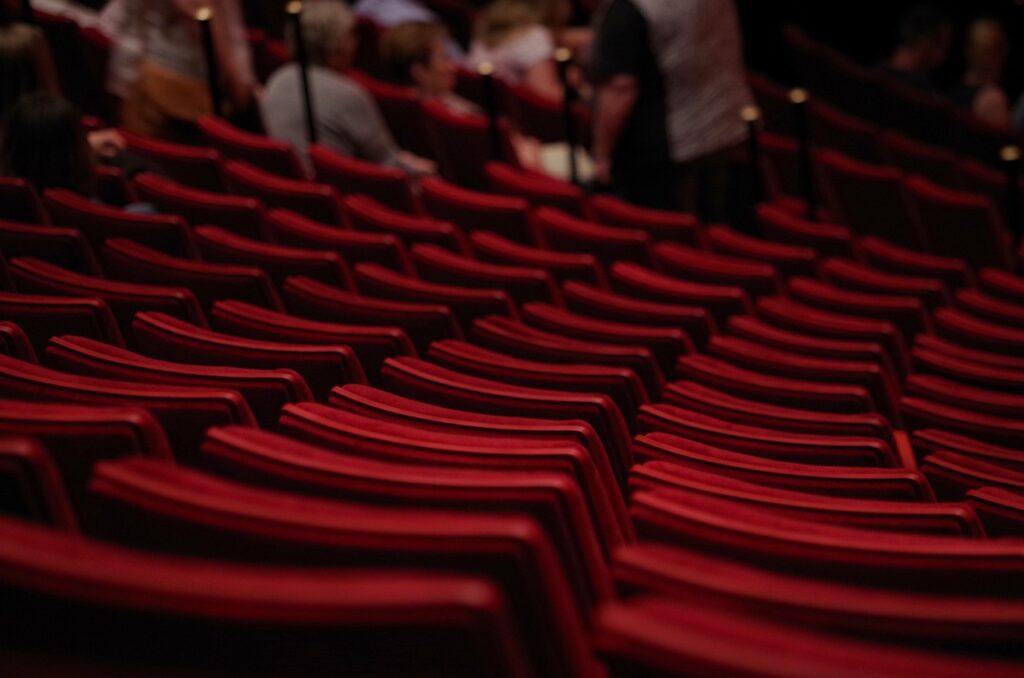 The Chrysler Theatre is also one of the best things to do in Windsor, Ontario, Canada. It is the perfect place for you and your family to go because of its fantastic selection of well-known and up-and-coming performers.
You may enjoy a night of fantastic music, comedy, drama, and family-friendly entertainment at the Chrysler Theatre. The comedic talents of people like Norm Macdonald and Rick Mercer have performed on this stage.
The Wiggles, a well-known children's music group, has also performed at the Chrysler Theatre.
Additionally, this location usually produces well-known children's programs like Bubble Guppies. For many years, the Chrysler Theatre has served as a vital center for regional theater, dance, comedy, and music.
Locals visit this venue to take in the excellent performances, such as those put on by Windsor Light Music Theatre, which creates enjoyable musicals for audiences of all ages.
The best dancers in the world can be seen at GoldHaus Productions, open to dance enthusiasts.
For individuals whose interests are completely different from yours, check out Dance Barre, where you can watch some of Windsor's top dancers meld modern, jazz, and ballet together in inventive ways.
Address: 201 Riverside Dr W, Windsor, ON N9A 5K4, Canada
What to Pack for a Trip to Windsor Ontario, Canada
We advise you to carry the following items with you:
Comfortable Walking Shoes: Make sure to have good walking shoes because you'll be doing a lot of walking throughout the city. I've cherished the Brooks brand shoes I've worn for years. For guys, I've linked them here, and for women, see it here.
Power bank: When exploring, we always have a power bank with us that is completely charged. In this manner, we can plug in our phone and recharge it on the road if the battery is becoming low. For navigation and photography, we rely extensively on our phones. Thus, this device is essential for us.
Bottle water: We prefer to take an insulated, reusable water bottle when exploring.
Travel journal: Making a list of the locations and activities you wish to accomplish while traveling is possible with a travel journal. This saves time and ensures that you make the most of your journey. You might look up interesting and hidden locations to visit!
Backpack: Whether planning a trip to North America or just going on a day hike, backpacks are necessary. Backpacks allow you to carry your items in one easy-to-manage location. They also allow you to keep your valuables close and safe.
Plan your trip to Windsor, Ontario, Canada
If you are searching for fun things to do in Windsor Ontario, Canada, this article has everything you need to know. It's an excellent place for visitors and locals.
You might want to visit numerous places in this metropolis, which is a sight in and of itself.
Both locals and visitors swarm to the city to experience everything it offers, including one of Ontario's best museums, breathtaking nature trails, and a theater that regularly offers the most thrilling live performances.
This Canadian city has a lot to offer and is just waiting to be added to your bucket list of places to visit!
Disclaimer: Vasttourist always strives for content accuracy. Since the time of publishing, travel-related information regarding pricing, schedules, and hours may have changed. Please see individual websites embedded in this post for the most current trip-planning information.

Unless otherwise stated, Vasttourist does not claim ownership of any images used on our blog site. The respectful owners of all visual content have copyright protection. We try to include links to the sources. If any images are your property and you do not want them to appear on our blog, don't hesitate to contact us; we will take them down immediately. We support properly crediting the original writer, artist, or photographer.