28 Best & Fun Things To Do In Redding California
There are many fun things to do in Redding California. Redding, CA, the gateway to Northern California, brings various recreational opportunities for people of all ages and interests.
Redding, California, is an excellent place for family vacations. The city is filled with fun activities and outdoor adventures, but they can be challenging to find.
Do you want to know the best part? We've done the hard work for you by compiling a list of all the best and most exciting things to do in Redding, California, and we think you're going to love it!
This list has everything from ziplining and skiing to golfing and hiking.
With 28 fun things to do in Redding, CA, your family is guaranteed not to be bored this winter!
28 Fun Things To Do In Redding California
#1. Explore Rivercrest Park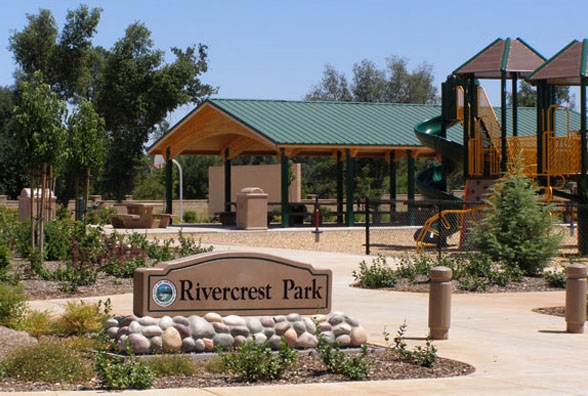 There are so many things to do in Redding, California, and Rivercrest park is the first list.
Rivercrest Park provides a range of recreational opportunities for residents and visitors to enjoy. The park includes many amenities, including:
A two-mile-long paved walkway along the Shasta River with scenic views.

Picnic areas and barbecues

Playground equipment

Children's Discovery Garden with interactive features such as sand play, water play, and even a field trip area

Hiking Trails

Aquatic Center with lifeguards on duty all day.
All these things are just waiting to be enjoyed! If you live or visit Redding, California, head on to Rivercrest Park today!
Address: 800 Woodacre Dr, Redding, CA 96002, United States
#2. Explore Oregon Street Antique Mall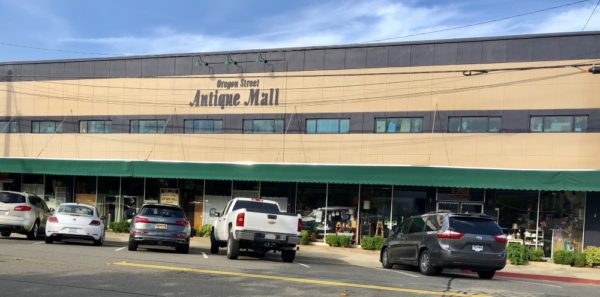 People always love to find that unique item they can't get anywhere else.
Whether you're looking for a unique gift for someone's birthday or antique furniture to decorate your home with, the Oregon Street Antique Mall in Redding, California, has everything you need!
You'll find antiques, collectibles, vintage clothing, and so much more at this shopping destination.
The best part is that there are various price ranges of items available. From high-end antiques and new couture clothing to affordable clothes for the whole family, you're sure to find something you love at this mall.
So what are you waiting for? Explore!
Address: 1261 Oregon St, Redding, CA 96001, United States
#3. Visit the Riverfront Playhouse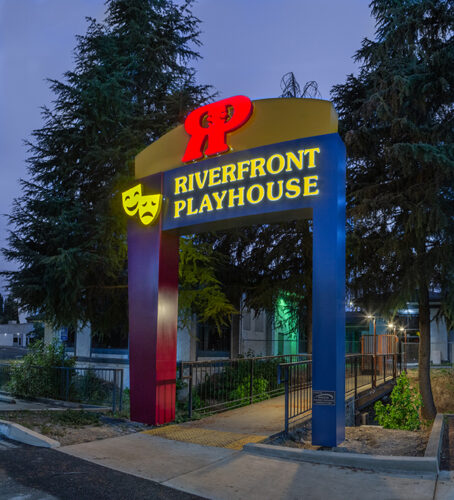 Why is this experience so memorable? Unique to the Redding area, Riverfront Playhouse provides a one-of-a-kind outdoor theatre experience, which includes the production of live theatrical productions in repertory.
There are no bad seats in the theatre, where you can enjoy the show from any point of view. The theatre has a rustic feel with beautiful views of the Shasta River.
It's also possible that you might spot some deer or other wildlife during your visit! It's an incredible way to spend an evening with family and friends, enjoying live entertainment under the stars!
What are you waiting for?
See what everyone is talking about!
Address: 1950 California St, Redding, CA 96001, United States
#4. Explore Shasta County Public Library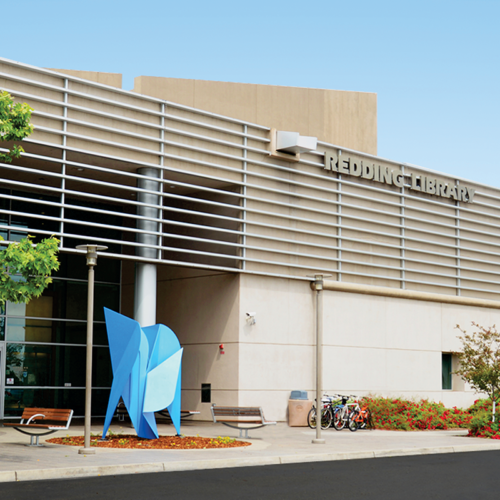 In the heart of Shasta County, California, there is a public library full of history and knowledge. Dedicated to serving, educating, and enriching the community in any way it can, this library has been in business for over 100 years.
The Shasta County Public Library offers many resources to the community. They offer free programs for all ages and abilities and have a vast selection of books and resources. They also offer tutoring services and computer help.
This library is excellent for anyone who needs just a few minutes of peace or quiet time or someone who wants to spend hours reading in the comfort of their favorite armchair with a cup of coffee. As you can see, one will never forget this library!
#5. Book a Lodge at Bridge Bay Lodge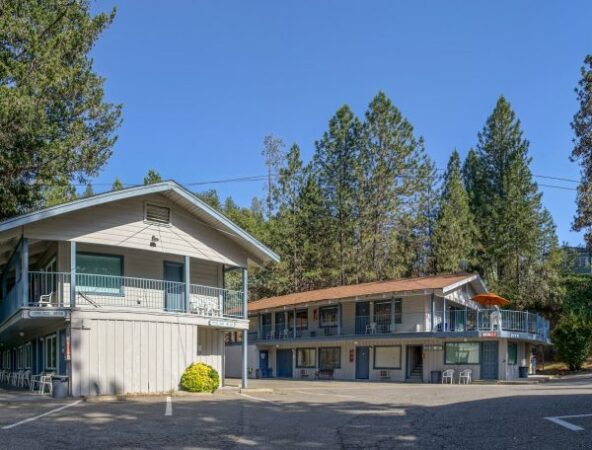 Bridge Bay Lodge is a beautiful resort located in Redding, CA. They have everything you could need for an unforgettable vacation in California.
They have it all, from water sports to breathtaking views of the mountains. And with so many activities to choose from, your only problem is deciding what to do first!
The best part is that Bridge Bay Lodge has something for everyone; even if you don't like heights or enjoy skiing, there are still plenty of things to do at the resort. No matter your interests, Bridge Bay Lodge has something for you!
Address: 10300 Bridge Bay Rd, Redding, CA 96003, United States
You May Also Like: 28 Unique Things To Do In Hickory NC
#6. Spend Some Time at River Front Park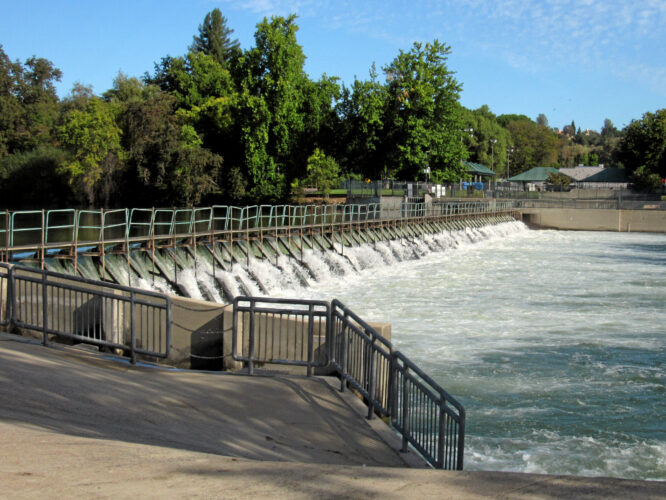 River Front Park is a great place to relax and play. The park stretches for 1 mile along the Sacramento River, with an impressive view of Shasta Dam.
Many different activities are available at the park, including fishing, biking, hiking, and more. You can also enjoy numerous events throughout the year like festivals, holiday celebrations, and more!
River Front Park is a great place to spend some time with your family or friends. Whether you're looking for a peaceful walk or an exciting adventure, this park has something for everyone.
#7. School at Shasta College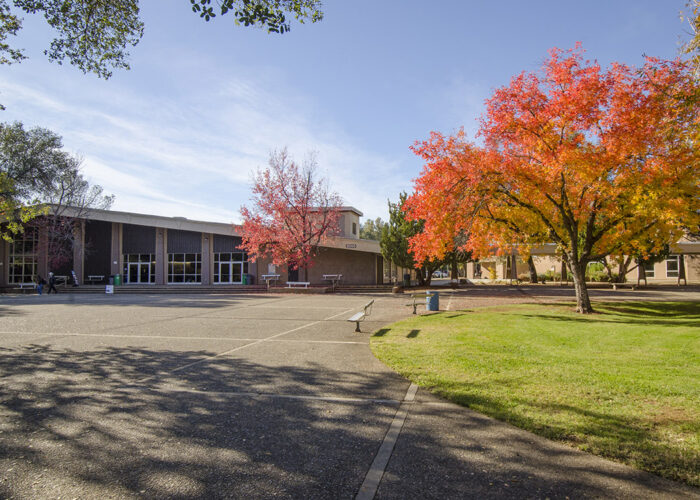 Shasta College is a public school in the Central Valley of California, near Redding.
The school offers associate degrees and certificates in various fields, including business, computer science, criminal justice, health care administration, human services, law enforcement and safety, manufacturing technologies, and more.
Shasta College believes that education is the key that unlocks opportunity for its students. Whether you want to transfer to a four-year institution or get ready for an entry-level career right away, Shasta College can help make your dreams come true.
Address: 11555 Old Oregon Trail, Redding, CA 96003, United States
#8. Grab a Pint at Wildcard Brewing Company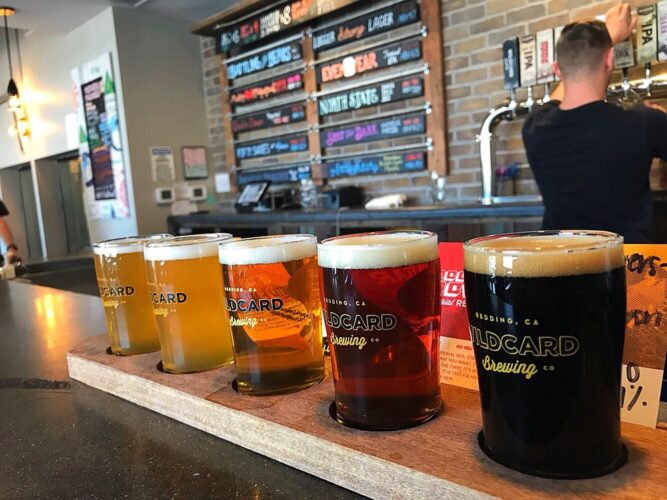 Wildcard Brewing Company is a brewery that specializes in the brewing and distribution of craft beers. Along with their wide variety of beer, they also offer wine and cider. The brewery is located in Redding, California, and was started by two friends: George and Kari Davis.
Six years after opening, they became the first microbrewery in Redding, California. They pride themselves on being pioneers of craft beer and making their beers with care and expertise.
Their commitment to quality craft beer has grown the company where locals gather for good food, good company, and great drinks!
If you are looking for a friendly place to grab a pint after work or want to grab a quick bite before hitting up one of Redding's many lakes, then stop by Wildcard Brewing Company.
They are always happy to meet new people!
Address: 1600 California St, Redding, CA 96001, United States
#9. Tour around Kid's Kingdom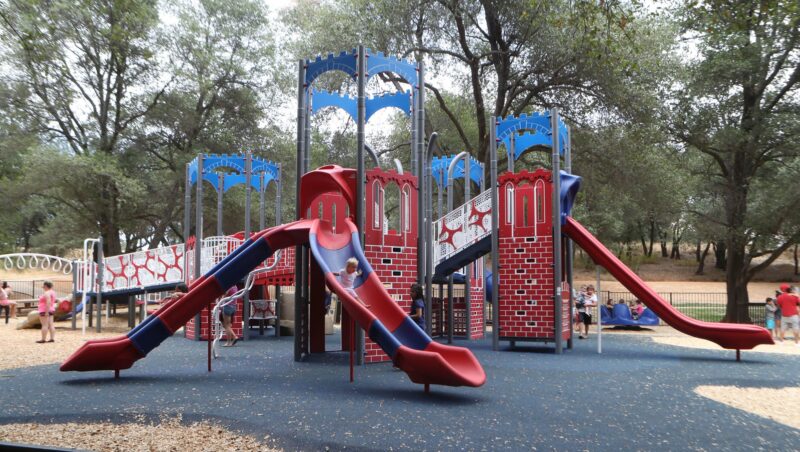 If you're a parent, you know how hard it can be to find a place for kids to go and have fun. Most of the time, their options are limited to parks with swing sets or playgrounds. But not at Kid's Kingdom in Redding!
Kid's Kingdom offers much more than just a typical children's play center. Here, your kids will be able to explore different environments, from an ice palace to an airship.
They'll get the chance to make an underwater adventure through our fish tank or climb up rock walls and learn about rock climbing while having fun. And if they get bored of one environment, they can always move on to another without missing anything important!
There is also plenty of space for moms and dads to sit back and relax while their children explore this fantastic wonderland. Why not add this to your list of things to do in Redding, Califonia, and enjoy all the benefits here.
Address: 4000 Victor Ave, Redding, CA 96002, United States
Read More: 28 Fun Things to do in Spartanburg SC
#10. Explore Caldwell Park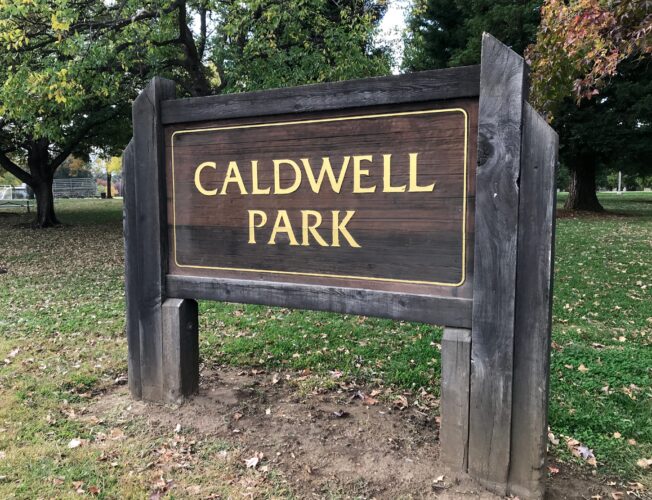 Caldwell Park is a beautiful, historic park in the heart of Redding. This park has something for everyone. With an expansive lawn for picnicking, kids' playgrounds, two ball fields, and tennis courts for recreation or professional play, there is no shortage of ways to spend your day.
There are also event spaces available for rent that are perfect for weddings, parties, meetings, conferences, and more.
The stunning views make this an ideal setting for any event. Caldwell Park is located at Cherry Street and Mill Street in Redding, with plenty of parking available.
Address: 3 Quartz Hill Rd, Redding, CA 96003, United States
#11. Take a Walk at Redding Sculpture Garden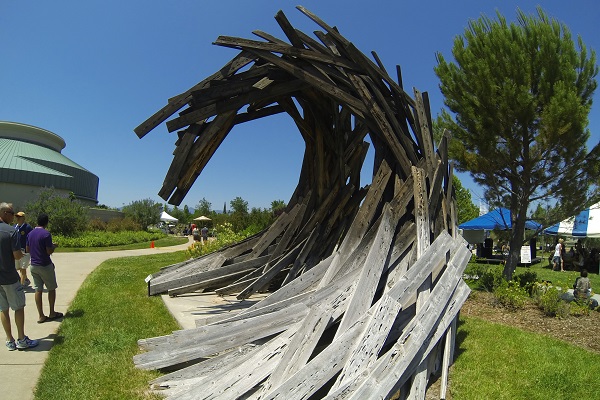 The Redding Sculpture Garden is a beautiful outdoor gallery of bronze and cement sculptures created by local and international artists.
The diverse collection of pieces reflects the importance of art in everyday life. The sculptures are located around a series of natural ponds, which visitors can enjoy as they walk through the garden.
Whether you want to take a stroll or spend some time reading as you admire the artwork, this is a one-of-a-kind experience that everyone should experience at least once in their lifetime.
#12. Tour Benton Dog Park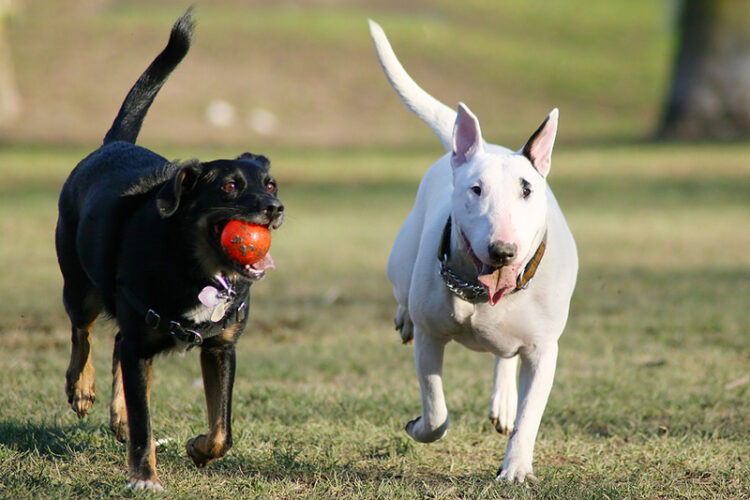 Benton Dog Park is a new dog park in Redding, California. It's become the area's newest hotspot for locals with furry friends.
Benton Dog Park has plenty of space for you and your pup to wander around safely. There are separate park areas for small and large dogs so that everyone can enjoy their time here.
You'll also find free water stations, poop bags, and garbage cans to keep the park clean for all visitors. If you're looking for a dog park in Redding that will make you both happy, Benton Dog Park is where it's at!
#13. Go Swimming at Redding Aquatic Center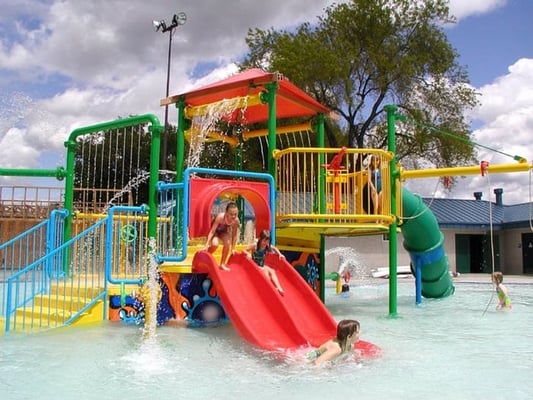 Have you ever heard of the Redding Aquatic Center in Redding, California? It's one of the best places to swim in the entire nation.
The Redding Aquatic Center has a wide variety of programs for all ages, including lessons, water aerobics, open swim time, and family time for all!
They also have a fitness center which is free with an aquatics membership. And they have a whole slew of water activities that are perfect for kids.
With so much to offer, this is sure to be the place you'll want to spend your summer, winter, and autumn.
Address: 44 Quartz Hill Rd, Redding, CA 96003, United States
#14. Explore Win-River Casino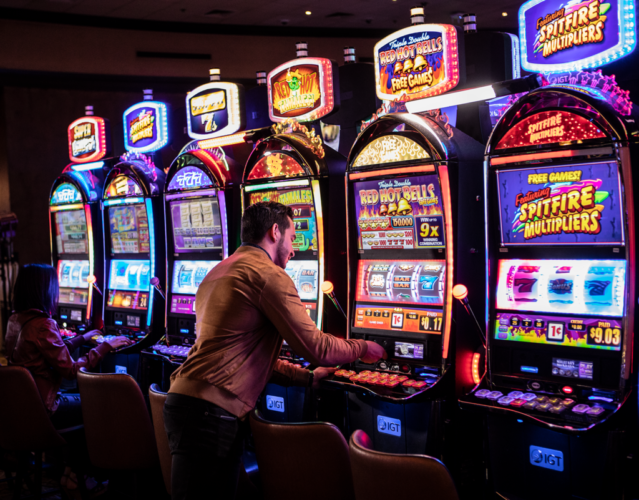 The Win-River Casino is located in Redding, California, and offers over 700 slots and 80 table games, including poker, craps, and roulette.
Win-River Resort and Casino is a beautiful casino with a high-limit room, VIP lounge, and delicious dining options. It boasts two bars, a theatre for live music performances and comedy shows, and a large convention center.
They offer great specials like their "Win with Our Games" promotion that offers up to $5000 cashback on your first deposit at the casino.
The casino also offers live entertainment throughout the week and plenty of tasty food to eat. If you find yourself in the area, make sure you stop by!
Address: 2100 Redding Rancheria Rd, Redding, CA 96001, United States
You May Also Like: 28 Best Things To Do In Greenville NC (North Carolina)
#15. Explore Fantasy Fountain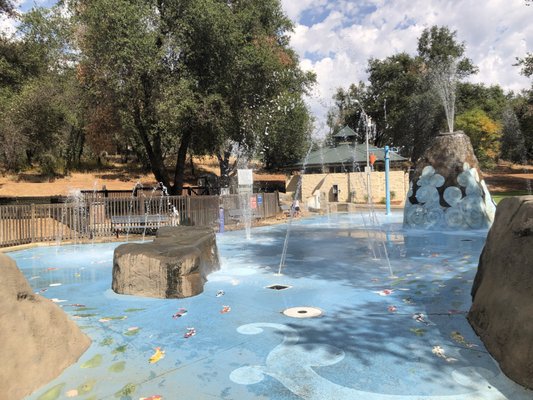 The Fantasy Fountain is a great way to escape the heat. It's open every day of the week and never closes, so you can always find a time to visit it. Plus, it's free!
The Fantasy Fountain is located at the corner of Eureka and Bonanza. It has beautiful views and is stocked with all sorts of water activities.
Around the fountain, some jets send streams of water high into the air. You can also enjoy a nice swim in their freshwater pool or take a ride down one of their two slides: the Torpedo and the Typhoon.
Stop by today for some fun in the sun! Or you can also add this to your list of things to do in Redding California.
Address: 4000 Victor Ave, Redding, CA 96002, United States
#16. Enjoy your time at Swansey Recreation Area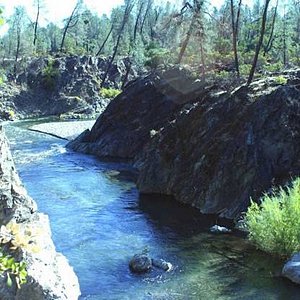 Swansey Recreation Area in Redding, CA, has so much to offer! This recreation area is the perfect place to spend the day with friends and family, from hiking trails to camping spots.
The trails in Swansey Recreation Area are either paved or dirt. If you're in the mood for a more adventurous hike, there are many options for that too!
There are also six different campgrounds in Swansey. This recreation area makes it easy to find your spot with tent sites, RV sites, and cabins available.
Here are some valuable tips about what you should bring to enjoy your time at Swansey Recreation Area:
Bring bug spray

Bring sunscreen (but not needed if you're only visiting during the winter)

Bring your dog (only allowed on leash; dogs must be kept on a leash at all times).
Don't you see that adding this to your list of things to do in Redding, California, will make your vacation memorable!
Address: Redding, CA 96001, United States
#17. Enjoy rides at Lema Ranch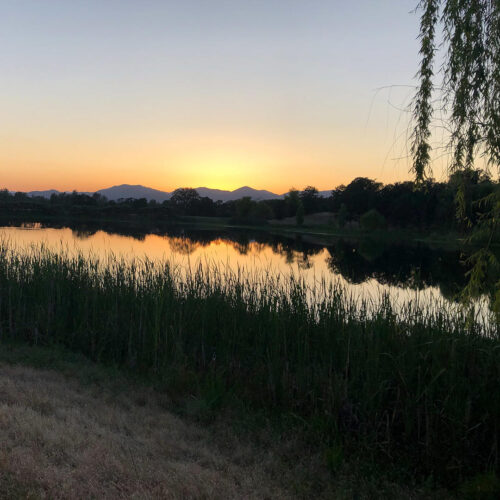 The Lema Ranch in Redding, California, is a beautiful ranch that offers many family activities.
There are two horseback rides available for the children, one of which is a pony ride for kids under 6. They also have guided horseback rides for all ages.
The Lema Ranch has many different hiking trails to explore and many acres of beautiful scenery.
FUN FACT: There is also an educational component to the ranch. They offer school field trips, environmental education programs, and community volunteer opportunities.
They offer both overnight accommodations that are carefully curated with an appreciation for those who want something different from their everyday urban life. 
Address: Redding, CA 96003, USA
#18. Explore Clear Creek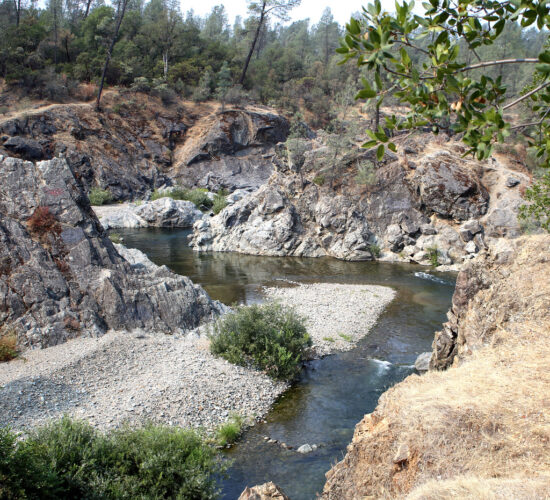 The Clear Creek area is a perfect place for anyone who loves the outdoors. Whether you're looking for a place to hike, camp, swim, or just relax, this area has it all.
The creek cuts through the forest and offers many options for leisure activities. You'll feel like you're on your private retreat when you're out there exploring.
Ready to explore?
Check out these best spots in the Clear Creek Area today!
#19. Tour the Water Works Park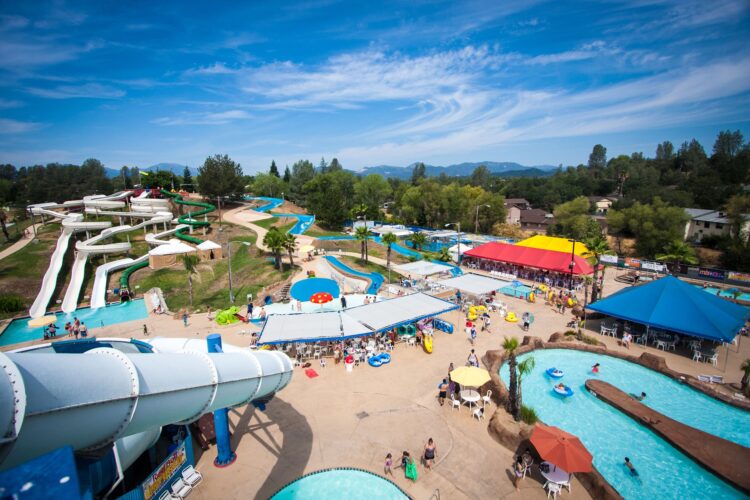 WaterWorks Park in Redding, California, is a waterfront park with many different areas to explore. There's a lot to do here for everyone!
Children and adults alike will enjoy the park's playground, two fishing docks, and a full-service marina with boat rentals.
Families can take a walk through the beautifully maintained gardens or feed the ducks on the water.
Whether you're looking for some outdoor fun or just an escape from urban life, this park has it all. 
Address: 151 N Boulder Dr, Redding, CA 96003, United States
#20. Explore Shasta State Historic Park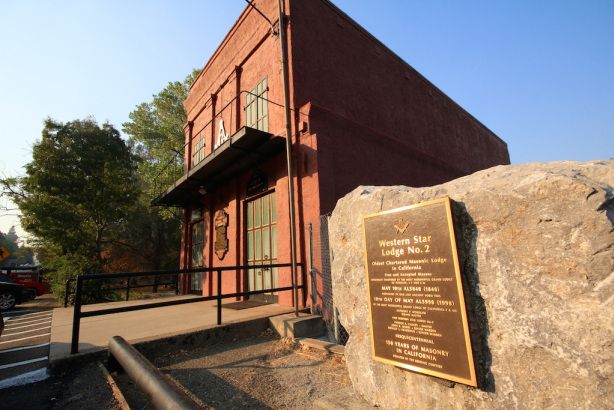 California is a beautiful place with some amazing natural wonders. Home to the tallest trees in the world, it's also considered one of the most diverse areas of natural biodiversity. 
A great way to explore this area is by visiting Shasta State Historical Park in Redding, California.
Shasta State Historic Park is located right on the Sacramento River and is home to an impressive collection of exhibits that tell the story of our state and its people. 
Explore gold mining, logging, and ranching through authentic buildings and interactive exhibits.
Learn about Native Americans who once lived in this area and how we can all help preserve their culture for future generations to come by visiting the Kintpuash Cultural Center.
Address: 15312 CA-299, Redding, CA 96003, United States
#21. Go For Event at Cascade Theatre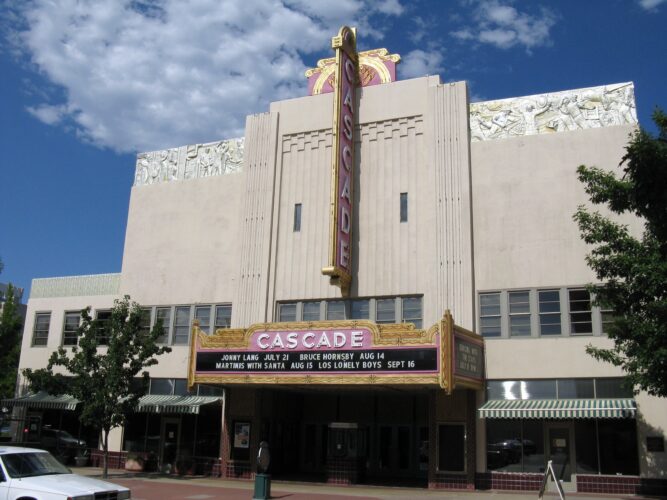 The Cascade Theatre is a beautiful venue for all your event needs. It features 3,000 square feet of beautiful space with a full kitchen, plenty of parking, and friendly staff. Catering is available from our on-site catering company, or you can have your own caterer. 
The Cascade Theatre provides the perfect setting to host a wedding reception, class reunion, birthday party, family gathering, business meeting, or anything else you want to celebrate! 
The theatre has hosted many events over the years, including performances by Michael Jackson, George Clooney, and David Copperfield – just to name a few! 
If you love going to events, you can add the things to do in Redding, California, to your list and ensure to visit the Cascade Theatre!
Address: 1731 Market St, Redding, CA 96001, United States
#22. Tour Sacramento Rail Trail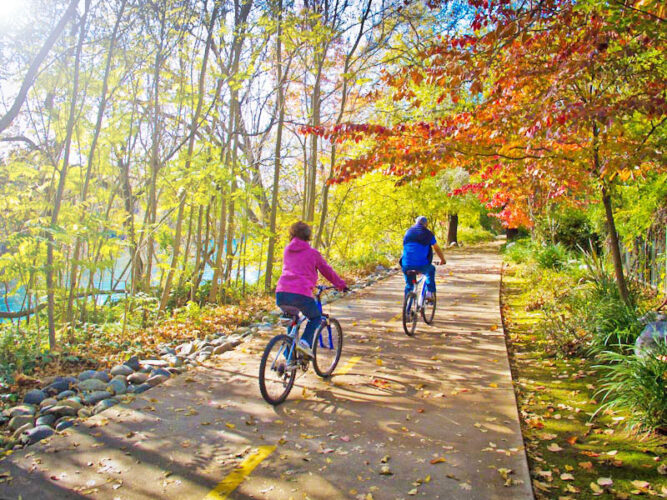 Miles of trails, rivers, parks, and forests await the outdoor enthusiast in Redding. Sacramento Rail Trail is just one of the many natural wonders that awaits you. Consult with your physician before beginning any exercise program.
The Sacramento Rail Trail is an excellent place for hiking or biking, but be mindful that it can get busy on the weekends. The trail offers plenty of opportunities to enjoy nature up close without getting too far away from civilization.
#23. Visit Shasta State Historic Park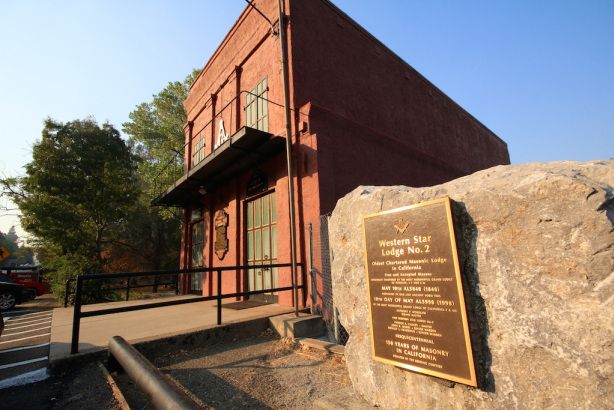 Shasta State Historic Park is popular among visitors looking for outdoor recreation. Visitors can explore the park's beautiful natural scenery, enjoy recreational activities, or simply sit back and take in the scenery.
Shasta State Historic Park features many museums, museums, and historical sites worth exploring.
The park has a diverse range of attractions, including hiking trails, picnic areas, camping areas, golf courses, an archery range, fishing ponds. It also has a museum that displays local fossils and artifacts that have been found in the area.
If you're looking to experience something new this summer while taking in nature at the same time, be sure to plan your visit to Shasta State Historic Park!
#24. Explore Turtle Bay, Exploration Park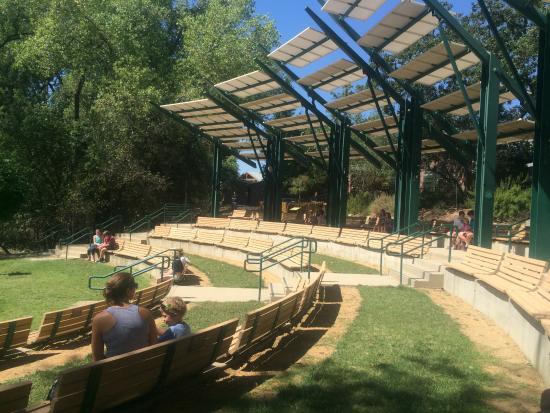 Turtle Bay Exploration Park is a tropical rainforest with brilliant colors, lively music, and some of the most exotic animals on Earth.
Located in Redding, CA (California), Turtle Bay Exploration Park provides you with a top-notch vacation experience for families, school groups, Scouts, and other outdoor enthusiasts.
With over 1.5 million square feet of indoor and outdoor exhibits, more than 40 interactive displays to explore!
Address: 844 Sundial Bridge Drive, Redding, CA 96003, United States
#25. Explore Whiskey Town Lake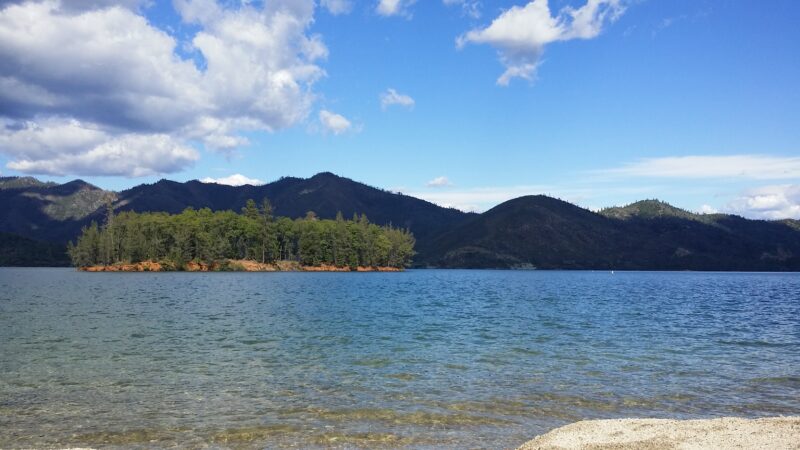 Whiskeytown Lake is a beautiful place in the mountains of Northern California. It's a lot of fun to go and spend time on the boat and enjoy nature. But, there are some things you need to know before you come out here:
Bring plenty of bug spray! The mosquitos will eat you alive.

Keep an eye on your children at all times. It's easy for them to get lost in this forest and not find their way out.

The water is cold most of the year. Make sure you're wearing a thick enough sweater when you jump in!
Don't forget to add this to the list of things to do in In Redding, California, and make sure to have a great time!
#26. Visit the Sundial Bridge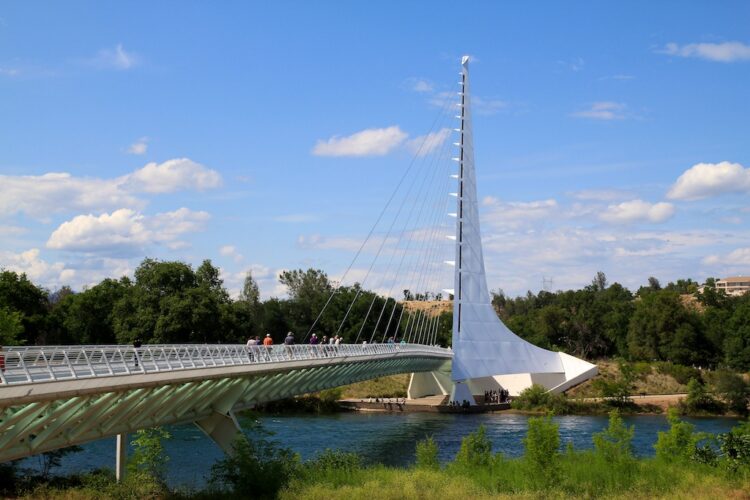 The Sundial Bridge, also known as the Redding Sundial Bridge, is a pedestrian bridge located in Shasta County, California.
Santiago Calatrava initially designed it to be part of a more considerable mixed-use development called Downtown Redding. The bridge stands alone as an architectural landmark with no proper primary use. It is built of steel and concrete and has a distinctive shape that resembles a sundial.
The Sundial Bridge is often cited as one of the most famous landmarks in Redding. The city council will soon vote on whether or not to remove it for safety reasons.
Address: Sacramento River Trail, Redding, CA 96001, United States
#27. Visit Old City Hall Arts Center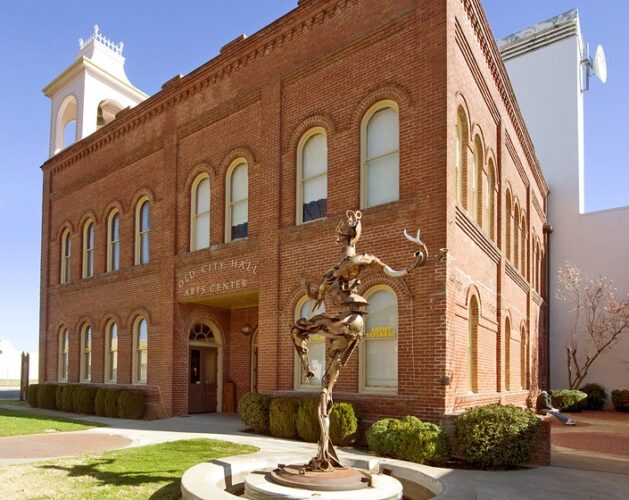 Old City Hall Arts Center was built in Redding, California. It has been a major historical landmark for the city ever since.
The building is a definite architectural marvel with large windows and high ceilings. In the past few decades, the arts center has been an integral part of art life in Redding. It has housed many different art exhibitions, theater performances, and concerts over the years.
One of the most notable events that have taken place at this center would be in 2000 when it hosted a retrospective exhibition on the work of local painter Rose O'Neill.
Since then, the arts center has been recognized as one of the most important hubs for arts culture in all of Northern California.
Address: 1313 Market St, Redding, CA 96001, United States
#28. Get the right bike @ Pedego Electric Bikes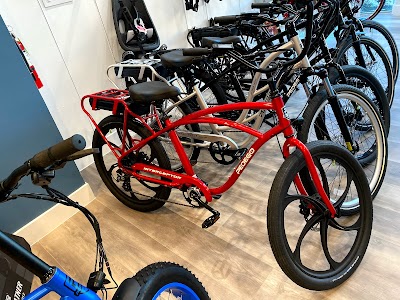 Finding the right bike for you can be a daunting process. If you are looking for an affordable, environmentally-friendly option, electric bikes may be your best bet.
There are many different brands and types of electric bikes out there. Some are more expensive than others, but they all have pros and cons.
Pedego Electric Bikes is a company that sells and services electric bikes. The company's core competencies include designing and manufacturing electric bikes, franchising, and providing service and support for electric bikes.
Pedego Electric Bikes has branches throughout the United States, Canada, and Mexico, including Redding, California.
The company offers different types of electric bikes such as cruisers, mountain bicycles, folding bicycles, beach cruisers, electric cargo bikes, e-cargo bikes for hauling groceries or kids on long commutes, commuter bikes for getting to work on time without sweating on your suit or dress clothes.
Pedego has different electric bicycles to suit your needs, be it for fun or commuting. Pedego Electric Bikes are not only environmentally friendly but also economical to maintain. They are priced competitively, but if you are interested in buying an electric bike, stop by one.
Address: 862 N Market St, Redding, CA 96003, United States
Plan Your Trip To Redding California
If you are searching for things to do in Redding, California, this article has everything you need to know. It's an excellent place for visitors and locals, and the weather is always perfect.
Redding is the perfect destination for people who love adventures. With an array of attractions and activities, it's no wonder that it has become the fastest-growing city in California.
So, start preparing to tour Redding on your next vacation. You'll love it and also enjoy the places to visit in California.
Disclaimer: Vasttourist always strives for content accuracy. Since the time of publishing, travel-related information regarding pricing, schedules, and hours may have changed. Please see individual websites embedded in this post for the most current trip-planning information.

Unless otherwise stated, Vasttourist does not claim ownership of any images used on our blog site. The respectful owners of all visual content have copyright protection. We try to include links to the sources. If any images are your property and you do not want them to appear on our blog, don't hesitate to contact us; we will take them down immediately. We support properly crediting the original writer, artist, or photographer.