22 Best & Fun Things to Do in Dothan Alabama
Are you searching for the best and most fun things to do in Dothan Alabama? Then you are on the right page. Dothan has something to offer everyone, whether you love history or the outdoors. But first, let's pinpoint your concerns and preferences before moving on to the must-see sights.
Dothan is an excellent place to stop when visiting Southern Alabama. This adorable small city in Alabama is lovingly called the Peanut Capital of the World. Dothan celebrates the simple peanut in every way it can because the peanut plantations in the surrounding areas produce practically all of the country's peanuts.
Many fun things to do in the city will entertain the whole family and persuade you to stay longer than planned. Visit some of the parks that showcase the local natural beauty, a history-rich museum that preserves the city's rich legacy, or a theme park that will entertain the whole family.
The biggest peanut festival in the nation is held annually in the city. You may still check out these amazing things in Dothan, Alabama, if you can't.
If you're unsure where to begin, we've compiled a list of the top things to do in Dothan, Alabama, to help you plan your next trip. It's time to get out there and start ticking all these amazing places to visit in Dothan, Alabama.
What are the Best Things to Do in Dothan Alabama
#1. Explore the Adventureland Theme Park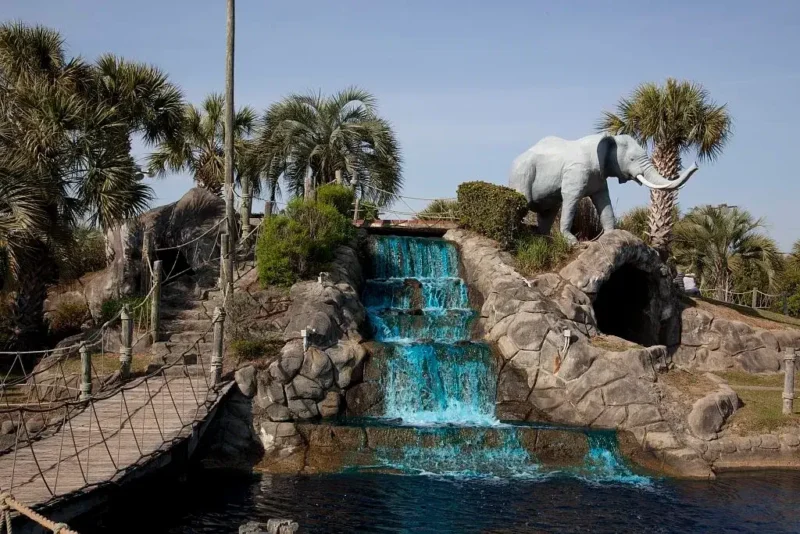 Who doesn't enjoy visiting theme parks? Adventureland Theme Park is one of the best places to visit in Dothan on West Main Street and has been open for about 20 years.
It's a popular destination for friends' and families' vacations, having several amazing facilities to keep you entertained, such as Golf courses, bumper cars, and other thrilling sports.
You can play skee ball or go karting with your friends and family. A NASCAR race and a few batting cages are also present.
The golf course is the main draw of Adventureland Theme Park. Two 18-hole miniature golf courses are available to play with your family, especially if you have young children. This park also has a well-known snack bar, so you can grab some pizza, Dippin' Dots, or a hotdog whenever you get hungry.
Address: 3738 W Main St, Dothan, AL 36305, United States
#2. Have a Good Time at the Continental drive-in theater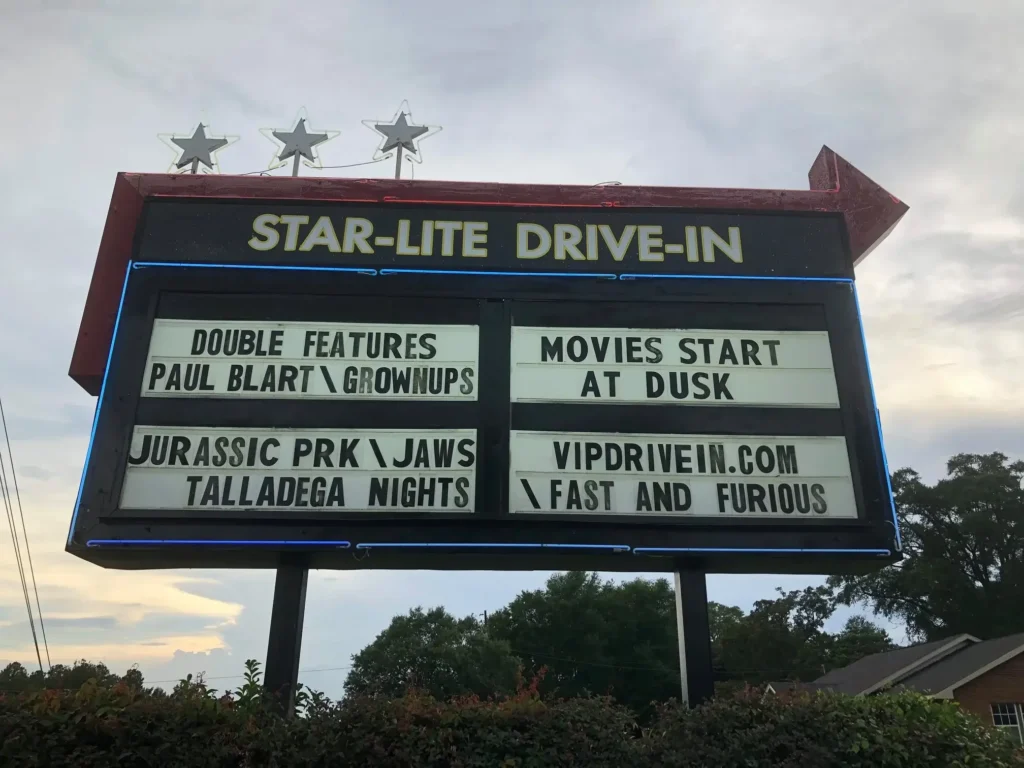 The Continental drive-in theater in Dothan is excellent and should be on your list of things to do in Dothan if you have never been there.
The theater, which Jeff and Chase Taylor run, features four separate screens and is THX certified. Set your radio to the selected screen, relax, and pay for the screen when you get to the theater. The screen includes two movies with a ten-minute break in between each one.
Ensure you visit the Continental drive-in theater for an entertaining time on your trip to Dothan, Al.
#3. Visit the Dothan Area Botanical Gardens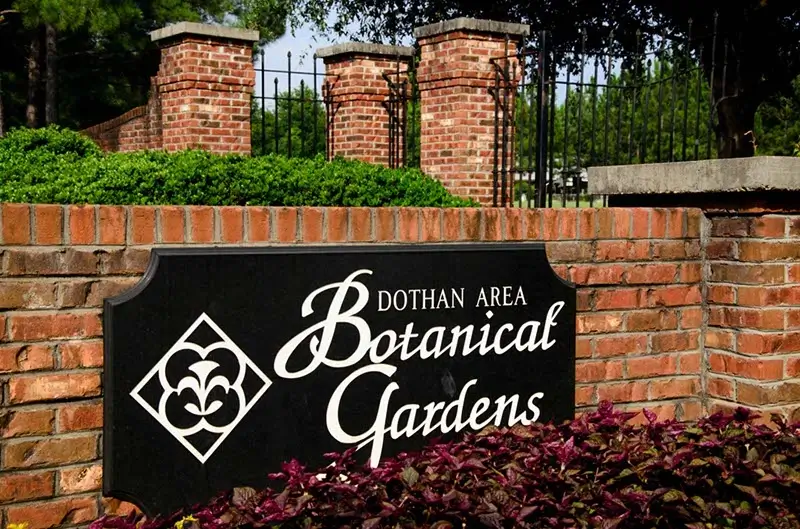 Dothan Area Botanical Gardens is one of the best places to visit in Dothan. This 50-acre is located on Headland Avenue.
Dothan Area Botanical Gardens is a great choice for a simple excursion because of its inexpensive entrance fee and designated pipicnicrea. It features cultivated flower gardens, tropical greenhouses, a platform for viewing marshlands, and unpaved roads.
The growing of roses began in the lovely botanical gardens in 1997. There are fifteen specialty gardens with azaleas, roses, and other plants.
You can stroll along the designated bird-watching trails to spot some local songbird residents. Check out various species that frequent gardens, such as the eastern screech owl, Carolina chickadee, and ruby-throated hummingbird, among many others.
Visitors interested in Southern history and cucustomsill be delighted by the Southern Heirloom Garden, home to plants including larkspur and confederate jasmine.
Address: 5130 Headland Ave, Dothan, AL 36303, United States
#4. Wiregrass Museum of Art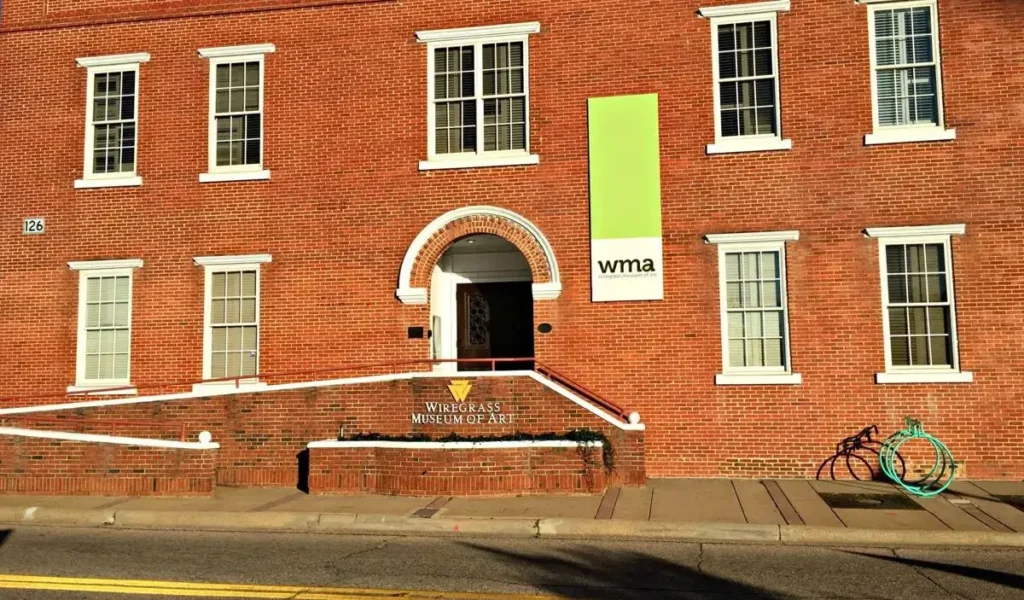 The Wiregrass Museum of Art, which is on Museum Avenue, is a welcoming and useful place to learn about the history and culture of the area. It is a must-see for those who appreciate the visual arts.
The museum's extensive displays, ongoing installations, and educational programs captivate visitors and preserve the arts.
The Wiregrass Museum of Art is located in the historic Water and Electric building and specializes in works on paper. The museum also houses the state's biggest collection of Frank Stella artwork.
Many native Alabaman artists, such as Beverly Erdreich and Dale Kennington, have pieces on show in the gallery. ArArtworksf, some skilled artists in Dothan, are also the Wiregrass Museum of Art. The exhibits occasionally change with the best and most recent historical and cultural artifacts.
You really shouldn't miss out on this place on your visit. So when you are asked what to do in Dothan, Alabama, you can explore the wiregrass museum of art.
Address: 126 Museum Ave, Dothan, AL 36303, United States
#5. Peanut Gallery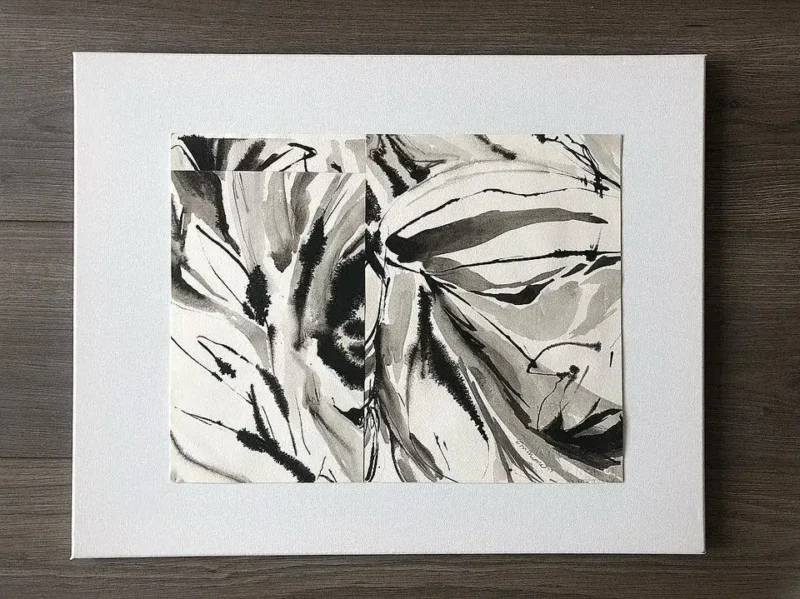 Dothan is known as the Peanut Capital of the World for how passionately it values its peanuts. The city has a thriving peanut industry, and the unassuming appearance of peanuts has inspired various works of art there.
As one of the best things to do in Dothan, Alabama, several are to be discovered, ranging from ones that pay tribute to Dothan's well-known peanut vendor to those that resemble Elvis Presley.
Make it a contest to see how many you can locate and capture on camera. You'll encounter many entertaining and engaging people along the way.
Address: 102 S Cherokee Ave, Dothan, AL 36301, United States
Planning a road trip around Alabama? We have got you covered! Here are some of the best things to do in Fairhope (Alabama), and Fort Payne (Alabama).
#6. Dothan Civic Center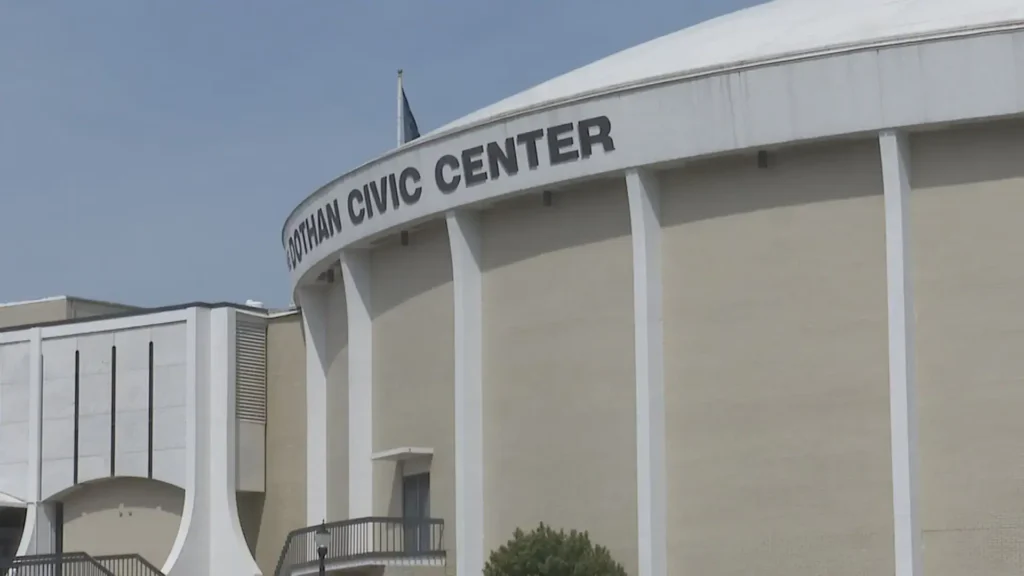 Dothan Civic Center is one of the hidden gem attractions you should check out on your visit to Dothan. This landmark has been an important part of Dothan's history and a hub for local trade, culture, and entertainment since 1975.
Various events are held in the 3,100-seat arena every month of the year. You could attend various events, such as sporting competitions, musical performances, and business displays, depending on your schedule.
The facility has hosted several community events and played a significant part in Dothan's history. Any formal or social event where guests can have a good time should be held in the Dothan Civic Center.
Being on North St. Andrews Street makes it an ideal location in the city for holding any event. You should also know that this is also one of the free things for couples to do in Dothan, AL.
Address: 126 N St Andrews St #214, Dothan, AL 36303, United States
#7. Landmark Park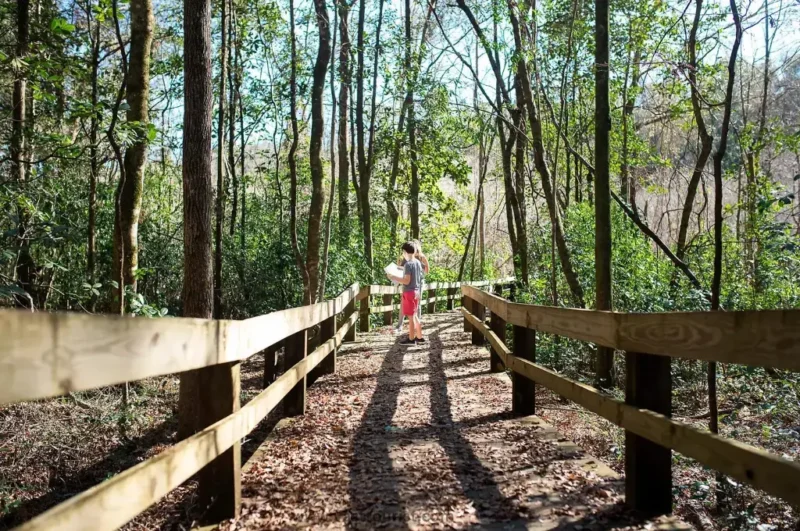 If you don't visit Landmark Park to have fun and feel good with your friends and family, your trip to Dothan won't be complete. The 135-acre Landmark Park is devoted to preserving the social and natural history of the Wiregrass Region of Alabama.
It has a schoolhouse, a planetarium, a pharmacy, and a farm run by a historical society from the nineteenth century. It acts as the official agriculture museum of this city.
Both locals and tourists enjoy the park's exhibits and activities, such as its 1890s living history farm. The farm includes:
A historic farmhouse.
A smokehouse.
A cane mill.
A syrup shed.
Numerous domestic dairy cattle and swine.
The Digitarium Planetarium is a terrific place to discover and learn about the night sky, thanks to its remarkable 360-degree dome and real-time sky displays. Visit the facility's wildlife exhibits or stroll along the park's many nature walks for a wonderful way to cap off your journey.
Address: 430 Landmark Dr, Dothan, AL 36302, USA
#8. Dothan Lanes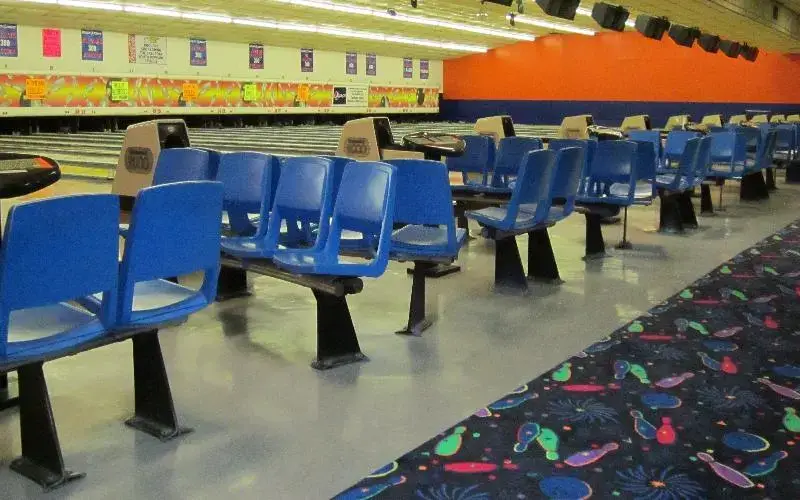 Dothan Lanes are one of Dothan's most well-liked bowling alleys, which is situated on Montgomery Highway. It offers recreational and competitive bowling tournaments and has 24 lanes with automatic scorekeeping.
Dothan Lanes is a great place to get a few drinks and hang out with friends while bowling. The location offers a pool and arcade games as well as other activities!
There are usually plenty of fun activities to choose from daily, so keep looking for their weekly specials. The best times to take the whole family are often on the weekends when there are discounts for up to six people. Add this to your list of fun, cheap things to do in Dothan, AL, this weekend!
Address: 5727 Montgomery Hwy, Dothan, AL 36303, USA
#9. Folklore Brewing & Meadery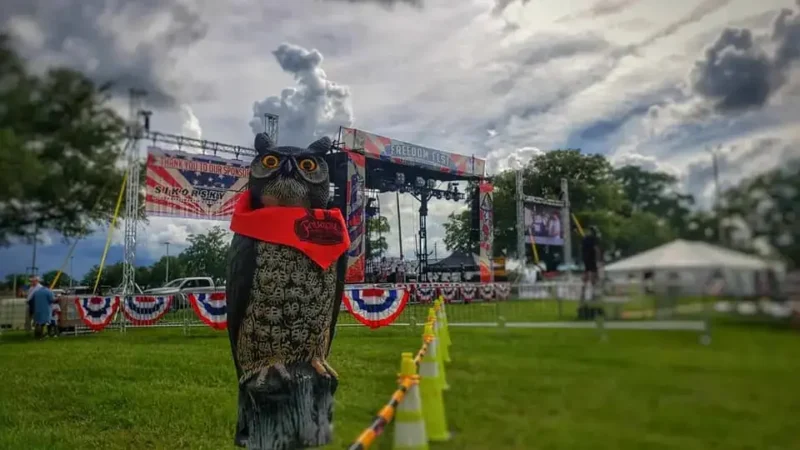 Folklore Brewing & Meadery provides a taste of the local brewing scene in Dothan. The brewery is located on a historic farm on Mary Lou Lane. Its design is oriented toward the outdoors, giving you the impression of enjoying a beer in a friend's garden.
This establishment hosts vocal jazz performances and outdoor events in the summer. In the winter, they build fires outside to keep visitors warm while they sip beers and meads outside in the chilly weather.
Take some of the beers or one of the eight meads available on tap and enjoy it on your lawn at home. Beers like wheat, porter, IPA, pale ale, and red rattlesnake are available at Folklore Brewing & Meadery. It also has a gift shop where you can get a variety such as of items t-shirts, caps, pint glasses, and others.
Address: 153 Mary Lou Ln, Dothan, AL 36301, USA
Travelling around California? Take a look at some of the best places to visit in Riverside (California), Bakersfield (California), Fresno (California), and Fullerton (California).
#10. Fun Zone Skate Center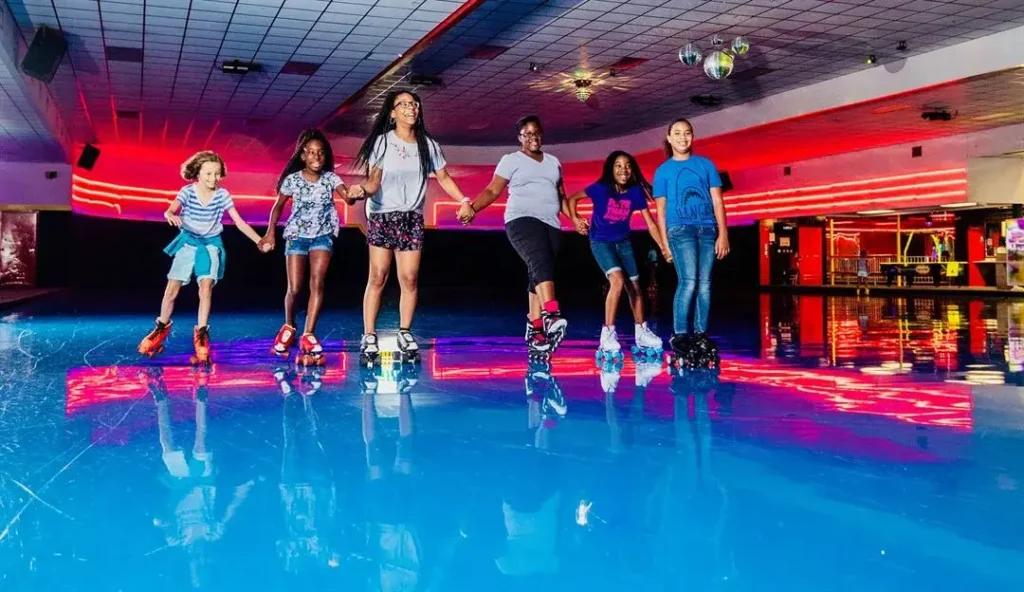 Fun Zone Skate Center is another hidden gem in Dothan. The Fun Zone Skate Center offers a variety of entertaining activities for visitors of all ages in addition to its skate rink. These comprise laser tag, a rock wall, bumper cars, and other ticket-based activities.
This well-known entertainment complex offers 20,000 square feet of entertainment space in total. The center's main draw is its skating rink. There are frequently family-friendly roller discos with in-house music.
The Fun Zone Skate Center is situated on Westgate Parkway. So don't forget to add this to your list of things to do!
Address: 153 Mary Lou Ln, Dothan, AL 36301, USA
#11. George Washington Carver Interpretive Museum
George Washington Carver Interpretive Museum is a popular tourist destination in this city's heart. It is housed in the former Greyhound bus station and focuses on an onsite display of African-American history and its enormous contributions to American culture.
A visit to this museum is like traveling through time; following their Social Progress Heroes Timeline, you can discover more about Dr. George Washington Carver's life and accomplishments and marvel at breathtaking visual and photographic exhibits that change periodically throughout the year.
Many outstanding exhibits highlight African-American achievements and their commitment to enhancing society.
Two of the permanent displays at the George Washington Carver Interpretive Museum highlight the contributions of black scientists, innovators, explorers, and artists.
Address: 305 N Foster St, Dothan, AL 36303, USA
#12. United States Army Aviation Museum
If you're looking for things to do in the Dothan area, the United States Army Aviation Museum is a fantastic destination. The United States Army Aircraft Museum in Fort Rucker, which is 30 minutes from Dothan, has the most comprehensive exhibits on the history of combat aviation.
In addition to the 50 planes that are on display, the museum has 3,000 items that show the history of military aviation.
The collections include over 160 planes, helicopters, and other aircraft types. Its museum is home to the largest collection of helicopters in the entire world.
Over 3,000 historical relics are housed in the museum, along with about 160 aircraft. A replica of the Model B airplane built by the Wright Brothers and an AH-64 Apache from Operation Desert Storm are exhibited.
Address: 6000 Novosel St, Fort Rucker, AL 36362, USA
#13. Roundabout Plantation Golf Course
The Roundabout Plantation Golf Course is a terrific place to play a midday round of golf in this city. The course is a championship one and has beautiful tiff eagle greens.
The entire course is covered in beautiful flora and vegetation, and there are five lovely lakes to admire as you wait for your turn.
The golf course comprises 18 holes and is 6769 yards long. Inquiring about any special offers with the course in advance is advised. The Roundabout Drive runs alongside the Roundabout Plantation Golf Course.
Address: 321 Roundabout Dr, Cowarts, AL 36321, USA
#14. Escape Dothan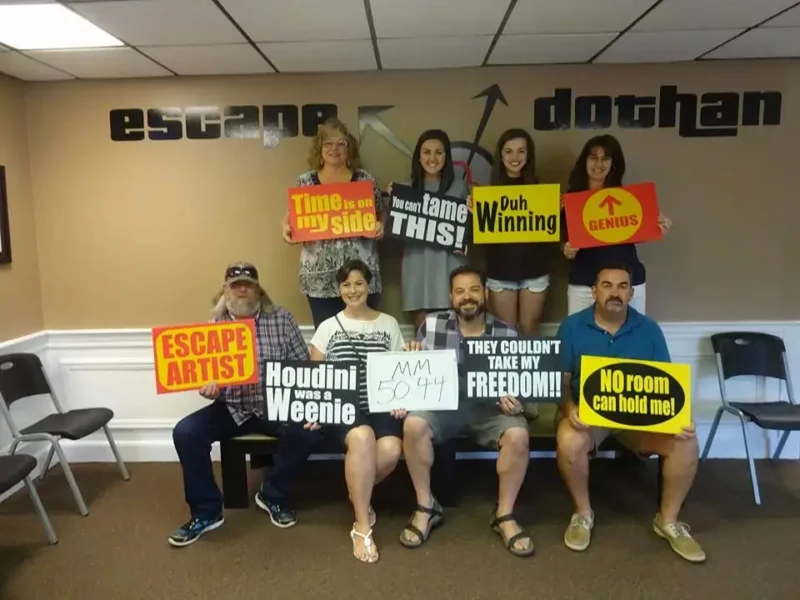 If you're looking for a thrilling, exciting activity for you and your friends to do while in Dothan, go to Escape Dothan.
Escape Dothan comprises four escape rooms. You have less than an hour to figure out a series of puzzles to exit a specific room.
Escape Dothan is a great game for team-building exercises to improve how well teams collaborate to solve challenges. Escape Dothan requires teamwork, logical thinking, planning, and time-constrained execution to unlock the escape rooms. The escape room is comparable to a real-time video game.
Murder at the Mansion, Time Warp, the 13th Floor, and Bazaar Battle, in which you have to determine who murdered a wealthy businessman, how they did it, and why they are among the top escape room games you can play.
Address: 3759 Ross Clark Cir, Dothan, AL 36303, USA
#15. Axtion Air Jump & Sports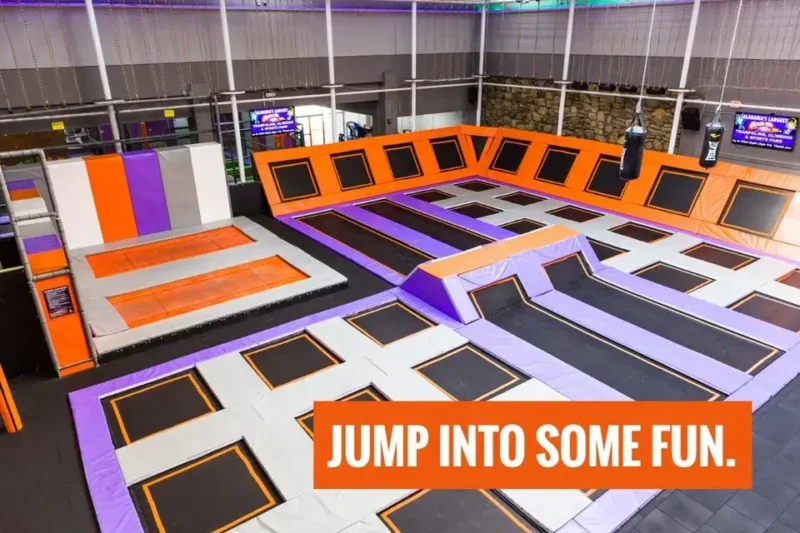 Axtion Air Jump & Sports is one of the finest locations to bring your kids in Dothan, in Ross Clark Circle.
You can enjoy yourself at Alabama's largest trampoline and extreme sports park, which covers over 50,000 square feet of fun activity space.
For children and adults, a fun and active environment is provided with trampolines, foam pits, slam dunk jump shots, climbing walls, an obstacle-filled rope course, a ninja course, dodgeball, and batting cages.
It would help if you tried ax-throwing with the responsive throwables and game selection from Axtion Air Jump & Sports.
They prioritize the safety of youngsters and have designated a separate area for those under six. So be sure to visit with your family!
Address: 3525 Ross Clark Cir Ste 315, Dothan, AL 36303, USA
#16. Museum Avenue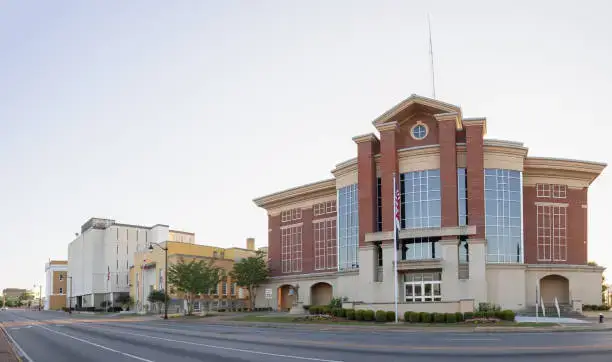 Driving or strolling about the city is worth seeing the murals throughout historic downtown Dothan.
The ideal location to start is Museum Avenue, and from there, you can follow a map of nearby streets that will highlight the artwork.
The murals show historical places and things that happened in the city, like the Fort Rucker Army Base and some of the city's first businesses. You can learn much about the city's history through leisurely tours of these locations.
Address: Dothan, AL, USA
Looking for more thrills around New Mexico? You may want to check out the best things to do in Clovis (New Mexico), and Artesia (New Mexico). You may also like to check out the Salem (Oregon).
#17. Water World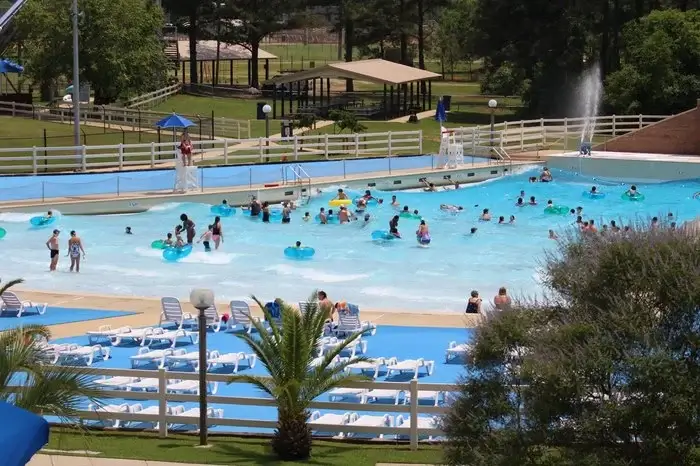 Dothan in the summer is hot! Fortunately, the city boasts the ideal vacation for individuals seeking to unwind and have fun. The thrills and excitement of Water World are just what you would expect from an aquatic entertainment park.
They have a 450,000-gallon rip tide pool, which is great for cooling on a hot summer afternoon and has surges that may reach over three feet high.
Relax and get a tan at the nearby "beach," which offers couches you may relax on while sipping a cool drink. Among the other attractions are The Great White (a four-story-high waterslide), the 400-foot-long Bonsai Pipeline with three different slides, and the Tadpole Hole with a wading pool and slides specifically designed for children.
Address: 401 Recreation Rd, Dothan, AL 36303, USA
#18. Dothan Opera House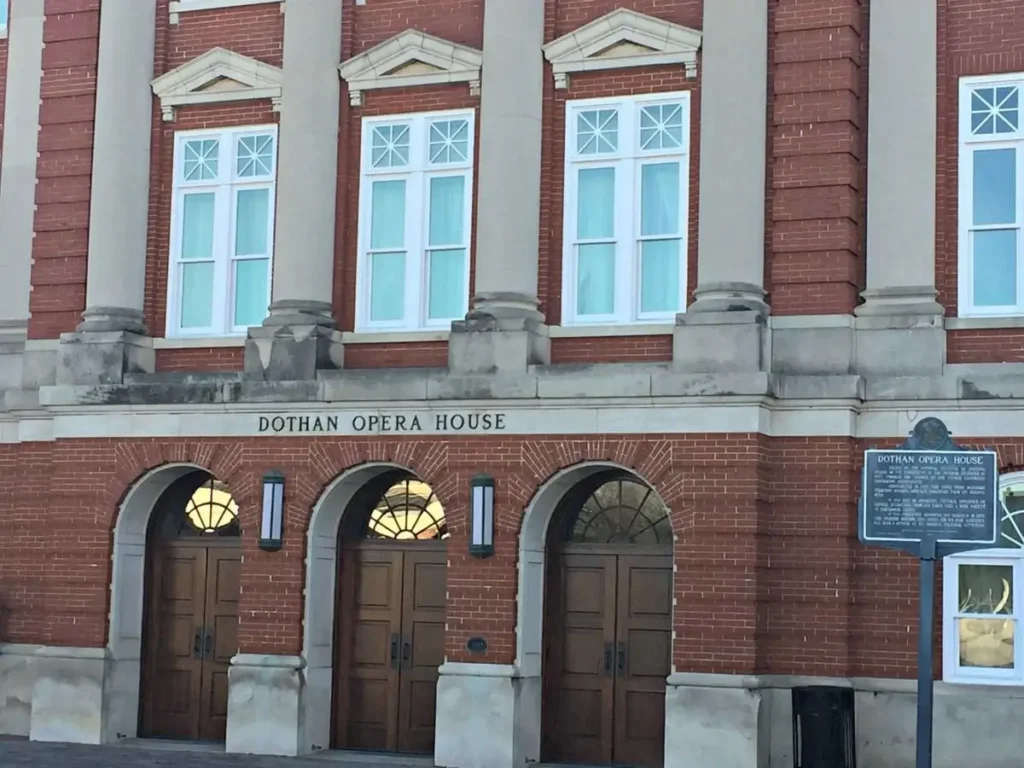 The Dothan Opera House has entertained millions of people through its numerous theatrical shows and performances. The Dothan Opera House is located on North St. Andrews Street.
It is a little theater with a 590-seat capacity that offers opera, theater, and even beauty pageants. It features wonderful decor and furniture in the Victorian style.
There is so much to learn about this place that visiting is necessary. There are delicious dining alternatives for any diet at the many nearby restaurants.
Address: 115 N St Andrews St, Dothan, AL 36303, USA
#19. Adela Haunted Tours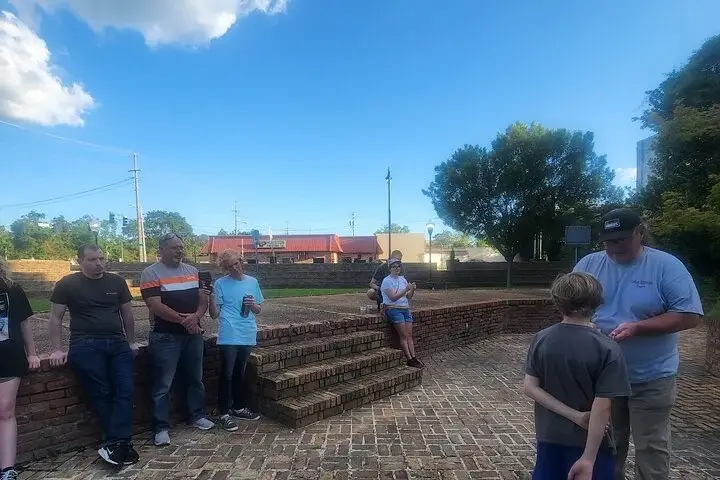 If you love hearing about the history and lore of a place, then you should spend some time with Adela Haunted Tours.
Your guide will tell anecdotes, facts, and perhaps ghost stories as you stroll downtown Dothan. The city has a rich history.
You will better understand the elements that contributed to Dothan's growth and gave the city its character after taking the walking tour with Adela Haunted Tours.
Beyond the fascinating antebellum history and the anecdotes of the region's early settlers, there is a darker and more eerie aspect of the city's past. If visitors bring paranormal investigation equipment, they can explore a haunted location and discover the city's dark side.
Address: 271 E Main St, Dothan, AL 36301
#20. Smallest City Block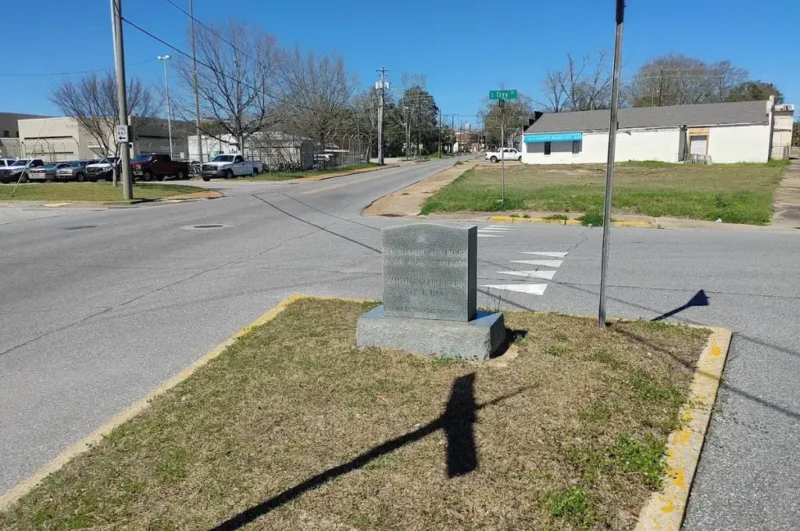 According to the Guinness Book of World Records, Dothan is home to the World's Smallest City Block. This tiny plot of land, which is only 10 feet by 30 feet in size, is in the city's heart.
Despite being small, the block has a rich past and has housed several establishments, including a hotel, over the years. Today, it functions as a quirky tourist destination, reminding us of Dothan's colorful past and distinctive personality.
It is a tiny gravel triangle crammed with stop signs, street signs, yield signs, and a monument claiming it to be the tiniest city block in the world.
It used to be much bigger, with a single two-story building and even a snack shop, in the small triangle of lawn created by the intersection of three streets.
You don't want to miss the World's Smallest City Block when visiting Dothan.
Address: 201-209 N College St, Dothan, AL 36303, USA
#21. MH Yoga Health Studio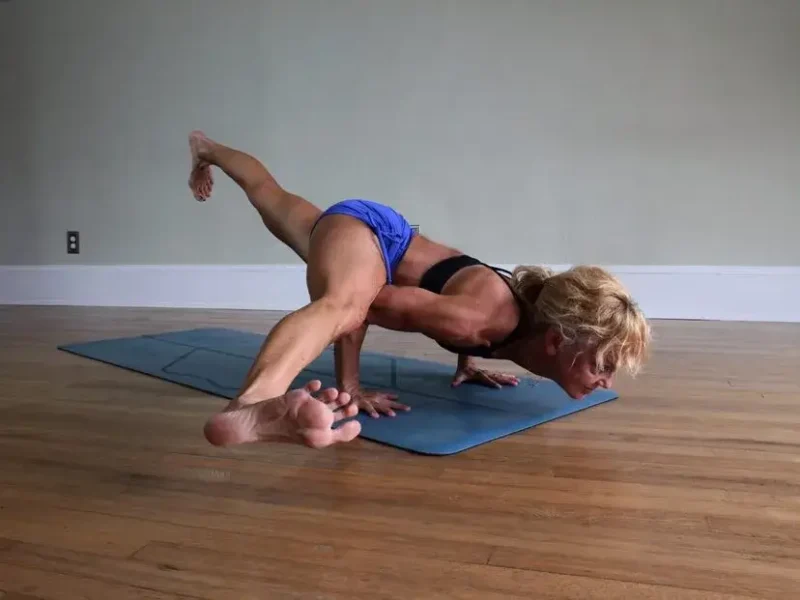 To improve physical and emotional well-being, one must go to MH Yoga Health Studio in Dothan, Alabama. The studio provides a variety of yoga classes led by experienced instructors, including hatha, vinyasa, and yin yoga.
In addition to yoga, the school also provides nutrition advice and massage therapy to assist clients in achieving holistic health.
MH Yoga Health Studio is a fantastic place to relax, recharge, and enhance your general health and well-being because of its tranquil and welcoming environment. This studio has something to give everyone, whether you're an experienced yogi or a beginner.
Address: 2312 W Main St, Dothan, AL 36301, USA
#22. Spa Therapy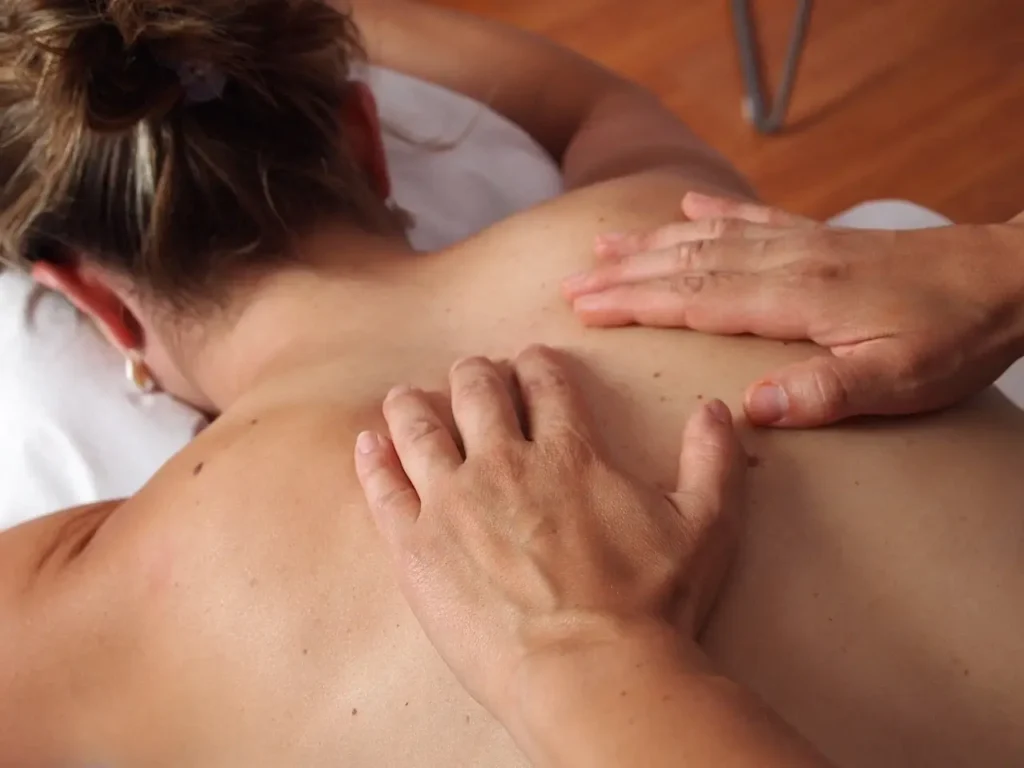 Spa Therapy in Dothan, Alabama, is ideal for anyone looking for a day of rest and renewal. The spa provides a range of services like massages, facials, body treatments, and waxing, and all intended to relieve tension and make clients feel their best.
The skilled therapists at the spa offer individualized treatments catered to the requirements of each customer using top-notch supplies and methods.
Spa Therapy is the ideal location to escape the stresses of everyday life and indulge in some much-needed self-care because of its serene and calming ambiance. Spend a day at Spa Therapy being pampered, and you'll feel renewed and rejuvenated.
Address: 3236 W Main St suite 3, Dothan, AL 36305, United States
What is Dothan AL known for?
Dothan, Alabama, is known for its fascinating culture and extensive past. Due to its significant peanut production and the annual National Peanut Festival, which attracts thousands of visitors yearly, the city is frequently called the "Peanut Capital of the World."
The Guinness Book of World Records has named Dothan as the city with the smallest city block in the world. The city also has historical places, parks, and museums that honor its rich history.
Dothan is a vital and thriving town because it serves as a regional hub for healthcare, education, and business.
Is Dothan AL safe?
Dothan in Alabama is generally considered a safe place to visit and live. Compared to other cities of similar size, the city has a relatively low crime rate, and its police force works hard to keep a safe neighborhood.
Like any city, there may be some places where crime is more likely to occur than others. To help ensure their safety, visitors and residents should use caution and common sense, such as locking doorways and being mindful of their surroundings.
Overall, Dothan is a warm and hospitable city that provides its citizens with a high standard of living.
Is Dothan AL a good place to live?
For those looking for a friendly community with a reasonable cost of living, Dothan, Alabama, is a great location to call home. The city's economy is doing well, and there are many jobs, great places to learn, and many cultural and recreational activities.
Dothan is an excellent location to raise a family or retire because of its lovely parks, first-rate medical facilities, and reasonably-priced housing.
The city is also conveniently situated close to significant metropolises, making it simple to access bigger cities while experiencing a smaller-town atmosphere. Dothan is a wonderful location to live in overall.
Plan Your Vacation To Dothan Alabama
In conclusion, Dothan, Alabama, provides tourists and locals with many recreational opportunities. There is something for everyone in Dothan, from taking in the city's rich heritage and culture to treating yourself to some much-needed self-care at one of the many spas.
People can go trekking, fishing, golfing outside, or go to museums and galleries to learn about the local art and culture.
Dothan is a must-visit place for anyone looking to experience the best Southern hospitality and charm thanks to its friendly and welcoming community, reasonable cost of living, and convenient location.
If you are planning to move to this city and looking for reliable movers, you should definitely check out the reviews of cross country moving companies by Joshua Haley – MovingAstute.com. This website provides detailed and unbiased reviews of major cross-country moving companies and their services.
The reviews cover everything from customer service, cost, availability and quality of service, so that you can make an informed decision when choosing a moving company.
Whatever you decide, your trip to Dothan, Alabama, will be an experience you'll never forget!
Disclaimer: Vasttourist always strives for content accuracy. Since the time of publishing, travel-related information regarding pricing, schedules, and hours may have changed. Please see individual websites embedded in this post for the most current trip-planning information.

Unless otherwise stated, Vasttourist does not claim ownership of any images used on our blog site. The respectful owners of all visual content have copyright protection. We try to include links to the sources. If any images are your property and you do not want them to appear on our blog, don't hesitate to contact us; we will take them down immediately. We support properly crediting the original writer, artist, or photographer.