Top 20 Best & Fun Things to Do in Artesia NM (New Mexico)
Looking for the Best Things to Do in Artesia NM (New Mexico)? Artesia is a beautiful and exciting city located between Roswell and Carlsbad in the southeast corner of New Mexico.
Due to its rich history and culture, there are always activities to engage, entertain, and educate both locals and visitors. It is home to a unique culture that dates back to the 1800s. The city became formally known as Artesia in 1905. Today, it is recognized for its oil and gas deposits.
Artesia takes pride in its excellent educational opportunities, art programs, a wide range of recreational activities, and constantly expanding cultural landscape.
It provides a relaxing environment for going for walks, shopping, or dining at surrounding establishments. Everyone can find something to do for fun in Artesia. Whether they choose to hike the trails, visit some museums and art galleries, or eat the local cuisine.
Want to learn more about things to do at Artesia, New Mexico?
In this article, we have listed 20 fun things to do in Artesia, NM. This list is curated, as always, but isn't ranked. We couldn't choose our favorites. You can also check out the best restaurants in Artesia NM.
The best things to do in Artesia NM (New Mexico)
#1. Check out the beautiful bronze statues along the Main Street of Artesia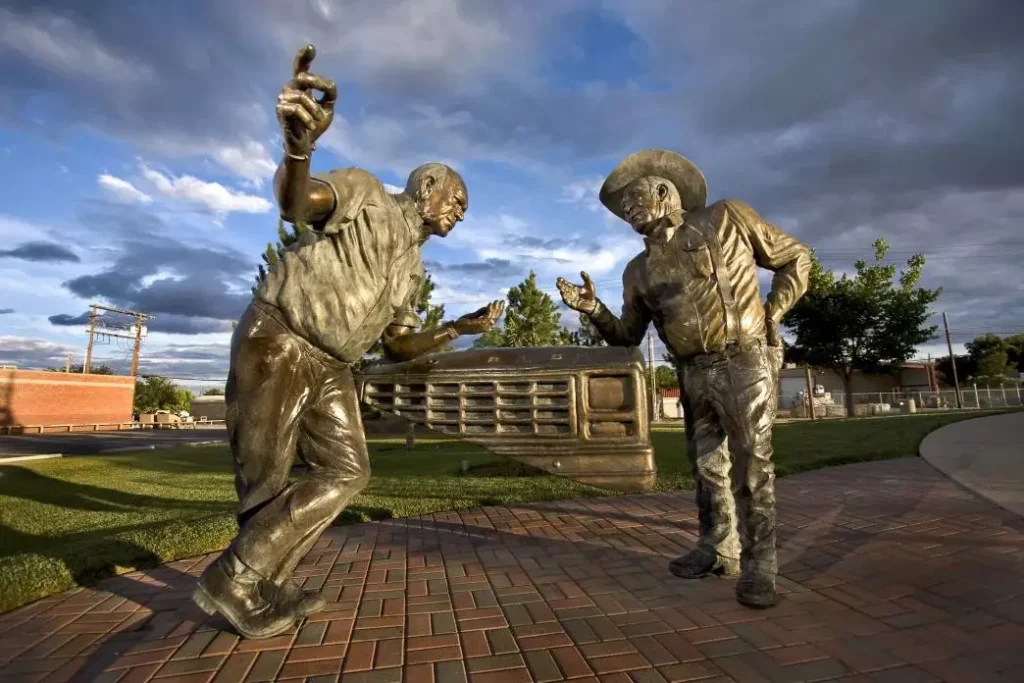 Walking down Main Street in Artesia, you will see several huge bronze statues by the road. The city has nine bronze sculptures, and the city is proud to show them all off to visitors. These statues comprise one of New Mexico's finest collections of bronze sculptures.
Each statue also honors a significant character from Artesia's past. They also pay homage to the city's early 1800s beginnings in cattle ranching. This place is an ideal place to explore Artesia's history.
#2. Learn home-grown history at the Artesia Historical Museum and Art Center
The Artesia Historical Museum and Art Center is one of the best places to visit in Artesia, NM, and learn about Artesia's history and see some amazing art.
The museum has a wide variety of exhibits covering the area's history from the early settlers to the present day. The art center has several artists displaying their work in the galleries.
You can also take part in different classes and workshops that are offered at the center. The center also has some special events that are held throughout the year.
When you enter the museum, you'll see various collections with photographs, exhibits on farms and ranches, and Native American artifacts.
Address: 505 W Richardson Ave, Artesia, NM 88210, United States
#3. Marvel at the Artesia Public Library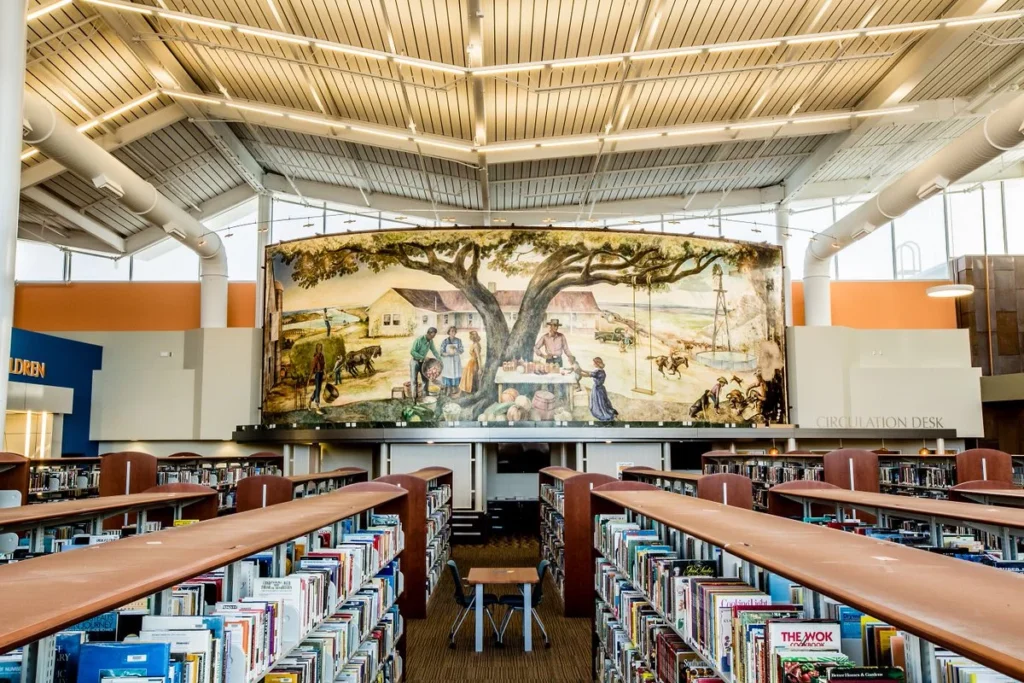 Who says a public library can't be a popular destination for tourists?
In addition to its book collection at the Artesia Public Library, the stunning paintings on display there make it a legitimate tourist destination.
You would also get to see the painting of the renowned New Mexican artist Peter Hurd which has the motto "The Future Belongs to Those Who Prepare for It."
Peter Hurd created the mural in a Houston, Texas, building lobby. Hurd was forced to transport the mural to Artesia so he could permanently hang it up after the city decided to demolish the building.
The mural is about 47 feet long and 15 feet tall.
Address: 205 W Quay Ave, Artesia, NM 88210, United States
#4. Take a stroll along the Heritage Walkway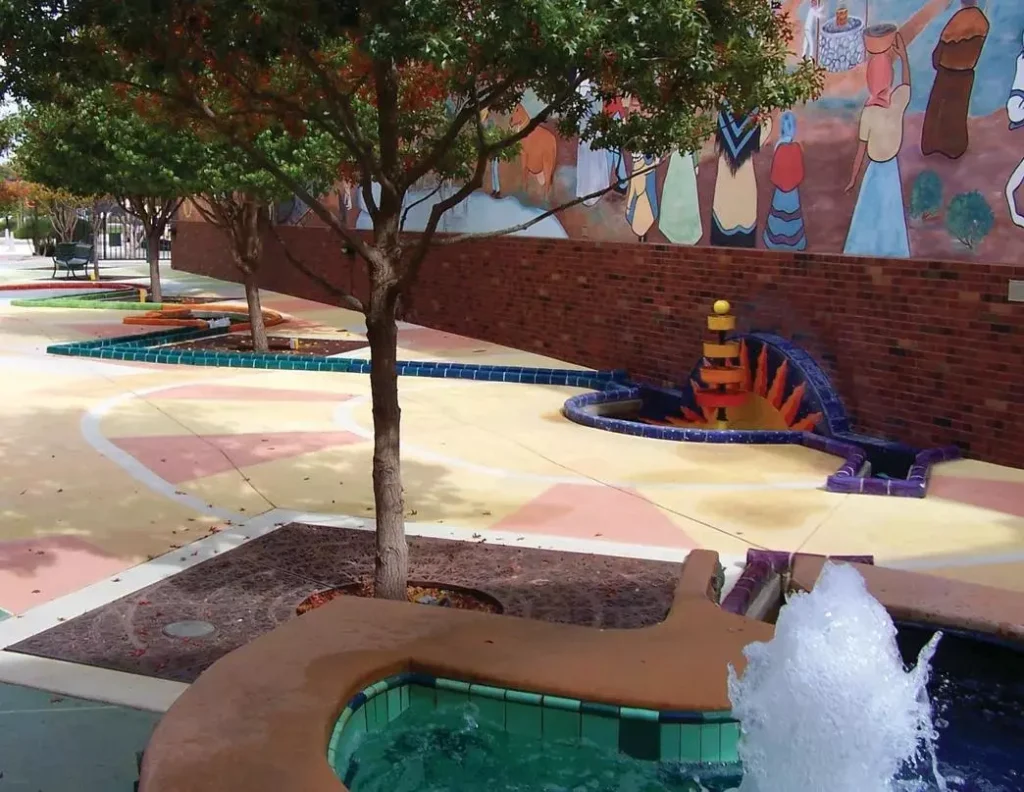 Take a stroll down the Heritage Walkway to Main Street and take as many pictures of the vibrant paintings as you like. You can stop for a rest and a picnic lunch in a little covered spot if you get tired of walking. Once you've gone through the archway, you'll find these amazing murals.
Heritage Walkway is a beautiful walking path running through Artesia's heart. The path is lined with trees and flowers, and there are plenty of benches to sit and enjoy the view. The walkway also passes several historic buildings, including the Artesia Historical Museum.
It would be best if you also looked closer at the nearby fountain, which has hundreds of vibrant tiles. Shel Meymark, a craftsman from Embudo, New Mexico, created these tiles. Add this to your list of things to do in Artesia NM.
Address: 316 W Main St, Artesia, NM 88210, United States
#5. Honor fallen soldiers at the Baish Veterans Park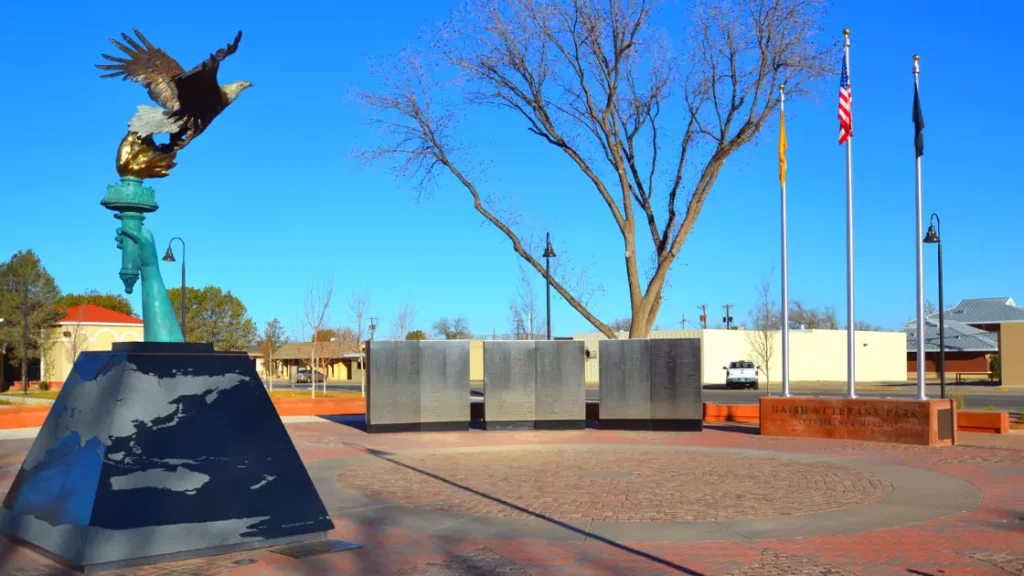 The veterans who have risked their lives to defend the flag must be protected if American democracy is to survive. In 2012, the city of Artesia restored the Baish Veterans Park in remembrance of these soldiers.
In front of City Hall is where you can locate this park. Respect the veterans of North Eddy County, both recent and historical. The park that is getting renovation was created by Albuquerque, New Mexico, architect Jose Zelaya.
The names of the area's veterans are now commemorated in the park, which also houses the towering sculpture "Freedom's Fire." This time, the sculpture was made by Beverly Paddelford, a sculptor from Lander, Wyoming.
When you visit this park, please think of the courage of these veterans who gave their lives to protect America's freedom, and keep in mind their sacrifice.
Are you about taking a journey across Carolina? Why not explore some of the top activities in High Point North Carolina, Concord North Carolina, Spartanburg South Carolina and Greenville North Carolina.
#6. See a Show at the Ocotillo Performing Arts Center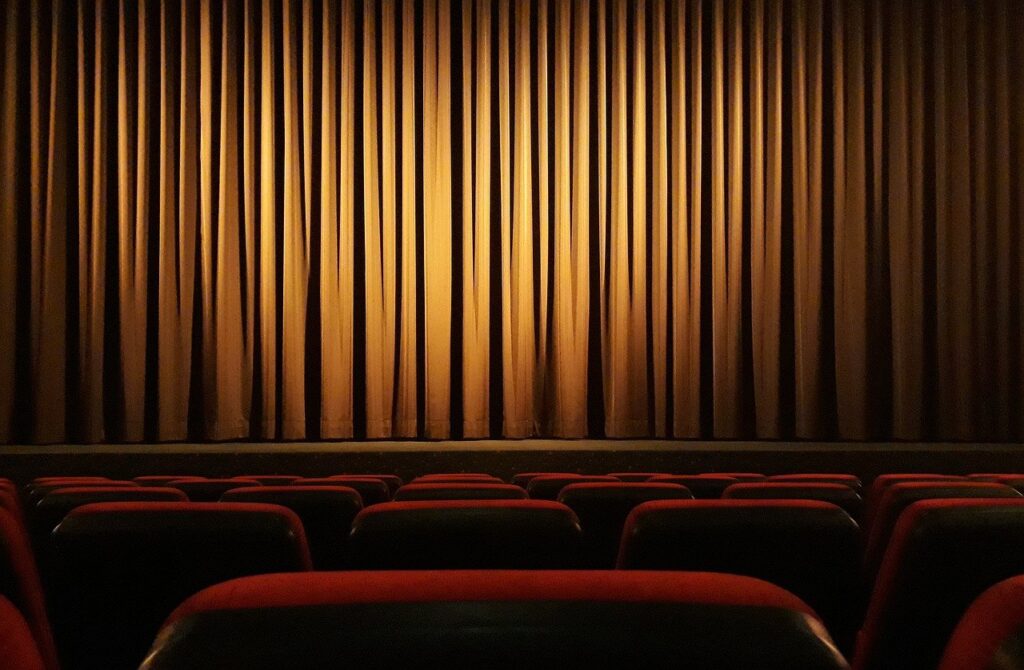 The Ocotillo Performing Arts Center is one of the best things to do in Artesia, New Mexico. This state-of-the-art facility hosts various events throughout the year, ranging from concerts and theatrical productions to educational seminars and workshops.
The center also houses a cafe and art gallery, making it the perfect place to spend an afternoon or evening. In addition to its various cultural events, Artesia hosts an annual Chili Cook-off each October, firework displays during the summer months, a week-long Fourth of July celebration in honor of Dr. James Gadsden's birthday, and a Car Show to benefit the local Lions Club.
The Ocotillo Performing Arts Center, which was once a movie theater but is now a cafeteria, was purchased by the Artesia Arts Council. The Ocotillo Cinema operated from 1935 until it shut its doors in 1959.
In 1961, new owners acquired the property and changed it into Clifton's Cafeteria, followed by the Townhouse Cafeteria three years later. But then it shut down once more.
Under the direction of the Artesia Arts Council, the structure underwent major repairs to become a complete performing arts venue. The Ocotillo Performing Arts Center now hosts musical performances and theatrical productions by local and visiting acts.
Attend a show here to give your evening a cultural boost.
Address: 88210, 310 W Main St, Artesia, NM 88210, United States
#7. Enjoy wine tasting at Wellhead Restaurant and Brew Pub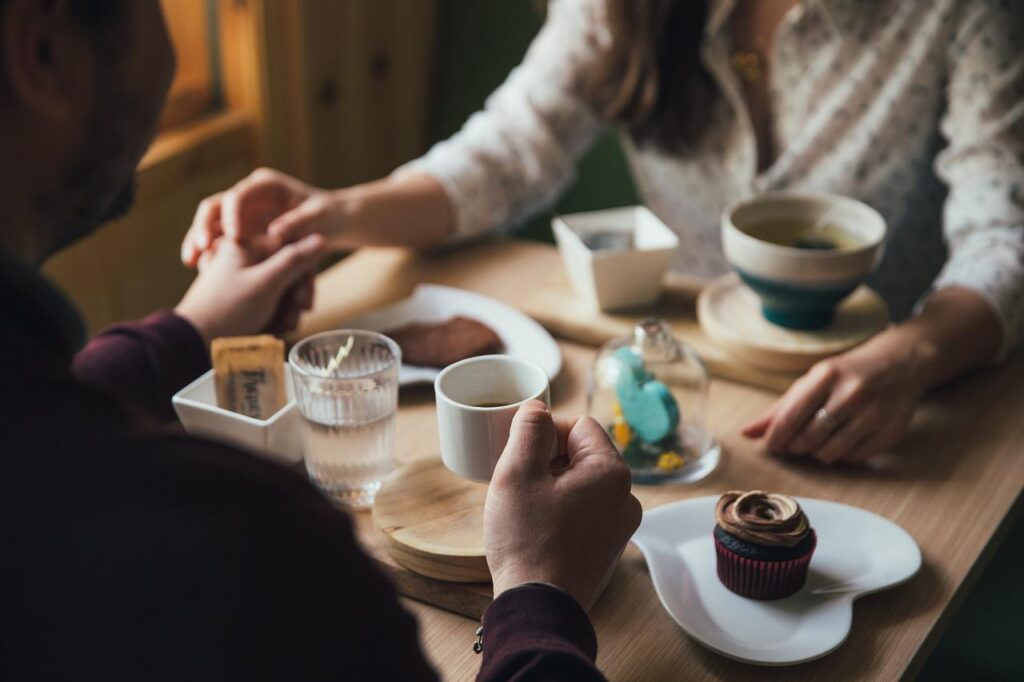 If you're looking for a great place to grab a bite and a beer in Artesia, look no further than the Wellhead Restaurant and Brew Pub.
The Wellhead Building, located in downtown Artesia, was constructed using faux 55-pound stone blocks. The structure accommodated visitors as a hotel, pub, or as a "sample room" and restaurant.
This local favorite is known for its delicious food and wide selection of craft beers. Whether you're in the mood for a burger and fries or something a little more upscale, the Wellhead has something to satisfy everyone's appetite. And if you want to try something new, ask about their rotating selection of seasonal beers. Cheers!
You can have wonderful, delectable foods like burgers and steaks during your vacation. You can drown them all with a cup or two of ice-cold craft beer.
Address: 332 W Main St, Artesia, NM 88210, United States
#8. Spend some time at Eagle Draw Park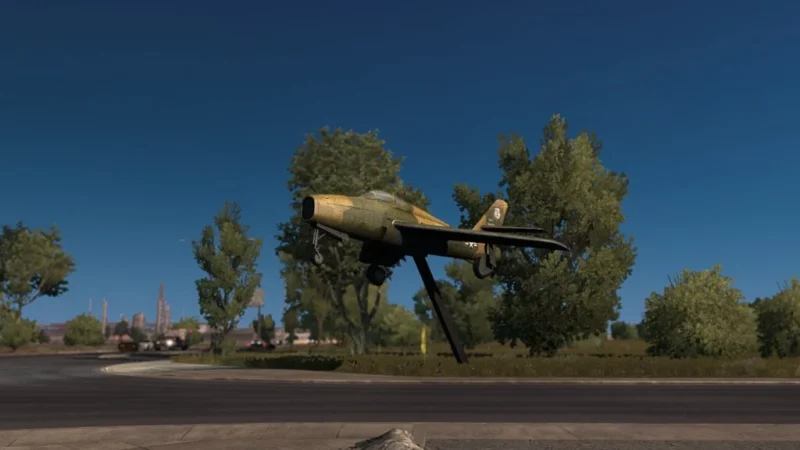 Eagle Draw Park might be a good choice if you wish to spend more time in nature. Join other New Mexicans who enjoy spending time outdoors on the park's tree-lined greenbelt exploring its lush greenery and abundance of wildlife.
Ensure you don't miss the Artesia Balloons and Tunes Festival, which launches its hot balloons from the park. Otherwise, hang out with your kids and watch them play while you relax nearby.
Along the 3.2-mile trail, there are stationary exercise equipment stations where you may work out. So when you are asked what to do in Artesia, NM, you can tell them to explore Eagle Draw Park.
Address: W J J Clarke Dr, Artesia, NM 88210, United States
You may also want to check out the best things in Ashland Kentucky, Alexandria Bay New York, Starkville Mississippi and Hurricane Utah.
#9. Experience the Red Dirt Black Gold Festival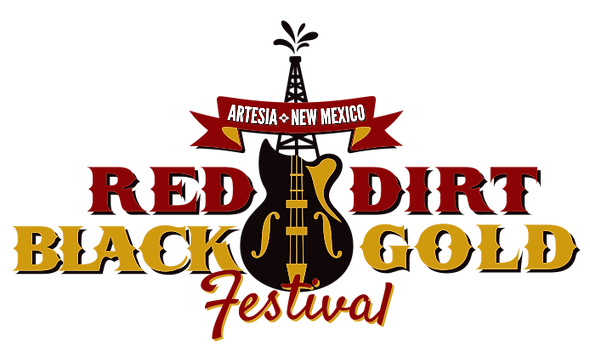 The Red Dirt Black Gold Festival, which takes place every year in Artesia, honors the town's past as an oil and ranching community. Hundreds of tourists join the locals as part of different activities recognizing this rich past.
Artesia is home to the annual Red Dirt Black Gold Festival, which celebrates the area's oil and gas industry. The festival features a parade, live music, and a carnival.
Artesia is home to the annual Red Dirt Black Gold Festival, which also celebrates the area's oil and gas industry. The festival features a parade, live music, and a carnival. Sea Fair. Artesia hosts an annual May Sea Fair in honor of its maritime heritage.
You can participate in the Oilfield Olympics or hear live "red mud" music. You may also sip on cool beverages at the beer and wine garden.
#10. Check out the Artesia Walking Tour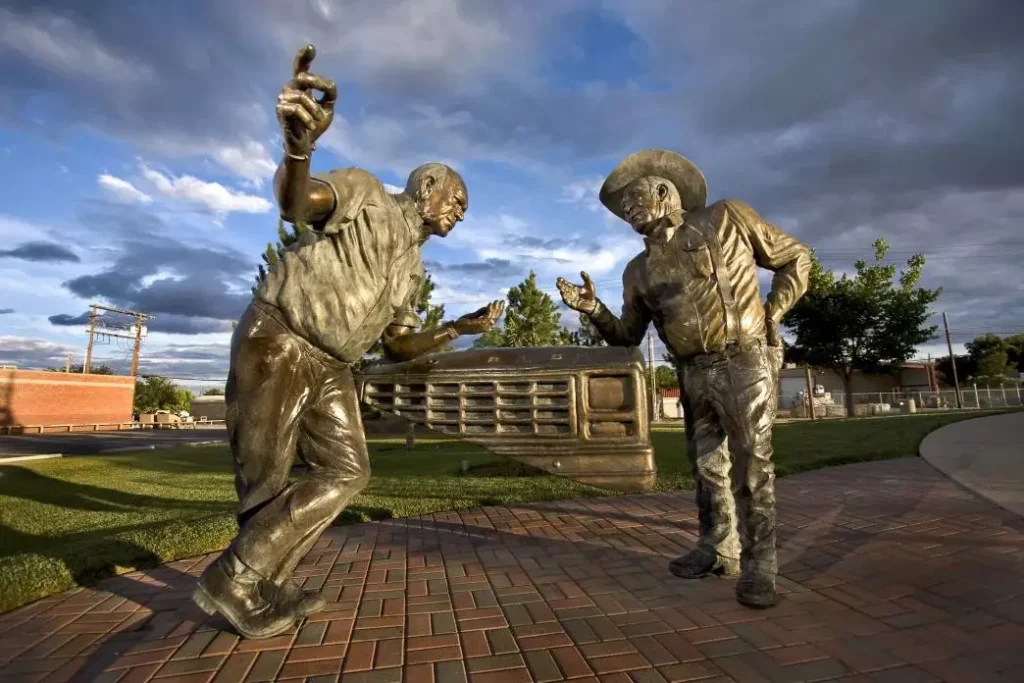 If you prefer a guided tour of Main Street in Artesia, you should sign up for the Artesia Walking Tour.
These tours will take you to every significant monument in the city's downtown area, illustrating the rich legacy and history of the area.
The sights and sounds of downtown Artesia will delight you without needing to be a history geek to appreciate this tour.
The walking tour starts at the train depot and passes by several historical monuments and the Artesia Visitors' Center. You'll visit each of the sculptures from History in the Bronze similarly.
#11. Relive the Cold War at the Abo Elementary School and fallout shelter
The first public school in the US to be built entirely underground makes this building special in American history.
Why?
This iconic building from the Cold War era is not just a school but also serves as a fallout shelter with all the necessary amenities to shield the neighborhood from nuclear bomb blasts and radiation.
There was genuine concern over the possibility of a full-scale nuclear conflict between the US and the USSR, causing global annihilation.
The Abo Elementary School was designed by Frank M. Standhardt, an architect from Roswell.
Construction was completed in 1962 at the height of the Cold War. Every school area is underground, except for three interconnected flat-roofed structures. It had the strength to resist a thermonuclear detonation.
Aside from these structures, the only portion of the school that was above ground was a concrete slab roof that doubled as a playground for the pupils.
Additionally, the shelter included a sizable storage area where the neighborhood kept emergency food and supplies that could serve 2,160 people. The Abo Elementary School was added to the National Register of Historic Places in 1999.
Address: 1802 W Centre Ave, Artesia, NM 88210, United States
#12. Watch hot-air balloons fly at Artesia Balloons and Tunes Festival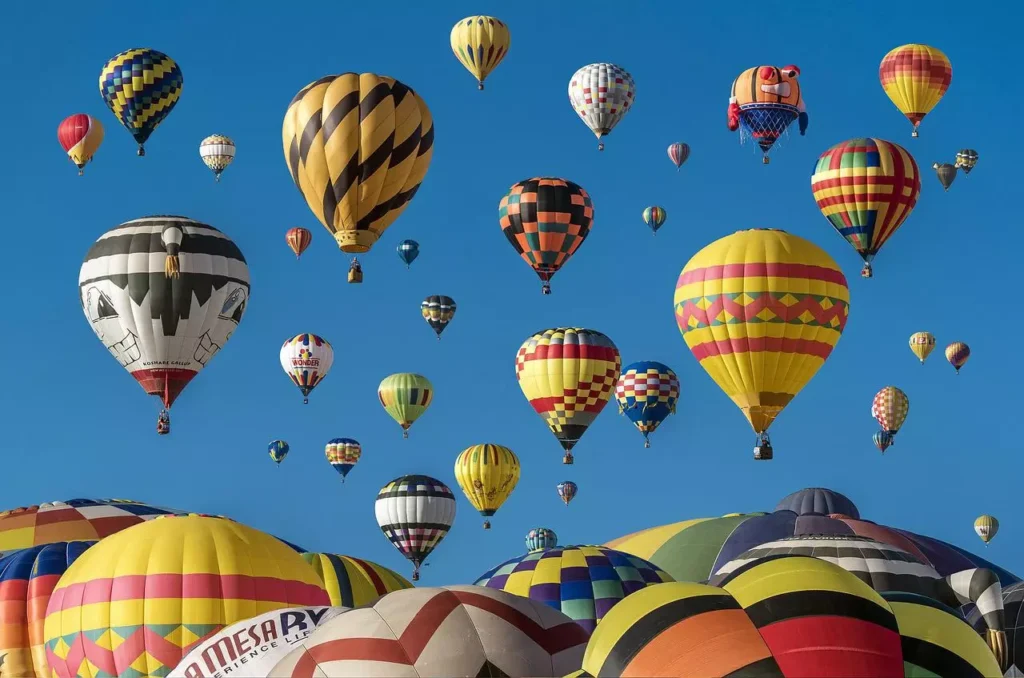 Hot-air balloons are a part of New Mexico's distinctive culture since the state's high-desert air is ideal for these soaring balloons.
The Artesia Balloons and Tunes Festival, which honors this facet of New Mexican culture, will take place in November if you happen to be in the city.
When you look up, you'll notice colorful balloons dotting the clear, blue sky of New Mexico. When you return to Downtown Artesia, you can stroll around and enjoy the exciting activities. Add this to your list of things to do in Artesia this weekend.
#13. Visit the Artesia Lanes Bowling Center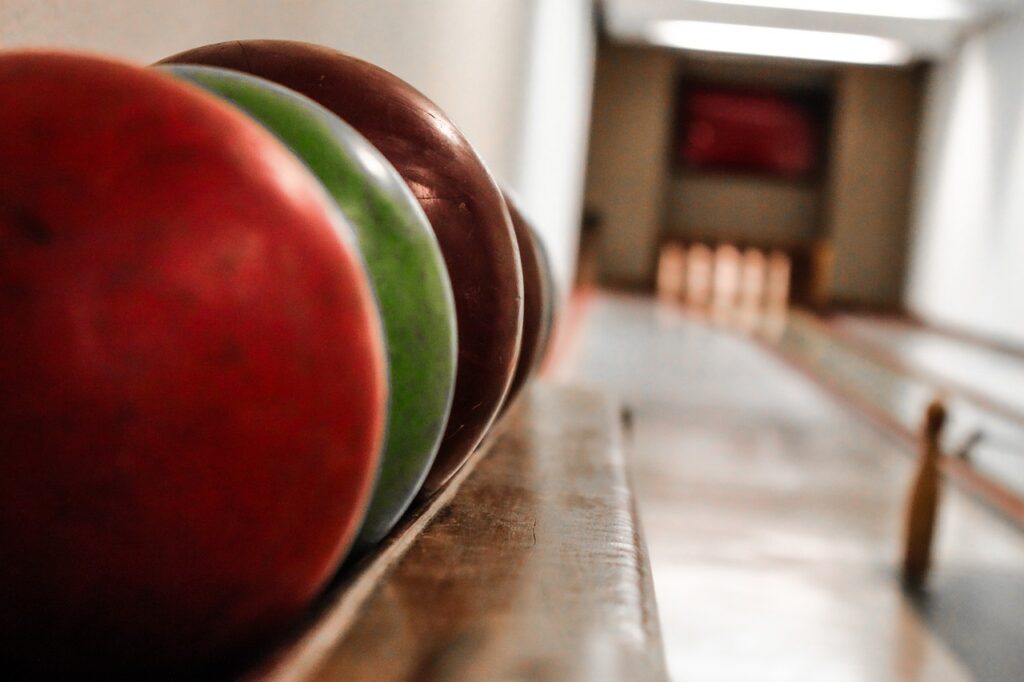 Looking for a fun night out in Artesia? Look no further than the Artesia Lanes Bowling Center! This family-friendly spot is perfect for a night of bowling, and they even have a full menu of food and drinks to keep you fueled up.
The Artesia Lanes Bowling Center is a great place to have fun with family and friends. They offer open bowling, leagues, and tournaments. They also have a full-service pro shop and snack bar.
This family-run bowling alley has been offering good times to everybody who enters its doors for more than 60 years. It is still ranked first among the city's family-friendly attractions today.
In addition to bowling, Anna's Café offers delicious pizza, fries, and burgers for you and your friends. You may also kill a few hours playing pool or darts at the arcade. Sing your heart out at Saturday Night Karaoke.
Address: 1701 Tumbleweed Rd, Artesia, NM 88210, United States
#14. Try authentic New Mexican food at the Adobe Rose Restaurant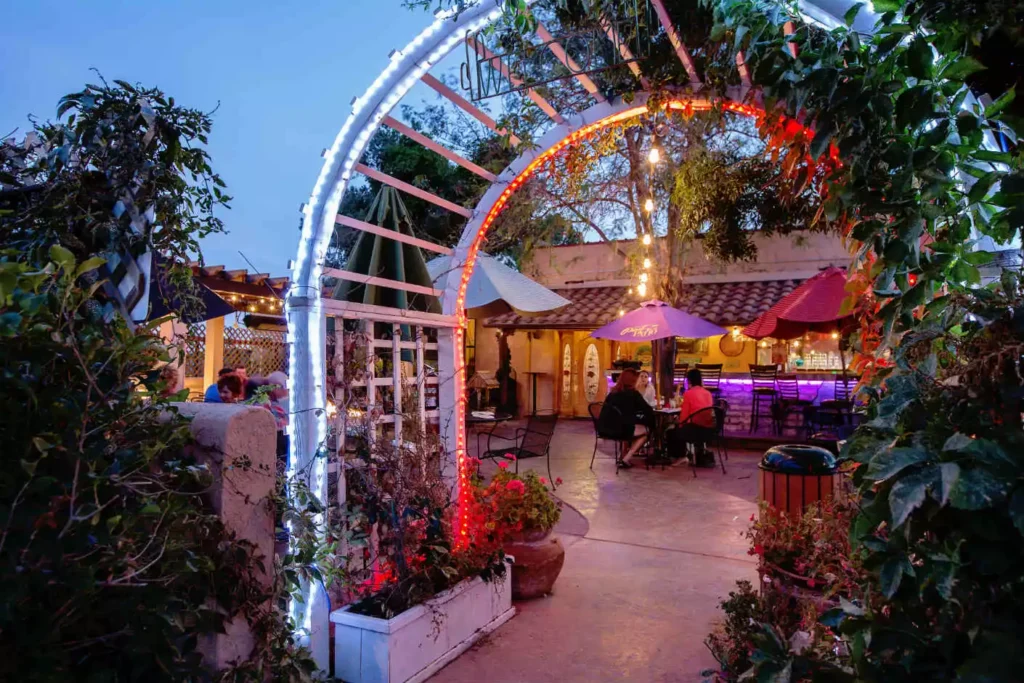 If you're looking for a unique dining experience while in Artesia, check out Adobe Rose Restaurant. This restaurant is located in an old adobe home and offers a variety of New Mexican cuisine. The Adobe Rose is also known for its live music, so check the schedule before you go.
Visit the Adobe Rose Restaurant to experience this great state's delicious cuisine and rich culture and taste New Mexican food.
The restaurant is known for giving its food a distinct Southwestern spice. The restaurant's main dining area is inside a traditional adobe structure, which gives you a touch of an intimate atmosphere.
Alternatively, you can eat your meals outside in the courtyard while listening to good music and relishing the warmth of the fire pit's centerpiece.
Address: 1614 N 13th St, Artesia, NM 88210, United States
#15. Get some workout at the Artesia Family Fitness Center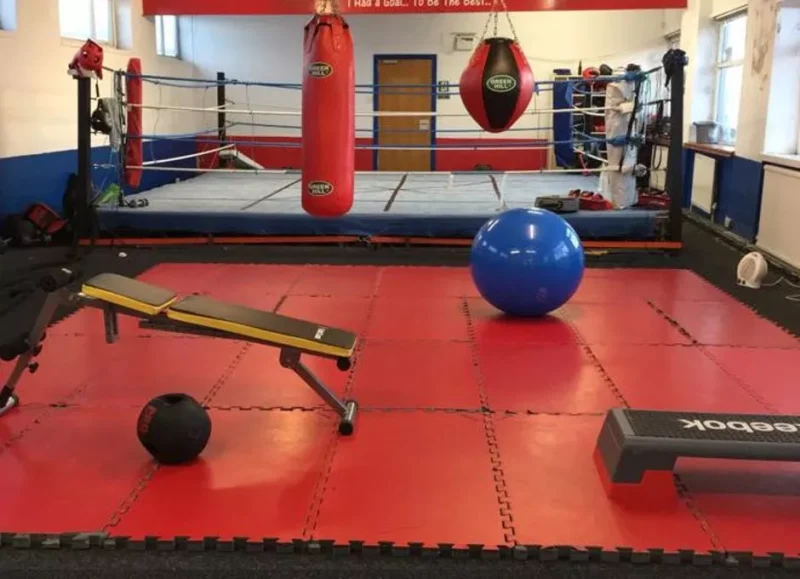 You might want to work off all the delicious New Mexican food you've just had at the Artesia Family Fitness Center.
This training center is warm and welcoming, making it a good option for the whole family.
Bring your family along and participate in the various events. You can swim, kickbox, or practice yoga. The sauna is another place where you may unwind or lift weights.
Personal trainers are available at the facility to assist you in reaching your fitness objectives.
Address: 401 W Texas Ave, Artesia, NM 88210, United States
Are you thinking of travelling to texas for a wonderful vacation? you can check out this post on the best things to do in Waxahachie Texas, Sugar land Texas, Denton Texas and Woodlands Texas.
#16. Check out Artesia Aquatic Center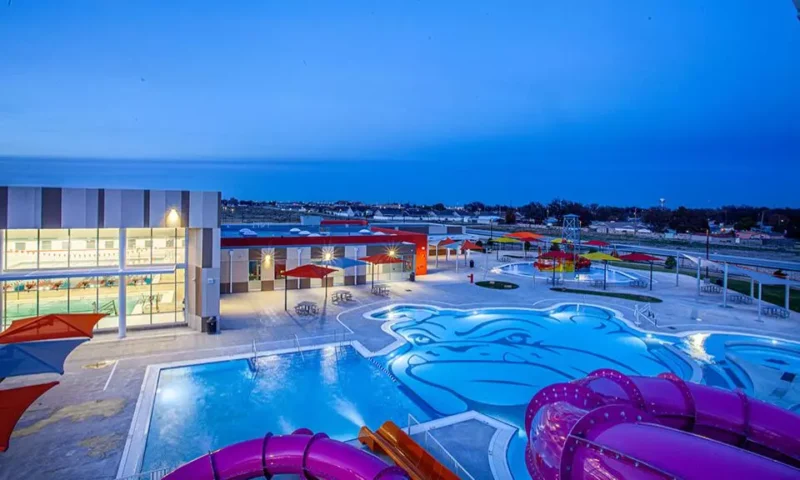 The Artesia Aquatic Center is a destination for visitors and a popular draw for local children and families.
The outdoor facility comprises a big, 4,000-square-foot recreational pool built after their beloved school mascot, a bulldog, and a shallow, zero-entry pool with interactive features like a 25-foot tall oil rig that bursts water at the top.
In addition, this expansive pool has three sizable slides and a lazy river. Parking, school bus drop-off, a picnic area for families, and plenty of decking around the pools are all included in the project site development. These features allow for safe recreation and interaction.
The Artesia Aquatic Center, which opened in May 2019, attracts visitors and hosts local and regional events. This creates business opportunities and economic development in New Mexico.
Address: 711 Bowman Dr, Artesia, NM 88210, United States
#17. Watch football games at the world-famous Bulldog Bowl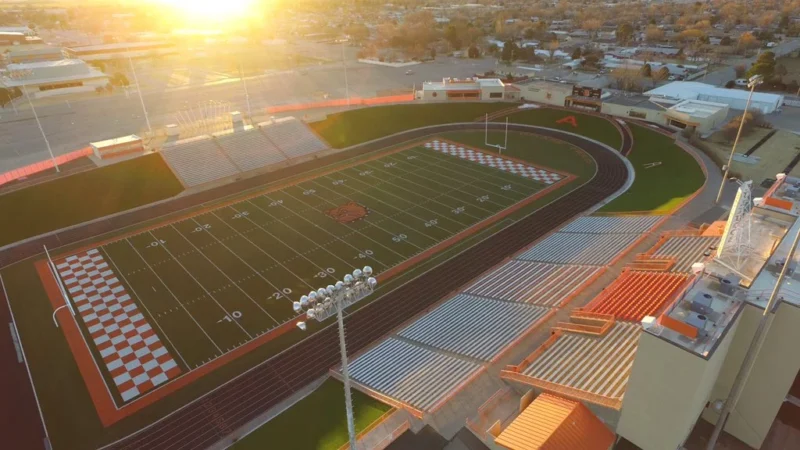 The only place to be on a Friday night during football season is at this neighborhood stadium. On game day, the Bulldog Bowl is alive with excitement as the entire town turns out to support the high school squad.
The Bulldog Bowl is a world-famous stadium located in Artesia, New Mexico. It is home to the Artesia Bulldogs, a high school football team that has won numerous state and national championships.
The stadium has a capacity of over 10,000 spectators and is known for its intense atmosphere. Some critics even claim that it is one of the nation's loudest high school football stadiums.
Address: 406 S 16th St, Artesia, NM 88210, United States
#18. Get a Cup of Ice Cream at Taos Cow Ice Cream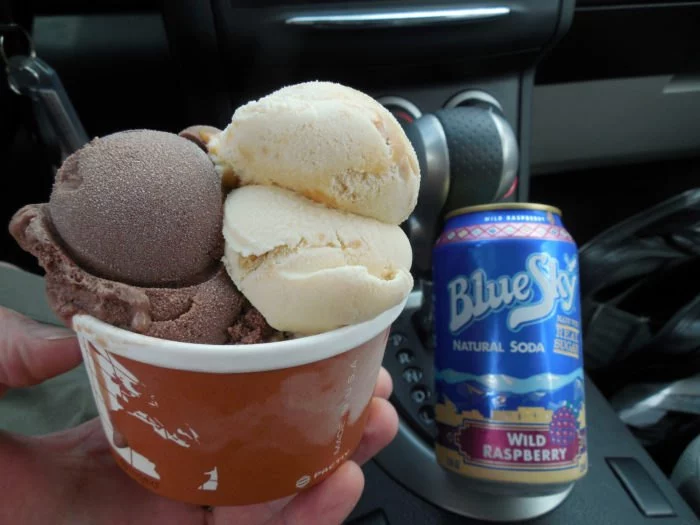 We all crave ice cream when we visit the Taos Cow Ice Cream. These fantastic ice cream shops provide regional flavors, soft-serve pleasures, and creamy custard creations.
This little shop has been producing all-natural, premium ice cream that is rBGH-free (recombinant bovine growth hormone-free) for over 20 years.
They don't skimp on the scoop with each distinctive and time-honored taste combination. They have chocolate, vanilla, and strawberry, but they also include some creative southwestern flavors.
In Artesia, New Mexico, there is an ice cream shop called Taos Cow. This is a great place to get some delicious ice cream. The ice cream here is made with all-natural ingredients, and it is really good. There are a lot of different flavors to choose from, and they also have vegan options.
The ice cream is made on the premises, and they have a big freezer where they make it. The service is great here, and the staff is very friendly. If you are into local spots, you should definitely try this one out the next time you visit Artesia.
If you are in Taos, New Mexico, and looking for a good place to eat, then be sure to check out one of these great restaurants. You will not regret it!
Address: 485 NM-150, Arroyo Seco, NM 87514, United States
#19. Watch movies at Artesia Community Theatre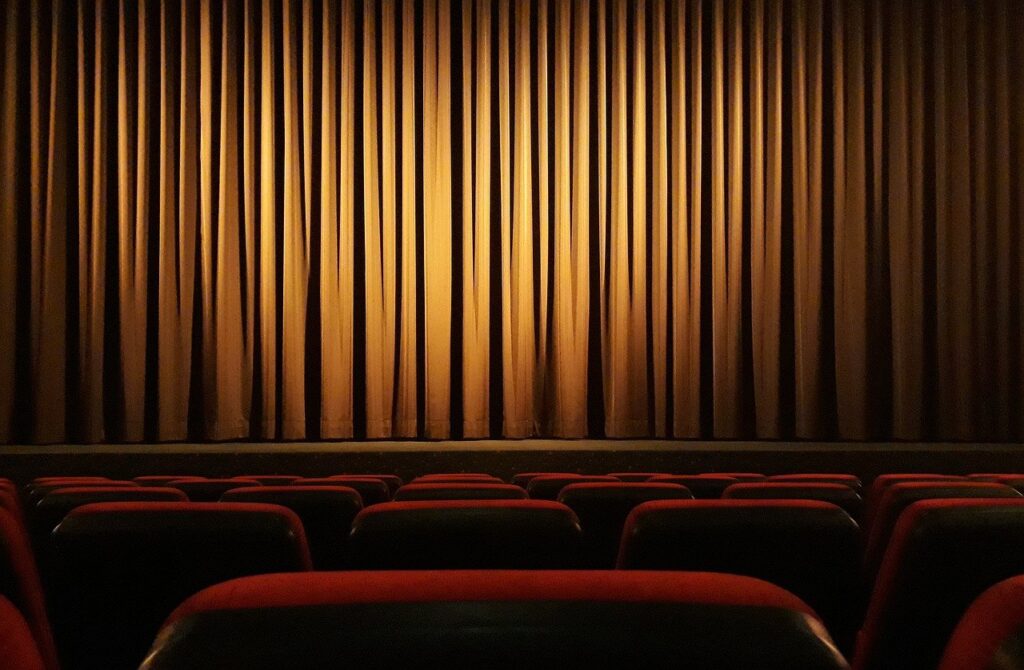 If you're looking for a fun and cultural way to spend an evening in Artesia, New Mexico, check out the Artesia Community Theatre.
The theatre has been a staple of the Artesia community for over 50 years and continues to produce high-quality live performances. From musicals to comedies to dramas, there's something for everyone at the Artesia Community Theatre.
The Artesia Community Theatre (ACT), a self-supporting branch of the Artesia Arts Council, Inc., aims to provide the local population with various theatrical experiences. 
You and other community members will be able to anticipate more productions as the ACT expands, with each new season bringing you some awesome drama displays.
#20. Visit Brantley Lake State Park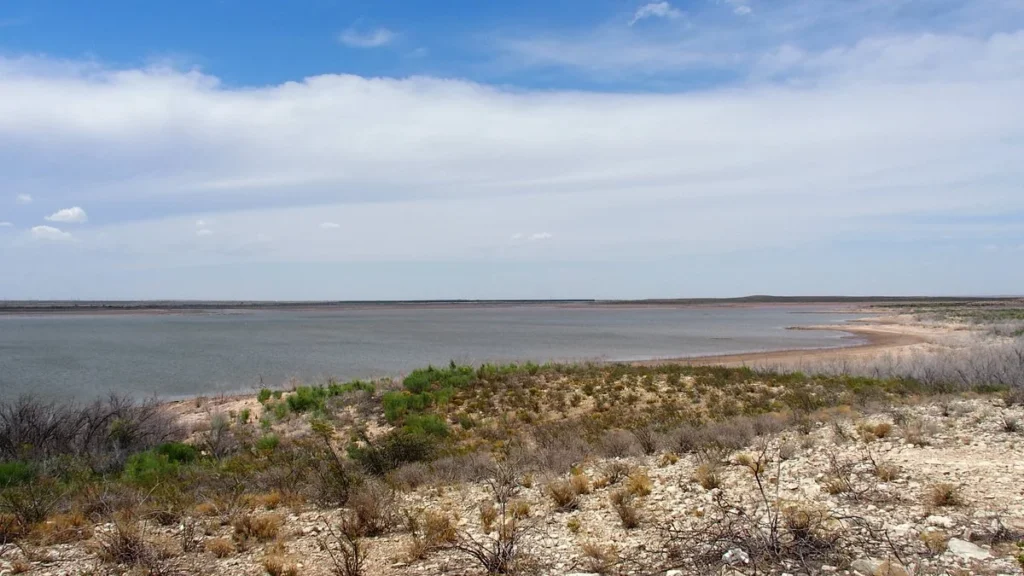 Brantley Lake State Park is a great place to visit if you're looking for a place to enjoy the outdoors and some incredible views.
The park is home to wildlife, including bighorn sheep, elk, and mule deer. Several hiking trails wind through the park, making it the perfect spot for a day hike or overnight camping trip.
The park is named after Brantley Lake, a man-made reservoir made possible by the construction of Brantley Dam across the Pecos River in the 1980s. The lake, the southernmost lake in New Mexico, is well-known for its boating and fishing opportunities.
Its approximate surface area is 4,000 acres (16 km2), though this might vary due to the Pecos River's unsteady flow and the region's dry climate.
What to Pack for a Trip to Artesia New Mexico
We advise you to carry the following items with you:
Comfortable Walking Shoes: Make sure to have good walking shoes because you'll be doing a lot of walking throughout the city. I've cherished the Brooks brand shoes I've worn for years. For guys, I've linked them here, and for women, see it here.
Power bank: When exploring, we always have a power bank with us that is completely charged. In this manner, we can plug in our phone and recharge it on the road if the battery is becoming low. For navigation and photography, we rely extensively on our phones. Thus, this device is essential for us.
Bottle water: We prefer to take an insulated, reusable water bottle when exploring.
Travel journal: Making a list of the locations and activities you wish to accomplish while traveling is possible with a travel journal. This saves time and ensures that you make the most of your journey. You might look up interesting and hidden locations to visit!
Backpack: Whether planning a trip to North America or just going on a day hike, backpacks are necessary. Backpacks allow you to carry your items in one easy-to-manage location. They also allow you to keep your valuables close and safe.
What is Artesia NM known for?
New Mexico is known for its desert landscapes, as well as its rich history and culture. The state is home to many different Native American tribes, as well as a large Hispanic population.
Its also known for Artesian Wells, Along with farming and ranching, the oil and gas sector is still thriving in the Artesia region today.
Is Artesia NM a good place to live?
Artesia is a great place to live for several reasons. First, the weather is incredible. You can enjoy all four seasons here, and the temperatures are relatively mild year-round. Second, the community is close-knit and friendly. Everyone looks out for one another, and there's a real camaraderie.
Third, the landscape is beautiful. The area is known for its stunning sunsets and amazing hiking trails. Fourth, living costs are very reasonable and plenty of things to do in your free time. There are always events and festivals, and there's never a shortage of things to see and do.
Is New Mexico an American state?
Yes, New Mexico is a state located in the southwestern region of the United States. New Mexico is known for its desert landscapes, as well as its rich history and culture.
The state is home to different Native American tribes and a large Hispanic population. If you're looking for great food, art, and music, you'll find it all in New Mexico.
Plan your trip to Artesia, New Mexico
Visit Artesia and take advantage of everything it offers if you want to spend the weekend getting lost in a small town. Immerse yourself in the history and culture of this lovely city in New Mexico to escape the grind and hassle of city life.
Everyone may find an activity they enjoy in Artesia, from visiting the many museums and art galleries to going on hikes and dining at regional restaurants.
Plan your vacation to Artesia right away!
Disclaimer: Vasttourist always strives for content accuracy. Since the time of publishing, travel-related information regarding pricing, schedules, and hours may have changed. Please see individual websites embedded in this post for the most current trip-planning information.

Unless otherwise stated, Vasttourist does not claim ownership of any images used on our blog site. The respectful owners of all visual content have copyright protection. We try to include links to the sources. If any images are your property and you do not want them to appear on our blog, don't hesitate to contact us; we will take them down immediately. We support properly crediting the original writer, artist, or photographer.