Top 15 Best Restaurants in Artesia NM that offers the best dining service
If you're looking to eat at the best restaurants in Artesia NM, look no further than this list of our 15 favorites! Whether you're in the mood for Italian or Chinese food or want to indulge in something sweet, there's something on this list that will delight your palate and leave you craving more.
Artesia, NM, doesn't have a reputation as the most exciting destination in the world, but there are plenty of things to do and places to eat if you know where to look.
Luckily, we have your back and are here to help with this guide to the best restaurants in Artesia, New Mexico. With this list of the top 15 eateries in town, you'll be able to find a new place to take friends and family again and again.
Check out these recommended eateries today and let them take your taste buds on an amazing journey! You can also check out the best things to do in Artesia NM.
15 Best Restaurants in Artesia NM
#1. La Fiesta Restaurant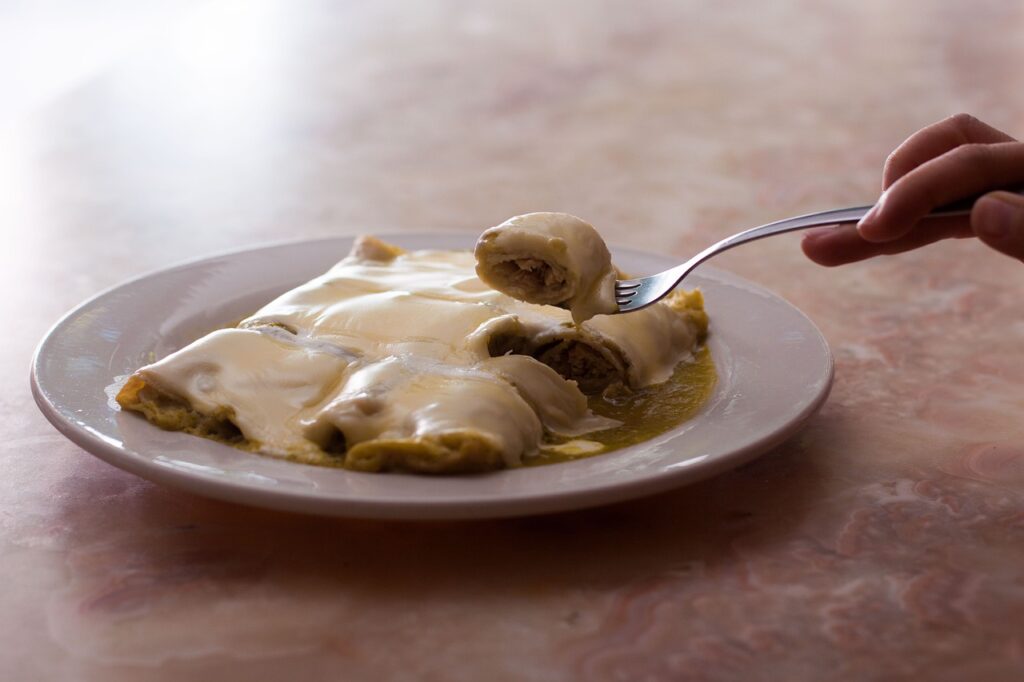 La Fiesta restaurant is a perfect choice for those looking forward to dining in an all-you-can-eat Mexican restaurant. La Fiesta Restaurant offers guests a casual dining experience in a homey dining space.
A Mexican Restaurant that provides authentic meals, covering small plates, comfort food, and quick bites for lunch and dinner is popular amongst groups, families, and tourists.
They serve Fajitas, Tacos, Chimichanga, Chicken Enchiladas, and Quesadillas amongst others. Their menu also accommodates American cuisines, as they offer a small selection of American dishes, which includes chicken strips, hamburger steak, fiesta burger, Grilled chicken breast, and others.
They also serve homemade tortillas, so when you are craving one, you know where to come. You could also visit La Fiesta Restaurant when you want to watch your favorite game outside. You could also access other offerings such as beer, alcohol, and coffee in La Fiesta restaurant.
Address: 816 S 1st St, Artesia, NM 88210, United States
#2. Piccolino Restaurant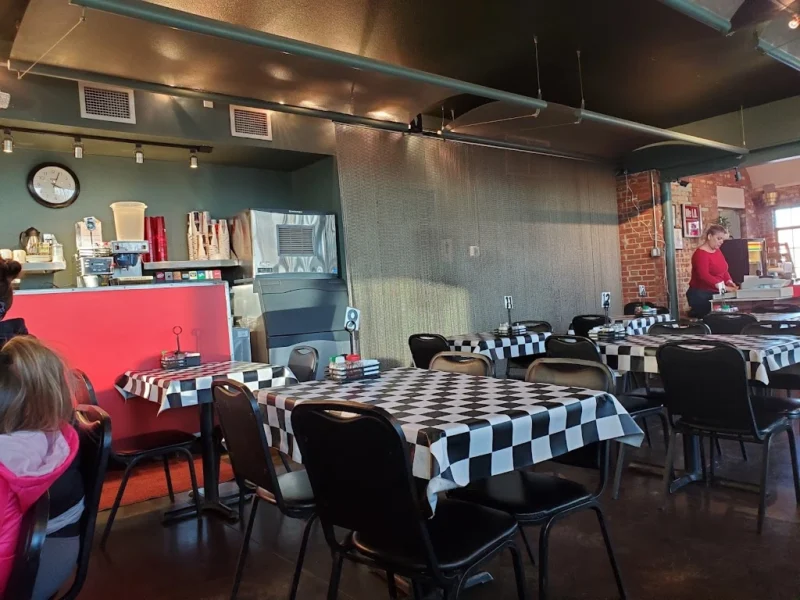 Enjoy delicious Italian meals at one of the highly recommended Italian Restaurants in Artesia, NM. The locals recommended this Restaurant for its authentic meal, and when I tried it out, it was worth the praise.
The Restaurant features a casual closed dine-in and outdoor seating, which has a relaxed atmosphere. For one thing, their service is fast, and the taste of their food is ever impressive. Their menu revolves around comfort foods, quick bites, small plates, and vegetarian options. They also serve dessert.
You'd see dishes like Spinach Ravioli, Pizza, Chicken Parmigiana, Pasta with meat sauce, Alfredo sauce Ravioli, baked ziti, Calzone, and many more. Their food list is quite long, and this makes it more accommodating. You can also get sandwiches and even a delicious appetizer.
Italian culinary tradition is not complete without an exotic wine to complement your food, and Piccolino restaurant offers just the best wine pairs for your food. They offer a variety of white and red wines. If you do not want wine, you can also enjoy a bottle of beer or a glass of exotic cocktail.
Address: 201 N 1st St, Artesia, NM 88210, United States
#3. Pecos Diamond Steakhouse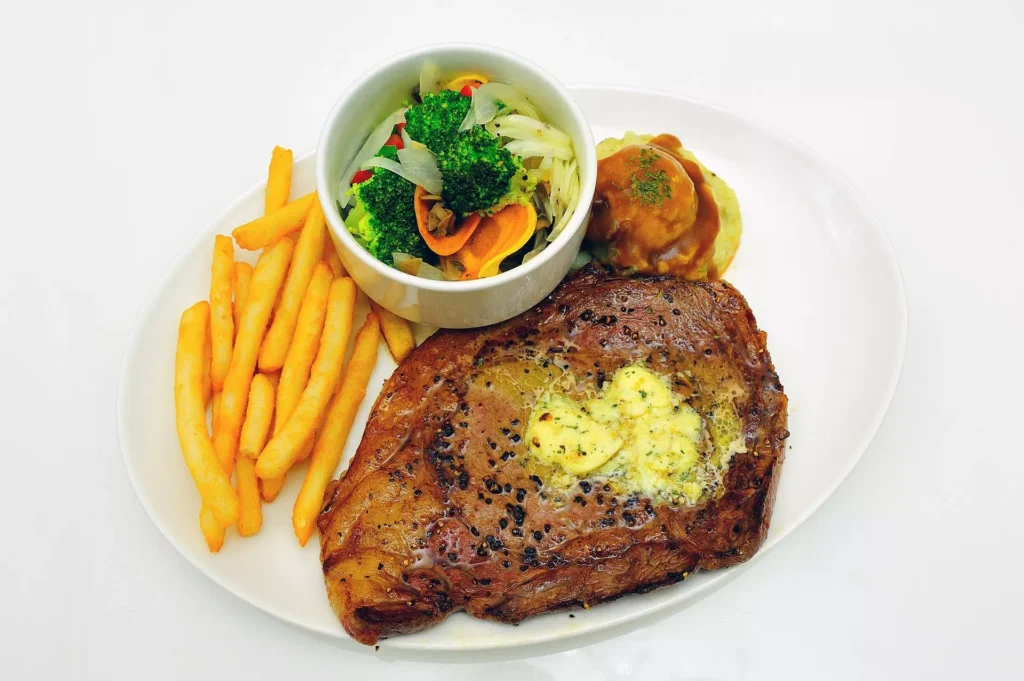 Looking for a great steak restaurant in Artesia, NM, then Pecos should be on your must-visit list. Pecos restaurant is a nice steak house where you can enjoy wholesome food prepared with quality ingredients. They offer small plates and many healthy options, including vegetarian options.
Their service options include dine-in, takeout, and drive-through, with no direct delivery. Dining options include lunch and dinner. Expect steak, seafood, sandwiches, burgers, soup, and salad.
They also serve Mexican food, including soft fajita tacos, fiesta steak, and quesadillas. They do not only provide customers with good food, but they also offer a cozy dining space, where you can feel at home and relax while savoring your meal.
The restaurant is family-friendly and popular amongst tourists and other groups. The staff here are quite friendly and attentive. Their service I particularly great, as they focus on attaining customer satisfaction. So whenever you are around town and want to eat some delicious steak dishes, Pecos Diamond Steakhouse is a great choice.
Address: 601 S 1st St, Artesia, NM 88210, United States
#4. Wings Restaurant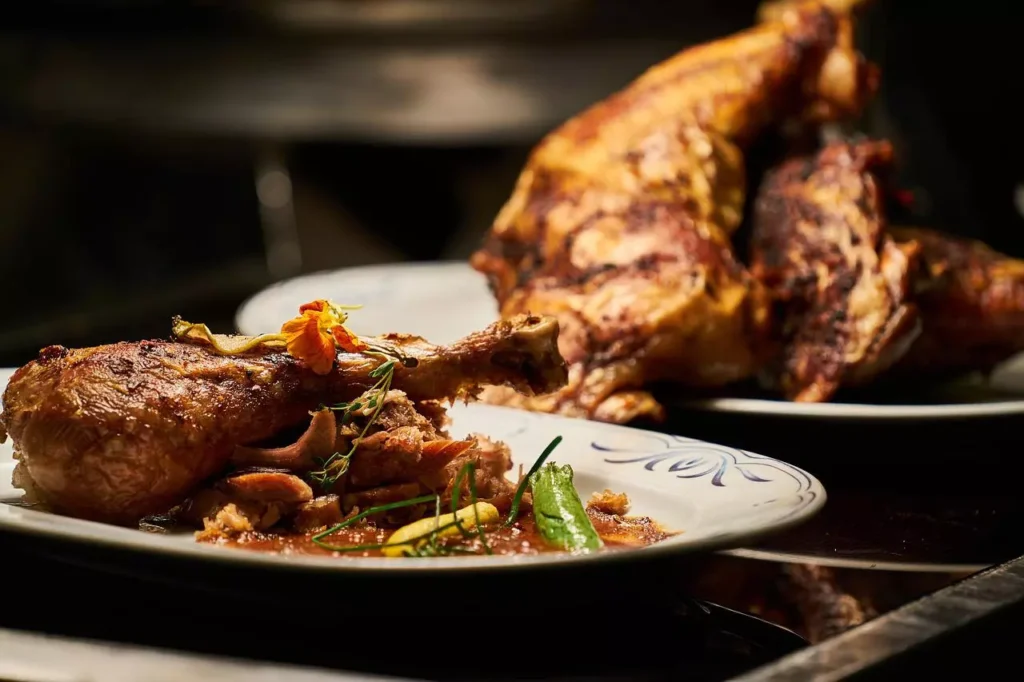 Wings Restaurant is a good chicken wings place where you'd get to enjoy yummy chicken wings in a casual dining space. In addition to their yummy wings, they also serve burritos, hamburgers, hot dogs, salads, taco plates, steak, and grilled plates.
If you are coming in for breakfast, you should try out their grilled breakfast sandwich or the bacon or sausage. They also serve delicious desserts, you should particularly try their red velvet desserts, and it's so delicious. They always extend a welcoming hand, as they accommodate all types of crowds.
The environment is quite healthy, and the dining room is well organized. The place is lively but not too loud. When it comes to customer service, you'd hardly complain about their service, as they know how to treat customers right. Other available offerings include catering, takeout, bike parking, and drive-through.
Check out our list of the best Restaurants in Ashland KY and the top Restaurants in Alexandria Bay NY.
#5. The Roadrunner Grill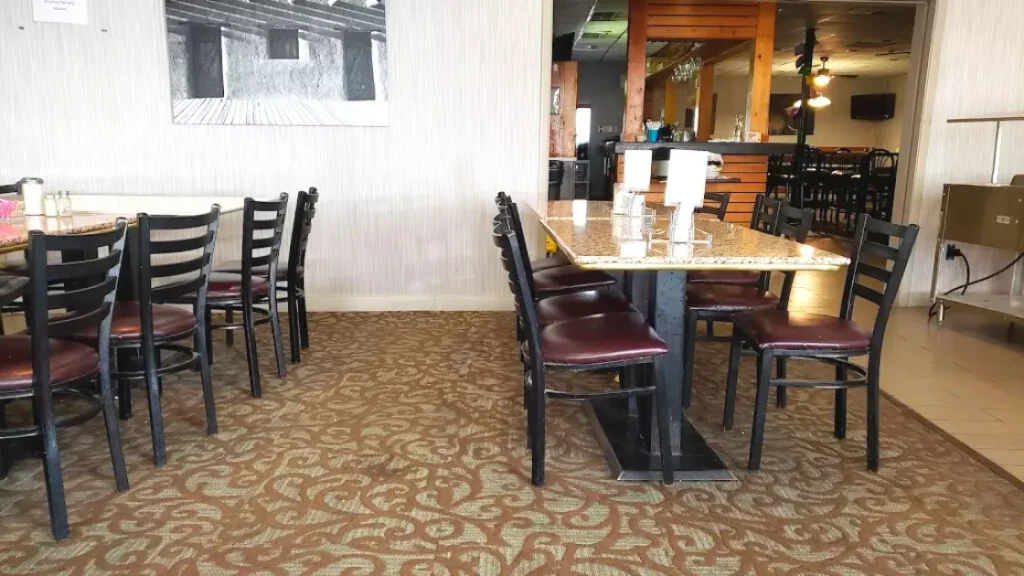 The Roadrunner Grill is a very nice grill spot in Artesia, NM. They offer tasty grilled items plus sandwiches, fajitas, and Mexican dishes. They also serve delicious breakfast treats, including Mexican dishes such as breakfast burritos and Huevos Rancheros.
Other breakfast treats include egg plates, breakfast sides, and breakfast sweets. In addition to their breakfast menu, they also offer soups, salads, sandwiches, Mexican seafood, appetizers, burgers, and a la cart menu.
If you want more healthy food, you should try out their low cabs menu that features grilled shrimp and veggies, grilled fish and veggies, and other entrees with veggies. It would help if you tried their house specials, they are really good, or you can also go with the regular dishes, they are good too.
Address: 2209-2215 W Main St, Artesia, NM 88210, United States
#6. Super Taco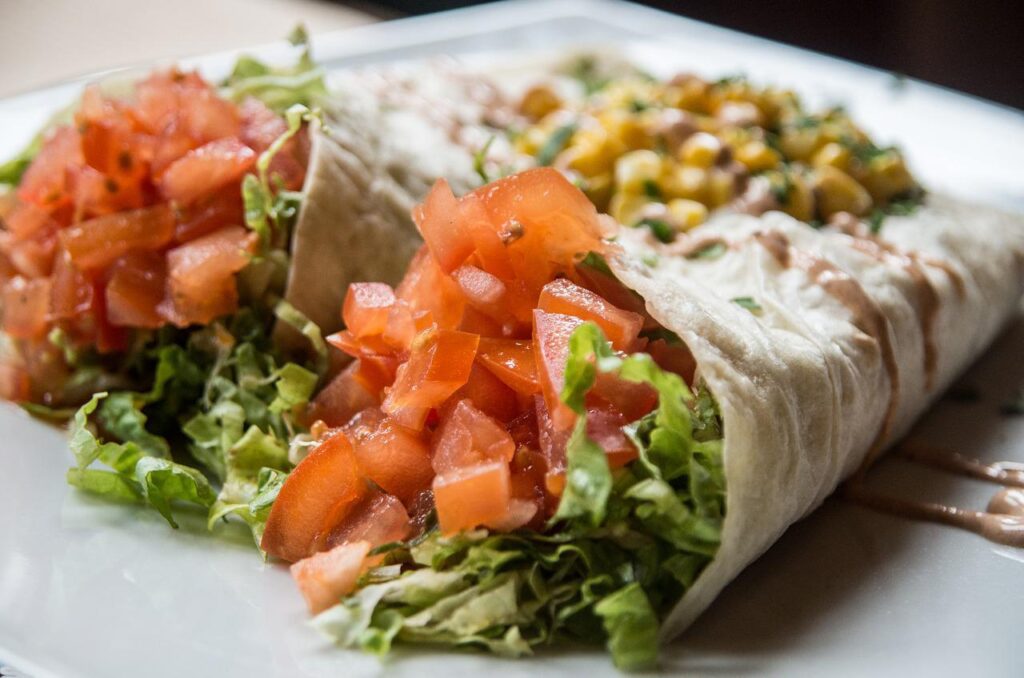 Super Taco is a good place to enjoy authentic Tacos plates and other Mexican treats such as Gorditas, burritos, Tortas, etc. They also serve Mexican hamburgers.
They are known to serve one of the best Asada tacos, so if you are craving them, you are welcome to come by. The Restaurant is simple, and its customer service is impressive.
They offer a limited menu, but all dishes are yummy. The place is moderately priced and offers a casual and relaxing dining space. The staff are friendly and attentive, and their general service is efficient.
Address: 702 S 1st St, Artesia, NM 88210, United States
#7. McAlister's Deli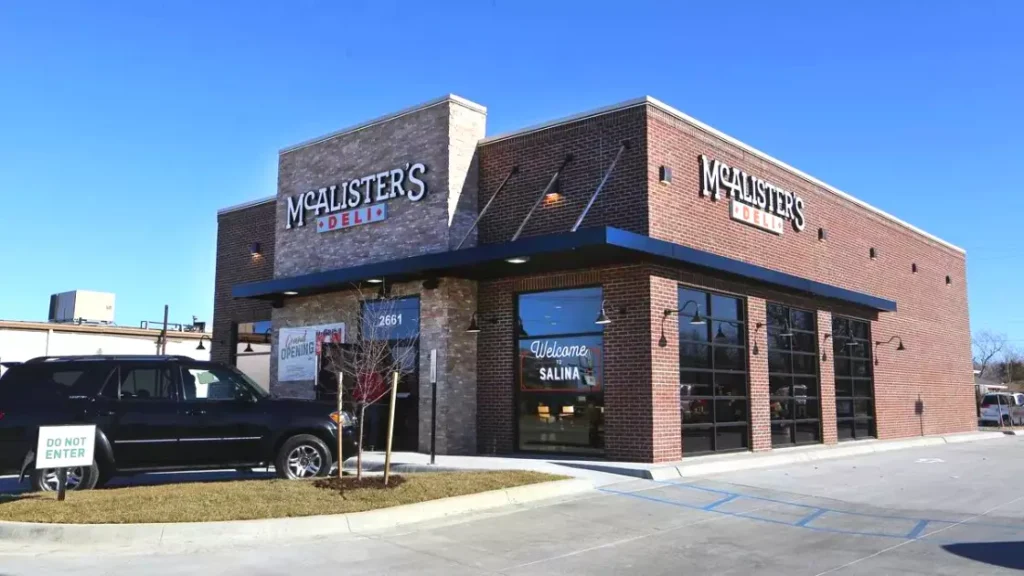 McAlister's deli is a nice sandwich shop that offers guests handcrafted sandwiches, fresh salads, and their famous sweet tea. The Restaurant is a simple and casual chain restaurant known for serving a great selection of sandwiches, stuffed baked potatoes, and sweet tea.
They offer small plates, quick bites, and several healthy options. While coming in for lunch or dinner, you could dine in or use the outdoor facility.
Both facilities offer a relaxing dining space. Their dining service also covers takeaway, drive-through, and curbside pickup, so whichever is convenient for you is readily available.
Address: 112 N 1st St, Artesia, NM 88210, United States
You may also want to check out the best restaurants in Starkville Mississippi, Hurricane Utah and Plymouth MA.
#8. Restaurante El Dorado
Restaurante El Dorado is a cozy restaurant with a casual dining space where you can enjoy quality Mexican dishes. They offer dishes rich in nutrients and Mexican flavor. They serve regular Mexican dishes but with a unique taste and flavor.
Their menu covers steak, enchiladas, salsa, hot sandwiches, fajitas, burritos, chilaquiles, and lots more. They also serve breakfast meals and dessert. It's a popular location for lunch and dinner, and common crowds include groups and tourists.
The food here is always served fresh and yummy, and it's the ideal spot for a Mexican breakfast treat. Their food is homemade, along with their sauces. It's a good place for kids and quick bites. Their service is fast, and their staffs are friendly. It's a great place. You should come by if you are around Artesia, NM.
Address: 317 W Main St, Artesia, NM 88210, United States
#9. Touch Down Barbecue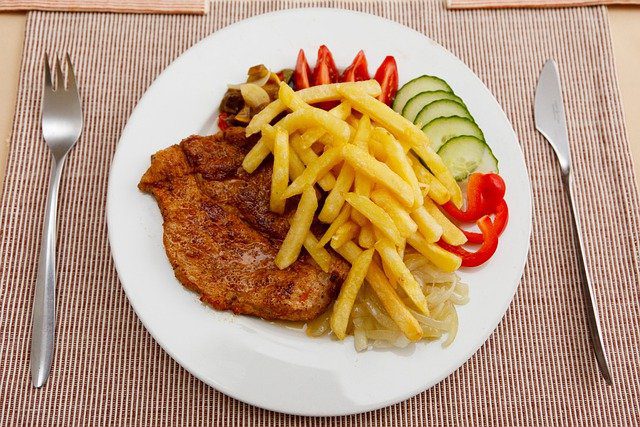 Touch down barbecue is a great barbecue spot in Artesia you shouldn't miss. This Restaurant has an impressive rating, and I think it's for their tasty grills, as their grilled plates are delicious.
They are popular for their amazing lunch meat combos and brisket nachos. They also serve dessert. Lunch is the only dining option available here, and it's a great place to come for comfort food and quick bites.
It's a casual restaurant with a simple interior and a relaxing atmosphere. I'd give them five stars for service and an authentic meal. Their service options cover outdoor seating, dine-in, and drive-through.
Address: 811 W Main St, Artesia, NM 88210, United States
#10. Adobe Rose Restaurant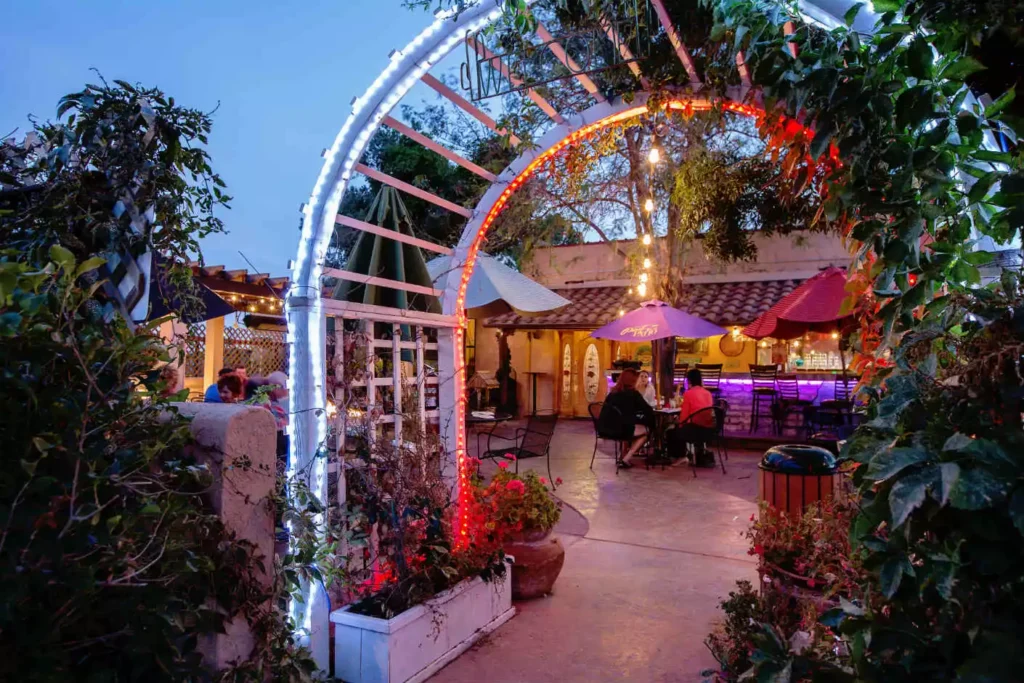 Adobe Rose Restaurant is a fancy restaurant that offers American and Southwest cuisine for lunch, brunch, and dinner. The restaurant features an attractive dining space with a casual atmosphere. Adobe Rose Restaurant is at the top of its game regarding great food, service, and value.
They offer dine-in and outdoor seating with a relaxing atmosphere. Their meals are moderately priced and excellent, and you will easily find the place warm and comfortable.
Their menu features burgers, chicken plates, fajitas, salads, appetizers, and various southwestern and American entries.
Adobe Rose Restaurant boasts fresh food prepared from farm-fresh local ingredients. Meals are always served fresh, and their Culinary traditions are kept updated. In addition to great food, you'd also enjoy great drinks here, especially wine and beer.
They also serve great cocktails, fine coffee, and tea collections. The Restaurant is a common location for group dining and is requested by Tourists, and is LGBTQ+ friendly.
Other food provisions include health options, happy hour food, vegetarian options, a kid's menu, and late-night food. Facility -vase features include a bar on site, high chairs, reservations, debit card payments, live music, takeaway, and outdoor seating. Dinner reservations are highly recommended.
Address: 1614 N 13th St, Artesia, NM 88210, United States
#11. Nina's
Here's a nice Mexican restaurant you wouldn't want to miss, Nina's Restaurant. On top of our list of Mexican restaurants in Artesia, NM, Nina's offers appetizing Mexican tests prepared in traditional Mexican style.
It's a cozy restaurant that features a casual dining space, where they were small plates, comfort food, and quick bites for breakfast, dinner, and lunch. Their food menu covers Tacos, Mexican burgers, salads, Guacamole, beef or chicken fajitas, burritos, enchiritos, chicken or beef taquitos, and more.
Also, they serve American food such as steak fingers, hamburgers, chicken strips baskets, grilled cheese sandwiches, and club sandwiches. The kid's menu is also considered, as well as vegetarian options. Provisions such as takeout, curbside pickup, delivery, credit card payment, and reservations are available.
Address: 1700 W Main St, Artesia, NM 88210, United States
You dont want to miss out the best Restaurants in bloomington illinois, Restaurants in Waxahachie Texas and Restaurants In Fayetteville Georgia.
#12. Ever Spring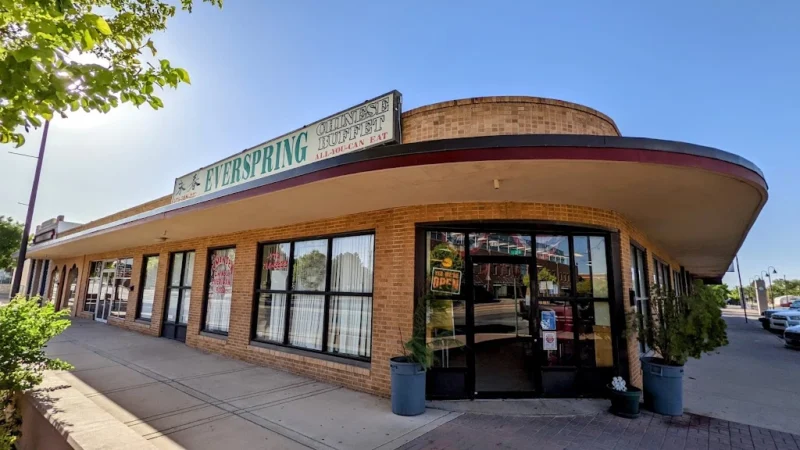 Ever spring is one of those amazing Chinese restaurants in Artesia, NM. You have to experience it. They offer an all-you-can-eat menu, quick bites, and healthy options. The place has a casual atmosphere and is popular for lunch, dinner, and solo dining.
The service option covers only done-in and takeaway. Their food ranges from soups, friend drive, Lo mein, chow me in, rice noodles, sandwiches, vegetarian delight, and others. They also serve American specialties such as mixed fried chicken, fried fish, chicken strips, etc.
They offer a lot of vegetarian options. It is a great place for a vegetarian. Their food is moderately priced and does not make it less quality as they prepare their food with quality ingredients.
Though they offer limited options, their food selection is impressive. So if you happen to be around Artesia Historical Museum and Art center, you can stop by if you are searching for an authentic Chinese restaurant you should visit.
Address: 502 W Main St, Artesia, NM 88210, United States
#13. Los Agaves Restaurant
There are a lot of great Mexican restaurants in Artesia, NM, and Los Agaves restaurant is one of those great restaurants. This restaurant provides healthy and delicious food to customers for breakfast, lunch, and dinner.
They offer an all-you-can-eat menu, covering comfort foods, quick bites, small plates, and healthy options. They serve burritos, homemade tacos, torta cheese quesadillas, meat quesadillas, salads, steaks, seafood, and Agaves specials.
If you come for breakfast, you'd be offered pancakes, omelets, steak, ham, and other Mexican breakfast treats. They also offer children's plates that include cheese enchiladas, fajitas, tacos, crispy tacos, hamburgers, chicken strips, and others. You'd also enjoy desserts and a la carte items. For drinks, they offer beer, including imported and domestic beers.
Address: 611 N 8th St, Artesia, NM 88210, United States
#14. La Herradura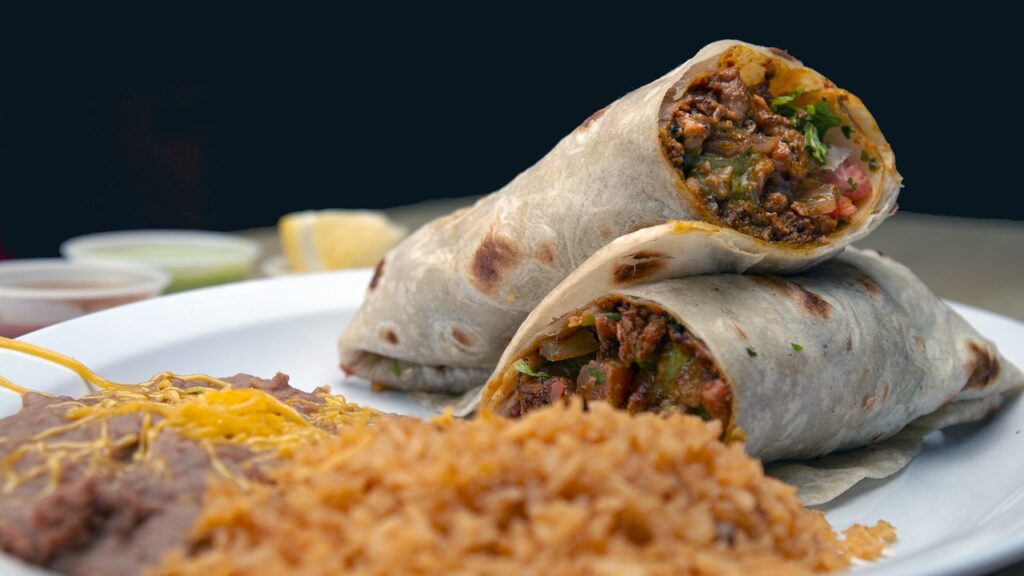 If you are looking for a nice warm restaurant for group dining, then La Herradura is the spot you are looking for. The Restaurant offers traditional Mexican cuisines in a unique style. They serve small plates, quick bites, as well as healthy options.
You'd enjoy their seafood as they offer guests a good seafood menu that includes shrimp, grilled tilapia, and other seafood plates. If unsure what meal to choose, you could start with the items on the favorite menu. They are really good.
This restaurant is popular among tourists and locals. This Restaurant offers authentic and moderately priced meals and is known to offer excellent customer service. I'd recommend you dine in to enjoy the homely atmosphere, but if you can't dine in, you could order a takeaway and enjoy your meal at home or outside.
Address: 1901 N Pine St, Artesia, NM 88210, United States
#15. Alma's Restaurant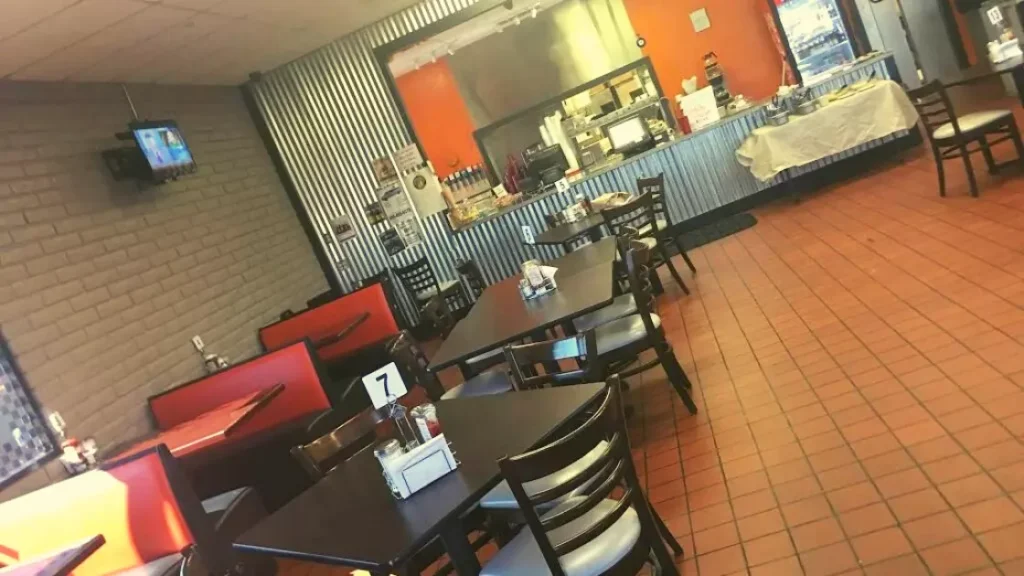 Alma's Restaurant is a casual Mexican Restaurant that offers cozy, well-organized dining seating, where they serve tacos, sandwiches, burgers, soups, and salad. They also serve home-cooked breakfast meals such as pancakes, sandwiches, burritos, and omelets.
They also offer great coffee and tea selection. The atmosphere in the Restaurant is cool and relaxing, as you'd easily feel comfortable here.
The staffs are quite considerate and friendly. Their customer service has no complains, and their food is always fresh. Alma's restaurant service options include drive-through, takeaway, and dine-in.
Address:  1802 W Main St, Artesia, NM 88210, United States
Enjoy your meal at Artesia New Mexico
Enjoy authentic flavors in the best Mexican restaurants in Artesia. Our list covers restaurants that offer the best service around town, great food, and a comfortable environment.
To enjoy satisfactory service in Artesia, we'd advise you to pick the Restaurant that suits your preference and taste. Trying out new places can also be exciting. Whichever way, make a pick from our list of top 15 Artesia, NM restaurants, and you won't regret it.