Restaurants in Perrysburg Ohio: 10 Best Places to Eat
What do you think of when you hear about the best restaurants in Perrysburg Ohio? The obvious answer would be food, but what kind of food? Which restaurants serve which kinds of food? And where can you find them?
Whether you're in the mood for something fancy or casual, want to splurge or save some money, or are just looking for something new, there are plenty of restaurants in Perrysburg, Ohio, that fit the bill.
In this guide to the best restaurants in Perrysburg, Ohio, we'll tell you all about the places in Perrysburg, Ohio, where you can get great food from breakfast through dinner and everything in between! We'll even give you our recommendations.
Let's get started.
The Best Restaurants in Perrysburg Ohio
#1) The Benchmark Restaurant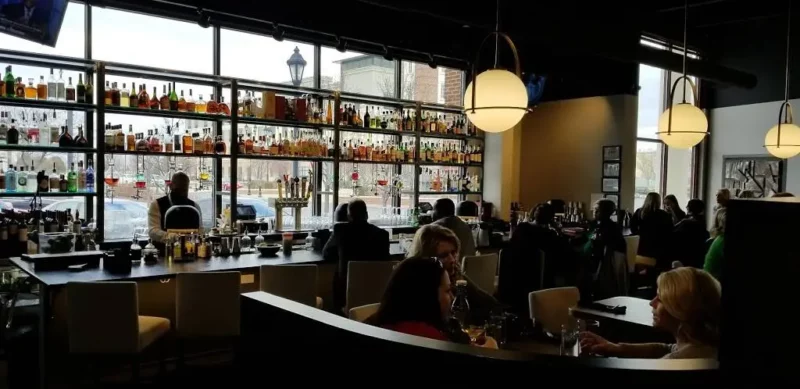 The Benchmark is a nice steak restaurant in Perrysburg, Ohio. It has a homey feel with its wooden furnishings and linen-covered tables.
The prices are reasonable, and so is their food. Some of my favourite dishes there include their country-fried steak and homemade fries and blueberry pancakes for breakfast.
The Benchmark offers a quiet environment for both couples and families. Plus, it's easy to access from anywhere! I like that they have specials every day, such as their $6 lunch special, where you get soup or salad with your entree, making it affordable for everyone who enjoys eating out without blowing a big budget at once.
Top Reviews: "One of the best meals I have ever had. The carpaccio appetizer was to die for. Our steaks were cooked perfectly and tasted great. The only thing to have an issue was the broccoli side was a bit burnt." ~ Kourtney S
Address: 6130 Levis Commons Blvd, Perrysburg, OH 43551, United States
#2) American Table Family Restaurant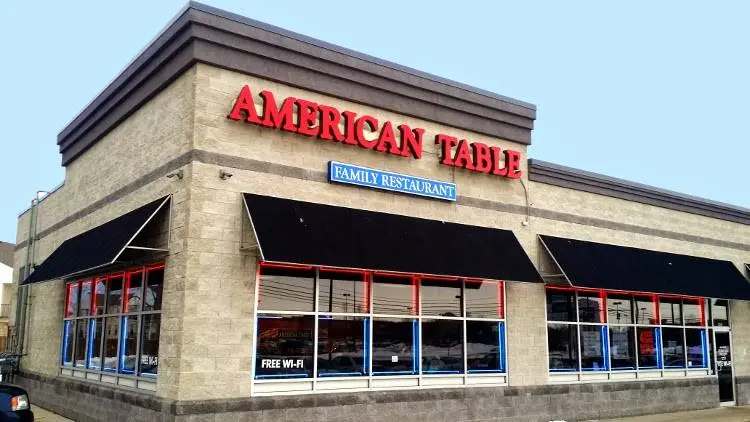 Come for lunch, come for dinner, or stop by for a snack. With American Table Restaurant's menu options and friendly service, you'll feel at home.
Pick up their new York strip steak while you're there. It comes with mashed potatoes and homemade applesauce! Try their Asian chicken salad with house-made ginger dressing as an appetizer if you want something lighter. Either way, you won't be disappointed.
Address: 580 Craig Dr STE 1, Perrysburg, OH 43551, United States
#3) Cracker Barrel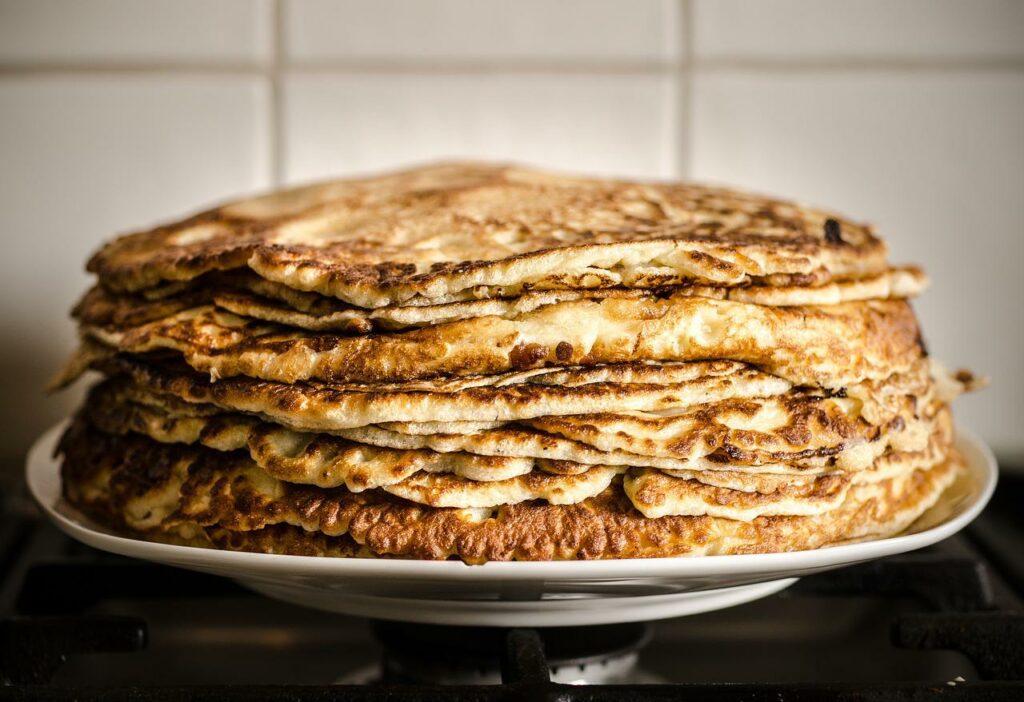 This is a great place for lunch or dinner. Serving southern cooking, Cracker Barrel has old-fashioned favourites like chicken and dumplings, meatloaf, and macaroni and cheese.
There are also healthy options, including turkey burgers and veggie sandwiches. Prices are reasonable, so you can afford to stop by several times while traveling through Perrysburg.
Top Review: "Not bad. The fried apples were mid tempature which dissatisfied me. Good Mac. Sincerely-
Bartholomule" ~ Olivia F.
Address: 27491 Helen Dr, Perrysburg, OH 43551, United States
You would also love to check out the best restaurants in Farmington, Crossville and Bettendorf IOWA.
#4) Scrambler's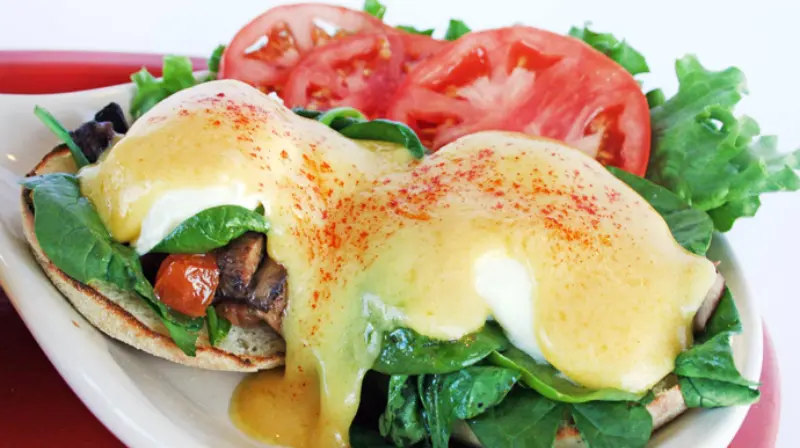 A local favourite. Not only are their breakfasts delicious, but they are also very accommodating and nice people. They have amazing service as well as food that seems never to end. Stop at Scrambler's if you ever find yourself hungry while passing through West Toledo. You won't regret it!
Top Review: "This is one of our favorite places for breakfast! The food is always so well made and unique! They're only open for breakfast and brunch so come early! The staff is very kind and quick about getting your food out. My last time in I got the avocado everything bagel with an over easy egg, insanely delicious and generous with toppings. Very clean as well." ~ Whitney B
#5) Waffle House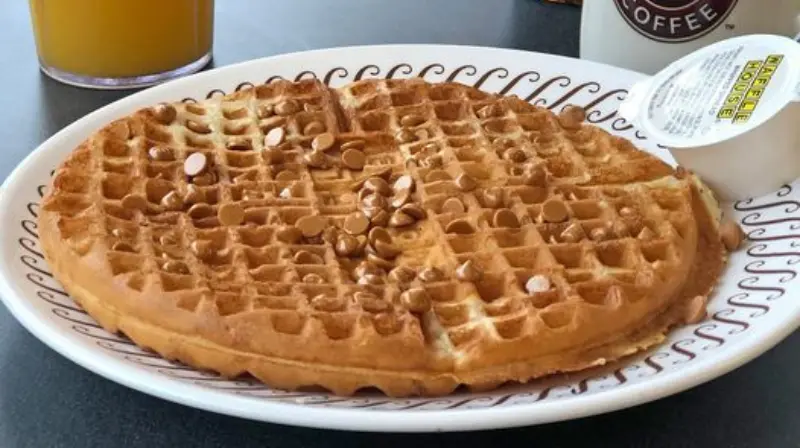 If you're craving a good breakfast, visit Waffle House. The Waffle House is probably better known for its location than it is for its food.
It doesn't have many frills, but it offers solid meals at reasonable prices, and it can be hard to find if you don't know where it is. But once you do, don't expect to leave hungry; these folks like to fill your belly! It's also one of the fast-food restaurants in Perrysburg, Ohio.
Top Review: "The food was made for a trucker with large delicious portions and it was very good I hate the cleanliness of the restroom. The food gave me the runs and I needed to go and the bathroom was so gross I ended up pooping in the sink" ~ Sam C.
Address: 26046 N Dixie Hwy Perrysburg, OH 43551
#6) Bob Evans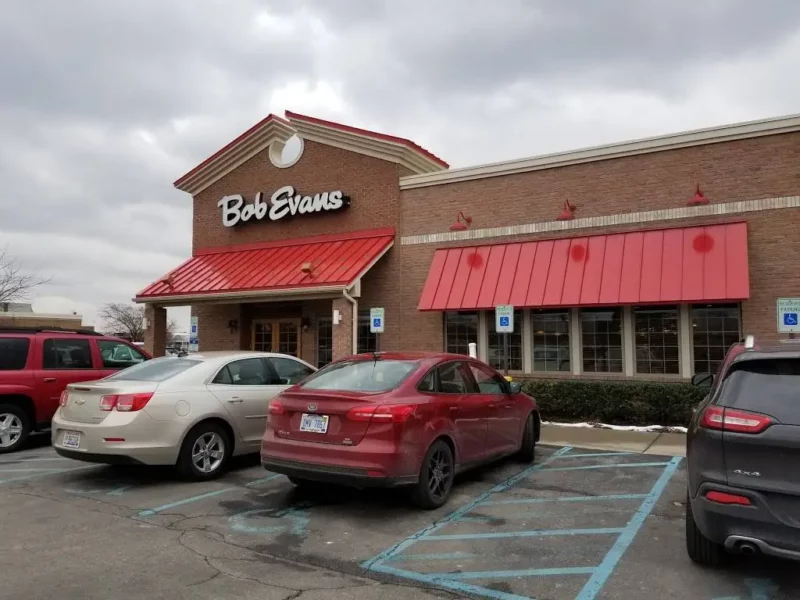 Bob Evans Restaurants is a chain of family-style restaurants located primarily in smaller towns and rural areas. This restaurant features delicious food, friendly servers, and affordable prices.
The menu at Bob Evans includes all of your classic breakfast favourites such as pancakes, eggs, bacon, sausage, waffles, and hash browns. For lunch or dinner, you can also find various burgers like grilled cheese or a hamburger steak.
Bob Evans has an extensive drink menu with different types of coffee drinks, smoothies, and milkshakes. Its also seen as a takeout restaurant in Perrysburg.
Top Reviews: "Ate here with the family on Saturday in between soccer games. The food was good and the coffee as good as always. Service was decent, though they were rather busy and we had a long wait to get a table and another long wait to get the food once we ordered. " ~ Madison V.
Address: 1303 Levis Commons Blvd Perrysburg, OH 43551
#7) Dale's Bar & Grill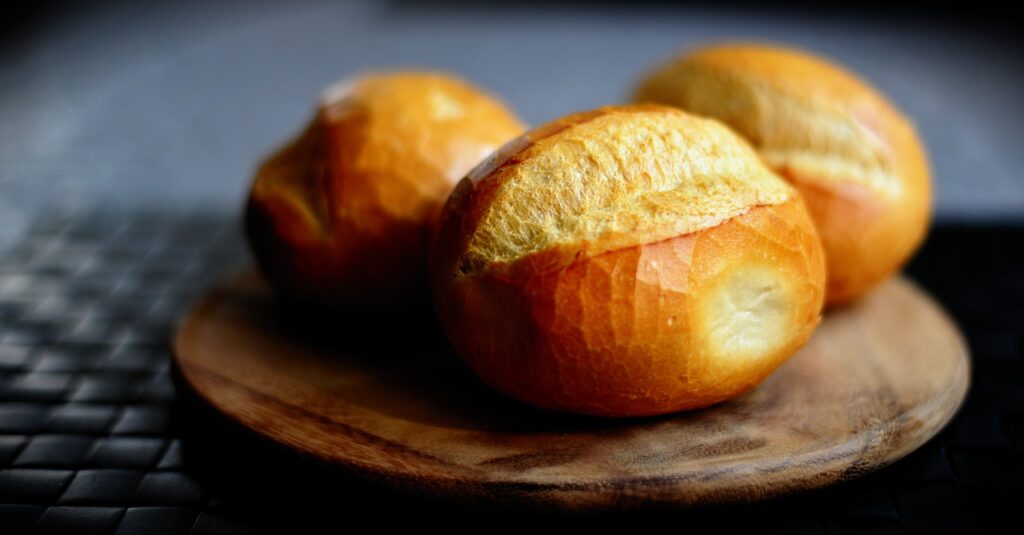 Dale's Bar & Grill is located in downtown Perrysburg restaurants and is a great place for families to have a meal. Not only can you enjoy all kinds of food on their menu, but they also have many beers on tap!
And if you're looking for some entertainment while you dine, check out their events calendar because they often feature live music. Dale's Bar & Grill has something for everyone; adults and children will enjoy it here!
Address: "Great hole in the wall local establishment. It's been around a long time. Great food and service. I would recommend getting there early as it fills up quickly and seating is limited on the inside." ~ Rob R.
Address: 322 Conant St, Maumee, OH 43537, United States
Are you about to embark on an adventure to the united states for a nice holiday? You can also check out the the best restaurants in Gainesville, Cary and Georgetown.
#8) Clara J's at 219 Tea Room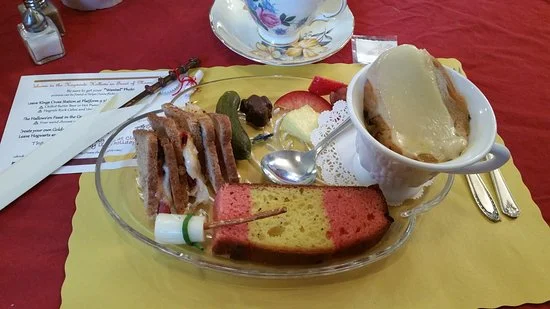 This is a classy place where you can get good steak and seafood. It has a small but nice menu, and it's BYOB, so you can enjoy your favourite wine with your meal.
The owners are friendly and attentive, and they serve some of their dishes with proper tea, which is delicious! If you don't have time for a sit-down dinner at Clara J's, you can also get carryout from them.
Top Reviews: "My afternoon tea or as they refer to it as proper tea was phenomenal. I am an avid fan of this civilized custom of afternoon tea and visited numerous tea shops, hotels and restaurants throughout our country. Clara Js tearoom in Maumee, Oh is among the best!" ~ Don S.
Address: 219 W Wayne St, Maumee, OH 43537, United States
#9) Dino's Restaurant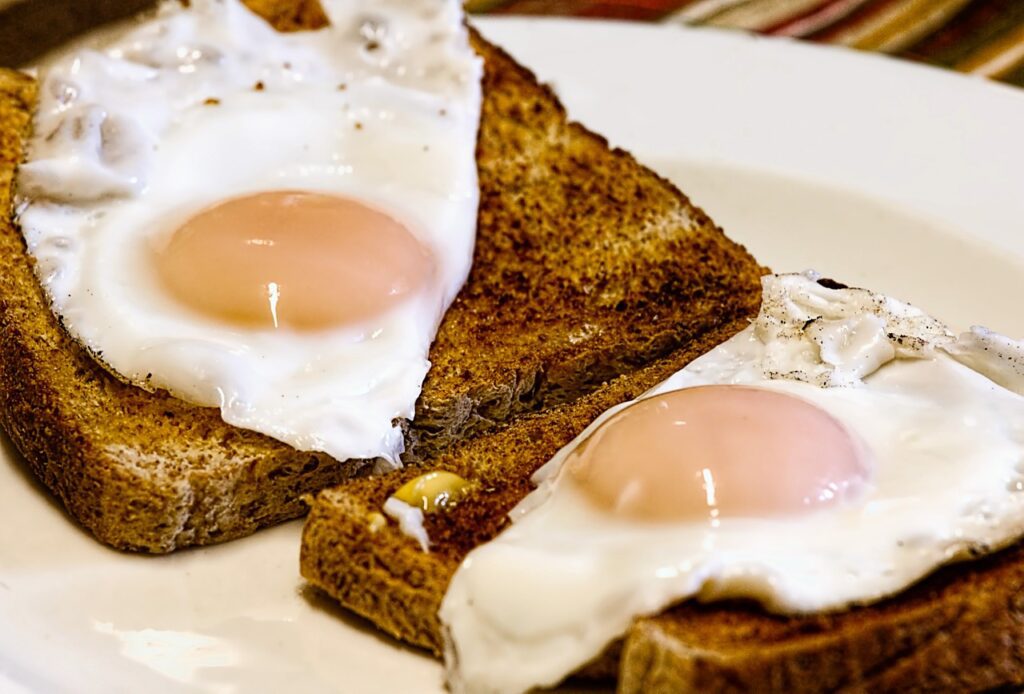 One of our favourites, Dino's Restaurant, is a local joint with character. The wait can be long during peak hours, but it's worth it for their delicious food and old-fashioned atmosphere.
If you're looking for something lighter, try one of their signature salads or sandwiches (the Reuben is a favourite). If you want something more filling, try one of their dino Greek Omelets, Chili or entrees like meatloaf or salmon.
Address: 129 Golden Gate Plaza, Maumee, OH 43537, United States
#10) Vito's Pizza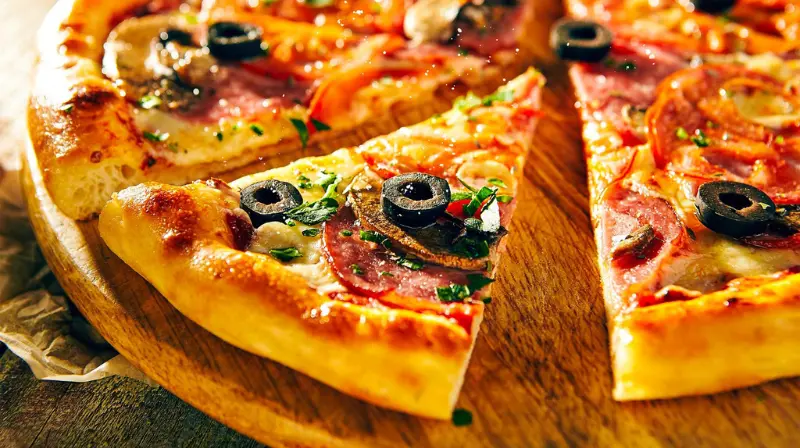 Vito's is arguably one of the best Italian restaurants in Perrysburg, Ohio, and one of the best pizza places. The menu has great stuff like pizza by the slice, chicken parmesan, stromboli and spaghetti if you're not feeling pizza.
And yes, their bread is great! The prices are very reasonable so that it won't break your bank either. A must-try restaurant in Perrysburg, Ohio!
Top Reviews: "Ordered many times from you at your Perrysburg location, pizza always arrived hot and the order is always correct! Will keep ordering from th m great pizza and foldovers are terrific" ~ Janice K.
Address: 118 W South Boundary St, Perrysburg, OH 43551, United States
Enjoy Your Meal in Perrysburg Ohio
It might be time to check out some of these great places! Maybe you'll find your new favourite restaurant right here in Perrysburg.
Always be sure to eat smart and keep healthy habits in mind while trying new restaurants or any other time. You should also try different foods at home and save yourself some money while doing so. A well-rounded diet is a large part of staying healthy, so don't forget about your veggies!
You can still go out with friends or family. Just do it safely. Remember that food is supposed to taste good and will help you stay on track when enjoying any meal at any restaurant!
Disclaimer: Vasttourist always strives for content accuracy. Since the time of publishing, travel-related information regarding pricing, schedules, and hours may have changed. Please see individual websites embedded in this post for the most current trip-planning information.

Unless otherwise stated, Vasttourist does not claim ownership of any images used on our blog site. The respectful owners of all visual content have copyright protection. We try to include links to the sources. If any images are your property and you do not want them to appear on our blog, don't hesitate to contact us; we will take them down immediately. We support properly crediting the original writer, artist, or photographer.