Are you looking for the best restaurants in Bettendorf Iowa? Bettendorf, Iowa, is an up-and-coming dining destination with new restaurants opening every year to keep up with the growing population of residents who call this city home.
Whether you're visiting or you've lived here your whole life, there are many places you can eat that you haven't yet tried, and it's time to see what the local culinary scene has to offer you! Enjoying your dining experience is as important as enjoying your stay in Bettendorf. A dining guide is essential to achieve a great dining experience.
This article covers the list of the 10 best restaurants in Bettendorf, Iowa, to help you discover restaurants that offer great food and excellent service. From grill spots to pizza spots, seafood, Mexican restaurants, Italian restaurants, and American restaurants, you have to pick the one that suits you best.
10 Best Restaurants in Bettendorf IOWA
#1) The Tangled Wood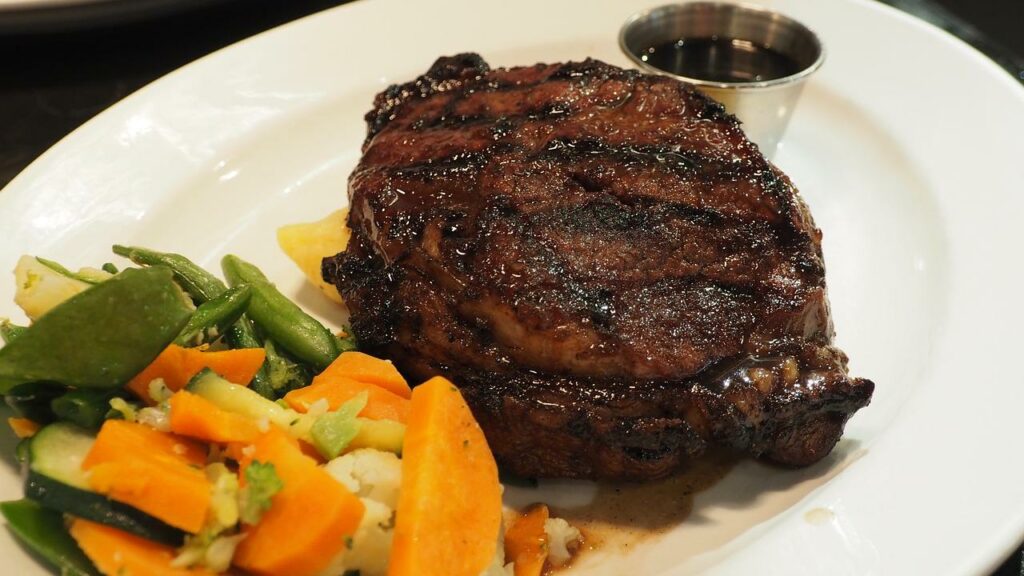 The Tangled Wood is one of the best spots in Bettendorf for stuffed onion rings, craft beers, crab region, chicken sandwiches, and Reuben. The Tangled Wood is a gastropub that offers a classic pub, an amphitheater, games, and a rustic bar.
They serve high-quality dishes prepared with authentic ingredients. They serve fresh and flavourful dishes that will satisfy your taste buds.
Their menu is designed to provide you with a dish to satisfy your cravings. What's more? Their rustic barn has a high rating, as their bar menu covers a good selection of domestic and craft beers.
Their cocktail menu is well crafted, and every item is delicious. They offer outdoor seating plus live music, which is a good combination to help you relax after a long day.
Address: 3636 Tanglewood Rd, Bettendorf, IA 52722, United States
#2) Exotic Thai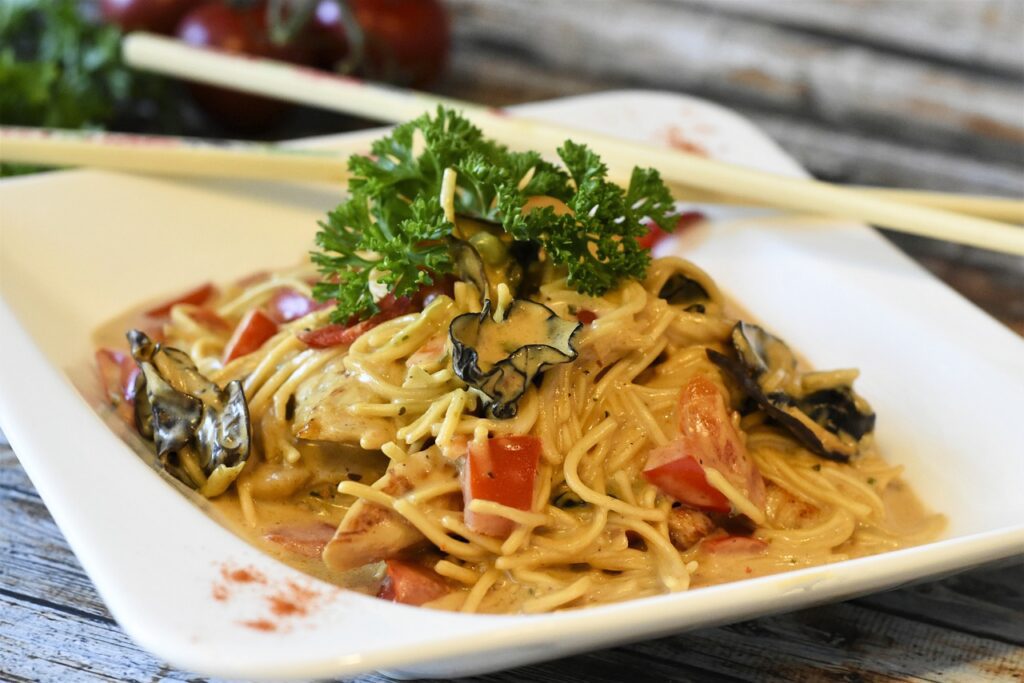 The next on the list of best restaurants in Bettendorf, Iowa, is Exotic Thai. This is one of the best spots in Bettendorf to enjoy authentic, traditional Thai dishes.
They offer a vast menu of traditional and contemporary Thai cuisine, presented in a creative and modern style. If you want something spicy and delicious, you've come to the right spot, as Exotic style offers spicy and delicious dishes.
They also serve delicious soups with tasty spices and flavor. Homemade dumplings are also available for order. They offer excellent table service and healthy food.
Address: 2303 E 53rd St, Davenport, IA 52807, United States
#3) Trattoria Tiramisu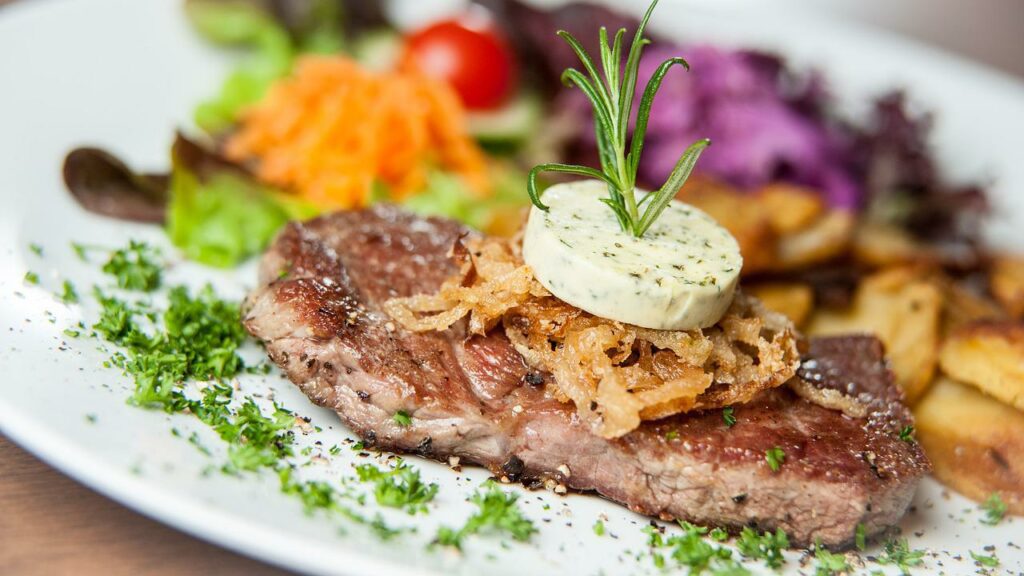 If you are looking for a good restaurant to enjoy Italian classics, Trattoria Tiramisu is a good choice. The restaurant is organized in a casual setting, and the atmosphere is good for dates and another special dinners.
The culinary service is great, from their flavourful sauce to delicious pasta, seafood, pizza, soups, and dessert. The popular dishes you might want to try are ravioli frittata, spaghetti with meatballs, Alfredos, and ravioli alla Rossini.
Their dine-in service is quick and stable, and their takeout options are also stable. They offer waiter service, a lunch buffet, accept credit cards, offer military discounts, and accept reservations. Trattoria Tiramisu has a full bar that serves a variety of alcoholic beverages and domestic beers.
Address: 1804 State St, Bettendorf, IA 52722, United States
If you stay around texas, you would love to check out the best restaurants in San Marcos and Addison.
#4) Riverside Grille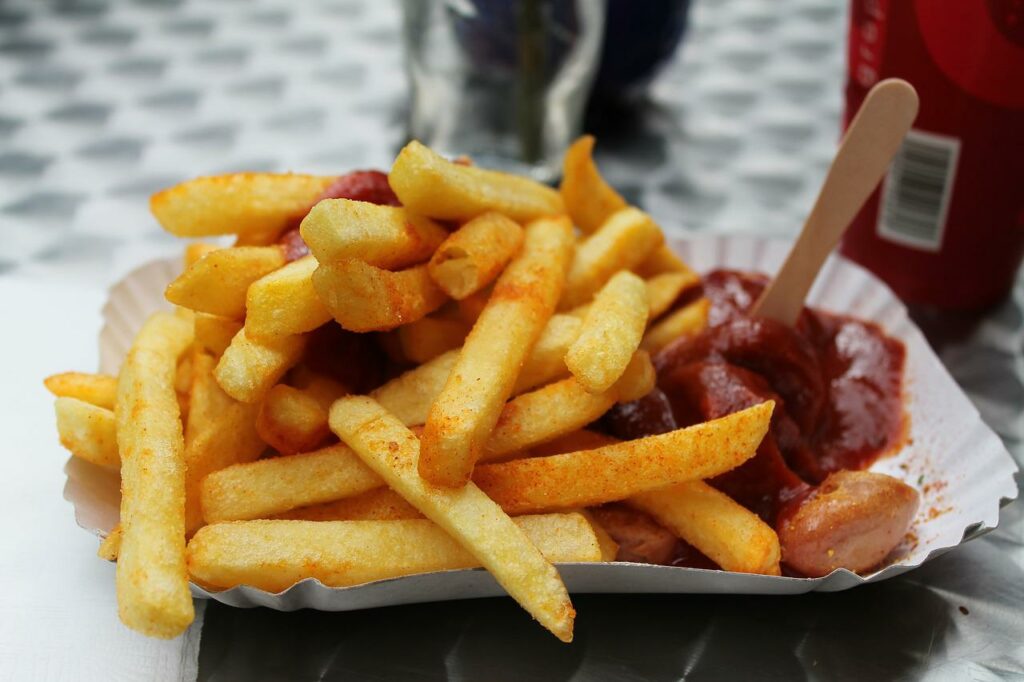 This restaurant is one of Bettendorf's local grill spots that offers a full lunch and dinner menu and a sports bar. They serve freshly made local American dishes. They serve sandwiches, pizza, steak, pork, chicken, burgers, and wraps, including veggie wraps, sides, slices, and dressing.
They offer dine-in, with impressive waiter service. Their foods are made from scratch with local American ingredients, and they come out delicious. You can enjoy their healthy options, such as Vegetarian options, which come in burgers, sandwiches, and other entrees.
In cases where you can't dine in, the takeout option is readily available. Riverside also pass the taste of affordable restaurants in Bettendorf, Iowa, so you do not need to worry about the price of the meals because they are affordable.
Riverside offers a full bar, where you can enjoy your drink and, if you enjoy sports, enjoy your favorite game. There's also live music to complete Riverside's nightlife experience.
Address: 1710 Grant St, Bettendorf, IA 52722, United States
#5) Verde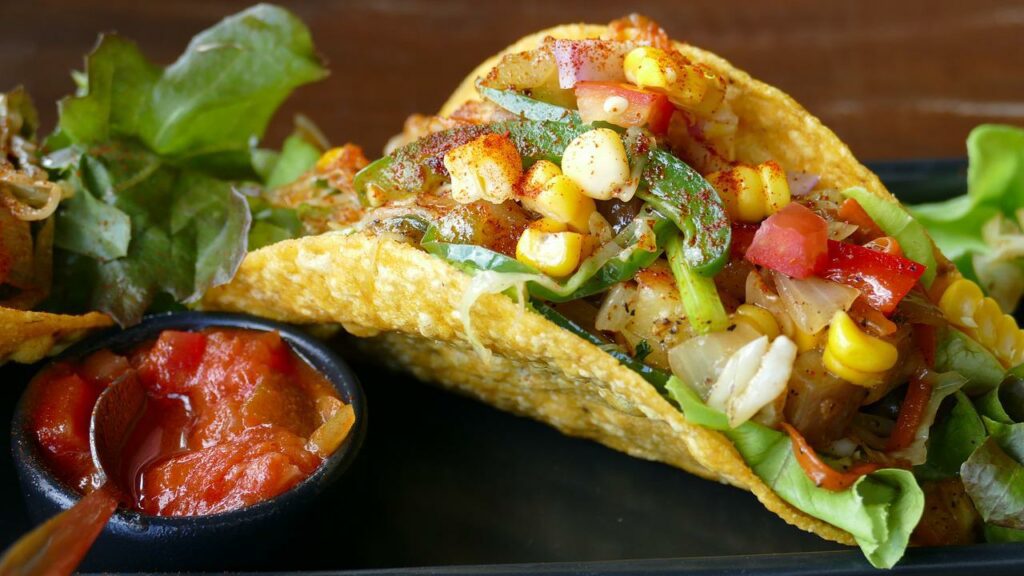 Verde offers the best Mexican flavors in Bettendorf. They prepare local Mexican cuisine, served in a modern and artistic style. They offer a satisfying and fun dining experience.
They are known to offer high-quality service both in terms of food and customer aid. Their menu is narrowed to small plates, large plates, and desserts, all consisting of native Mexican dishes. They offer vegetarian options in wraps, salads, and entrees.
It's easy to select a dish, as their menu is not very long. They offer limited options that are packed with flavors. For drinks, they serve beverages, including cocktails.
Address:  1507 State St, Bettendorf, IA 52722, United States
#6) Treehouse Pub & Eatery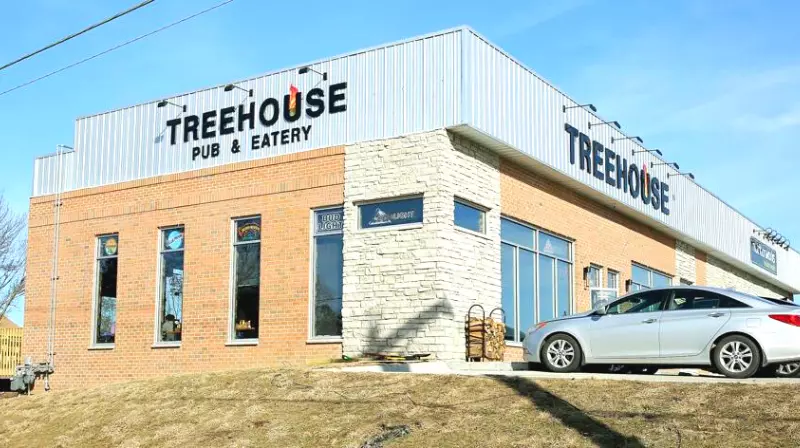 Tree House Pub is best for locally sourced American dishes, craft beer, and delicious pizza. The dining room is elegant as it is designed in a wood decor and has spacious deck seating. They serve locally grown meats, locally brewed beers, and fresh vegetables, as well as refreshing beverages.
Their menu covers soups, wood-fired pizza, salads, prime rib burgers, sandwiches, treehouse specialties, and beverages, including chocolate milk, iced tea, and coffee. They have various drinks, from cocktails to beers, drinkable desserts, and wines. Their menu is vast, as there's something for everyone, even picky eaters.
They offer a lot of healthy options that are especially delicious. Treehouse is good for kids, perfect for lunch and dinner, and best on Friday and Saturday nights. Other available services include waiter service, outdoor seating, free wi-fi, and credit card payments.
Address: 2239 Kimberly Rd, Bettendorf, IA 52722, United States
#7) Lemon Grass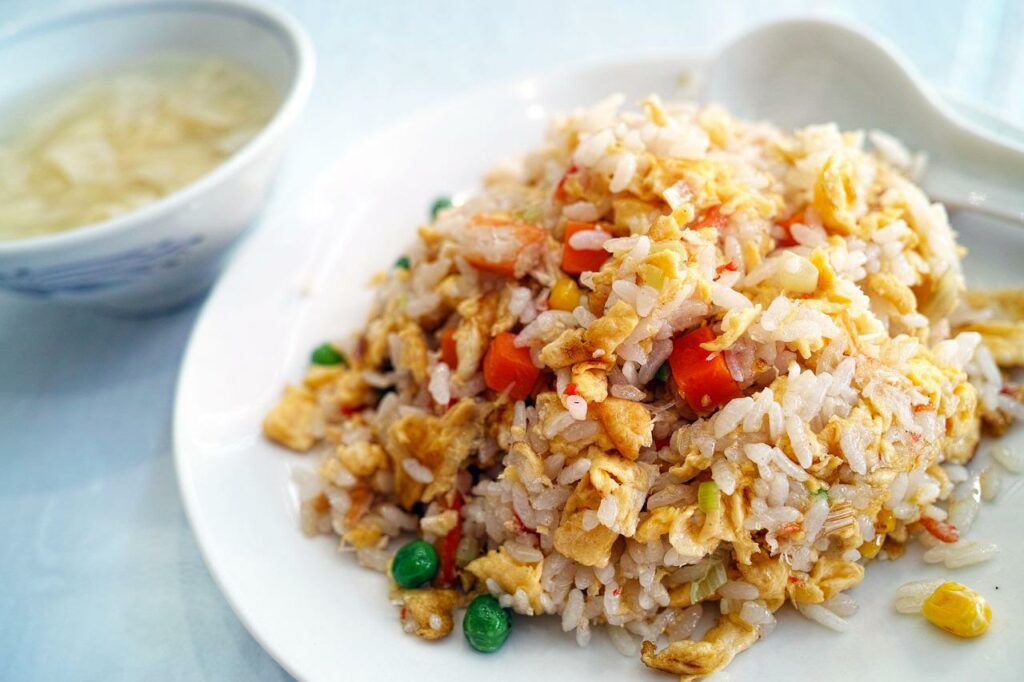 Looking for a good Asian restaurant in Bettendorf? Lemon Grass is a good option. They serve updated Thai fare and delicious cocktails.
They serve soups, including vegetable and none vegetable options. In addition to Thai classics, they serve other Asian dishes such as Chinese rice and noodles.
The environment is clean and organized, and their staffs are attentive and friendly. The place is good for groups and solo dining. They offer beverages, including local Asian teas.
#8) Cracker Barrel Old Country Store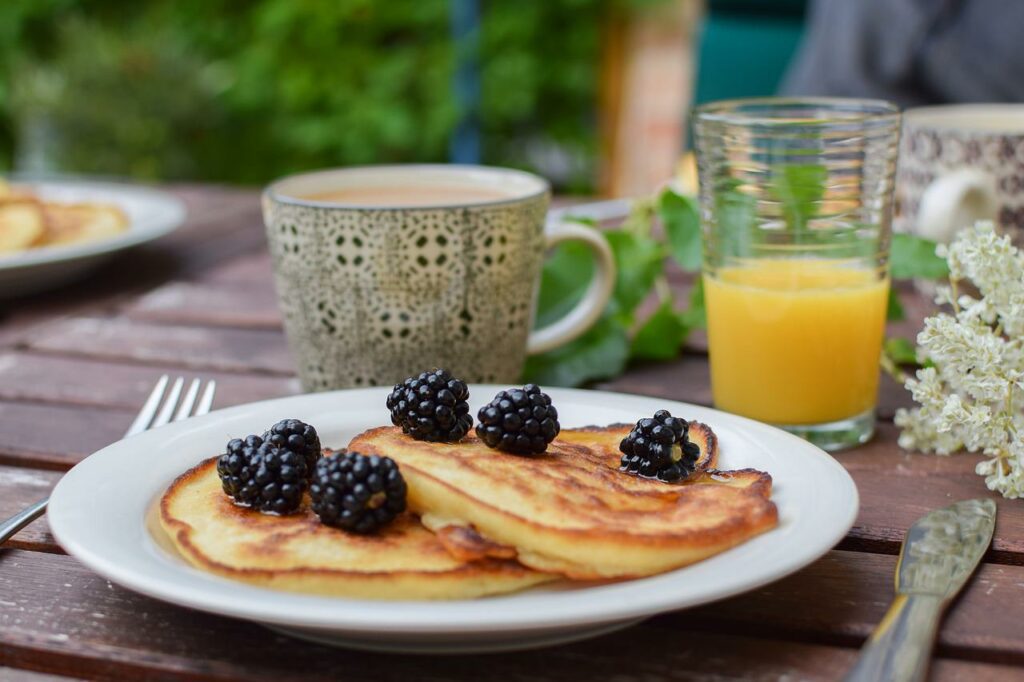 This homey chain restaurant offers American comfort foods and eats menu and an on-site store. They offer dine-in in an organized, casual setting.
The place is quite popular for lunch and dinner. They offer a seasonal menu that allows you to experience flavors of different seasons.
The regular favorites include Fish, ham, corn, biscuits and gravel, country fried steak, pancake, dumplings, mashed potatoes and gravy, and Country breakfast with sirloin steak.
Address: 300 Jason Way Ct, Davenport, IA 52806, United States
#9) Jimmy's Pancake House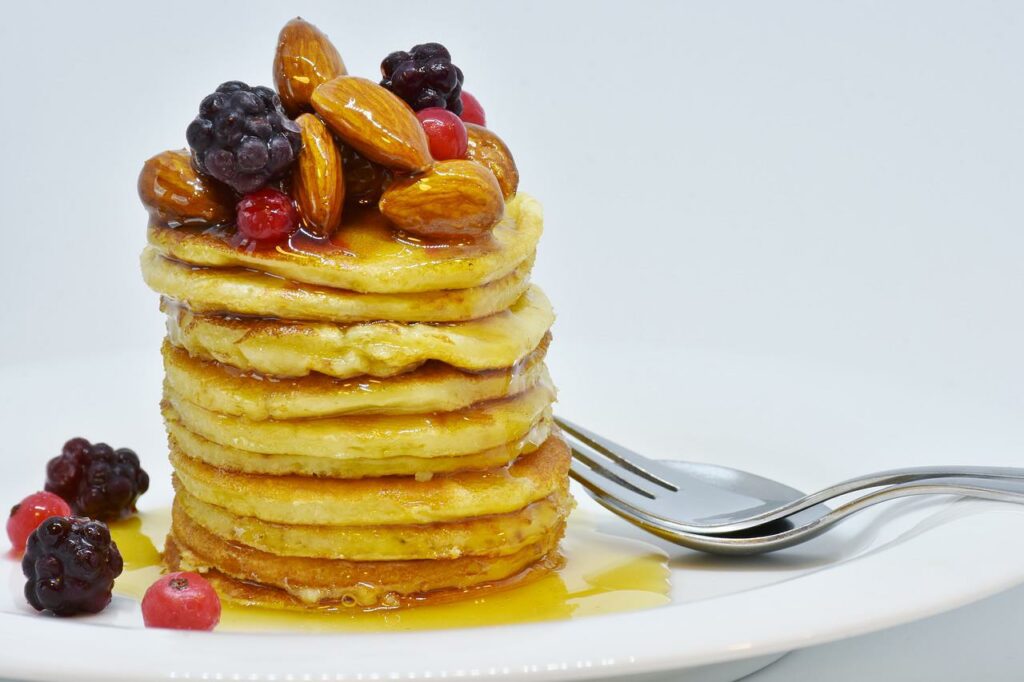 This old-fashioned breakfast restaurant serves homemade breakfast fish plus burgers and sandwiches. Their signature dish is homemade Pancakes and desserts.
They offer waffles, steak dishes, Egg dishes, omellete, and pastries. The place is quite cozy and has a homely atmosphere. They serve great coffee and other refreshing beverages. This place is good soot on days when you are tired to cook but wants to enjoy homemade breakfast.
Their service is organized and stable, and the environment is serene and relaxing. There's a provision for a kids menu and takeout services if you do not want to dine in.
Address: 2521 18th St, Bettendorf, IA 52722, United States
#10) Texas Roadhouse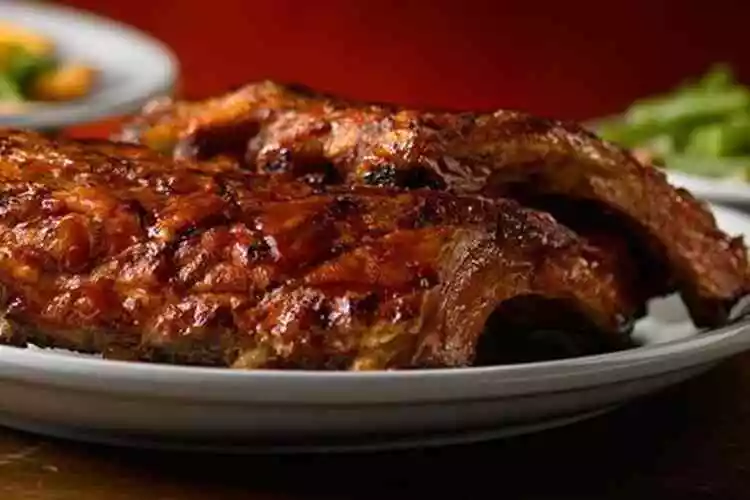 Another great steak restaurant in Bettendorf you should try is Texas Roadhouse. They are best at juicy, delicious steaks. They serve local American fare with a southwestern flair.
The dining hall is designed in a Texas-themed decor that gives the place a Texas-away-from-home look. The place is usually lively and entertaining.
Their menu consists of steaks, ribs, Margaritas, beer, burgers, country diners, seafood, salads, and desserts. They offer quality service, so you are sure to have a pleasant dining experience.
Address: 4005 E 53rd St, Davenport, IA 52807, United States
Enjoy your meal at Bettendorf, Iowa
Overall, there are plenty of reasons to visit Bettendorf. Its biggest attractions are family-friendly; its residents are friendly and active in local politics; it's affordable; it has plenty of shopping malls and restaurants; and as a bonus, you can easily stop at any of these five places while traveling through town.
Finding your preferred eatery is our priority. With the list we've covered, you are sure to find the restaurant that will satisfy your cravings. If you're looking for a perfect place to live or visit or even try some new food, be sure to make your way over to Bettendorf. You won't regret it!
However, if your favorite restaurant isn't listed above, kindly drop a comment, and we will consider adding it to our list.
Disclaimer: Vasttourist always strives for content accuracy. Since the time of publishing, travel-related information regarding pricing, schedules, and hours may have changed. Please see individual websites embedded in this post for the most current trip-planning information.