There are plenty of great restaurants in Crossville, TN, but if you're visiting from out of town and want to know where to get the best food and service, you'll want to check out these restaurants first.
The best dining experience is achieved through great food and quality service, and not every restaurant might meet this standard. Great food plus quality service equals a satisfied customer, and as such, we carefully considered these qualities while compiling a list of restaurants you should visit in Crossville.
If you're new to the area or just looking for something new, we've put together this handy guide to the best restaurants in Crossville, Tennessee, complete with reviews and photos of the food, so you can decide before heading out to eat this weekend.
10 Best Restaurants In Crossville TN (Tennessee)
#1) Stagecoach Place Cafe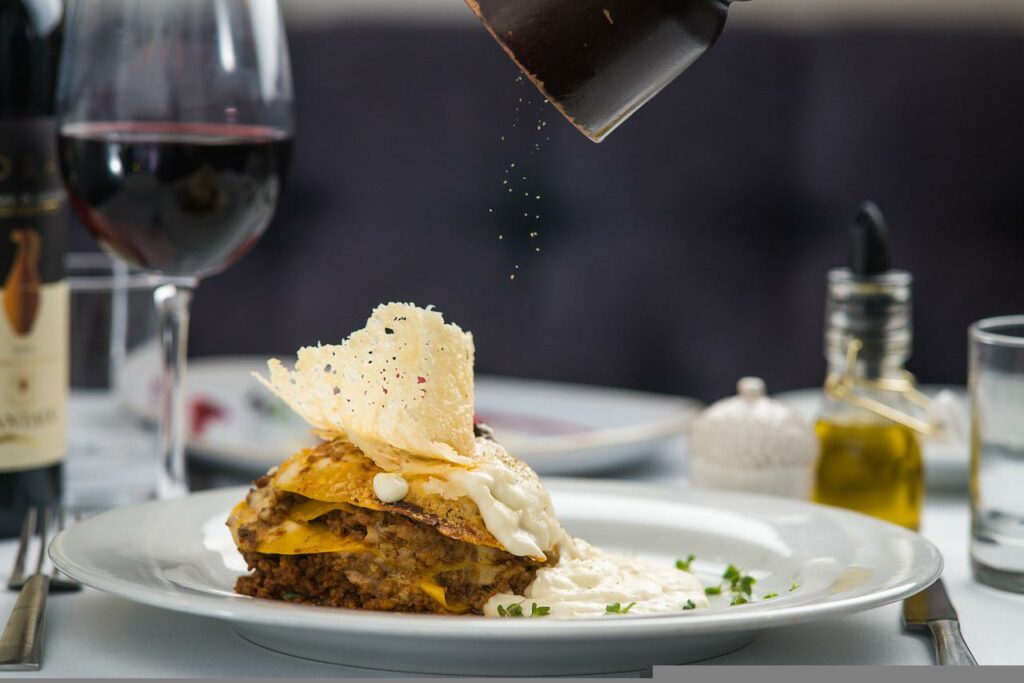 Stagecoach is an Italian restaurant popular for its classic Italian dishes with authentic flavors. They offer a healthy and tasty selection of Italian dishes and comfort foods for dinner and lunch.
They offer casual dining in a cozy and romantic setting. They also offer famous local Italian dishes, such as bruschetta, house salad, homemade hummus, polenta, shrimp pasta, and Pizza.
They serve delicious noodle dishes and great desserts. Stagecoach is known to serve fresh pastries and perfectly cooked pizza. In addition to their Italian cuisine, Mediterranean dishes are also available. Indoor and outdoor seating is available and organized in a relaxed atmosphere.
Their bread, soups, desserts, entrees, and side dishes are all homemade and traditional Italian style. They serve wind, both locally and internationally brewed, and alcohol and other beverages. Takeouts and delivery options are available, and reservations are accepted.
Address: 4355 Highway 127 South, 4355 US-127, Crossville, TN 38572, United States
#2) The Pour House Restaurant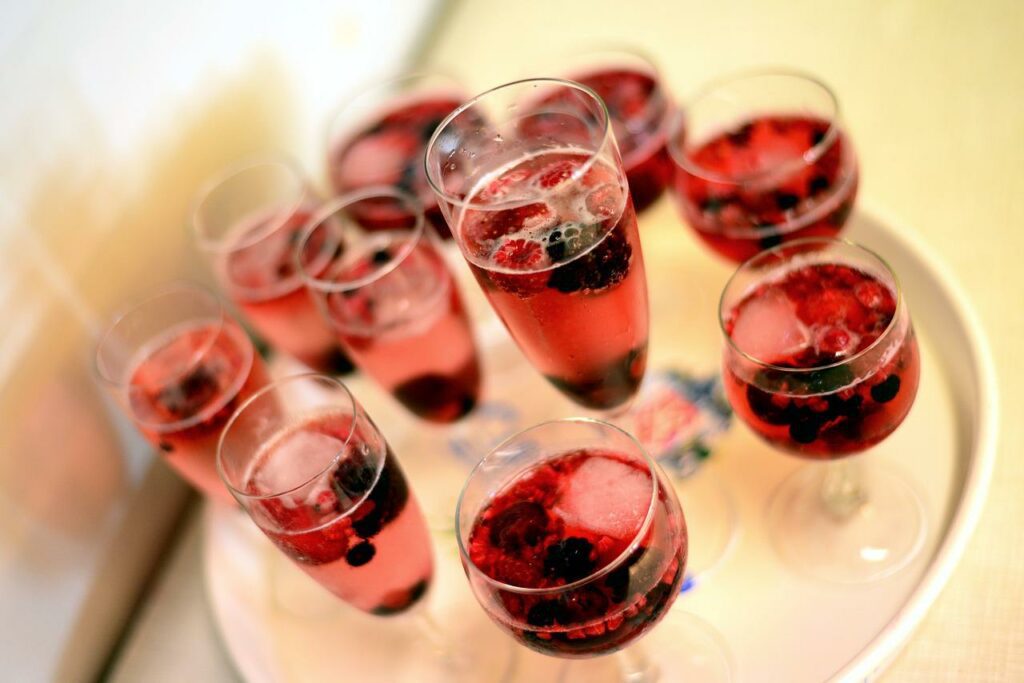 This restaurant is the perfect choice if you want to experience southern cuisine with a touch of modernity. This restaurant offers a comprehensive list of great food, beer selections, desserts, cocktails, coffee, tea, and wine selections. Dining options cover lunch, dinner, and desserts in a casual dining setting.
Their service covers quick bites, healthy options, vegetarian options, and kid's menus. They offer a handful of local brews on tap, an assortment of tasting wines, and great cocktails, all available in their bar. The restaurant is designed in a modern rustic style, which gives the place a cozy atmosphere.
The Pour House offers quality service in delicious food, environment, and table service. They are quite creative with their menu and food presentation; everything looks delicious.
Their menu ranges from Fries to salads, fish and chips, seafood, burgers, tacos, soups, and drinks. Their popular dishes include Farmhouse Burger, pickle fries, Spinach Artichoke Dip, House Chips, and Creole pasta.
Address: 42 North St, Crossville, TN 38555, United States
#3) Forte's Restaurant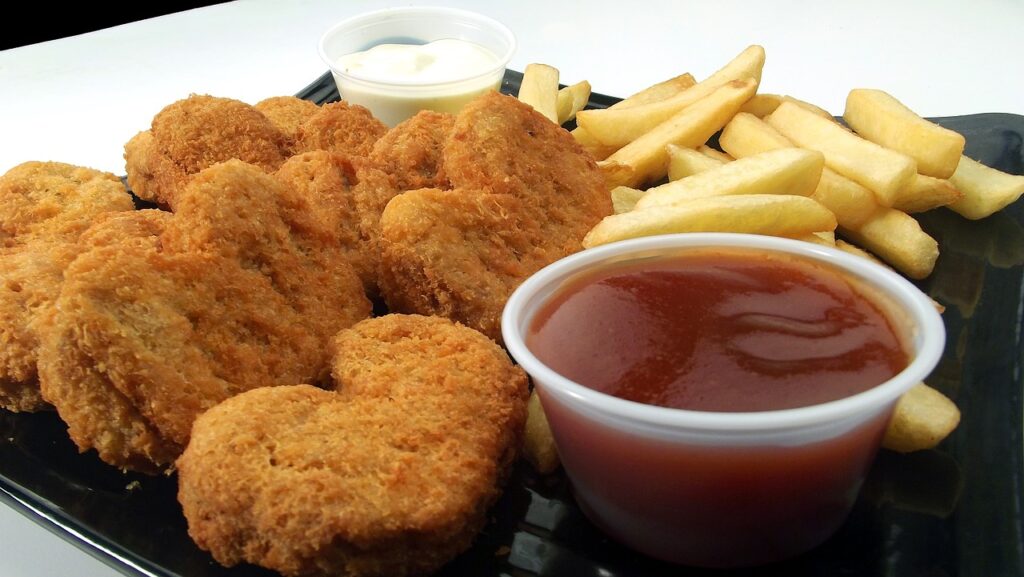 This is Crossville's favorite Italian restaurant that serves delicious steak, pasta, seafood, and burgers. The restaurant has an elegant interior, and the in-house bricks the place a rustic atmosphere.
Their menu covers homemade soups and entrees, perfectly cooked seafood, delicious pasta, and appetizing burgers and sandwich treats. They serve delicious steak and chicken dishes. You can enjoy contemporary Italian and Cajun dishes made with fresh and authentic ingredients in Forte's restaurant. 
Their steaks are especially juicy and delicious, whether you want it charbroiled or blackened, the Culinary experts will ensure your steak will suit your taste buds. For drinks, they serve beverages, including coffee and hot tea.
They also have an accessible full bar that offers a wide range of beers, wines, and spirits. In addition to their delicious food, they offer quality customer service as their staff are nice and attentive, and their environment is clean and healthy.
Forte's restaurant is great for date nights, casual meetings, and family dinners. They offer you the best dining experience possible to your preference.
Address: 27 E 4th St, Crossville, TN 38555, United States
If you are enjoying this post on the best restaurants in Crossville, Tennessee, you would want to check out the Fun Things To Do In Crossville TN (Tennessee).
#4) The Beef and Barrel Restaurant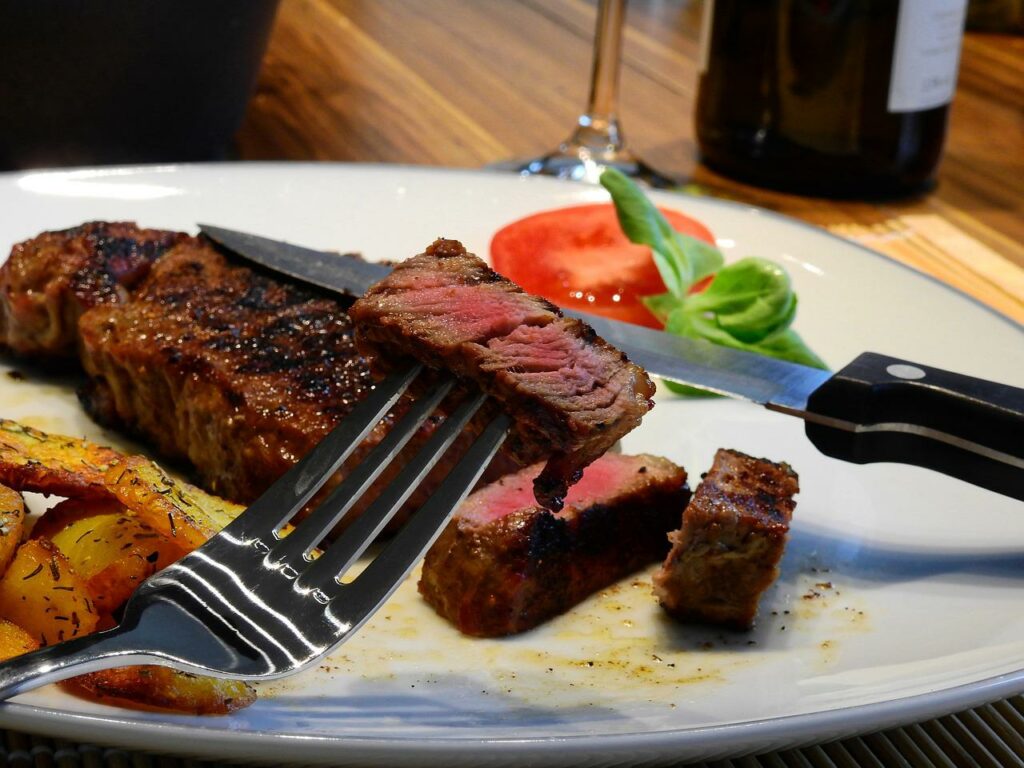 The next on the list of top restaurants in Crossville is The Beef and Barrel Restaurant, popularly known for its delicious steaks and seafood. If you are looking for a good restaurant to enjoy contemporary American dishes, this restaurant offers the best menu around town.
They serve steaks, ribs, seafood, cocktails, other comfort food, and organic entrees. They offer a casual dining setting with an impressive culinary service. The Beef and Barrel is open daily for lunch and dinner, and they offer a wide menu of steaks, prime rib, sandwiches, soups, and salads.
Their menu covers a broad range of vegetarian options, vegan options, and kid-friendly dishes. There's provision for dining in, takeout, and delivery options to ensure your meal is served in or outside the eatery. They also offer catering services for all kinds of occasions.
Address: 1112 West Ave, Crossville, TN 38555, United States
#5) Casa Grande Mexican Restaurant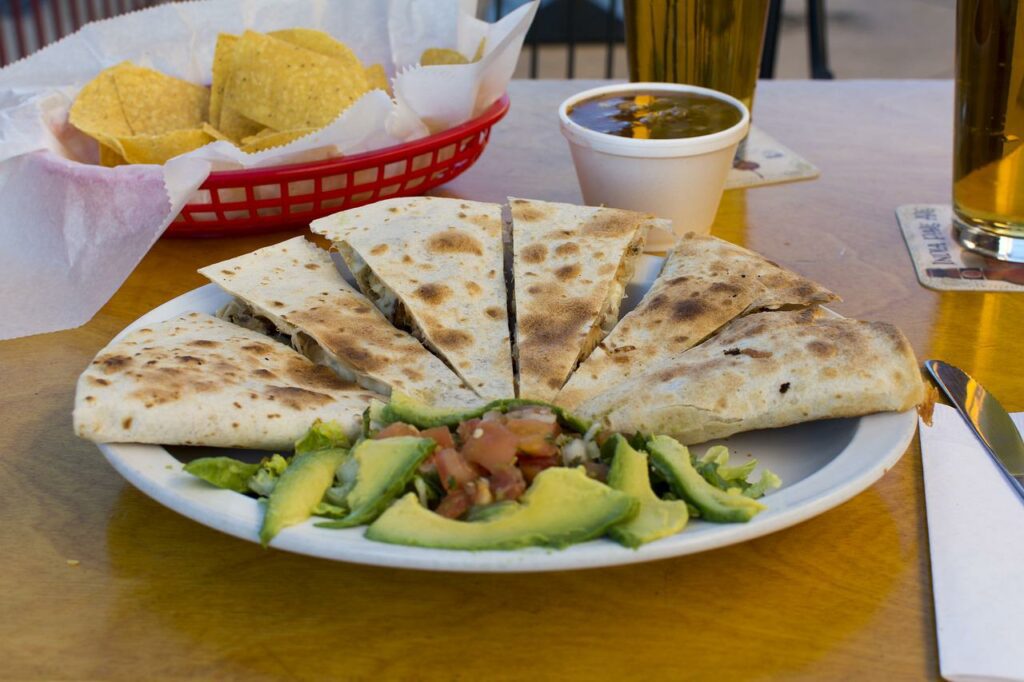 Are you looking for a restaurant in Crossville where you can enjoy authentic Mexican flavors? Casa Grande is a great pick!
They serve classic Mexican dishes prepared with traditional ingredients and spices. There's provision for lunch and dinner. Their menu covers Steaks, soups, salads, vegetarian options, nachos, enchiladas, burritos, ala carte, and quesadillas.
They offer the Mexican away from home feeling with their flavourful dishes and fun environment. The done in interior is designed in a traditional Mexican style, which gives a homely feeling.
Don't want to go for Mexican Cuisine? They serve other cuisines, such as southwestern and Spanish cuisines, for those who prefer non-Mexican dishes.
Their food has a good rating, and their customer service is great. They offer beverages, including tea, coffee, and milk. There's an accessible full bar that serves alcohol and other beverages. Other available features include a parking lot, kids menu, and provision for reservations.
Address: 1259 Miller Ave, Crossville, TN 38555, United States
#6) Homestead Harvest Restaurant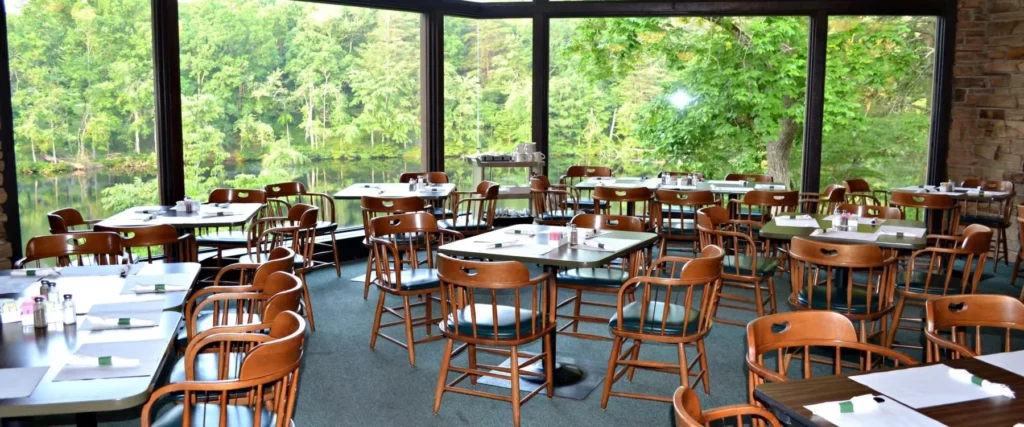 Homestead Harvest Restaurant offers a variety of contemporary American Cuisine that covers grilled dishes, soup, salad, desserts, sandwiches, burgers, and chicken dishes.
They offer an All-you-can-eat Buffet and Ala-carter menu, available for lunch and dinner. Homestead has beautiful scenery, which enhances a pleasant dining experience. They are known to serve quality dishes prepared with authentic ingredients, served in your preferred style.
Alcohol and alcoholic beverages are available, and with wines of different kinds. They also offer outdoor seating, which is perfect for a special dinner because of the beautiful night view. Other accessible services include takeout service, kids friendly menu, a parking lot, credit card payment, and catering services.
Address: 24 Office Dr, Crossville, TN 38555, United States
You would also want to check out other restaurants in St. Charles Il, Gainesville TX and Davenport Florida.
#7) Ah Mad & Son Asian Eatery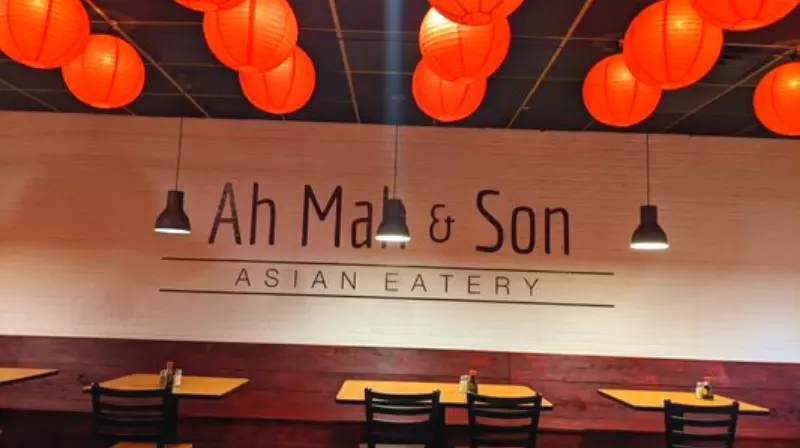 Discover the best Asain cuisine in Crossville, TN, at Ah Mad & Son Asian Eatery. This restaurant is a good place to enjoy Asian classics such as Lo Mein, Sesame Tofu, Pad Thai, Kan Shaw Beef, Moo Goo Gai Pan, and lots more.
They offer a broad menu covering appetites, soups, main dishes, sides, cafe items, and beverages. If you want to enjoy Asian cuisine, come to Ah Mad & Son Asian Eatery today.
Address: 4587 1269 West Ave suite 101, Crossville, TN 38555, United States
#8) Gondola Pizza & Steak House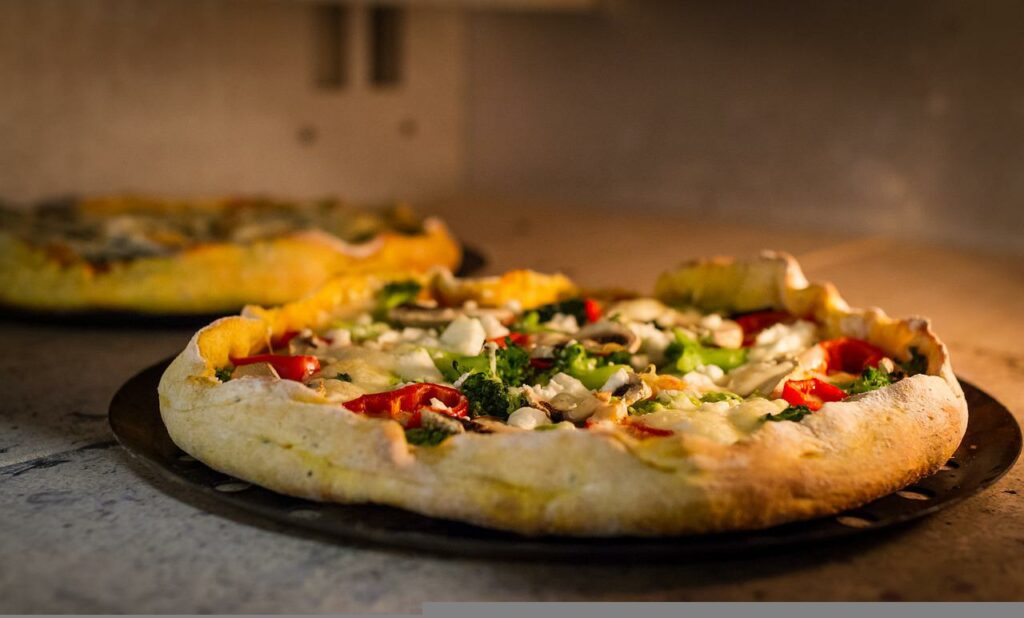 Gondola restaurant offers Italian and American cuisine and is popular for its pizza and steak dishes. The restaurant is organized in a casual setting, making it a good choice for solo dining.
They prepare their pizza from scratch. Whether you are carving for classic pepperoni pizza or one of the specialty options, you'll enjoy the delicious flavor of the pizza. Everything blends perfectly, from the tasty sauce to the cheese and toppings to the homemade dough!
In addition to a tantalizing pizza, Gondola serves homemade Italian dishes such as pasta, steak and seafood, and traditional sandwiches. For special diets, a Vegetarian option is available. Soups, salads, a variety of chicken dishes, and desserts are also available.
Address: 36 Woodmere Mall, Crossville, TN 38555, United States
#9) Lefty's Barbeque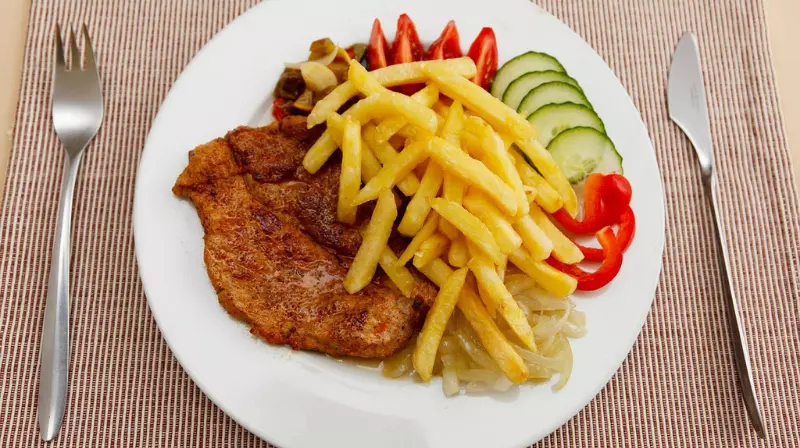 Lefty's Barbeque is one of the best barbecue restaurants in Crossville, TN. They offer a wide menu of delicious BBQ ribs, brisket, chicken, pork chops, catfish, burgers, and sandwiches.
They also serve homemade sides such as baked beans, potato salad, cole slaw, hand-dipped onion rings, hushpuppies, pinto beans, and more.
They are known to offer quality service in terms of food and customer service. They also offer bar service with fine beers, cocktails, and alcoholic beverages.
Address: 2565 Genesis Rd, Crossville, TN 38571, United States
#10) Abuela's Cuban Cafe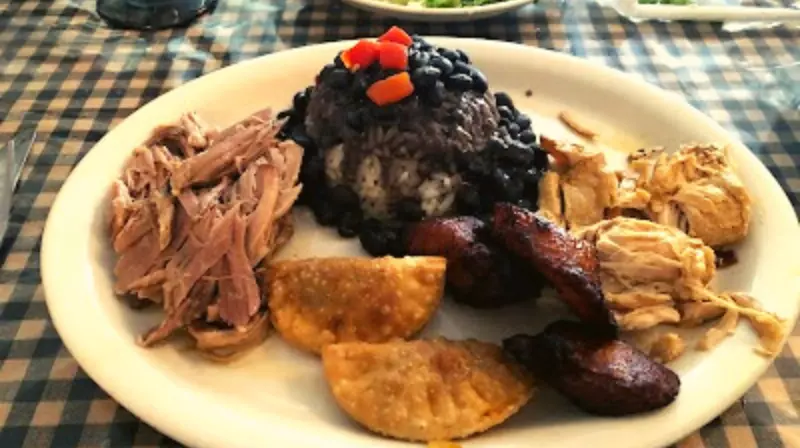 If you are looking for the best Cuban restaurant in Crossville, TN, you should try Cuban Cafe. This family restaurant serves traditional Cuban cuisines in a casual setting.
Their foods are homemade and delicious. They offer quality service, and the atmosphere is homely and relaxing. Nothing beats great food and excellent table service- Abuela's Restaurant offers both!
Their popular dishes include loaded Yucca fried, rice bowl, beef empanadas, Havana salad, and Yucca fries. Whether you want to eat the regulars or try out special dishes, Abuela is sure to satisfy your cravings.
Address: 228 Interstate Dr Suite 123, Crossville, TN 38555, United States
Enjoy your meal at Crossville, Tennessee
Restaurants in Crossville, Tennessee, offer a variety of cuisines, from American cuisine to Italian cuisine to Mexican, Asian, and Mediterranean cuisines. With a long list of good restaurants, picking out the best for you is our priority. So with this list, we are sure you'll experience the best of Crossville's dishes.
If you have a favorite place that we didn't include, please let us know! We love discovering new restaurants and are always excited to try somewhere new!
If you liked reading about all of these restaurant suggestions, then be sure to check out our other articles about restaurants by clicking on one of these links: restaurants in : Yuma AZ, Bethesda (MD), and Guatemala City Thanks for visiting.
Disclaimer: Vasttourist always strives for content accuracy. Since the time of publishing, travel-related information regarding pricing, schedules, and hours may have changed. Please see individual websites embedded in this post for the most current trip-planning information.