10 Best Restaurants in St. Charles Il, to enjoy a Pleasurable Dining Experience
There are so many restaurants in St. Charles Il, but not all offer the same quality of service and food. A good restaurant should be more than just-food. It should be an experience that transports you to a different place, encourages you to try new things, and leaves you feeling satisfied with both the food and the service.
Luckily, that doesn't mean you have to settle for bland food from a chain restaurant. Whether you like sandwiches, fish and chips, or breakfast all day, you'll find something here that fits your taste and budget perfectly!
These are the top 10 restaurants in Charles, IL, that have proven their merit and will provide you with a great dining experience you won't soon forget. Take your time and choose one of these restaurants the next time you're in town. You won't regret it!
Enjoy a pleasurable dining experience in Grand Junction with our dining guide!
What are the best restaurants in St. Charles Illinois?
#1) St. Charles Place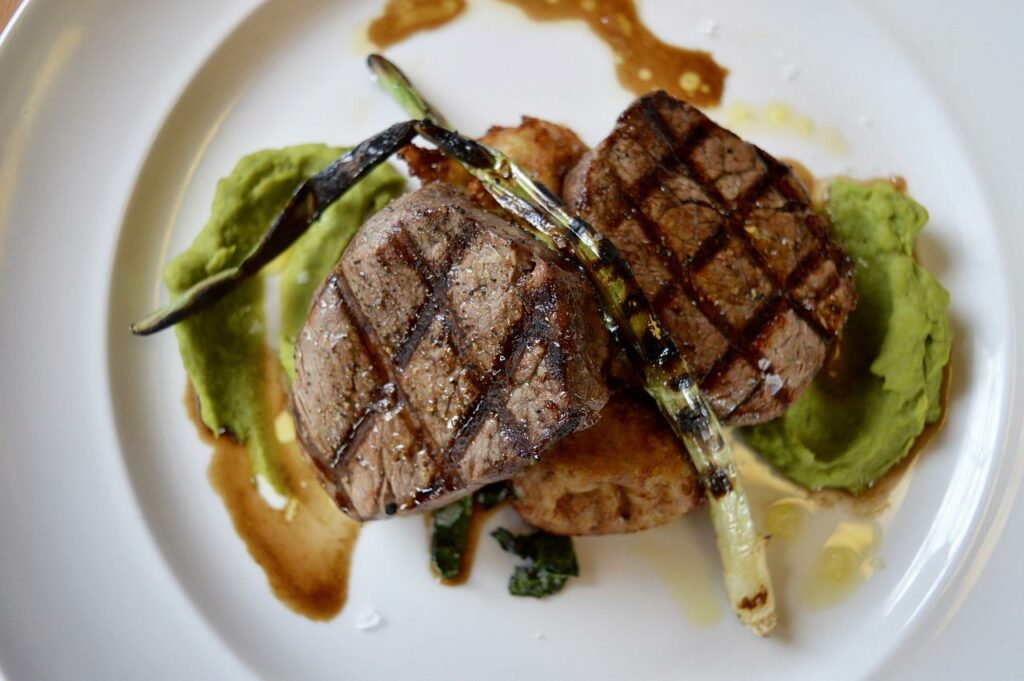 This is one of the finest restaurants in St. Charles Illinois, to enjoy delicious American delicacies. The dining is decorated in a cottage-like design that looks like a superclub.
The place looks fancy with crystal chandeliers and eclectic artworks. Their food is freshly made and cooked to perfection! They serve the best steak around town.
Though steak is their speciality, they also serve a wide range of fish, seafood and other casual meals such as hamburgers and sandwiches. You get to enjoy great desserts, including drinkable desserts such as Brandy ice, French onion soup, shrimp cocktail, Flaming Saganaki Chicago and shrimp De Jungle.
You can try ahi time tartare with avocado and coconut shrimp for contemporary dishes. The taste of their steak is so satisfying that you can try everything on the stake menu. For entrees, they serve various tasty dishes from pasta to Cajun meals to lamp and steak burgers.
They also offer banquet services and gluten-free options. Some of their popular dishes include Chateaubriand for two, Rack of lamb, seafood tower, carrot cake and Filet Mignon. With Rigatoni. They are also known to serve a fine wine selection.
Address: 2550 E Main St, St. Charles, IL 60174, United States
#2) Cooper's Hawk Winery & Restaurants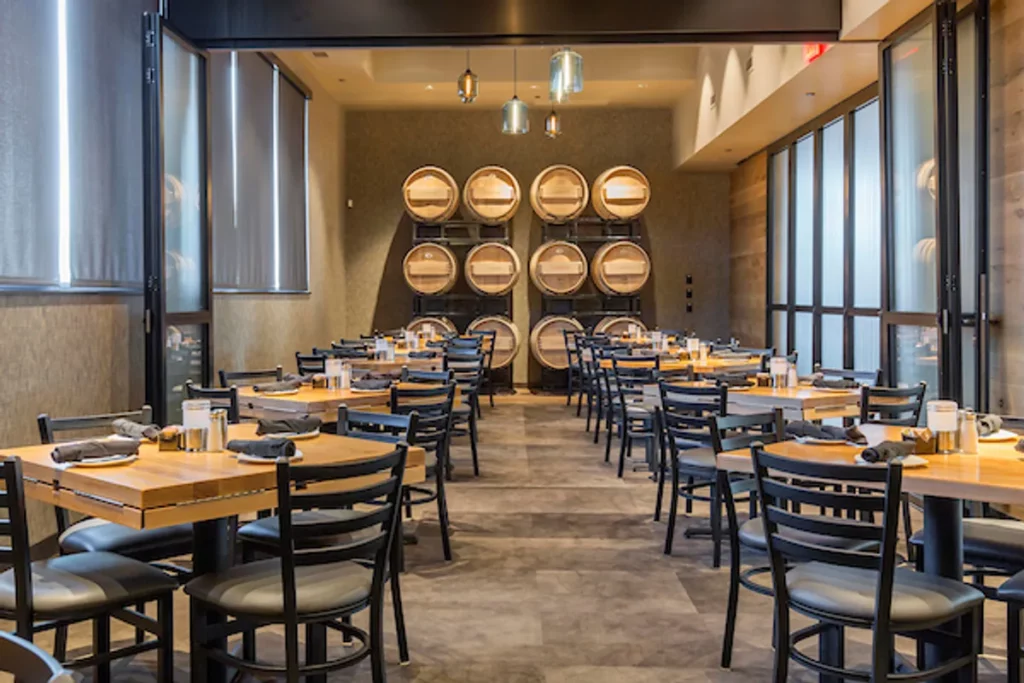 If you are looking forward to enjoying the best combo of fine wine and delicious food, you should dine at Cooper's Hawk Winery & Restaurant. They serve a wide range of wine selections and delicious dishes.
The place is designed in a formal setting with a classy atmosphere. Their food menu covers appetizers, soups, salads, pasta, Risotto, beef, pork, chicken, seafood, bbq, burgers, sandwiches and desserts. There's a dish for everyone. Even as a picky eater, you can easily find something delicious on their menu to Savour.
As one of the best wineries around, Coper's Hawk serves the best kinds of wine. Their wine shelf is full, well organised, and pleasing to look at. They carry out wine tasting events, presenting locally and internationally brewed wines.
Address: 3710 E Main St, St. Charles, IL 60174, United States
#3) Sushi Diva Japanese restaurant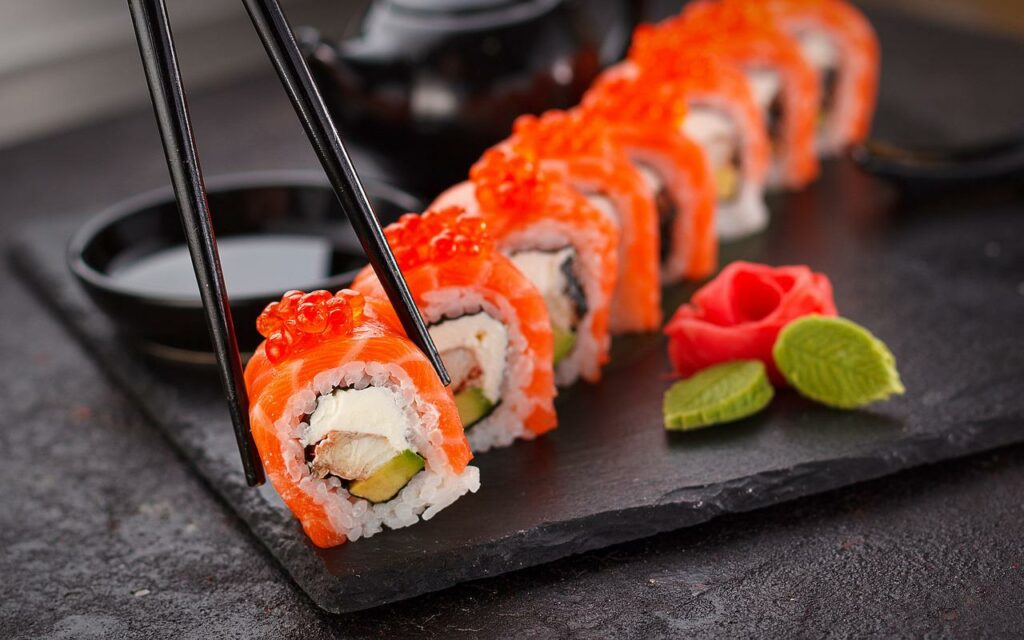 Sushi Diva is St. Charles's local favourite Japanese restaurant, popular for its delicious Japanese and Asian cuisine. Their special delicacy is sushi, and they serve a wide range of Asian dishes on their main menu.
Their menu is divided into Noodles dishes, soups & salads, sushi appetizers, sushi entrees, and kitchen entrees that feature seaweed salad miso soup and steamed rice, Nigiri and Sashimi, and rice dishes and vegetarian options.
The Japanese cuisines here contain farm-grown ingredients that provide appetizing flavours. They offer seafood like crab, shrimp and scallops in a mixture of stir-fried noodles and vegetables. The environment is casual and allows for a relaxed dining experience. Their waiter service is efficient and fast.
Address: 2400 E Main St, St. Charles, IL 60174, United States
You might also love to check out the best restaurants in Ardmore Oklahoma, Littleton, and Guatemala City.
#4) The Lodge on 64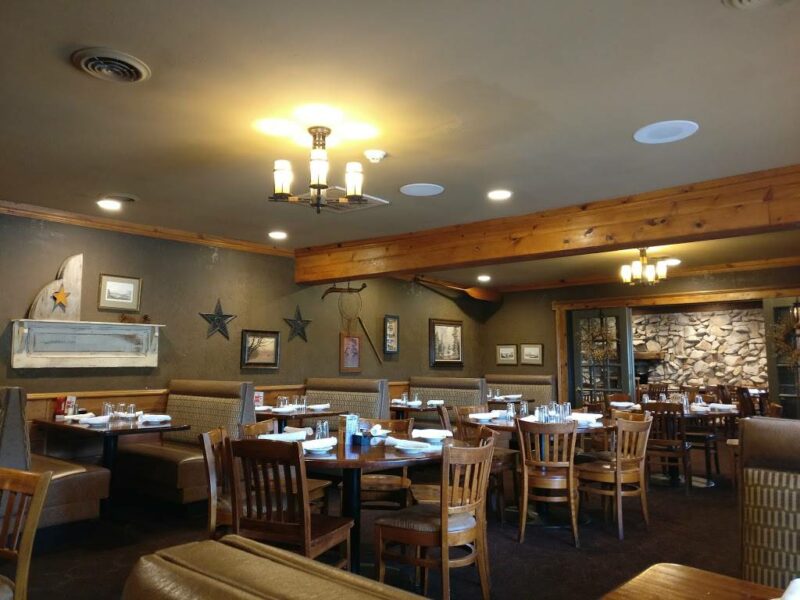 This restaurant is known for the best Rotisserie chicken and fall off the bone ribs in the area. The Lodge on 64 has a country-style decor and a cottage-like atmosphere. This place is a great spot for steak, pot pie, spicy shrimp tacos and roasted chicken.
They offer casual dining in a classy and more modern way. They serve a variety of American fare and live music and karaoke for entry. The place is usually bubbly with fun on weekend nights. They are consistent with their service, as their staffs are attentive and their food is always great.
For every special holiday, they hold an event and serve special dishes. Their wine selection covers local and international brews, and you'd easily find a matching wine for your dish. The restaurant is always busy, especially on Fridays and Saturdays, so if you are visiting on weekends, do well to make reservations.
Address: 41W379 IL-64, St. Charles, IL 60175, United States
#5) Taste of Himalayas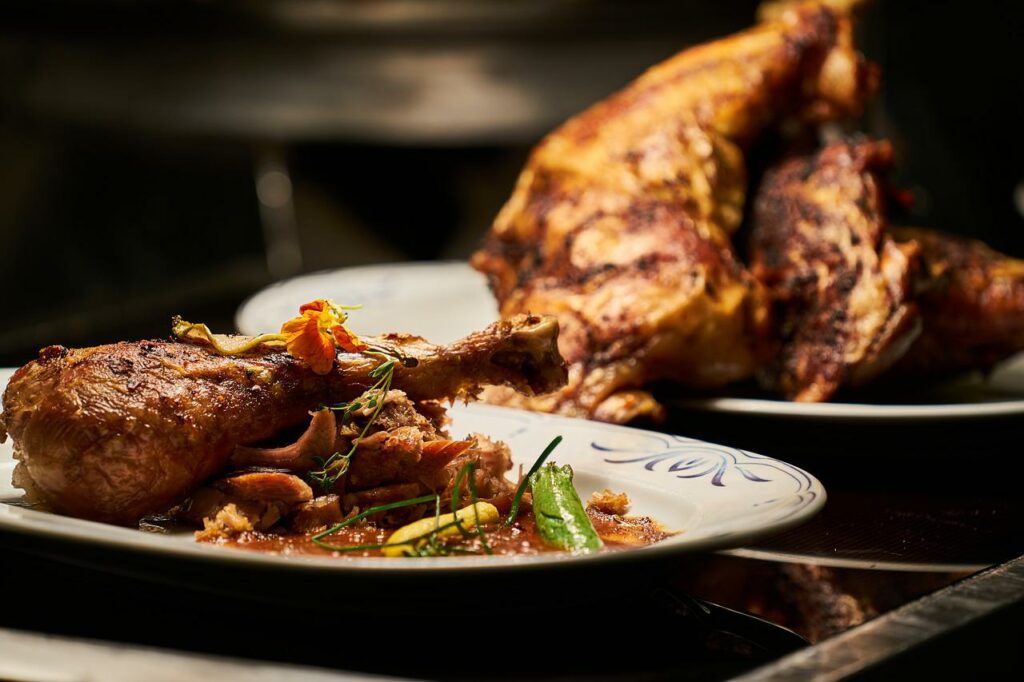 If you want to explore spicy cuisine, the taste of the Himalayas is a good place to try out. You'd discover the best local Indian and Nepalese cuisine in this restaurant. They serve their dishes in a casual setting and offer an all-you-can-eat lunch buffet.
You'd also enjoy the Indian food here, even if it's your first time eating an Indian dish; the blended flavours will satisfy your taste buds. Their menu combines the best Indian -Nepalese dishes served with a touch of modernity.
They offer a wide selection of appetisers, soups, Entrees, desserts and drinks. Their menu is quite healthy, as their food is prepared with high-quality fresh ingredients. They have provisions for special diets such as Vegetarian options and even oil-free options. Done, takeout, delivery and catering services are all available for your convenience.
Address: 110 N 3rd St, St. Charles, IL 60174, United States
#6) Craft Urban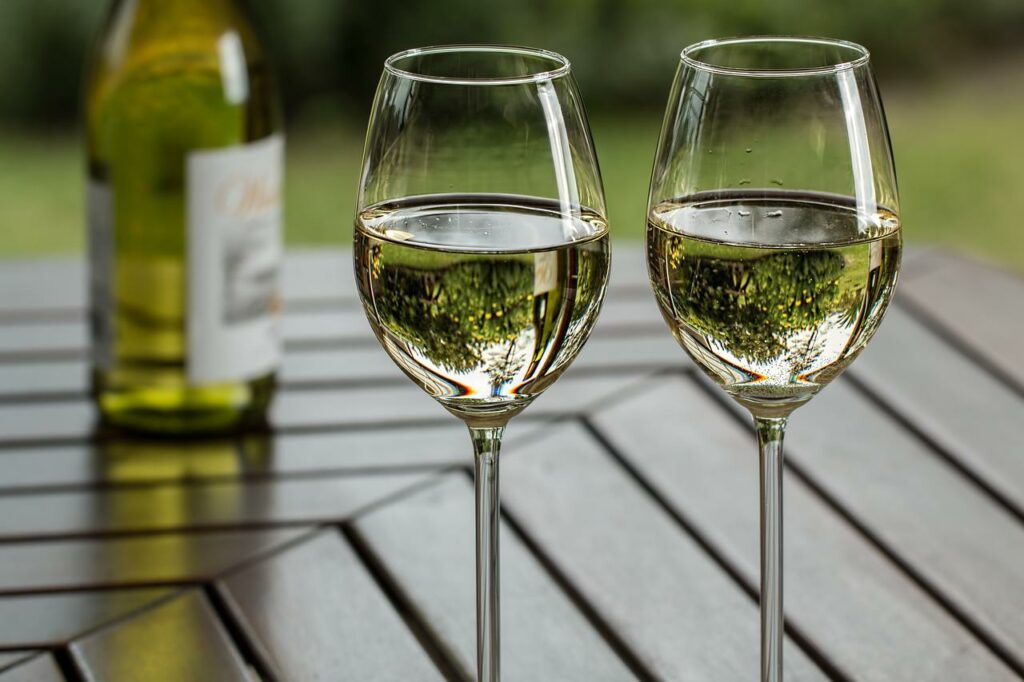 Craft Urban is a must-visit! Craft Urban can easily be four favourite restaurants in St. Charles, Illinois. You'd first be attracted by the artistic designs, interiors, decor, tasty food and great cocktail selection.
People who are particularly pleased with artistic and creative features will love this place. The atmosphere is calm and relaxing, and their dishes are beautifully presented.
They offer quality service, from lunch to brunch, dinner and late-night fares. Their wine and cocktail selections accommodate all kinds of moods and dishes. Beer is also available for your enjoyment.
Since you are enjoying St. Charles Restaurants you would also want to check out Gainesville TX, Mountain Home Arkansas and San Marcos Restaurants.
#7) Alter Brewing + Kitchen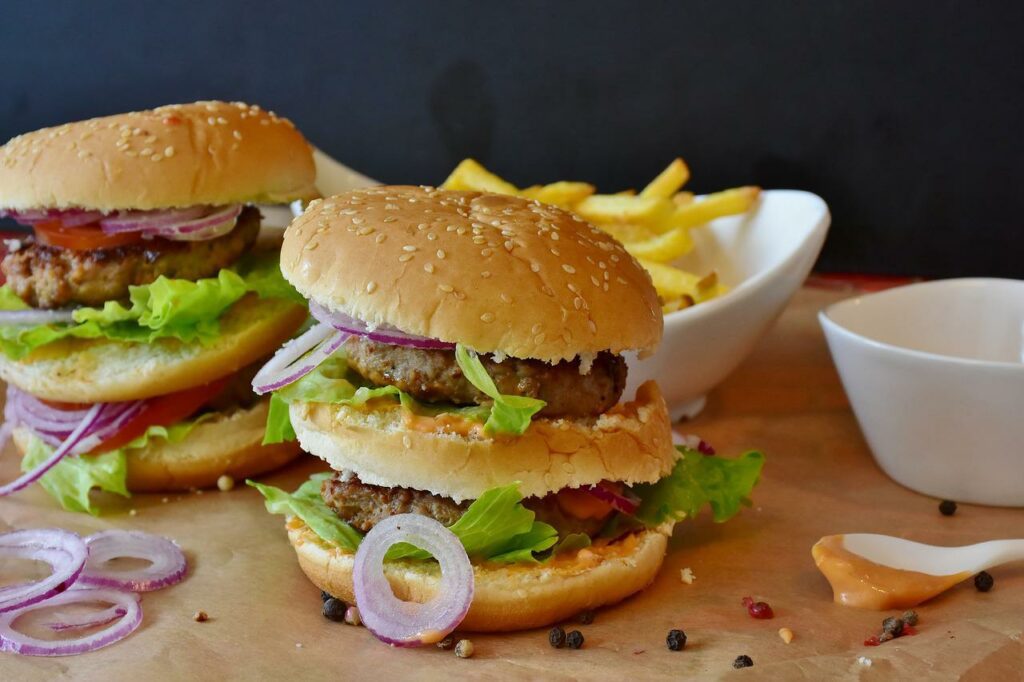 There are a lot of stylish restaurants in St. Charles, Illinois and Alter Brewing + Kitchen is on the top list. They serve the best meat and seafood menu in a classy high chair setting. Their dishes are consistently delicious, and their craft cocktails are popular among the locals in St. Charles.
They have a spacious patio and a bar on site. They brew their beer, and their beer is really good. Their Brewery tap list is wide and creative and drinkable beers. The dining hall is well lit and has a trendy + classy look, which makes it the best space for special events or outings.
You might want to try out their beer cheese fondue, messy fries, smash burger crab cakes, chicken Milanese or pork belly sliders.
Address: 12 S 1st St, St. Charles, IL 60174, United States
#8) Vino Thai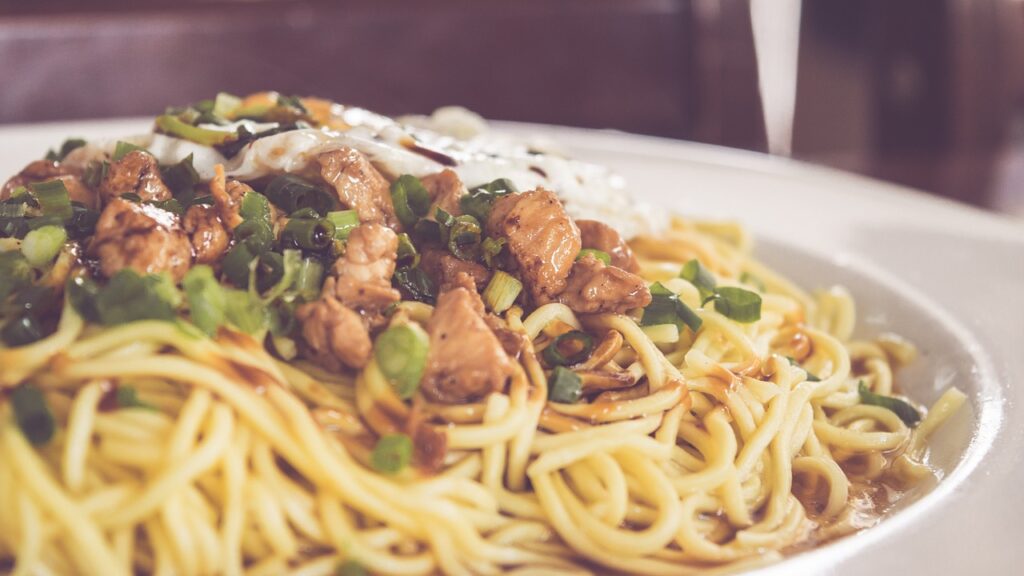 Next on the list of top restaurants in St. Charles, Illinois, you should visit Vino Thai. They serve classic Thai cuisine and offer a full bar in a casual setting. This restaurant is popular for its spring rolls, drunken noodles, green curry, tofu and crab rangoon.
Their food is really tasty, fresh and bursting with flavours. Their menu is generally healthy, even their desserts. They offer many vegetarian options, including entrees and appetizers.
Other available features include Vegan options, late-night treats, a private parking lot, a kids menu, credit card payments and catering services. Vino Thai is a great choice if you want to go for a quick meal, group/family outing, a date or casual meetings.
Address: 3825 E Main St, St. Charles, IL 60174, United States
#9) Eden Restaurants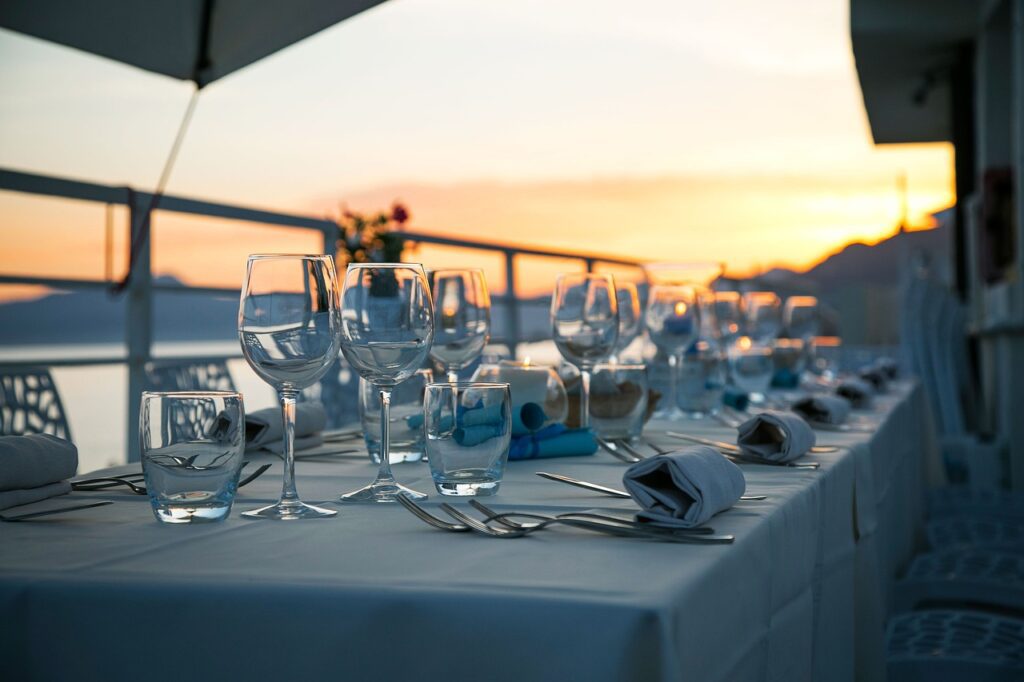 Eden Restaurant is a good pick if you are looking for a fancy restaurant to enjoy a satisfying meal! This restaurant is a modern Mediterranean restaurant with a classic dining room, designed in an elevated style. They serve great food in a formal dining setting.
They offer quality service from their food to handcrafted cocktails to their wine selection and wait for service. Everything is well organized in Eden Restaurant.
They offer covered outdoor seating with a beautiful night view. They offer live music, which gives the place a fun ambience. The place is just serene, and they make sure you have a pleasant dining experience.
Address: 1 Illinois St, St. Charles, IL 60174, United States
#10) Kava Diem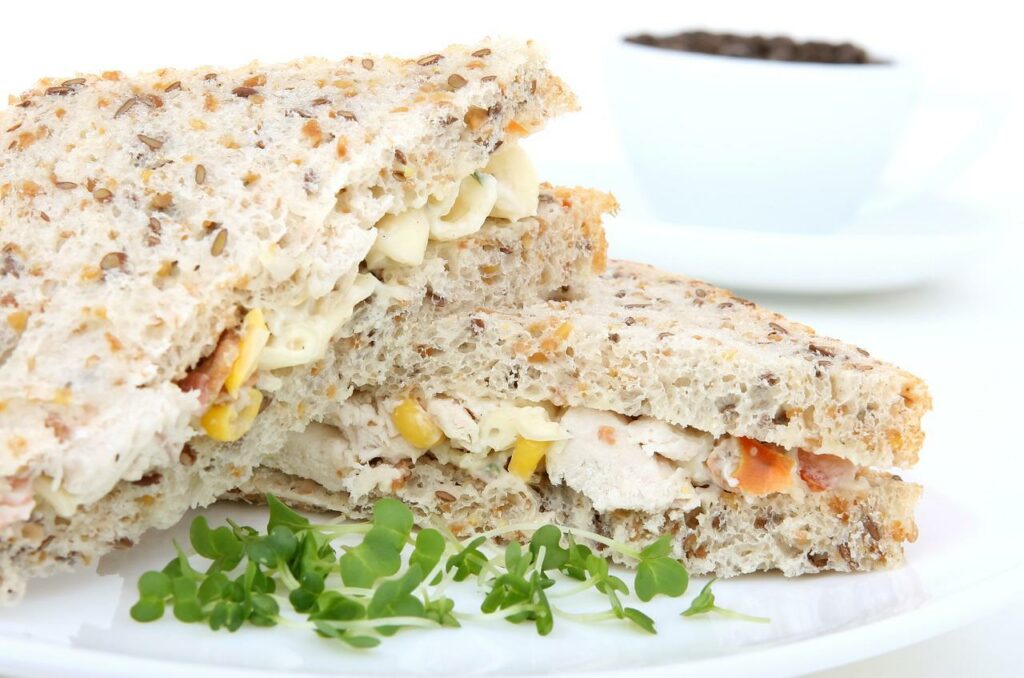 Kava Diem is one of the highly recommended coffee shops in St. Charles. They have a high rating of 4.7 for their great coffee and breakfast items. The place is popular for its Avocado toast and great coffee! They boast of organic food and pasture-raised meats.
Their menu accommodates special diets such as vegetarian, vegan, gluten-free, and keto diets. Whatever diet you need, they have provisions for menu substitution to fit your diet needs. Whether you are coming in for breakfast, lunch, brunch or dinner, there's always something on the menu to satisfy your cravings.
Address: 1 Illinois St, St. Charles, IL 60174, United States
Final Thought
We are glad to offer you the list of the best restaurants in St. Charles, Illinois, and this list will make sure you have a pleasurable dining experience. Whether you are looking for a fancy restaurant, a Japanese restaurant, a cafe, a seafood spot, or the best winery, this list accommodates your search.
Disclaimer: Vasttourist always strives for content accuracy. Since the time of publishing, travel-related information regarding pricing, schedules, and hours may have changed. Please see individual websites embedded in this post for the most current trip-planning information.

Unless otherwise stated, Vasttourist does not claim ownership of any images used on our blog site. The respectful owners of all visual content have copyright protection. We try to include links to the sources. If any images are your property and you do not want them to appear on our blog, don't hesitate to contact us; we will take them down immediately. We support properly crediting the original writer, artist, or photographer.