25 Fun Things to Do in Ardmore Oklahoma!
Are you looking for the best things to do in Ardmore, OK? You may not think of Ardmore as the place to go if you're looking for entertainment, but there are some fun things to do in Ardmore that might surprise you.
Ardmore, Oklahoma, is known as the City of the Arts and offers an array of fun things to do year-round. From the Will Rogers Memorial Center and Museum to the Main Street Cafe and Cinema, there are plenty of ways to enjoy your time in Ardmore!
Whether you want to spend your time trying out some new local restaurants or participate in one of Ardmore's festivals, here are twenty-five great things to do in Ardmore, OK, today to check out when in Ardmore!
Check out Ardmore Oklahoma travel guide.
25 Fun Things to Do in Ardmore Oklahoma!
#1. Explore Ardmore Dragway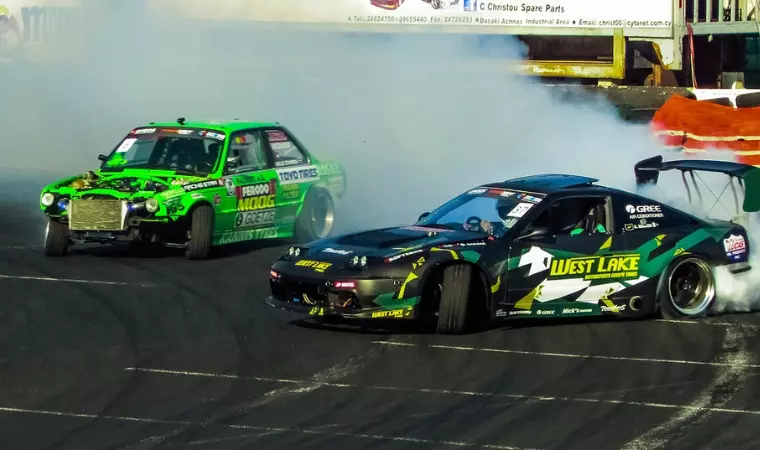 One of the best places to visit in Ardmore Oklahoma is to visit Ardmore Dragway. It has been hosting great racing action for a long time. With straight-in pit access, food vendors, and great seating for spectators, you won't want to miss out on watching some fast cars blow past at speeds of over 300 miles per hour.
This is a great opportunity for amateur racers and those looking for a fun time cheering on their friends and family members participating. Get there early for a great seat that will shake you from excitement as you watch some of your favorite drivers go head-to-head with one another!
Ardmore Dragway became a racetrack after the airport relocated. Hosted for the first time in 1954, this is America's oldest continuously run dragstrip. From then until now, improvement and growth have never stopped.
Ardmore Dragway has been reclassified as an NHRA Member Track, joining Division 4 in the NHRA South Central Division and hosting one of their main events – the 46th consecutive Cowpasture Nationals in October 2017.
This year-round venue hosts NHRA-sanctioned competitions with opening hours varying by event, so plan. Be sure to add this to your list of things to do in Ardmore Oklahoma, today!
Address: 15793 US-77, Ardmore, OK 73401, United States
#2. Downtown Ardmore Farmers Market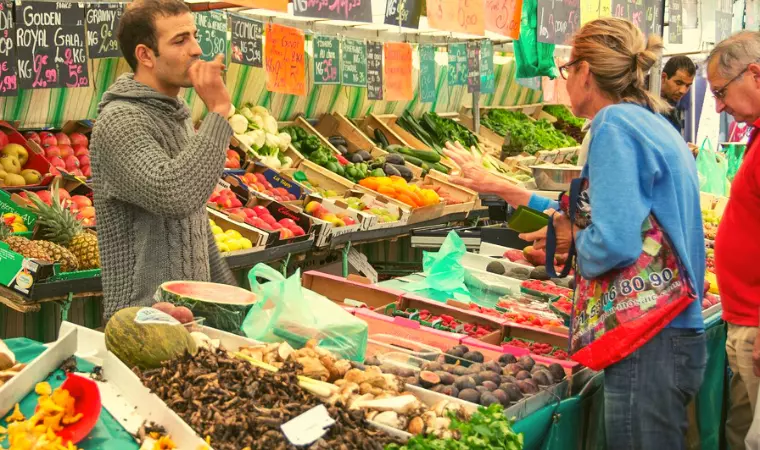 The Downtown Farmers Market is open on Fridays from 9:00 AM – 1:00 PM and Saturdays from 8:00 AM – 12:00 PM. Vendors include local growers of fresh fruits and vegetables, homemade bread and pastries, flowers and plants, and arts and crafts.
Vendors change every week, so make sure you check back often to see what new goods they have available for purchase.
Music starts at 11:30 AM each day, with local musicians playing through a live broadcast on KXII's Good Morning Show. Check out their website here for more information!
Address: 120 Coulter Ave, Ardmore, PA 19003, United States
#3. Enjoy movies at AMC Classic Ardmore 8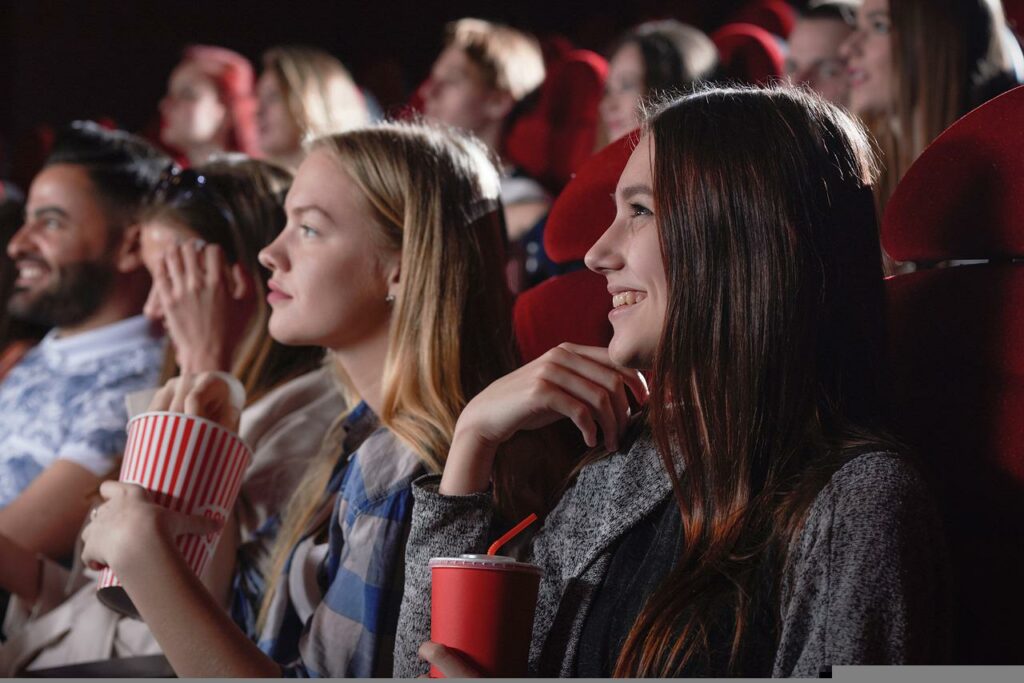 If you're looking for something fun and family-friendly, check out movies at AMC Classic Ardmore 8. AMC is a member of America's favorite movie theater chain and hosts a rotating selection of food trucks every week outside its doors.
So grab a snack or dinner after leaving your little ones with a sitter and enjoy an evening out with friends! You never know what blockbuster might be showing when you stop by.
Formerly known as the Carmike 8 Theater – Ardmore, which opened around December 2008. According to research, it became the AMC Ardmore 8 in March 2017 after AMC acquired Carmike Cinemas. It was known as AMC Classic Ardmore 8 as of June 2020.
It's showtime! AMC CLASSIC is here to serve up movie memories with friends & family. Come enjoy Coca-Cola Freestyle and delicious menu items like pretzel bites, movie nachos, and annual refillable popcorn buckets, all at a great value."
First-run films, opera productions, and sports events are shown at Cineplex with 3D and jumbo digital screens.
Address: 2401 12th Ave NW #106, Ardmore, OK 73401, United States
#4. Kids Fun Time at Urban Air Adventure Park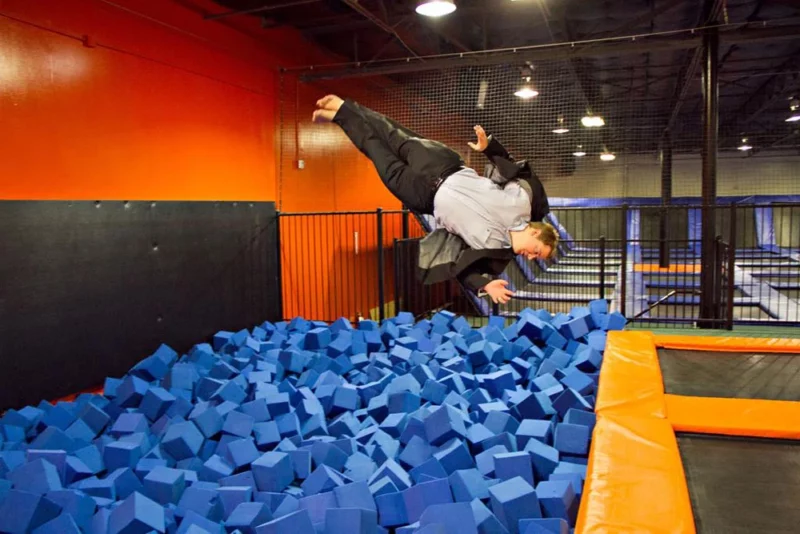 Although it's new to Oklahoma City, Urban Air has quickly made a name for itself. The adventure park boasts an impressive roster of inflatables, including obstacle courses and balance beams, to keep kids of all ages entertained.
Additionally, adults will have fun with activities like climbing walls and trampolines that require participants to use their upper body strength. Urban Air also offers concessions, including funnel cakes and popcorn, to enjoy a sweet treat after your visit.
The Urban Air Adventure Park is an Ardmore family outing location that's well known with way too many attractions to count!
There are plenty of great features here, and it's no surprise why it's high on the list of popular Ardmore attractions.
It's a classic: wall-to-wall trampolines allow kids to bounce off the walls. Continuous trampolines across the room make you forget about any springs.
The three attractions they'll have access to are The El Capitan, The Tubes Playground, and the balance beams.
Plenty of activities await you at the park. It also features open jump, dodgeball, fitness classes, and birthday parties. Let your children decide what they would like to try out!
Address: 1601 Woerz Way, Ardmore, OK 73401, United States
#5. The Pumpkin Patch at Woodbine Farms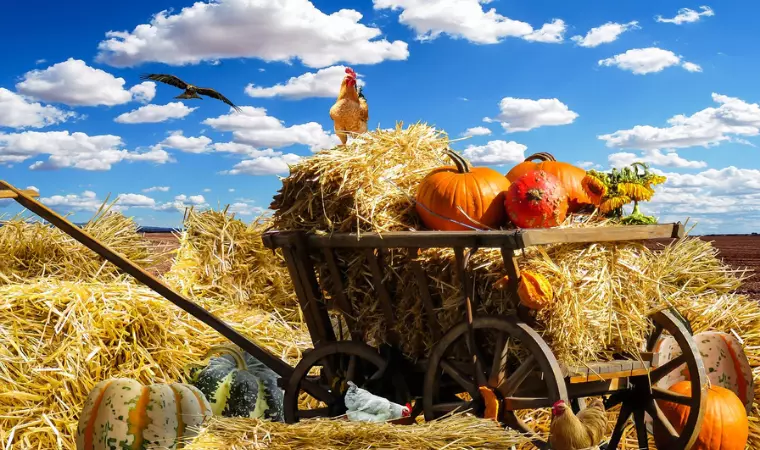 There's nothing like a warm fall day filled with hayrides and warm pumpkin-flavored treats. The Pumpkin Patch at Woodbine Farms is filled with fall-themed activities that will excite kids and families.
Everyone is sure to find something they love; pumpkins galore, farm animals, giant slides, and much more are available at Woodbine Farms. There are even free hayrides on weekends!
Kids of all ages will enjoy spending a fall day here having fun at one of Ardmore's biggest attractions. What could be better than tons of fun outdoors?
At Woodbine Farms, experience a real outdoor outing in their Pumpkin Patch. The pumpkin patch at Woodbine Farms offers some of the most exciting things to do in Ardmore.
According to research, the decision to open a family-owned farm was made in 2005 because of the recent complications in our technological world.
This rural location lends itself to families getting closer and providing new experiences for parents and kids alike. They are a smoke-free establishment and are open to vaping and e-cigarettes.
Address: 5109 Kings Rd, Ardmore, OK 73401, United States
#6. Check the Clubhouse – City of Ardmore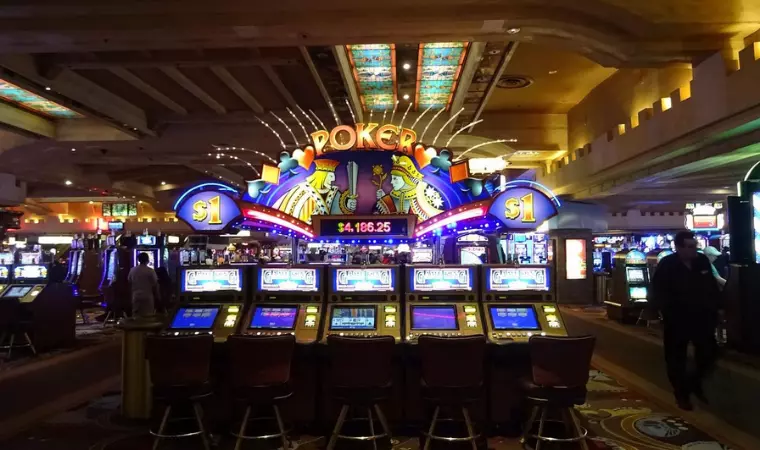 The Clubhouse is one of the best places to visit in Ardmore, Oklahoma, and it's a great spot for local musicians, so be sure to check out any events that might be going on while you're visiting.
Also, don't forget about their Museum of Natural History, which contains rare artifacts and taxidermy. Make sure you do some research on your own to immerse yourself in what life was like for early settlers – it's an experience you won't want to miss!
The Clubhouse is a new Family Entertainment Center in Ardmore that provides fantastic entertainment to guests. The Clubhouse has many fun stuff to do, including arcade games, playrooms, cafes, outside and inside dining areas, and miniature golf.
Other attractions include:
The Eagles Landing obstacle course.
Go-karts.
Flight Line Zip.
Water Wars.
An area for an outdoor ice rink.
Visit the Clubhouse on Wednesdays through Saturdays from 11 am to 8 pm and on Sundays from 12 pm to 8 pm to get away from the day's worries.
Address:  2705 Rockford Rd, Ardmore, OK 73401, United States
#7. Southern Oklahoma Speedway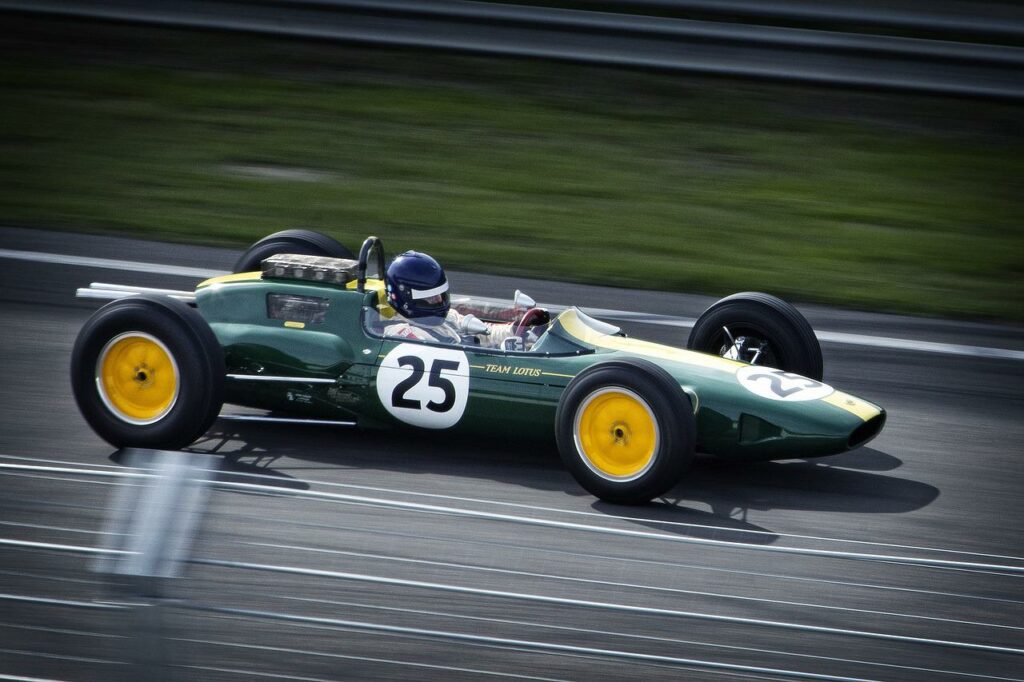 There's no better place to be on a summer weekend than Southern Oklahoma Speedway, with races every Saturday night and Sunday afternoon from March through October. Sit back with your friends and enjoy a cold drink as you watch drivers navigate around turns at top speeds.
Open grandstand seating means that you can move around or even walk over to another area if you find yourself near the trackside; just make sure not to get too close—the smell of burnt rubber isn't uncommon when engines are revving.
With ticket prices starting as low as $15 for general admission, one visit will make for an unforgettable time for anyone ages ten and up.
Buy your tickets online to avoid having unexpected costs pop up during your night out. Be sure to add this to your list of fun things to do in Ardmore, Ok, this weekend!
Address: 2897 US-77, Ardmore, OK 73401, United States
#8. Check out History at the Memorial Park
There's a lot of history around you when you visit with your family in Ardmore. The best way to experience it is through their Memorial Park and Museum, which offers tours seven days a week (except for Wednesdays).
You can even see pictures taken during post-Civil War reconstruction right there on location. There are also guided historical walking tours available; visitors call them great and informative. Explore history firsthand with your family—book today!
While tours usually only take an hour or so, they run daily throughout most of the year, so plan accordingly if you want to catch one. Since these are popular activities, it's recommended that you book ahead of time using their website.
If you don't have much time, though, and want a taste of what they offer on location, ask about local brochures and exhibits.
Are you about to embark on an adventure to California for a fun-filled vacation? You can also check out the best things to do in Gilroy, San Bernardino, and Palmdale California.
#9. Good Time Lanes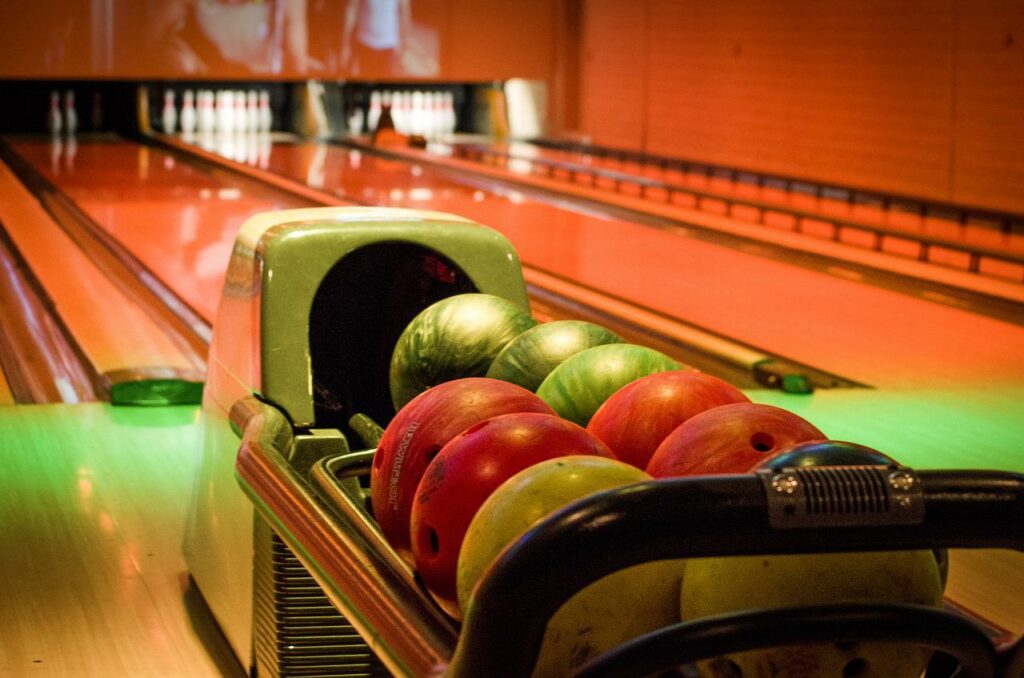 Are you looking for a fun activity to do with your family? Check out the Good Times Lanes bowling alley in Ardmore, Oklahoma. Ardmore's bowling alley is a great place for kids and adults alike.
Good Time Lanes features a 16-lane bowling alley with bumpers and soft lighting; it's a popular spot that serves great drinks and has awesome food at its cafe.
Open seven days a week, Good Time Lanes gives families hours of fun entertainment. Its full menu of pizzas (New York-style pies and calzones) makes it easy to have fun on date nights or during casual afternoons.
One of Good Time Lanes' most popular options is an all-you-can-eat wings deal for $10.99; you can enjoy as many wings as you want throughout your visit. It doesn't get much better than that!
Address: 1019 Grand Ave, Ardmore, OK 73401, United States
#10. Explore Festival of Lights This Year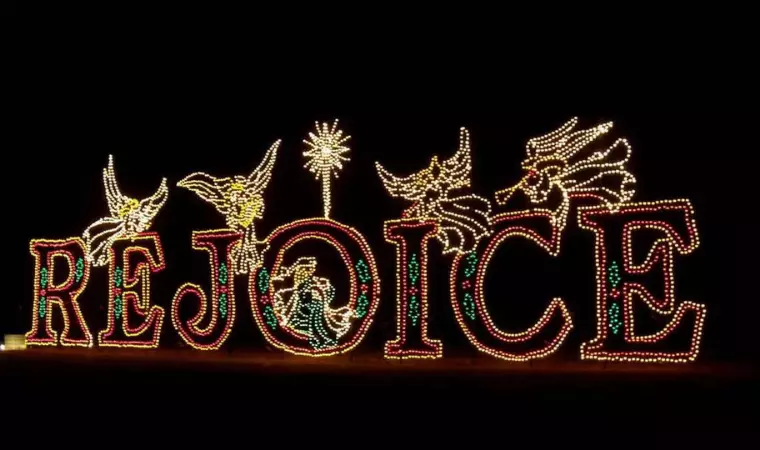 If you're a fan of Christmas lights and holiday cheer, there's no better place than the Festival of Lights in Ardmore. This annual event is held from November 29th through December 31st.
Thousands come out each night during that time frame to walk through thousands of holiday lights set up all over beautiful Holmberg Park. You can bring your kids or pets. Just remember that it gets cold at night.
Don't forget your camera because you will want lots of photos for memories later! If walking isn't your thing (or you want more information about the Festival of Lights), you can visit their website here.
There are many fun things to do in Ardmore, Oklahoma, but these festivals of lights stand out as some of our favorites. We hope you get a chance to visit it sometime soon!
#11. Practice at Peace Yoga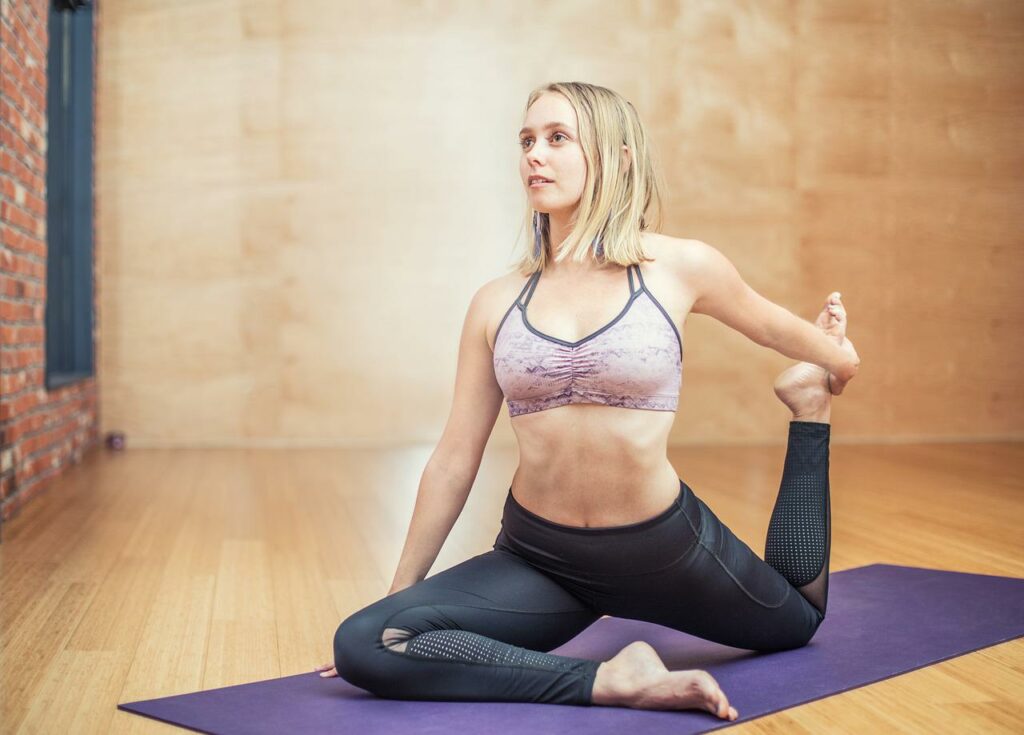 The unique style of yoga that you can experience at Peace Yoga is described as funky, playful, and laid back. To create a comfortable atmosphere for every student to enjoy their practice, it is designed with classes including warm-up games & cool-down stretching too.
These funky yoga games will help loosen the stiff muscles we tend to hold on our spines. This studio is open Monday-Thursday 10 am – 8 pm Friday 9 am – 8 pm Saturday 10 am – 4 pm Sunday 11 am – 5 pm. Specialty Classes are offered in a Yoga flow, Tribal fusion fitness & more.
Coming of all ages are welcome, starting at 18 months old too! Be sure to add this to your list of free things to do in Ardmore, ok, today!
Address: 16 Broadlawn Park Trail, Ardmore, OK 73401, United States
#12. Play Games at Gold Mountain Casino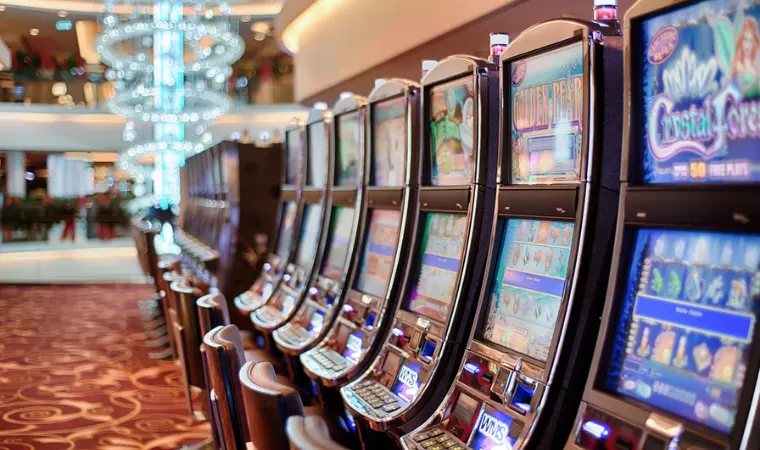 When in Ardmore, you'll want to check out Gold Mountain Casino. The casino has many great table games and slots that can keep you occupied for hours.
Plus, they have a couple of pretty good restaurants. It's also worth noting that they have live music every Friday and Saturday night, which is perfect if you're looking for something different.
If the casino isn't your thing or it looks like it may rain, there are plenty of other things to do in Ardmore, OK, such as visiting Lake Murray or one of the local museums.
Just check out our website for more information about what else to do and where you can stay while visiting the town. We hope we see some of you soon!
Address: 1410 Sam Noble Pkwy, Ardmore, OK 73401, United States
#13. Brown's 3B Ranch and Hay Maze
One of my favorite places to be on a beautiful fall day is at Brown's 3B Ranch. There you can enjoy a hay maze, mini-golf course, and pumpkins. If that's not your cup of tea, though, I bet there is still something for you.
It's great fun for all ages and free! I also love their petting zoo – so much fun when you are with friends or family. Their staff seems super friendly and helpful as well. The scenery is stunning; it is on top of a hill overlooking many fields below and trees.
The Brown Family creates a new hay maze design every year, and this design consists of 1.5 million pounds of round-bale hay. Challenge yourself to try to find your way through the maze before time expires. Keep your flashlight with you in case you come home at night!
You will be treated to an educational hayride, a kiddie cow train, a kids' corral, a lookout tower, an obstacle course, a cornhole game, and much more!
Ardmore is always a fun place to visit, and you may remember it even more fondly with a trip to Brown's Ranch, which is only open between 5 pm and 9 pm on Thursdays and Fridays and 2 pm and 9 pm on Saturdays and Sundays.
Address: US Highway South,, 77 Campbell St, Ardmore, OK 73401, United States
There are many places in Texas that are perfect for exploration, you would want to check out the best things to do in San Angelo, Killeen, and Corpus Christi.
#14. Lake Murray State Park
The park has over a mile of shoreline on Lake Murray. The park's lakeside nature trail can be hiked year-round, but it is busiest with people fishing from its concrete bank during warmer months.
Families will enjoy going to a section of beach where kids can splash and play on shallow water that gets only chest-deep for adults. Fishing is also popular on Lake Murray, and there are two boat ramps available for use by non-motorized boats.
Swimming at Lake Murray State Park is not permitted due to safety concerns involving boat traffic on both sides of an island developed as a swimming area. There are cabins and rental campsites available at the park and picnic areas.
At night, visitors can stay up late and watch movies projected onto a big screen under open skies. Lake Murray State Park is located near Ardmore, Oklahoma. It offers outdoor recreation opportunities, including camping, hiking trails, bird watching, and wildlife viewing.
There are other great things to do in Ardmore besides visiting Lake Murray, such as taking a scenic drive through town or seeing events around town like live music or festivals.
You could even explore downtown or shop at local boutiques along Main Street. So whatever you decide to do while visiting Ardmore, make sure you include time for some fun things to do in Ardmore!
#15. Tucker Tower Nature Center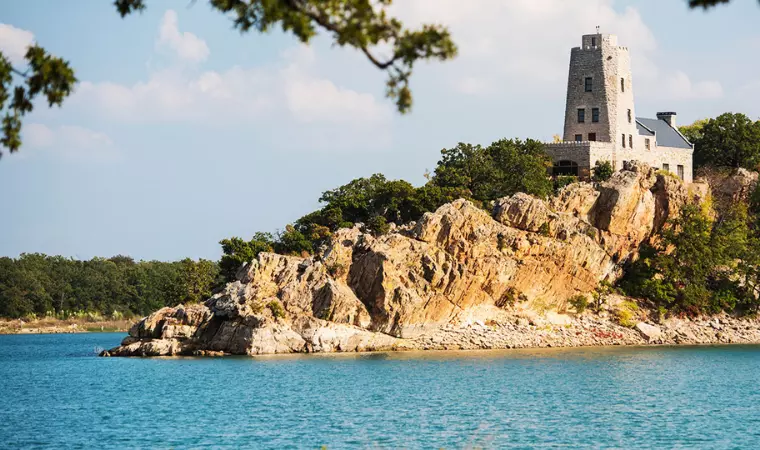 Take a self-guided tour of Tucker Tower Nature Center's unique natural and cultural history exhibits, including a recreation of an Indian mound group that once existed nearby.
The center offers wildlife education programs for school children and opportunities for community involvement through volunteering or environmental stewardship activities. The Tucker Tower Nature Center is a key part of Lake Murray State Park and symbolizes southern Oklahoma.
The Visitor Center, which is on the Lake Murray Dam, overlooks the many facilities and parks on the lake, includes exhibits of natural artifacts and resources, and has experienced park personnel there to show you around.
Besides amazing views of the surroundings, visiting the tower will also allow you to learn about its deep and fascinating history.
When it was first planned, this tower was a summer home for Governor Bill Murray, but he eventually repurposed it as a lighthouse. Remember to stop by when you visit the lake next, especially if you plan to camp or fish!
Address: 1587 Tucker Tower Rd, Ardmore, OK 73401, United States
#16. Explore the Greater Southwest Historical Museum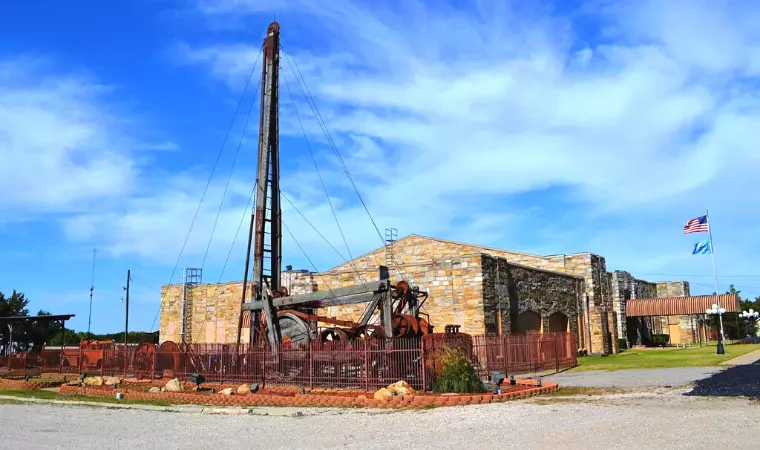 The Greater Southwest Historical Museum is open for visitors who want a glimpse into southwest Oklahoma history. The museum is filled with antiques and other items that range from territorial days until today.
Visitors can also see Native American artifacts and clothing. There are also military pieces that have been donated by families of soldiers who fought in World War II and Korea.
These items include uniforms, weapons, and memorabilia such as dog tags. A visitor can learn more about the modern-day history and local native American culture at Greater Southwest Historical Museum.
Stop by the Greater Southwest Historical Museum, and it will provide you with the most informative and fun experience in Ardmore! If you're looking for things to do in Ardmore, start your visit here!
#17. Buy Antiques at Ardmore Emporium Antiques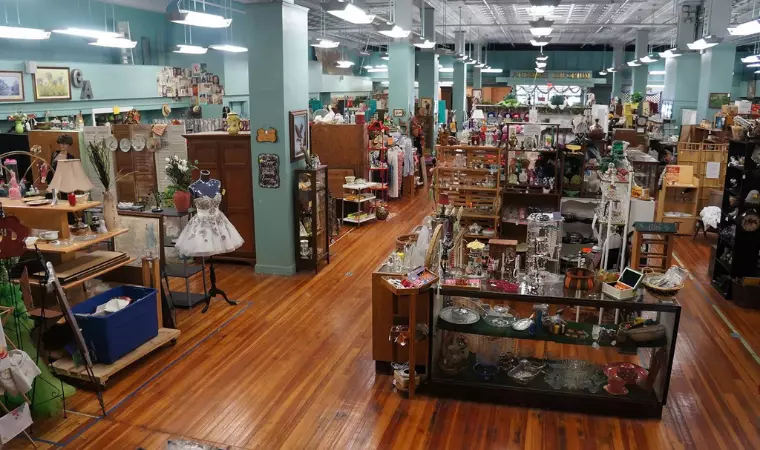 If you love antique shopping, you'll enjoy visiting Ardmore Emporium Antiques. Housed in a historic building on Main Street, Ardmore Emporium Antiques boasts more than 3,000 square feet of antiques from around the world.
There's something for everyone here, from old quilts and folk art paintings to antique furniture and handmade jewelry.
The store is open seven days a week from 10:00 am until 5:00 pm, so be sure and stop by. You'll always find great bargains at Ardmore Emporium Antiques, even if it means you're shopping for yourself or someone else.
This shop offers you that certain brand of value, hospitality, and variety that you've come to expect. They sell special home décor and wonderful gifts, including those clever LovePop Cards you were looking for.
As a member of Adventure Road, you can even buy the most fashionable t-shirts! Ardmore Emporium Antiques provides a large and diverse inventory, so don't let this chance pass you!
Address: 105 E Main St, Ardmore, OK 73401, United States
#18. Ardmore Convention Center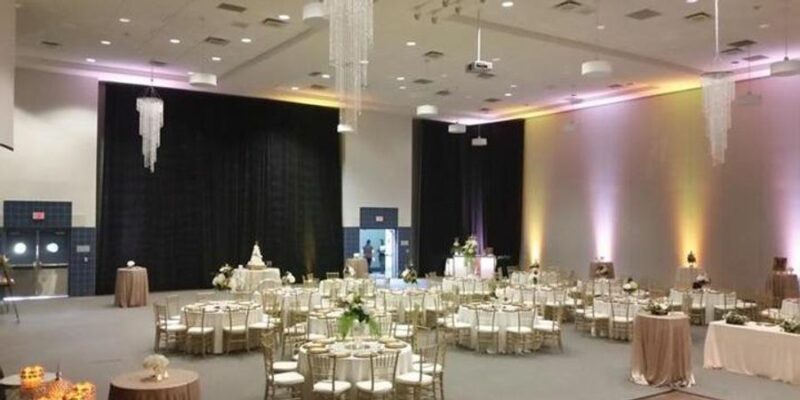 If you're visiting Ardmore for work or fun and are looking for a fun thing to do in Ardmore, stop by The ArdmoreConvention Center. This impressive convention center is located in downtown Ardmore and features a variety of event spaces for large gatherings.
The venue offers nearby dining options and allows visitors easy access to multiple hotels. Since it's located within walking distance of several hotels, business travelers can experience convenience and entertainment. There are concerts and other performances held at the center throughout each year.
If you're planning a vacation or business trip to Ardmore, you might consider attending an event there; it could be an interesting alternative to seeing a play on Broadway or touring one of New York City's historic neighborhoods.
You never know what sort of surprise lies around any corner; visit Oklahoma for fun things to do in Ardmore today!
Address: 2401 N Rockford Rd, Ardmore, OK 73401, United States
#19. Eliza Cruce Hall Doll Museum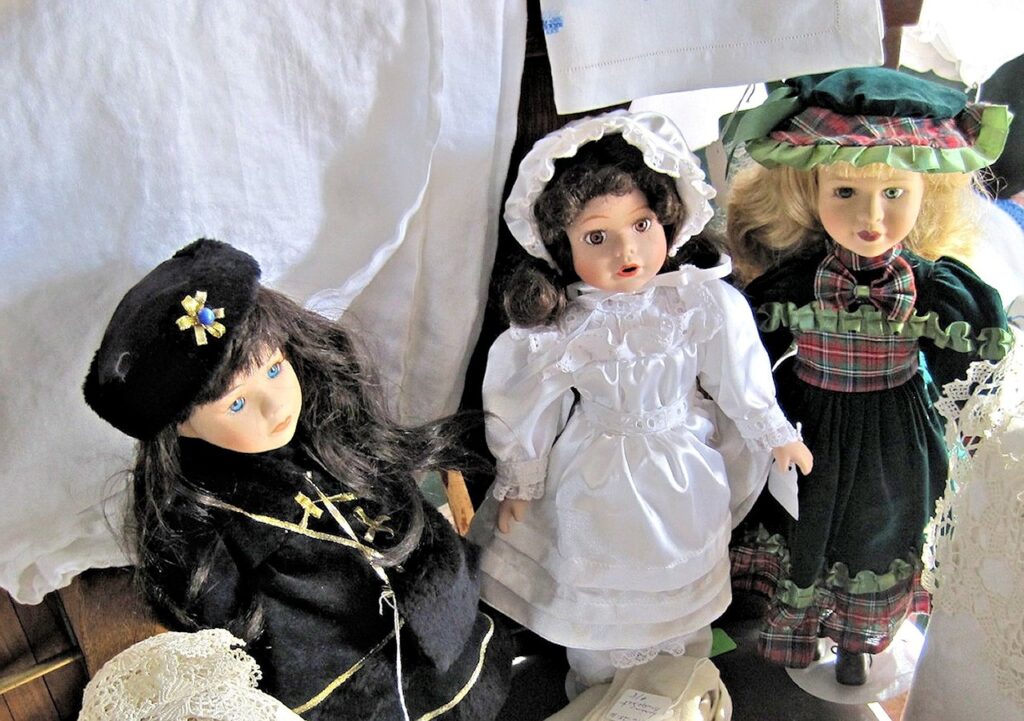 This free museum is dedicated to preserving dolls of historical importance. It is sure to delight doll lovers, featuring over a thousand dolls from all around the world dating back to 1877 and spanning five generations of Eliza Cruce Hall's collection.
While admission is free, a $3 suggested donation for entry. With over 60 themed rooms showcasing everything from dollhouses and porcelain dolls to realistic infant toys and Native American dolls, there are hours of enjoyment for children or adults.
The museum also hosts special events throughout each year that bring life and color to an already rich history and hosts fun-filled afternoons full of family activities, holiday celebrations, storytimes, and even a tea party featuring one-of-kind collector dolls.
They have been known to partner with other local museums like Lost River Caverns and Hobart Arena to provide entertainment packages featuring games and more at additional costs. These packages make perfect gifts for those who want something out of the ordinary when celebrating birthdays or holidays with their loved ones.
Visitors should keep in mind: Make sure you check out their calendar before visiting because many holidays have different schedules than most people expect. Some holidays aren't celebrated at all due to religious reasons.
Address: 320 E St SE, Ardmore, OK 73401, United States
#20. Crystal Rock Cathedral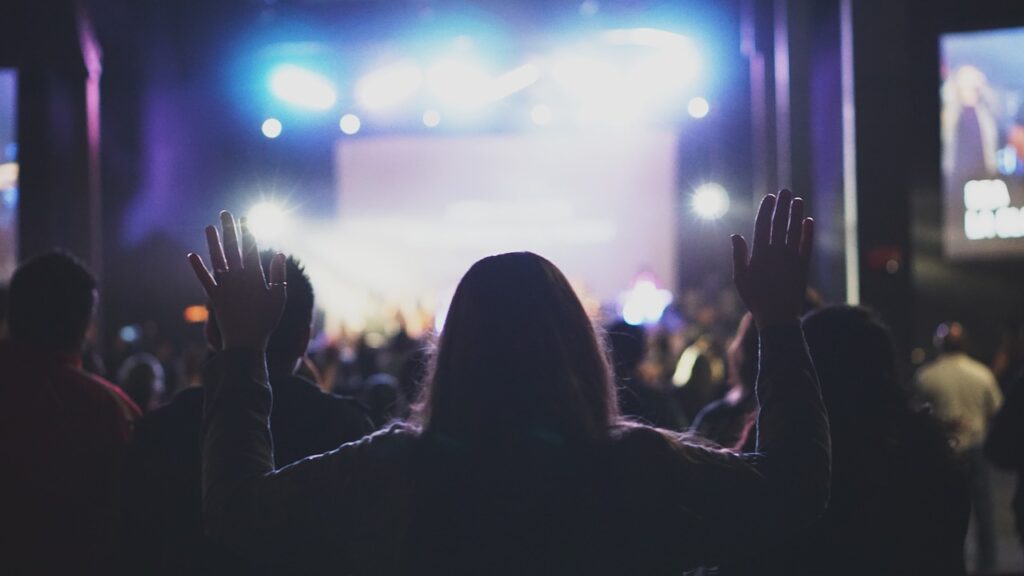 Crystal Rock Cathedral is an Assemblies of God church located in NW Ardmore. Be sure to add this to your list of must-see places in Ardmore.
Individuals from all backgrounds, who are united by their acceptance of the gospel of Christ, are welcome in Crystal Rock Cathedral.
The church relies on the Bible, especially the Gospel of Jesus Christ. Built in 1985, the Cathedral is an architectural gem that fascinates visitors and locals alike. If you're not a Christian, it's worth a visit.
Would you like to join us this Sunday morning at 9:45? It would be a memorable experience!
Address: 2005 12th Ave NW, Ardmore, OK 73401, United States
#21. Visit the Goddard Center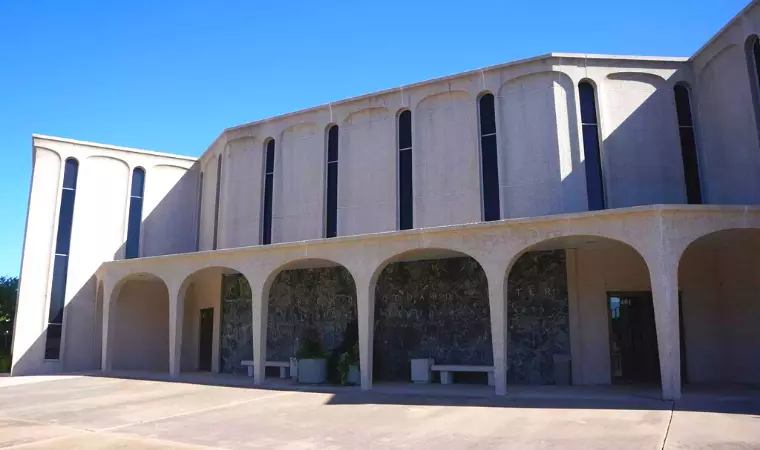 The Goddard Center is a nonprofit organization aiming to engage people in the area of visual and performing arts and promote the development of culture in general. The Art Studios offers art classes, demos, and workshops for people of all ages.
Here you can find a drama theater, an art gallery, and other displays. The Arts Center features various events and special shows. The Goddard Center constantly seeks to create and host diverse and captivating performances throughout the year.
The center is open for visits on Tuesday, Wednesday, Thursday, Friday, and Saturday from 10 am – 6 pm. We are closed on major holidays.
Address: 401 1st Ave SW, Ardmore, OK 73401, United States
#22. Visit the Urban Escape Rooms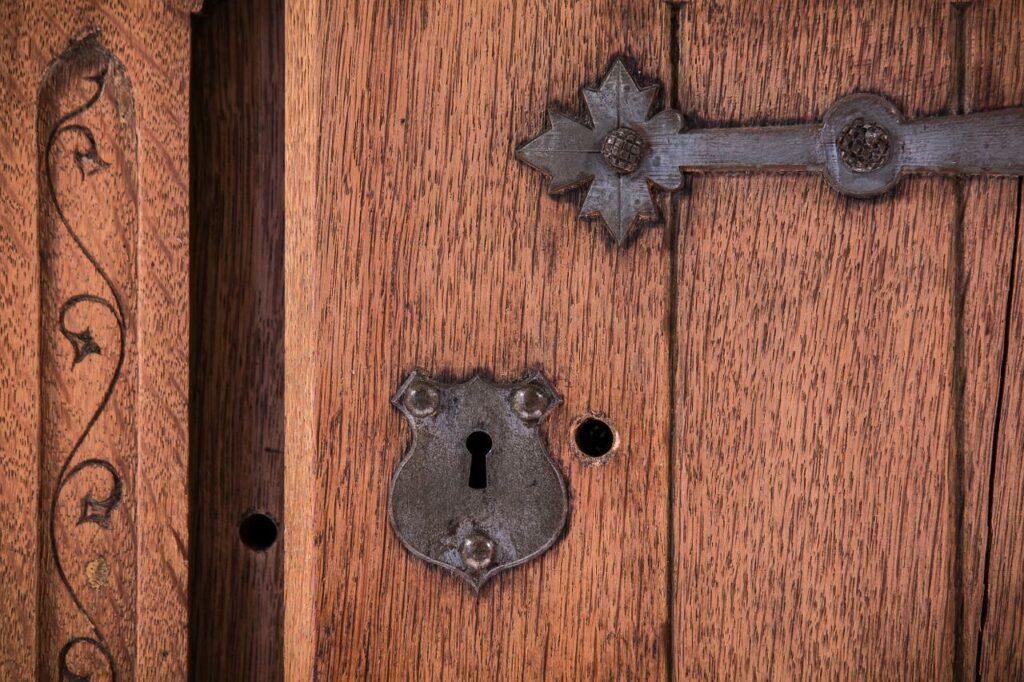 If you're looking for something new and exciting to do with your friends or family, check out an escape room. At Escape City's Oklahoma locations in Tulsa and Edmond, you can work together as a team and have some fun while doing it.
The rooms are designed with clues hidden throughout so everyone will get a chance to shine during their time escaping.
You'll feel like you accomplished something after working together as a team! Check out Escape City's website to find locations near you.
Address: 1024 W Broadway St, Ardmore, OK 73401, United States
Consider a North Carolina road trip, here are guides on the best things to do in Hickory, Rocky Mount, and Asheboro.
#23. Marvin's Place Art Gallery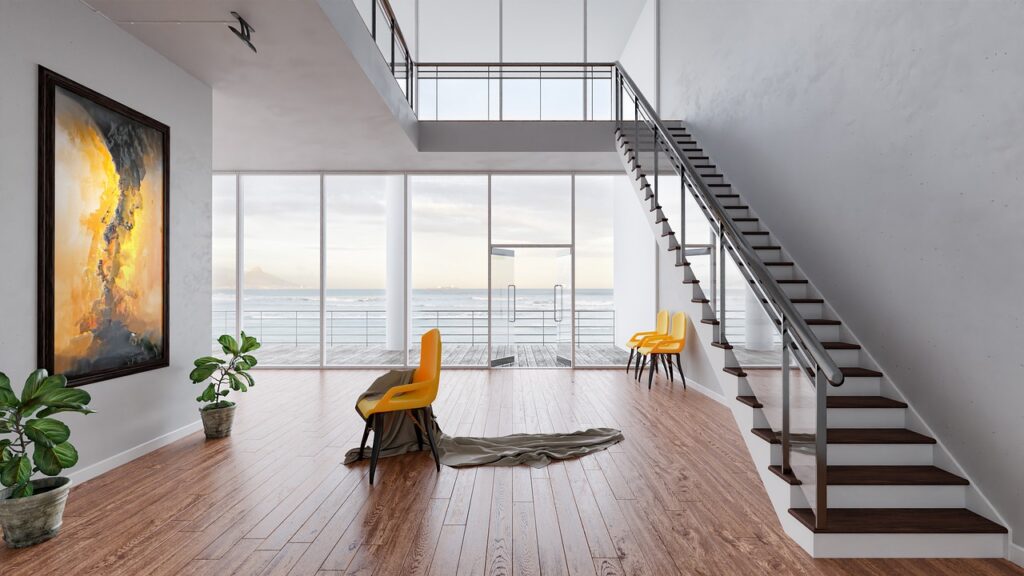 For lovers of visual art, consider visiting Marvin's Place. Marvin's Place is a gallery featuring original artwork from talented local artists. It is located in downtown Ardmore on Main Street and is owned by Marvin Rumple himself.
If you are passionate about supporting your community and local businesses and being surrounded by fine art, visiting Marvin's place is a must.
The gallery sells various paintings and prints from many different artists, so there are many pieces to choose from. Visit for yourself and enjoy something fun to do in Ardmore today!
Address: 103 W Main St, Ardmore, OK 73401, United States
#24. Live Love Spa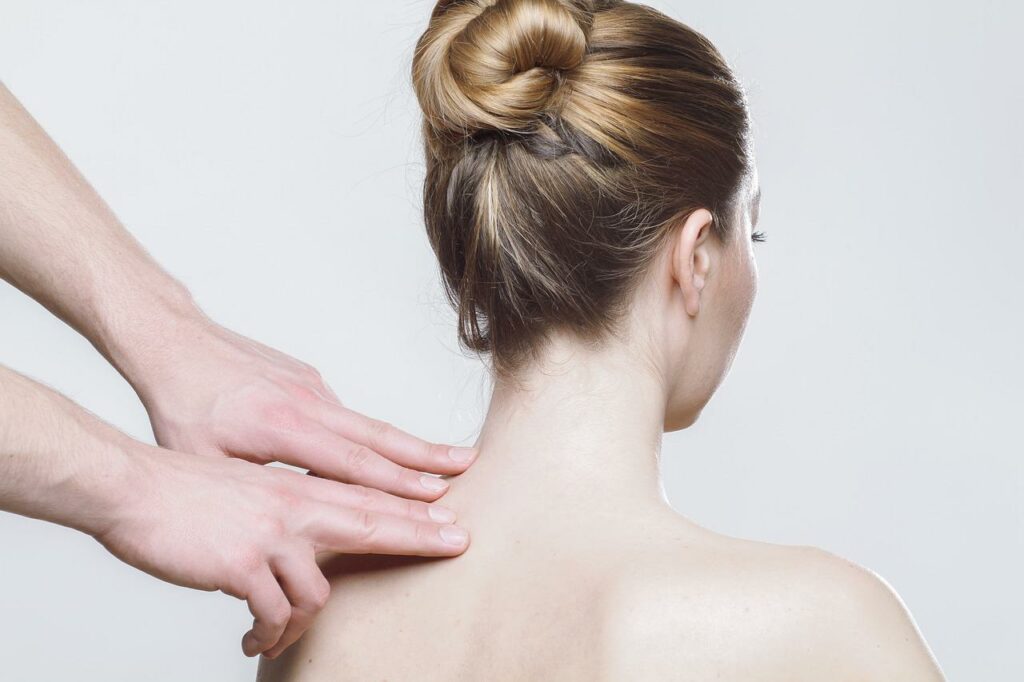 Every woman deserves a day to herself, but why not make it more indulgent and luxurious? Treat yourself to an hour-long massage or facial at Live Love Spa.
Enjoy a relaxing day of pampering and massage with friends at Live Love Spa. The experts at Live Love Spa are more than happy to schedule your appointment, answer any questions you have about spa treatments, and assist you with booking spa packages for your group.
Treatments range from classic massages like Swedish or deep tissue massages to all other exotic massages you can imagine. Add-ons include aromatherapy, heated tables, reflexology, and even hot stone massages.
If you're looking for a relaxing weekend retreat in Ardmore or just need some more time but don't have time to drive into Oklahoma City proper or Dallas for a spa trip – Live Love Spa is right here waiting on you.
Address: 691 12th Ave NW, Ardmore, OK 73401, United States
#25. Ardmore Massage Co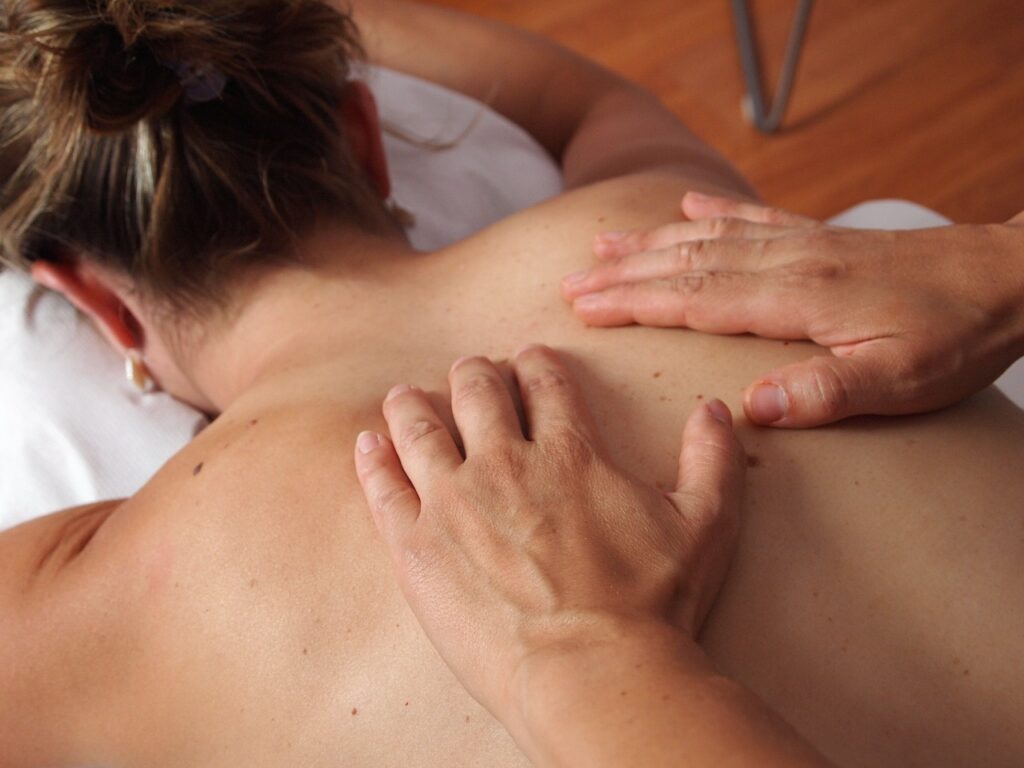 Everyone has a different idea of what constitutes relaxation. Some people like hot baths; others prefer a cocktail or glass of wine with dinner. But whatever your definition is, massage therapy can be added to it.
An experienced massage therapist is an expert at finding and massaging those points of tension in your body that you didn't even know existed.
When we experience anxiety or stress, our muscles tense up; when we receive a full-body massage, our muscles are relaxed and ready for restorative sleep.
At Ardmore Massage Co., we have years of experience providing clients with full-body massages that leave them feeling more relaxed than before their appointment – if not for days afterward!
Address: 27 W Broadway St, Ardmore, OK 73401, United States
Plan Your Trip to Ardmore, Oklahoma
Whether you're planning a trip to Ardmore or live here year-round, be sure you take advantage of all our beautiful town offers.
From outdoor recreation like ATVing and boating at Lake Murray to outdoor shopping at Midway Antique Mall and unique restaurants like The Great Outdoors Café.
With so much for visitors and residents alike to do in Ardmore, there are plenty of ways for you and your family or friends can have fun together!
What's your favorite thing about our town? Comment below – we'd love to hear from you! And don't forget: if you need a helping hand moving into your new home while touring our area's many attractions, please give us a call today.
Disclaimer: Vasttourist always strives for content accuracy. Since the time of publishing, travel-related information regarding pricing, schedules, and hours may have changed. Please see individual websites embedded in this post for the most current trip-planning information.

Unless otherwise stated, Vasttourist does not claim ownership of any images used on our blog site. The respectful owners of all visual content have copyright protection. We try to include links to the sources. If any images are your property and you do not want them to appear on our blog, don't hesitate to contact us; we will take them down immediately. We support properly crediting the original writer, artist, or photographer.