25 Best & Fun Things to do in Morristown TN (Tennessee)
Are you searching for the best and most fun things to do on your visit to Morristown TN? Then you are on the right page.
Morristown is a regional center for business, recreation, education, and healthcare services, located in the upper part of East Tennessee. Visiting Morristown's museums, theaters, and parks are just some of the many outdoor things you can do with your family or friends while on vacation.
Check out the museums, parks, arcades, shops, and other fun places to spend time by exploring the downtown area and the historic district. We've compiled a list of the best, the brightest, and the most beautiful things to do in Morristown, Tennessee, to help you plan your next trip.
It might be hard to decide what sights or attractions to see in Morristown, Tennessee. Whether you're visiting from out of town or just looking for something new on a lazy weekend afternoon, check out these fun things to do in Morristown!
What are The Best Things to do in Morristown TN (Tennessee)
#1. Panther Creek State Park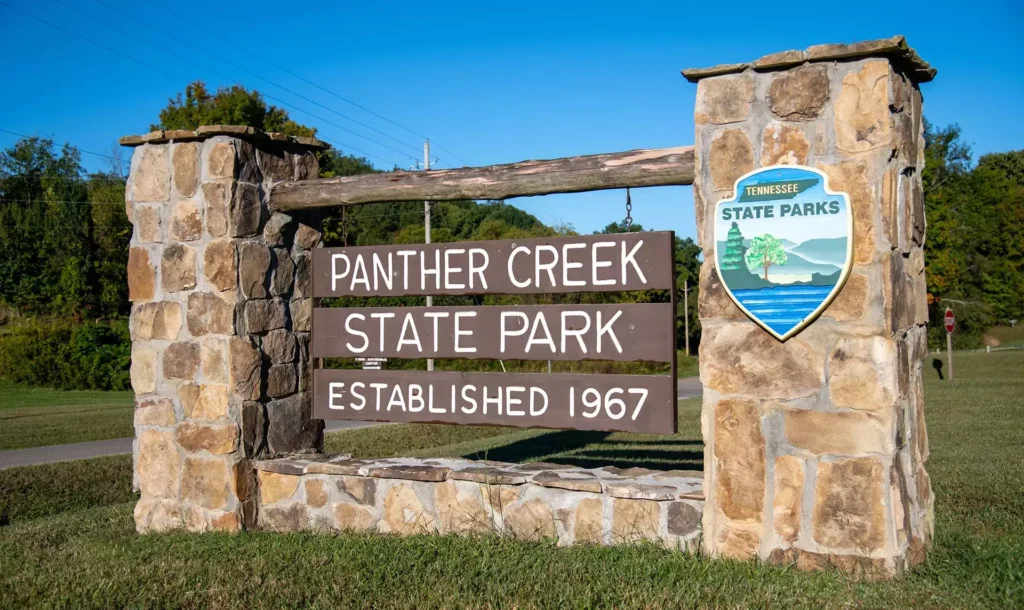 Panther Creek State Park is a good place to go if you want to go hiking, biking, do other fun things, or relax and enjoy the fresh air.
The playground at Panther Creek is a great area for youngsters to play and enjoy themselves because it has play structures, including climbers, slides, swing sets, and covered pavilions where your family can enjoy a picnic.
There are several educational park programs, including field trips and schoolyard visits. Learn about a wide range of topics, such as how ecosystems work together, the ecology of streams, the history of the area, how animals have adapted, and how to get a job in a park.
Address: 2010 Panther Creek Park Rd, Morristown, TN 37814, United States
#2. College Square Mall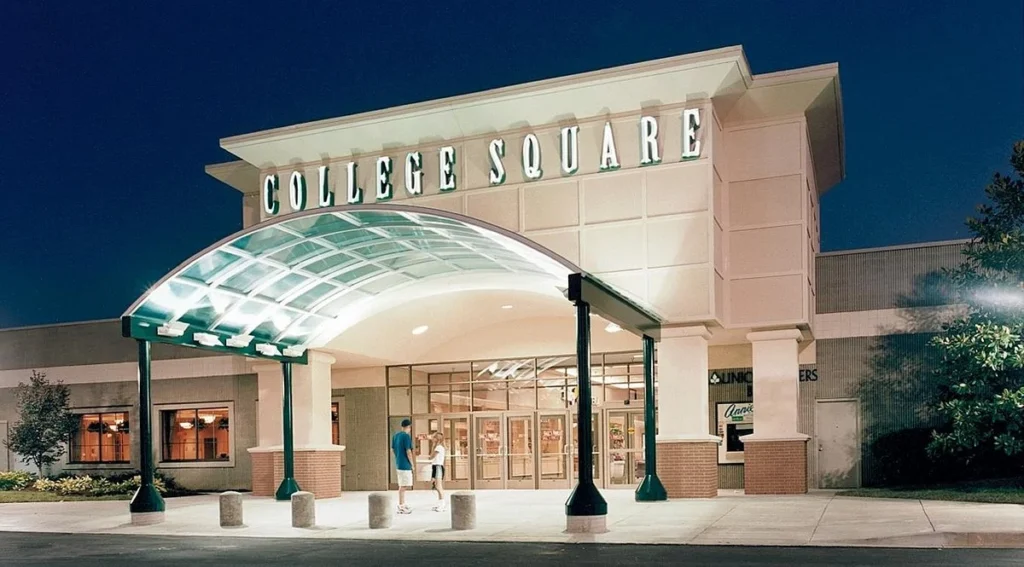 You'll undoubtedly enjoy a trip to College Square Mall if you wish to spend some time indoors.
The College Square Mall, run by Urban Retail Properties and owned by Time Equities, is home to a variety of national and specialty retailers, including Victoria's Secrets, TJ Maxx, Kohl's, Tennessee highlight Belk, Dick's Sporting Goods, and others.
Along with numerous shops where you can buy clothes, shoes, accessories, and games, there are also numerous restaurant establishments like Longhorn Steakhouse, Olive Garden, and Toro Mexican Grill.
For those who might wish to take some time out of a peaceful trip to go to the gym, there is even Planet Fitness. There is also a special Family Fun Zone with an arcade, bumper cars, trampolines, and laser tag for families who wish to spend time together!
The AMC CLASSIC movie theater is another option for entertainment during your trip to College Square Mall. Every day, new albums are played.
Address: 2550 E Morris Blvd, Morristown, TN 37813, United States
#3. Briarwood Ranch Safari Park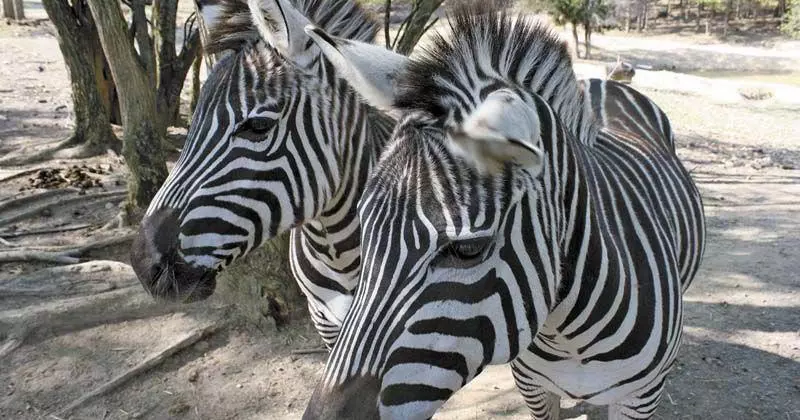 Briarwood Ranch Safari Park is another fantastic spot to go if you are looking for what to do in Morristown, Tennessee, whether you're looking for a family day out or simply some time to explore more of Morristown.
This attraction is an auto safari park with 4 miles of gorgeous, wildlife-filled terrain, so you'll need a car to get there.
You can also take part in wagon rides, which can be booked in advance, and the on-site petting zoo. Many adorable souvenirs are available in the park's store as well.
If you choose to reserve a wagon trip rather than bring your vehicle, the tickets usually cost about $5 more than each of those amounts. Don't forget to capture the beauty of your drive in a photo.
You can also buy feeding buckets. Suppose you want to feed some of the animals. Make sure you feed on the bucket, not with your hand, because the animals may nip or bite you.
You can also host a birthday party, family reunion, or other special occasions at this park. You will have a beautiful day out where you can observe wonderful wildlife.
Address: 255 Briar Thicket Rd, Bybee, TN 37713, United States
#4. Pink Pig Pottery Studio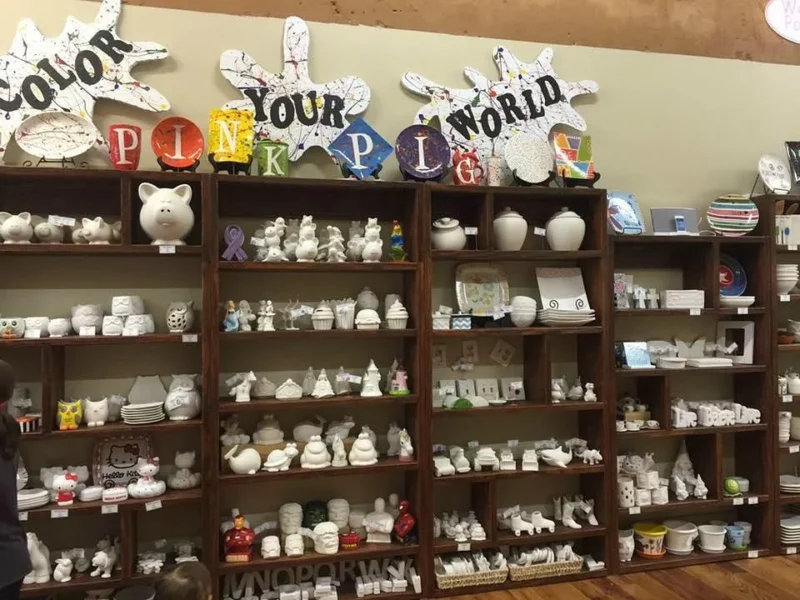 Do you wish to use your creativity and artistic talents? If so, you should book a session at Pink Pig Pottery Studio to create your craft.
You can also invite your entire family because there is a large assortment of items on which to paint pictures. The staff is sympathetic in meeting your demands, and they do a good job of clearly outlining the procedures.
To find out which events most appeal to you, such as painting lessons on canvas, designing ornaments and wood boards, creating clay handprints, and many others, check out their events calendar.
You can purchase anything from the Studio Shop's lovely bowls, mugs, keepsake boxes, plates, figurines, gift cards, and platters, and other items. Add this to your list of things to do in Morristown, TN, this weekend!
Address: 143 W Main St, Morristown, TN 37814, United States
Planning a road trip around Tennessee? We have got you covered! Here are some of the best things to do in Clarksville (Tennessee), Jackson (Tennessee), Knoxville (Tennessee), and Fun Things To Do In Chattanooga (Tennessee).
#5. Cherokee Park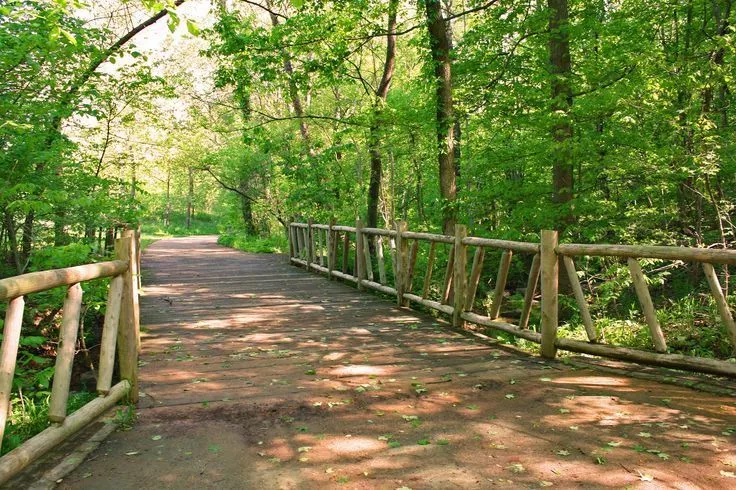 What better way to cap off a long week than with a trip to the park where you can read a book, go for a walk or a hike, and try out some kayaks?
Cherokee Park is a 178-acre park with more than 70 campsites that offer a variety of leisure opportunities.
There is an 18-hole disc golf course in the park if you like to play, and there are picnic pavilions where you can unwind and spend time with your loved ones.
You can also visit the Veterans Pavilion or the Jefferson Federal Citizen Tribune to see plays and concerts. Bring your kayaks and canoes to canoe or fish for bluegill, bass, rockfish, and crappie. This is also one of the hidden gems you need to explore in Morristown.
#6. Humble Peacock Salon & Spa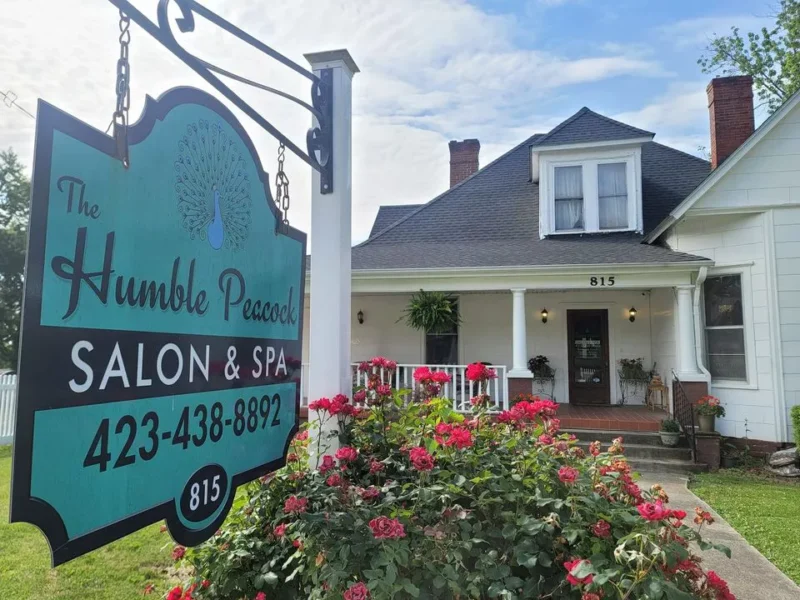 Are you considering doing something kind and lovely for someone you care about? Or perhaps you also want to do bodywork? Then it would be best if you didn't miss out on Humble Peacock Salon & Spa.
At Humble Peacock Salon & Spa, you and your special someone can treat yourselves to a day of pampering. You can get a facial and relax for up to an hour.
You can make an appointment if you want to go to the spa or try their facials, hair coloring, styling, manicures, pedicures, lash extensions, or other services.
There are also skin care services at the Humble Peacock Salon and Spa, such as chemical peels, massages, blowouts, microdermabrasion, eye and foot treatments, and acne treatments.
Address: 815 W Main St, Morristown, TN 37814, United States
#7. West End Bowling Lane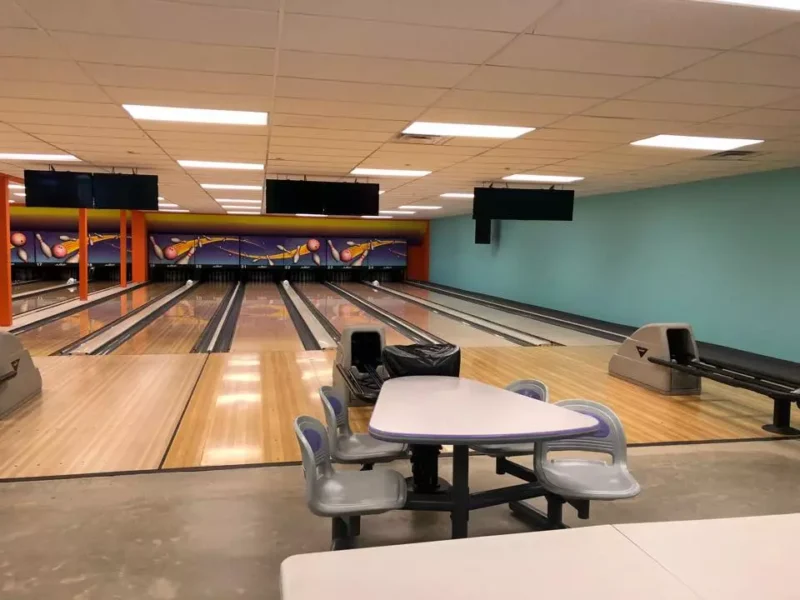 Bowling is usually a good way for the whole family and a fantastic opportunity to get out with friends.
The West End Bowling Lanes in Morristown are a terrific place for this because you can bowl for as long as you'd like and pay by the hour. You can play the 24 lanes of bowling, air hockey, pool tables, and many other games here.
For your convenience, electronic scorekeeping is available for bowling, and you can play traditional air hockey at several difficulty levels.
You can make a reservation and have a great time if you want to organize your birthday party, family reunion, group outing, or other special events here.
Address: 125 Pearce Dr, Morristown, TN 37814, United States
Crossville (Tennessee), and Nashville (Tennessee) are great places to go if you are looking for more adventures to explore.
#8. 1907 Brewing Company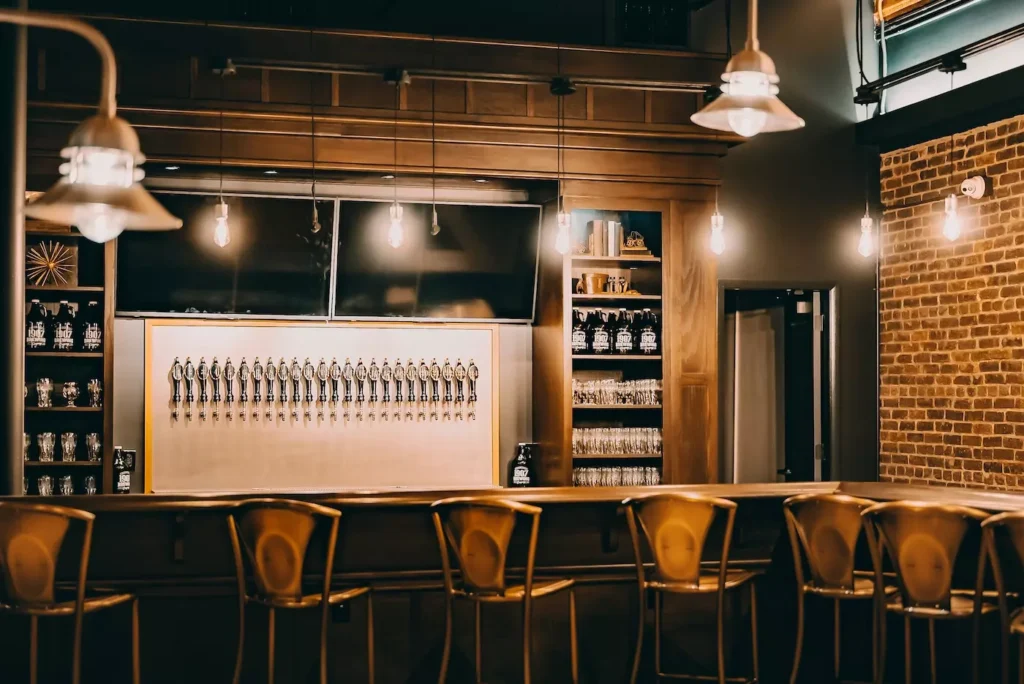 The 1907 Brewing Company, founded in 2019, is your best bet if you're looking for Morristown's original brewery and taproom.
You can enter and unwind for a while even if you don't drink alcohol. There are many great craft beers, ciders, and sodas available. There is even a menu designed especially for kids.
Their company ensures that every customer gets their desired drink.
The 1907 Brewing Company stands apart from the competition by actively encouraging patrons to bring takeaway from any of Morristown's many eateries.
Address: 103 W Main St, Morristown, TN 37814, United States
#9. Crockett Tavern Museum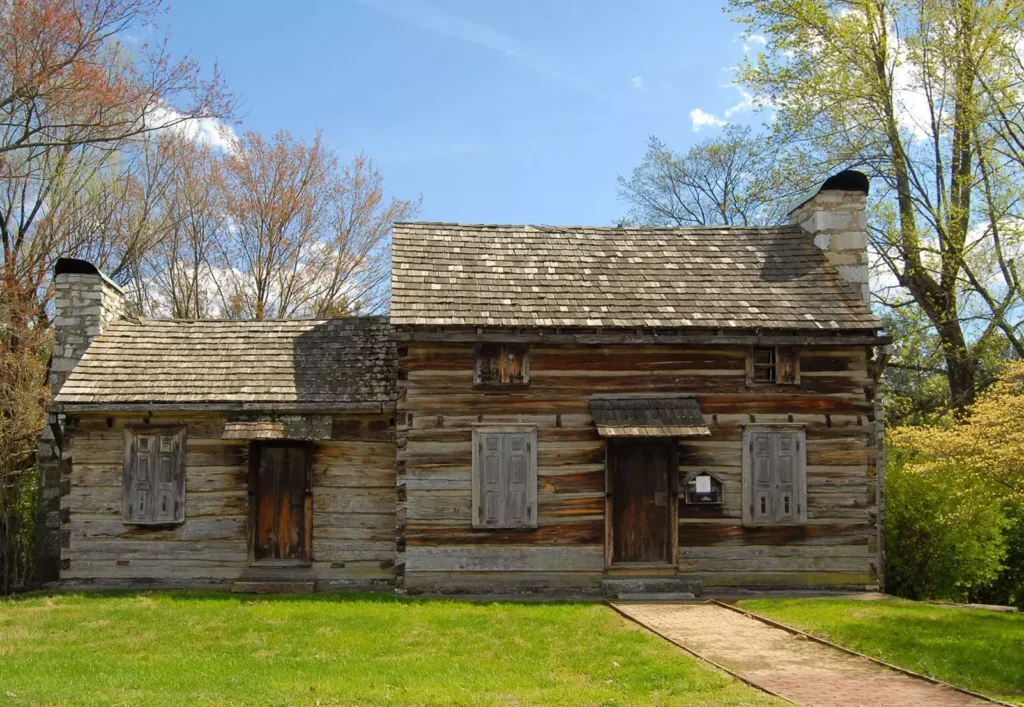 Visit the Crockett Tavern Museum if you are looking for the best places to visit in Morristown, Tennessee. At the David Crockett Tavern Museum, people learn about the work of the traditional hero during the Texas Revolution. This history museum in Morristown was added to the National Register of Historic Places in 2013.
You can find several artifacts related to the life of this renowned American hero can be found here. You can also learn more about the Crockett family and its frontier by visiting the museum's main building, constructed in the 1950s and serves as David's father's tavern.
The Association for the Preservation of Tennessee Antiquities has run the museum, specifically the Hamble County chapter.
Address: 2002 Morningside Dr, Morristown, TN 37814, United States
#10. Pastimes Arcade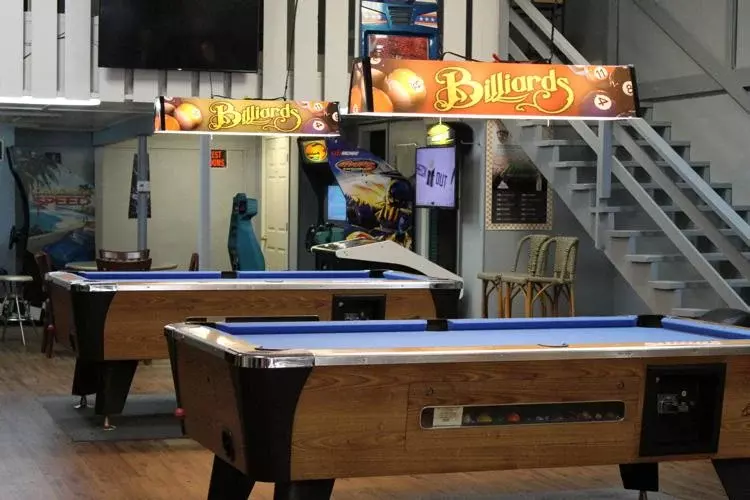 Pastimes Arcade is the ideal location if you're searching for the best things to do in Morristown, TN, today. It is a nice spot to unwind, hang out with loved ones, and play classic video games.
At this game center, you can play video games like Track and Field, Ms. Pac-Man, and many others.
The air-conditioned arcade also has pool tables and a hockey table where you may enjoy some top-notch amusement. There are flat-screen televisions in this center where you can watch sports matches like basketball and football.
Address: 134 W Main St, Morristown, TN 37814, United States
#11. Frank Lorino Park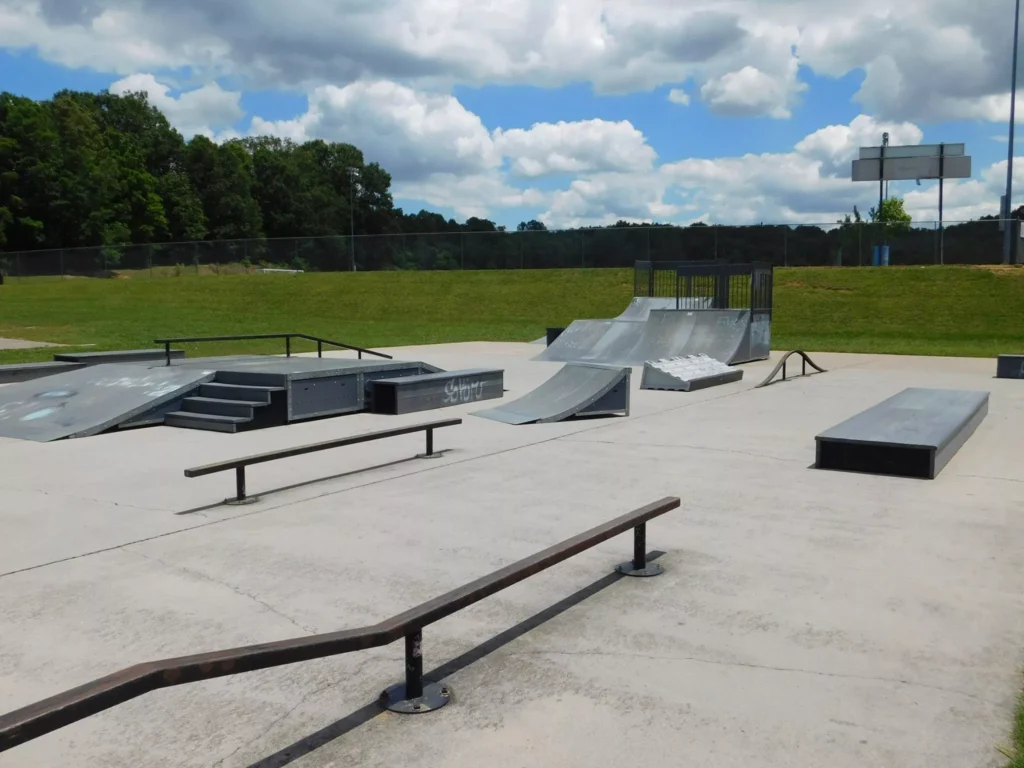 Frank Lorino Park is one of the many lovely outdoor areas that Morristown has to offer.
There is enough space for all kinds of activities, and it has a lot of facilities such as tennis courts, a BMX track, a rotary disc golf course, and numerous sports fields.
But even if none of those activities appeal to you, you can still have fun at Frank Lorino Park by going on an outdoor adventure and having a picnic.
This park has pavilions, food stands, and on-site public facilities. You should bring a picnic if you want a full lunch because you'll use a lot of energy exploring all 142 acres of this area.
This is the ideal area to let your kids run about and have fun if you visit Morristown as a family. It is free to visit this park.
If you are in this city during the summer, check out one of the "Starlight Cinema" monthly drive-in screenings at Frank Lorino Park for an awesome movie experience.
Address: 3100 Lorino Park Rd, Morristown, TN 37814, United States
#12. Smoky Mountain Deer Farm and Exotic Petting Zoo
Visit Smoky Mountain Deer Farm and Exotic Petting Zoo if you're looking for something fun to do. You can get up close with various friendly animals, including reindeer, exotic cattle, zonkeys, goats, elks, and zebras.
You can also book a leisurely horseback riding stable or take a short pony ride.
Enjoy a once-in-a-lifetime experience with some of the world's most beautiful animals, and get up close and personal with them. If you're looking for equestrian fun, you'll adore the pony ride at the Deer Farm Riding Stables.
Address: 478 Happy Hollow Ln, Sevierville, TN 37876, United States
#13. Rose Center Council for the Arts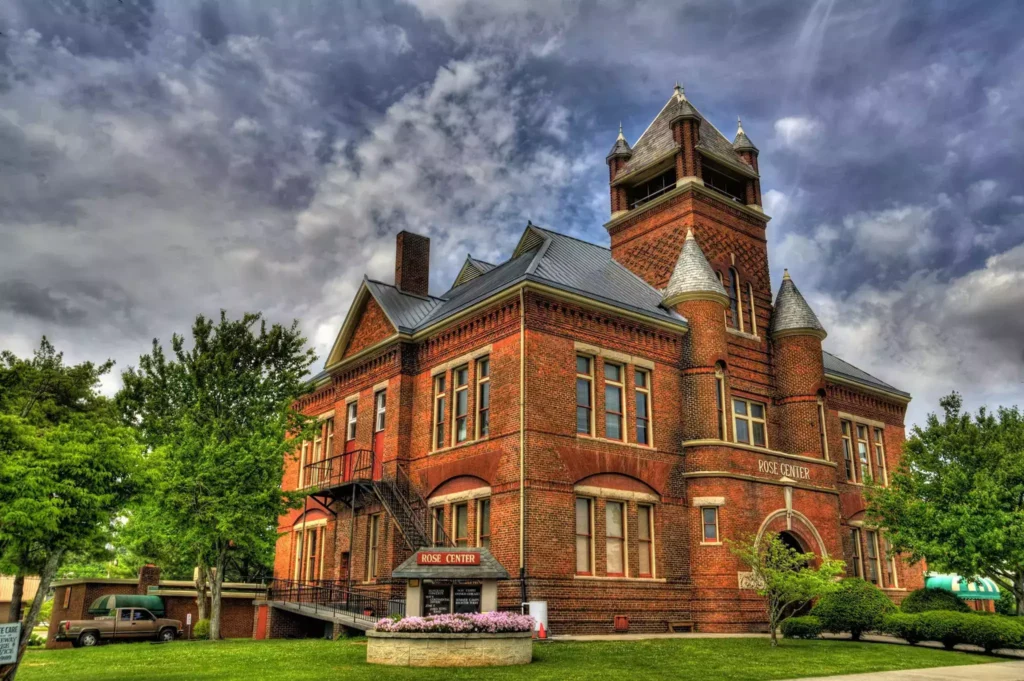 Rose Center Council for the Arts underlines its position as Morristown's primary center for preserving the arts. Numerous events are held there, such as concerts, art classes, galleries, and exhibits from local history museums.
You can look ahead and see what's on at the time of your trip because there are new events added each month.
You can make reservations to participate in various activities, such as digital image transfer, tai chi, acrylic painting, and jewelry creation.
There is something for everyone here, no matter how diverse or specific your interests are.
Address:  442 W 2nd N St, Morristown, TN 37814, United States
Travelling around Michigan? Take a look at some of the best things to do in Novi (Michigan), Cadillac (Michigan), G*ylord (Michigan), and Bay City (Michigan).
#14. Old Town Variety Mall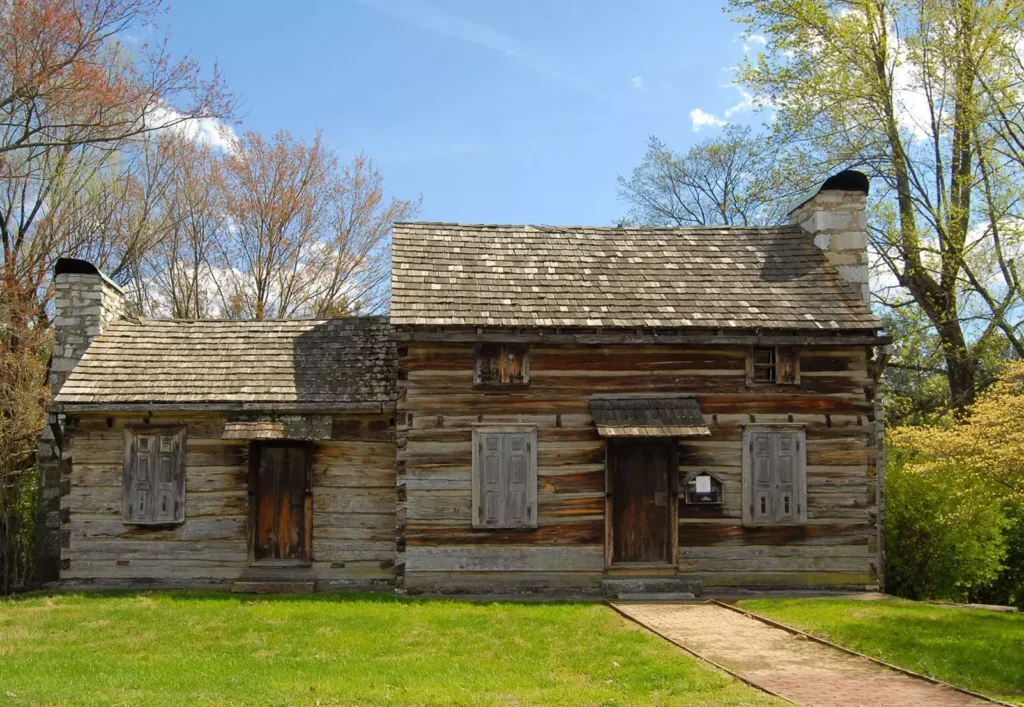 You should visit the Old Town Variety Mall if you're seeking collectibles, antiques, or handcrafted items because many things will grab your interest.
You will find various arts and crafts and collector items at 68 vendor booths with a combined retail area of more than 5,000 square feet.
The mall is open Monday through Friday from 10 AM to 5 PM and Saturday from 10 AM to 3 PM.
Address: 181 W Main St, Morristown, TN 37814, United States
#15. Maddie B's Bounce Back
Visit Maddie B's Bounce Back in Oak Tree Plaza if you're seeking a decent but affordable venue to hold your event or banquet.
This is great for a private party or a romantic evening with close friends or family.
Maddie B's Bounce House is open daily from noon to 8 PM, except on Wednesday.
Address: 1586 Buffalo Trail, Morristown, TN 37814, United States
#16. Toadily Candles & Soaps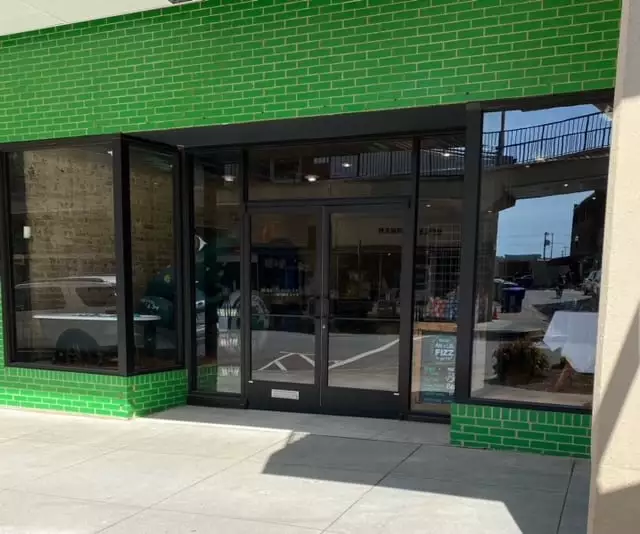 Suppose you're looking for souvenirs and collectibles to take home. Plan a trip to Toadily Candles & Soaps. They have many different items, especially candles and soaps, with different smells and scents to fit your style, personality, and mood.
If you are unsure about the things to purchase, you can consult the helpful, accommodating, and kind staff. You easily locate natural and handmade candles, soaps, goth and Poke ball bath bombs, and balms with scents in the store because everything is clean and well-organized.
The store is located in Morristown's picturesque downtown.
Address: 124 W Main St, Morristown, TN 37814, United States
#17. General Longstreet Museum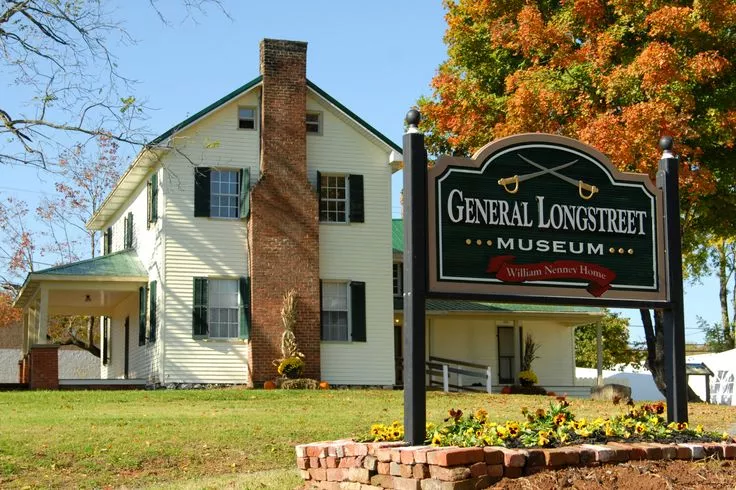 Despite being near Russellville, Tennessee, this museum is just a 10-minute drive from Morristown and is accessible through the main highway.
You can learn everything there is to know about the Civil War in East Tennessee from the kind, experienced tour guides who manage the museum.
At the museum artifacts like clothing, furniture, and weapons have all been preserved inside this museum at Nenney House, which General James Longstreet lived in during the winter of 1863–1864.
You can learn more about the Civil War in the Lakeway region by exploring the remainder of the Civil War Trail, which is open from April to December.
The General Longstreet Museum hosts unusual events like the Victorian Christmas open house, so keep an eye out for any special events it may be holding.
Address: 5915 E Andrew Johnson Hwy, Russellville, TN 37860, United States
Are you about to embark on an adventure to Georgia for a wonderful vacation? You can check out the best things to do in Statesboro (Georgia), Valdosta (Georgia), and Fun things to do in Dahlonega (Georgia).
#18. The Meeting Place Country Store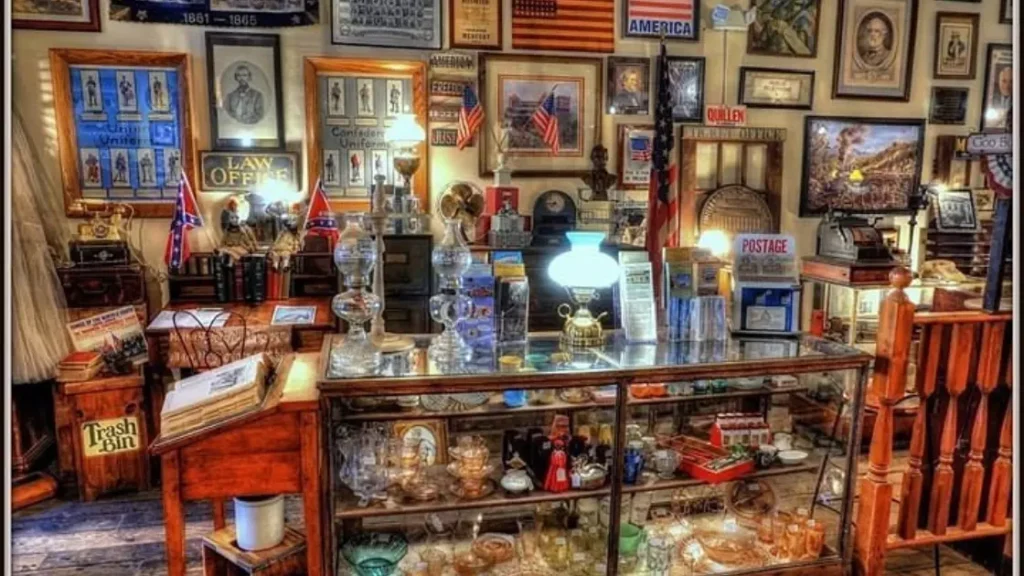 The Meeting Place Country Store specializes in selling food goods and vegetables from local farmers. Coffee, tea, sugar, pots, apparel, home furnishings, and numerous more items are among the products that are sold here. It can be found in the famed Main Street Skymart.
The Meeting Place Country Store offers a wide selection of items, artifacts, collectibles, and ancient antiquities.
The shop is called the Meeting Place since it evolved into a gathering place for those who like strange and fascinating things.
Address: 138 W Main St, Morristown, TN 37814, United States
#19. Little Dutch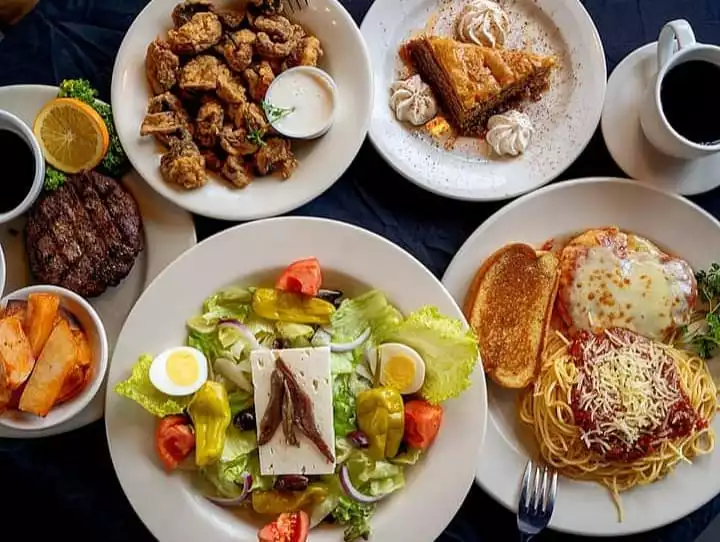 Looking for a romantic activity with your partner in Morristown? You don't need to look any further; Little Dutch can be the location for your very special date night with your special someone.
Their supper menu's staples include Italian cuisine, seafood, and beef. There are also healthy options, including soups, salads, and vegetables.
Check out their specialties to experience the finest that this restaurant has to offer. It has been in the food business for 80 years, which shows how good it is. It has a large menu that will leave you wanting more.
You won't be dissatisfied with your experience at this exquisite restaurant.
Address: 115 S Cumberland St, Morristown, TN 37814, United States
#20. Hampton Inn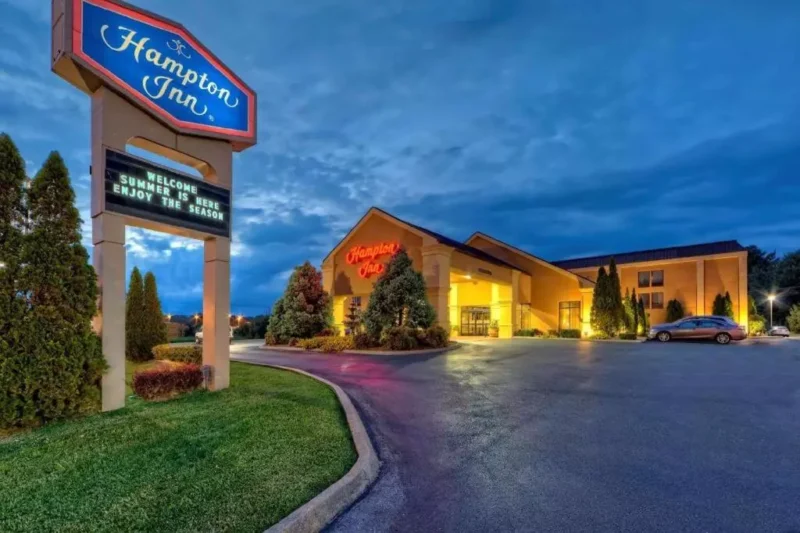 The Hampton Inn Morristown is part of a large chain of hotels run by Hilton Worldwide, which is known for giving its customers great places to stay.
Make yourself at home at Hampton Inn without breaking the bank. Its calming atmosphere can make it easier than ever for you to get a good night's sleep! Enjoy their complimentary breakfast in the morning, specially prepared for you.
To assist you in achieving your goal of staying active and healthy even while you are away from home, this guesthouse provides you with gym equipment and a clean pool.
#21. Jolley Park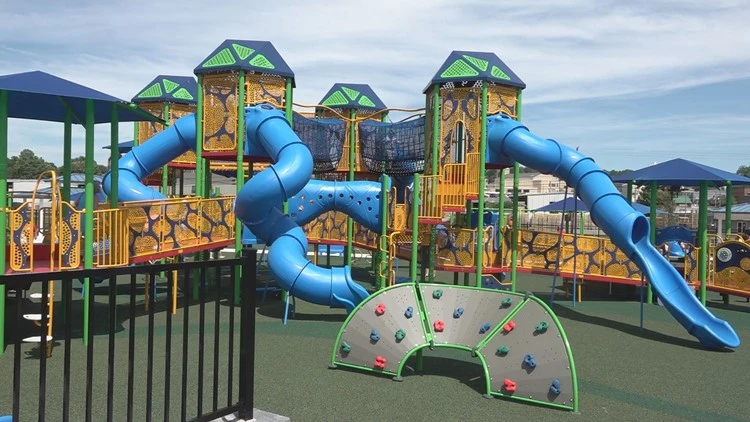 Do you want to experience the best out of your vacation? Then visit Jolley Park. It is a wonderful community park located in the heart of East Tennessee. The park offers various activities and amenities for all ages to enjoy.
Whether you are looking for a place to take a stroll, have a picnic, or participate in some organized sports, Jolley Park has something for everyone.
The park has two large playgrounds, one for small children and the other for older children. The playgrounds have swings, slides, and climbing structures that keep kids entertained for hours.
Sports fields are also available for organized sports, such as baseball, soccer, and volleyball. The park also features a large pavilion which is perfect for larger gatherings. Jolley Park also offers a variety of walking trails and a large lake.
The trail system is well-maintained and provides a scenic view of the park. The lake is great for fishing, kayaking, and other water activities. The park also features several picnic areas with tables and grills, making it the perfect spot for a family outing. Jolley Park is a great place to enjoy the outdoors in Morristown.
With its wide variety of activities and amenities, it is sure to provide something for everyone in the family. Whether you are looking for a place to take a stroll, have a picnic, or participate in organized sports, you will find something to do at Jolley Park.
Address: 441 Pleasant Ave, Morristown, TN 37813, United States
#22. Seven Islands State Birding Park
Seven Islands State Birding Park is a destination for birders and nature lovers. Located in the foothills of the Appalachian Mountains, the park is a playground for birders, providing ample opportunities to observe and enjoy a variety of birds.
The park has seven islands, each with its unique ecosystem and characteristics. The islands are connected by a network of trails, boardwalks, and bridges, making it easy for visitors to explore and observe the park's many species of birds.
In addition to the seven islands, the park also features a variety of other habitats, including wetlands, meadows, and woodlands, providing a haven for migrating and nesting birds. Each of the seven islands has its state bird, and birders can use these as a guide to locate birds in the park.
For example, Panther Island is home to the Tennessee Warbler, a small songbird with yellow and gray plumage. Pine Island is home to Wild Turkey, a large bird with a distinctive fan-shaped tail.
The park also offers a variety of educational programs, activities, and events that allow visitors to learn more about the birds that make Seven Islands State Birding Park their home.
Address: 2809 Kelly Ln, Kodak, TN 37764, United States
#23. Family wellness massage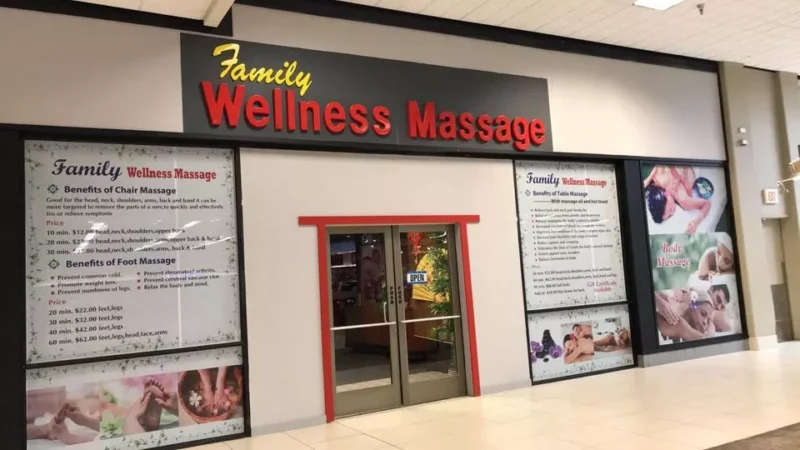 Family wellness massage is a massage clinic that provides holistic, natural treatments that promote optimal physical, mental, and emotional health.
They emphasize the importance of massage as an integral part of a wellness lifestyle. They offer a variety of massage modalities that can address a range of physical and emotional needs.
The benefits of massage have been recognized for centuries and are now widely accepted as a safe and effective way to reduce stress, improve circulation, reduce inflammation, and increase relaxation.
At Family Wellness Massage, they use a combination of Swedish, deep tissue, and hot stone massage to help clients reach their wellness goals. Swedish massage is great for relaxation and can help improve blood circulation and reduce muscle tension.
Deep tissue massage effectively targets specific muscle groups that cause pain and tension. Hot stone massage is an old technique that uses heated stones to loosen up tense muscles, improve blood flow, and make you feel calmer.
Whether you want to reduce stress, manage pain, or relax, Family Wellness Massage in Morristown, TN, can help you reach your wellness goals.
Address: 2550 E Morris Blvd, Morristown, TN 37813, United States
#24. Fitness Point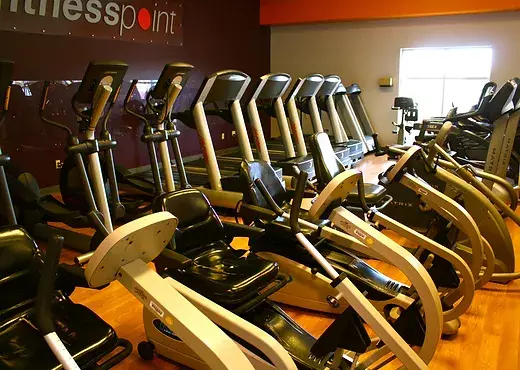 Fitness Point is a premier health and fitness facility. Fitness Point is in the middle of the city and strives to give its clients the best experience possible. They offer a wide range of fitness services, including personal training, group classes, and nutrition coaching.
Their training services are tailored to the individual needs of each client. Their trainers are certified experts with a lot of experience who use different methods to help their clients reach their fitness goals.
Group classes are designed to provide a fun and motivating atmosphere for members to work out in. Classes range from high-intensity interval training to low-impact core and strength training. Fitness Point also provides nutrition coaching services.
They also offer a variety of amenities, including a steam room and sauna, locker rooms, and showers. Fitness Point is dedicated to helping its clients reach their fitness goals.
With a wide range of services, a modern facility, and experienced professionals, Fitness Point is the perfect place for clients to get in shape and stay healthy.
Address: 901 E Morris Blvd, Morristown, TN 37813, United States
#25. The Escape Games Pigeon Forge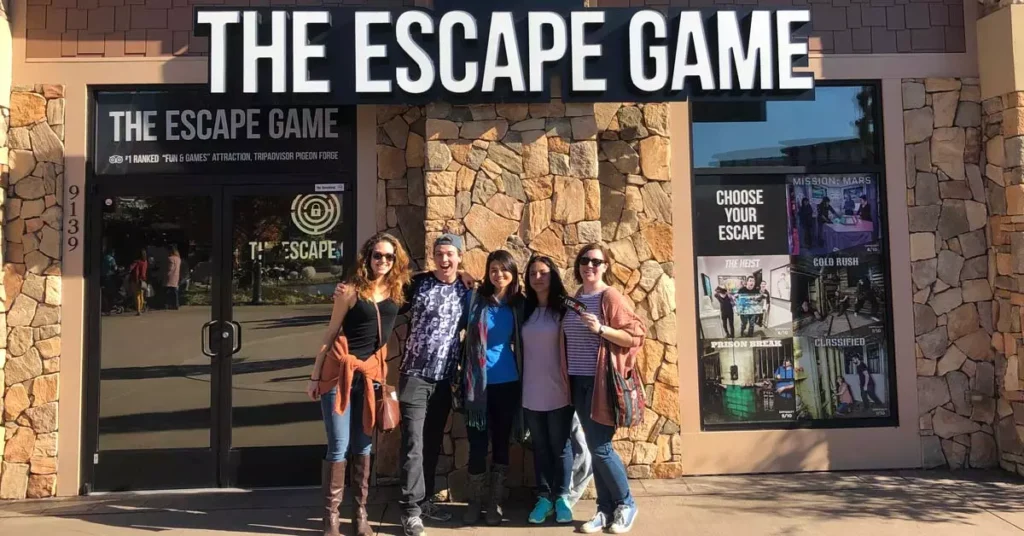 The Escape Games Pigeon Forge is a unique, exciting, and fun experience that is perfect for groups of all sizes. This interactive game is designed for two to eight people to work together to solve puzzles and challenges to escape a themed room.
At The Escape Games Pigeon Forge, participants will enter a themed room and must use their wits and teamwork to solve puzzles, find clues, and escape within a set time limit.
During their mission, they will encounter different locks, codes, and other puzzles they must figure out to progress. With the help of a game master, participants must use their problem-solving skills to escape the room.
This escape room is perfect for groups of family, friends, or coworkers looking for a fun and interactive way to bond. By working together, participants can bond and learn to communicate better and develop problem-solving and critical thinking skills. It is also a great way to get out of your comfort zone and try something new!
The Escape Games Pigeon Forge is a unique and thrilling experience that will get your group thinking and laughing. It is a great way to bond, have fun, and challenge yourself in an exciting and interactive environment.
Address: 131 The Island Dr Ste 9139 Pigeon Forge, TN 37863
What is Morristown Tennessee known for?
Morristown is known for its vibrant arts scene. The city is home to many art galleries, including the Art Studio Downtown, the Morristown Arts Council, and the Morristown Chamber Music Series.
Several performing arts venues include the Rose Center for the Arts, the Performing Arts Center, and the Morristown Opera House.
What is the weather condition in Morristown, Tennesse?
The weather condition in Morristown, Tennessee, is typically mild and pleasant. The average temperature for the year is 62°F, with the warmest months being June, July, and August, where temperatures can reach into the mid to upper 80s.
The coldest months are December, January, and February, with temperatures dipping into the 30s and low 40s. The city averages around 49 inches of rain annually, with the wettest months being April, May, and June.
Snowfall is rare, with the average yearly snowfall being around 4 inches. This city is a great place to visit with its mild temperatures and comfortable climate.
Is Morristown Tennessee safe to visit? 
Morristown, Tennessee, is a safe place to visit! Located in Hamblen County in the Eastern Highlands of Tennessee, Morristown is known for its friendly atmosphere, low crime rates, and a strong sense of community.
With a population of over 30,000 people, the small city is a great place to explore and experience the culture of Tennessee.
Plan Your trip to Morristown Tennesse
The fact that Morristown, Tennessee, is less well-known than other American cities shouldn't discourage you from exploring everything that it has to offer. Indeed, Morristown is overflowing with opportunities for adventure and recreational activities. Indeed, Morristown is awash in chances for adventure and recreation.
Morristown, Tennessee, is a growing western tourist attraction because it is smaller yet more appealing. The variety of amazing things to do and places to see at this undiscovered gem will amaze you.
Start making travel arrangements for this lovely city. Save this page as a quick reference while planning your schedule for Morristown, Tennessee.
Time to spare? Why not check out:
Disclaimer: Vasttourist always strives for content accuracy. Since the time of publishing, travel-related information regarding pricing, schedules, and hours may have changed. Please see individual websites embedded in this post for the most current trip-planning information.

Unless otherwise stated, Vasttourist does not claim ownership of any images used on our blog site. The respectful owners of all visual content have copyright protection. We try to include links to the sources. If any images are your property and you do not want them to appear on our blog, don't hesitate to contact us; we will take them down immediately. We support properly crediting the original writer, artist, or photographer.