Top 15 Best Restaurants in Morristown TN (Tennessee)
If you're looking for the best restaurants in Morristown, TN, you've come to the right place. Morristown is home to some of the most unique and tasty restaurants the South offers. From down-home cooking to modern eateries, there is something for everyone.
You're in luck if you're looking for the best places to eat in Morristown, TN. Plenty of excellent restaurants here will satisfy any craving you might have.
Whether you're in the mood for pizza, barbecue, Mexican food, or anything else, you can find it in Morristown. So if you're planning a trip to this charming Tennessee town, make time for some good food!
What are the Best Restaurants in Morristown TN (Tennessee)?
#1. Jersey Girl Diner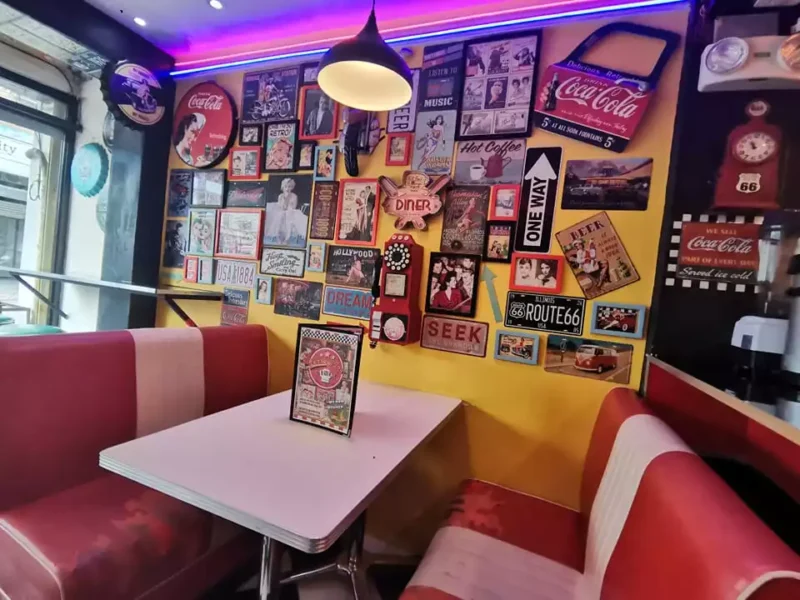 The Jersey Girl Diner is among the top restaurant in Morristown to spend your birthday with loved ones, friends, and your significant other.
It includes renting a venue for a more private experience, catering on-site or off-site, and a team of professionals ready to help with planning down to the smallest detail.
If hotdogs are one of your favorites, I suggest the foot-long Ripper Dog. It is deep-fried, bacon-wrapped, with cheddar cheese, with jalapenos on top.
Pick the Rajun Cajun Burger if you enjoy hamburgers. Lettuce, tomatoes, pepper jack cheese, crispy onion tanglers, ranch dressing, and a ground beef patty are included.
The Jersey Girl Diner is a retro restaurant in the city's historic center that offers full catering services. Try not to miss this wonderful restaurant.
Address: 172 W Main St, Morristown, TN 37814, United States
#2. Little Dutch Restaurant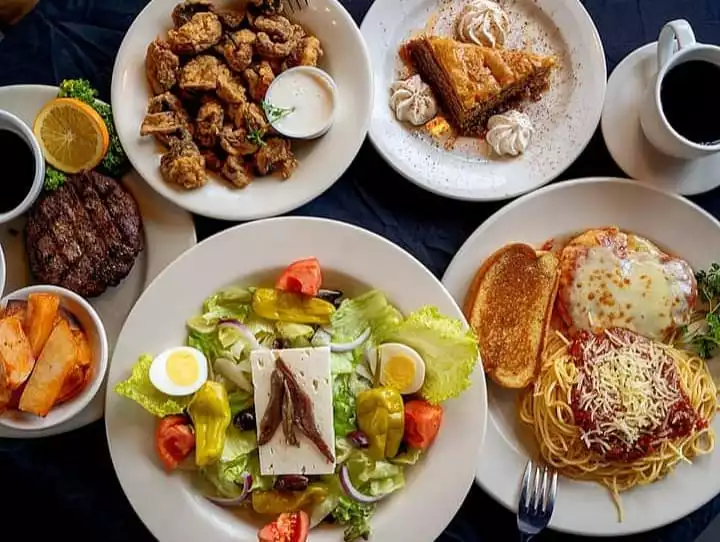 For a relaxed fine dining experience with friends, this is one of the best places to eat in Morristown. It offers a laid-back atmosphere, a sizable wine list, first-rate service, high-quality food made with only the freshest ingredients, and more.
If you are gluten sensitive, you must try the grilled salmon salad. Fresh salmon is grilled and served with various veggies, your preferred dressing, and mixed greens.
Order the Chicken Teriyaki to experience a house specialty. The dish includes a 7 oz. Boneless chicken filet, rice, and teriyaki sauce for a lovely meal at Little Dutch restaurant.
Address: 115 S Cumberland St, Morristown, TN 37814, United States
#3. Cracker Barrel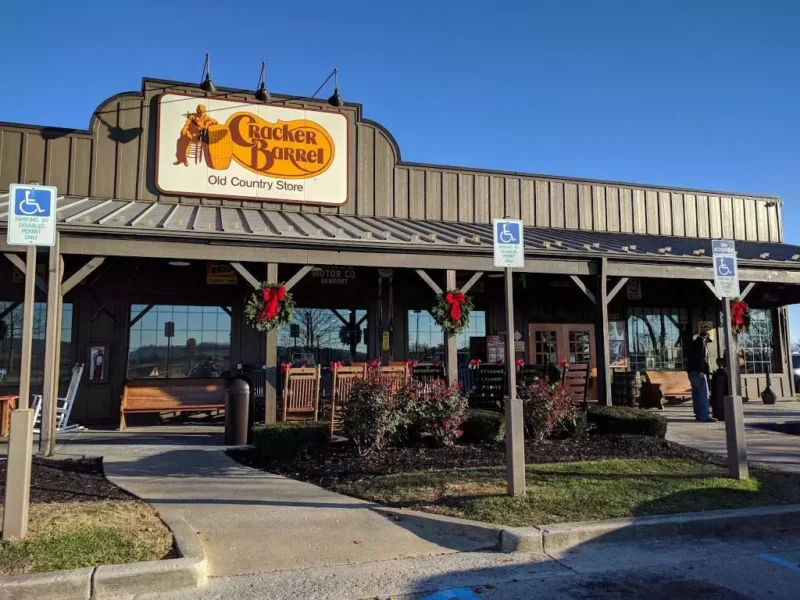 The official name of the popular restaurant franchise The Cracker Barrel is The Cracker Barrel Old Country Store. At Cracker Barrel, you and your traveling companions can try some of the best food in Morristown without spending a lot of money.
It has a cozy atmosphere, lovely accents, a sizable all-day menu of delectable dishes, and a general store. Consider ordering Open-Faced Roast Beef for a special meal.
The roast beef is thickly cut and served with sourdough bread, mashed potatoes, gravy, and either steak fries or soup.
Try the Chicken Tenderloin Dinner to cap off the day with a satisfying meal. These six chicken tenderloins have been marinated and cooked.
Address: 133 Cracker Rd, Morristown, TN 37813, United States
#4. Emma's Asian 1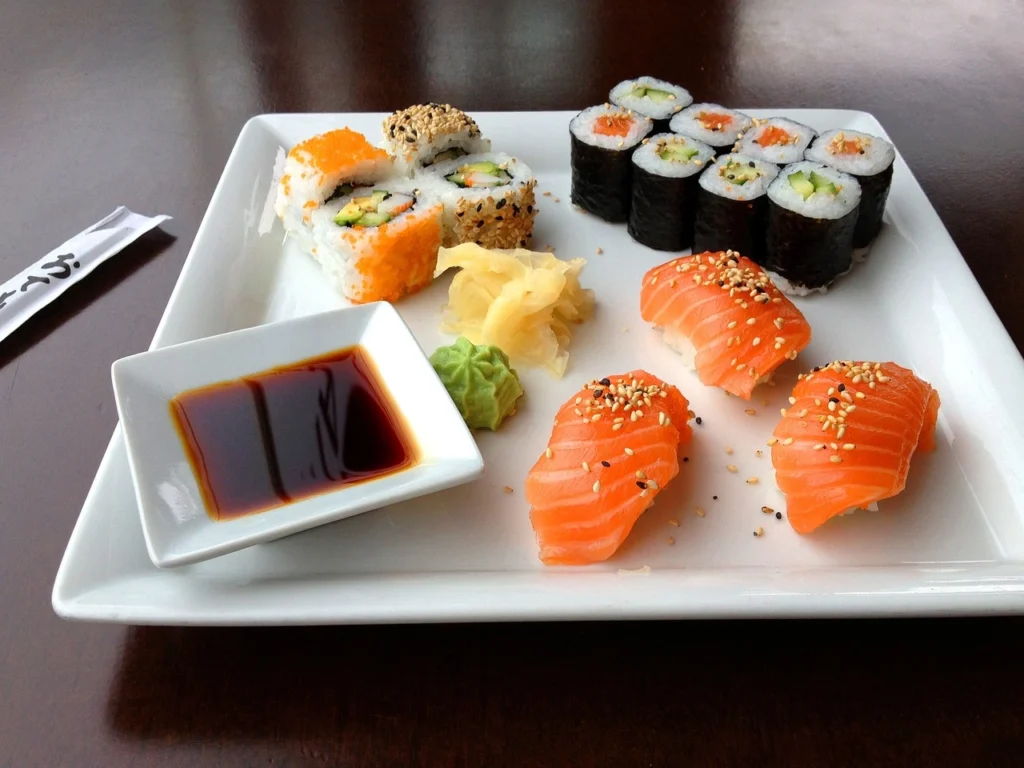 Are you a food enthusiast looking for the best places to eat dishes with traditional Asian influences? There is no better location than this great restaurant if you are. It has a casual atmosphere, welcoming service, meals cooked with premium ingredients, and beautifully arranged dishes.
Try the Triple Delight for the best mix of shrimp, chicken, beef, and vegetables in a flavorful brown sauce. Consider ordering the Drunken Noodle Chicken, a traditional Thai dish.
It is a stir-fried noodle meal with broccoli, red curry sauce, Thai soy sauce, and the meat of your choice. Emma's Asian 1 is a renowned Asian fusion eatery that opened its doors in 2000.
Address: 1629 W Andrew Johnson Hwy, Morristown, TN 37814, United States
Check out our lists of the best restaurant in Clovis (New Mexico), Orem (Utah), Montclair (New Jersey), and Grapevine.
#5. Holston's Kitchen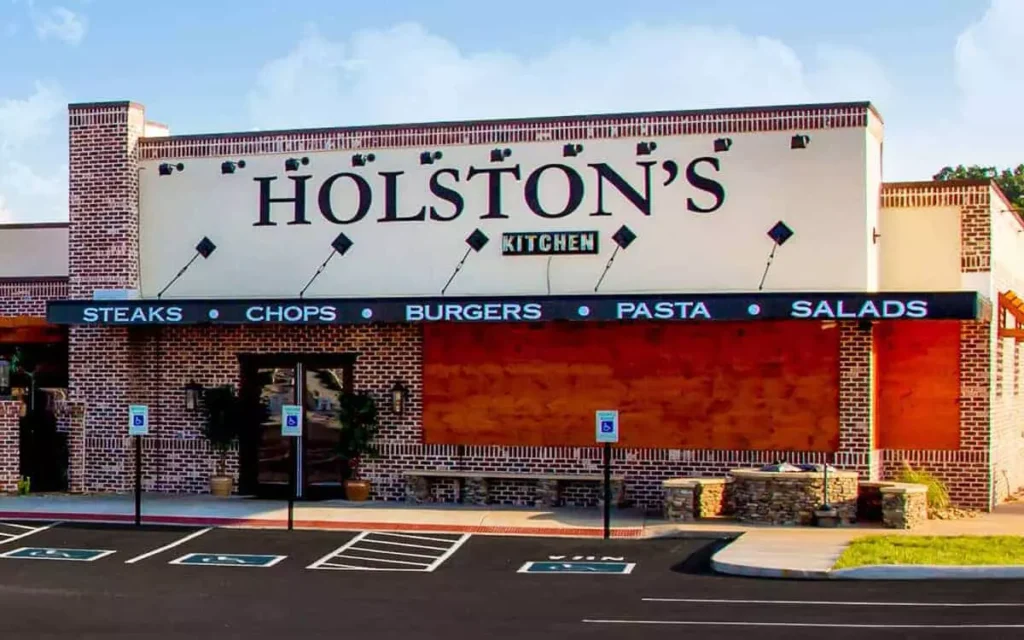 Holston's Kitchen is an informal dining spot serving hearty American staples; It is located close to several commercial malls and a golf course. One of Morristown's top dining establishments, Holston's Kitchen offers delicious, distinctive delicacies and a relaxed ambiance.
It's one of the coolest restaurants in the area, with beautifully presented food and a busy bar serving a wide range of alcoholic drinks. The strawberry chicken salad is a delicious and nutritious dish.
Sliced strawberries, grilled chicken breast, golden raisins, grape tomatoes, red bell peppers, fried cinnamon tortilla, slivered almonds, and shredded carrots are all included. Try the Spaghetti & Meatballs for a traditional pasta dinner. 
These are thin spaghetti noodles, meatballs made by hand, garlic toast, and a hearty tomato sauce.
Address: 1836 W Andrew Johnson Hwy, Morristown, TN 37814, United States
#6. LongHorn Steakhouse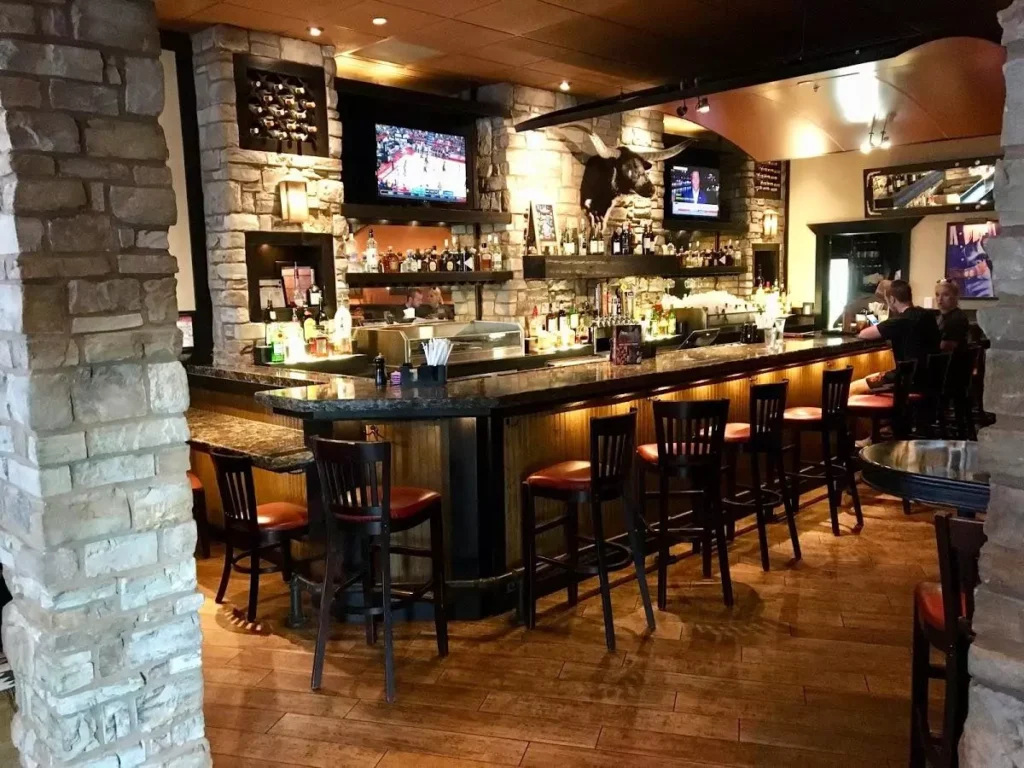 There are many great places to eat in Morristown, like the LongHorn Steakhouse, where you can spend time with other travelers and enjoy delicious food.
This great restaurant has great service, big meals, and an elegant setting with a ranch-style theme. The LongHorn Steakhouse is a casual American eatery located at the prestigious College Square Mall.
Consider ordering the Wild West Shrimp as an appetizer to awaken your senses. It includes cherry peppers, garlic butter, and crispy shrimp. This restaurant also serves as the best steak house in Morristown, TN.
Address: 2410 E Morris Blvd, Morristown, TN 37813, United States
#7. Hillbilly's Cabin Restaurant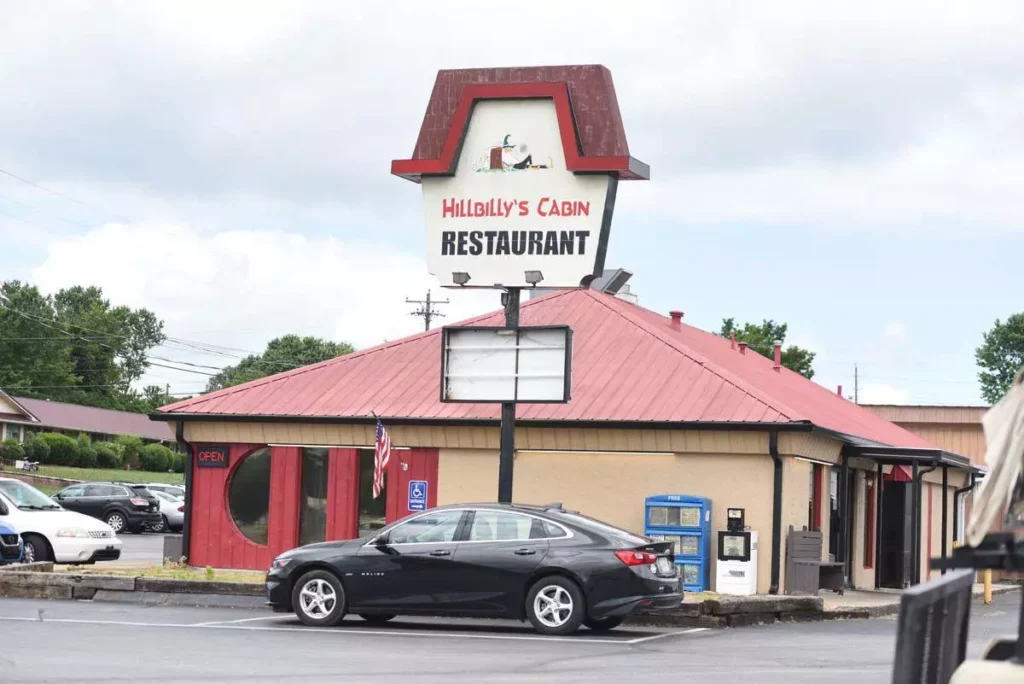 The Morristown Regional Airport is around six minutes from the family-friendly restaurant, The Hillbilly's Cabin Restaurant. Consider this exceptional restaurant when searching for the top-rated restaurants in Morristown to dine at with your loved ones.
Fast service, reasonable prices, and catering services for special occasions are all features of this establishment. The charming interior is decorated with attractive paintings. To experience a hearty, tasty hamburger, choose the Hickory Burger.
It includes sauteed onions, American cheese, crisp bacon, and hickory barbecue sauce that is produced in-house. If you like sandwiches, I suggest the Chicken Philly Sandwich.
It is a sourdough hoagie with tater tots on the side and is stuffed with pepper jack cheese, onions, mushrooms, and green peppers.
Address: 308 McCrary Dr, Morristown, TN 37814, United States
#8. Cook's Boathouse Restaurant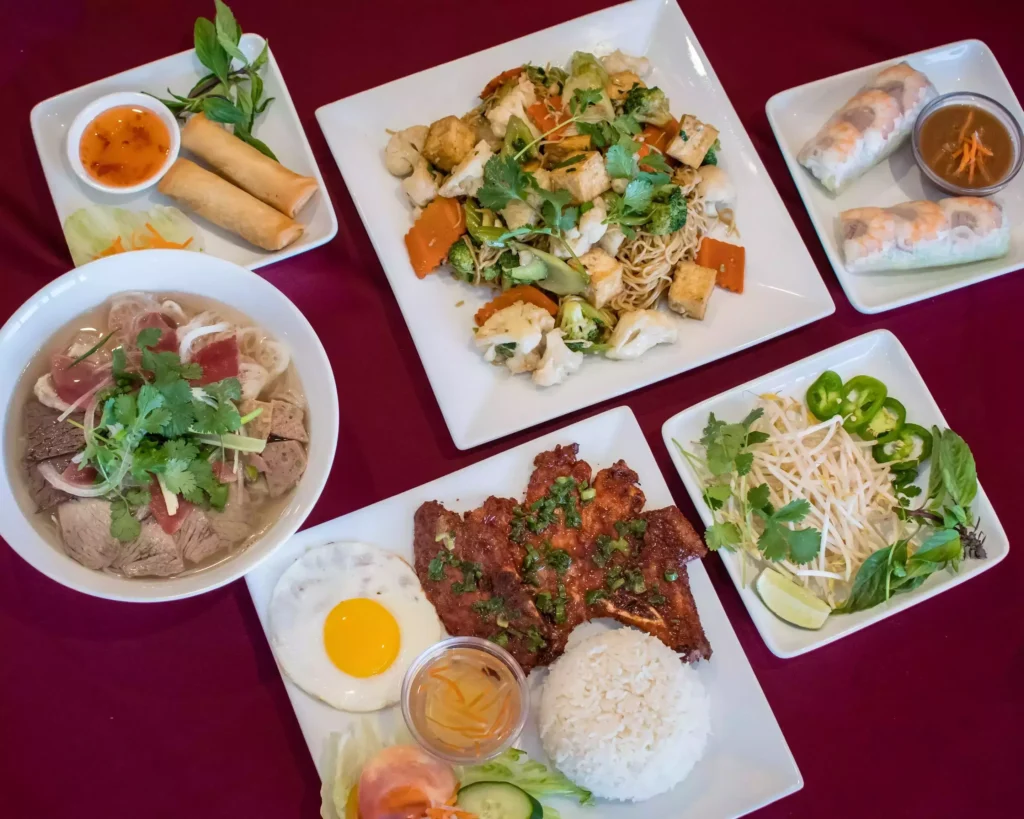 The famed eatery Cook's Boathouse Restaurant is by the shores of Cherokee Lake. Are you on a tight budget and looking for nearby eateries where you may sample delicacies at fair prices? If yes, then proceed to this amazing restaurant.
It offers a variety of daily specials, captivating views, a cozy atmosphere, tasteful decor, and an impressive menu of delectable dishes. The Bean Station Wrap is a delicious delicacy that you should try. It comes with a side of fries and is a white wrap packed with American cheese, chicken tenders, ranch dressing, bacon, tomatoes, and lettuce.
The Butterfly Shrimp is a seafood-based dish that you should try. Eight fried shrimp pieces are included, along with hushpuppies, a side dish, and a salad.
Address:  416 US-25 E, Bean Station, TN 37708, United States
You may also want to check out the the best restaurants in Rosemont, Hayward (California), Pullman (Washington), and Galveston (Texas).
#9. Circle S Butcher Block & Farm Kitchen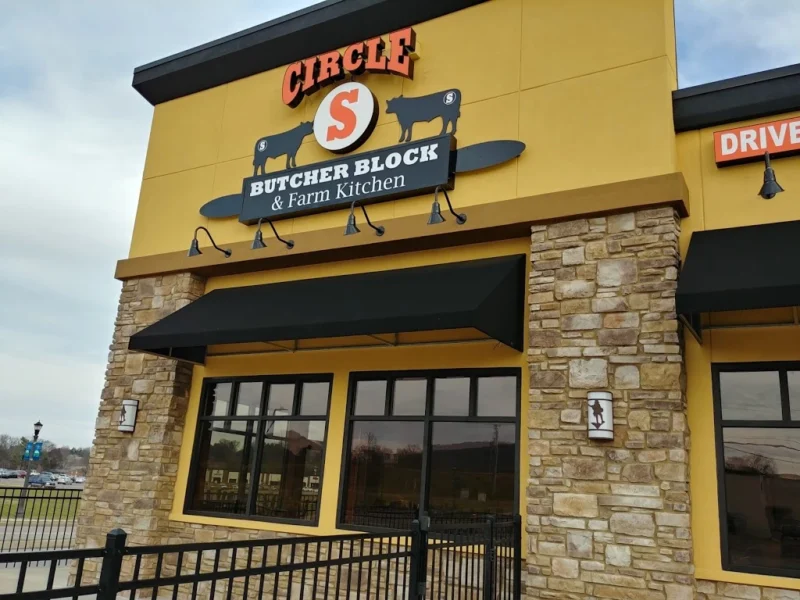 This restaurant is Known for both its full-service butcher shop and restaurant, Circle S Butcher Block & Farm Kitchen. Consider dining at this establishment when looking for Morristown food to start your day with a delectable meal.
It has a wide parking lot, generous serving sizes, up-to-date home-cooked meals, and indoor and outdoor dining areas. Get the Pig and Cheese Omelet for a hearty brunch.
It comes with toast or a biscuit, house-cut fries, three eggs fried with cheese and your choice of sausage, ham, or bacon.
For meat lovers, The Dinner on the Tailgate is a must-try. Baby back ribs, half a pound of pulled pork, smoked chicken, and two sides are all included.
Address: 148 Cold Creek Dr, Morristown, TN 37814, United States
#10. Akita Express Japanese Grill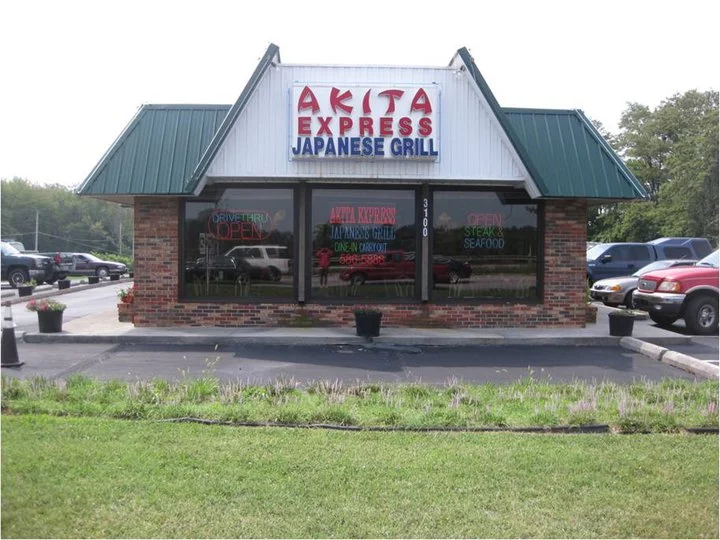 Akita Express Japanese Grill is a restaurant run by a family that serves Japanese-style food. If you're looking for a place to eat in Morristown and want authentic Japanese cuisine, consider dining at this magnificent restaurant.
Here, you can try various delicious foods, such as vegetarian main courses, popular seafood dishes, combination platters, and many others.
I advise you to order the Vegetable entree if you eat only vegetarian food. It includes fried rice, broccoli, zucchini, mushrooms, onions, and sweet and sour carrots.
Do you enjoy eating seafood? If so, I advise trying the scallops and broccoli. Along with fried rice and shrimp sauce, it includes delicious carrots.
Address: 3100 E Morris Blvd, Morristown, TN 37813, United States
#11. Redbud Deli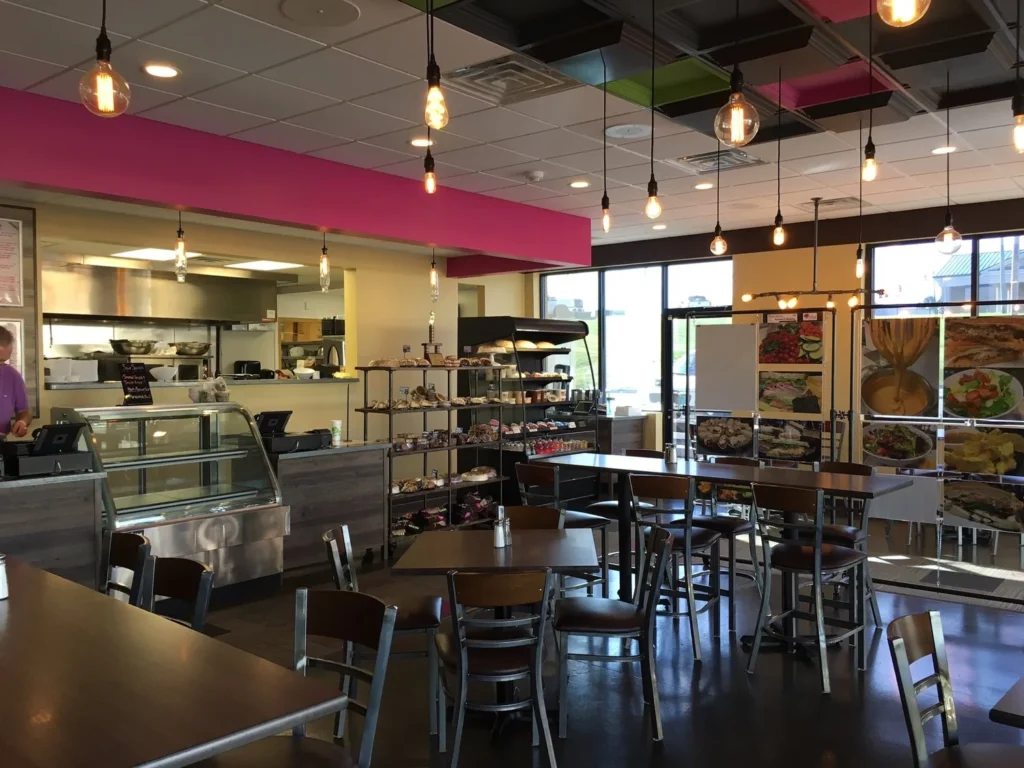 In September 2014, the Morristown Plaza Shopping Center welcomed The Redbud Deli, an American eatery. The Redbud Deli is one of the best fast-food places in Morristown, Tennessee. The food is served elegantly, and there are options for catering and sharing portions for big groups.
This neighborhood favorite has a seasonal menu, dinners that are good for your diet, delicious desserts, and both hot and cold sandwiches.
Pick up a Grilled Meatloaf Panini to try a house specialty. It is a crisp ciabatta with traditional mayo, chargrilled red onions, sliced cheddar, and a tangy ketchup glaze.
When looking for the perfect food to share with your friends, I suggest chili shrimp tacos.
Address:  345 E Economy Rd, Morristown, TN 37814, United States
#12. 60 beans coffee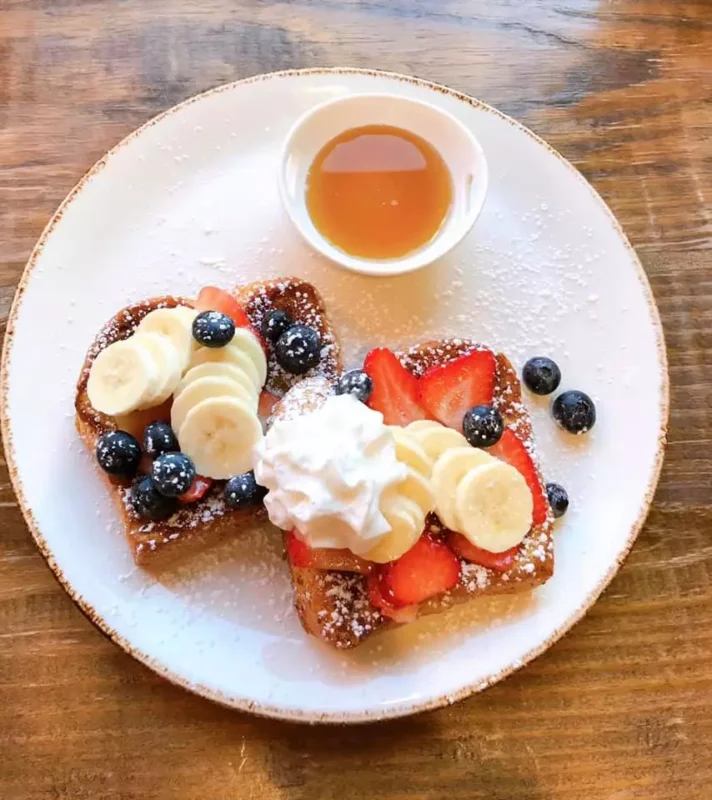 60 beans coffee is a high-scale coffee restaurant in Morristown, TN, being sought by all and sundry. Customers seeking favorable impressions are drawn to international food.
It's time to sample some tasty falafels, breakfast sandwiches, and chicken. Try the wonderfully cooked crepes, brownies, and chocolate pastry while you're there. Your dinner will taste better, and you will return if you get a great iced latte, mochaccino, or lemonade.
The owners and staff are very kind and professional. You won't regret dining with them.
Address:  275 E Morris Blvd, Morristown, TN 37813, United States
#13. Berkshire's old Fashioned frozen custard of Morristown
This is an old-fashioned frozen custard ice cream Parlor. They make soft-serve Vanilla, Chocolate, Twist, and Strawberry every day.
They also have a Flavor of the Week that changes every week. They make all waffle products in the store for cones, bowls and flats for sundaes and sandwiches.
You may make cones, cups, sundaes, swirls, splits, smoothies, shakes, floats, and pastry desserts with the various toppings they offer for their frozen custard products.
In the "To Go" freezers, you can buy frozen custard cakes, pies, sandwiches, pints, and quarts to take home. Their waffle sandwiches, pies, and cakes are served with frozen custard ice cream, all created in-house.
They also have grilled pimento cheese spread sandwiches on butter-toasted bread with a dill pickle spear and grilled "all-beef" hot dogs on English-toasted buns with various condiments. This is a good place to get a quick lunch or evening bite.
Address: 3346 W Andrew Johnson Hwy, Morristown, TN 37814, United States
#14. Yummy Cakes & More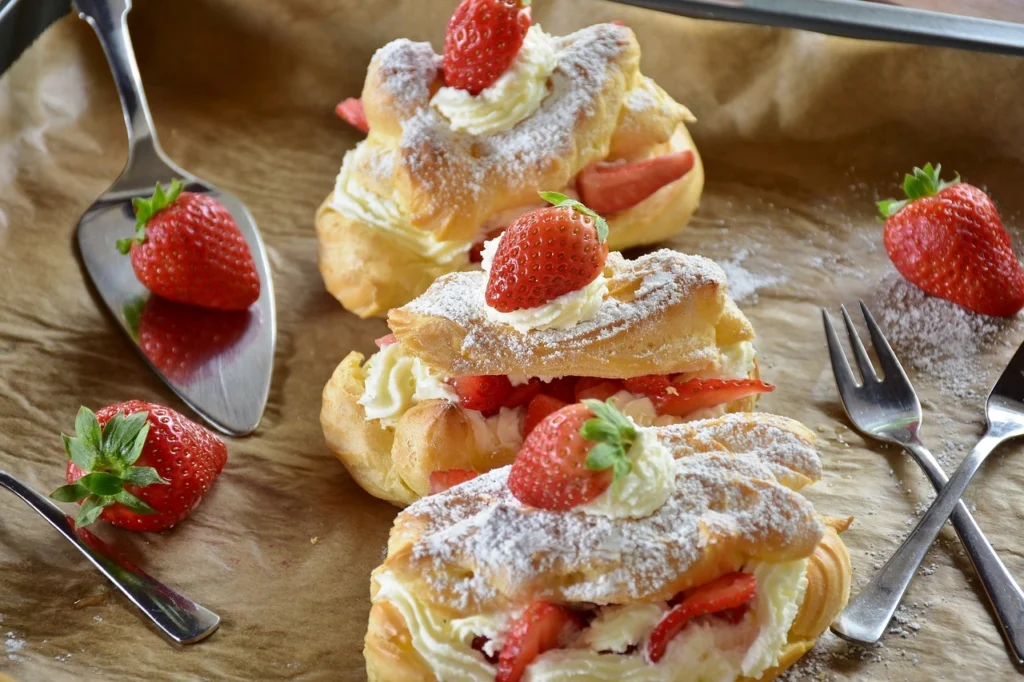 This is the most sought-after cake shop in Morristown that specializes in different types and designs of pastries, cupcakes and cookies.
They also make cakes specifically, judging from the images on the walls, they looked amazing. The interior design and environment look incredibly clean and comfortable.
You should try one of their cupcakes or gelato. It's amazing!
#15. Timeless Elegance Tea Room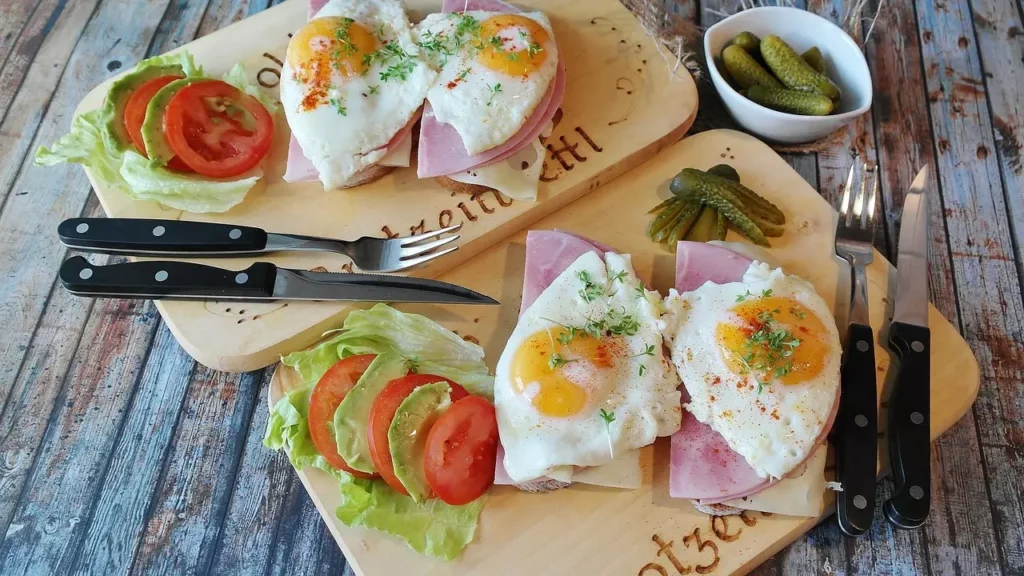 The timeless elegance tea room is an establishment in town specializing in all food options. This is a very cute little spot with excellent food and lovely decor.
Although there is a little wait from the kitchen, the servers are also fantastic. If you're not in a rush, this is a lovely spot to dine and relax. They're exclusively available during lunch.
They also offer special features like takeouts, seatings, waitstaff, and wheelchair.
Address: 156 W Main St, Morristown, TN 37814, United States
Time to Spare? Why not check out:
Enjoy Your Meal at Morristown Restaurants
These are the 15 Best restaurants in Morristown, TN. While planning your trip to the city, put any of these restaurants on your bucket list.
You can also bring your families or loved ones to the city because aside from its amazing dining experience, there are many other fun things to do in the city.
But since our main focus in this article is the best restaurants in Morristown, Tennessee, to dine in, you can bring yourself, your family, or a loved one in here for a memorable dining experience.
Stay blessed.