Top 14 Best Restaurants in Clovis NM (New Mexico) For A Fantastic Dining Experience
Clovis is a city with many interesting things to see and do. It is known for its long history of rock music and its many farms. Clovis, New Mexico's high plains region, is home to several family-friendly attractions.
Also, like other up-and-coming tourist destinations, this city has a growing food scene with something for everyone.
If you are visiting this city for the first time or probably wondering about the best restaurant to visit while in the city, you're at the right place because we're about to list out 14 of the very best restaurants in Clovis NM.
This city has just the best restaurants for every diet, and I believe you won't regret visiting any of the ones listed below.
Check out our list of the 14 top restaurants in Clovis so you can get started on organizing an unforgettable gastronomic trip.
What are the Best Restaurants in Clovis NM?
#1. Leal's Mexican Food Restaurant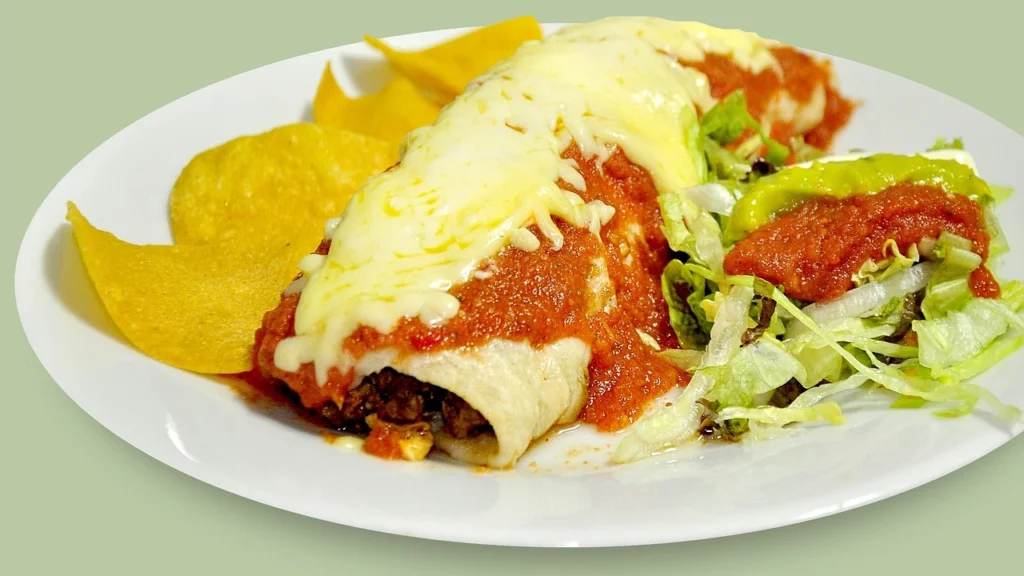 Without question, Leal's Mexican is one of the top mexican restaurants, NM in Clovis for families, especially kids. It offers a sizable dining area ideal for meals or a birthday party.
This restaurant, open for lunch and dinner, will charm you with its family-friendly atmosphere, happy hour, and delicious traditional Mexican dishes.
They serve excellent shrimp tacos. Juicy, plump shrimp are cooked in a flavorful spice mixture and served in a warm, delicious flour tortilla. It is also covered in a decadent sauce and smothered in a mountain of delicious toppings.
Additionally, every Monday, Tuesday, and Wednesday from 4 PM until later, it provides children with free meals.
This laid-back restaurant is conveniently located on Mabry Drive. It entices customers with its zesty and genuine Mexican fare.
Address: 2115 N Prince St, Clovis, NM 88101, United States
#2. Coffee Bistro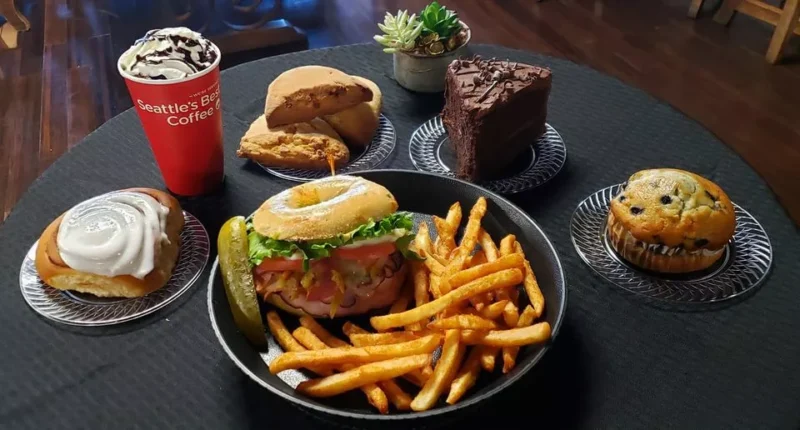 This beloved neighborhood restaurant moved from Prince Street to Mabry Drive in 2017 to expand its menu and improve its offerings. A full breakfast at Coffee Bistro is the best way to start the day in Clovis.
This restaurant is great for brunch or breakfast with its tasty bistro dishes and freshly made coffee. This amazing restaurant also boasts a welcoming atmosphere and reasonable prices.
Try their jalapeño croissant while you have the chance. This croissant is sweet and spicy and served hot in the oven. It is savory, flaky, buttery, light, and crunchy.
Address: 1717 W 21st St, Clovis, NM 88101, United States
#3. Don Maria's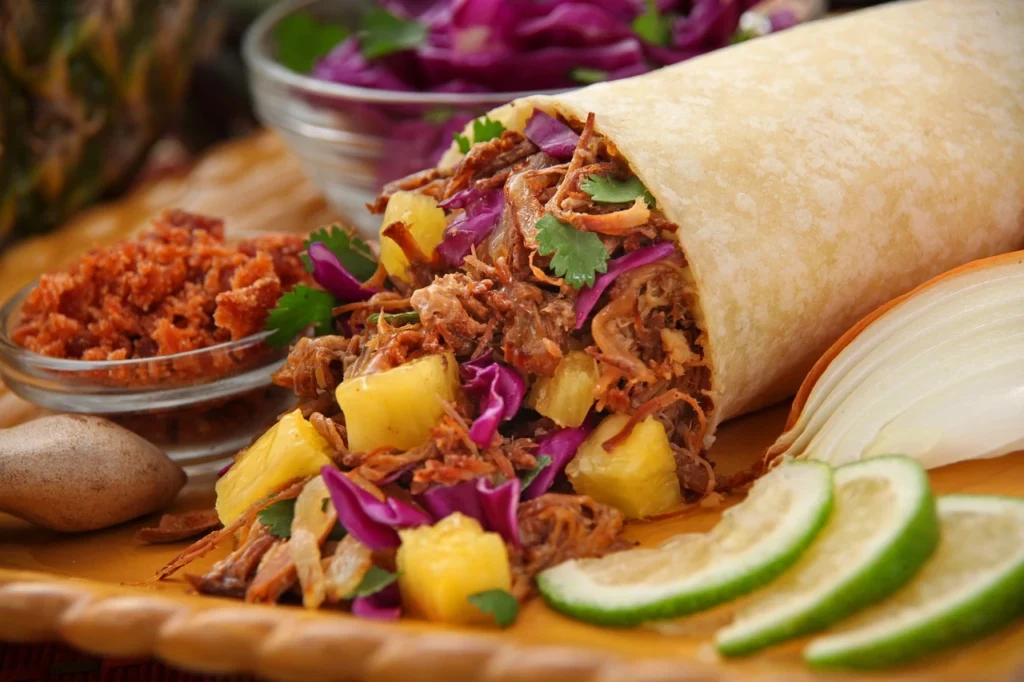 The greatest-tasting breakfast burrito in town can be found at Don Maria's. It's a tasty Mexican dish with crispy, salty bacon, green chiles, and the best salsa you've ever tasted. Red chili can be added on top if you want to up the intensity.
Don't be fooled by the restaurant's small size. Even though it's a little modest, Don Maria's is one of Clovis's top-rated eateries.
This place, known for its breakfast burritos, has cheap and tasty Mexican food and early-morning treats that keep people coming back.
It comes with authentic Mexican flavors, and this gourmet hotspot on Prince Street attracts customers. Skilled and well-experienced cooks run it.
Address: 2916 N Prince St, Clovis, NM 88101, United States
#4. Cotton Patch Cafe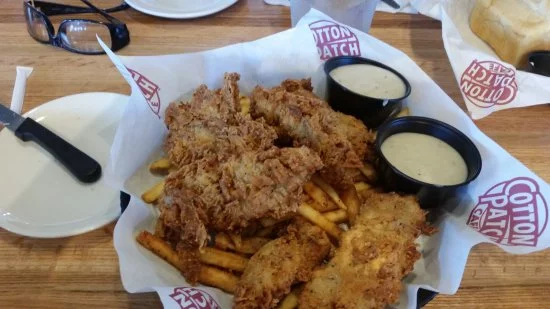 Are you looking for more family-friendly restaurants near you? Why not visit the Cotton Patch Cafe? This cafe has big portions of hearty Southwestern food that will satisfy any hungry local or traveler.
It only takes one bite of their crispy fried steak for you to fall in love with their eatery. This beef cube steak is perfectly breaded, crispy, and fried, then covered in a delicious sauce.
They offer quick and courteous service, with well-trained standby staff always ready to take your orders. It only takes one bite of their crispy fried steak for you to fall in love with their eatery.
This restaurant, which started in Texas and serves Southwestern food, keeps customers happy with filling, freshly made meals.
Address: 2604 N Prince St, Clovis, NM 88101, United States
You may also want to check out the best eateries in Montclair (New Jersey), Grapevine, Rosemont, and best Restaurants in Hayward (California).
#5. The Java Loft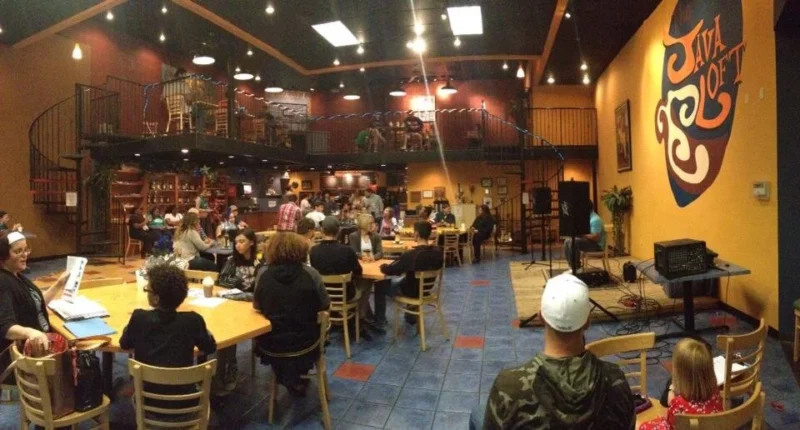 The Java Loft restaurant offers more than just deliciously fresh coffee. It offers some of Clovis's best cuisine, from delectable desserts to freshly baked bagels.
It's the coolest coffee shop in town and offers a variety of milkshakes, occasional live music, and other amenities.
Their cinnamon coffee cake is wonderful in every bite. This cake is buttery and sweet and has cinnamon, brown sugar, and delicious vanilla icing. Surely, a hot cup of coffee is the ideal dance companion.
When it first appeared in 2003, this coffee shop gave the best restaurants in Clovis a run for their money.
Address: 810 E 21st St, Clovis, NM 88101, United States
#6. Taqueria Jalisco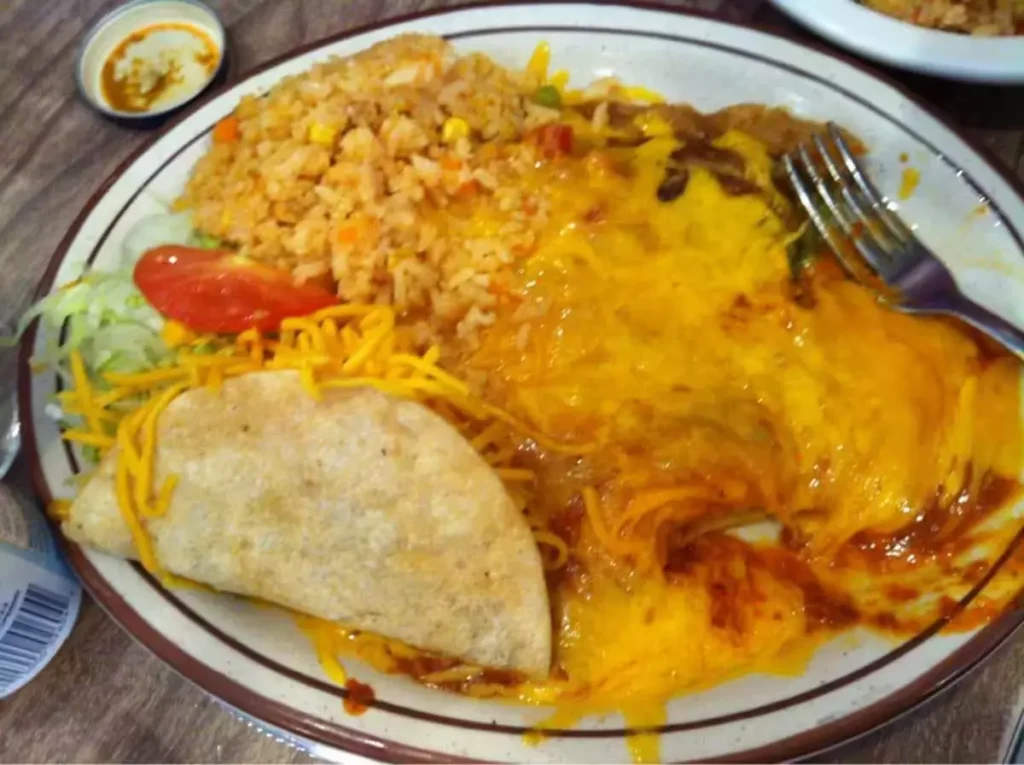 Experts in Mexican cuisine should head straight for Taqueria Jalisco. Each item served here is lovingly prepared and has mouthwateringly real Mexican flavors.
It also has reasonable prices and serves delectable desserts. The beef burrito there is a sure thing. It is encased in delicious, big flour tortillas and features a filling of tender, seasonally-seasoned meat, delicious sour cream, and crunchy veggies.
I would recommend this eatery on 7th Street for its delicious, authentic Mexican food.
Address: 217 W 7th St, Clovis, NM 88101, United States
#7. Juanito's Mexican Restaurant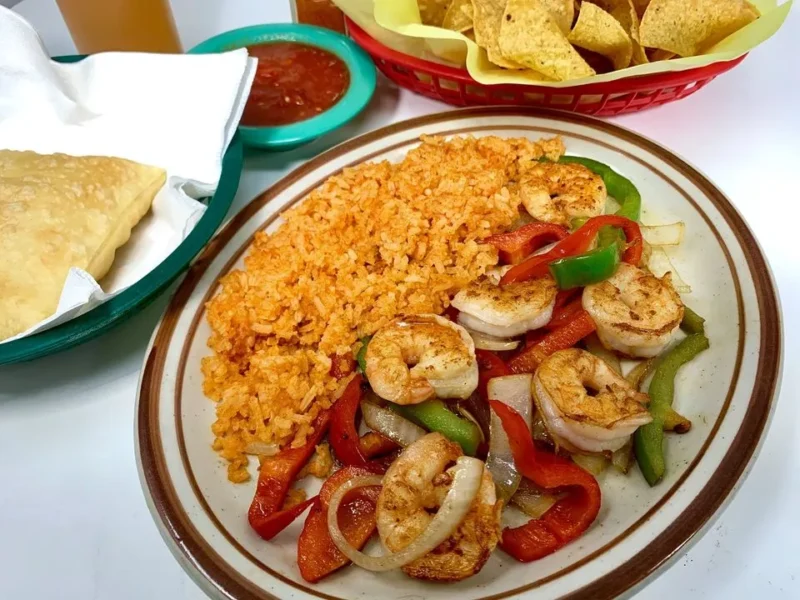 There are many wonderful things about this restaurant. It will, among other things, satisfy your cravings for Mexican food with its specialties that are full of flavor and made with the best ingredients from the area.
Their customer service is friendly, and the atmosphere is chill. Their steak fajita taco will tantalize your palate. A mouthwatering combination of colorful, fresh vegetables and flavorful beef that has been expertly marinated in hot seasonings.
This family-run Mexican restaurant on Mabry Drive is a great substitute for some of the eateries in the city center.
Address: 1608 Mabry Dr, Clovis, NM 88101, United States
#8. Bokka Korean Comfort Food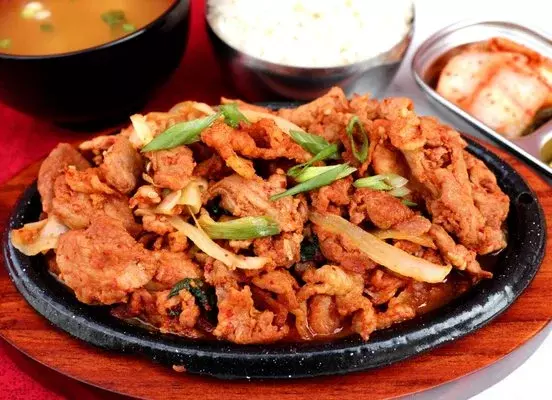 Do you want to take a break from the constant Mexican-inspired Clovis cuisine, or are you probably not sure where to eat in Clovis yet in the desire for delicious Asian food? Go to this Korean restaurant on Prince Street.
A piece of advice: place this restaurant at the top of your list of the best places to eat in Clovis. Try their beef bulgogi; it will be in your best interest.
This soft, moist, and juicy beef entrée is marinated in a mouthwatering sauce and dripping with smokey, salty, and sweet flavors.
This restaurant serves a wide variety of delicious Korean comfort food and barbeque, from japchae to fried dumplings.
Address: 1708 N Prince St, Clovis, NM 88101, United States
You don't want to miss out the best breakfast in Gatlinburg (Tennessee), San Antonio (Texas), Fayetteville (North Carolina), and best Restaurants In Dodge City (Kansas).
#9. RibCrib BBQ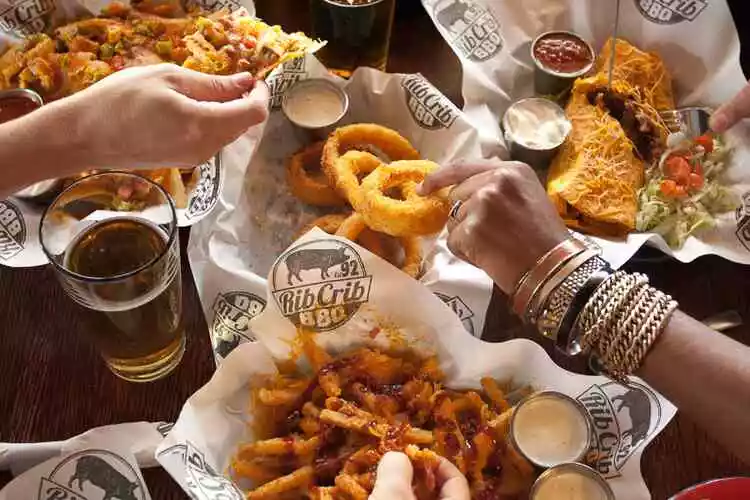 This series of barbecue restaurants is a must-have on any list of the top eateries in Clovis. You will be treated to mouthwatering homestyle sides and masterfully hickory-smoked meats when you dine at this establishment.
You'll adore their laid-back atmosphere, first-rate service, and fantastic location. This enticing BBQ restaurant can be easily located on Prince Street.
Take a bite out of their succulent and delicious baby back ribs. Rubbed with a unique sauce, these ribs have a fatty texture and taste meaty, porky, savory, and sweet.
Address: 4020 N Prince St, Clovis, NM 88101, United States
#10. Oishii Japanese Thai Restaurant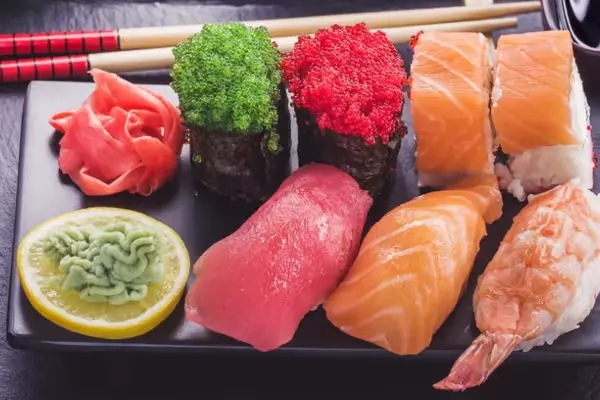 Oishii is one of Clovis's best restaurants. Here you may find the tastiest, freshest, and most mouthwatering sushi rolls in town.
Additionally, its well-seasoned Thai entrees draw fans of Asian food. One of their best specialties is pad Thai. This meal smells great and is full of chicken parts. It perfectly balances salty, umami, sour, and sweet tastes.
This Japanese Thai restaurant wows customers with its impressive food presentation, even though it is not a fine dining establishment.
Address: 800 E 1st St, Clovis, NM 88101, United States
#11. 19th Hole Grill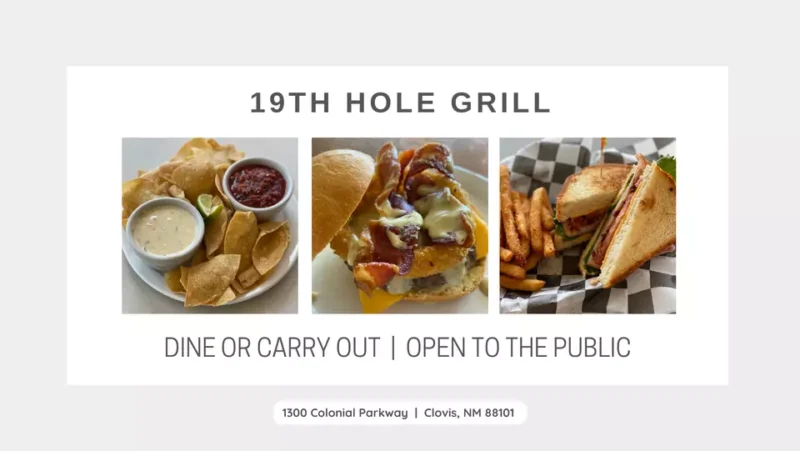 The 19th Hole, a traditional club restaurant and lounge, offers views of the Donald Ross Golf Course at the Biltmore. This is one of the best places to eat in Clovis, NM.
You can have your breakfast on the balcony or inside. Choose from a variety of "Brews of the World" while you unwind in a relaxed setting, savor the ideal club sandwich, and watch a game. The 19th Hole serves breakfast, lunch, and supper every day.
Sports channels are always on the flat-screen TVs in the bar.
The highly skilled chefs give each diner a unique, nostalgic experience that is missing from today's newly built restaurants and cutting-edge menus. They combine fresh, local, and sustainable ingredients with cutting-edge cooking techniques.
Address: 1300 Colonial Pkwy, Clovis, NM 88101, United States
#12. Red stone Pizza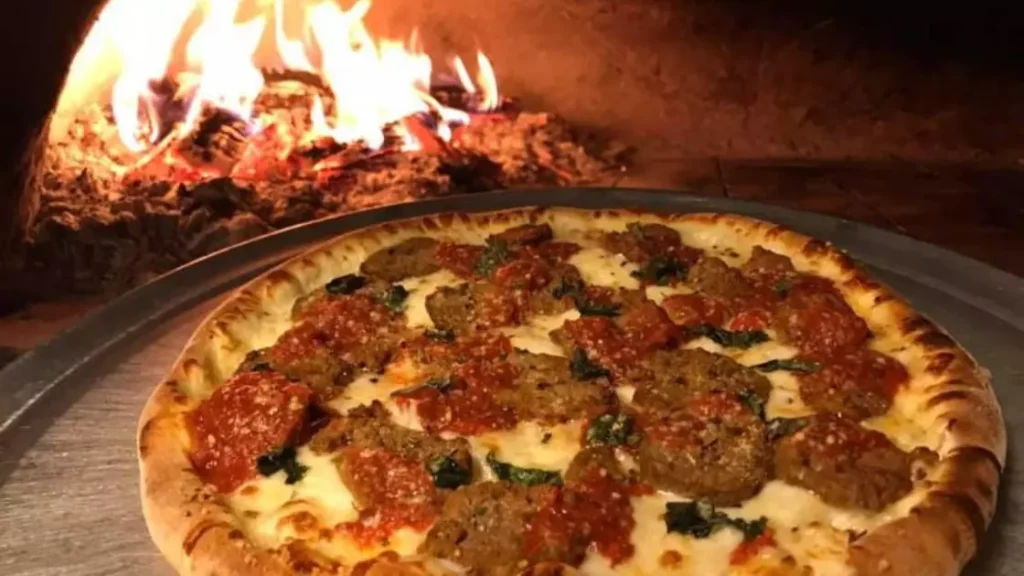 In Clovis, New Mexico, Red Stone Pizza is the place for freshly prepared wood-fired pizzas. Both traditional pizzas like cheese and pepperoni and specialty pizzas like green chile chicken, buffalo chicken ranch, or the jalapeo popper are available from them.
They take great pride in the excellent pizzas, warm, top-notch service, and fresh ingredients at Red Stone Pizza. They make it a point of duty to fully satisfy their loyal customers. Their pizzas are prepared in-house in a 900° wood oven and cooked to order.
Make sure to check them out on your visit to the city. Their pizzas are of good quality.
Address: 421 Commerce Way, Clovis, NM 88101, United States
#13. Twin Cronnie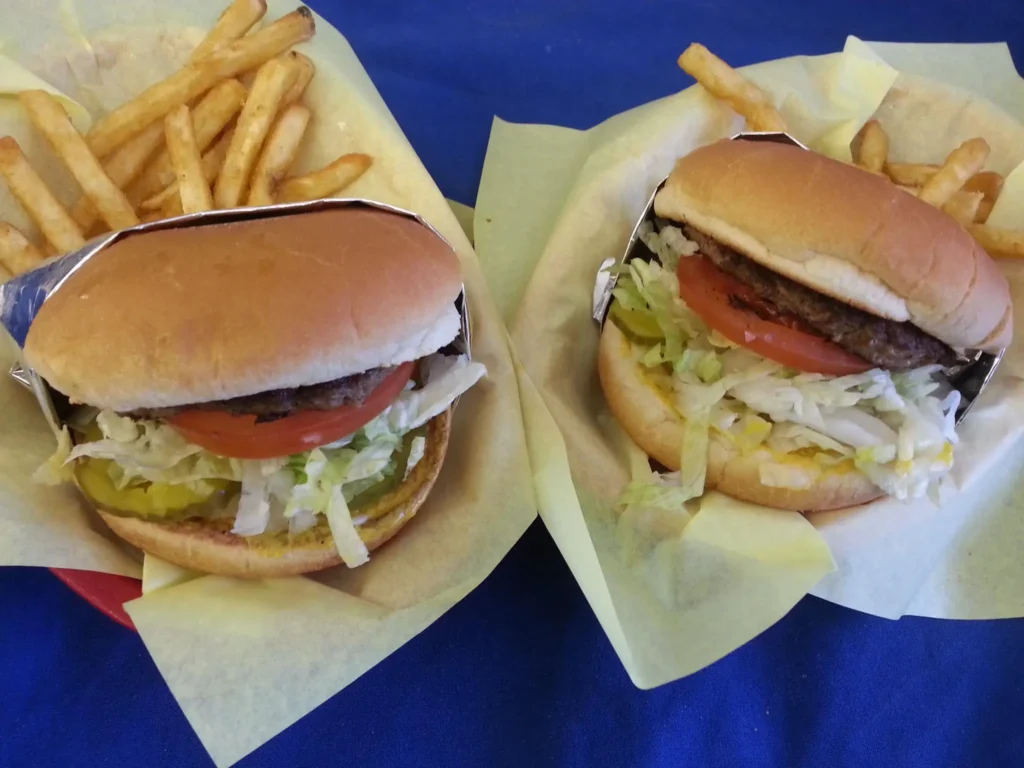 This is a sought-after restaurant in Clovis, NM. It has the best burritos in town. The restaurant doesn't open until 8:00. They specialize in American fast food and serve lunch and dinner. They have an attentive standby staff, always ready to take your orders.
Their special features include takeouts and an accessible wheelchair. The restaurant has a warm, comfortable environment that would make anyone feel at home and relaxed.
Address: 709 Commerce Way, Clovis, NM 88101, United States
#14. Taco Villa

This is a great place to take kids for a quick supper with no hassle. The cuisine is good, and moderately spicy is served.
A tiny salsa bar is available for those who want to amp up the flavor. The costs are affordable. Their service is prompt and courteous.
Great food, friendly service, a family atmosphere, and a play area for children. You should check it out.
Address: 3520 N Prince St, Clovis, NM 88101, United States
Time to spare? Then check out the best restaurants in Erie (Pennsylvania), Canton (Texas), Abilene (Texas), and best Restaurants in Sherman TX (Texas) you shouldn't Miss!
Enjoy Your Meal in Clovis NM Restaurants
In Clovis, NM, there are many good restaurants with different varieties. It's only in Clovis that you would find the best breakfast burritos. And other delectable cuisines.
You can pick out anyone that best suits your palette and go for it. All the above restaurants were carefully chosen to make it easier for foodies who want to visit the city.
With this, I believe you won't have difficulty choosing a good restaurant when visiting the city.
Disclaimer: Vasttourist always strives for content accuracy. Since the time of publishing, travel-related information regarding pricing, schedules, and hours may have changed. Please see individual websites embedded in this post for the most current trip-planning information.

Unless otherwise stated, Vasttourist does not claim ownership of any images used on our blog site. The respectful owners of all visual content have copyright protection. We try to include links to the sources. If any images are your property and you do not want them to appear on our blog, don't hesitate to contact us; we will take them down immediately. We support properly crediting the original writer, artist, or photographer.