The 10 Best Places to Get Breakfast in San Antonio Texas
Are you looking to get breakfast in San Antonio, Texas? San Antonio has more than its fair share of delicious restaurants, but not all of them are created equal when it comes to breakfast.
From traditional Mexican breakfasts to hearty American-style options and sweet indulgences, the Lone Star State's seventh most populous city can offer plenty of tasty treats first thing in the morning.
Whether you want to start your day off with some well-known favorites or discover something new, these are the ten best places to get breakfast in San Antonio, Texas.
10 Best Breakfast in San Antonio Texas
#1. La Panaderia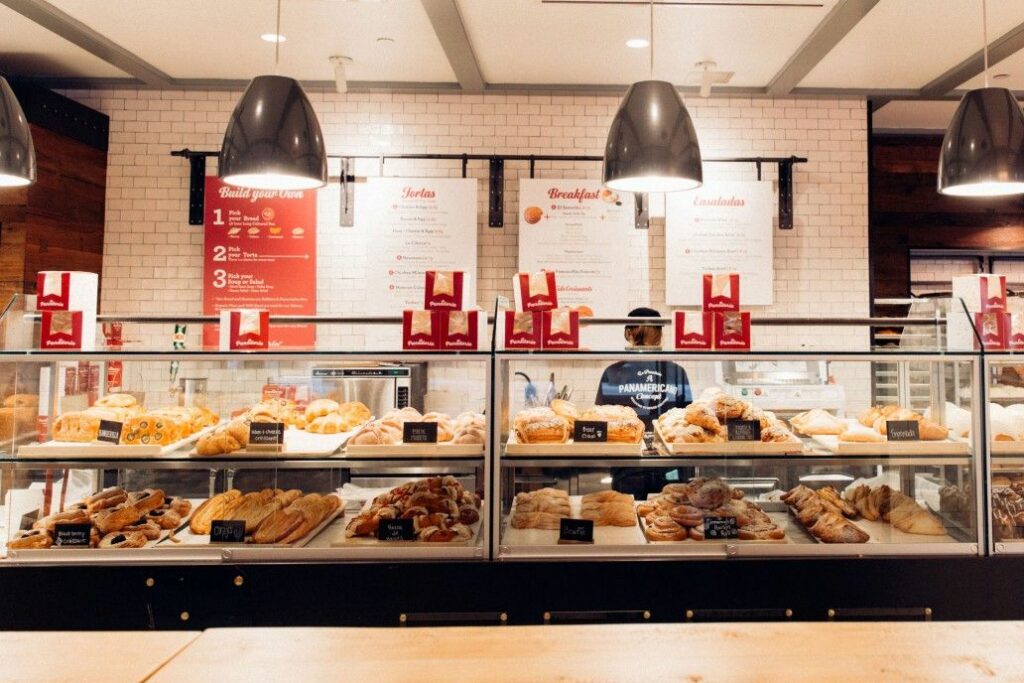 If you ask anyone in San Antonio where they go for breakfast, there's a good chance La Panaderia will make an appearance.
You'll be hard-pressed to find better bread and baked goods anywhere else. Whether you're looking for a simple buttermilk biscuit or a delicately sweet pain au chocolat, you can't go wrong with La Panaderia.
Stop by early and take advantage of their freshly baked pastries and pieces of bread. If they're all gone before noon, they were worth getting up early!
Keep in mind that lines are typically long (and cash only) right when they open. They have some of their staples available at their offshoot location on Broadway downtown and two locations out near SeaWorld.
Top Reviews: "This was our first visit to La Panderia and Let me tell you we are fans! This Little Hidden Gem In San Antonio Provided Great A Feel And Upbeat Atmosphere ." ~ Tation T.
Address: 8305 Broadway San Antonio, TX 78209
#2. Magnolia Pancake Haus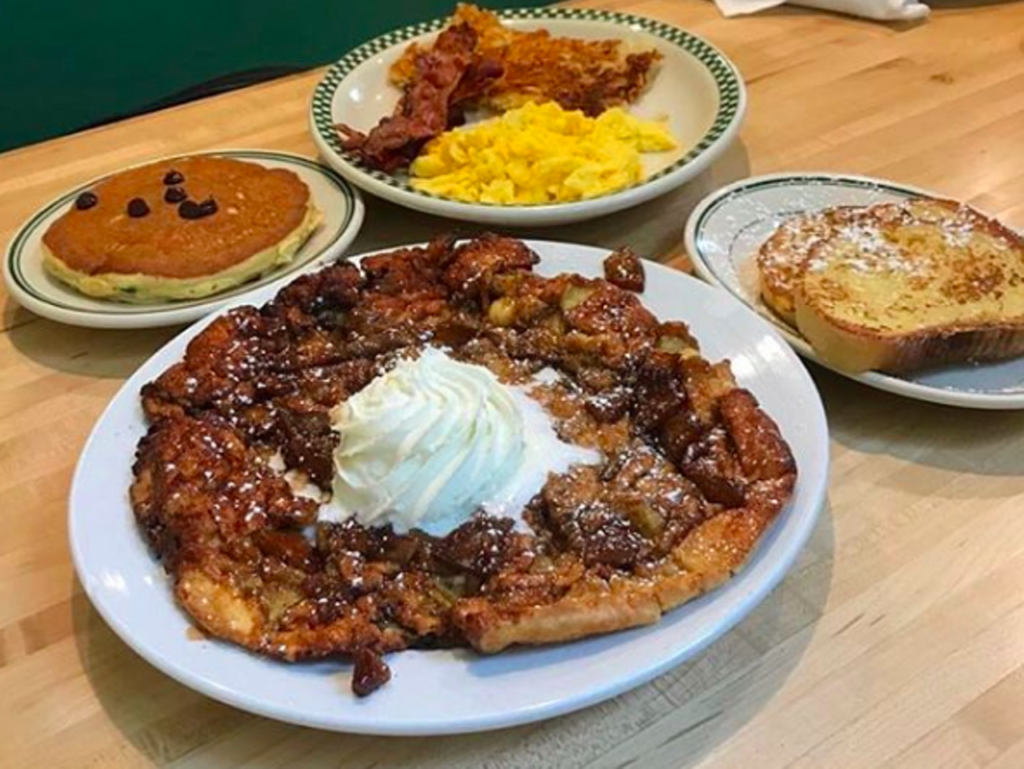 Magnolia Pancake Haus serves breakfast and dinner. This restaurant features an outside patio seating area and an inside dining room with rustic décor.
The menu includes waffles, pancakes, and omelets. Featured dishes include pecan waffles, cinnamon roll pancake omelet, and French toast sticks.
Take-out orders are also available at Magnolia Pancake Haus, featured on popular TV shows including Diners Drive-Ins & Dives and Man v Food Nation on The Travel Channel. This is one of the best places to get breakfast in San Antonio, Texas.
Top Reviews: "Delicious place!
Also the had a private space for large parties quiet and good.
I love the pancakes, also the turkey strawberry salad." ~ Alejandra G.
Address: 606 Embassy Oaks Ste 100 San Antonio, TX 78216
If you are about to visit San Antonio for your Breakfast, you can also check out one of the best restaurants in San Marcos, Addison, and Grapevine.
#3. Colonial Room Restaurant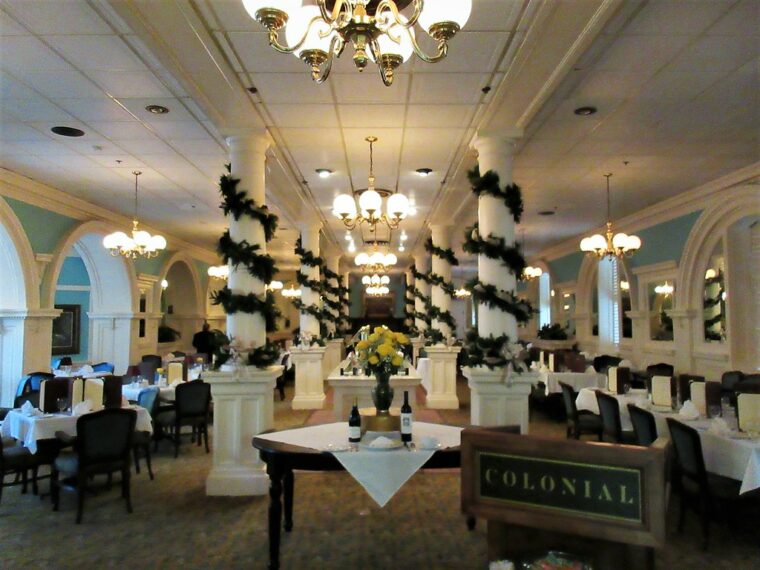 What better way to start your day than with a mouthwatering breakfast? The Colonial Room Restaurant serves up delicious American breakfasts in San Antonio, TX, which will get you excited for your day ahead. Though it's just about a mile from Market Square, it still feels quaint and peaceful.
Plus, at just under $10 for their traditional breakfast plate, you won't spend less than $10. Make sure you ask for extra syrup on your pancakes and biscuits. You won't regret it!
Address: 204 Alamo Plz Menger Hotel San Antonio, TX 78205
#4. The Original Blanco Cafe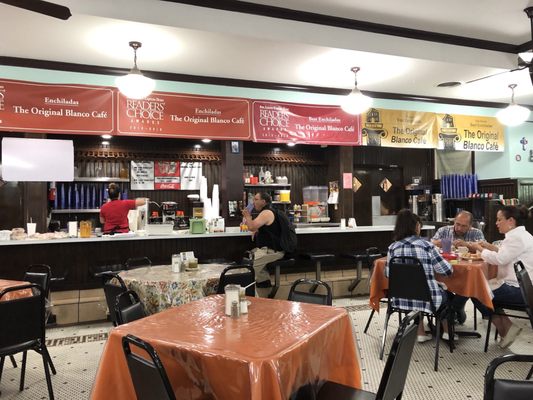 This is one of my favorite places to grab a bite when I'm heading over to The Alamo! This is a small restaurant that serves up delicious food.
If you're craving eggs and pancakes, then The Original Blanco Cafe is your place. They are also known for their homemade salsa, making for an excellent side dish or extra dip with chips.
There's usually plenty of street parking available right outside, so finding a spot won't be difficult. The Original Blanco Cafe is also one of the best restaurants in San Antonia, TX. It would help if you considered going for breakfast.
Address: 419 N St Marys St San Antonio, TX 78205
#5. Magnolia Pancake Haus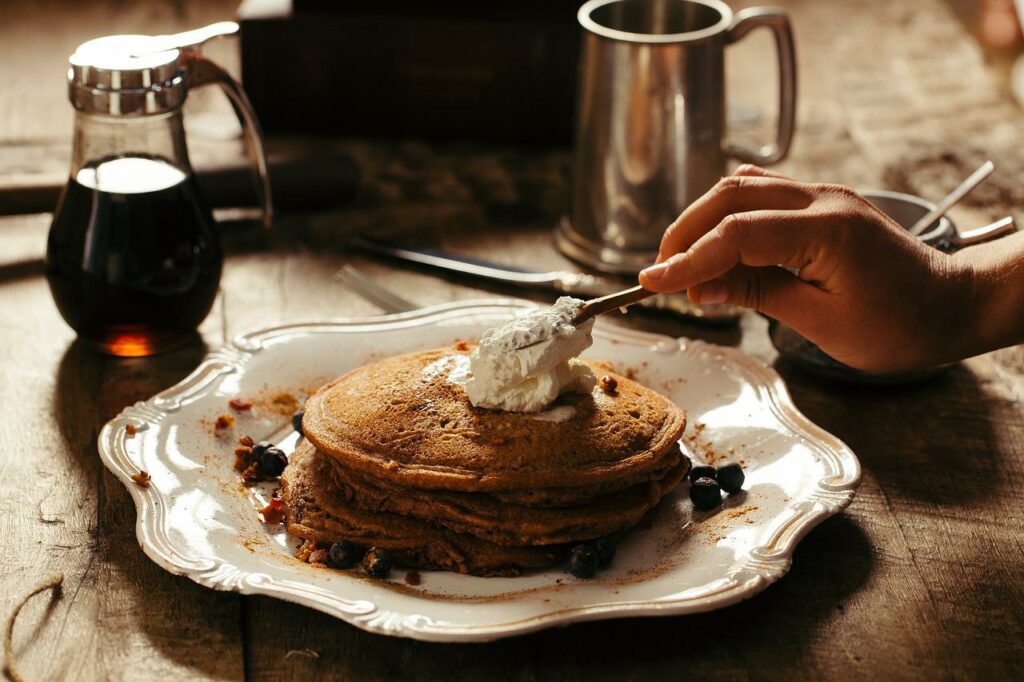 Magnolia Pancake Haus gets our number five spot because of their amazing food. It's a great place for brunch and one of my favorites when I eat.
Located near downtown, you can get a good meal at an affordable price that will leave you feeling full and satisfied.
And on top of all that, they have free pancakes every Tuesday! What more could you ask for?
If you live in San Antonio or are just visiting for a few days and need some suggestions on where to get breakfast, then head over here. You won't be disappointed. I would call it the best breakfast near me!
Address: 606 Embassy Oaks Ste 100 San Antonio, TX 78216
#6. Bakery Lorraine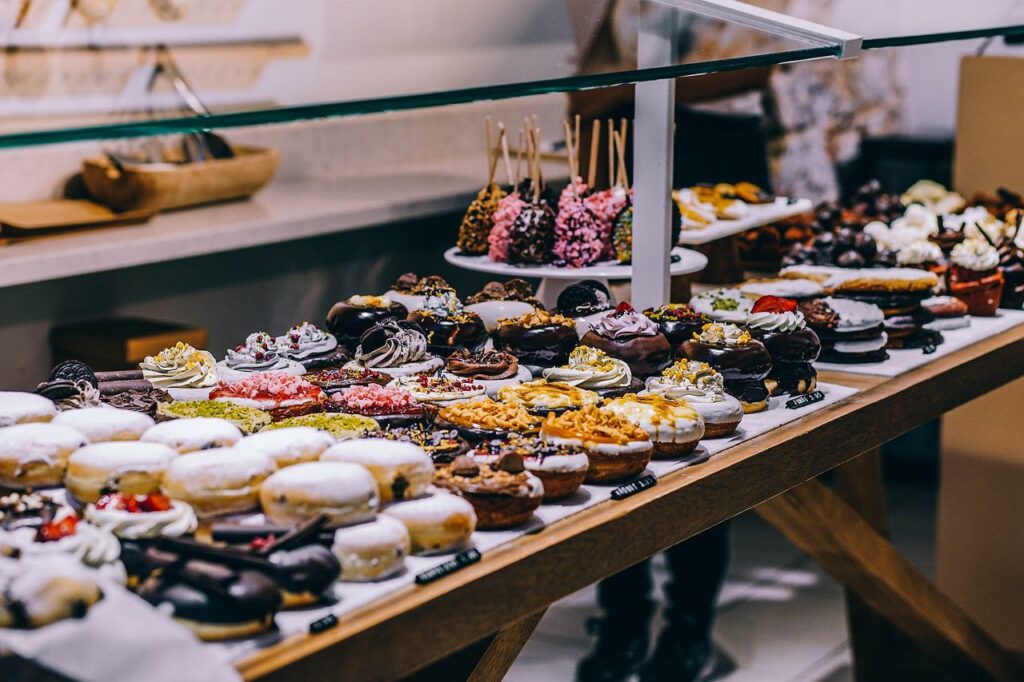 When you cross a French bakery with a high-end gourmet kitchen, what do you get? Bakery Lorraine offers everything from morning buns and chocolate croissants to panko-crusted chicken salad sandwiches and barbecue egg rolls, they've got it all.
If nothing sounds good that day, order their generous breakfast special: one pancake made fresh while you wait (think powdered sugar and maple syrup), one egg cooked your way, and their homemade rosemary potatoes.
Paired with some freshly squeezed orange juice or herbal tea (including free refills) and it's sure to be an excellent start to your day!
With two locations blocks apart on Broadway Avenue, there's no excuse not to stop by for breakfast tomorrow!
Address: 306 Pearl Pkwy Ste 110 San Antonio, TX 78215
#7. Schilo's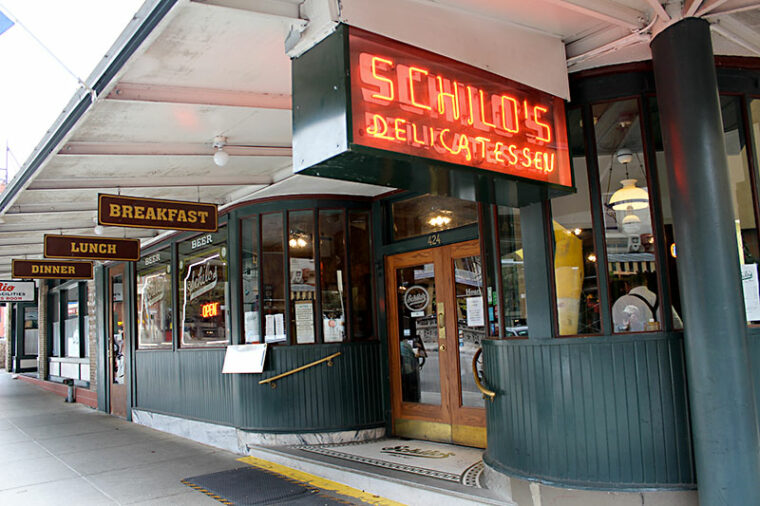 With locations spread throughout SA and a menu featuring everything from classic pancakes and French toast to huevos rancheros, Schilo's is a no-brainer for breakfast.
All you have to do is ask anyone who's ever had breakfast at Schilo's they'll tell you it's probably one of their favorite meals of all time.
The eggs Benedict never disappoints, while their buttermilk pancakes are always fresh. Try their yogurt parfait if you're looking for something on the lighter side.
A cup full of granola topped with fruits and nuts plus some Greek yogurt will leave you more than satisfied and give you that energy boost you need so badly first thing in the morning. You should add this to your list of the best breakfast in San Antonio, Texas.
Address: 424 E-Commerce St San Antonio, TX 78205
#8. Pete's Tako House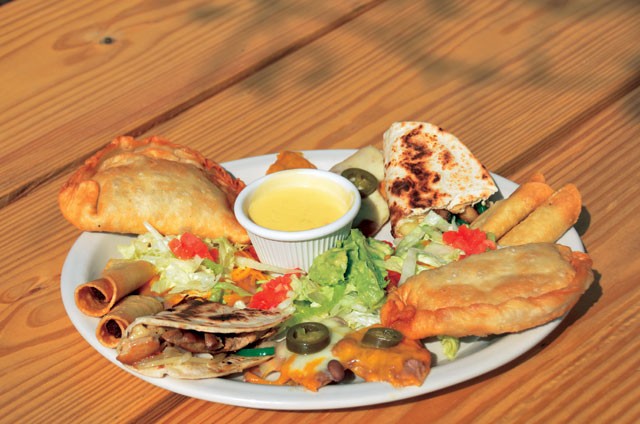 Pete's Tako House is easily one of my favorite breakfast places in San Antonio. They have some of my favorite breakfast tacos around, but they also have some amazing chilaquiles and omelets.
On top of that, their service is always top-notch, and their prices are very affordable. It's a great place for families or groups to even bring your friends or family with you.
Their location isn't that far from downtown, so it's not too bad if you're trying to get somewhere else.
Even though I've had plenty of awesome breakfasts at Pete's Tako House, I still go back every chance because it never disappoints me!
Address: 502 Brooklyn Ave San Antonio, TX 78215
#9. Domingo Restaurant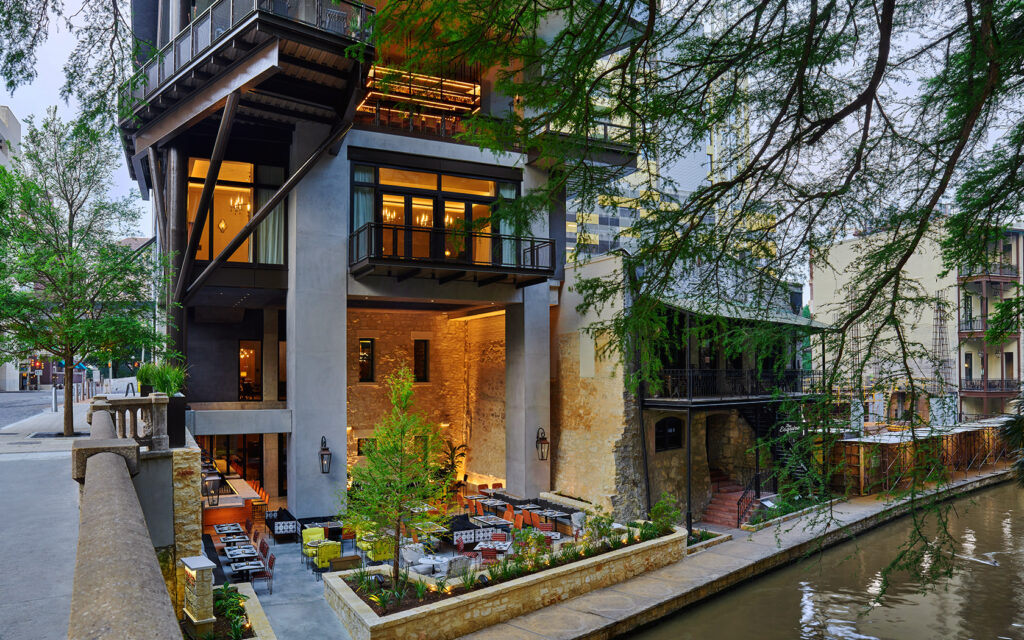 If you're looking for a traditional breakfast complete with Texas-sized portions, try Domingo Restaurant. Menu items are simple and hearty: pancakes, waffles, eggs (any style), biscuits, and gravy.
Don't be afraid to order a little of everything. You can have 2 or 3 pancakes (they're big enough for 2) and some scrambled eggs and bacon or sausage and still leave satisfied.
You may want another pancake after you eat half of one that size! And don't forget about French toast. They offer it at almost every meal, but breakfast is as good a time as any.
Address: 123 N St Marys St San Antonio, TX 78205
#10. Mi Tierra Cafe & Bakery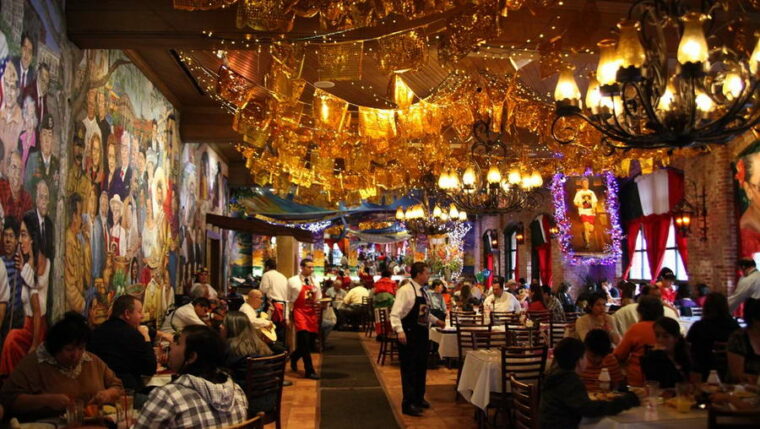 A family-owned business serving breakfast and lunch since Mi Tierra Cafe & Bakery, one of the best places to get breakfast in San Antonio, is a go-to spot for all things Mexican.
Mi Tierra has got you covered whether you're looking for burritos and enchiladas or huevos rancheros and chilaquiles. Even though their menu is huge (and it is), their breakfast tacos are top-notch.
We recommend any variety of chorizo and egg tacos. Pair them with a side of refried beans or a fruit cup. Either way, it's going to be delicious!
Address: 218 Produce Row San Antonio, TX 78207
Lets keep in mind that some of this restaurants are currently closed and will be open soon!!!
Conclusion
So that's our list of places you can visit for breakfast in San Antonio. If you live in or around San Antonio and have a favorite spot, let us know.
And if there's a type of food you think we missed on our list, please leave a comment below!
We're constantly trying new foods, so feel free to recommend any other spots that are worth checking out. Thanks for reading, and happy eating!