The 10 Best Restaurants in Hurricane Utah
Hurricane, Utah is a great place to discover exciting and new flavours. But not all restaurants in Hurricane Utah offer this. The quality of food and service varies from one restaurant to another. As such, determining the best restaurant is not an easy task, especially since there are a lot of restaurants in Hurricane, Utah.
Luckily for you, we've carefully selected ten top restaurants in Hurricane, Utah, where you can enjoy your dining experience. 
These restaurants do not just offer great food but also provide an experience that encompasses different cultures, environments, and feelings. You'd get to create new and pleasant memories in Hurricane Utah by discovering intriguing food spots.
Our list of the best restaurants in Hurricane, Utah, covers different food destinations, from top to bottom. So relax and pick the one that suits your preferences.
The 10 Best Restaurants in Hurricane Utah
#1. Lonny Boy's BBQ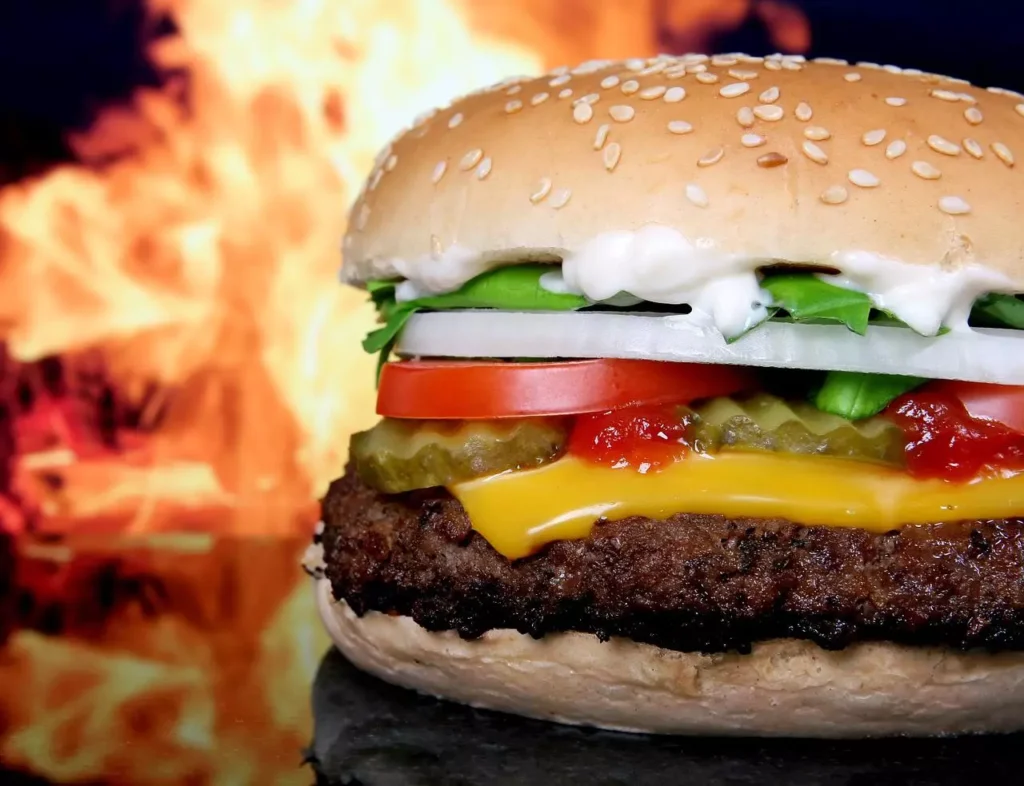 Lonny's Boys BBQ is one of Hurricane's local favourites, where you can enjoy pulled pork, brisket, ribs, smoked chicken, and many other barbecue dishes. This eatery features a contemporary-rustic décor with a lively atmosphere.
Lonny's BBQ is an excellent place to satisfy your cravings for American Cuisines. With their menu covering appetizers, sandwiches, desserts, signature sides, and bbq entrees, you'd easily find the perfect dish for your taste buds.
Their popular dishes include BBQ Nachos, Ribs Plate meals, cole slaw, smoked pulled pork sandwiches, baked beans, pork ribs, and smoked beef brisket sandwiches.
As a starter, you can start with these dishes, or you can as well try out something different. Wherever you choose will be delicious. You can complement that tasty dish with a beer, wine, or soft drink are nice. Unique options such as the Kids menu and vegetarian options are also available.
Address: 980 W State St, Hurricane, UT 84737, United States
#2. Pig's Ear American Bistro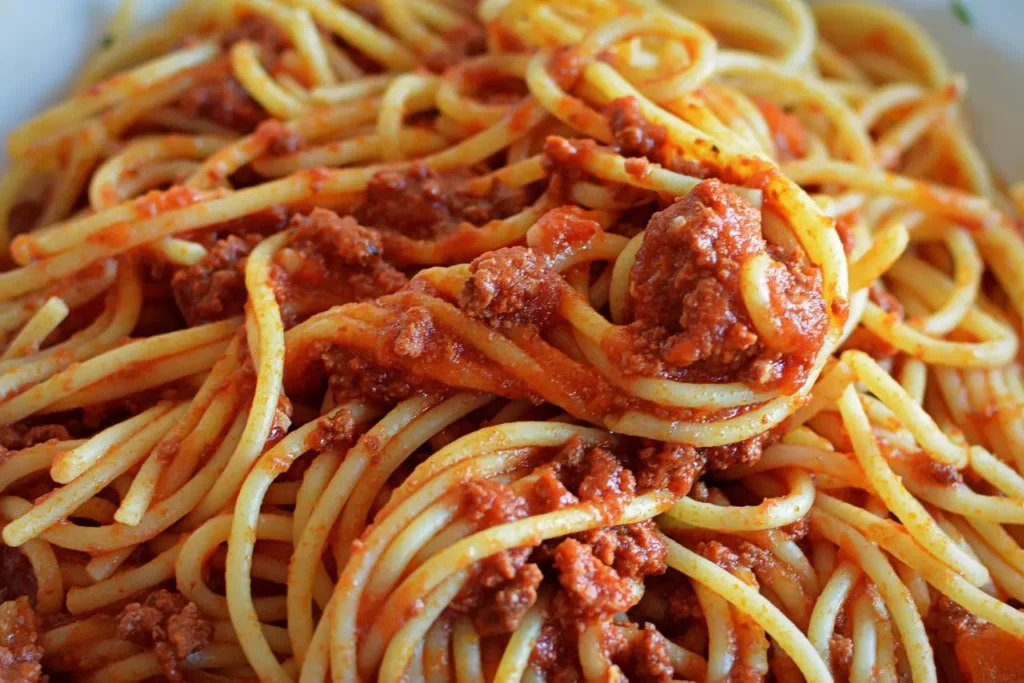 Here's an excellent Bistro for you to visit. Pig's Ear American Bistro is on our list of top restaurants in Hurricane, Utah because of its great looks, delicious food, and quality service. They offer casual dining where you can enjoy regular dishes prepared in a unique style.
Pig's Ear American bistro is simple and classy; they do not give off an exaggerated vibe but keep it simple and creative. They serve steak, salads, ribs, burgers, cocktails, and wines.
Their menu features a fine selection of entrees covering dishes such as grilled salmon, parmesan chicken cutlets, house bacon cheeseburger, The Pig's ribs, rigatoni, Bolognese, and lots more. You must confirm how good Pig's Ear is (p.s you might fall in love with this place).
For drinks, they serve wine, cocktails, beer, and non-alcoholic beverages. Their wine list includes house wines and red and white wines by the bottle. For cocktails, you'd be set ex a creative selection like Sangria, Margarita, Julep, Appletini, and more.
If you are going for a beer, they offer bottled beers and draft beer. Other alcoholic drinks such as scotch, whiskey, vodka, rum, brandy, and Tequila is also available.
Address:  75 2000 W, Hurricane, UT 84737, United States
You may also like to check out the best restaurants in High Point NC, Downtown Orlando, Effingham Illinois and Statesboro Georgia.
#3. Stage Coach Grille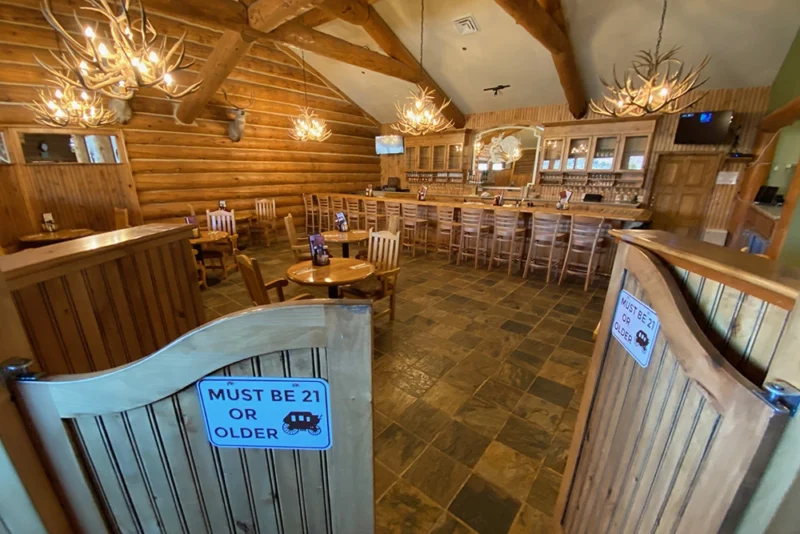 Next on our list of the best restaurants in Hurricane, UT, is Stage Coach Grille. With an impressive rating of 4.8, Stage Coach Grille is an old-fashioned American restaurant that features an attractive wood-filled decor and seating with a nostalgic vibe.
They serve delicious American classics, including steak, breakfast specialities, cheesecake, burgers, rib eye, salads, pork, speciality pasta, and seafood.
Among the various options, Smoked Ribs, chicken marsala, Tiramisu, Stage Coach chicken fried steak, cowboy rib-eye steak, and pot roast are the popular dishes. And I'd recommend you start with them. The service at Stage Coach Grille is fast and reliable.
It's a good choice for dates, family dinners, casual dining, and business meetings. Other accessible services include waiter, outdoor seating, catering services, military discounts, vegetarian options, credit card payments, and reservation plans.
Address: 99 N State St, La Verkin, UT 84745, United States
#4. Triple TJ's Café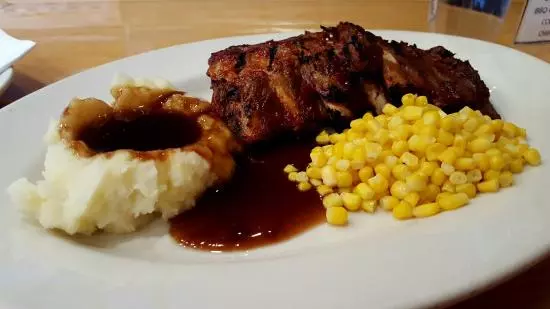 Another amazing restaurant in Hurricane, Utah, you should visit is Triple TJ's Café. Triple TJ's Café is a family restaurant that offers delicious home-cooked meals for lunch and dinner. They offer comfort foods, small plates, quick bites, and healthy options.
This eatery features a casual dining setting with a cosy atmosphere that gives a homely vibe. This restaurant has been in operation since 2015 and since then has been able to maintain an impressive customer service record.
With an accommodating menu of burgers, sandwiches, soup, appetizers, salad, pasta, steak, and chicken, you'd quickly find the proper meal to satisfy your cravings. When we speak of accommodating, we also refer to special provisions such as vegan options, vegetarian options, and kids' menus.
The drink menu consists of soda, tea, juice, hot chocolate, lemonade, and milk; for non-alcoholic beverages and wine and beers for alcoholic beverages. Their meals are served fresh and healthy, and their staffs are friendly, so it's a good place to stop by with friends or family.
Address: 1141 State St, Hurricane, UT 84737, United States
#5. Las Lupitas Mexican Grill
If you want a good restaurant to enjoy authentic Mexican cuisine, here's one for you! La Lupitas Mexican Grill is a great Mexican restaurant that offers traditional Mexican dishes in a casual seating style. They are known as the locals' favourite little Mexican away from home.
Their menu is a handful of Mexican classics including enchiladas, chimichangas, empanadas, fajitas, burrios, quesadilla, and more. They offer other options such as seafood, salads, desserts, and appetizers.
You can choose your sauces and sides; they provide excellent choices of homemade sauce and sides; whatever you choose will be great, but if you are unsure of what option to go with, you can ask for help, and you'd be given a right side or sauce.
Regarding their drink menu, you are offered beer, including draft beer, wine, and non-alcoholic beverages, including Mexican coco-cola, iced tea, coffee, and others.
Address: 460 State St, Hurricane, UT 84737, United States
Read more on the best restaurants in Brookfield Wisconsin, Cullman Alabama, Sanford North Carolina and Abuja Nigeria.
#6. Mekong Kitchen Thai Restaurant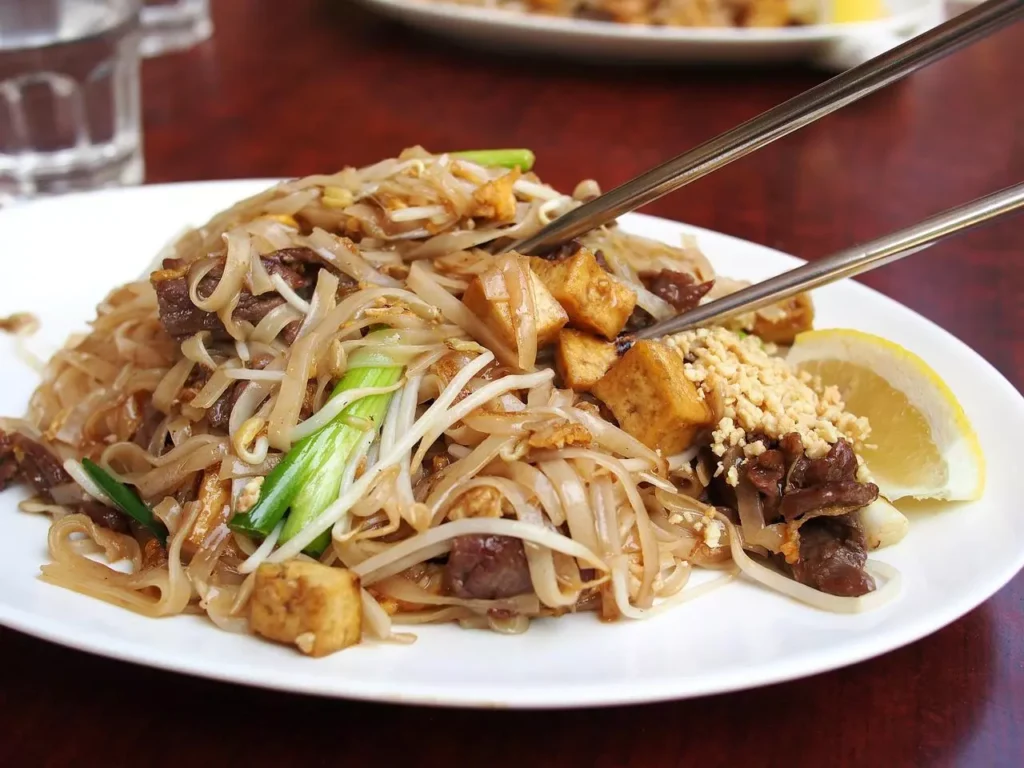 Enjoy typical Thai fare at Mekong Kitchen Thai Restaurant. Here, they serve nothing but authentic Thai cuisine, prepared home-style. They also offer delicious vegetarian and vegan options and other tasty dishes for your satisfaction.
They provide a convenient service- fast and easy. Nothing beats their orange chicken and green curry paste; they are delicious and flavorful. Their drunken noodles and Massaman curry are also great.
You can explore their menu; everything is delicious. It's a good place for lunch and dinner, so you can come in for group dining, solo dining, or a casual hangout.
Address: 847 W State St, Hurricane, UT 84737, United States
#7. Rooster Run Café
There appear to be a lot of American restaurants in Hurricane Utah, but not all are as good as Rooster Run Café when it comes to delicious breakfast and home-style steak and sandwiches.
Rooster Run Café has an impressive prestige for its down-to-earth meals served in a casual, barn-style café and its quality service. They offer soups, meatloaf, and salads.
They offer a breakfast menu that covers omelettes, waffles, French toast, eggs, flapjacks, sausages, and beverages such as milkshakes, milk, juice, coffee, hot chocolate, and hot tea. Their entrees cover steak, fried chicken dinner, pasta, sirloin, meatloaf, and lots more.
They also serve sandwiches, burgers, and delicious desserts. Some popular dishes you might want to start from include chicken fried steak, eggs benedict, grilled cheese fries, chicken tenders and fries, chop steak, sausage patty and eggs, and hamburger sliders and fries.
Address: 635 W State St, Hurricane, UT 84737, United States
You don't want to miss out the best restaurants in Orem Utah, Mandalay Bay and Plymouth MA.
#8. Main Street Café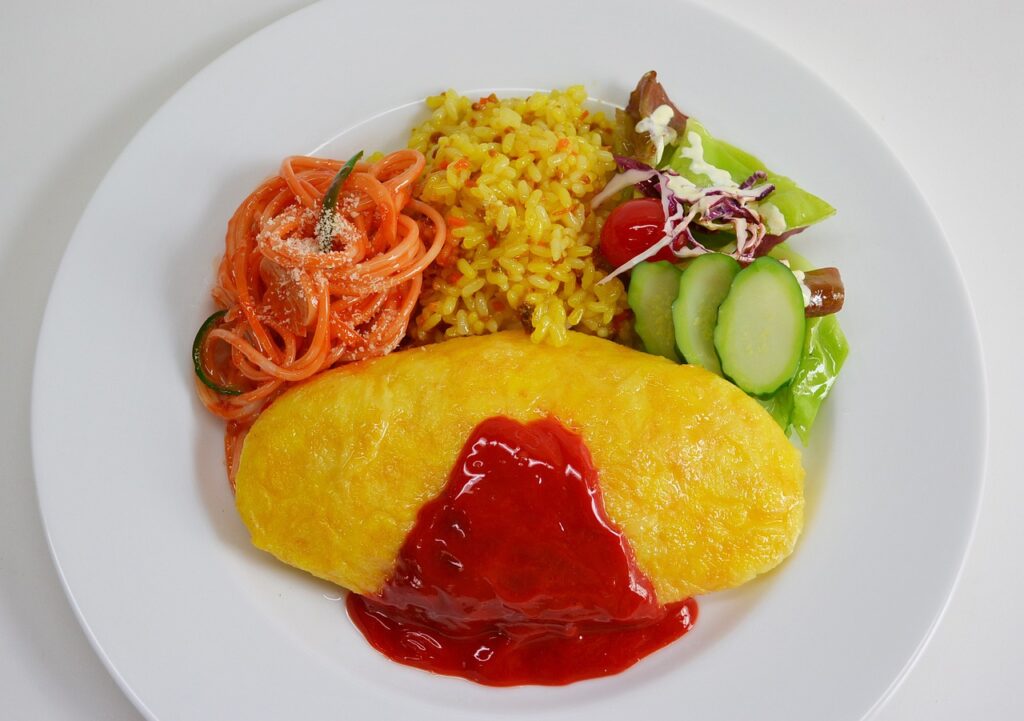 Main street café is a lively café that serves home-style American and vegan-friendly dishes. They serve pasta, burgers, sandwiches, wraps, omelettes, waffles, and lots more.
Main street café is all about creating a unique dining experience, and they expose customers to unique flavours. You'd experience continental flavours through their continental breakfast and speciality options. It's an excellent place to enjoy authentic Italian and American dishes and local comfort foods.
Their services are solely customer- satisfaction based, and because of this, they've maintained satisfactory customer service over the years. They offer a conducive environment where you can enjoy a hearty meal with fewer worries.
Address: 138 Main St, Hurricane, UT 84737, United States
#9. El RANCHO
El Rancho is a family-owned Mexican restaurant that offers delicious home-cooked Mexican cuisine in casual dining. They serve Gernachas, Tamales, Tacos, Fajitas, quesadillas and lots more. The atmosphere here is homely, and their staffs are friendly.
They provide satisfactory customer service and not but quality food and drinks. Their ingredients are locally sourced, and their foods are well cooked. They offer healthy options as well as sweeter options. If you want to go for something sweet, you have to try out their Hawaiian fajita or their pina cicadas.
You'd also enjoy their homemade desserts and shakes. El Rancho is an excellent choice if you are craving Mexican dishes, a home-cooked meal, or want to calm your nerves after a long day.
Address: 279 N State St, La Verkin, UT 84745, United States
#10. Koral Kafe & Entertainment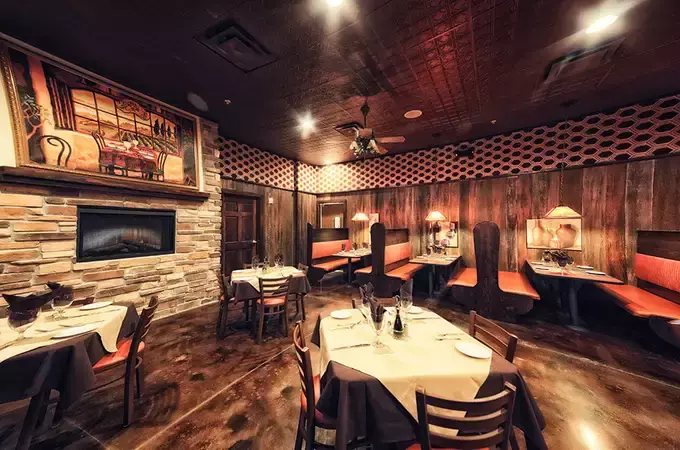 If you are looking for a fun place to grab a drink and a delicious meal, the place you need to go is Koral Kafe & Entertainment. They are the best at giving a fun dining experience. The place revolves around three activities: eating, drinking, and partying.
The menu includes burgers, bar food, desserts, sides, and salads. For drink selection, they feature various beers and wines, including only white and red wines and other mixed drinks.
Their full bar and dining seating have a classy look and a relaxing atmosphere, perfect for group dining and casual hangouts. Other accessible services include waiter service, reservation plans, TV, private dining, covered outdoor seating, a private parking lot, and free Wi-Fi.
Address: 2400 N Town Center Dr, Washington, UT 84780, United States
Enjoy your meal in Hurricane Utah
Choosing the right restaurant for date night, family dinner, business meetings, or other casual hangouts can be exhausting. But with a trusted restaurant guide, it gets easier.
We always look forward to experiencing great food and the environment, and with our list of the best restaurants in Hurricane, Utah, you'd surely achieve that. So do well to choose the restaurant that suits your preference and prepare to have a blast of flavours.
Disclaimer: Vasttourist always strives for content accuracy. Since the time of publishing, travel-related information regarding pricing, schedules, and hours may have changed. Please see individual websites embedded in this post for the most current trip-planning information.

Unless otherwise stated, Vasttourist does not claim ownership of any images used on our blog site. The respectful owners of all visual content have copyright protection. We try to include links to the sources. If any images are your property and you do not want them to appear on our blog, don't hesitate to contact us; we will take them down immediately. We support properly crediting the original writer, artist, or photographer.