The 10 Best Restaurants In Tifton GA (Georgia)
Restaurants in Tifton GA: Choosing the right restaurant to dine in is almost as crucial as planning your trip, as a bad dining experience can ruin your trip.
There's an overwhelming number of restaurants in Tifton, GA – Family restaurants, fancy restaurants, Barbecue spots, Italian restaurants, and so many others. Everyone looks forward to satisfying your cravings when choosing a restaurant, and we are here to ensure you reach your expectations.
This article features a list of the ten best restaurants in Tifton that will offer you a memorable dining experience. Though this is an abridged list compared to the numerous restaurants in Tifton, GA, this list covers different categories of restaurants and foods, so there's a perfect place for everyone.
10 Fascinating Restaurants In Tifton GA
#1. The Local Kitchen & Bar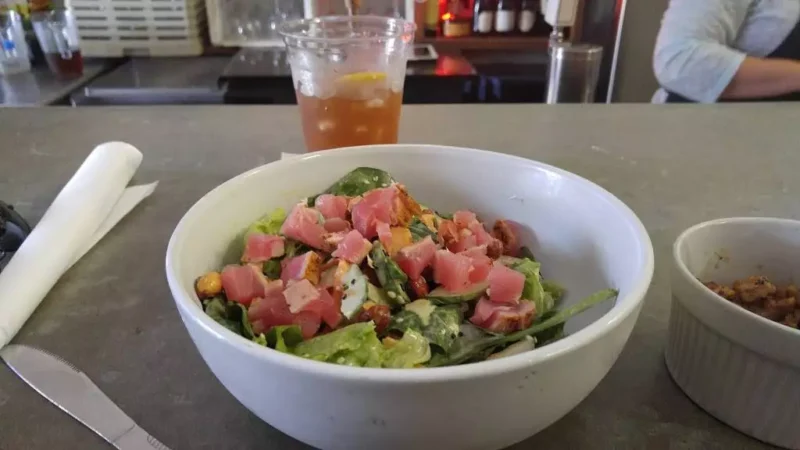 The Local Kitchen & Bar is one of Tifton's favourite local bar and grill spots that offers shrimp & Grits, Charcuterie, sandwiches, blackened Salmon, Bulgogi, Frog legs, steak, and bar items. Their menu features typical American food prepared with local ingredients.
You'd discover different flavours through their seasonal menu and variety of options. The dining set is organized and has a relaxed atmosphere.
Their service is customer satisfaction-based, and their table service is on point. You'd barely find anything unsatisfying about this restaurant, as its food, environment, and service are top-notch. Other accessible provisions include a full bar, takeout, waiter service, catering service, and credit card payments.
Address:  401 Love Ave, Tifton, GA 31794, United States
#2. Cajun seafood Express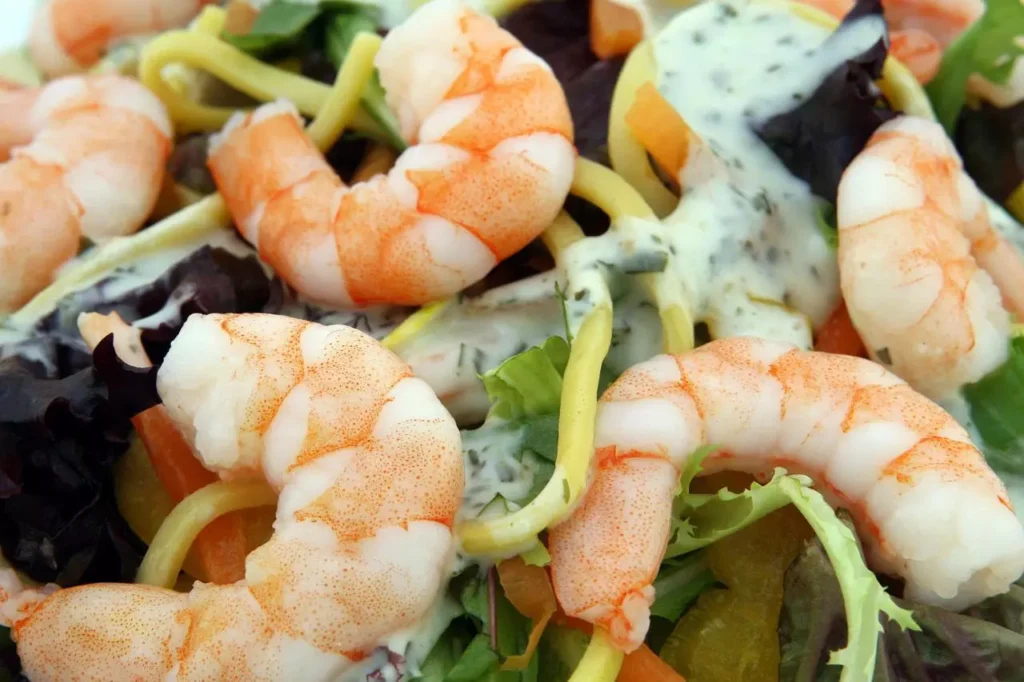 If you are looking for a great seafood restaurant in Tifton, GA, to enjoy juicy, delicious seafood, then you've found the right place. Yes, Cajun seafood Express offers one of the best seafood dishes in Tifton, GA.
They are good at what they do. They know how to make seafood and sauces to perfection. Their seafood menu covers shrimp, lobsters, crab legs, crawfish, hush puppies, snow crab legs, and lots more.
They also offer other dishes such as fried rice, chicken dishes, and house noodles. Cajun Seafood Express is particularly popular for its speciality, Cajun seafood. The place features a cosy environment where you can relax while enjoying your meal.
Address: 809 W 2nd St, Tifton, GA 31794, United States
#3. Fresco Italiano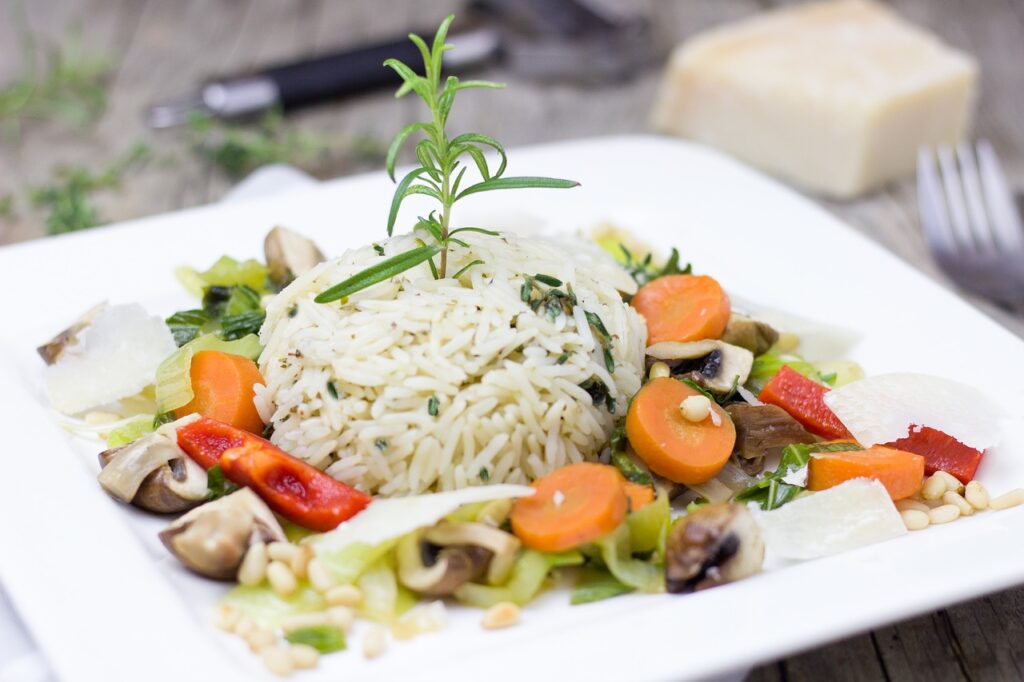 Fresco Italiano is a fancy restaurant that offers the best of Italian cuisine served in an elegant dining hall with a classy atmosphere. They offer classics such as lasagna, ravioli, and risotto. They offer freshly made burgers and sandwiches on Italian bread, best for quick bites.
They serve flavourful steaks, grilled to perfection and producing a juicy and delicious taste. Their sauces are made from scratch, and every other food item is prepared with 100% fresh ingredients. You can complement your food with a delicious cocktail, beer, or wine.
They offer an innovative cocktail menu, plus varieties of wines and beers. Fresco Italiano is quite an attractive place, and you'd quickly find it relaxing, so you can add Fresco Italiano to your list of must-visit restaurants in Tifton, GA.
Address: 103 Tift Ave S, Tifton, GA 31794, United States
You may also want to check out the best restaurants in Plymouth MA, Qatar and Novi Michigan.
#4. LongHorn Steakhouse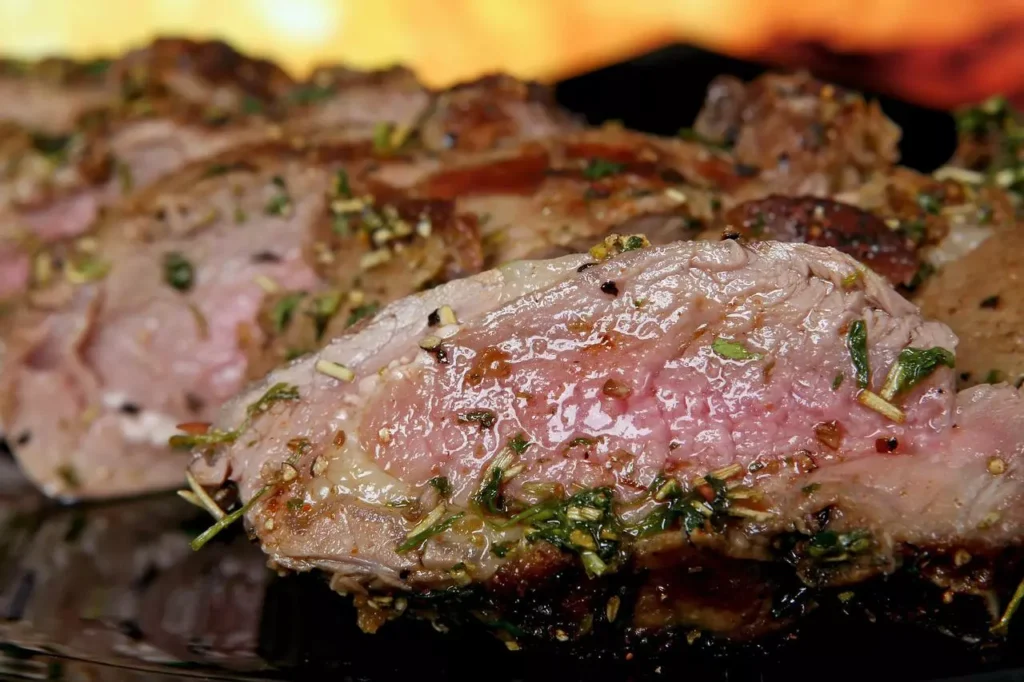 Enjoy the best of American cuisine plus juicy steaks in LongHotn Steakhouse. This eatery features artistically designed dinner seating with wood-filled decor and seating. The place gives an American-West vibe and is suitable for palatable dining.
You will be offered tantalizing options such as their Rib eye outlaw, rib eye steak, wild west shrimp, and chocolate stampede. The list of delicious food in Longhorn Steakhouse goes on and goes; every item is seasoned and grilled to produce the perfect taste and flavours.
In addition to the great environment, I must say that the service here is impressive. The staffs take their time to make you get the best dining experience.
Although Longhorn Steakhouse is always lively, the noise level is moderate, so you can come in for date night, business meetings, or family dinners. Add this to your list of the best restaurants in Tifton, GA.
Address: 1314 US-82, Tifton, GA 31794, United States
#5. Zaxby's Chicken Fingers and Buffalo Wings
Get the best of American comfort foods, including delicious crispy chicken fingers, wings, and tasty sandwiches and salads. Being the neighbourhood's favourite spot, Zaxby is among those restaurants in Tifton that are simple but unique.
They offer casual dining, where you can feel free, relax and enjoy your meal without worries. They offer lunch and dinner covering comfort food, quick bites, small plates, and vegetarian options.
If you are a regular at Zaxby's, you'd agree that they feature a fine selection of food, but if it's your first time, I'm sure you'd love Zaxby's restaurant.
Address: 198 S Virginia Ave, Tifton, GA 31794, United States
Read more on the best restaurants in findlay Ohio, bloomington illinois, Waxahachie Texas.
#6. Jojo's Family Restaurant
Family restaurants are always the best places to enjoy home-cooked meals, and Jojo's restaurant is no different. They offer authentic breakfast dishes and lunch and dinner items.
For homemade breakfast, Jojo's is an excellent pick as they offer a good selection of breakfast dishes, including an egg platter, sausage biscuits, biscuits & gravy, egg biscuits, and Tator Tots, Grits, and others.
Their lunch and dinner options include pork chop, catfish dinner, house salad and chicken, bbq plates, rib plate, steak, sandwiches, burgers, tenders, and more.
They offer quality food as their steaks and burgers are made from 100% Angus beef. Their sauces and bread are made from scratch. All ingredients and poultry are locally sourced and prepared homestyle. Jojo's services centre on providing you with great food and an environment that creates a timely feeling.
Address: Westgate Shopping Center, 106 Magnolia Dr, Tifton, GA 31794, United States
#7. Saigon Kitchen Tifton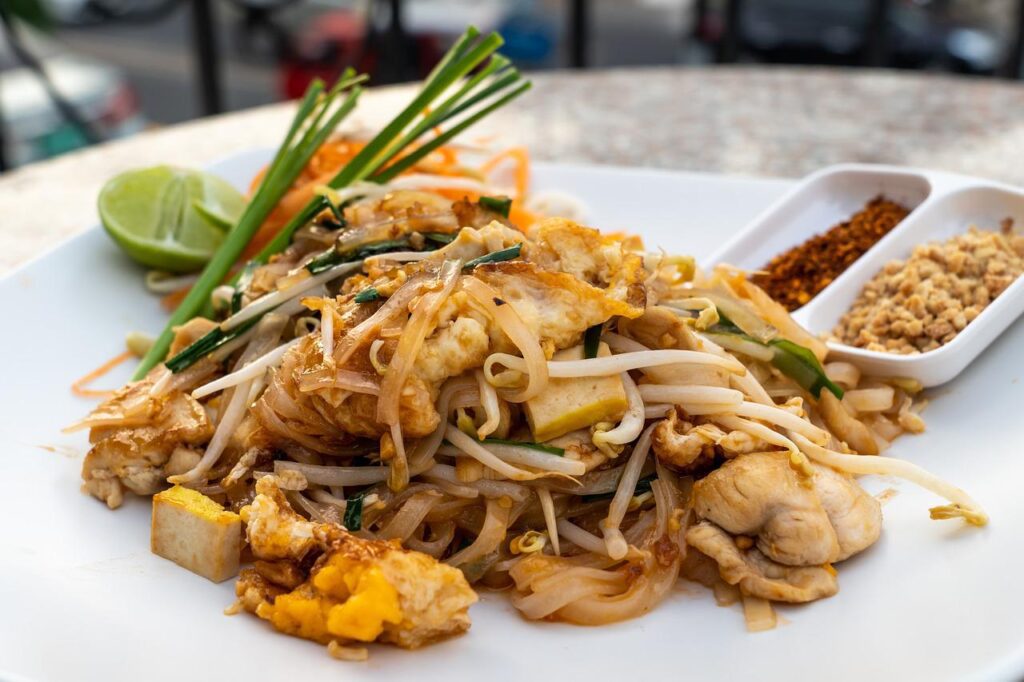 Get a taste of traditional Vietnamese cuisine and other Asian cuisines in Tifton at Saigon Kitchen. If you have yet to experience Vietnamese cuisine, this is a great place to try Vietnamese classics.
Saigon Kitchen Offers casual dining where they serve Thai, Vietnamese and Chinese cuisines. Their menus feature Stir-fried crispy Eggs, Noodles, Thai curry, and Chinese plates and desserts.
Beverages such as soyabean milk, coconut juice, Thai milk tea, Jasmine tea, soda, and coffee are also available. The service at Saigon is incredible, the atmosphere is pleasant, and the food is delicious.
Address: 724 W 2nd St, Tifton, GA 31794, United States
#8. Surcheros Fresh Med
Enjoy Tifton's dining at Surcheros Fresh Kex, where you'd experience the best combo of TeX Mex recipes. Surcheros Fresh Mex serves fresh, tasty burritos, tacos, nachos, salads, quesadillas, fresh grilled salads, and other items.
Surcheros is one of those restaurants in Tifton, GA, that offers many delicious vegetarian and vegan options, as well as other healthy options.
They offer meals customized to your taste, as you can handpick your toppings and try out homemade sauces and sides. Surcheros offers a great atmosphere, so it's a good place for working, good for groups, and special occasions. But if you can't dine-in, takeout and delivery services are available.
Address: 133 S Virginia Ave, Tifton, GA 31794, United States
You dont want to miss out the best restaurants in Fayetteville Georgia, Olive Branch Mississippi and Loveland Colorado.
#9. Pit Stop Bar- B Q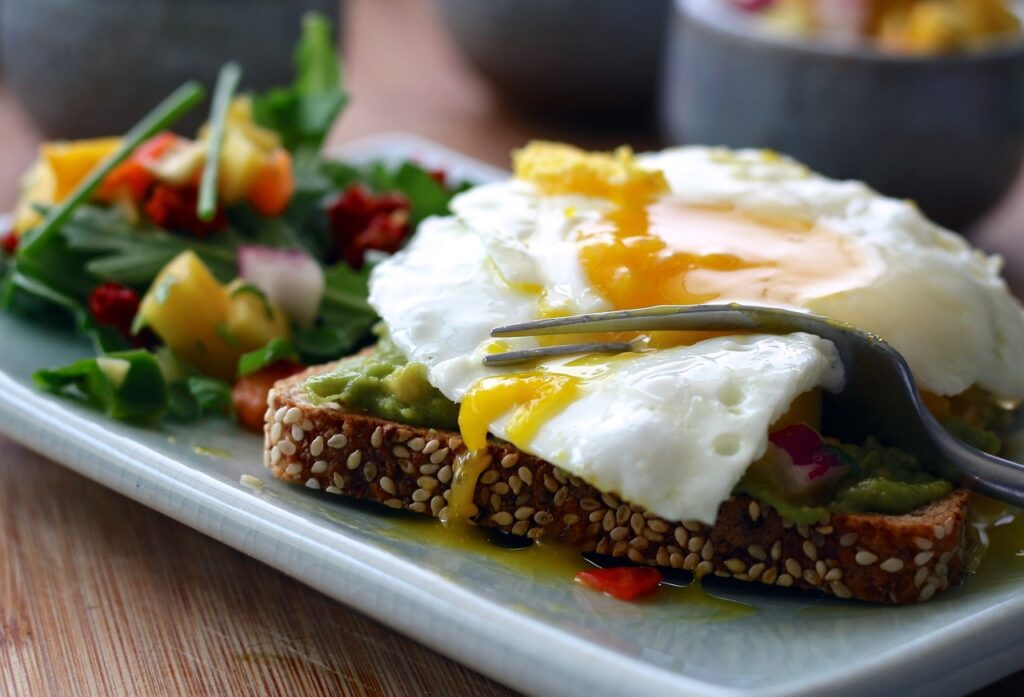 A casual restaurant that offers smoked-meat plates, sandwiches, and salads, Pit Stop Bar-B-Q offers a fine selection of barbecue dishes prepared with fresh ingredients and quality meats.
Their menu comprises quick bites, small plates, a salad bar, organic dishes, and healthy options. They also offer great dessert, a fine tea selection, and amazing coffee.
Their patio service is impressive, as they are meticulous in every area, from food to table service and environment.
Address: 1112 8th St, Tifton, GA 31793, United States
#10. Chapos Tequilas and Grill
Chapo's Tequilas and Grill is an elegant Mexican restaurant that offers delicious grilled items plus Mexican fares. This restaurant offers dine-in and outdoor seating, where you can enjoy authentic fares for lunch or dinner. Tapos are more than just food; they give the homely Mexican feeling through food and environment.
As a family-owned and operated business, they believe in creating bonds with customers through quality food and services.
In chapos Tequilas, you'd experience the culture, history, and art. You'd be delighted to know that their food is at a fair price and that this does not mean less quality, as they always maintain high-quality food.
Address: 3310 west, GA-50, Tifton, GA 31793, United States
Enjoy your meal in Tifton Georgia
Now that you've gone through the list of best restaurants in Tifton, Georgia, you must have picked a restaurant that suits your taste.
If you have, we assure you of satisfying dining in Tifton, GA. If you haven't, be sure to inform us in the comment section of your preference, and we will consider adding your preferred restaurant to our list.