Discover Amazing Restaurants In Novi Michigan
Restaurants in Novi Michigan: Choosing the best restaurant to dine in can be stressful since you have to be careful not to experience bland food, horrible service, or an unhealthy environment.
While planning your visit to Novi, a business dinner, family dinner, casual group hangout, or going solo dining, a dining guide comes in handy.
If there are a lot of restaurants in Novi, you'd have an unlimited list of restaurants to go through, which will take years. So you don't have to go through such stress, we've gone through the restaurants in Novi and come up with a list of the best restaurants there.
These restaurants offer quality service and amazing food, and they cut across several categories, seafood spots, barbecue, bistro, fancy restaurants, Italian restaurants, American restaurants, and more.
Read about them below to get more information. You can also check out the best things to do in Novi Michigan.
Restaurants In Novi Michigan
#1. The Cheesecake Factory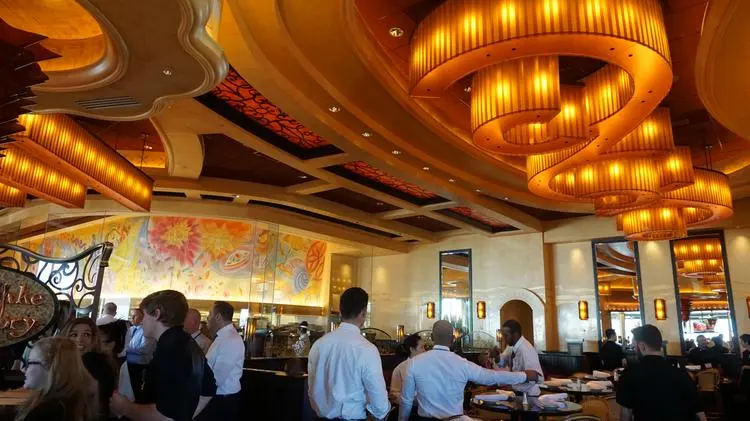 The Cheesecake Factory is a fancy American restaurant offering signature cheesecake and other American fares. They offer breakfast treats, lunch, and dinner.
They serve pasta, burgers, steaks, chicken dishes, burritos, meatloaf tacos, seafood, sandwiches, salads, flatbread pizzas, snacks, appetizers, cheesecakes, and desserts. Their extensive and well-organized menu, so you don't have to worry about choosing what to eat.
But if you are unsure what to eat, you can start with their specialty menu; everything it is delicious. They are meticulous with their service and provide special diets such as vegetarian, vegan, and healthy alternatives.
You are granted the option to choose your sides and list your preferences. Their menu provides an accommodating option for picky eaters and those with special needs. You can ask them to remove or add an ingredient, and your food will still be delicious.
Their waiter service is organized, and the dining room is attractive. The place has a classy aura and an inviting atmosphere.
Their beverage menu includes soda, milkshakes, tea, coffee, juice, and organic options. The cheesecake factory is a good place to stop for late-night dinners, special dinners, breakfast treats, and group outings.
Address: 27500 Novi Rd, Novi, MI 48377, United States
#2. Bonefish Grill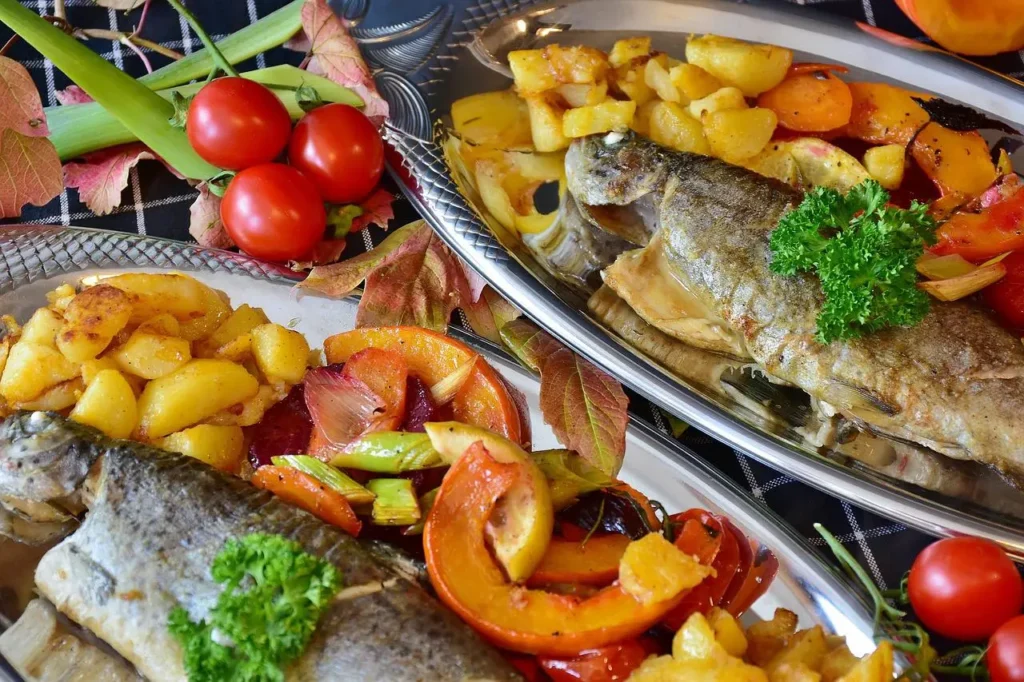 The next on the list of best restaurants in Novi is a seafood restaurant known as Bonefish Grill. This eatery offers a delicious seafood menu plus steaks and cocktails. They offer casual dining service in a fine dining setting. The place has an organized look and is fairly trendy.
Their service is excellent, and their food selection is great. They offer comfort food, a salad bar, organic dishes, healthy options, vegetarian options, and desserts.
Some of their popular dishes include bang bang shrimp, bread basket, cod imperial, parmesan-crusted rainbow, shrimp tacos, and calamari.
If you are visiting for the first time, I recommend you start with these dishes. But if you are regular, you can try something new, like their seasonal specials. Their drink menu includes delicious craft cocktails, excellent wine selection, spirits, and beer.
You can also order non-alcoholic beverages such as soda and juice. They offer to dine in, and for those who'd like to eat out, they offer outdoor seating, but if you want to enjoy your meal at home, you can go for takeout or delivery.
Address: 43304 11 Mile Rd, Novi, MI 48375, United States
You may also like the best restaurants in Findlay Ohio, Bloomington Illinois, and Waxahachie Texas.
#3. Sedona Restaurant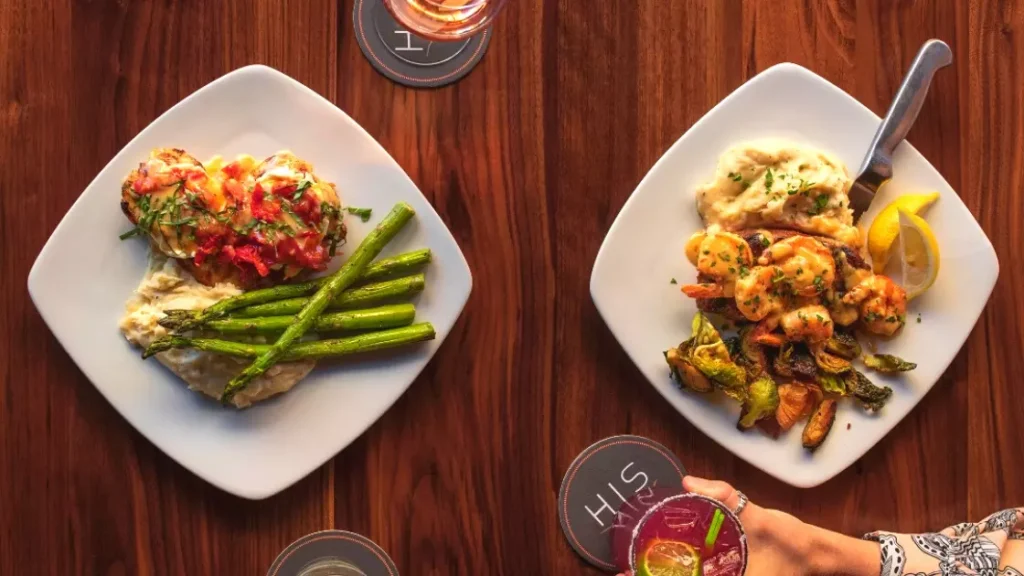 Sedona Taphouse should be on your list if you are looking for a restaurant in Novi where you can experience amazing food and service.
Sedona is an American restaurant that offers special craft beers and wine, quality hand-cut steaks, seafood, pasta, wood-grilled dishes, and more. This eatery features a sophisticated environment that has a warm and classy atmosphere.
The place is well-designed and well-lit. It sets the mood for a romantic dinner and casual group dining. You'd easily love this place because of the friendly staff and excellent table service. There's a bar on-site, where you can get beer, cocktails, spirits, and wines.
Their cocktail selection is a must-try! Their wide wine menu covers unique wines that can easily fit your food choice.
If you are going for a beer, they offer a list of local craft beers on tap and bottle, you can also go for international brews, and they are all available. Special diet needs like gluten-free, vegan, and vegetarian options are available.
Address: 27466 Novi Rd, Novi, MI 48377, United States
#4. Ardiana's Restaurant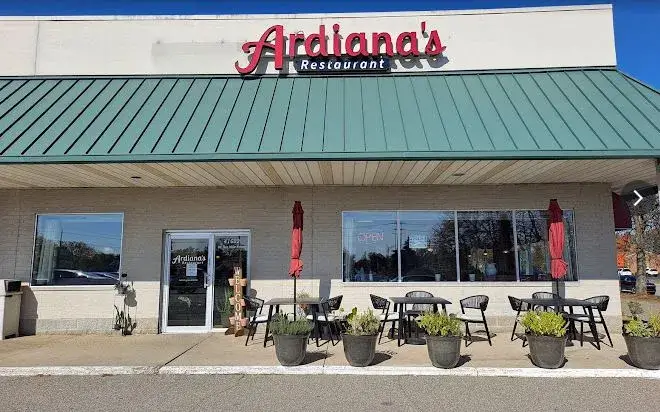 Adriana's Restaurant is a local family restaurant that offers a Greek and American menu. The eatery features organized dining in casual dining seating.
They serve fresh homemade dishes, and great desserts, for breakfast, lunch, and dinner. Their service is fast and reliable, and there are provisions for special diets such as vegetarian options, healthy options, and a kid's menu.
Their breakfast menu includes omelets, pancakes, waffles, skillets, oatmeal, breakfast eggs, and raps. Other items on the menu include gyro, burgers, fish selections, crepe, pasta, chicken selections, sandwiches, salads, and appetizers. There's provision for takeout, delivery, outdoor seating, and waiter service.
Address: 41602 W 10 Mile Rd, Novi, MI 48375, United States
#5. Toasted Oat Grill and Market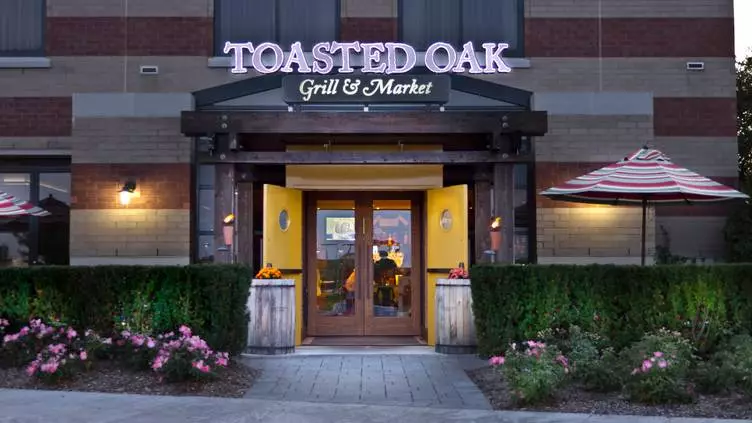 Another restaurant in Novi that offers locally sourced American fares is Toasted Oat Gill and market. They take pride in offering quality homemade dishes in a classy Marriott hotel. They offer breakfast, lunch, and dinner menus, available daily.
Their breakfast menu features omelets, egg plates, cereals, oatmeal, and side dishes. They serve other delicious dishes such as salad, including Mediterranean salad, grilled selections, fish, sausage, chicken plates, sandwiches, homemade sides, and delicious desserts.
You'd be offered cocktails, beers, and wine if you came in for a drink at the bar. Their drink menu features a creative cocktail selection, a variety of beer, and an excellent wine selection.
Their wine menu features wines on glass, including house-made white sangria, red wines, white and rose, sparlings, blends, and wines from Italy, New Zealand, Spain, and more.
If you are also a wine lover, then Toasted Oat Grill and market offers an award-winning wine market for you to explore. If you are planning a date night, anniversary date, or other special events and want to treat yourself to a nice meal, Toasted oat Grill and Market is a great choice.
Address: 27790 Novi Rd, Novi, MI 48377, United States
You may also like to check out Fayetteville Georgia, Olive Branch Mississippi, West Covina California.
#6. Diamond Jim Brady's Bistro Bar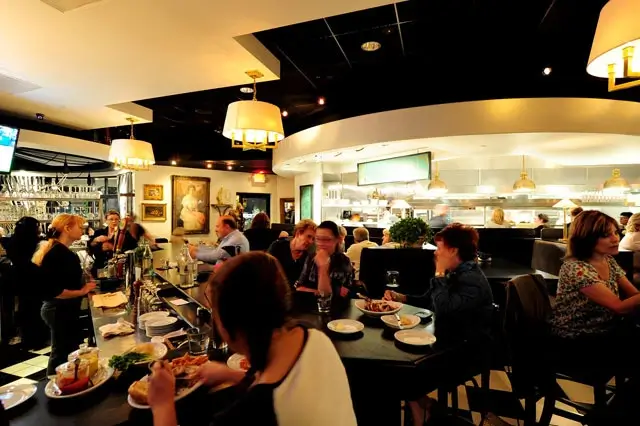 This nice restaurant features an old-fashioned dining setting, where they serve inspired bistro fares and class cocktail selections. It's a popular vegetarian spot and meat plate. Their dishes are delicious and always come out fresh.
Items such as burgers, grilled items, chicken plates, wings, pasta, and steak, their menu features seasonal dishes prepared in the best style. Special provisions for diets such as gluten-free and vegetarian options are provided with a separate menu filled with delicious dishes.
They offer to dine in with a covered patio dining and a local bar. The menu covers casual ad trendy foods in a relaxed atmosphere. The place has an eclectic look which is quite attractive. In addition to great food, they offer a fine selection of wine and beer to complete the bistro experience.
Address: 43271 Crescent Blvd, Novi, MI 48375, United States
#7. Carrabba's Italian Grill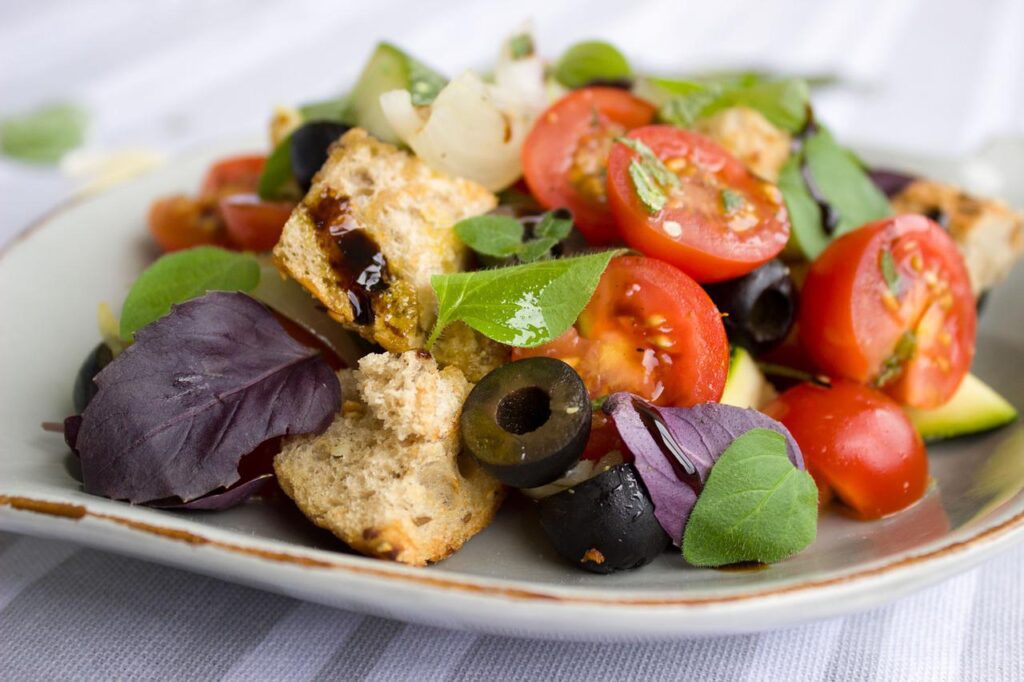 This is a great spot in Novi to enjoy Italian classics for dine-in, takeout, or delivery. Carraba's Italian Grill features a family-friendly dining setting with a casual atmosphere, excellent table service, and stable waiter service.
You can come in for dinner, breakfast, and lunch; their menu is a handful of flavorful dishes prepared in local Italian style, with locally sourced ingredients and meats.
You'd experience the different Italian flavors through Carraba's signature dishes, wood-fire grills and chops, chicken Bryan, seafood, Pollo Rosa Maria, and Italian pasta dishes. You'd enjoy their new spaghetti primavera with shrimp and their prosciutto-wrapped pork tenderloin, and it's delicious.
You can also go for their chicken Marsala, lobster ravioli, Caesar salad, calamari, and chicken parmesan, which are quite popular. Other accessible services include a full bar, catering services, and private parking lots.
Address: 43455 W Oaks Dr, Novi, MI 48377, United States
#8. Chopped Olive Modern Mediterranean
This contemporary restaurant in Novi focuses on serving Middle Eastern and Mediterranean kebabs, salads, and other dishes. Chopped Olive features an elegant dining room with a sophisticated atmosphere and a cool environment.
The place is quite lively and particularly fun at night. They offer a Laffa wrap, rice or bulgur bowl, and salad bowl options, including signature salads, grains, desserts, soups, bread, and an extensive side menu.
You can also build your meal or go with their regular dishes. Their food is of high quality, and they offer impressive customer service. It's also a good place to enjoy spicy food, vegetarian-based dishes, and gluten-free options.
Address: 47454 Grand River Avenue located in the West Market Square Shopping Center, Novi, MI 48374, United States
Read more on the best restaurants in Loveland Colorado, High Point NC, and Downtown Orlando.
#9. Shiro Restaurant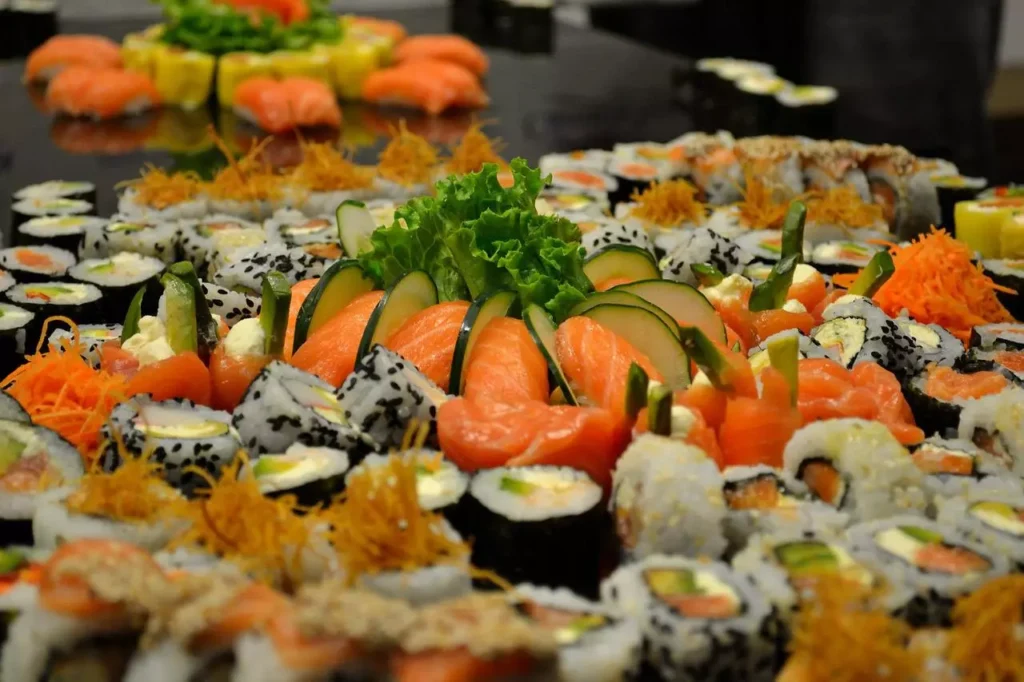 Shiro restaurant is an upscale Japanese restaurant in Novi, Michigan, that serves signature sushi and traditional Japanese cuisine. This restaurant is located in the historic Rogers mansion and has a classy interior with a fine dining setting.
They serve delicious Japanese cuisine and other contemporary American fares for dinner and lunch. Their menu covers appetizers, sushi bar entrees, seafood, Katsu, Teriyaki, noodles, Tempura, meat plates, and dessert. They offer also offer healthy options and vegetarian options.
Their popular dishes include sushi for two, gyoza, sushi bar, and bento. They offer an impressive wine selection, plus dessert wines.
They also offer a Sake menu that covers varieties of Sake wine. Other accessible services include vegan options, a full bar, android pay, outdoor seating, private parking lots, and credit card payment.
Address: 43180 W 9 Mile Rd, Novi, MI 48375, United States
#10. No. Six prime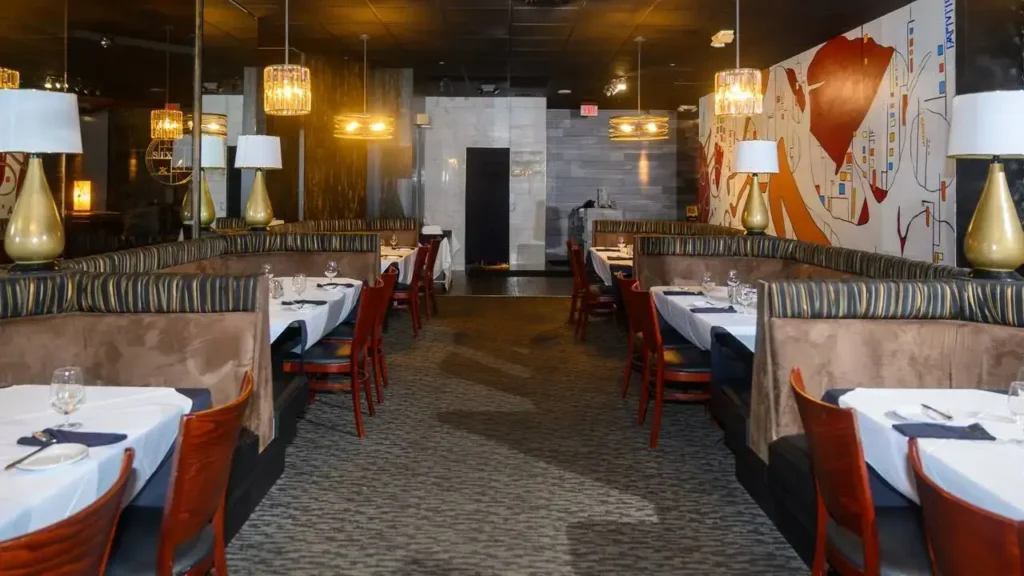 Enjoy quality American fares at one of Novi's favorite restaurants, No. Six Prime. This restaurant offers great value at an affordable price.
They serve delicious dishes presented in a unique style. Their overall culinary service rating is impressive, and their waiter service is customer friendly. They offer American classics with a modern twist. You see regular dishes but with a unique flavor and taste.
Their steaks are all USDA Prime Angus beef and better. They take pride in offering a comfortable and fulfilling dining experience.
Suppose you follow a special diet, dining at No. Six Prime wouldn't be a problem as there's provision for special diets such as keto options, vegan options, and vegetarian options. So you could visit No. Six Prime for a great meal and quality service.
Address: 27000 S Karevich Dr, Novi, MI 48377, United States
Enjoy your meal at Novi Michigan Restaurants
We always look forward to experiencing the best food, and you can easily attain that with a good restaurant guide.
With our list of the best restaurant in Novi, you can look forward to an amazing dining experience. You must pick one that suits your preference and then enjoy your meal while experiencing great service and an intriguing environment.
Disclaimer: Vasttourist always strives for content accuracy. Since the time of publishing, travel-related information regarding pricing, schedules, and hours may have changed. Please see individual websites embedded in this post for the most current trip-planning information.

Unless otherwise stated, Vasttourist does not claim ownership of any images used on our blog site. The respectful owners of all visual content have copyright protection. We try to include links to the sources. If any images are your property and you do not want them to appear on our blog, don't hesitate to contact us; we will take them down immediately. We support properly crediting the original writer, artist, or photographer.