Top 15 Best Restaurants in Aberfeldy Perthshire you shouldn't miss!
Are you looking for the best restaurants in Aberfeldy, Perthshire? Aberfeldy is a charming location for an authentic Scottish getaway. The town offers guests the opportunity to relax in a natural setting, with many cafes and restaurants dotted throughout the area.
Visitors to Scotland often overlook Aberfeldy Perthshire, but this beautiful village and its surrounding area shouldn't be missed if you are looking for somewhere to eat out, stay the night or visit on your next trip north of the border.
Whether you're searching for comfort food, a quick bite, or a long lunch, here are the 15 best restaurants in Aberfeldy, Perthshire, that every visitor should check out when they go there! You can also check out the best things to do in Aberfeldy, Perthshire.
Top 15 Best Restaurants in Aberfeldy Perthshire you shouldn't miss!
#1. Three Lemons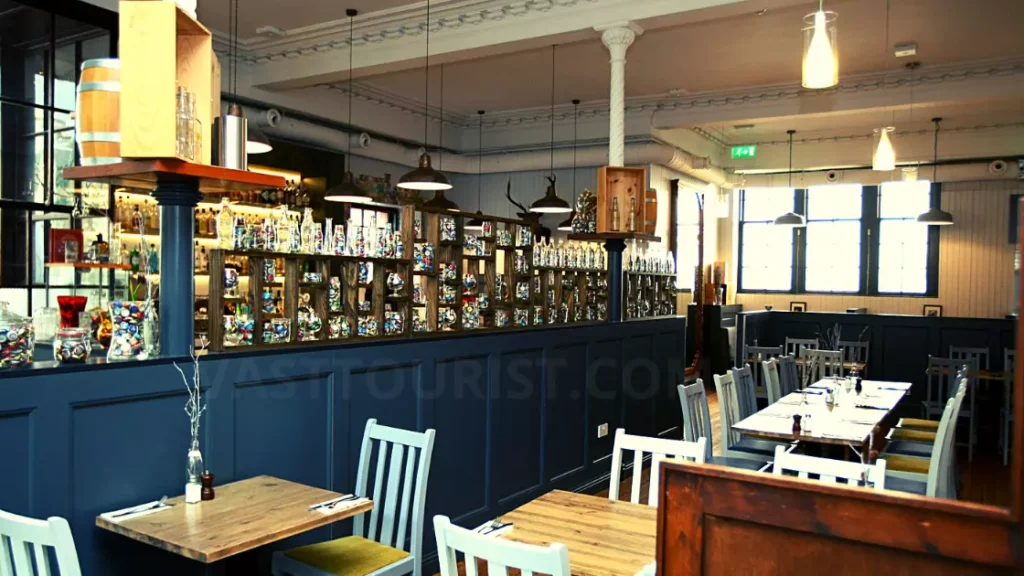 Three Lemons is a terrific dining location with a fancy dining room where one can enjoy palatable food. They provide guests with amazing food, excellent service, and a friendly environment. The atmosphere in Three Lemons gives a sophisticated aura, as everything in the place has a classic look, including the table service.
They serve sandwiches, soups, Grilled items, vegetarian plates, pizza, puddings, salads, and delicious side dishes. Amongst all these wonderful dishes, the Lemons is popular for its mouthwatering Pizzas, fries, steak sandwich, and beef burger.
These might be the popular dishes, but you can try out something different, maybe their special dishes. You'd also want to try out their pizza. They offer a long list of pizzas, including regular and unique recipes. Burgers and sandwiches are another long lists of items worth exploring.
The regulars and the specials are great, and so are the regulars. You could choose their side dish or vegetarian options if you want something lighter and delicious. Grilled plates are also the best here. The three lemons aren't just an eatery.
The place also features a café and a bar. For their café items, they offer amazing tea, coffee selections, and other home-style café items. The bar features a fine selection of wines, beers, cocktails, and spirits. Three lemons are great for just about any dining event, whether casual or special.
Address: 28 Dunkeld St, Aberfeldy PH15 2AB, United Kingdom
#2. The Upstairs Restaurant at the Townhouse
When recommending top restaurants in Aberfeldy Perthshire, The Upstairs restaurant at the townhouse is on my top list of the best places to enjoy typical British or Scottish cuisine. It's also a great place for special diets such as vegetarian, vegan, and gluten-free options.
The place offers visitors a refreshingly informal and formal dining experience, as they are provided with authentic meals and excellent service. The restaurant is quite known for its amazing food and drinks. Their dining service runs from breakfast to dinner. You will also enjoy the wonderful city view from the townhouse restaurant.
The restaurant offers basic facilities such as seating, parking lots, a full bar, free wifi, and wheelchair accessibility. They serve wonderful breakfast treats like those you'd enjoy at home and even better. The staffs are really friendly and focused on doing their jobs rights.
You'd find their extensive wine menu delightful if you are a wine lover. Local Scottish brews are also available, as well as international brews.
It would be best if you visited this restaurant for relaxation therapy after a long day at work or after enjoying an outdoor activity. You could start your evening with a refreshing drink in the spacious lounge and move to the dining room for a hearty meal.
Address: Breadalbane Terrace, Aberfeldy PH15 2AG, United Kingdom
#3. Glenlyon Tea Room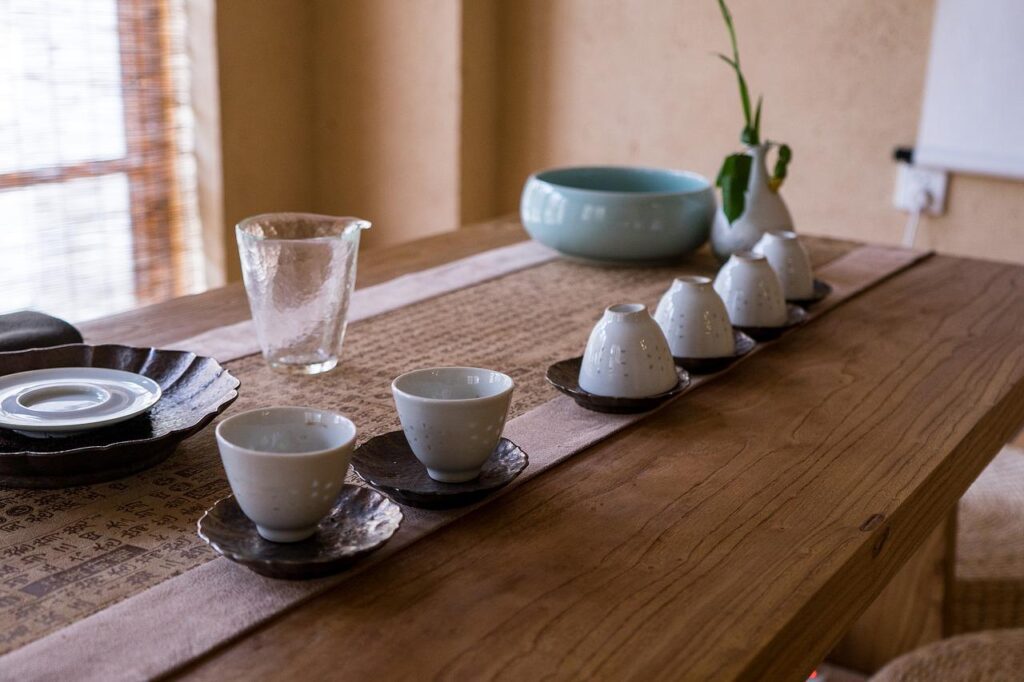 Spice up your dining experience by visiting a restaurant with a stunning environment like the Glenlyon Tea Room. This restaurant is another amazing British/ Scottish restaurant you wouldn't want to miss.
Located in the highland of Perthshire, this cottage-styled restaurant offers visitors amazing dishes for breakfast, lunch, and brunch. The place features indoor and outdoor seating, where you can enjoy homemade soups, breakfast and café items, desserts, and lots more.
You have to experience the scenery, and I suggest you use the outdoor seating to experience Perthshire's nature view fully.
In addition to the great food and environment at Glenlyon Tea Room, the service is great, and everything is organized, so you'd barely have something to complain about. You can also call it one of the best breakfasts in Aberfeldy Perthshire.
Provisions such as vegetarian options, vegan options, gluten-free plates, takeout, parking, and wheelchair are accessible.
#4. The Fountain Restaurant and Bar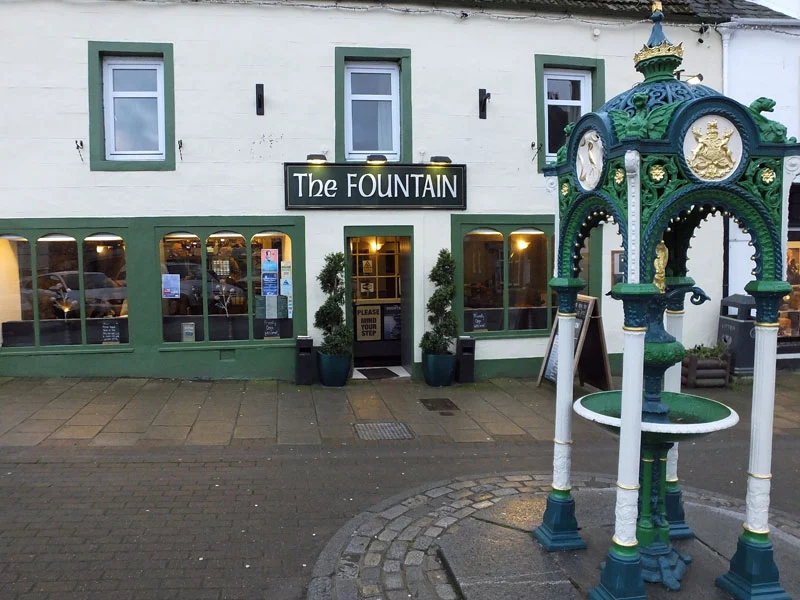 The Fountain Bar is one of the best restaurants in Aberfeldy, Perthshire, offering an exciting dining experience. The eatery features a lively, family-friendly restaurant and a pub that offers an informal dining space with a warm atmosphere.
The place offers visitors a relaxing spot to enjoy a satisfying meal. They provide customers with an extensive menu that accommodates everyone, even a picky eater. Their menu covers a selection of dishes from locally sourced produce and offers a unique taste and flavor.
Expect dishes such as baked potatoes, burgers, soups, Toasties, Paninis, and Baguettes, desserts, and main meals such as macaroni, vegetable curry, lasagna, roast beef, and lots more. There is a special provision for the kids and special diet needs, including vegetarian, vegan, and gluten-free options.
The Fountain Restaurant and Bar is also home to delicious local beers, amazing cocktails, and fine wine selections. Speaking of an exciting time in The Fountain Restaurant, you'd get to enjoy some live entertainment.
Address: 14-16, The Square, Aberfeldy PH15 2DD, United Kingdom
Planning to embark on an adventure to the united states for a wonderful Vacation but you are confused about the best restaurants to have a wonderful dining experience? Check out the best restaurants in Little Rock Arkansas, Chesterfield Missouri, Colville Washington, or Artesia NM.
#5. KB's Italian Kitchen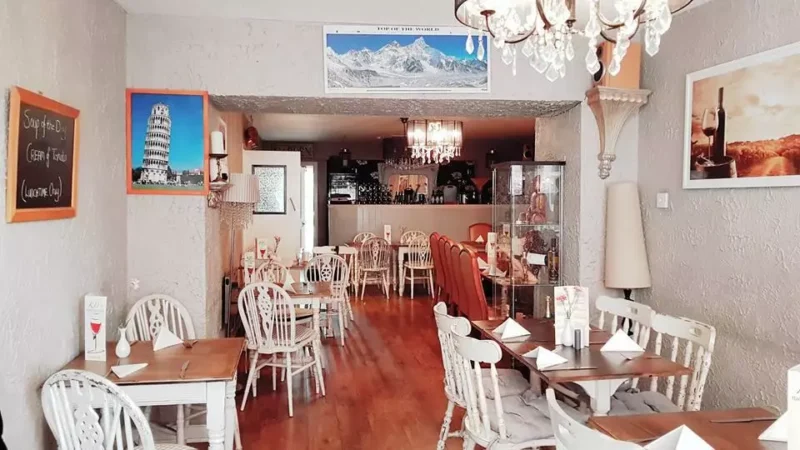 You've just found one of the best Italian restaurants in Aberfeldy, Perthshire. The KB's Italian kitchen features a formal dining space where you can enjoy original Italian classics. The Italian dishes here are authentic! So when craving traditional Italian cuisine, make your way to KB's Italian Kitchen.
They offer a menu that covers pizza, pasta, Italian sides, seafood Frutti de Mare, soups, and other Italian specials. When you visit KB's Italian Kitchen, you will notice a calming atmosphere and friendly staff. Their table service is organized, and their food presentation is impressive.
They prepare their food in the traditional Italian style and it always comes out flavorful with a unique taste. The chefs are renowned, and they are amazing with the food. So do not hesitate to visit to satisfy your craving for Italian dishes.
Address: 25 Dunkeld St, Aberfeldy PH15 2AA, United Kingdom
#6. The Tay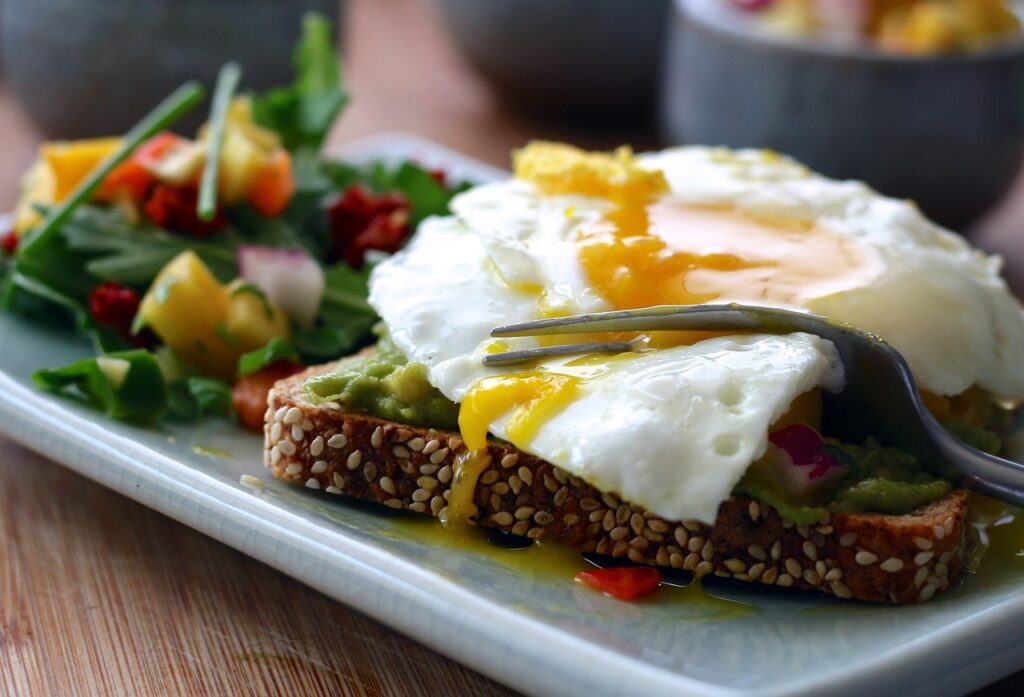 The Tay is an amazing restaurant with an impressive rating of 4.8/5, and it truly lives up to the praise. This eatery serves British and Scottish cuisines, and its menu covers special diet needs such as vegetarian, vegan, and gluten-free diets.
They serve sandwiches, fish and chips, paninis, tea, Coffee and lots more. The food covers a lot of healthy options for breakfast, lunch, and dinner.
Groups frequent the place; it is a great location for special events such as date nights, family gatherings, and anniversaries. Reservations are accepted here, and it's advisable to seek one before visiting.
Address: 21 Dunkeld St, Aberfeldy PH15 2AA, United Kingdom
#7. Checheks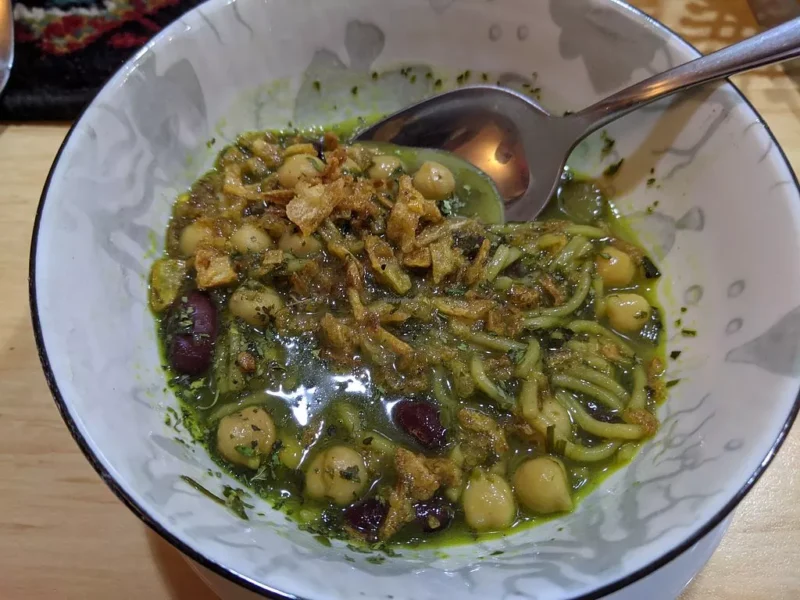 Located in the narrow alleyway close to the new Aberfeldy's square is Checheks, one of the town's longest-established restaurants. This restaurant offers great food, including the likes of traditional Persian cuisine, with a range of kebabs.
They serve a wide selection of delicious vegetarian and vegan meals. They also serve pizza, seafood, American-style burgers, charcoal grills, and dessert. The place is quite small but has this old-fashioned charm. They offer great value with their selection of authentic meals.
It's the perfect choice for a vegetarian and great for other diets. The place has a romantic look and fits for a romantic date or anniversary night. Their service option only covers dine-in and takeaway, with no direct delivery option. Other offerings you'd enjoy here include alcohol, coffee, small plates, beer, and wine.
Address: 7 The Square, Aberfeldy PH15 2DD, United Kingdom
#8. Thyme Bistro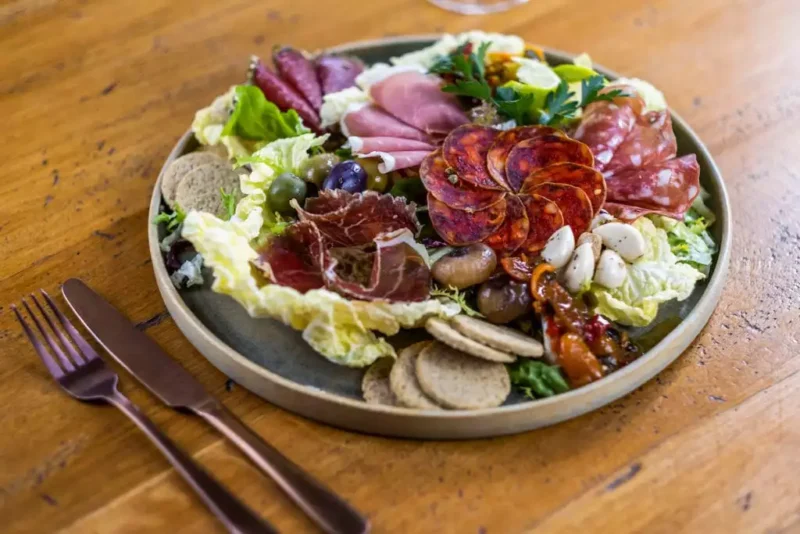 The Thyme Bistro offers a relaxing dining experience with a cafe-bistro-style menu and impressive service. The restaurant focuses on British or Scottish cuisine. They also offer a fine combination of culinary traditions from different regions and cultures.
You'd also enjoy dishes covering special diets such as Vegan, vegetarian, and gluten-free options. They offer a brunch-focused menu and lunch, dessert, and dinner. You'd be offered dishes such as steak, pudding, chicken plates, seafood, pizza, pasta, bread, duck, homemade gourmet burgers, and other British main entrees.
You'd also enjoy different seasonal specials and a fine collection of quality wine to complement your food. Special events are welcomed here, and the place is great for romantic dinners.
Their wine collections cover wines from different parts of the world, so if you are into wine collection, you'd be delighted to explore their wine collection. Other offerings include Alcohol, Coffee, beer, and spirits. Reservations are accepted so that you can make a reservation for a date night or their special events.
Address: Crieff Rd, Aberfeldy PH15 2EL, United Kingdom
You may also check out the best restaurants in Ashland KY, Alexandria Bay NY, Starkville Mississippi, and Eagan.
#9. The Good Food Takeaway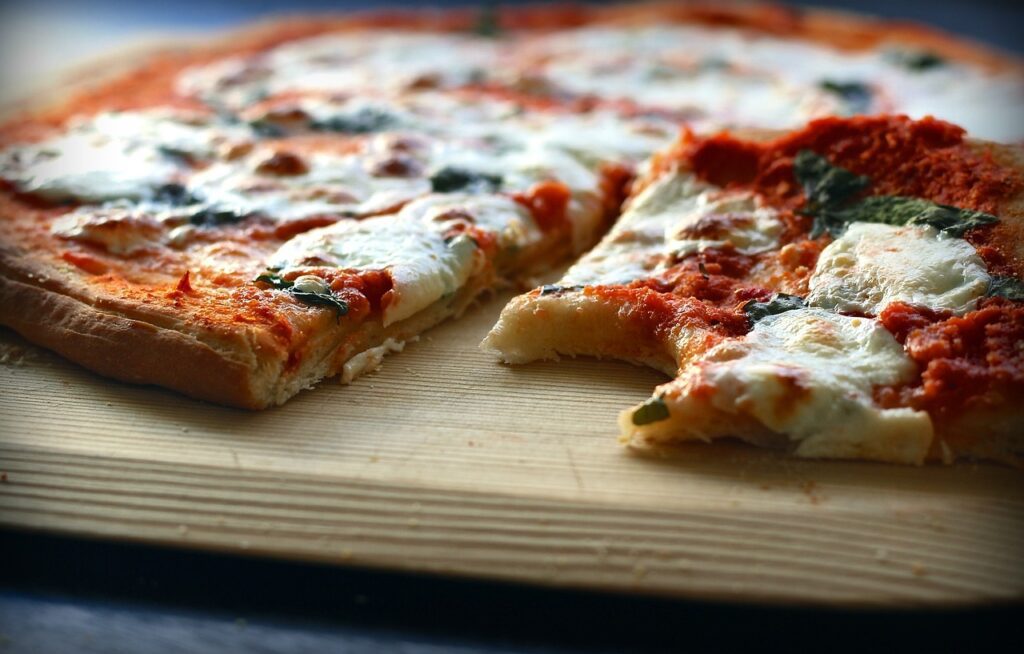 Suppose you are looking for an amazing fast food restaurant in Aberfeldy, Perthshire. where you can get a nice meal, then you should head to The Good Food Takeaway.
They offer foods such as BBQ plates, chicken plates, soups, steak, veggies, dumplings, deep-fried items, soft noodles, fried rice, curry dishes, egg dishes, burgers, sandwiches, and others.
Their menu is so wide that it accommodates all types of eaters and some fusion cuisines. Although their service is more focused on takeaways and delivery, they also offer dine-in, and it's a nice location to chill for a quick bite.
Address: 32 Dunkeld St, Aberfeldy PH15 2AB, United Kingdom
#10. The Black Watch Bar and Croft Restaurant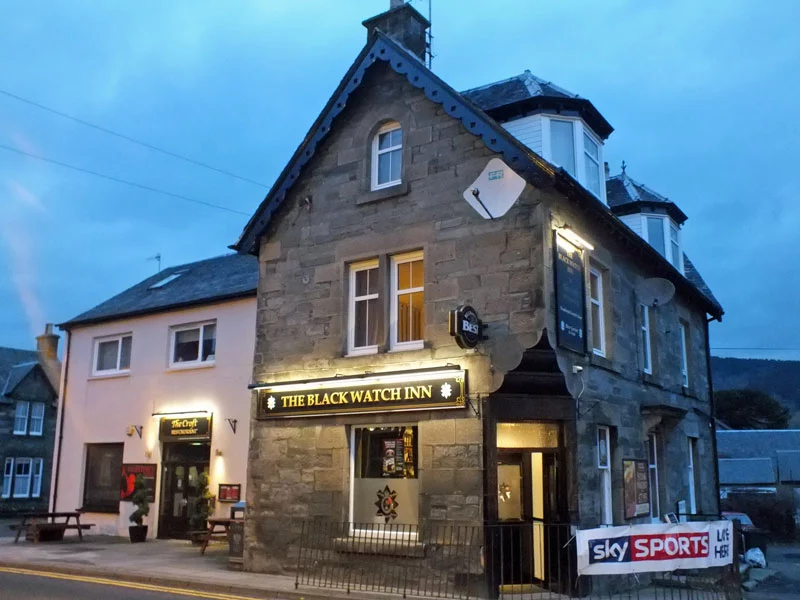 The Black Watch Bar Restaurant is one of Aberfeldy's top restaurants and bars, great for celebratory evenings and exciting dining experiences. The restaurant features a well-decorated room with vibrant colors and an inviting atmosphere.
The atmosphere is one thing, but this restaurant also offers mouthwatering meals, and you wouldn't want to miss out. Their service option covers only dine-in with outdoor seating great for groups and accommodates all kinds of crowds.
They offer steaks, sandwiches, puddings, snacks, seafood, pies, and surf 'n' turf. Other offerings include wine, dessert, beer, spirits, amazing cocktails, and food at the bar.
Address: 20 Bank St, Aberfeldy PH15 2BB, United Kingdom
#11. Piece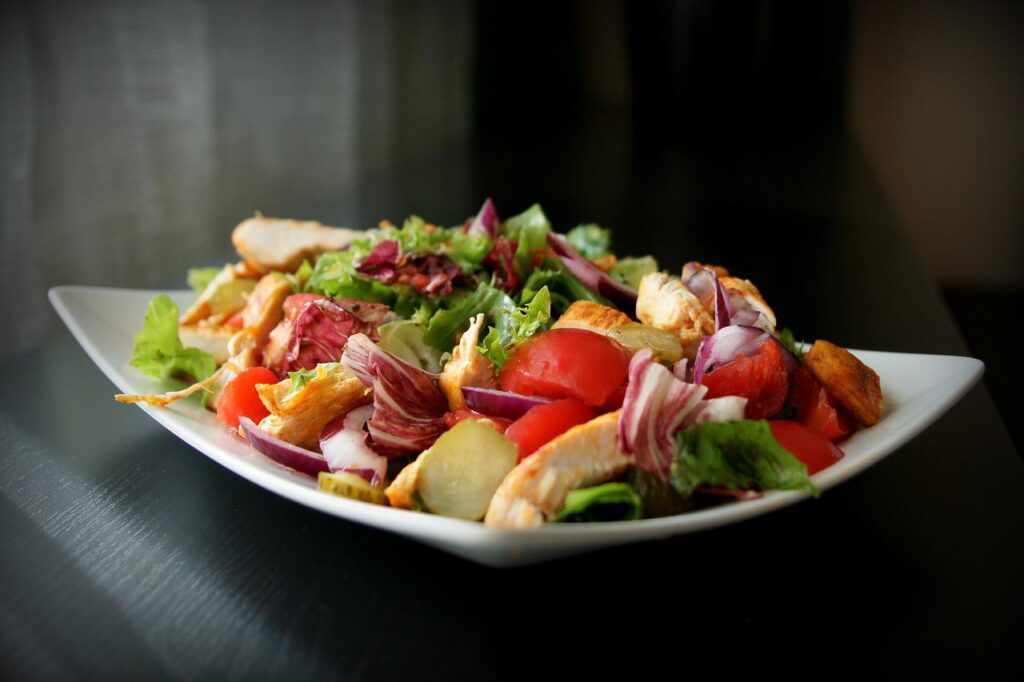 Another great spot for quick bites and a vegetarian-friendly option is Piece. Piece restaurants have a high rating for their service, as they offer great value to customers. They specialize in gluten, dairy, and vegetarian food, including sandwiches, wraps, flatbreads, and salads.
If you want something tasty and at the same time healthy, then you must visit Piece. Their handcrafted cakes are the deal, and they come in several styles and flavors.
Their Coffee and tea selections are top-notch, and their sandwiches are quite popular for their uniquely delicious taste. Their staffs are courteous and friendly. I'd recommend The Piece Restaurant for a simple lunch.
Address: 3 Bridge End, Aberfeldy PH15 2DF, United Kingdom
#12. Highland Safaris Cafe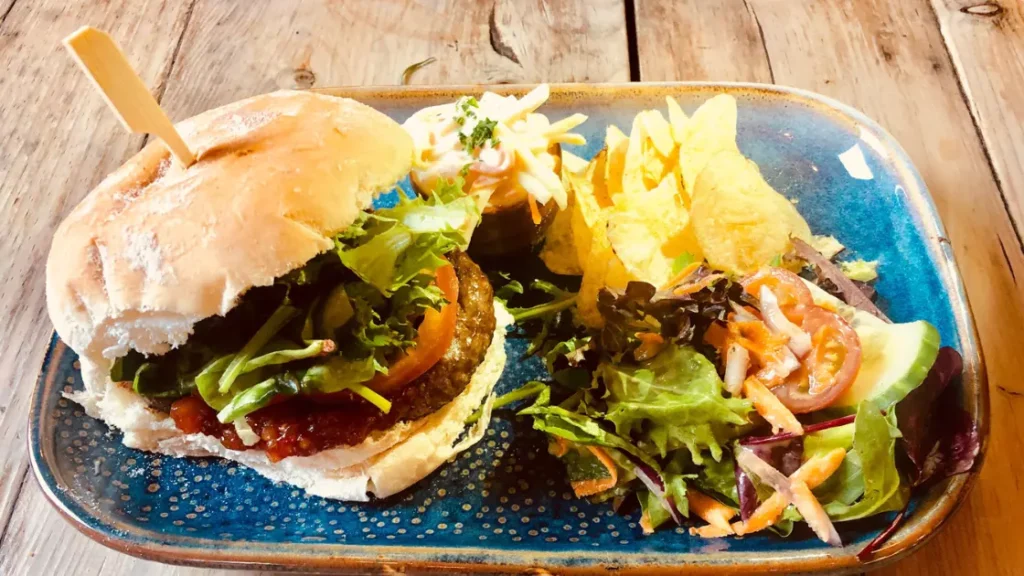 Highland Safaris Cafe has an impressive record of excellent service. This award-winning cafe is best at serving delicious authentic meals, from smoked chicken, burgers, toasted sandwiches, sweets, and paninis to their hot field rolls.
They prepare meals with quality ingredients and locally-sourced produce. They offer roasted coffee and ground in Glenlyon. It's the perfect spot for home-baked snacks and lunch items.
The atmosphere here is warm and welcoming; therefore, you will easily feel relaxed here. So, while visiting the Highland Safaris, you should consider visiting his cafe, as it is a must-visit.
You don't want to miss out Hurricane Utah, Tifton Georgia, Plymouth MA and Qatar restaurants.
#13. The Watermill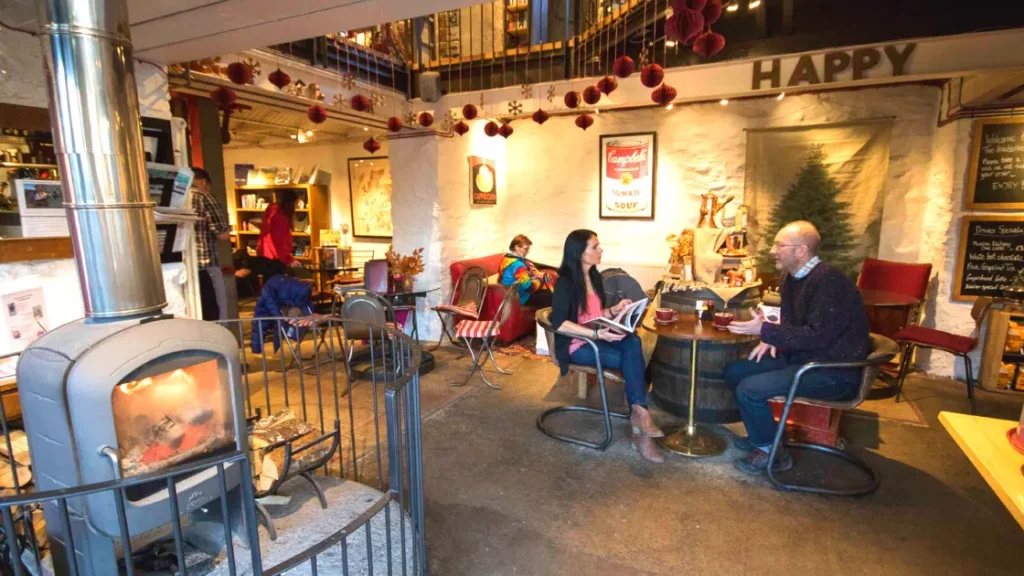 Next on our list of the best restaurants in Aberfeldy is the Watermill Cafe. This restaurant has a rating of 4.5, with a more impressive rating for its food, service, and great atmosphere. They offer cafe items and British and Scotch cuisine for breakfast, lunch, and dinner.
The Watermill features Bookshop where you browse for books and music. The place is in a cool historical location, and their food choice is a fine selection.
They offer a simple yet valuable menu of sandwiches, homemade bread, excellent Coffee, and amazing desserts. Other valuable provisions include delivery in-store shopping and in-store pick-up.
Address: Mill St, Aberfeldy PH15 2BG, United Kingdom
#14. Habitat Cafe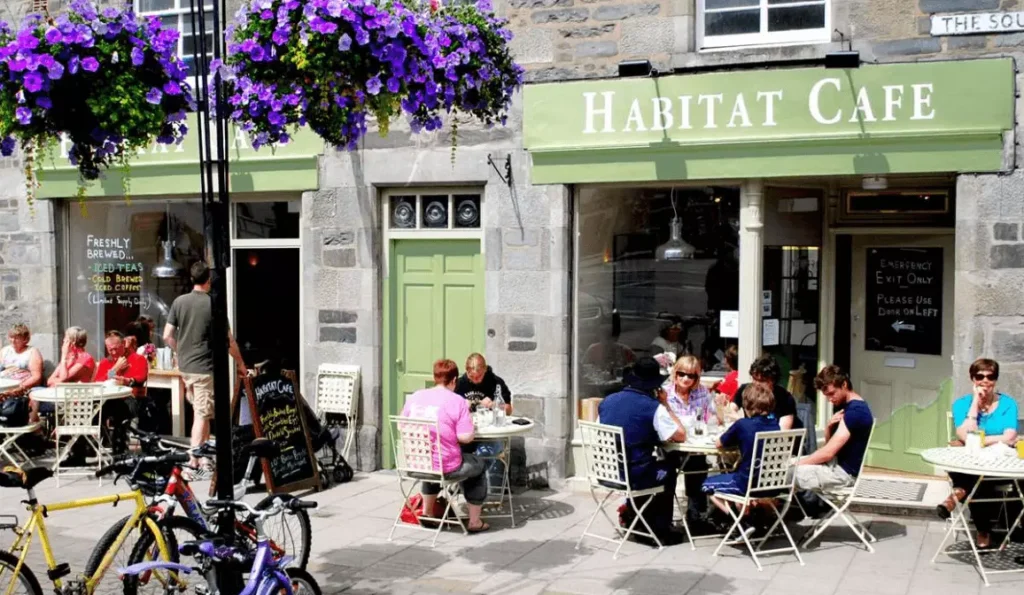 Here's a moderately priced cafe with amazing food-Habitat Cafe. This eatery has good food, service, value, and atmosphere ratings. Their specialty is British cuisine, and they serve delicious meals, including vegetarian, Vega, and gluten-free options.
This restaurant is not just about talks; they've received awards such as Scotland's top 15 Branch Venue, Tea Acedade 2016, Natural Winner of UK's Best Espresso, and others.
Their Coffee is hand-brewed and tastes wonderful. They offer over 30 hose leaf teas and a lot of amazing bites such as Burgers, Egg dishes, Modern salads, sandwiches, and cakes.
What's more? Wine, beer, and Live music are available here, so you are in for a full package. Other features include outdoor seating, highchairs, credit card payments, Dog-friendly, and free wifi.
Address: 2 The Square, Aberfeldy PH15 2DD, United Kingdom
#15. Must Eat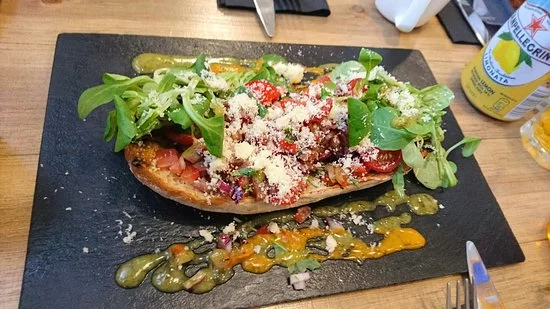 Another great takeout restaurant you should try out is Must Eat. This restaurant offers a variety of meals covering Biryani, Tandoori dishes, pizzas, kebabs, burgers, southern fried chicken, and more.
Their service options include only delivery and takeaway. Healthy options for kids and adults and late-night food are available. Their food is great, and their service is reliable. You could make other orders online or go for takeaway service.
You'd be served fresh meals with the finest ingredients and quality products, so you don't have to be scared of getting bland food. So do well pick a dish at Must Eat.
Address: 1 Bridge End, Aberfeldy PH15 2DF, United Kingdom
Enjoy Your Meal in Aberfeldy, Perthshire
This article has covered the 15 best restaurants in Aberfeldy, Perthshire, from Mexican to Italian, American, and other amazing restaurants in Aberfeldy, Perthshire.
The restaurants on Vasttourist offers the best services around town, so you have nothing to worry about. So make a wise choice, and you are ready to enjoy satisfying dining in one of the best restaurants in Aberfeldy, Perthshire.
Disclaimer: Vasttourist always strives for content accuracy. Since the time of publishing, travel-related information regarding pricing, schedules, and hours may have changed. Please see individual websites embedded in this post for the most current trip-planning information.

Unless otherwise stated, Vasttourist does not claim ownership of any images used on our blog site. The respectful owners of all visual content have copyright protection. We try to include links to the sources. If any images are your property and you do not want them to appear on our blog, don't hesitate to contact us; we will take them down immediately. We support properly crediting the original writer, artist, or photographer.