Looking for the best restaurants in Colville WA? Colville is one of the best places to visit if you want to take in some of the culture and food that Eastern Washington offers.
Not only will you find some amazing historical sites and unique attractions, but you'll also enjoy the great restaurants in Colville, WA, on your visit. When planning your trip, it can be hard to know where to start when considering all of the available options.
Fortunately, this blog will give you some insight into the best restaurants in Colville, Washington. The list covers 15 top restaurants that offer impressive service. You can check out the best things to do in Corville Washington.
15 Best Restaurants In Colville WA
#1. Colville Pour House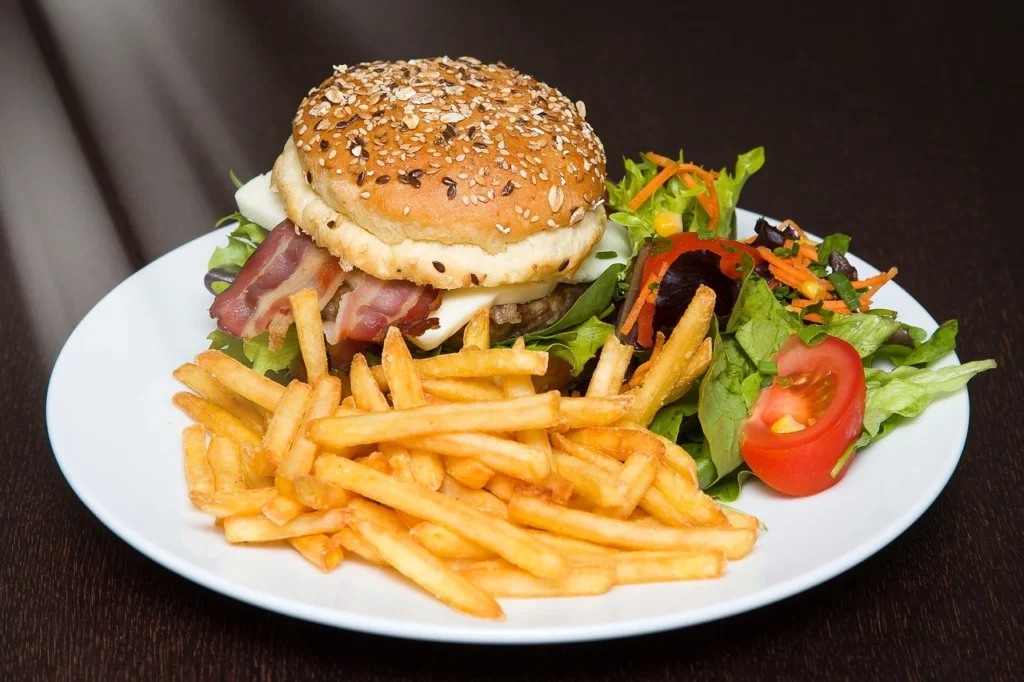 Colville Pour House is one of Colville's local restaurants that features a craft beer tap house and a restaurant. They offer a full-service menu that covers snacks, burgers, sandwiches, fresh salads, wraps, and soups. Their dishes are made from scratch and prepared with locally sourced ingredients.
Their desserts and sides are the deal, and they are prepared homestyle. They offer a creative sandwich and burger menu, so you have a lot to choose from. Their snacks are quite tasty and are paired with the best sauce. If you want to go for veggies, you will enjoy their fresh salads, including Caprese salad, Greek salad, chef salad, and more.
When it comes to beer, Colville Pour house is the best. They offer 12 rotational craft beers and two craft cider taps. Colville Pour House also features a Bottleshop, where they serve over 250 different bottles of beer and ciders.
The service at Colville is generally customer friendly, from their waiter service, food, drinks, table service, and environment. The restaurant is quite classy and great for groups and solo dining.
The place is open to all, and they offer dine-in, outdoor seating, street, private lot parking, credit card payment, free wifi, and reservation plans.
Address: 202 S Main St, Colville, WA 99114, United States
#2. Rancho Chico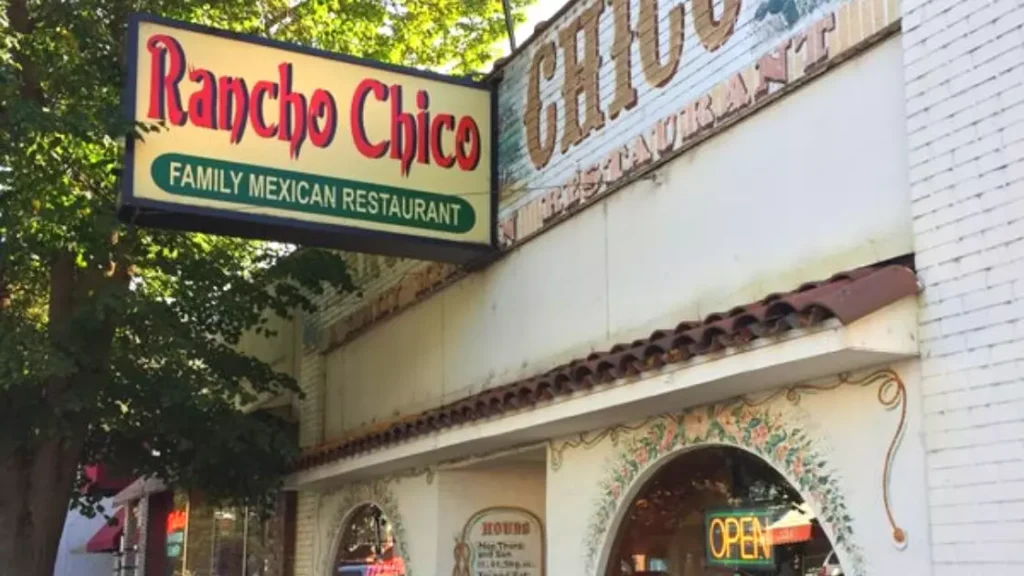 If you are searching for the best Mexican restaurant in Colville, WA, then you've found the right place, as Rancho offers amazing Mexican dishes plus a great environment. They offer dining options such as lunch, dinner, and dessert.
Their food range from comfort food to small plates, healthy options, quick bites, and vegetarian options. You'd enjoy Mexican classics such as Chicken and Cheese Enchilada, Carne Asada, Steak Fajitas, Rancho Chico Burrito, Nachos, Mexican-style ribeye steak, and lots more.
If you are vegetarian, Rancho Chico might be your favorite, as they offer a lot of delicious vegetarian plates, including Vegetarian Fajitas, Quesadilla vegetarian, and Bachos Vegetarian Enchiladas. You'd enjoy your dish in a cozy dining room with a Mexican design that gives it the Mexican vibe.
They offer outdoor and indoor seating and celebrate seasonal holidays. For drinks, they offer Mexican beers, amazing cocktails, domestic beers, wines, and non-alcoholic beverages.
The place gives an energetic vibe and is great for groups, date nights, and family outings. Their staff are friendly and attentive. Other services available include street parking, takeout, curbside pick-up, reservation plans, and credit card payment.
Address: 151 N Main St, Colville, WA 99114, United States
#3. Maverick's Restaurant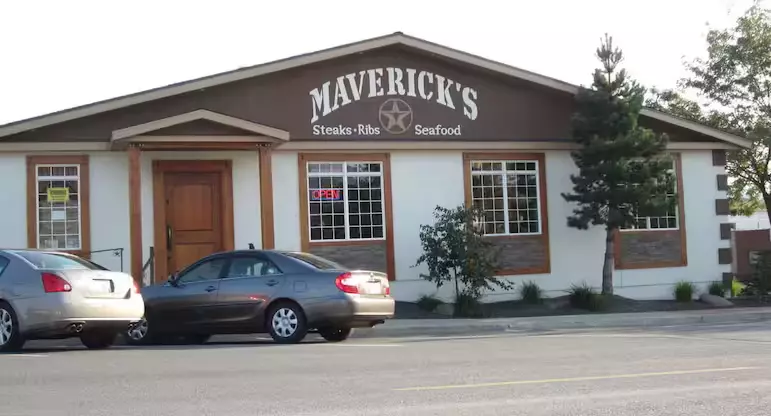 Maverick's restaurant is among the two restaurants in Colvile that serve authentic American cuisine. They have delicious dishes for breakfast, lunch, and dinner. Their breakfast menu covers omelets, pancakes, biscuits and gravy, breakfast sandwiches, streaks and eggs, breakfast burritos, and much more.
They also serve amazing steaks, ribs, seafood, fish, soups, salads, and Maverick's social. Veggie lovers will love their pasta prima vera, Spinach wraps, Garden burger, Vegetable salads, and Vegetarian palate. They serve classic desserts such as cheesecakes, pie, ice cream, and others.
You could also keep busy with homemade sides such as potato salad, French fries, garlic bread, rice pilaf, mac & cheese, and mashed potatoes. While enjoying your dish, you could wash it with a soda, lemonade, iced tea, coffee, or tea.
If you want to go for something alcoholic, they serve wine here. Mavericks restaurant is a great place to go for casual hangouts, as the atmosphere is cool and the place is quite entertaining.
You could also come by to watch your favorite sports game or come around for group dining. A quick bite at their outdoor facility is refreshing; you wouldn't want to miss that.
Address: 153 W 2nd Ave, Colville, WA 99114, United States
#4. Samurai Sam's Restaurant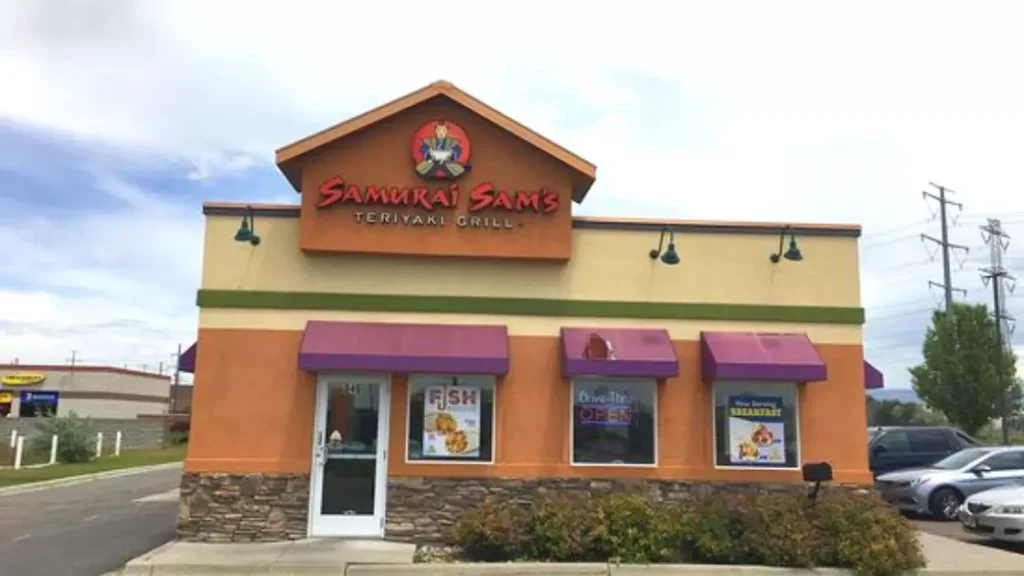 Samurai Sam's is best at preparing fresh and flavorful Teriyaki grills and other Japanese cuisines. Their menu covers Teriyaki rice bowls served in your choice of protein, hot stirred veggies, and their signature dishes.
They also serve signature dishes like Teriyaki rice balls, sumo bowls, spicy teak and broccoli, sweet and sour, and chicken teriyaki. There's also a hearty Teriyaki menu for kids, and if you want a lighter option, you could go for their crisp salad or complement your meal with their religious side dish.
Their service is fast, and the stars are friendly. They offer dine-in service, and takeaway derives and delivery. It is. Good place for kids, family, and LGBTQ+ friendly. Other accessible services include outdoor seating and accessible wheelchairs.
Address: 1145 S Main St, Colville, WA 99114, United States
Check out our list of Best Restaurants in Artesia NM and the top Restaurants in Ashland KY to learn about culinery retreats.
#5. Fired Up Brewing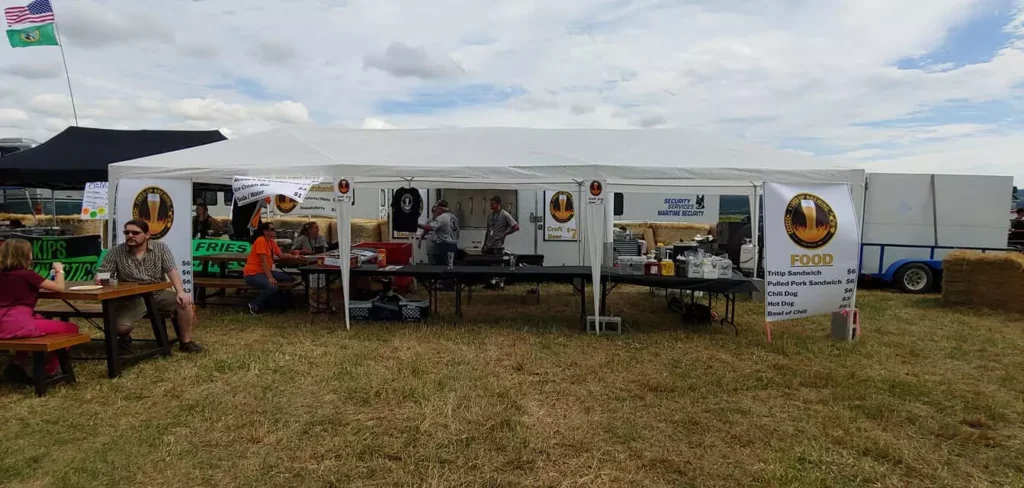 Fires Up Brewing is a family-friendly brewery known to serve the best of the breed in Colville. They also serve pizzas, salads, wraps, sandwiches, pasta, sushi, and delicious desserts.
Their menu is unique, and it accommodates different types of food. So if you want to go for meat dishes or something light, you have a wide range of delicious options to choose from. Their food is prepared with quality ingredients, and they are quite healthy.
Meat dishes are prepared with high-grade meats, and vegetables are locally sourced. Their sauces are homemade and quite delicious.
The environment is cool and accommodates all kinds of crowds. The environment is lively, and the noise is moderate. They serve a variety of beverages, both alcoholic and non-American. Special diets such as pizza, Pasta, and other diets.
Address: 1235 Main St, Colville, WA 99114, United States
#6. Acorn Saloon and Feeding station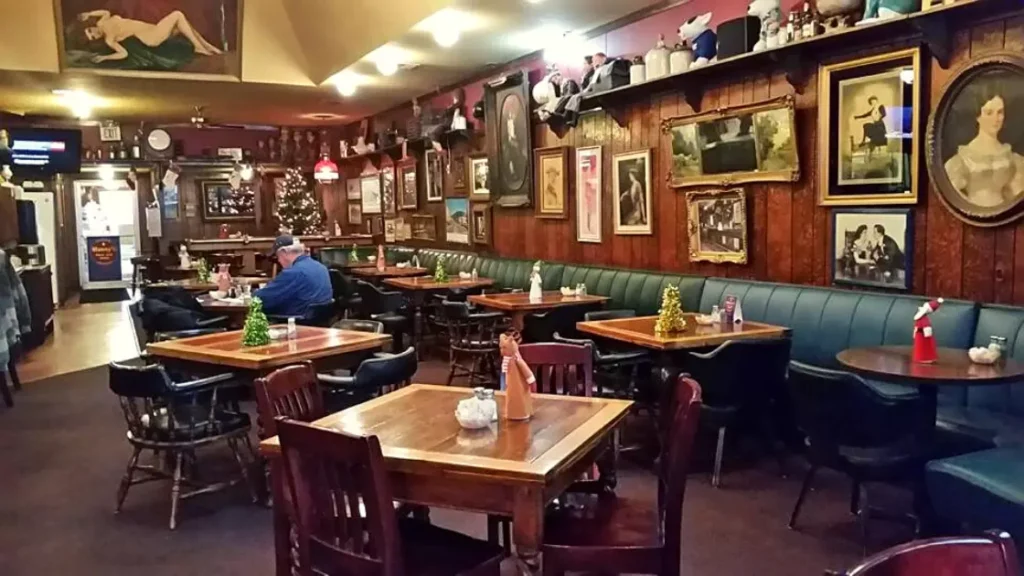 Acorn Saloon and Feeding state is a great choice if you want a casual and warm place to enjoy homemade specials such as soup, dinner entered, and breakfast treats.
They offer customers a wide range of breakfast treats, so if you want to enjoy a hearty breakfast but do not have the time or strength to make one, head over to Acorn Salon and the feeding station, they have just the right treatment for you.
The food even gets better at lunch and dinner. You" d get to enjoy a treat of Mexican foods, including seafood, mouthwatering steaks, spuds and chill, burgers and hotdogs, chicken sandwiched, soups, and salads.
Did I forget to mention it? Their desserts are great! The seafood menu covers shrimp, oysters, clams, and fish, and they are all cooked to perfection. Saturday night specials are graced with a delicious prime Rib with baked potatoes and salad, and you should try it. Their steak is to die.
Dinner time is the live lust in the Acorn Saloon. You'd not only get to enjoy a wonderful drink. You can start with craft cocktails or go for beer, wine, or spirits. Late-night food is also available, so you can savor a delicious meal while enjoying a drink. The service here is great, and all kinds of crowds are welcomed by families, groups, tourists, and LGBTQ.
Address: 262 S Main St, Colville, WA 99114, United States
#7. Brown Boyz Ohana Eatery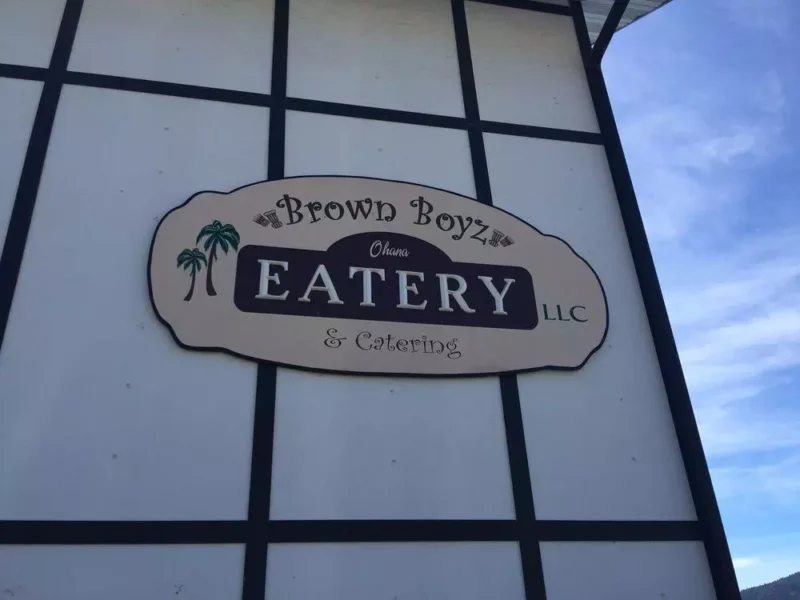 Brown Boyz Ohana Eatery is one of the best restaurants in Colville, WA, that offers delicious sandwiches, seafood, Tacos, and burger in a casual setting. The place features a cozy restaurant with a lively atmosphere. The staffs here are nice and attentive, and the food service is generally impressive.
It's a great place for meat lovers and vegetarians as they serve various meat dishes and many vegetarian options. Dishes include coconut chicken, coleslaw, macaroni, smoked pork tacos, garlic mashed potatoes, fish and seafood, beef Teriyaki Burger and lots more.
They offer indoor dining and outdoor seating, and both environments are relaxing and comfy. They offer waiter service, catering, and a private parking lot. The place is usually lively but not so noisy. It's a great place to come with friends, kids, or family.
Before visiting, I highly recommend you make reservations, especially if you are coming for dinner. The food is moderately priced, and you do not have to worry about carrying cash, as they accept credit cards.
Address: 576 N Wynne St, Colville, WA 99114, United States
#8. Tony's Italian Eatery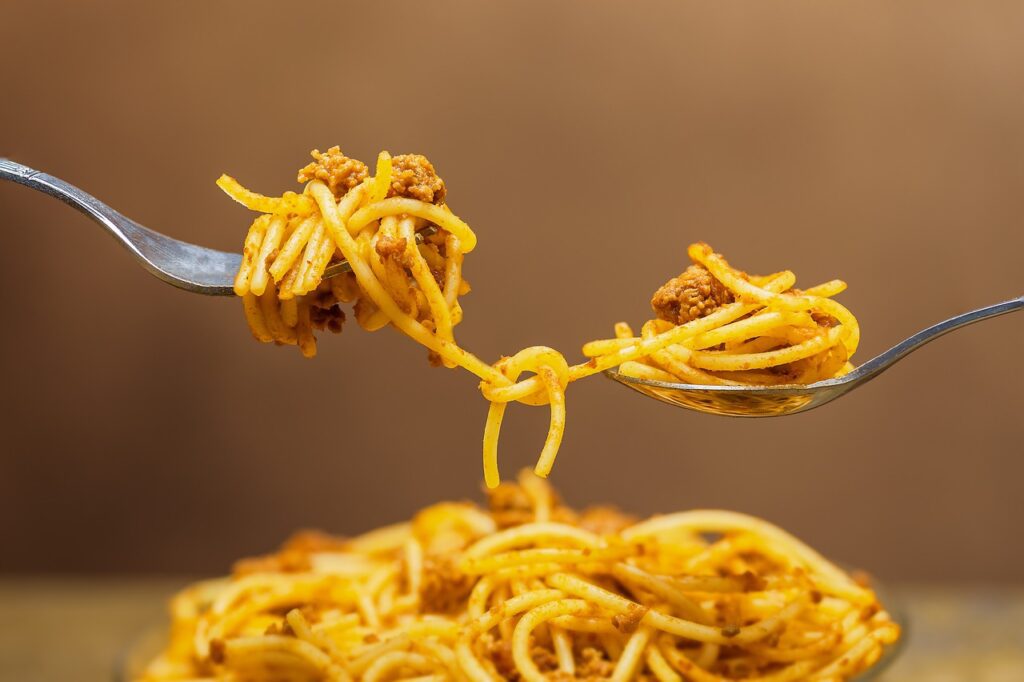 You must visit Tony's Italian Eatery if you are craving fresh homemade Italian cuisine. Here is Tony's Italian Eatery. They serve the best of homemade, authentic, and family-style Italian dishes, served in the best style possible.
Tony's Italian Eatery is one of the locally based restaurants in Colville that focuses on providing customers with a quality home-cooked meal and a home-like dining experience. The dining room is cozy and organized in a family setting, and their service is impressive.
They offer a menu that covers pizza, salads, homemade sides, hot sandwiches, Pasta, oven-baked dishes, desserts, and assorted soft drinks. When it comes to Pasta, you have many delicious options, even gluten-free ones. Italian-made pizzas are always the best, and Tony's Italian Eatery is no different; they serve mouthwatering pizzas.
Their hot sandwiches always come out delicious and offer various options. Tony's Italian Eatery also celebrates special events; the people there are friendly, and the staff is kind. You'd easily feel relaxed here, and watch out; it might just become your favorite restaurant.
Address: 645 N Louis Perras Rd, Colville, WA 99114, United States
You may also like Restaurants in Alexandria Bay NY, restaurants in Starkville Mississippi, and Restaurants In Eagan MN.
#9. Thai To Go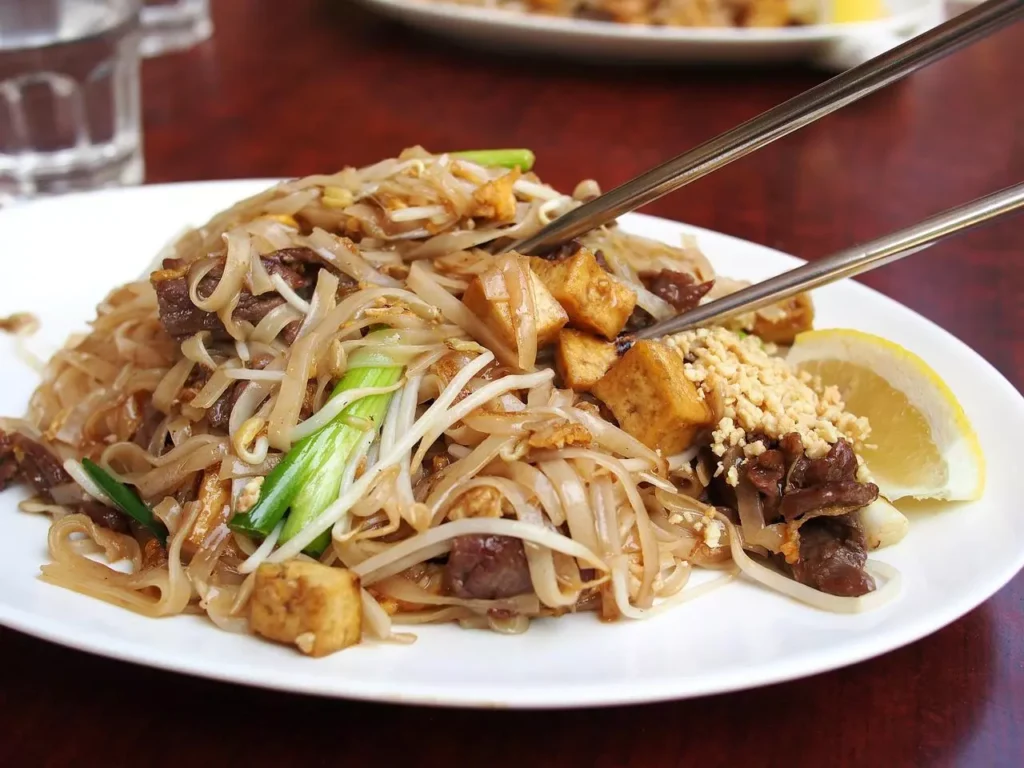 Enjoy the best of Thai cuisines at one of the best Thai restaurants in Colville- Thai To Go. The restaurant is well known for serving authentic Thai specials made from scratch and prepared with locally sourced ingredients and poultries.
The place has a casual atmosphere, and they provide only lunch and dinner. Their menu includes Thai entrees, curry with rice, soups, and other Asian cuisines. You have to try out their Pad Thai, Yellow curry, and fried rice; it is amazing.
Thai To Go will certainly be your favorite if you are into Thai food, but even if you.ve never had Thai food before, you'd enjoy the food here. Their service is fast, and their foods are always served steamy hot.
As a picky eater, you do not have to worry, as your orders will be customized to your liking, and you'd certainly come back for more. You could dine in or use the outdoor seating; whichever way, the atmosphere is great for enjoying delicious Thai food.
Address: 224b N Main St, Colville, WA 99114, United States
#10. Dragon Village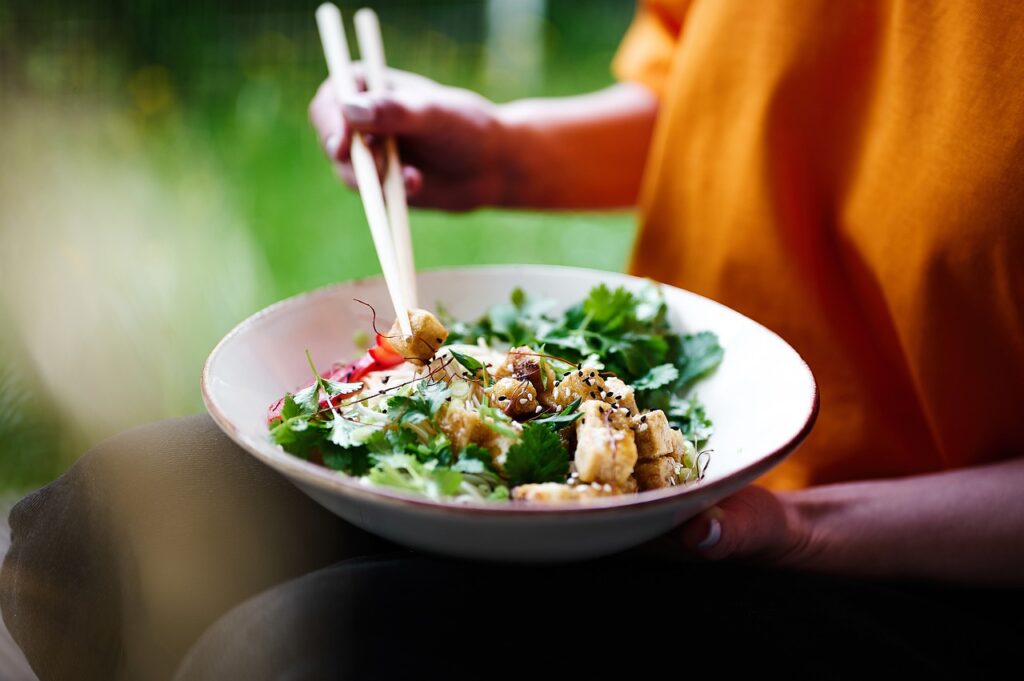 You must confirm that Chinese cuisines in Colville are best at Dragon Village. Known for serving delicious Chinese cuisine, Dragon Village offers customers authentic food prepared in local style and served with a more twist. They serve seafood, soup, rice dishes, Tofu, desserts, Loin Mein, and American Choice.
You'd get to enjoy dishes such as Chicken Chow Mein, noodle soup, mixed Chinese vegetables, chicken Lo Mein, shrimp mixed with vegetables, and lots more. Their list is extensive as they offer you a variety of Chinese dishes, including vegetarian options and contemporary American cuisines.
For drinks, non-alcoholic beverages like Chinese hot tea and coffee, juice, and hot chocolate are available. They also serve domestic beer, import beer, draft beer, house wine, bottled wine, spirit, and craft cocktails.
In addition to the great food, their general customer service is great, and the environment is customer-friendly. They accept credit cards and take reservations, so do well to dine in or order a takeout when you are craving Chinese food.
Address: 155 S Main St, Colville, WA 99114, United States
#11. Ronnie D's Drive Inn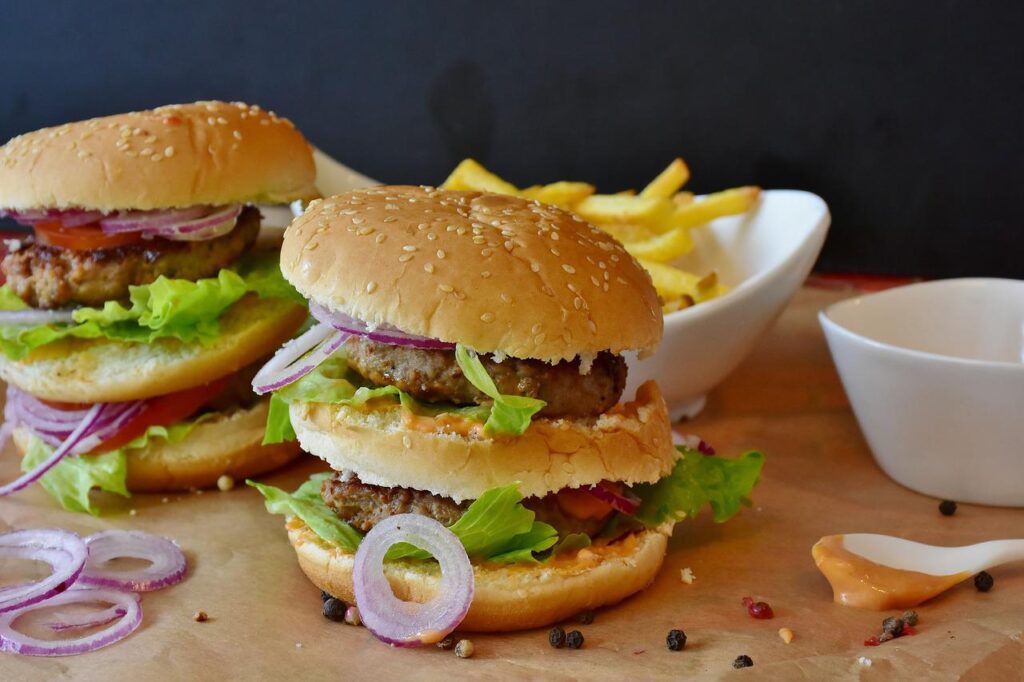 There are many great burger and sandwich restaurants in Colville, Washington, but there's something unique about Ronnie D's Drive-In. You can come in for breakfast, lunch, and dinner. Yes! Their sandwiches and burgers are just so delicious and yummy. Nothing beats the taste of their creamy burgers.
They offer various options, from cheeseburger combo to bacon cheeseburger, pizza burger combo, ham and cheeseburger combo, chicken supreme combo, and lots more. It's a great burger place, but their fish, seafood, hot dogs, sandwiches, salads, soups, and desserts are great.
I'd recommend Ronnie D's Drive-in if you want a place to enjoy a quick yummy bite. It's also a great place for a casual hangout, family dinner, or group hangouts. They offer dine-in, outdoor seating, takeaway, drive-through, and curbside pickup, so whichever is convenient for you is available.
Address: 505 N Lincoln St, Colville, WA 99114, United States
You don't want to miss out the best restaurants in Hurricane Utah, Tifton Georgia, Novi Michigan.
#12. Cahoots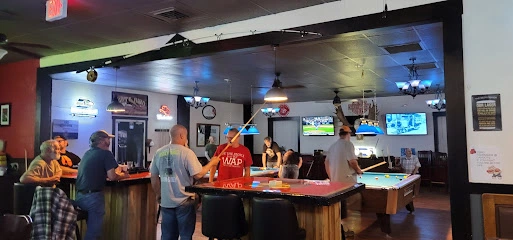 Cahoots is a great bar and grill spot, and they are known to serve food at the bar, quick bites, and alcohol. The place has a casual atmosphere and is popular for solo dining. The room décor has a trendy look, and the environment is always lively with moderate noise.
The place is quite cool, with great food and fast service. The drinks are especially amazing, and they have a variety of drinks, from beer to spirits, cocktails, and wine. It's a great choice if you are coming for game night, as they have big screens, pool tables, and great bar food and drinks for you to enjoy while watching and playing games.
The place is liveliest at night and would make a great casual hangout spot. So if you are looking for a great night grill spot, think Cahoots.
Address:  198 E 2nd Ave, Colville, WA 99114, United States
#13. Café Italiano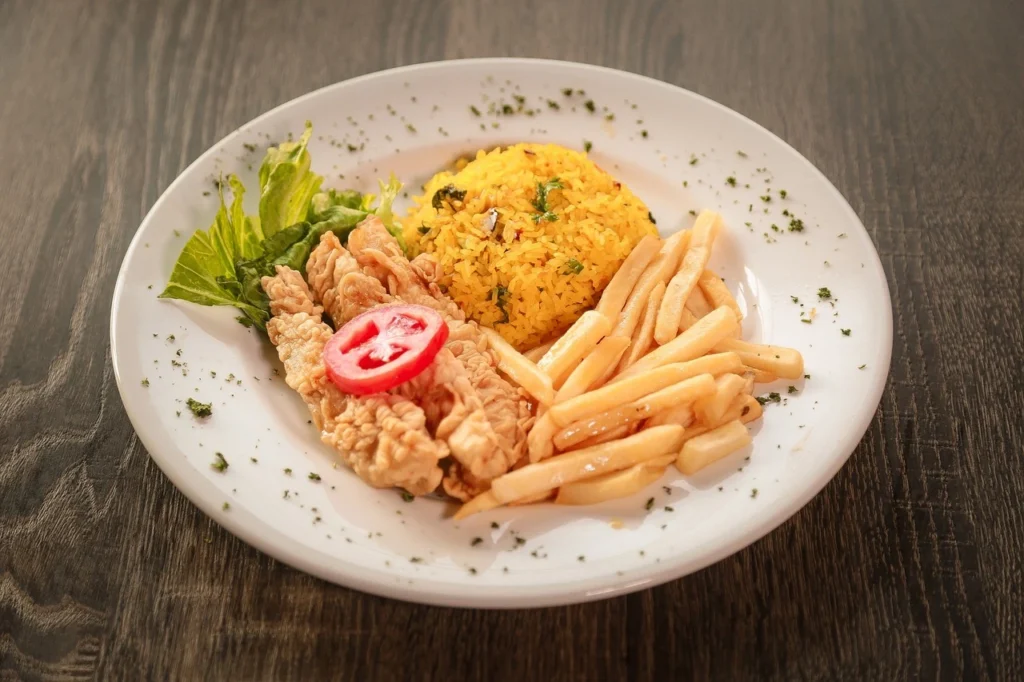 Another nice Italian restaurant I highly recommend is Café Italiano. Café Italiano is a cozy restaurant with informal dining seating where they serve seafood, vegetarian plates, pollo, Pasta, and fileto, among others.
They are good at serving authentic dishes prepared in the traditional Italian style. The service here is great, and nothing beats the taste of their food. They are also best at pairing wine with your meal. If you are a wine lover, you'd appreciate their wine selections.
They also serve café items and desserts. While visiting, it's always best to make reservations, especially in the evenings. The place is good for group dining and accommodates kids' diets. There's free wifi and a private parking lot.
Address: Opera House and I. O. O. F. Lodge, 151 W 1st Ave, Colville, WA 99114, United States
#14. Zip's Drive-in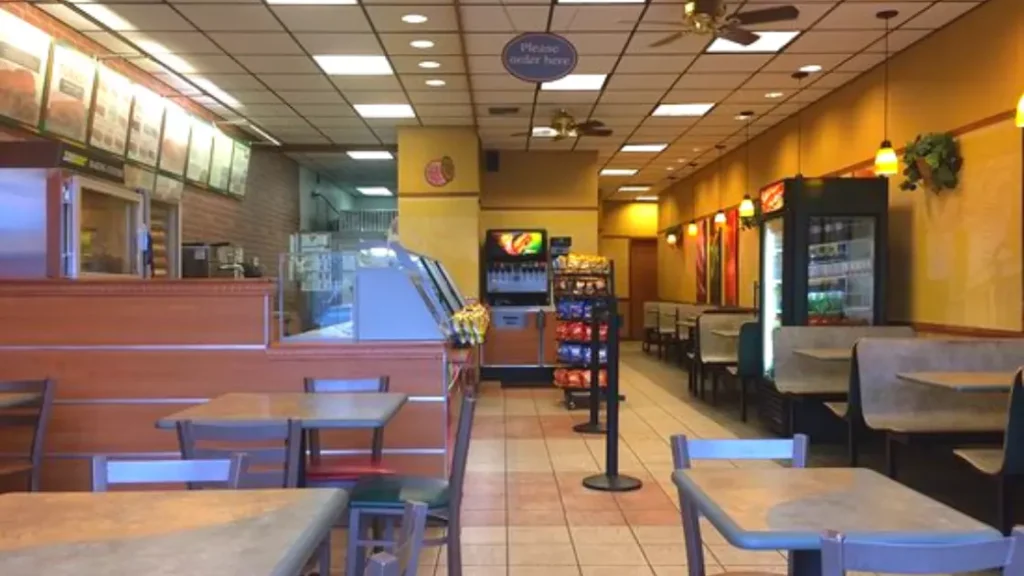 If you are looking for a great local fast food restaurant, then Zip's Drive-in is a nice pick. The place features an organized informal dining room. They serve great fish, chicken, fries, salads, sandwiches, burgers, fresh veggies, and more.
It's also a great breakfast spot, where you can enjoy home-cooked breakfast treats such as pancakes, French toast, omelets, biscuits, and gravy.
It's a great place to sit with family or friends while savoring a delicious meal. Their menu covers a fine selection of beer, cocktails, wine, and spirits. There's provision for late-night food, happy hour food, and drinks.
Address: 1265 Main St, Colville, WA 99114, United States
#15. Rancho Grande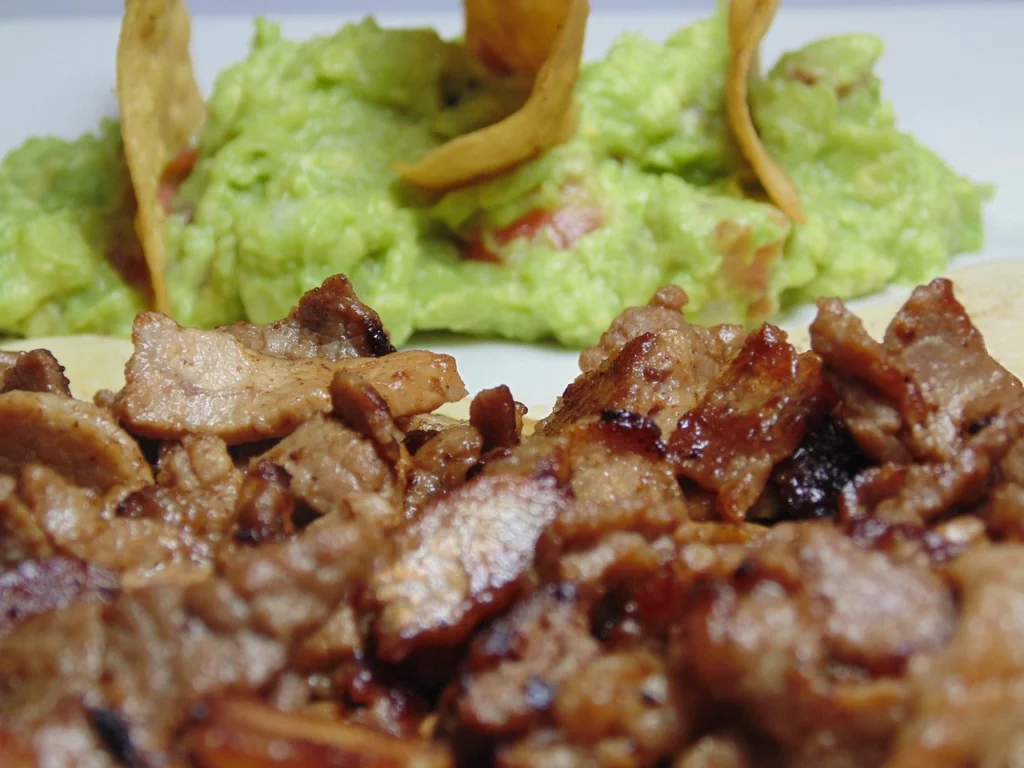 Experience the best Mexican cuisine in Rancho Grande, where they serve home-cooked Mexican dishes. The restaurant is popular for its burritos, salsa, enchiladas, and seafood. Delicious vegetarian plates are also available.
There's more; great atmosphere, excellent service, and a relaxing environment. There's a big menu with many options, so it will be easy to find something delicious, even for a picky eater.
Address: 993 S Main St, Colville, WA 99114, United States
Enjoy Your Meal at Colville Washington
If you're looking for the best restaurants in Colville, you've come to the right place. Whether you live there or are just visiting for the first time, it's always great when you can find a list of the best places to eat.
If you're from Colville or nearby and have a favorite local eatery that isn't listed here, kindly comment with your suggestion so we can add it as soon as possible.
Disclaimer: Vasttourist always strives for content accuracy. Since the time of publishing, travel-related information regarding pricing, schedules, and hours may have changed. Please see individual websites embedded in this post for the most current trip-planning information.