7 Best Brunch Spots in Portland for a Relaxing Weekend Morning
Embark on a gastronomical adventure in the vibrant city of Portland, Oregon. Discover the seven best brunch spots that promise a delightful blend of food, ambiance, and relaxation.
Celebrate your weekends with a culinary journey celebrating the city's rich food culture, unique flavors, and charming eateries. Your guide to a brunch-tasting weekend awaits!
Ah, Oregon! The land of majestic mountains, of meandering rivers whispered to by the breeze, of vineyards rippling across sun-kissed valleys, their fruits eager to meet the lips of fine wine connoisseurs.
This Northwestern state carries an awe-inspiring aura of natural beauty, a tranquil haven where each sunrise narrates a tale of the wilderness, and every sunset sings lullabies to the lapping shores.
Yet, amidst the grandeur of this nature's canvas, nestled on the banks of the Willamette River, you find Portland, a metropolis that's as vibrant as the Oregon landscapes are serene.
Portland, the Rose City, is a gem that sparkles in the heart of Oregon. It is a buzzing cityscape known for its eco-friendliness, thriving arts scene, and many parks that are as green as the state's namesake.
It's a city that entices the palate, renowned for its rich food scene, craft beer flowing like the river that courses through it, and a coffee culture as warm and inviting as its people. Yet, there's more to this foodie's paradise than meets the eye.
If you're wondering how to experience the culinary magic of Portland most delightfully on a relaxing weekend, we've got the perfect answer. Brunch. A merry marriage of breakfast and lunch, a meal that promises leisure, good food, and even better conversations.
So, tighten your seatbelts, loosen your belts, and gear up to embark on a gastronomical journey to the seven best brunch spots in Portland that would make your weekends as relaxing as they are delicious.
7 Best Brunch Spots in Portland for a Relaxing Weekend Morning
#1. Canard: A Gourmet Gala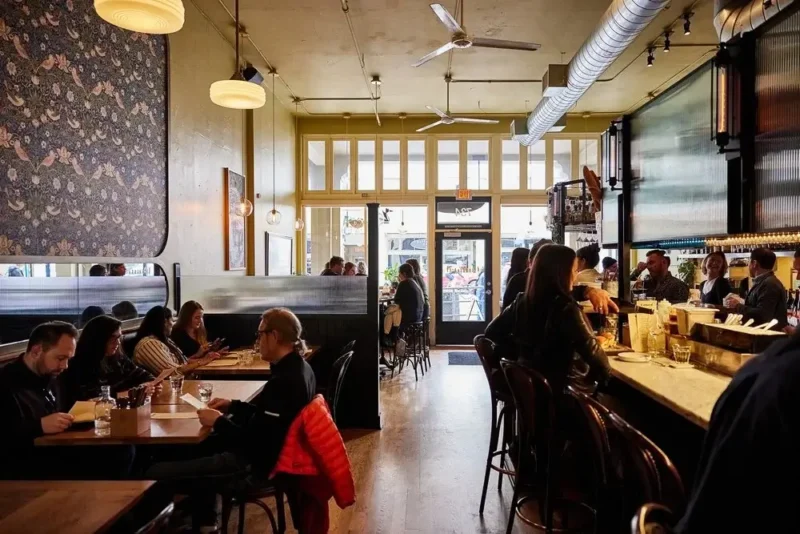 First on our list of Brunch Spots in Portland is Canard, a stunning culinary gem that's hard to ignore. Known for its playful approach to food, Canard is a place where fine-dining sophistication meets laid-back brunch vibes.
Their signature dishes like the foie gras dumplings or the steamed burgers are a treat to the taste buds. Furthermore, they also offer an exciting range of cocktails that pair beautifully with their food.
The ambiance is effortlessly chic and inviting, promising a delightful start to a relaxing weekend. A brunch at Canard is a gastronomic adventure, the perfect blend of whimsy and gourmet you don't want to miss!
#2. Mother's Bistro & Bar: A Homely Retreat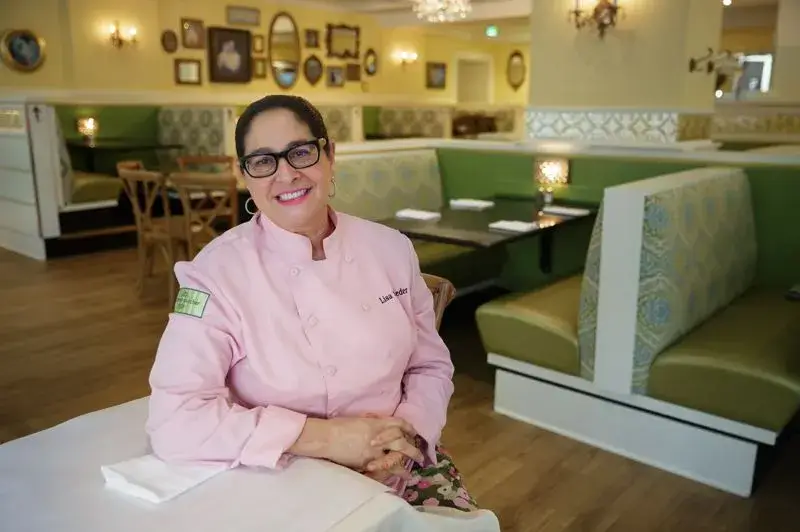 If you're yearning for home-cooked goodness on a lazy Sunday morning, then Mother's Bistro & Bar is your place. As cozy as your momma's kitchen, this spot offers comfort food with a gourmet flair.
From scrumptious scrambles to hearty biscuits and gravy, the food here will soothe your soul. The show's stars are their mouth-watering French Toast or the Famous Mom's Meatloaf & Gravy.
And the icing on the cake? They serve some of the best local coffee, the perfect pick-me-up for a late-morning brunch. This is also one of the best places to eat in Portland!
You may like to check out one of the best restaurants in Charleston (West Virginia), Ellijay (Georgia), and the top restaurants In Tenby You Don't Want To Miss.
#3. Broder Nord: A Nordic Nosh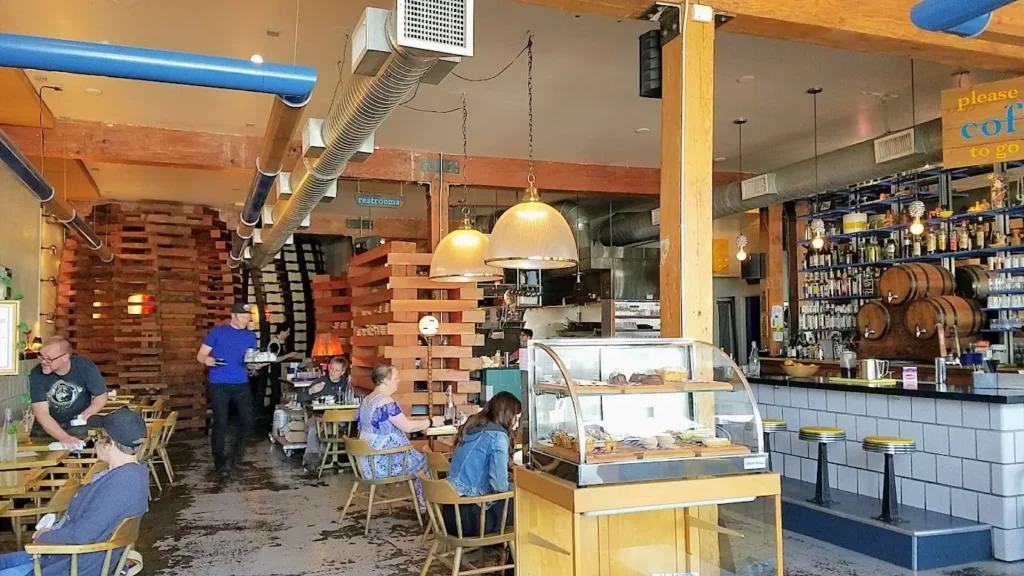 Ready for a culinary trip to the north? Swing by Broder Nord is known for its Scandinavian-inspired cuisine. This unique brunch spot in Portland offers specialties like Swedish hash and Danish pancakes.
Brunching here will surely spice up your relaxing weekend with some Viking spirit! Broder Nord's Swedish Meatballs and Smørrebrød are absolute must-tries.
Moreover, their minimalist, Nordic-inspired interior decor adds a distinct charm to your dining experience. Remember to wash it all down with their delightful house aquavit!
#4. Screen Door: Southern Comfort in the North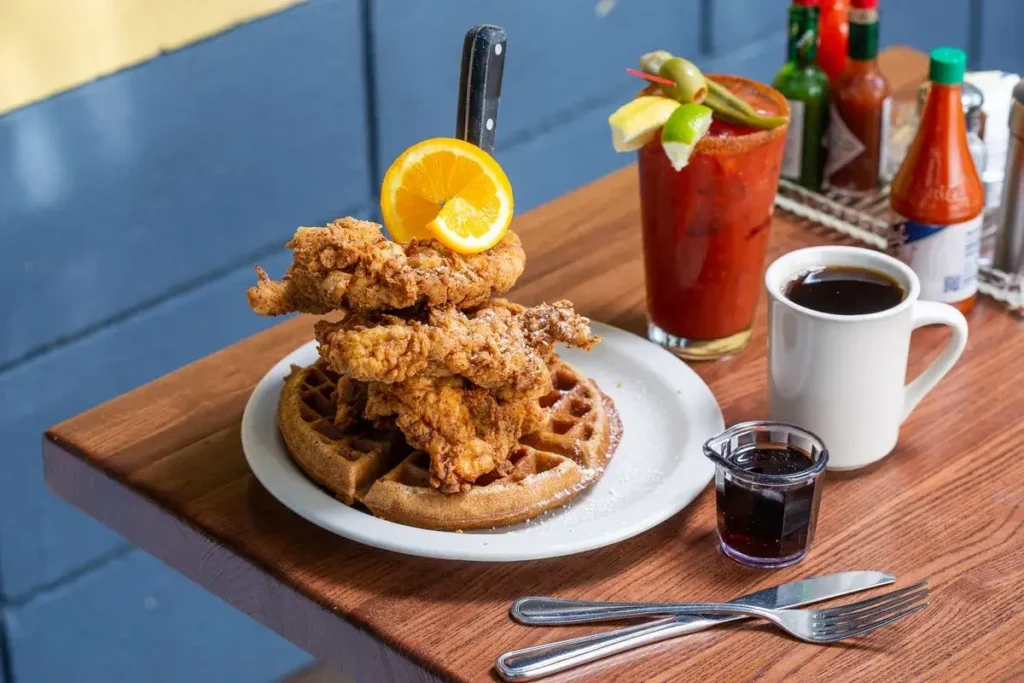 As one of the best Brunch Spots in Portland, Screen Door brings the heart of southern cooking into the heart of Portland. This spot is all about big flavors, from crispy fried chicken to fluffy buttermilk biscuits.
A weekend brunch here is a tasteful nod to down-home southern charm. Think you've tasted the best shrimp and grits?
Wait until you try Screen Door's version. You're in for a treat with a rustic yet chic ambiance and a wide selection of sweet and savory treats.
#5. Besaw's: Old World Charm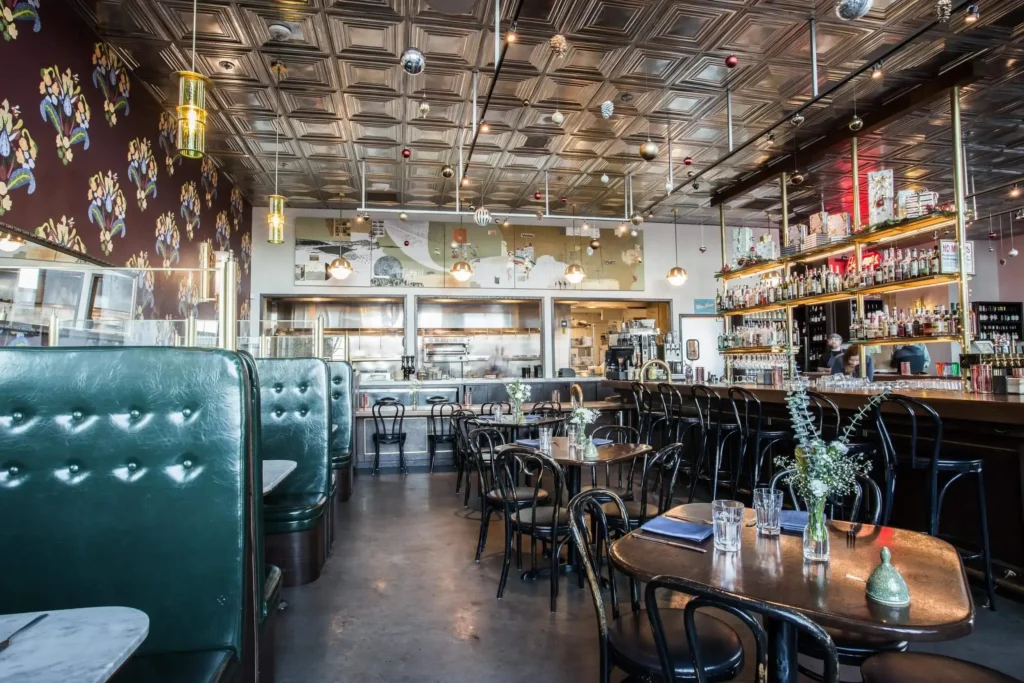 If you are looking for Portland Brunch Spots we will be dating back to 1903, Besaw's is one of Portland's oldest eateries. This place retains its old-world charm while serving up innovative brunch offerings.
With farm-fresh ingredients and a warm, welcoming atmosphere, Besaw's turns a simple brunch into a heartwarming experience.
The heavenly aroma of their Wild Mushroom Scramble or Huevos Rancheros is irresistible. Besaw does not only serve delightful dishes but also offers a great selection of local wines and beers. The ambiance, filled with historic charm, adds extra comfort to your brunch.
If you are looking for the best places to have your breakfast? You can check out McDonald's Breakfast Hours, Hampton Inn Breakfast Hours, and Buc ee's Breakfast Hours, Menu & Prices.
#6. Tin Shed Garden Café: Al Fresco Delights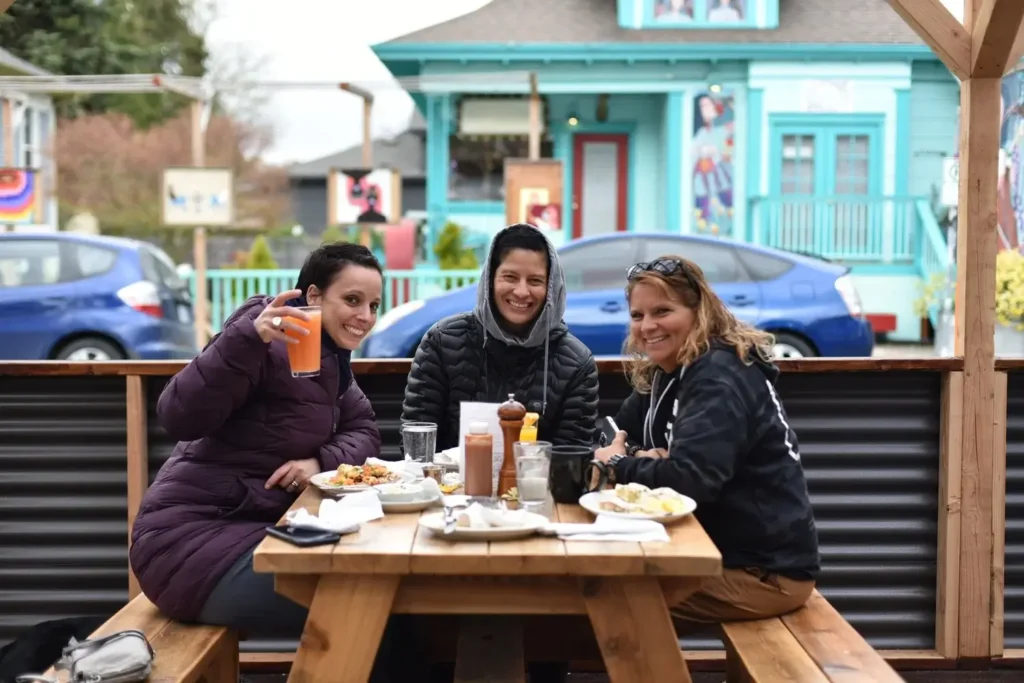 For a breath of fresh air, make a beeline for Tin Shed Garden Café. With its emphasis on locally sourced produce and outdoor seating, this café offers a brunch that feels close to nature.
It's an excellent choice for a relaxing weekend brunch under the Portland sun. The Everything Nice Bowl and Farmer's Hash are house favorites.
Add their fantastic selection of pastries, and you've got the recipe for brunch success. It's a pet-friendly place, too, so feel free to bring your furry friend along!
#7. Proud Mary: Australian Invasion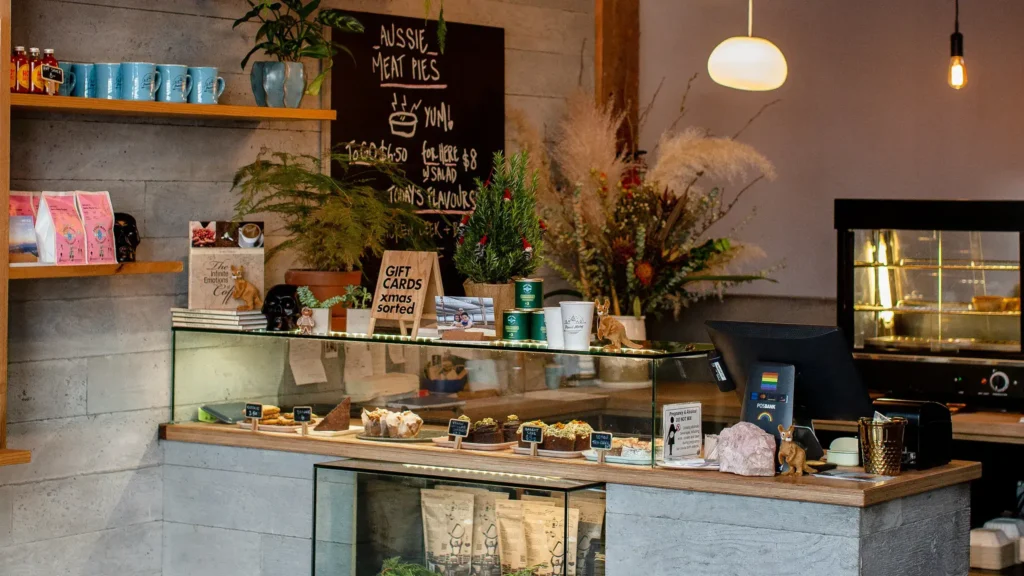 Last but not least is Proud Mary, an Australian import that adds a unique touch to the best brunch spots in Portland. Known for its ethically sourced coffee and innovative menu, brunch here is an eclectic journey for your taste buds.
Their mouthwatering Hotcakes with Cream or the famous Aussie classic – the Flat White, can't be missed.
The vibrant atmosphere, coupled with the friendly staff, adds to the overall appeal. It's a unique brunch spot in Portland, full of Aussie charm and innovative dishes.
Conclusion: A Culinary Expedition
Brunch in Portland is more than a meal – it's a culinary expedition. Each place carries a distinct personality, offering a blend of flavors that tickle your taste buds and make your weekend extra special.
The gastronomic journey continues, though. As the best brunch spots in Portland continue to innovate, the city's brunch scene promises even more delicious surprises down the road.
And for those who are wondering how to hop between these brunch spots conveniently and in style, we've got just the solution. How about a Portland limo service that can chauffeur you around town?
It's ideal for brunch-goers, ensuring a comfortable, hassle-free experience as you wine and dine in the city's finest.
So gear up for a luxurious, relaxing weekend in Portland, where good food, company, and good times await. Cheers to a brunch-tasting weekend!
You can share your thought in the comment section below!
Disclaimer: Vasttourist always strives for content accuracy. Since the time of publishing, travel-related information regarding pricing, schedules, and hours may have changed. Please see individual websites embedded in this post for the most current trip-planning information.

Unless otherwise stated, Vasttourist does not claim ownership of any images used on our blog site. The respectful owners of all visual content have copyright protection. We try to include links to the sources. If any images are your property and you do not want them to appear on our blog, don't hesitate to contact us; we will take them down immediately. We support properly crediting the original writer, artist, or photographer.