Top 15 Best Restaurants In Tenby You Don't Want To Miss
Are you looking for the best restaurant in Tenby? It's only natural to be worried about the restaurant to dine in. A bad dining experience can be annoying; we know you don't want that. A little more detailed search can help you avoid bad restaurants. So we've done thorough research for you.
This article covers the finest selection of the best places to eat in Tenby. Whether you are visiting for a quick lunch or dinner meet-up before a night out, these restaurants accommodate all dining occasions.
From famous and exclusive restaurants to relaxed and cozy spots, these 15 restaurants in Tenby offers varied dining options. So, join us as we consider some of the best places in Tenby that offer the best dining service.
What Are The Best Restaurants In Tenby?
#1. Plantagenet House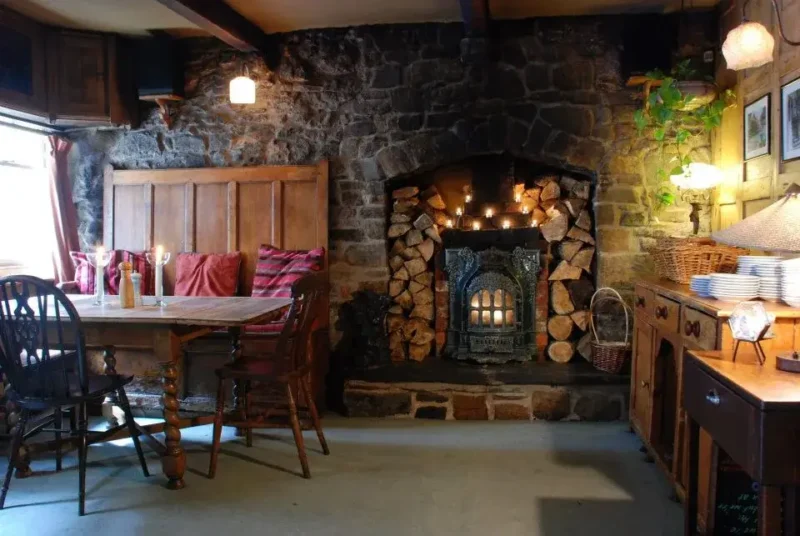 Plantagenet House is on our top list of seafood restaurants in Tenby. They offer a modern British cooking style, serving juicy seafood in intimate dining seating.
The dining hall has a medieval Flemish chimney and a wine and beer bar. This restaurant is quite old, having been established in 1975. Despite their long stay, they still offer one of the best services in Tenby.
They focus on healthy options and vegetarian plates. They also have a wide range of seafood entrees, including lobsters, prawns, oysters, and lots more. Non-seafood dishes like steak, roast lamb, filet steak, and smoked salmon are also available.
Address: 1 Quay Hill, Tenby SA70 7BX, United Kingdom
#2. Stables restaurant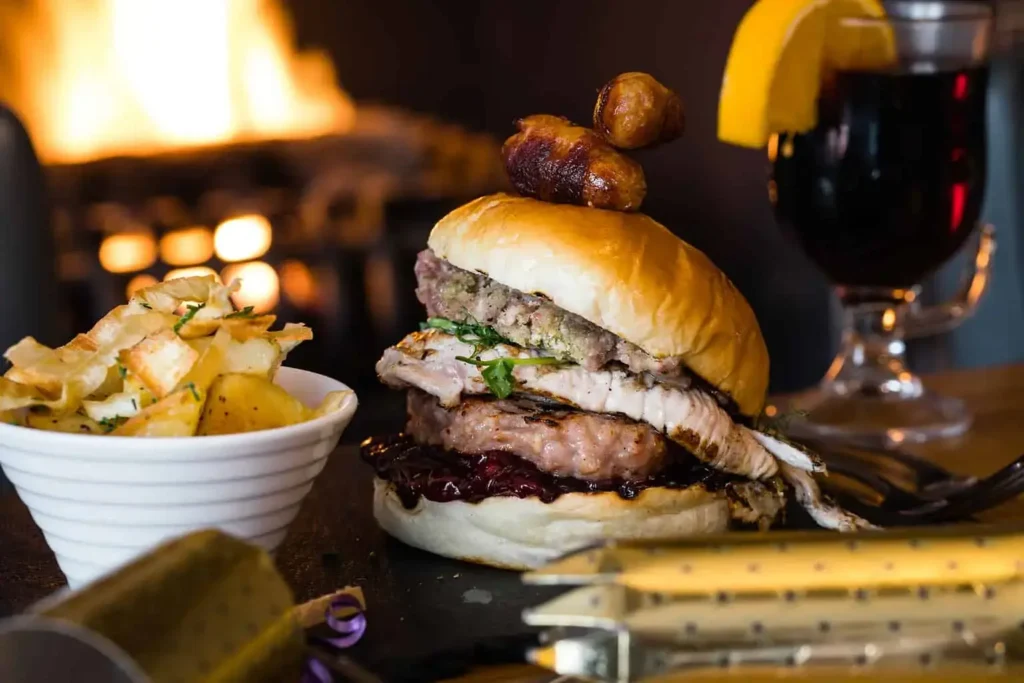 Next on our list of top restaurants in Tenby is Stables Restaurant. This restaurant is a relaxed spot to enjoy comfort fares and drinks. The place has stone-clad seating with dim lighting.
The place is excellent for dinner and fits all occasions, including special dinners. They serve soups, desserts, steak, grilled plates, seafood, pastries, and many vegetarian options. Some popular dishes are venison loin, scallops, grilled lobsters, coffee walnut Tiramisu, and Polenta.
If you are still deciding what to eat here, you can start with your favorite or request their special meal. This restaurant is particularly family-friendly and accommodates all eaters, including meat lovers.
Address: S Parade, Tenby SA70 7DG, United Kingdom
#3. Qube Restaurant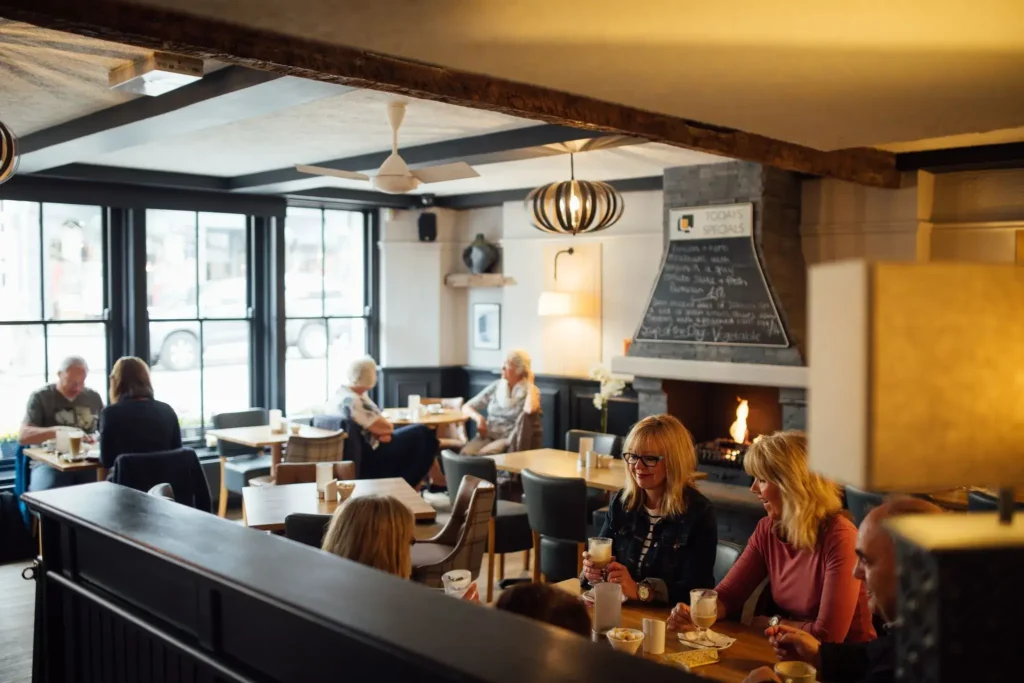 Qube restaurant is an award-winning family restaurant in the middle of Tenby Square. This restaurant serves amazing seafood, ribs, steak, burgers, sandwiches, and grilled plates.
You could try their exceptional seafood and beef entrees if you want something unique and different. You'd find a lot of delicious new dishes. Regular food is also great here, so whatever way, you'd enjoy your food.
Recommended dishes include a filet of sea bass and tiger prawns, a half rack of ribs, fish, and rib-eye steak. Qube also features a bar on site, serving cocktails, beer, and wine. So while waiting for your food, you can enjoy a glass of exotic wine or a handcrafted cocktail.
Address: 7 Tudor Square, Tenby SA70 7AD, United Kingdom
#4. The Baytree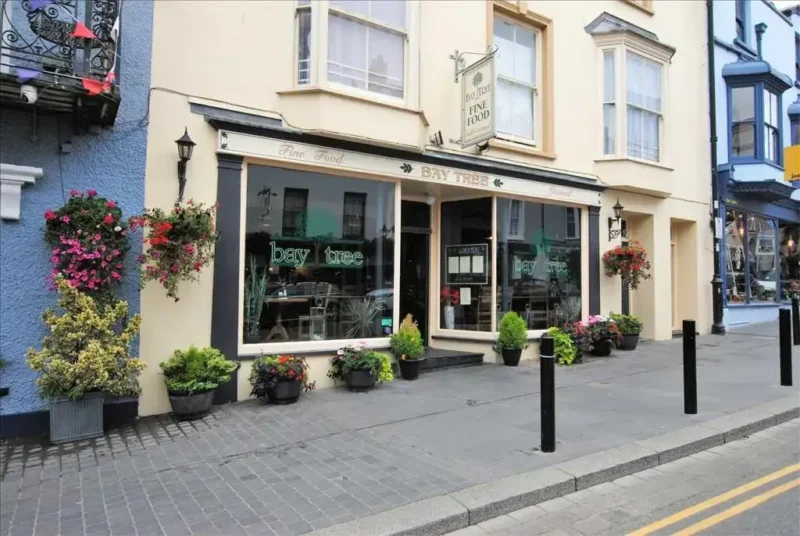 The Baytree is a warm wood-hued restaurant offering British comfort grub, including beer and cocktails. Their menu includes fish plates, salads, loaded fries, burgers, and chicken plates.
They are skilled with grills and know how to prepare delicious and healthy food. Some locals' favorites are mussels' Charlotte style, woodland pork chop, veg curry, and baguettes. Special diet needs such as vegetarian, vegan, and gluten-free options are also available.
Other offerings include coffee, wine, and beer. The Baytree fits all occasions but is more of a romantic restaurant.
However, it's also great for business meetings and casual hangouts. You can come for dinner or lunch; you'd enjoy a hearty meal whenever you visit.
Address: Tudor Square, Tenby SA70 7AJ, United Kingdom
You can also check out the best restaurants in Waltham (Massachusetts), Georgetown (Kentucky), Novi (Michigan), and Williams (Arizona).
#5. Mykonos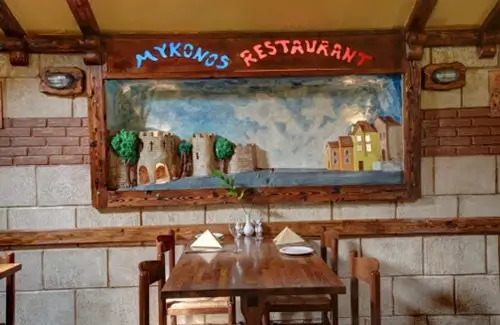 If you want a good Greek restaurant in Tenby, Mykonos is a great choice. This restaurant offers small plates and healthy options, covering steak, Greek salads, seafood, Greek entree, and steak.
They also serve many vegetarian options, such as vegetarian Dolmades and Vegetarian Guvech. Some of their Greek specialties include Lamb Guvech, Prawns Guvech, Mouska, and Stifado. Watch out for their Kebab and Lamb.
It's a must-try! The lambs are exceptionally tender and tasty. All dishes are authentic and freshly prepared. So you do not have to worry about the quality. Regarding service, they are very mindful of customers' needs and are pretty fast.
All crowds are accommodated, even kids! The restaurant offers dine-in, outdoor seating, Takeaway, and delivery services, for lunch and dinner. Their service is family-friendly, so come by with your family to enjoy a great dinner at Mykonos.
Address: St Florence Parade, Tenby SA70 7HZ, United Kingdom
#6. Top Joe's Tenby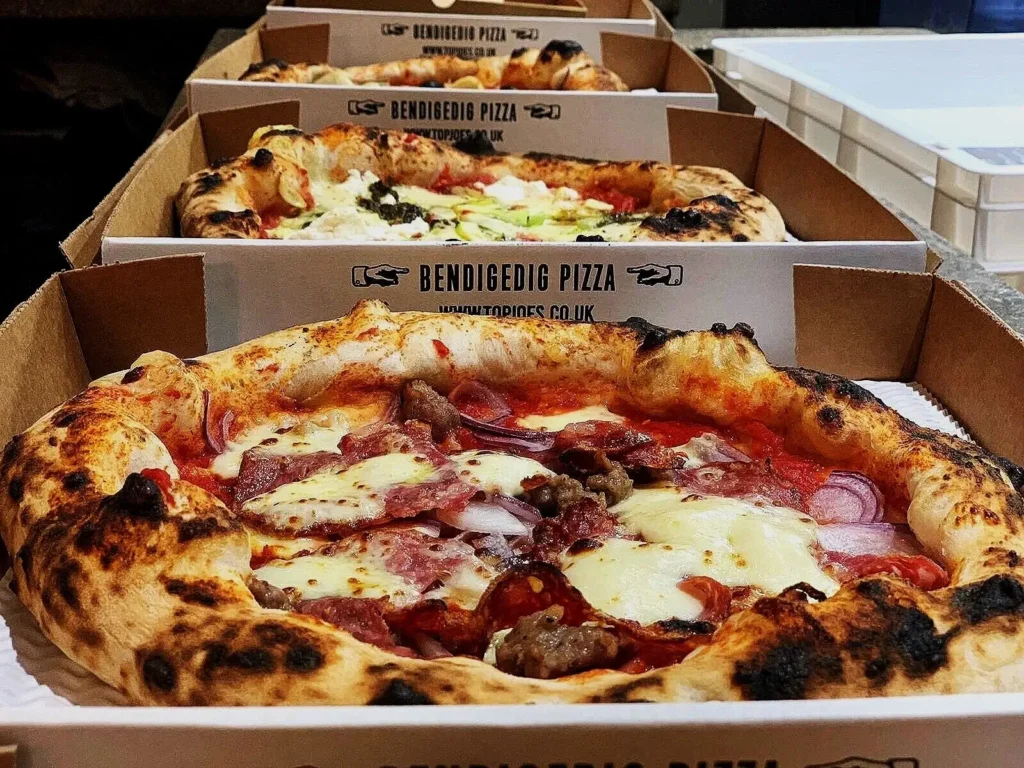 If you are looking for a great pizza spot, you've found one. Top Joe's Tenby is a relaxed outpost, dishing out yummy pizzas with varied toppings and vegan options.
They also serve salad, pasta, Antipasti, and garlic bread. Their pizza options are extended. You'd discover different flavors and topping mixes that go so well. If you are a vegetarian, there are many options to savor.
For meat lovers, you'd get to try pizzas with different meat toppings. You can also make your special pizza by choosing your preferred toppings. A yummy pizza is only complete with a drink. So grab a chilled cocktail or a non-alcoholic beverage to wash your food down.
Other drinks available are wine, beer, coffee, and spirits. Service option includes dine-in, Takeaway, and curbside pickup, with no delivery option. Reservations are accepted and recommended for dinner.
Address: Upper Frog St, Tenby SA70 7JD, United Kingdom
#7. Umi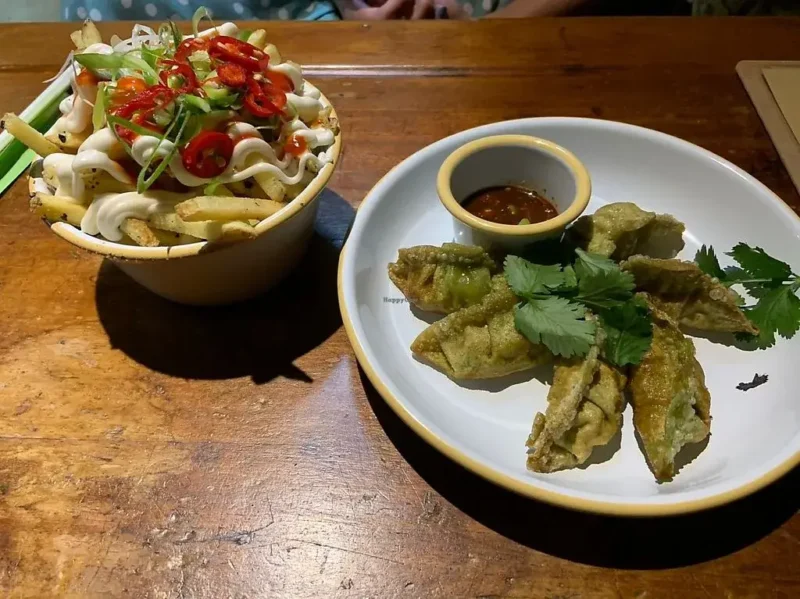 Umi is a lovely spot offering a relaxed dining experience with beautiful Welshpool Sequoia wood tables. They serve juicy seafood and Japanese-inspired dishes. Ingredients are locally sourced, and food is prepared traditionally with a modern twist.
Their special delicacies include sushi, Teriyaki Salmon, Tempura samphire, and poutine. Visitors are offered a wide menu, cutting across seafood, noodles, salads, chicken, beef, pudding, Ramen, and desserts.
They also serve Western cuisines but with an Asian twist. Vegetarian options are wide, and you'd find vegan and gluten-free options. Asian food is generally healthy. You could forsake delicious to go for healthy plates, as they offer healthy and delicious in one plate.
The foods are always colorful and yummy. They also serve traditional Sake and other alcoholic drinks like beer and wine.
Address: 15 High St, Tenby SA70 7HD, United Kingdom
#8. Twelve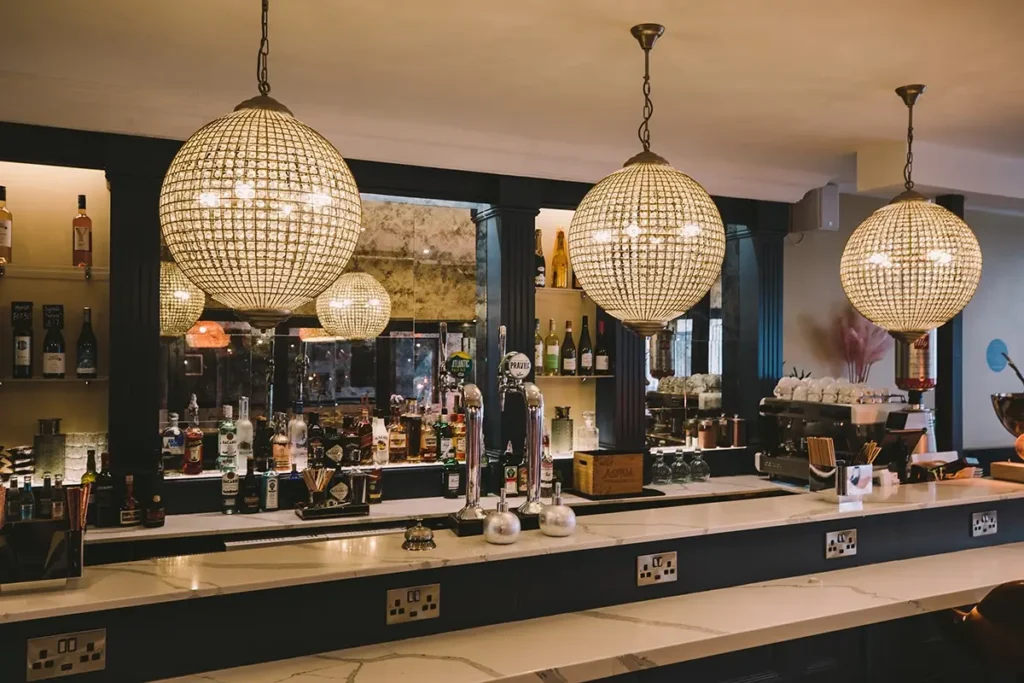 Twelve is a stylish, attractive restaurant and bar in the Mews of Tenby. For one thing, this restaurant has a good rating for its charm and elegance.
This makes it an ideal place to bring a loved one. Then, when it comes to food and service, they are simply great. Their menu covers grazing dishes, small plates with local ingredients, salads, and desserts.
Vegans and vegetarians are also included on the menu. If you, however, have other diet needs, they will be attended to. You'd be pleasantly surprised by their delicious meals, especially their small plates.
They also offer classy drinks such as cocktails, wine, beer, spirits, and coffee. So you can drink with friends or have a hide-away cup of coffee in the afternoon.
Address: The Mews, Upper Frog St, Tenby SA70 7JD, United Kingdom
#9. Billycan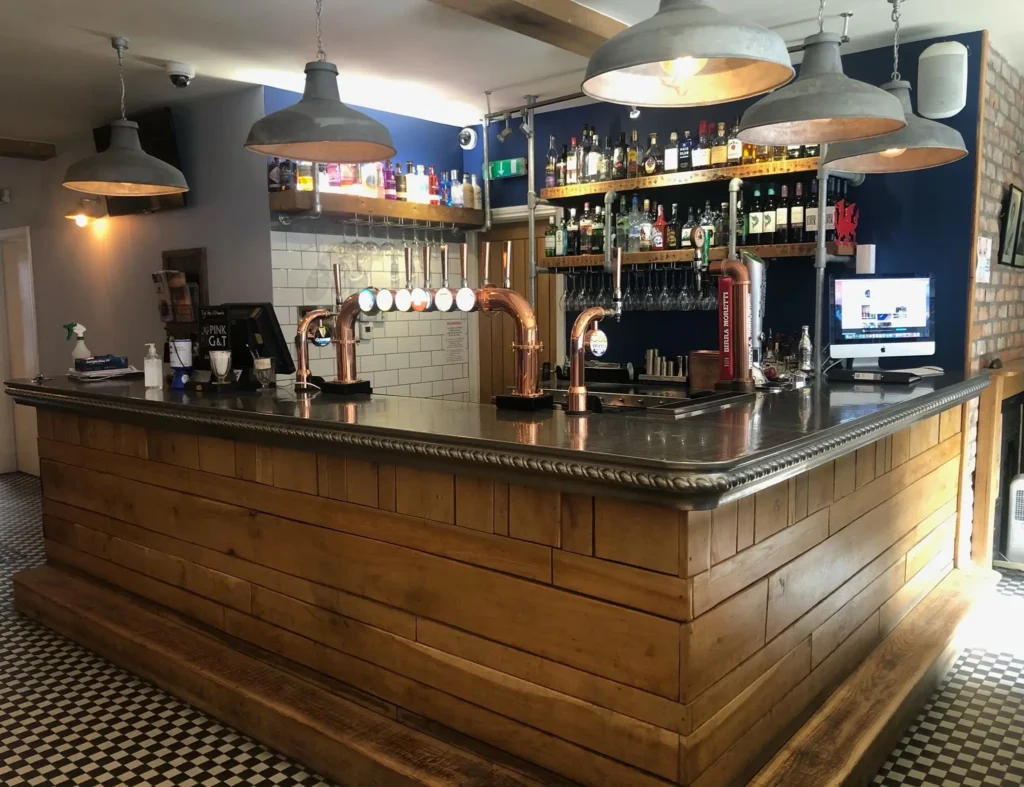 Another good restaurant on high recommendation is Billycan. Billycan is a stylish, contemporary dining room serving modern British food in a boutique hotel venue. This restaurant offers dine-in, outdoor seating, and bar offerings.
It's quite a peculiar place to dine and is usually an excellent option for locals who want to try something new. They serve seafood, chicken dinner, ribs, kebabs, pudding, burgers, surf and turf, sea bass, grilled plates, and vegetarian options.
The hotel has beach access and offers free Wi-Fi and complimentary breakfast. Billycan is an excellent option for watching sports. While enjoying your favorite, you can enjoy comfort food, cold beer, or a cocktail.
Address: Lower Frog St, Tenby SA70 7HS, United Kingdom
You may also like to check out the best places to eat in Bridlington, Chelmsford, Cromer, and the best Restaurants In Temple (Texas).
#10. Florentino's Restaurant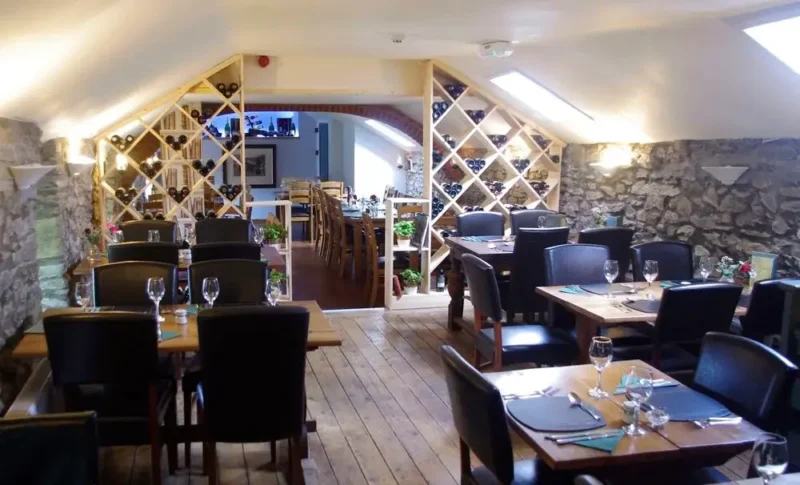 This restaurant is an Italian eatery featuring a romantic dining space with a formal setting. The ambiance here is relaxing and casual. Dine-in and takeaway options are available. They serve coffee, wine, late-night food, and dessert.
Their menu is focused on Italian classics. Meals are prepared fresh and with quality ingredients. Some popular dishes include Tiramisu, Lamb, calzone, spaghetti Alla Bolognese and Mushroom Tagliatelle.
They also serve pasta, pizza, and seafood. Visitors are also offered a takeaway menu consisting of bread, pasta, risotto, calzone, and more. The drink menu covers a lot of wine, including local and international brews.
Florentino's restaurant is an excellent option for adults; you can bring your kids along. The restaurant is a great place for family dinners and other casual hangouts.
Address: 1-2, St Julian's St, Tenby SA70 7AY, United Kingdom
#11. Hope and Anchor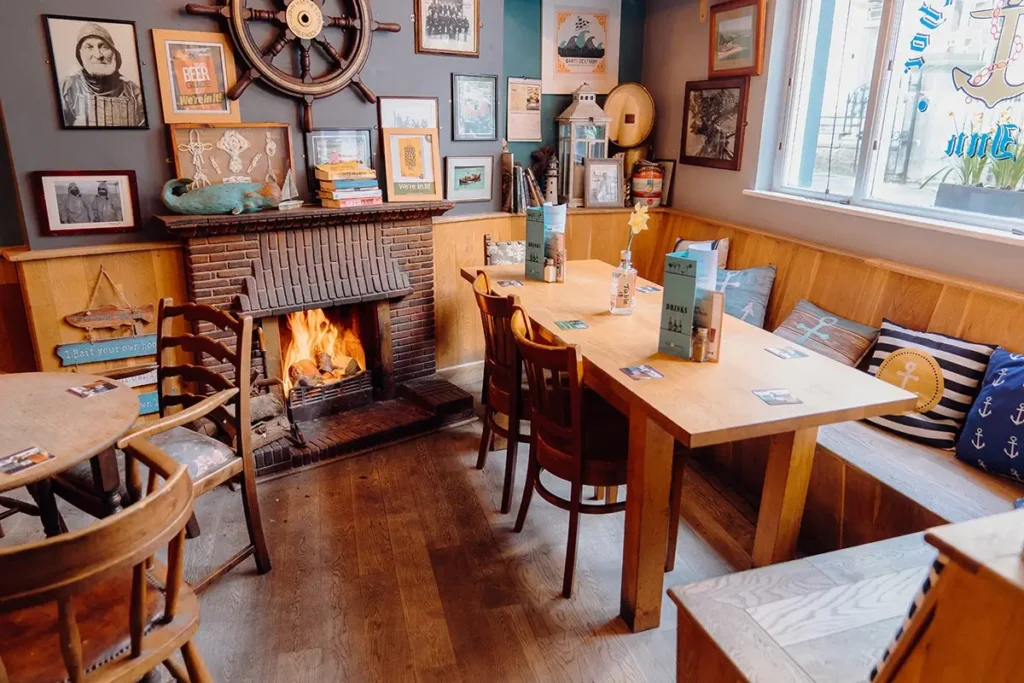 Hope and Anchor is a perfect choice if you are looking for a good gastro pub in Tenby. This restaurant serves amazing meat and seafood dishes, plus bitters, cider, and draught beer.
The menu generally consists of many healthy options. Visitors can visit for brunch, lunch, and dinner. Hope and Anchor offer dine-in and outdoor seating with no delivery of takeaway options. Their food selection is quite impressive, especially meat and seafood options.
You also enjoy their curries and vegetarian plates. Pizza, pasta, sandwiches, toasted sandwiches, burger, and sausages are also available.
Kids are treated specially with healthy yet delicious treats. Popular dishes include crabs and mussels, shell-on prawns, beef burgers, fish tacos, and sea bass. They have a fine selection of coffee, cocktails, and wine for drinks.
Address: St Julian's St, Tenby SA70 7AX, United Kingdom
#12. Tap and Tan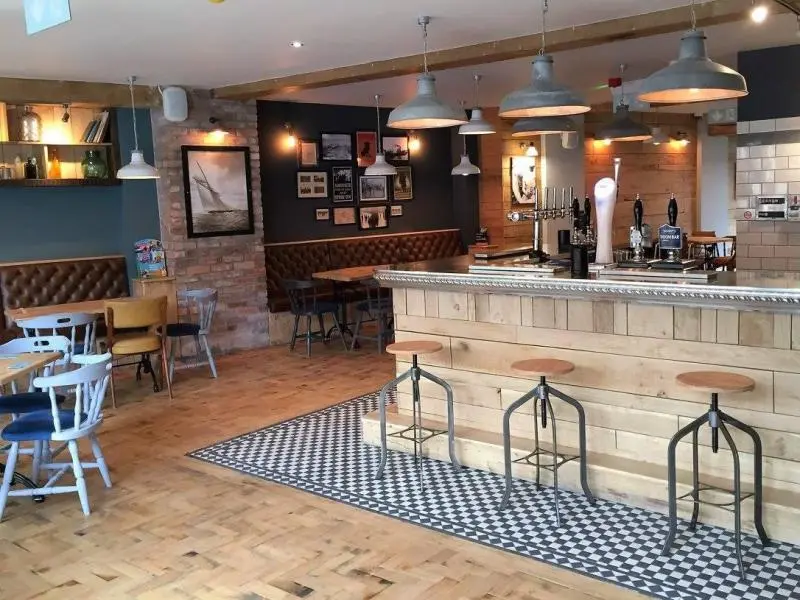 Tap and Tan is an exciting bar and restaurant with a relaxed, informal atmosphere with indoor and outdoor seating. This restaurant is family-friendly and accepts dogs.
They are great at serving seafood, pulled pork, beef ribs, hot dog, and hamburger. They also perform other dishes like katsu curry, poutine, loaded fries, and Tacos. However, this restaurant's highlight is its incredible selection of drinks.
They serve wine, spirits, and beer; their collection is impressive. Food is served at the bar, and takeaway services are offered. The place is casual; it might be better for a formal meeting. But all casual hangouts and family diners are great here.
Address: Food Quarter, The Mews, Upper Frog St, Tenby SA70 7JD, United Kingdom
#13. Salty's Beach Bar and Restaurant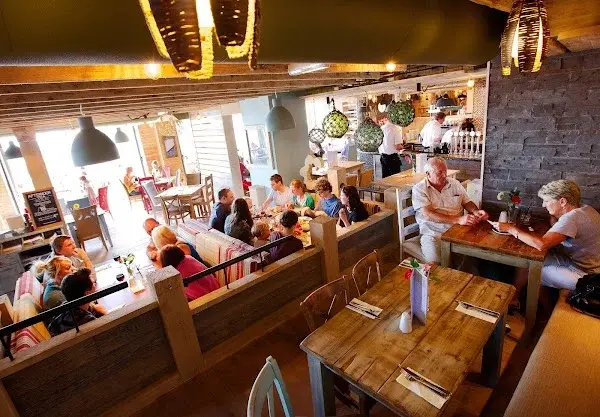 If you want a unique dining experience, you should visit Salty's Beach Bar and Restaurant. Tenby's South Beach inspires this restaurant, offering a Mediterranean dining style.
They offer a gorgeous dining space, quality wines, and high-end meals. Salty's Beach is the ideal place to escape, indulge and convalesce.
They offer a wide menu, covering varieties of seafood and many locally sourced contemporary meals. Some popular items are fish, chips, beers, mussels, sea bass, and chicken curry. 
You'd also find unique recipes and flavors. It would help to try something new, like their special seafood platter or dessert plates. They also serve craft cocktails, coffee, wine, and spirits.
Hot drinks like Hot chocolate and drinkable dessert are an excellent combo for breakfast treats, cocktails and wine go perfectly with dinner entrees, and Salty's offers just the proper selections. There is always something delicious whether you are coming for breakfast, lunch, or dinner.
Address: Water's Edge, South Beach, Tenby SA70 7EG, United Kingdom
#14. The Cove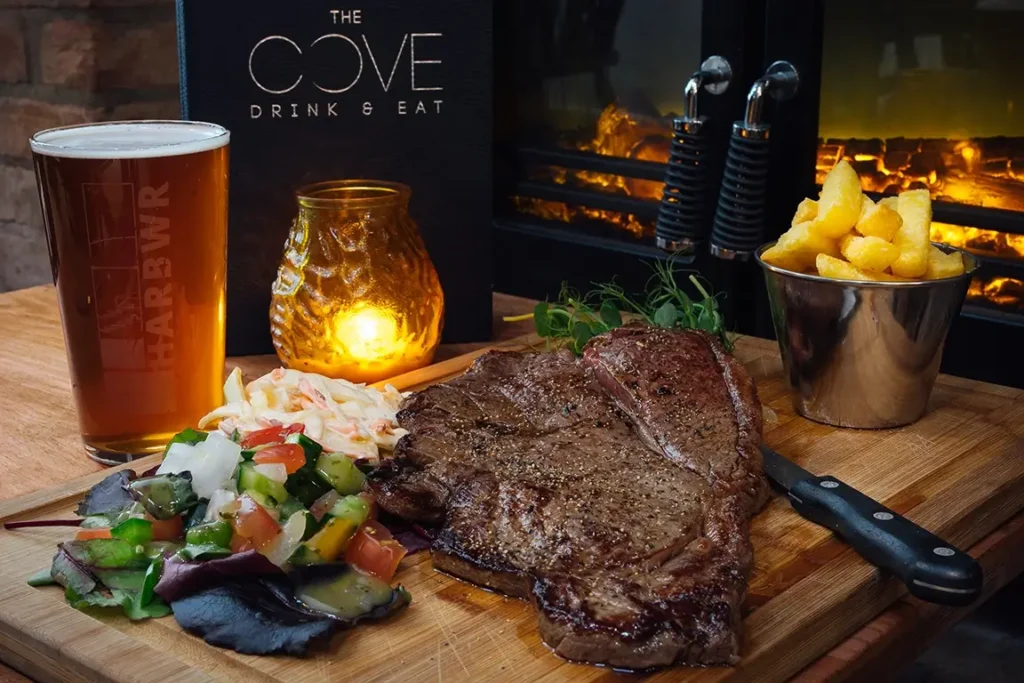 Another highly recommended Gastro pub is The Cove. This pub is the best choice for a cozy afternoon catch-up with friends and an intimate dinner with family. It also makes an excellent bar for some chilled drinks.
The Cove is a stylish, low-key outpost serving creative pub fare and beer, cider, and gin drinks. They offer dine-in, outdoor seating, and live performances. The place is always lively, and the environment is great.
Special events are celebrated here, which makes it an exciting place to dine. More so, the dishes are delicious and always served fresh. Evenings are the best time to visit, as there are drinks and music.
Address: 14 High St, Tenby SA70 7HD, United Kingdom
#15. Coach and Horses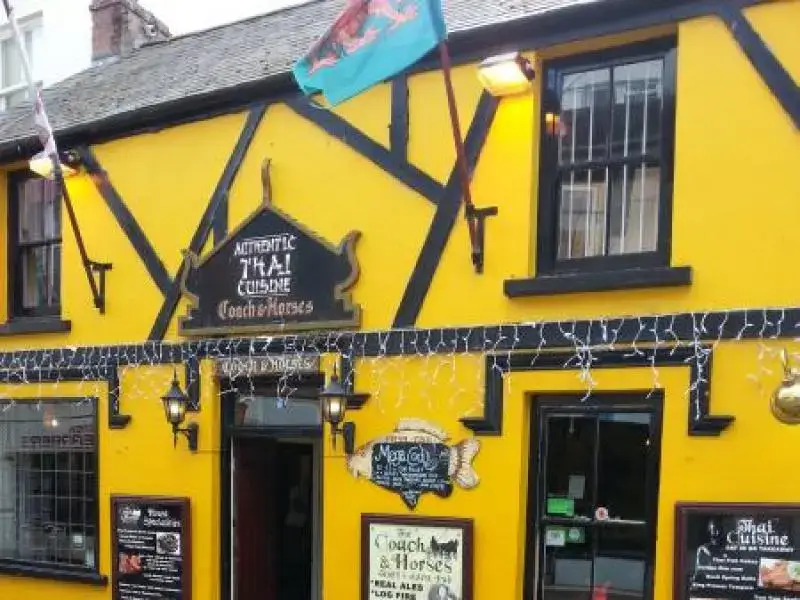 Coach and Horses is an old-school wood-accented pub serving British pub classics and draft beer. This restaurant is on our list of best restaurants in Tenby because of its unique environment and flavors.
Though the restaurant is more of a bar than a restaurant, they serve delicious dishes. Some popular dishes are Thai green curry, scampi, sweet chili, lamb cawl, and lasagna. Their menu consists of contemporary dishes but with a twist.
When it comes to drinking selection, they have an impressive rating. They serve beer, wine, spirits, and cocktails. Coach and Horses are perfect for group dining and accommodate different eaters.
Address: Upper Frog St, Tenby SA70 7JD, United Kingdom
Time to spare? Why not check out the best restaurants to dine in Swindon, Watford, Chichester, and Keswick?
Enjoy Your Meal At Tendy
We've considered the top restaurant in Tenby. These restaurants fit different food tastes, from seafood to vegetarian plates, light bites, and continental cuisines.
So there is a perfect place for everyone. You do not have to worry about the quality of their service or if they can attend to your dietary needs.
We hand-picked these restaurants, considering the quality of their service, diet implications, and even the environment. So you can confidently look forward to a fantastic dining experience in Tenby.