Top 16 Best Restaurants in Williams AZ (Arizona)
What's the best restaurant in Williams, Arizona? That depends on your budget and what you're looking for! If you're in the mood for steak, you'll want to look at these perfect choices.
The lovely hamlet of Williams is well-known for the Grand Canyon's close proximity, its picturesque surroundings, and Route 66's rich history. But this small hamlet punches much above its weight when it comes to culinary delights.
Williams boasts a lively eating scene that is likely to satisfy even the most discerning foodie. Options range from conventional cafes serving up hearty breakfasts to exquisite restaurants serving haute cuisine.
We have you covered whether you're a local looking for a new restaurant or a visitor seeking the top eateries in Williams, AZ.
In this blog post, we'll examine in greater detail a few of Williams, Arizona's greatest restaurants. So let's go into the wonderful realm of Williams' culinary marvels, grab a fork, and get ready to drool!
Are you thinking of exploring Williams Arizona this weekend? You can check out the best Things To Do in Williams Az.
The Best Fast Food Restaurants in Williams AZ (Arizona)
#1. Red Raven Restaurant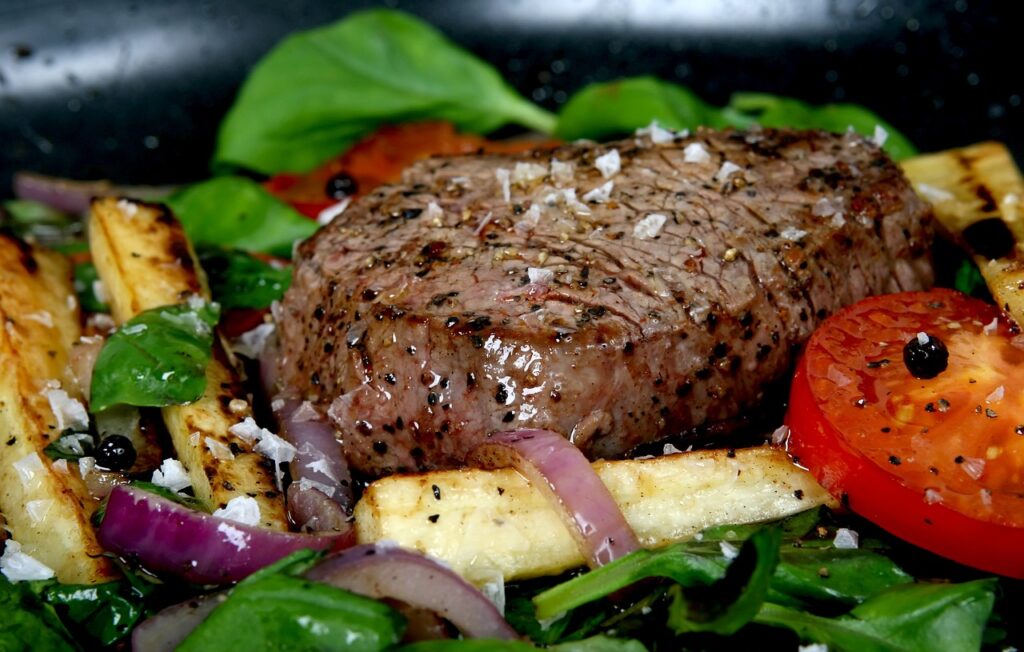 Red Raven Restaurant is a top choice if you're looking to impress with an upscale dining experience. The restaurant has great views of Lava Creek and a menu that includes handmade pasta and grilled meats. Just be prepared to drop some cash. Reservations are recommended.
Make sure to try their homemade Lemon Meringue Pie! BGR (Burgers Grilled Right): If you're looking for comfort food at its finest, BGR (Burgers Grilled Right) will not disappoint. If you are looking for the best food in Williams AZ, be sure to visit Red Raven.
Top Reviews: "Dinner for four all superb from great steaks to amazing fried asparagus and excellent sangria both red and white.  Highly recommend during Grand Canyon hiking week!" ~ Michael D.
Address: 135 W Rt 66 Williams, AZ 86046
#2. Grand Canyon Coffee and Cafe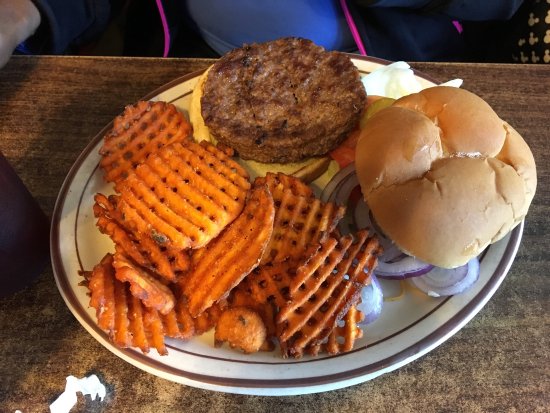 This tiny, charming coffee shop is so popular with locals and tourists that they have to limit seating, hence those outdoor tables.
Grand Canyon Coffee serves fantastic coffees and espresso drinks, but they're especially famous for their cupcakes.
Grab one of these and take it with you as you walk around Historic Route 66. They also serve salad, burgers, sandwiches, and many more on their menu.
Top Reviews: "Grill cheese with ham my wife had she said was real good.  Too much food.   Coffee was smith and hot.  Good coffee. " ~ Leslie E.
Address: 137 W Railroad Ave Williams, AZ 86046
#3. South Rims Wine & Beer Garage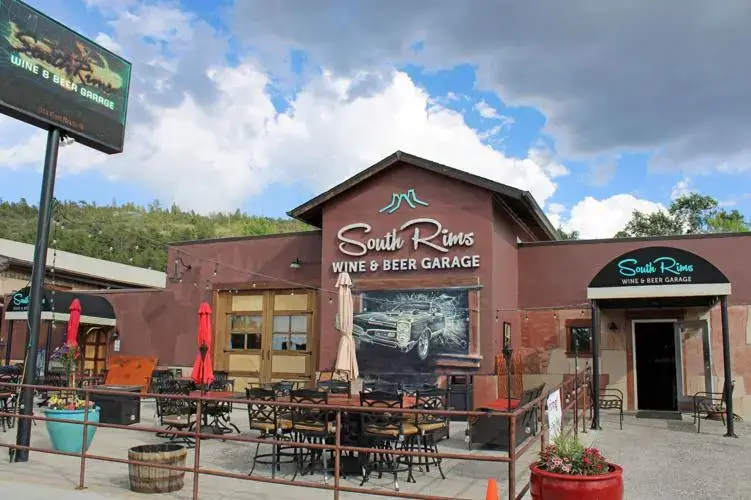 Any beer or wine enthusiast passing through Williams, Arizona should stop at South Rims Wine & Beer Garage. The cozy bar has a wide selection of domestic and international beers, as well as a long wine list with both well-known and obscure grape varieties.
But what really distinguishes South Rims from its competitors is its warm atmosphere and helpful employees, who are always willing to share their insights and advice with clients.
South Rims Wine & Beer Garage is the ideal place to indulge in some delectable beverages and wonderful conversation, whether you're wanting to unwind after a long day of touring or simply enjoy a cold brew with friends.
Address: 514 E Rte 66, Williams, AZ 86046, United States
#4. El Corral on 66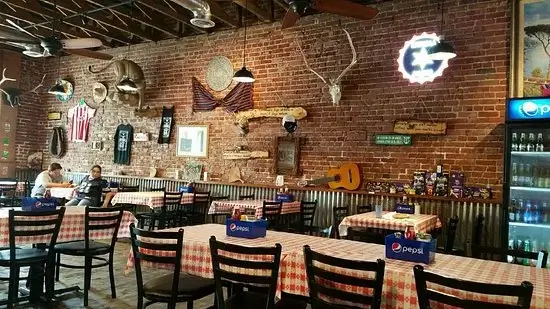 Even if you're on a tight budget, it doesn't mean you can't enjoy some of our local favorites. Consider El Corral Mexican Food, one of the best Mexican restaurants in Williams, AZ; it has a few locations around town.
You can get great food here at prices that won't hurt your wallet. The cuisine is mostly Mexican, Southwestern, and Latin, and their SPECIAL DIETS include Vegetarian Friendly, Vegan Options, and Gluten Free Options.
Top Reviews: "We read reviews for this adorable little restaurant in Williams and they are true, the food is close to New Mexican Mexican food and our waitress was just so personable and hilarious, made our evening! We are going back to try breakfast in the morning. Dot miss this place but bring your appetite, lots of food and so delicious!!" ~ Steve M.
Address: 320 W Rte 66 Williams, AZ 86046
#5. Anna's Canyon Cafe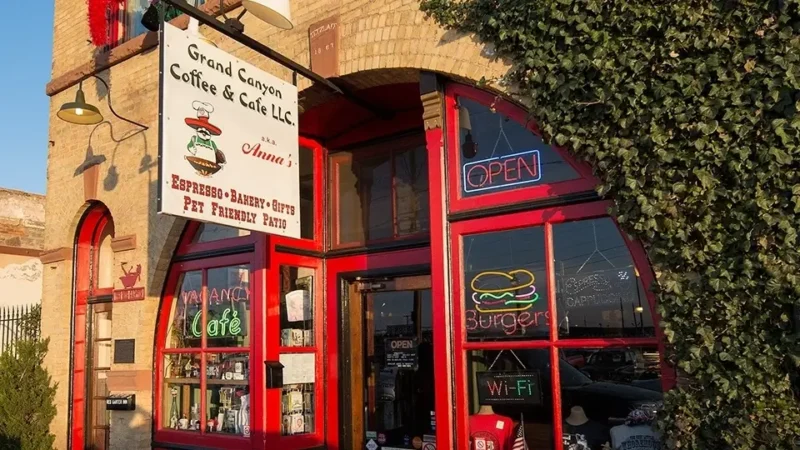 Anna's Canyon Cafe is a well-known local hangout that offers delectable American comfort food in a warm environment. The menu at Anna's is full of traditional foods that will satiate any craving, from fluffy pancakes and hefty breakfast burritos to juicy burgers and boiling hot soups.
However, what truly distinguishes this cafe is its dedication to using locally sourced, fresh ingredients whenever possible, making each dish brimming with flavor and nutrition.
For anybody searching for a taste of real, down-home cooking in Williams, Anna's Canyon Cafe is a must-visit location, whether you're looking for a quick bite to eat or a leisurely lunch with friends.
Address: 137 W Railroad Ave, Williams, AZ 86046, United States
#6. Pine Country Restaurant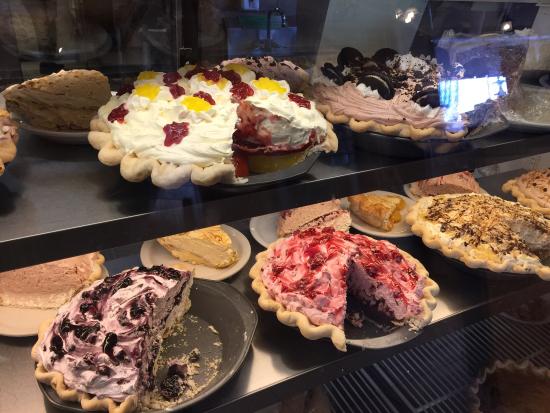 If you want to eat where people go to celebrate, Pine Country Restaurant is a top pick. An amazing location, great service, and high-quality food combine to make it one of our favorite breakfast restaurants in Williams, AZ.
Pine Country is an excellent choice if you're looking for high-end dining but don't want to break your budget. This popular restaurant is ideal if you celebrate something special or even treat yourself!
Top Reviews: "I was skeptical because the reviews but the B&G was epic the biscuits are so soft and the gravy is great the potatoes were perfect tooooo" ~ Kc M.
Address: 107 N Grand Canyon Blvd Williams, AZ 86046
Since you love the best restaurants in Williams Arizona, you might also want to check out the best Restaurants in Georgetown KY, restaurants in Charleston West Virginia, and 10 Best Restaurants in San Marcos (Texas).
#7. Canyonlands Restaurants at Bearzona
Families traveling to Williams, Arizona, should eat at Canyonlands Restaurants at Bearzona. This eatery, which is a part of the well-known wildlife park Bearzona, offers a distinctive dining experience where customers can take pleasure in their meals while observing bison, wolves, and other creatures roaming nearby.
From juicy burgers and crunchy chicken tenders to fresh salads and filling sandwiches, the menu offers a variety of crowd-pleasing items. A children's menu and a wide variety of sweets are also available to fulfill your sweet taste.
So when you're in Bearzona the next time, make sure to stop by Canyonlands Restaurants for a unique eating experience with breathtaking views.
Address: 1500 E Rte 66, Williams, AZ 86046, United States
#8. The little chicken spot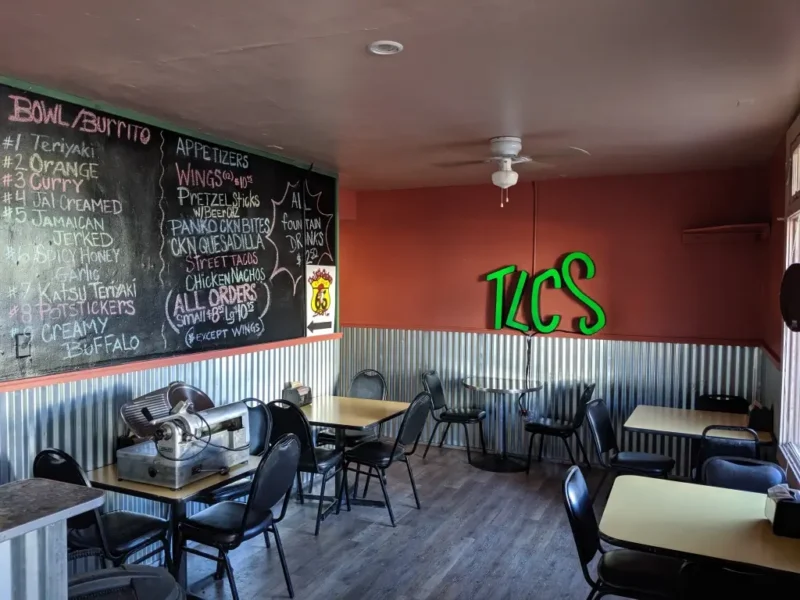 The Little Chicken Spot is a secret treasure that both residents and tourists like. This welcoming, family-run restaurant is known for its succulent, open-flame-cooked Mexican-style rotisserie chicken.
Additionally, the menu offers a selection of delectable sides, such as rice, beans, and roasted veggies, as well as hot salsas and guacamole.
Warm and welcoming, with helpful employees and colourful furnishings that transport you to a bustling Mexican street market. So make sure to check out The Little Chicken Spot in Williams if you're in the mood for some real, tasty chicken.
Address: 441 E Bill Williams Ave, Williams, AZ 86046, United States
#9. Station 66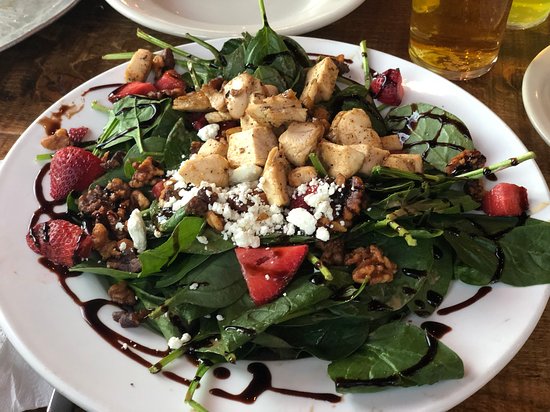 With seven different dining rooms and a diverse menu, Station 66 covers all your dining needs. With a focus on American cuisine and incorporating food from around the world, you'll be hard-pressed to leave here without a taste of every culture imaginable.
Top Reviews: "This is one of our favorite restaurants while in Williams for the Polar Express. Went tonight, and food is still very good. We got the pepperoni pizza, fungi pizza, and kids cheese pizza. In the past, we've also gotten the cheesy bread, which I would also recommend. Tonight I got the Rio Amber Ale… went great with the pizzas." ~ Jennifer G.
Address: 144 W Historic Rt 66 Williams, AZ 86046
#10. Historic Barrel+Bottle House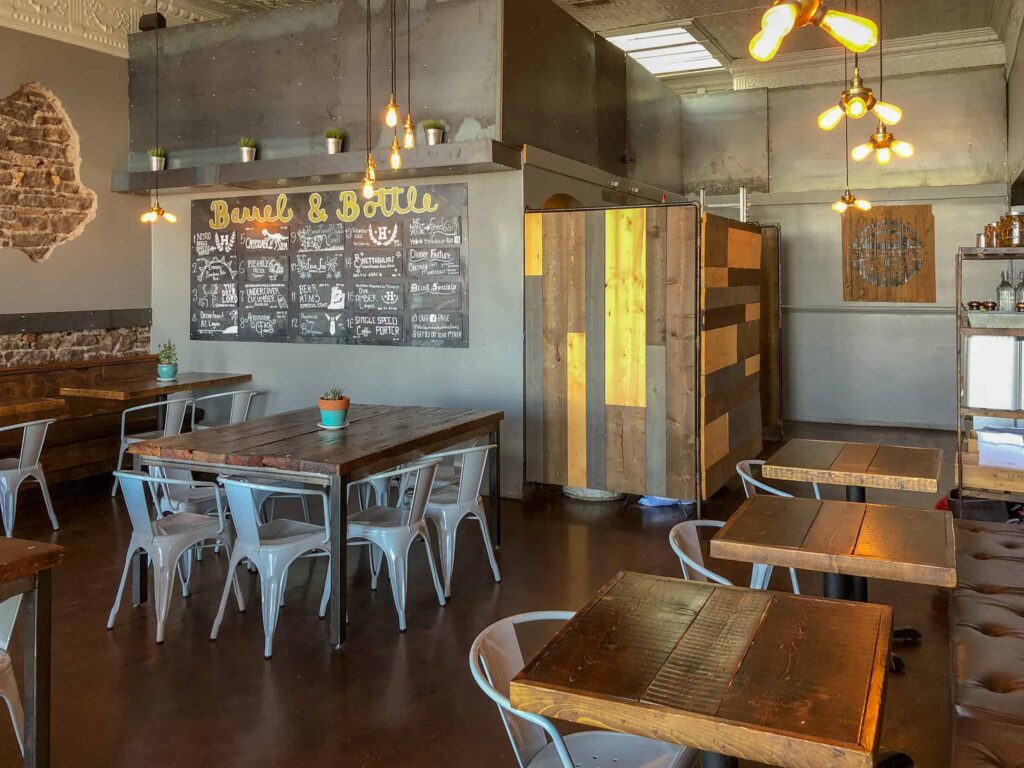 If you're looking to enjoy a cozy dinner with friends, Barrel+Bottle House is a good option. This local favorite serves upscale comfort food.
The menu features seasonal and farm-to-table dishes. You'll find everything from heirloom tomatoes to pork belly, which keeps diners coming back again and again. To complement your meal, choose from one of several unique wines or craft beers on tap.
Top Review: "Historic is a must-visit place for the northern Arizona community. From the crafty beers to the delicious food." ~ Chaz D.
Address: 141 Railroad Ave Williams, AZ 86046
#11. Nancy Tacos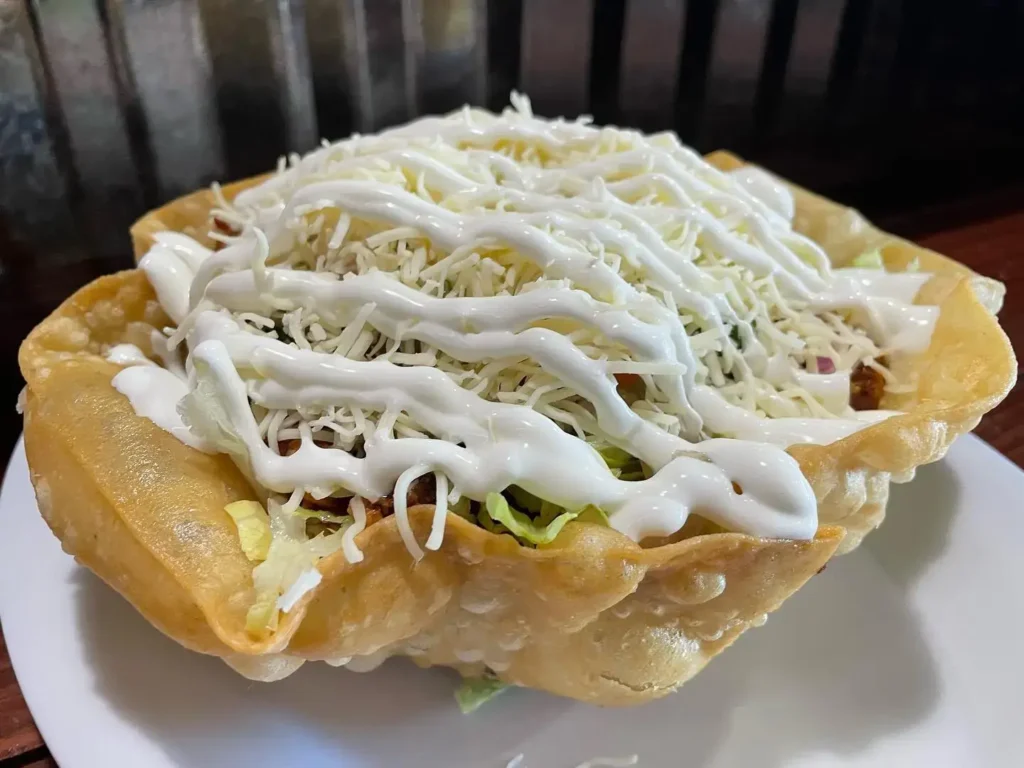 A must-go to spot for anyone seeking genuine Mexican food is Nancy Tacos. This straightforward restaurant serves a delectable variety of traditional meals, including succulent carne asada and crispy chimichangas in addition to savory tacos and burritos.
It is a favorite among both locals and tourists because of the big quantities and more than fair costs. The kind, welcoming service offered by Nancy, the restaurant's proprietor, who welcomes every customer who enters the building like family, is what genuinely distinguishes Nancy Tacos from its competitors.
In order to have a great taste of Mexico, visit Nancy Tacos the next time you're in Williams.
Address: 145 W Rte 66 # C, Williams, AZ 86046, United States
#12. Gateway Sandwich CO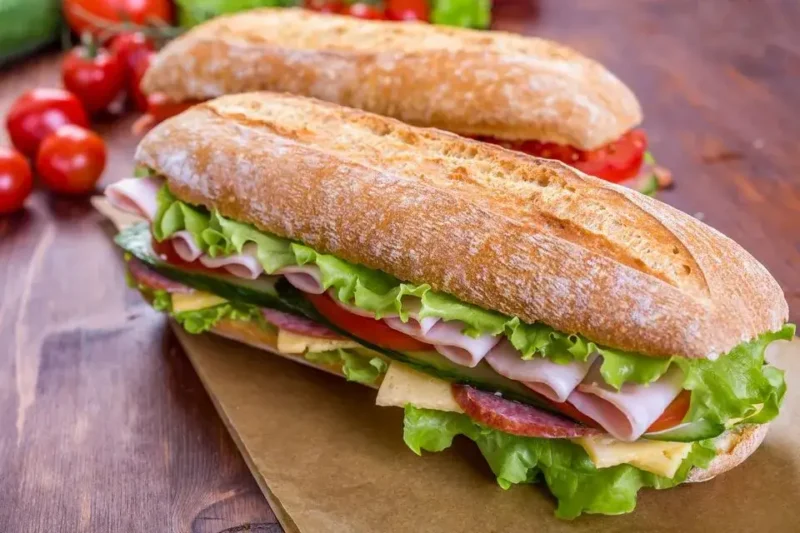 In Williams, Arizona, there is a hidden gem called Gateway Sandwich Co that is gradually gaining popularity among both locals and tourists.
Using high quality ingredients and inventive flavor combinations, this intimate cafe creates mouthwatering sandwiches and salads that are fresh and created to order.
Every taste is catered to at Gateway Sandwich Co, whether you're craving a traditional turkey club, a wrap bursting with vegetables, or a filling steak and cheese.
The helpful staff, and cheerful decor will make you feel right at home. So if you're ever in Williams, make sure to stop by Gateway Sandwich Co for a filling dinner that's sure to satisfy!
Address: 428 W Rte 66, Williams, AZ 86046, United States
You may also like to check out the best places to eat in Novi (Michigan), Bridlington, Chelmsford, and Temple (Texas).
#13. Cruisers Cafe 66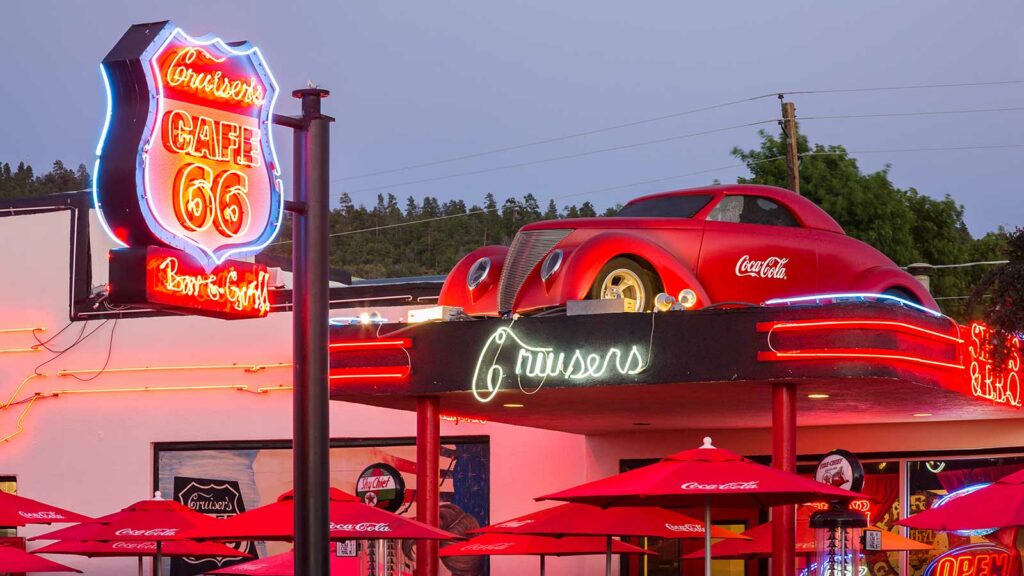 In short, there is nowhere better to go if you're looking for comfort food. With your choice of a wide variety of classic American dishes, including pizza, burgers, fries, and Latin American-inspired breakfasts and lunches, Cruisers Cafe 66 has been serving local diners for a long time now.
The restaurant also welcomes both dine-in guests and patrons who want to place orders to be picked up later. And with its central location on Main Street, there's always room on your schedule.
Top Reviews: "Great pit stop for lunch on our way from the Grand Canyon to Las Vegas. I can be a picky eater on road trips because I eat vegetarian/mostly vegan and choices are obviously limited on the road in Arizona. This place had one of the few vegetarian options, aka a beyond meat burger, not just sad veggies thrown together. Ya boy needs his protein, ya know." ~ Isaac A.
Address: 233 W Rt 66 Williams, AZ 86046
#14. Spenser's Bar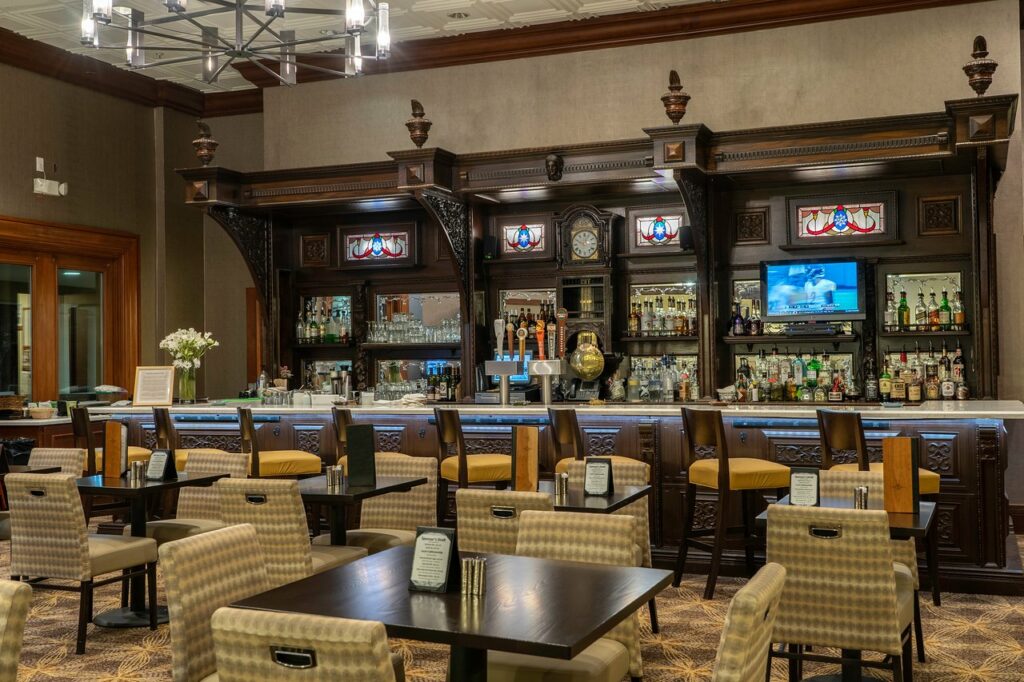 Spenser's Bar is one of those unique bars that you can only find in Williams, Arizona. It stands out because they have a brewery, which lets them provide its customers with a wide variety of beers to enjoy at home or on the go.
The best part about Spenser's bar and brewery? They use products from local businesses such as Fain Farm and Estrella Farms.
Top Reviews: "Bartender is awesome! Made me a great Old fashioned and has a great sense of humor. I can't wait for this train ride to be over to go sit at a REAL bar and have great drinks with my wife tonight." ~ Esteban V.
Address: 235 N Grand Canyon Blvd Williams, AZ 86046
#15. Twisters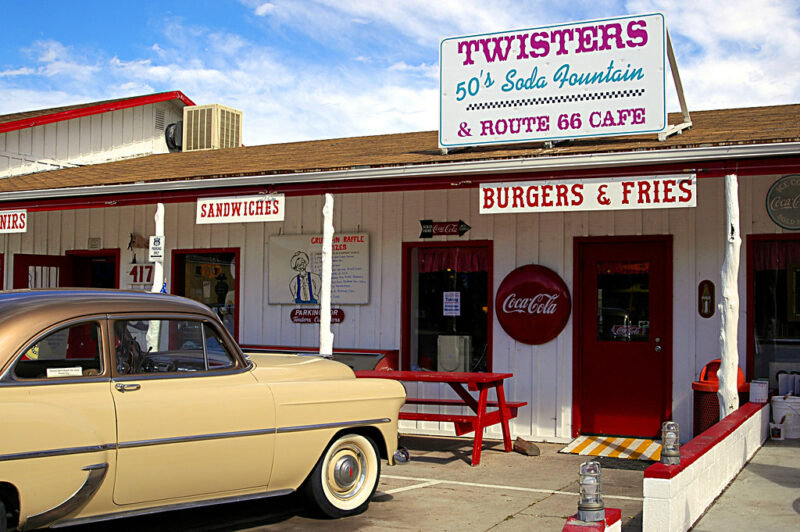 If you're looking to order a great slice of pie, there's no place better than Twisters. With an entire bakery dedicated to creating pies, it makes sense that their selection is so vast.
Plus, it doesn't hurt that their prices are also affordable. What more could you ask for? They have over 50 flavors of homemade pies, but they also have ice cream cones and sundae options.
So if you're on a budget and want to save some money, consider going with something less expensive like an ice cream cone or milkshake instead of getting a whole pie.
Or, if you want to splurge and treat yourself to something special, go ahead and get one (or two) slices of your favorite flavor!
Address: 417 E Rt 66 Williams, AZ 86046
#16. Brewed Awakenings Coffee Co.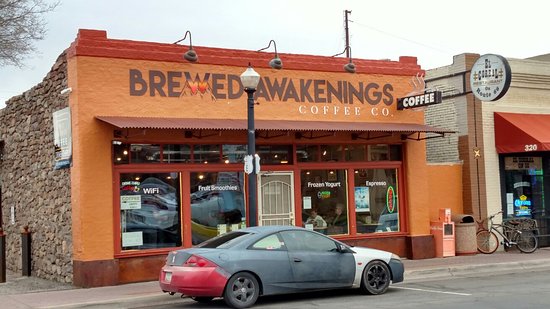 Whether you're working or enjoying a lazy Sunday, Brewed Awakenings Coffee Co. provides a convenient way to enjoy your morning cup of coffee (or tea).
Comfortable tables and chairs are located next to an indoor fireplace, perfect for those cold winter mornings. Brewed Awakenings also offers specialty drinks made with whipped cream and fresh fruit toppings, especially satisfying on hot summer days.
Enjoy Your Meal at Williams AZ Restaurants
The best restaurants in Williams, AZ, are found all over town, from steak houses to Italian eateries to Asian fusion restaurants. You can find it all here, no matter your budget and what type of food you're craving.
Whether you're looking for a place to enjoy a nice steak and expensive wine or a funky Asian noodle shop with dirt-cheap prices, there's something here that will fit your dining desires. Plan a trip to one of these great places soon. You won't regret it!