17 Easy Ways To Plan A Successful Quick Trip
Hey there! Have you given that quick trip the thorough planning it deserves? Be it a simple adventure with the girls-or the boys-or with your heartthrob.
It could also be a family trip, a solo trip, or even a simple business trip outside your city or country of residence; whichever it is, you need to plan a successful trip. Yes, a plan that will make your adventure experience memorable and not disastrous.
It's not always easy to plan a quick trip. There are so many factors to consider, like where you're going, when you can take time off of work or school, how much money you have to spend, and what time of year it is. It can be amazing just thinking about all these factors. But don't worry! We're here to help.
Here are 17 simple tips for planning the next quick trip that will save you time and money.
17 Tips To Plan A quick Trip
#1. Choose a Date and Location
The first step in planning a quick trip is to choose a location of your choice and circle the date on your daily planner. Noting these details down in your daily planner will help you plan each day in preparation for the trip. Choosing where you want to visit will also put you in the right mind for the journey.
#2. Be Specific in your Choice of Location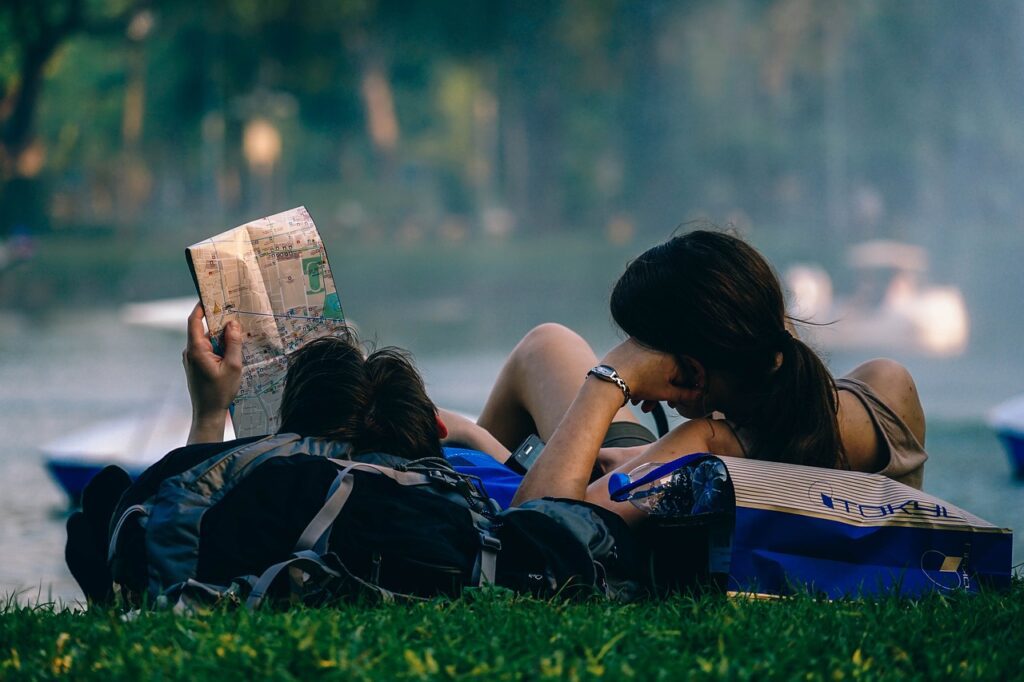 Excitement levels can build up your enthusiasm in making elaborate plans of visiting too many places all at once. That familiar feeling of wanting to explore the world within such a short time is relatable. But, the truth is, you're only human, limited by time and resources.
So, the ridiculous plan to put off to a later time, to choose your preferred destination, until you hit the road or when you get there, can be really absurd, ill-advised, and potentially thin you out when you arrive at your destination. So, sit down and choose your destination before setting out.
#3. How Long Will You Be Away
Deciding beforehand how long you'd be gone is another plan you should include in that travel plan. A definite number of days, weeks, or months would help you budget correctly, so you don't end up frustrated due to poor planning or even the lack of it.
#4. Inform Family and Friends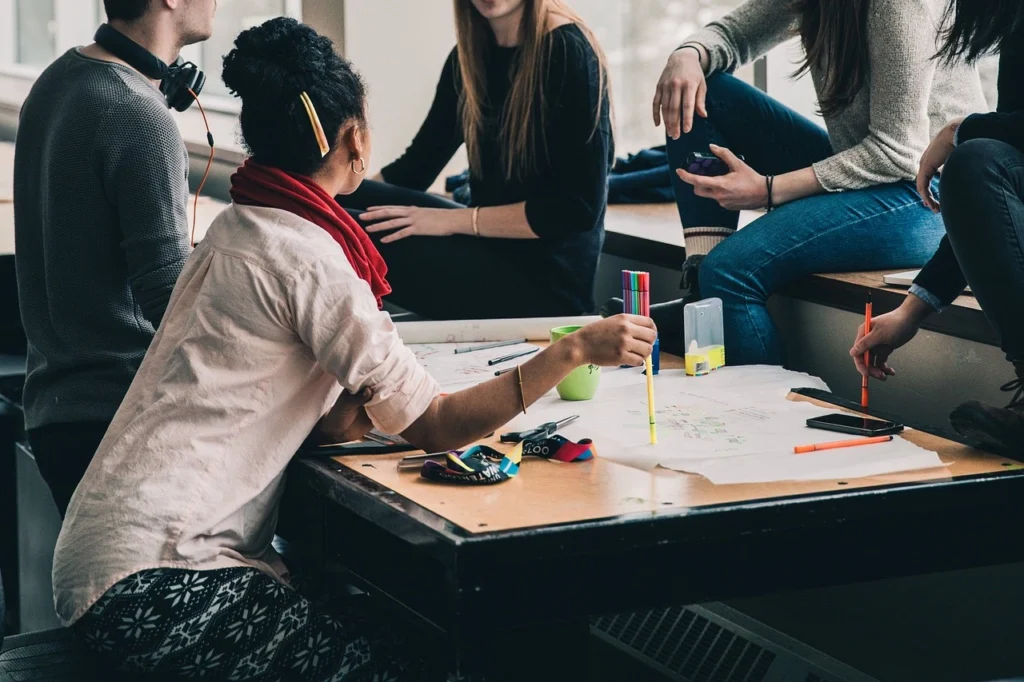 Making a few friends and family aware of your travel plans is essential. We hope nothing goes wrong, but you would need to trust a few folks to look out for you in case of any eventuality.
You May Also Like: Travelling mistakes you should avoid
#5. Pack what is Needed only
The urge to take more than is needed for a trip to avoid getting outrun of stuff. But, taking only what you need will be less stressful for you. Unnecessary heavy luggage is terrible for a short trip. So, better to keep it simple.
#6. Budget for the trip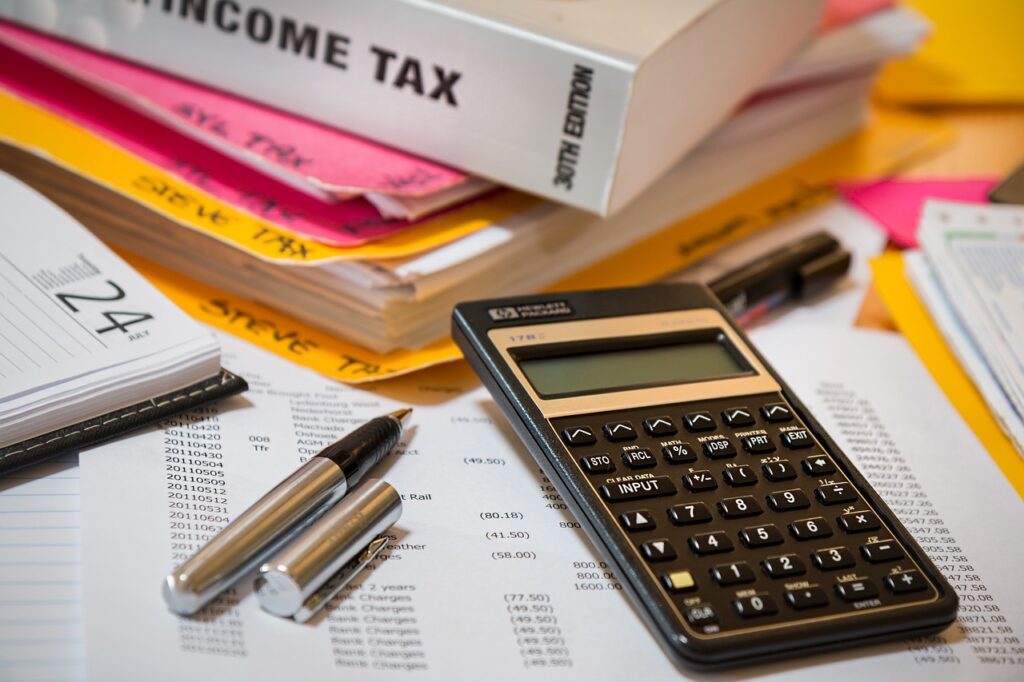 Budgeting for trips can be a challenging task, even harder in a time of recession. Also, with the Coronavirus outbreak that has paralyzed activities all around the globe, a proper plan of financial involvement needed for that trip is essential.
Let the budget decide if the trip will be by bus, train, or flight. However, the budget should not be one that would rip a hole in your pocket.
Looking for your dream job? Give Jooble a try.
#7. Plans for lodgings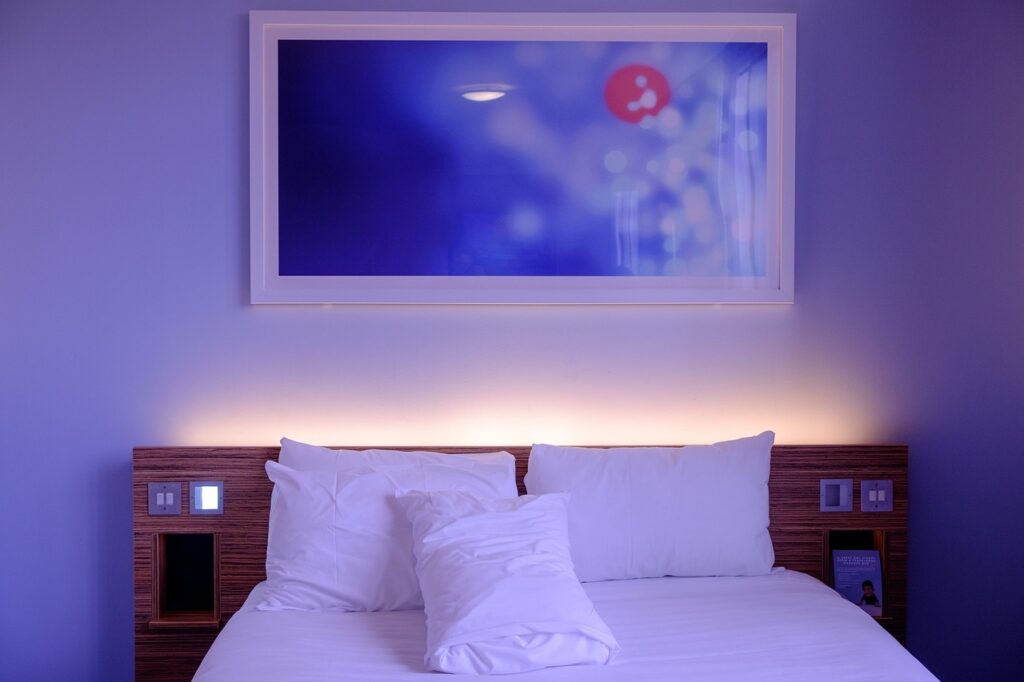 Check out the options you have for hotel lodgings in the city or location you intend to travel to. Including this in your plans would eliminate last-minute reservations that may lead to frustrations and ruin your fun during the trip.
#8. How to Get Around
Another thing to consider while planning a trip is the transportation options in the destination you are traveling to.
It would be best if you found out beforehand. Are there Uber services around the area, car rental companies around, a bus or train service, or will you walk to most places within the walkable distance? For instance, if you're visiting Nigeria, there are no requirements for using the public transportation system. A few naira notes are all the fare you'd need to get around.
But, it is a different situation when you're visiting London; for instance, you'd need an Oyster card to use public transportation. Usually, car rental is ideally best for travelers going overseas. It affords you a lot of free movement without having to get stressed out while trying to get around to your destination.
Booking online is much cheaper and less stressful. So, putting it off when you get to your destination might not be wise because getting a car rental over the counter after a long flight will cost you more and equally stress you out. So exploring your options will help you make adequate plans ahead of the trip.
Read More: Simple steps to start a travel agency
#9. Places to Visit
Planning a trip helps you find out the tourist attraction sites available at your destination. You'd need to book in most travel destinations ahead of time, so you don't show up unannounced and probably get turned back. So, ensure to get that taken care of as you plan that trip.
#10. Think Food and Drinks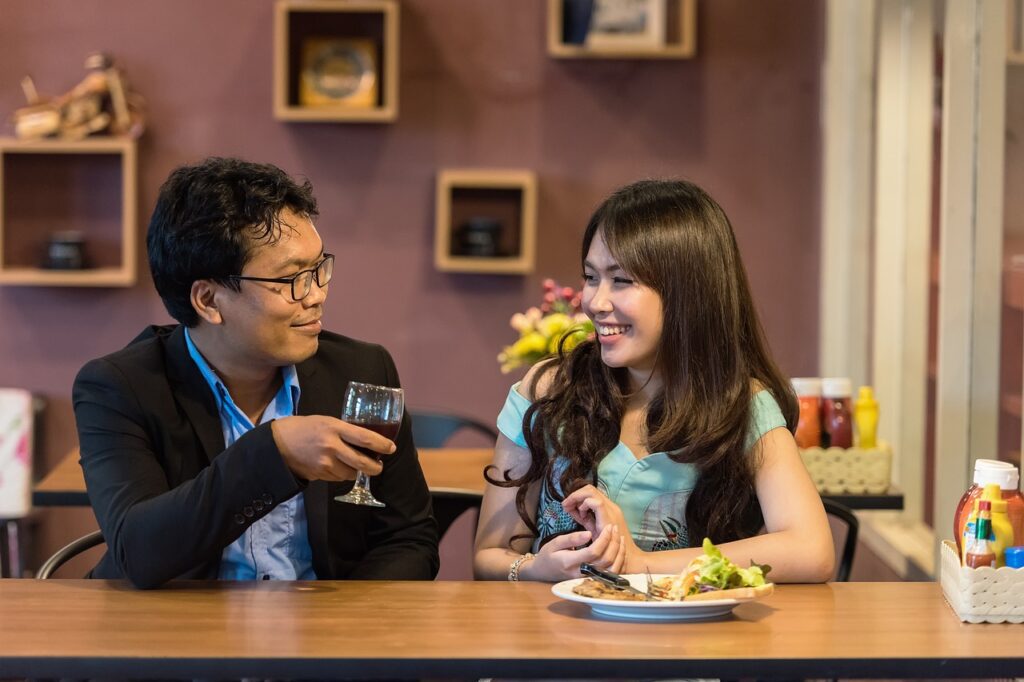 Food is essential. And for most travelers, it is the most exciting part of their travel experience. They get to experiment with foreign dishes and drinks, a different experience from what they have in their country.
For instance, planning a trip to Nigeria should prepare your mind for a lifetime experience with local dishes that are wonderful and healthy too. The famous Nigerian jollof rice is to kill for.
Many travelers and tourists have even had to take cooking classes on preparing most Nigerian dishes themselves after they taste them at restaurants. So while you plan that trip, research what foods and drinks are available in the destination you're traveling to.
Also, search directories online for local cafes, restaurants, bars, and pubs where your taste in delicacies and drinks can be satisfied. If it's a family trip, it is also crucial that you find out the best places to eat, bearing in mind what your budget says.
#11. Do You Have a Passport?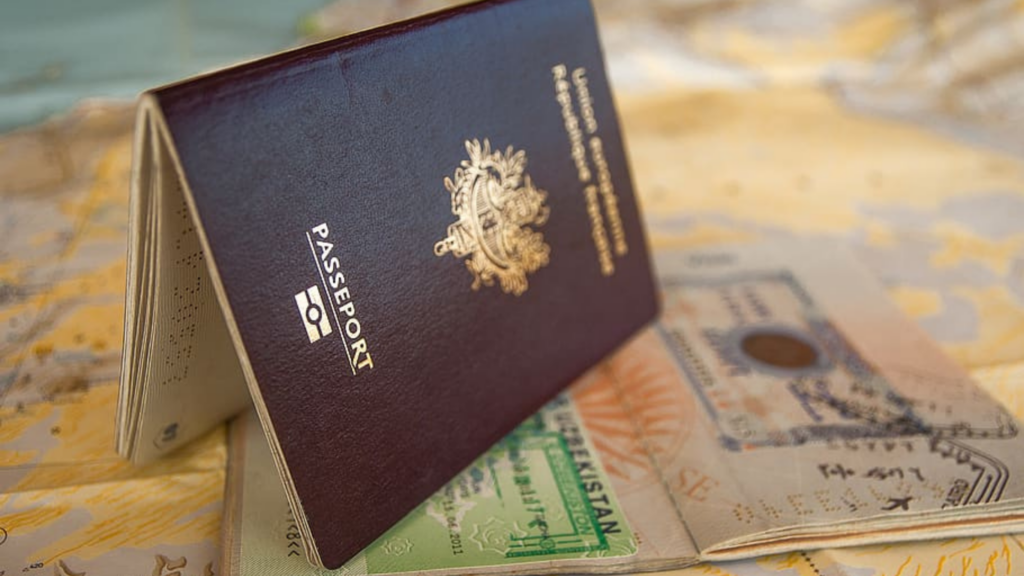 For overseas quick trips, you'd need an international passport, that's if you don't have one. Ideally, it is best to give yourself enough time to apply for a visa. Well, two months is okay to arrange a passport correctly.
Also, even if you do have a passport, you'd need to check the expiry date because most countries would require a passport valid for at least six months, beyond the duration of your trip. The passport ought to have enough pages for visas and stamps.
#12. Ensure Your Medically Fit to Travel
You'd need to be medically fit to embark on a trip. Getting sick on a journey that is supposed to be fun isn't such a wonderful experience. So, better to be sure you are medically fit to leave the city or country on a trip.
So, contacting your healthcare provider would be ideal. They could also provide you with travel vaccines if you get sick and can't access healthcare in your destination.
Travel insurance is what you need in moments of eventuality. What if something urgent and vital came up and you had to cancel your flight or trip after you've booked flights for the trip? Travel insurance can help you recover your money. After you book your flight for that trip, the next important step is to get travel insurance.
#13. Organize All Your Important Travel Documents
Planning a trip would require that you organize all the essential documents needed for the quick trip. There are documents you should never misplace, and for those documents, you'd need to make extra copies of them.
Shit happens, and companies might misplace your booking reservations. So, to be on the safe side, organize them, and make extra copies. These essential documents include visas, passports, tour bookings, flight tickets, etc.
#14. Technology Options
Part of planning that trip is ensuring that your destination has quality internet access. It could be frustrating to send emails or perform any online task and find out that the destination's internet service is poor. Also, find out the data plans and SIM card options available in your desired destination.
#15. How to Access Your Money
Everyone loves ease and convenience when it comes to accessing their money at any time. With the heavy international bank transaction fees when using the wrong credit cards, you might want to consider all your options. So, the advice is to look for credit cards with no currency conversion fees, international ATM withdrawals, and no annual fees.
#16. Confirm Flights Earlier
Lastly, Confirm your flight dates earlier before your departure day. A day before your departure is ideally the best day to confirm your flight. Flight schedules are bound to change not to miss your flight because you thought your flight schedule hasn't changed.
Anticipate
After the laid down plans for that beautiful, pleasurable adventure or quick trip, you would need to set a countdown, a daily reminder of some sort to help you, add daily details and contributions, or even alterations to your travel plan.
The countdown period helps put you in the right mood, even affects last-minute changes at home, work, etc. Each day neared your departure day should be dedicated to putting things in their proper perspective for the trip ahead.
You could even contact your bank and inform them of your travel plans so they don't block your credit and debit transactions when it shows the location is from a foreign country. Also, ensure all the necessary stuff you'd need for the trip-clothes, cash, documents, etc., are all taken care of.
There, you have it! I hope you find these tips quite helpful on how to plan a trip. If you do, please share with friends.
You can also comment in our comment box below. We'd love to hear how that trip turned out.
Disclaimer: Vasttourist always strives for content accuracy. Since the time of publishing, travel-related information regarding pricing, schedules, and hours may have changed. Please see individual websites embedded in this post for the most current trip-planning information.

Unless otherwise stated, Vasttourist does not claim ownership of any images used on our blog site. The respectful owners of all visual content have copyright protection. We try to include links to the sources. If any images are your property and you do not want them to appear on our blog, don't hesitate to contact us; we will take them down immediately. We support properly crediting the original writer, artist, or photographer.