Take A Break From Life And Go Green River Rafting!
Looking for a way to get away from your everyday routine and experience something exciting? Then why not try out green river rafting?
In this post, you'll discover the benefits of green river rafting: how it can be a great way to take some time off, connect with nature, and enjoy an adventure without too much risk. Read on to find out more! 
Rafting The Green River; What Is It?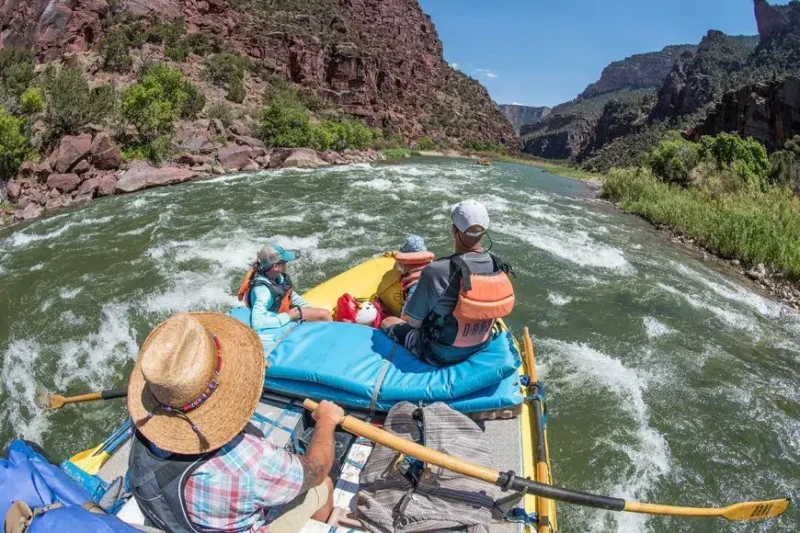 Everyone should go rafting on the Green River once in their lives. You'll find the Green River in the U.S. state of Utah. This area is a mecca for rafters from all over the globe. The Green River Rafting season typically runs from May to September.
During this time, the river is swollen with runoff from the melting snow in the nearby mountains. Whether an experienced rafter or a beginner, you will surely have an amazing time at Green River rafting in vernal Utah. 
Why Should You Go Green River Rafting?  
If you're looking for an escape from the hustle and bustle of everyday life, there's no better way to do it than by going green river rafting. You'll get to experience the excitement of Whitewater rafting while taking in the stunning natural surroundings. 
You may like to check out The Best Ways to Document Your Adventure – Capture Your Travel Experiences.
Here are four reasons why you should go green river rafting:
#1. Experience Adventure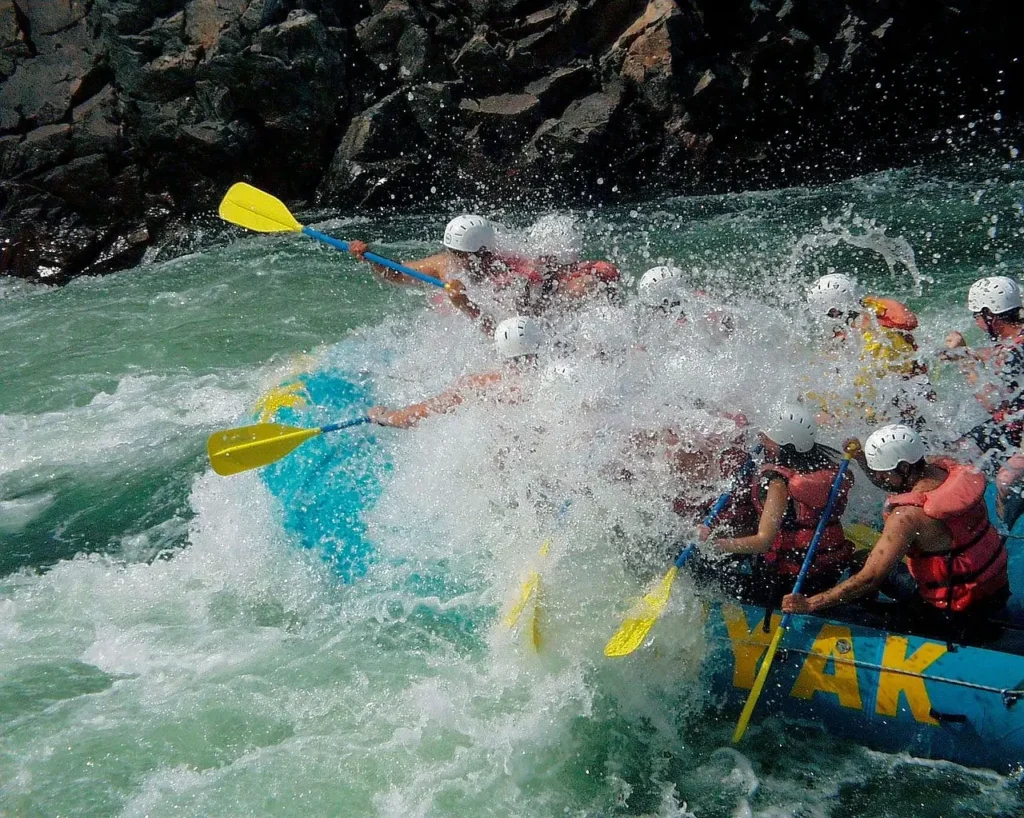 A trip down the green river is the way to go for the thrill-seeker who wants to add some excitement to their life. There's nothing like paddling through raging waters and navigating through rapids.
#2. It's a Great Workout
Green river rafting is perfect for you if you're looking for a fun and challenging workout. Paddling through the water is a great upper body, and maneuvering around rapids will give you a full-body workout.
#3. You Can Unplug from Technology
One of the best things about green river rafting is that it allows you to unplug from technology and reconnect with nature. For many people, spending time in nature is a great way to relax and rejuvenate.
#4. You'll Make Lasting Memories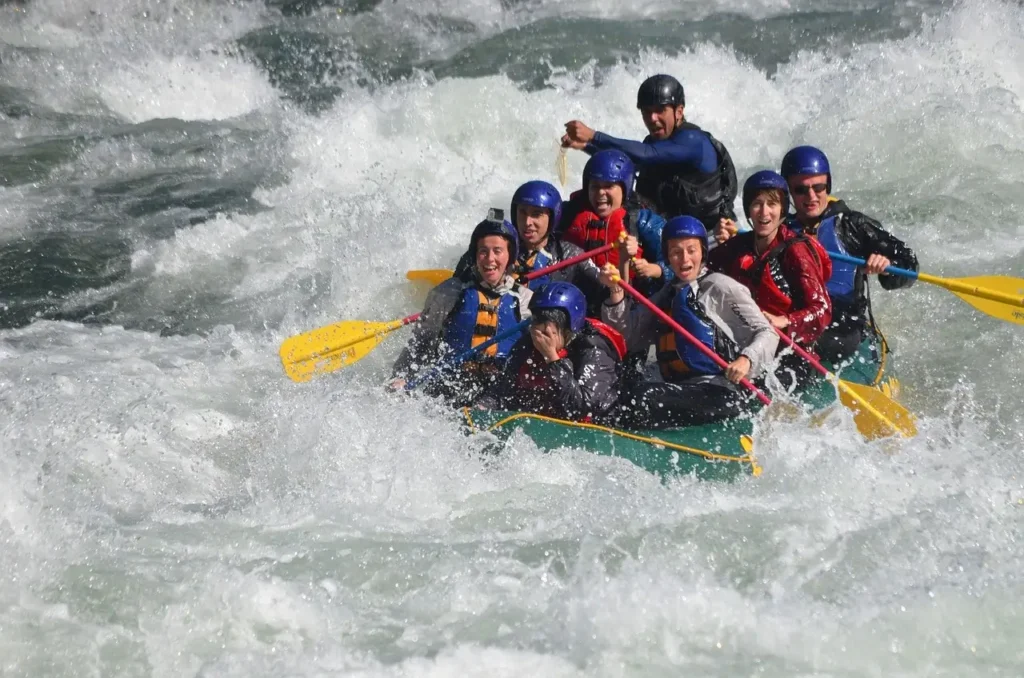 Spending time with family and friends is one of the best ways to create lasting memories. Green river rafting is the perfect group activity because it fosters teamwork and bonding.
Safety Tips For Green River Rafting
There are a few things to remember when rafting the Green River to stay safe. The first is always to wear a life jacket.
Even if you are a strong swimmer, the river can be deceptively powerful, and cold water can quickly sap your strength. Wearing a life jacket gives you a fighting chance if you end up in the water.
Next, be aware of your surroundings at all times. The Green River is full of obstacles like rocks and downed trees. Be sure to steer clear of them to avoid getting thrown from your raft or causing damage to your craft. Pay attention to the guide's instructions to know when to paddle and hold back.
Finally, listen to your body and take breaks as needed. Rafting can tax your muscles, so it's important to pace yourself. If you feel tired, take a break onshore and rest before returning to the river. By following these simple tips, you can ensure a fun and safe experience in green river rafting in vernal Utah.
You may also check out Steps on How to Fund Your Travel Adventures This Year.
Where To Find The Best Places For Green River Rafting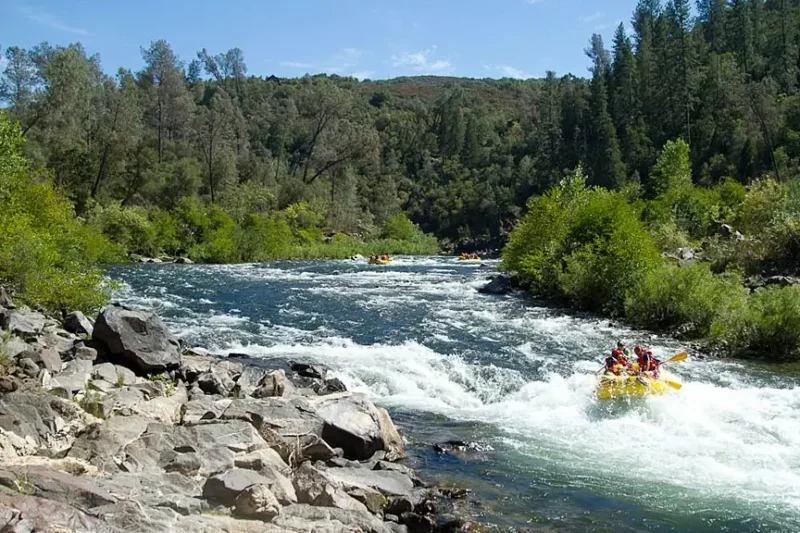 Rafting is a great way to enjoy the outdoors and get some exercise, but it can be hard to know where to start. Luckily, we've got you covered. Here are the best places for green river rafting:
-The American River in California is a great place for beginners. It has gentle rapids and beautiful scenery. 
-The Arkansas River in Colorado is perfect for intermediate rafters. It has more challenging rapids, but the views are still stunning.  
-The Green River in Utah is an excellent choice for advanced rafters. It has plenty of difficult rapids to test your skills.
It is essential to ensure that you must check out a hotel near green river Utah, before planning your trip here. TownePlace Suites is an extended-stay hotel perfect for adventure and enjoying outdoor activities such as rafting, fishing and swimming. This will help you organize other things timely and hassle-free.
There is another affordable hotel in Vernal where you'll feel at home. Springhill suites are the Uintah Basin's first choice for business travel or fun for the family. You must go to a website where prior room booking can be made and check out the different suites available.
The Benefits of Taking a Break from Life to Go Green River Rafting
A break from the hustle and bustle of daily life is essential to keeping your sanity. And what better way to take a break than to go green river rafting? Rafting down a serene river surrounded by nature is the perfect way to relax and rejuvenate yourself. 
The best part about green river rafting is that it's an eco-friendly activity. By opting for green river rafting, you're choosing an environmentally responsible way to vacation. This means you're helping preserve the area's natural beauty while getting some exercise and fresh air. 
There is always a minimum below which you cannot fully enjoy yourself. Begin saving in a high-interest savings account for your trips as soon as possible.
Conclusion
Going Green River rafting is a great way to take a break from everyday life and get closer to nature. It doesn't matter if you are an experienced rafter or a novice; the beauty of the river will leave an impression on everyone who takes part.
So why not throw your worries away and head out for exciting rapids? Grab some friends or family members, choose your route wisely, and enjoy every minute of it!