Uncovering Houston: A Guide to the Must-See Travel Spots
Houston, the United States' fourth largest and most populous city and Texas' largest, has plenty to see and do.
You would be amazed by the city's many museums, aquariums, amusement parks, state parks, shopping malls, and restaurants. It is a traveler's delight to choose from Houston's diversity.
When in Houston, your visit will remain incomplete if you don't take a tour of the Space Center, the most populous location of the city. However, there are other unique places to explore as well. Read on to know the must-see travel spots of Houston.
7 of the Choicest Places to Visit in Houston
Houston does not limit itself to these seven places – the list is never-ending. Yet, if you are looking for a few top picks here, these are some places you must keep on your bucket list.
#1. Space Center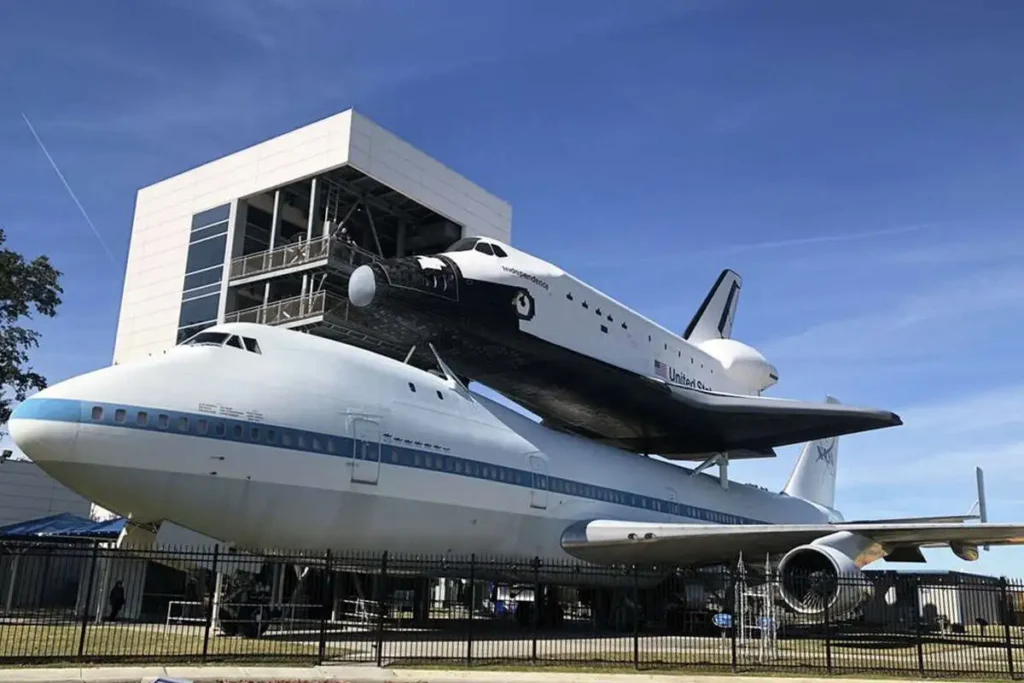 The Johnson Space Center is one of Houston's prized possessions. The official visitor center for the NASA Johnson Space Center, the Space Center Houston museum, gives people a first-hand look at space travel.
The museum, covering an area of 250,000, has more than 400 space artifacts. This includes fascinating space capsules like Apollo 17, Mercury 9, and Gemini 5.
The ticket charges vary, as they are free for kids aged three and below; $24.95 for 4–11-year-olds; $29.95 for adults; and $27.95 for 65-year-olds and above.
The NASA tram tour is a must-visit as it takes you into the Johnson Space Center's facility, so make your bookings in advance to take the absolute privilege of the same.
#2. Houston Zoo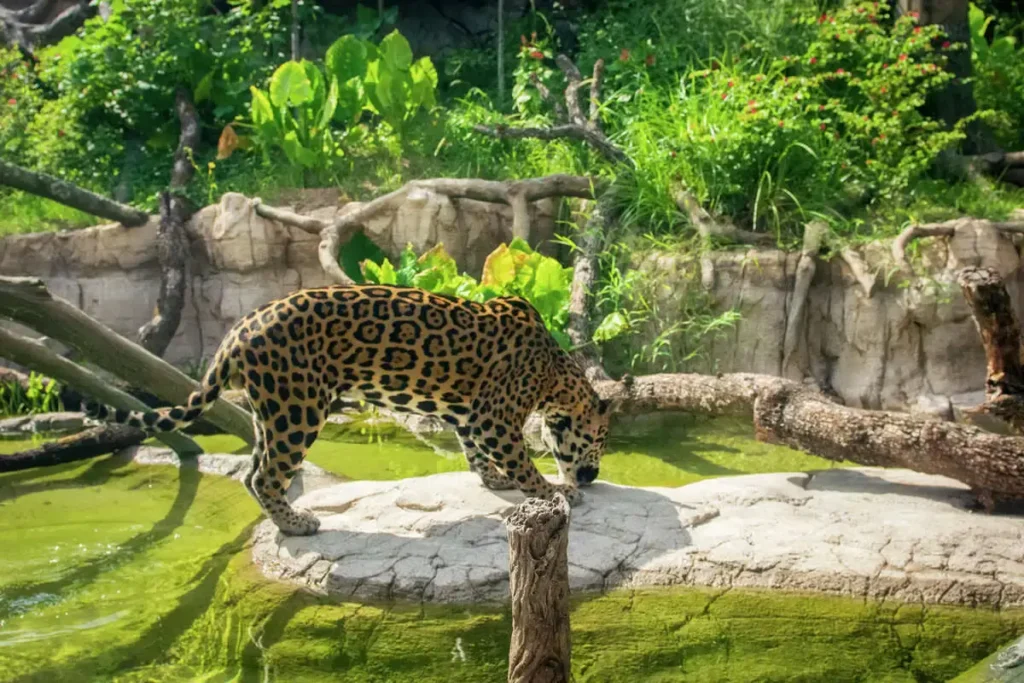 When you have kids as your traveling partners, visiting the Houston zoo is a mandate. You would see over 6000 exotic animals belonging to more than 600 species.
Don't be in a hurry, and manage your time well so that you can see most exhibits there, like the African Forest, McNair Asian Elephant Habitat, and Wortham World of Primates, to name a few.
The entry time is from 9 am-5 pm, and you wouldn't be permitted into the zoo after 4 pm.
Are you planning a road trip to texas for a waonderful vacation? why not check out the best things to do in Sugar Land (Texas), Galveston (Texas), and Lake Jackson (Texas).
#3. Museum District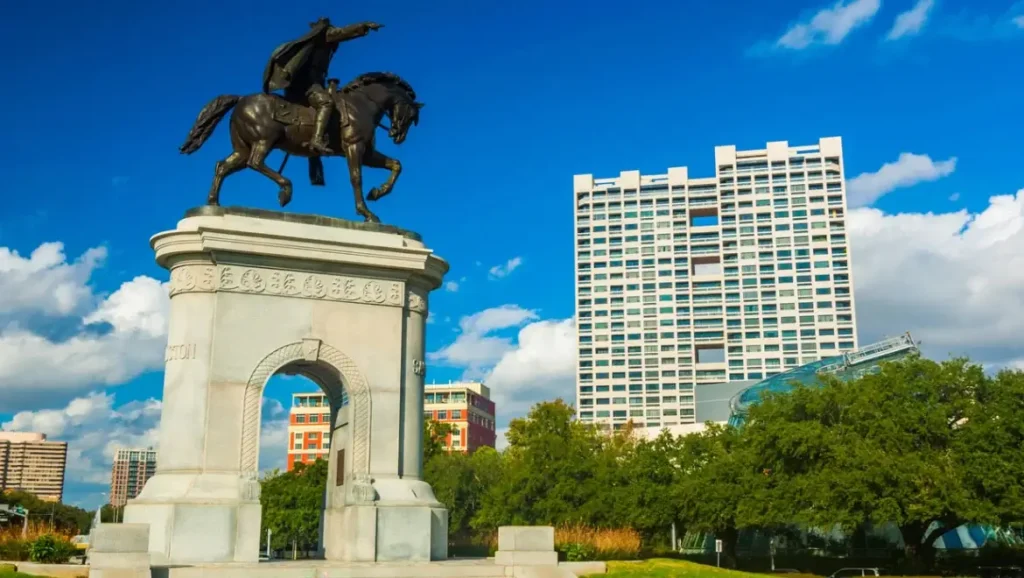 The Museum District is one of Houston's cultural assets, where you can see around 19 museums, of which 11 require no entry fee.
For the remaining museums, they have their free hours and days, when one needn't pay anything to enter. Thursdays have the most number of people going there as the majority of the museums have their free hours that day.
The Health Museum allows free entry from 2 pm -7 pm. The Children's Museum provides free access after 5 pm and the Houston Museum of Natural Science after 2 pm.
#4. Buffalo Bayou Park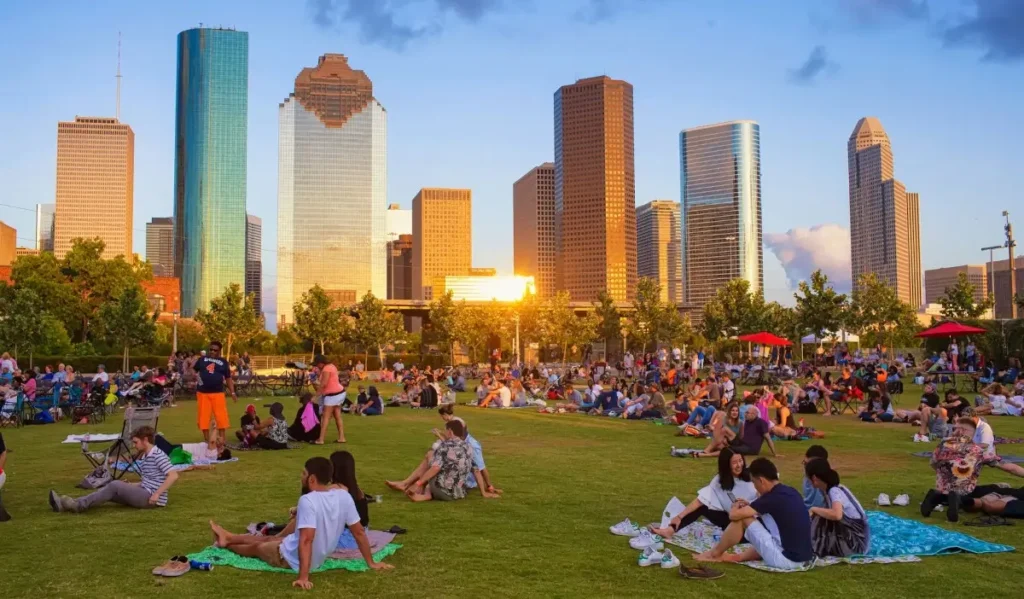 A day at the 160-acre Buffalo Bayou Park would be an exciting experience. This city park is a great place to escape the noise and stress of everyday life.
The park would always impress one with interesting attractions. The Johnny Steele Dog Park has a 2-acre area with separate play areas for big and small dogs.
There is also a designated place for dogs to swim alongside dog-washing areas. So for a day out with your four-legged friend, now you know where to go.
Another attraction is the Lee and Joe Jamail Skatepark, one of Texas's largest, known for hosting several events and competitions.
#5. Downtown Aquarium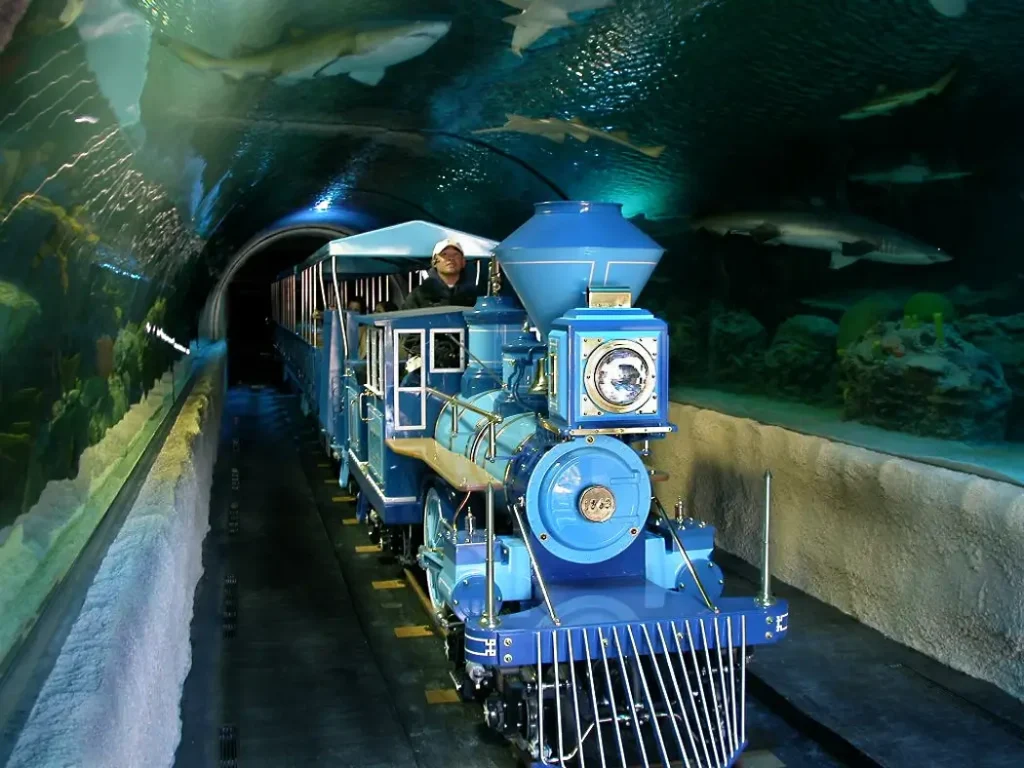 Does marine life fascinate you? Then, what could be perfect for you than the Downtown aquarium? Home to over 200 marine life, the aquarium has around eight exhibits that include the Louisiana Swamp, the shipwreck, the rainforest, and the Sunken Temple, to name a few.
It would help if you did not miss the Shark Voyage. You will experience a breathtaking underwater adventure on a train, going through the tunnels and sharing an up-close-personal moment with sharks.
There is plenty of amenities here, and the area around the aquarium also has banquet facilities, a bar, and two restaurants. Your kids would love the aquatic-themed carousel and the Diving Bell Ferris Wheel.
Looking for more thrills around Texas? Why not check out the best things to do in Waxahachie (Texas), Kerrville, and San Angelo (Texas).
#6. National Museum of Funeral History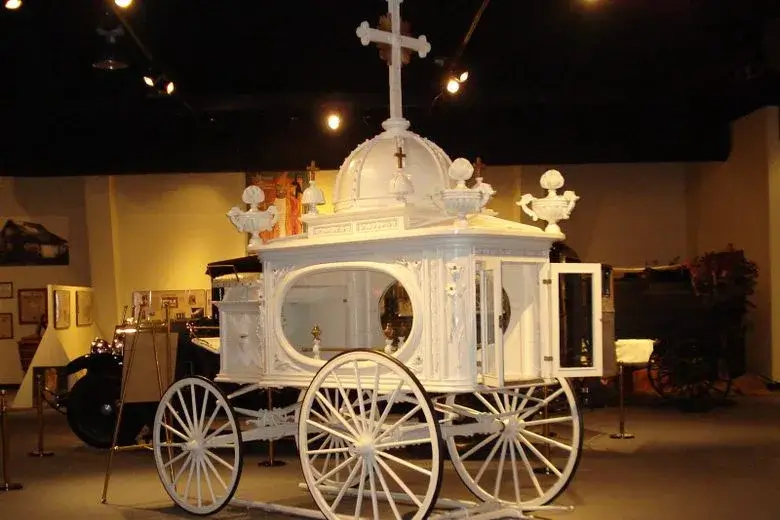 This is a unique museum with artifacts related to funeral services. You would get to know about a lot of things like hearses, caskets, and coffins.
In addition, you would find facts about eminent personalities like presidents, Popes, and celebrities. The timings of the museum are from 10 am to 4 pm from Monday to Friday, 10 am -5 pm on Saturdays, and 12 pm-5 pm on Sundays.
#7. Gerald D. Hines Waterwall Park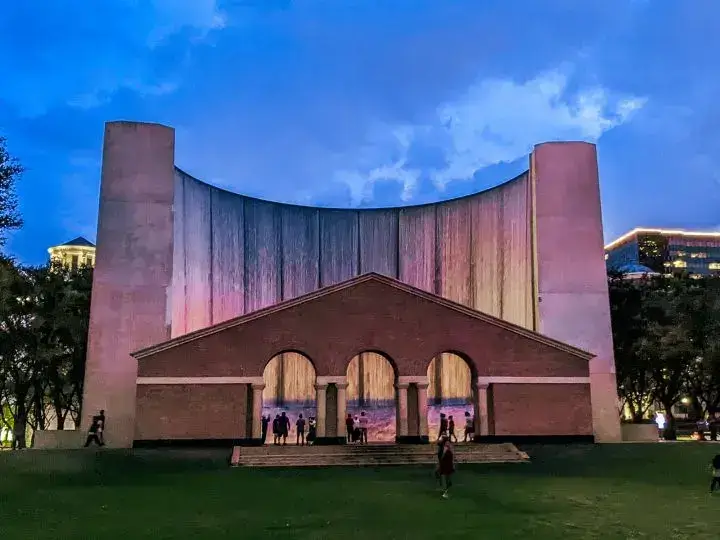 The Gerald D. Hines Waterwall Park is one of the most iconic landmarks and beautiful spots in Houston. The fountain is the main attraction. It is a beautiful piece of sculpture, and the water flows out of it in a graceful way, trickling down the concrete walls. The charm and gracefulness of the place would surely make you admire the beauty in awe.
You would need more of Houston, as there is much more than the places mentioned above. Hermann Park, the Art Car Museum, Minute Maid Park, Waterfall Park, and many other places are fun to visit in Houston.
When in Houston, take advantage of the sumptuous platter the city offers, from waffles to kolaches, tamales to pho, and much more.