10 Best Places To Visit In Kansas During Summer
With winter almost over, people and families across the United States are beginning to think about or even finalize their vacation plans for this summer.
Perhaps you're going on a beach trip, visiting somewhere you've never been before, or maybe you're visiting family.
If your summer vacation is taking you through Kansas, many may wonder about the best places to visit in Kansas during summer. But don't be mistaken. There is much to do in Kansas, including these ten places below.
What are the Best Places To Visit In Kansas During Summer?
#1. The Wichita Gardens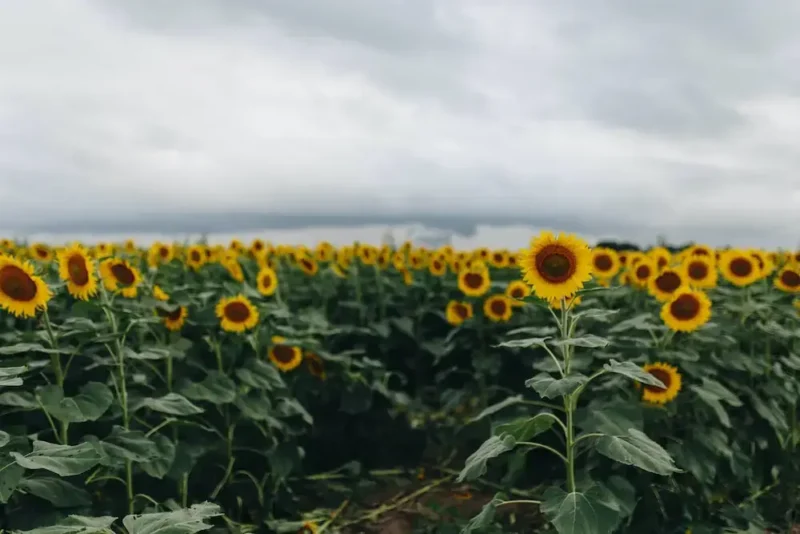 This botanical garden, over 17 acres, is one of the best in the Midwest and one of the best attractions in Kansas.
During the peak season, over 4,000 species of plants can be seen in its 30+ gardens and exhibits. Admissions to the gardens change throughout the year and depend on the season you plan on going.
Address: 701 Amidon St, Wichita, KS 67203, United States
#2. Dwight Eisenhower Presidential Library
Former President Dwight Eisenhower's presidential library, museum, and boyhood home are located in Abilene, Kansas.
There you can find the complete history of Eisenhower's life from his childhood to his time serving in the United States military, including being a commander during World War II and his time as the 34th President of the United States.
Admission to the visitors' centre, his gravesite, and archives is free, while the museum's entrance is $20.
Address: 200 S E 4th St, Abilene, KS 67410, United States
#3. Bill Snyder Family Stadium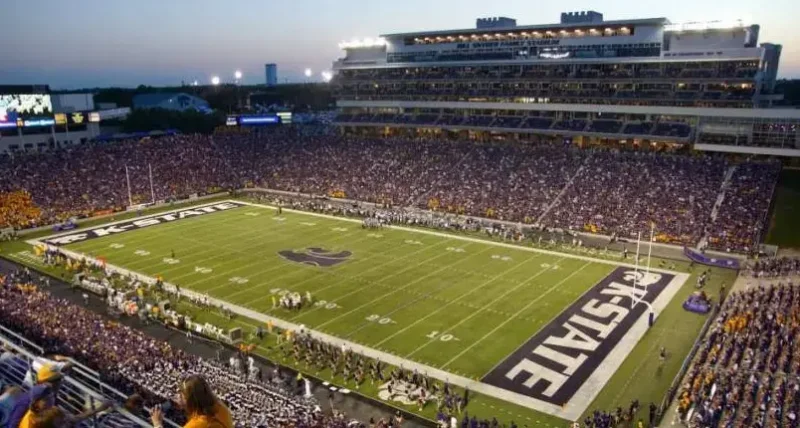 Are you a college football fan? Then checking out Bill Snyder Family Stadium in "The Little Apple" of Manhattan, Kansas, is a must.
Home of the Kansas State Wildcats, the stadium is named after legendary Kansas State head coach Bill Snyder. The stadium holds over 50,000 fans and is the eighth largest in the Big 12 conference.
If you're visiting Kansas during football season, you can bet on the Wildcats and more using one of Kansas's sports betting.
Address: 2201 Kimball Ave, Manhattan, KS 66502, United States
Address: 1100 N Plum St, Hutchinson, KS 67501, United States
#4. Cosmosphere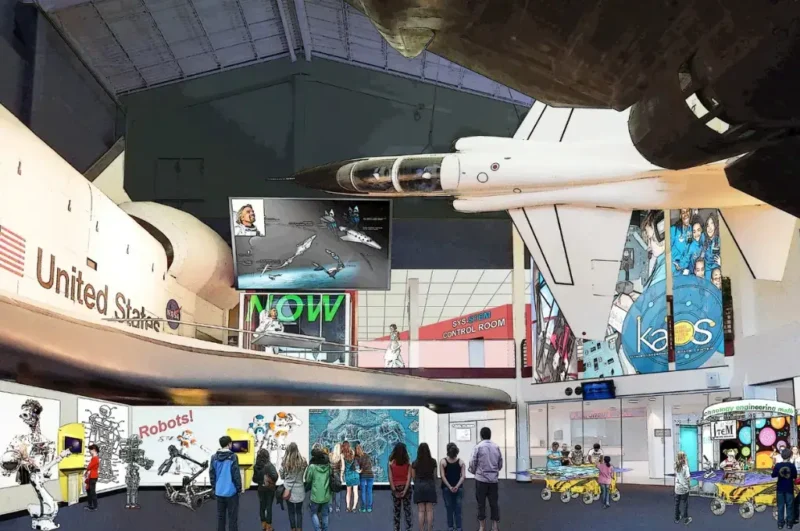 Those who have a love for outer space will love the Cosmosphere. The space museum is one of the biggest in the United States. It houses over 10,000 different artifacts from the United States and Russian spaceflights, making it the most extensive collection from the two countries combined.
It's one of the highest acclaimed STEM education centers in the world as well. Admission is $27.50 for adults, $24.50 for seniors over 60 and military members, and $18.50 for children between the ages of four and 12.
Address: 1100 N Plum St, Hutchinson, KS 67501, United States
Looking for more things to do in Kansas for a wonderful Vacation? Why not check out the best places to visit in Garden City (Kansas), Lawrence (Kansas), and Fun Things to Do in Dodge City (Kansas).
#5. Allen Fieldhouse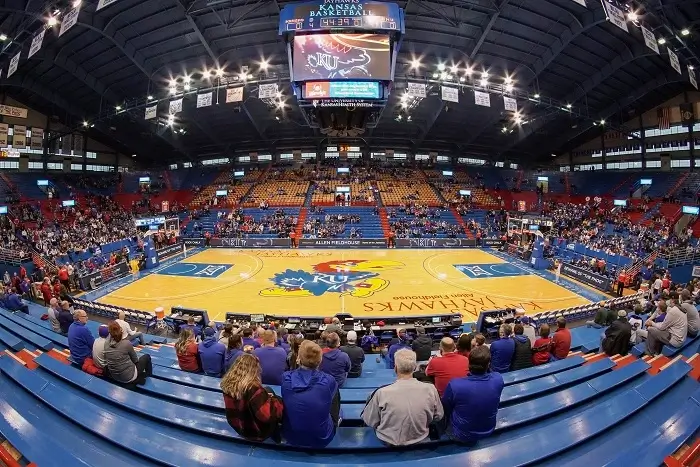 Allen Fieldhouse is one of the country's most well-known college basketball arenas and is the home of the legendary Kansas Jayhawk basketball program.
The Fieldhouse, also known as "The Phog", is in Lawrence and holds over 16,000 spectators. On top of hosting Kansas basketball games, it also has concerts and other events throughout the year.
Address: 1651 Naismith Dr, Lawrence, KS 66044, United States
#6. Boot Hill Museum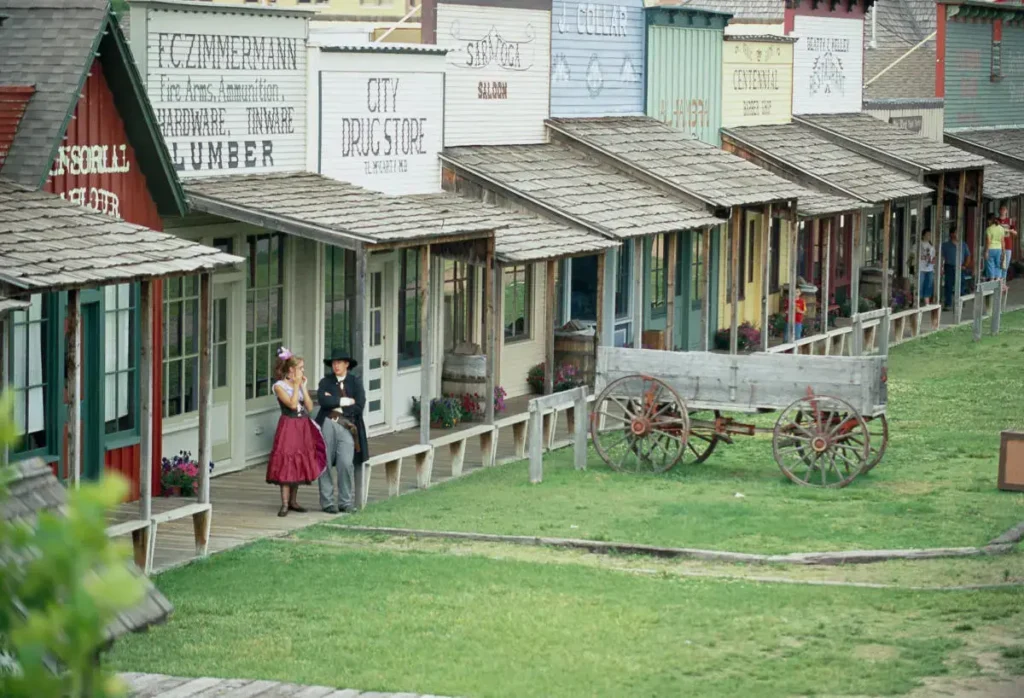 Boot Hill Museum, located in Dodge City, is dedicated to preserving the history of the Old West. In the museum are over 20,000 artefacts of the American West, many with ties to Dodge City, Kansas, and the surrounding areas.
Visitors can also visit the Kansas Cowboy Hall of Fame outside the museum and take in one of the complex's entertainment spectacles, including simulated gunfights.
Address: 500 W Wyatt Earp Blvd, Dodge City, KS 67801, United States
#7. Monument Rocks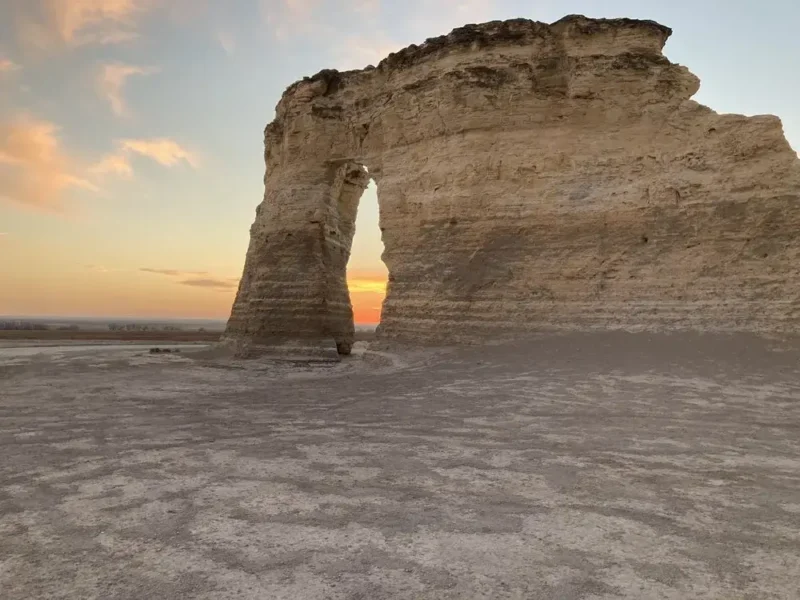 The Monument Rocks are a natural landmark in Kansas formed approximately 80 million years ago; they are a group of chalk rock formations outside of Oakley, Kansas.
It was designated a U.S. National Natural Landmark in 1968 and named one of the 8 Wonders of Kansas in 2008 by the Kansas Sampler Foundation.
Address: Lewis, KS 67748, United States
#8. Tallgrass Prairie National Preserve
A United States National Preserve located north of Strong City. The preserve is over 400,000 square miles of tall grass prairie, hence the name. 
Home to the preserve is a wide range of animals, including a herd of bison reintroduced in the preserve in 2009.
Address: 2480B KS-177, Strong City, KS 66869, United States
#9. Kansas Speedway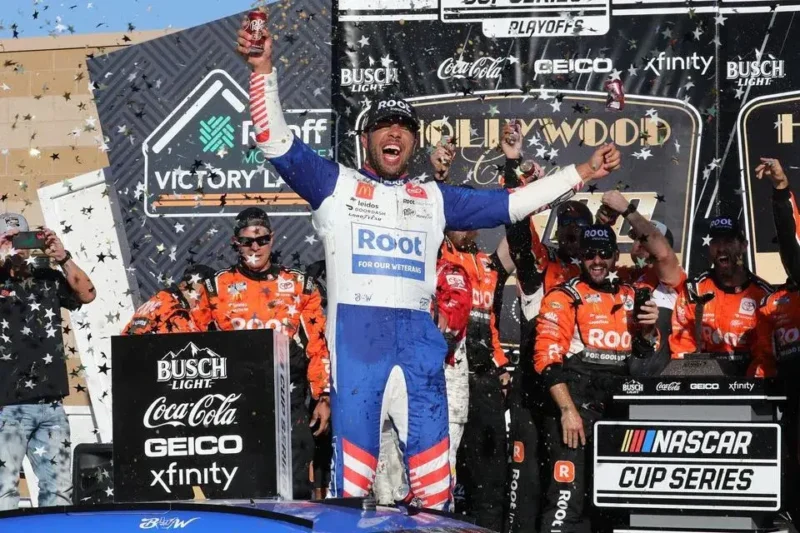 Are you a racing fan? Then Kansas Speedway would be a must for you. The 1.5-mile track just outside Kansas City has hosted two NASCAR races every year since opening in 2001 and is owned and operated by NASCAR itself.
Also at the track is a Hollywood Casino, so even if you're there during a weekend with no racing, you can still find plenty of do near the way.
Address: 400 Speedway Blvd, Kansas City, KS 66111, United States
#10. Garden of Eden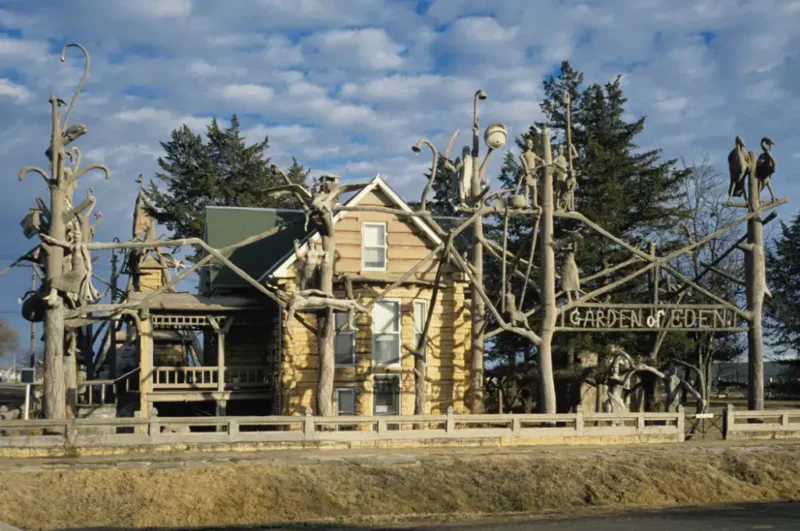 Finally, art fans can travel to Lucas to explore the Garden of Eden. The Garden of Eden is nearly 120 years old, originally built in 1904 by Civil War Veteran S.P Dinsmoor.
Over his life at the cabin, Dinsmoor would create a wide range of different sculptures and artwork. There is a variety of folk art and paintings inside the cabin home and other buildings on the grounds and outside.
Admission is just $9 for adults, while for children ages five through 11, it is just $4. It's a great combination of beautiful artwork that has stood the test of time but is also great family fun at an affordable price.
Address: 305 E 2nd St, Lucas, KS 67648, United States
Time to spare? Why not check out the best things to do in Whitianga (New Zealand), Peterborough (England), and Bakersfield (California).
Disclaimer: Vasttourist always strives for content accuracy. Since the time of publishing, travel-related information regarding pricing, schedules, and hours may have changed. Please see individual websites embedded in this post for the most current trip-planning information.

Unless otherwise stated, Vasttourist does not claim ownership of any images used on our blog site. The respectful owners of all visual content have copyright protection. We try to include links to the sources. If any images are your property and you do not want them to appear on our blog, don't hesitate to contact us; we will take them down immediately. We support properly crediting the original writer, artist, or photographer.