20 Fun & Best Things To Do In Miramichi NB (New Brunswick)
If you are searching for the best things to do in Miramichi NB, then you are on the right page! Miramichi is a beautiful city located in the northeastern part of New Brunswick, Canada.
This vibrant city is the perfect destination for anyone looking for a memorable vacation experience, with its stunning natural beauty, fascinating history, and welcoming travelers of all ages.
Rich forests, glistening rivers, and picturesque lakes that surround the city offer a variety of outdoor activities like hiking, kayaking, fishing, and bird-watching.
In this article, we have highlighted the top 20 things to do in Miramichi to help you get the most out of your visit here.
#1. Ritchie Wharf Park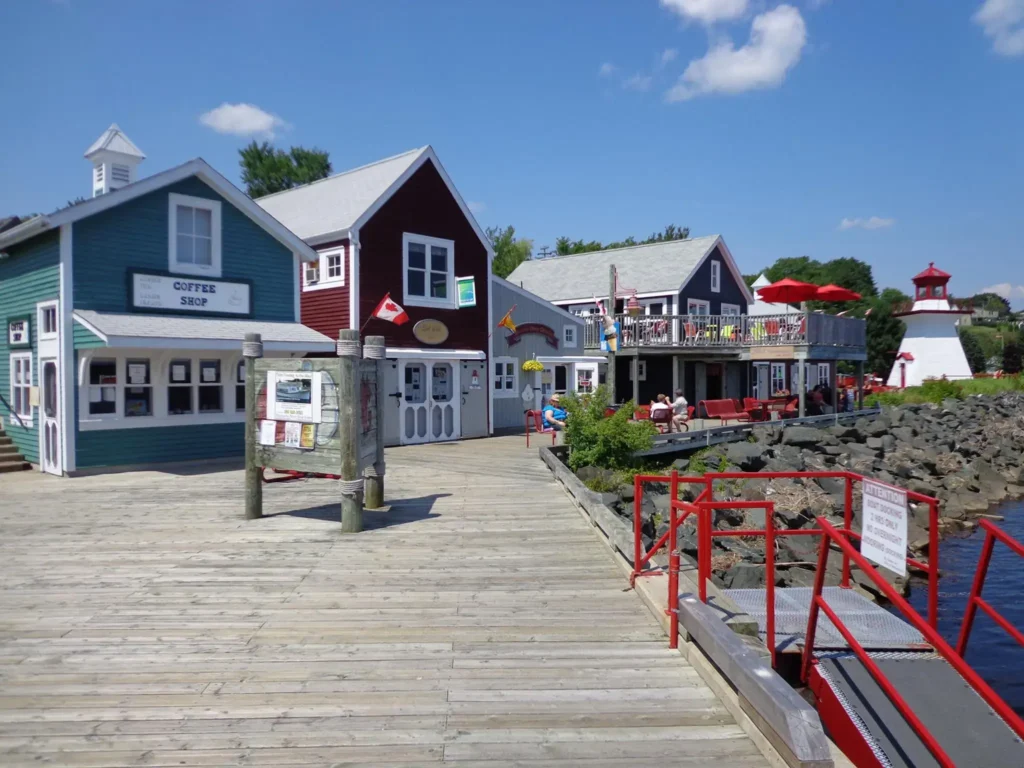 If you are looking for the best places to visit in Miramichi, then you should explore Ritchie Wharf Park. Ritchie Wharf Park is a must-visit attraction you should take advantage of, especially if you enjoy outdoor activities.
This wonderful park offers a range of entertaining activities for visitors of all ages, making it an ideal spot for families, couples, or solo travelers.
Start your day by taking a stroll along the park's boardwalk, which gives you a fantastic view of the picturesque Miramichi River. Keep an eye out for local wildlife like ospreys, bald eagles, and otters.
If you enjoy fishing, Ritchie Wharf Park offers some of the best fishing opportunities you really shouldn't miss out on. You can find a variety of fish species here, such as salmon, trout, and sturgeon.
If you're traveling with your kids, you should bring them to the park's playgrounds, splash pad, and miniature golf course. The park also has picnic areas and a canteen, making it easy to enjoy a meal in the great outdoors.
Address: 84 Nortons Ln, Miramichi, NB E1V 2G1, Canada
#2. French Fort Cove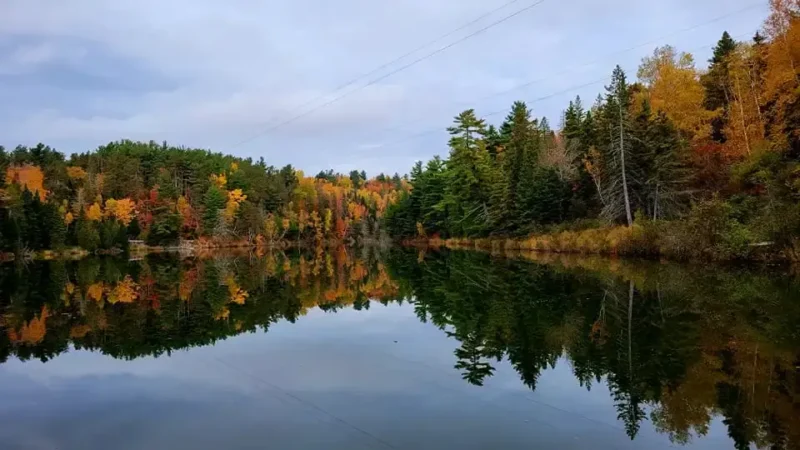 French Fort Cove is one hidden gem attraction you shouldn't miss out on during your visit to this city.
One of the popular activities you shouldn't miss out on at the Cove is hiking along its scenic trails. With over 5 kilometers of trails, you can enjoy the breathtaking views of the cove, including waterfalls, caves, and forests.
The Cove also has several lookout spots where you can explore the stunning views of the surrounding landscape.
The calm waters of the cove are perfect for both beginners and experienced kayakers, where you get to explore the river challenge of navigating around the various rock formations and hidden coves.
You should also check out the French Fort Cove zipline adventure that is going to lift you high above the cove's trees.
There are also several picnic areas available. You can hang out with your friends and family while exploring the beauty of the surrounding nature. So, if you are looking for what to do in Miramichi, then go hiking at the cove.
#3. Cineplex Cinemas Miramichi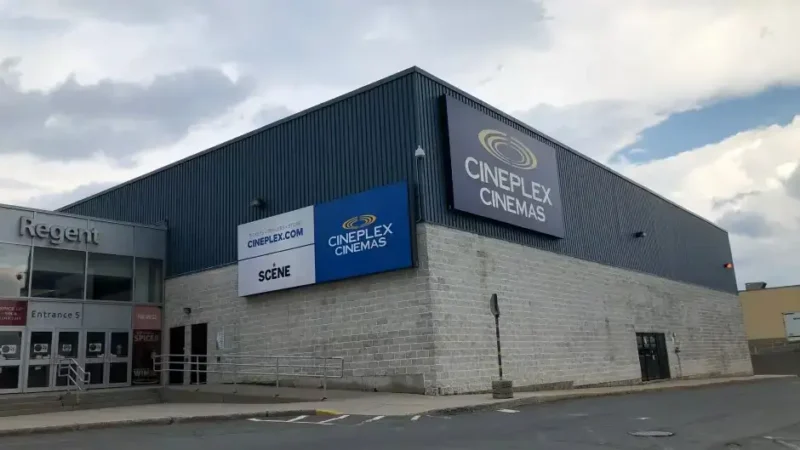 Cineplex Cinemas Miramichi is a must-visit destination, especially for movie lovers. The modern audio and visual equipment in the theater guarantees that every scene is vividly portrayed and that every sound is crystal clear.
The Cinema has comfortable seats, which is intended to deliver the best possible cinematic experience.
The concession stand has a selection of drinks and snacks to fulfill your appetite if you're hungry. Along with a bag of popcorn and your preferred beverage, you can watch a movie.
Address: 2480 King George Hwy, Miramichi, NB E1V 6W4, Canada
#4. Middle Island Irish Historical Park
Middle Island Irish Historical Park is a popular tourist attraction that combines history, nature, and recreation.
Visit the interpretive center, where you get to discover the area's rich Irish ancestry and the park's past. Irish immigrants started out residing in the park in the early 1800s.
You can find out information about the region's past by visiting the exhibits and artifacts at the center. Picnic locations are available for people who like to enjoy their meals outside.
You should check out some of the events held here, such as festivals of music, cultural gatherings, and workshops. Make sure you check out the park's event schedule to see what's on during your visit.
Address: Middle Island, 2345 Water St, Miramichi, NB E1N 3A8, Canada
#5. Water Street Farmers' Market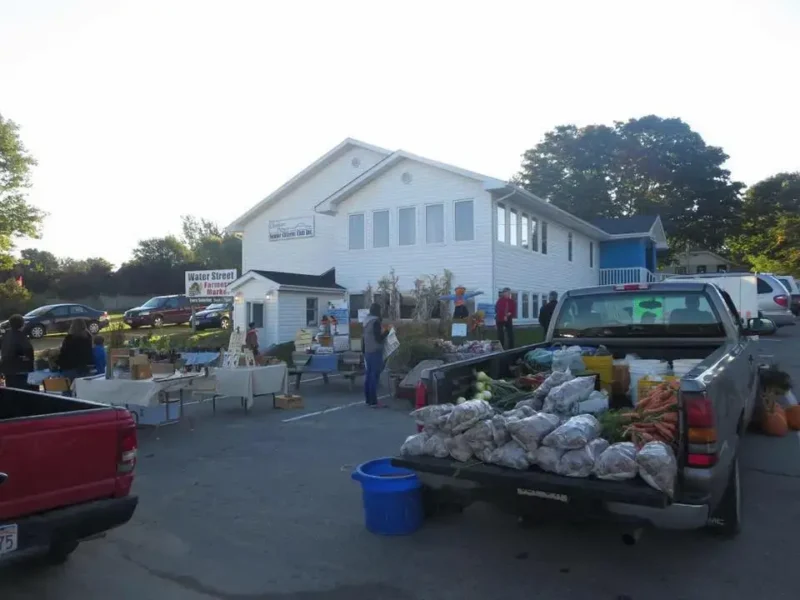 You should visit Water Street Farmers' Market if you're looking for fresh foods and artisanal goods. As soon as you enter the market, you will see vibrant stalls selling a variety of seasonal fruits and vegetables.
You can pick up a basket of juicy strawberries or crisp apples and even strike up a conversation with the farmer who grew them.
But there's much more to do at the Water Street Farmers' Market than just shopping for groceries. You can grab a cup of coffee or a pastry from one of the many food vendors and settle down at one of the tables to people-watch and soak up the vibrant atmosphere.
Also, remember to check out the artisanal crafts on display, from handmade soaps to intricately woven baskets.
Address: 1 Ellis St, Miramichi, NB E1N 2X9, Canada
While you are exploring Canada of a wonderful vacation you may like to check out the bets things to do in Brampton (Ontario, Canada), Windsor Ontario (Canada), and Waterloo IOWA, (ONTARIO, CANADA).
#6. Maurie's Mini-Putt & Ice Cream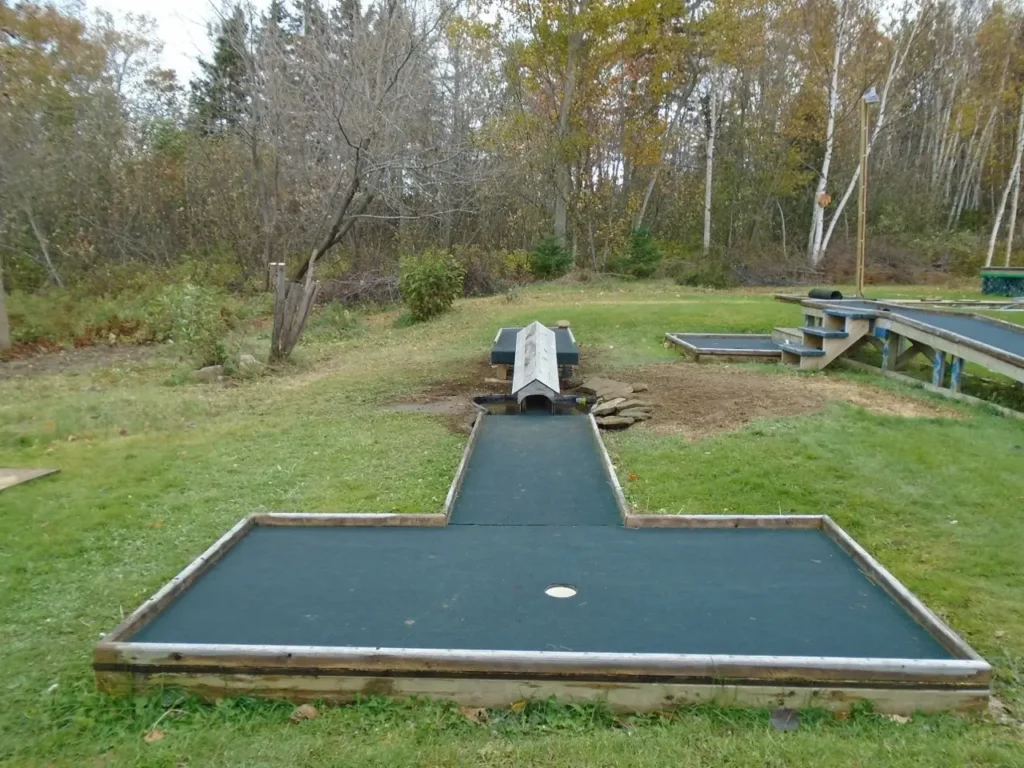 Maurie's Mini-Putt & Ice Cream is a must-visit spot in Miramichi for anyone looking for a fun-filled day with their family.
You start by checking out the miniature golf course, which has 18 challenging holes that are perfect for both kids and adults.
After a round of mini-golf, you should head over to the ice cream parlor and indulge in some of the most delicious ice cream you've ever tasted. There's a wide variety of flavors to choose from, so you're sure to find something to suit your taste buds.
If you're looking for more entertainment, Maurie's Mini-Putt & Ice Cream also offers other fun activities like a bouncy castle, a playground, and a batting cage. You'll have plenty of options to keep the whole family entertained and happy.
Address: 1196 Water St, Miramichi, NB E1N 1A2, Canada
#7. Beaverbrook House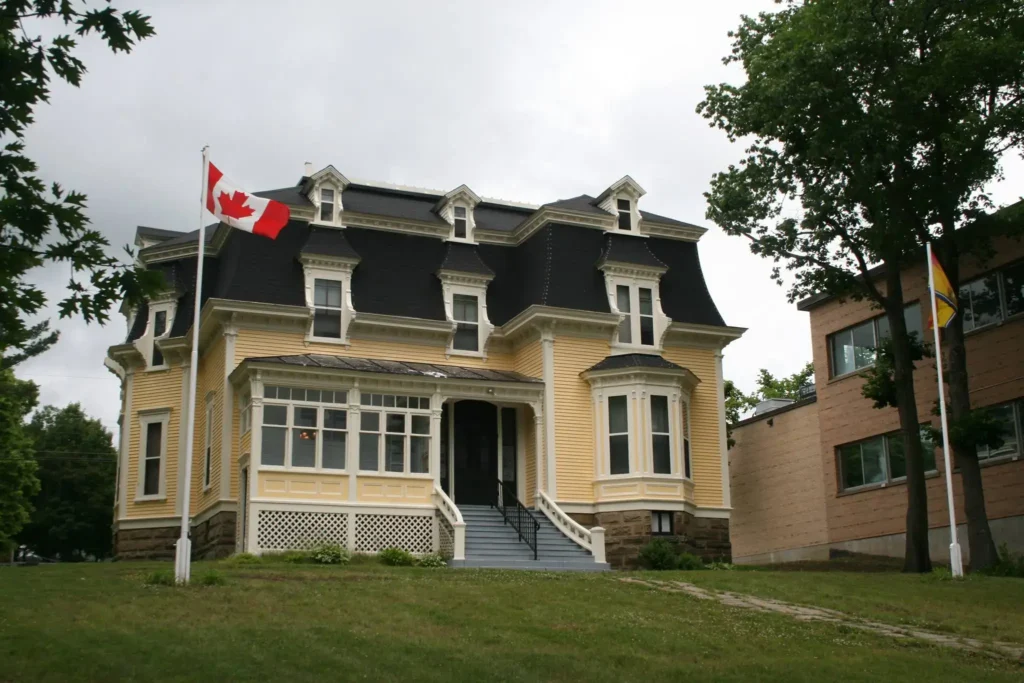 This beautiful historical mansion, situated in Miramichi, New Brunswick, was constructed in 1877. Lord Beaverbrook, a well-known newspaper tycoon and philanthropist, previously resided in this gem attraction.
Today, the house has been converted into a public museum that allows guests to get a glimpse into this significant individual's life and times.
Upon arrival, you'll be welcomed by the lovely facade of the house and its grand entrance. You get to see a variety of fascinating artifacts and exhibits showcasing the history of Miramichi and the accomplishments of Lord Beaverbrook himself inside the house.
You will get a chance to see the art collection that Lord Beaverbrook amassed over his lifetime. The collection includes works by some of the most renowned artists of the 20th century, including Salvador Dali and Walter Sickert.
You also get to see some of the personal belongings of Lord Beaverbrook, such as his desk and writing materials, as well as artifacts and memorabilia from the First and Second World Wars. Add this to your list of things to do in Miramichi, NB, this weekend!
Address: 518 King George Hwy, Miramichi, NB E1V 1N1, Canada
#8. Yoga Block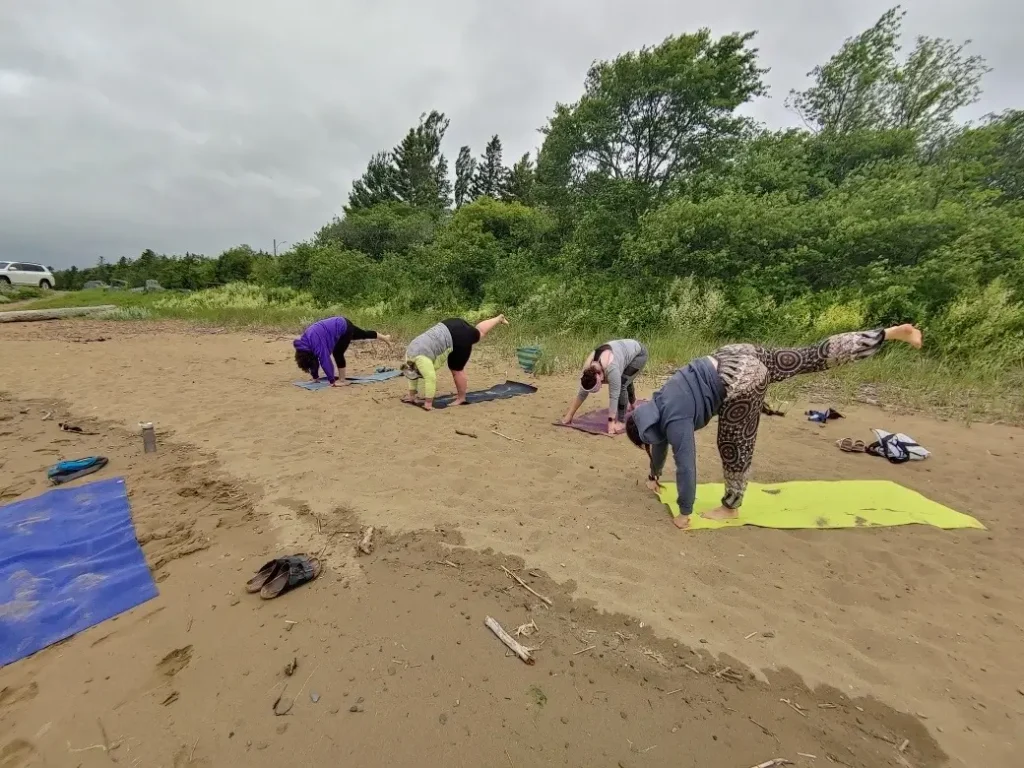 Yoga Block in Miramichi offers visitors relieving treats to improve their wellness. One of their activities to help you improve your health is by participating in the yoga class available for all levels, from beginners to advanced.
The instructors are skilled and knowledgeable and will make sure that you have the best experience.
After the yoga class, you should head to the tea room to enjoy a refreshing beverage and a healthy snack.
You should also check out the massage treatment at the on-site spa. The skilled therapists will help you unwind and release any tension, leaving you feeling relaxed and rejuvenated.
Address: 2022 King George Hwy, Miramichi, NB E1V 5R2, Canada
#9. W.S. Loggie House and Cultural Center
This historic house, which was turned into a cultural center, offers visitors a glimpse into the town's rich history and cultural heritage. As you step inside the center, you'll be transported back in time with the beautifully preserved Victorian-era architecture and antique furnishings.
Make sure you participate in the guided tour, where you get to learn about the fascinating history of the Loggie family and their contributions to the town's development.
The center also features a variety of cultural exhibits that showcase the area's diverse heritage, from the Mi'kmaq First Nations to the Irish and Scottish settlers.
In addition to the cultural exhibits, the center offers a range of educational and cultural programming throughout the year, including workshops, lectures, and performances. Add this to your list of fun things to do in Miramichi, NB today!
Address: 222 Wellington St, Miramichi, NB E1N 1M9, Canada
#10. MacDonald Farm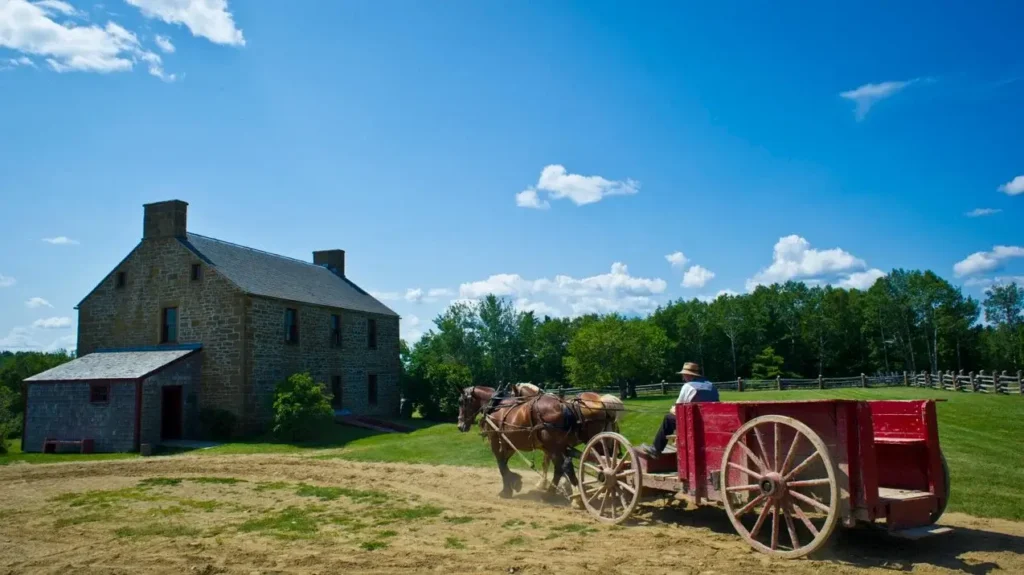 MacDonald Farm is an excellent place for families and friends to spend a day exploring nature.
One of the main attractions here is the historical buildings that have been preserved for over a century. It would help if you took a stroll through the farm's heritage house.
You can explore the barn, blacksmith shop, carriage shed, and other farm buildings that have been restored to their former glory.
For those interested in nature, MacDonald Farm offers a picturesque nature trail that runs through the woods, along the river, and into the fields. This trail offers an opportunity to view the local wildlife and appreciate the serene beauty of the Miramichi River.
The farm also hosts several events throughout the year, including the Miramichi Agricultural Exhibition, which attracts visitors from all over the region.
Address: 600 NB-11, Lower Newcastle, NB E1V 7G1, Canada
#11. Miramichi River Boat Tours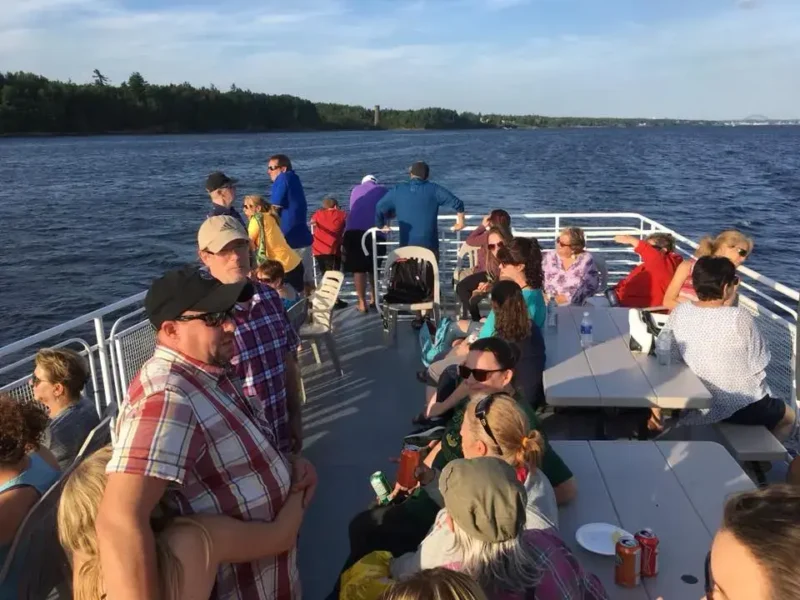 As one of the hidden gems in Miramichi, Miramichi River Boat Tours offers you a wonderful opportunity to explore the beauty of the Miramichi River. The welcoming staff will greet you as soon as you enter and will accompany you on the tour.
The boat ride will take you through the crystal-clear river, where you'll get a chance to see a wide variety of wildlife, such as bald eagles, ospreys, and beavers, in their natural habitat.
During the tour, you'll get to learn about the rich history and culture of the region. The tour guides will share fascinating stories and facts about the area, and you'll get to see historic sites like Beaubears Island, which was once a meeting place for the Mi'kmaq people and early European settlers.
You might even catch a glimpse of the famous Miramichi Atlantic salmon as they swim upstream. The boat tour lasts for around two hours.
Address: 84 Nortons Ln, Miramichi, NB E1V 2G2, Canada
If you are looking for more places to visit in Texas in the U.S then you can check out the best places to visit in Rockwall (Texas), Round Rock (Texas), Beaumont (Texas), and best Places to Visit in Lake Jackson (Texas).
#12. L&A Goldsmith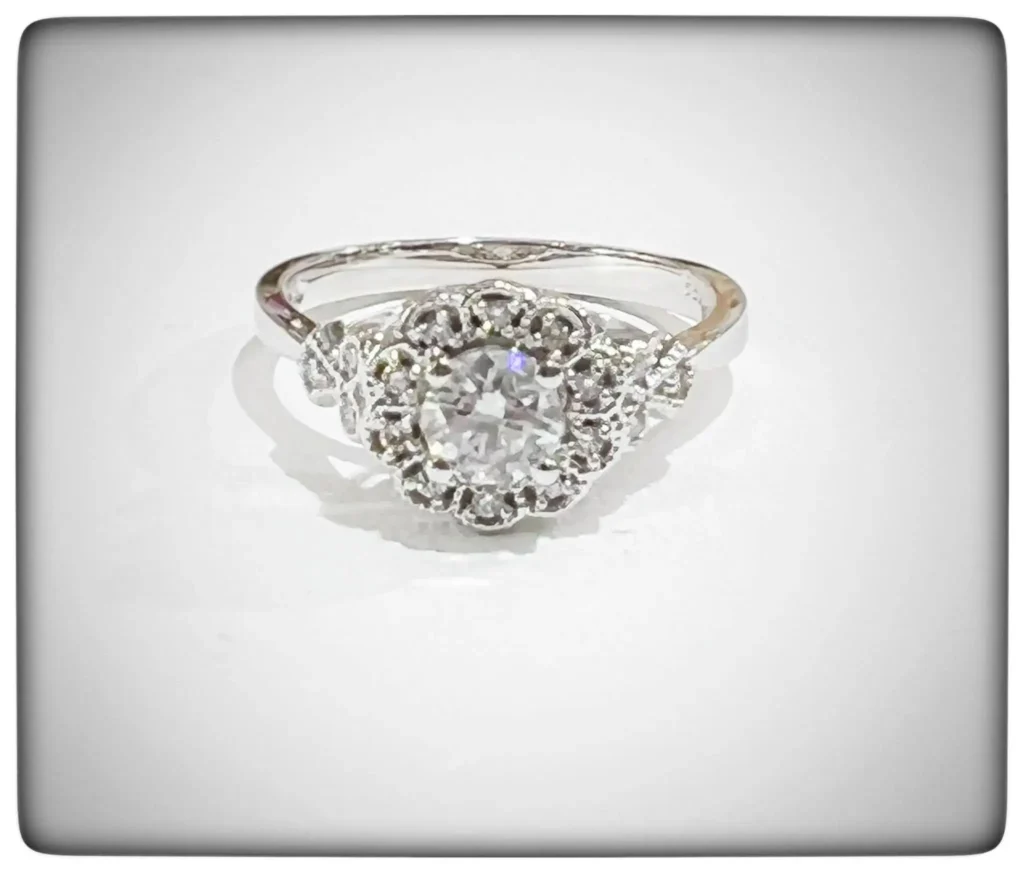 L&A Goldsmith is one wonderful attraction you should take advantage of during your visit to Miramichi. Whether you're a history buff or a nature lover, this idyllic destination has something for everyone.
Start your adventure with a visit to the Miramichi River, a picturesque waterway that's ideal for fishing, kayaking, and canoeing. You can also take a stroll along its banks and bask in the beauty of the surrounding landscape.
Address: 108 Ellen St, Miramichi, NB E1V 2N1, Canada
#13. Beaubears Island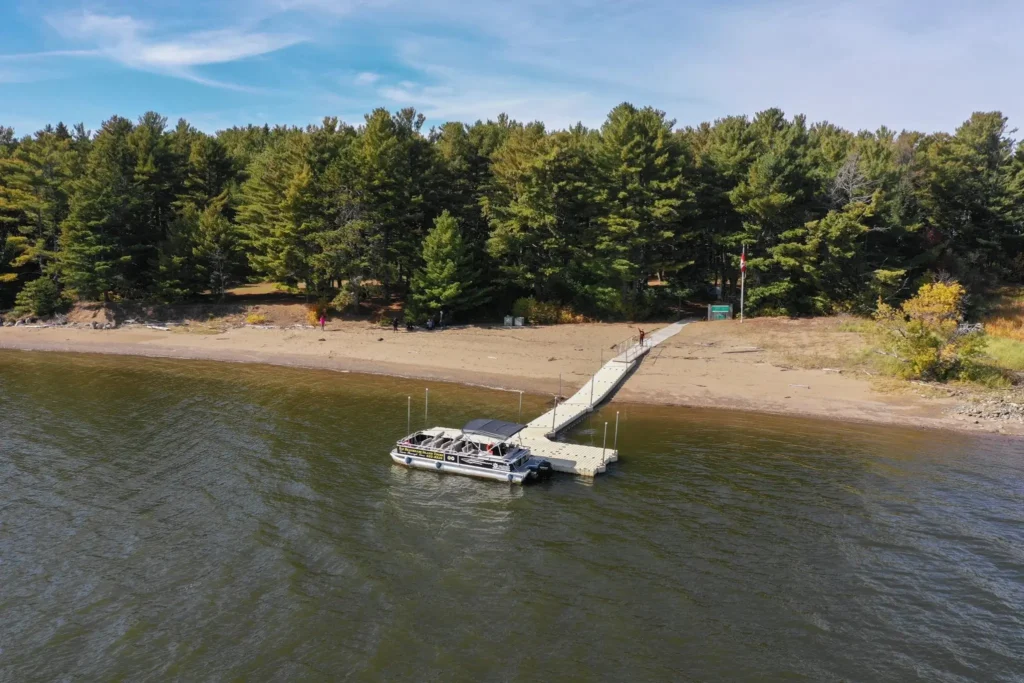 Beaubears Island is a hidden gem destination full of fascinating historical sites and outdoor recreational activities.
One of the must-visit sites on Beaubears Island is the Interpretive Center, which provides you with in-depth information about the island's rich history. Here, you get to explore exhibits that showcase the island's importance as a shipbuilding hub during the 19th century.
For nature enthusiasts, the island's picturesque trails offer stunning views of the surrounding forests, marshes, and rivers.
Whether you're looking for a stroll or a challenging hike, there's a trail to suit every skill level. You may even encounter some wildlife, such as bald eagles, osprey, and beavers, on the island.
If you're looking for a more active adventure, you can rent a canoe or kayak and paddle your way along the river.
The island's calm waters and gentle currents make it an excellent place for beginners, while more experienced paddlers will appreciate the chance to explore the many inlets and coves.
#14. Miramichi Dragway Park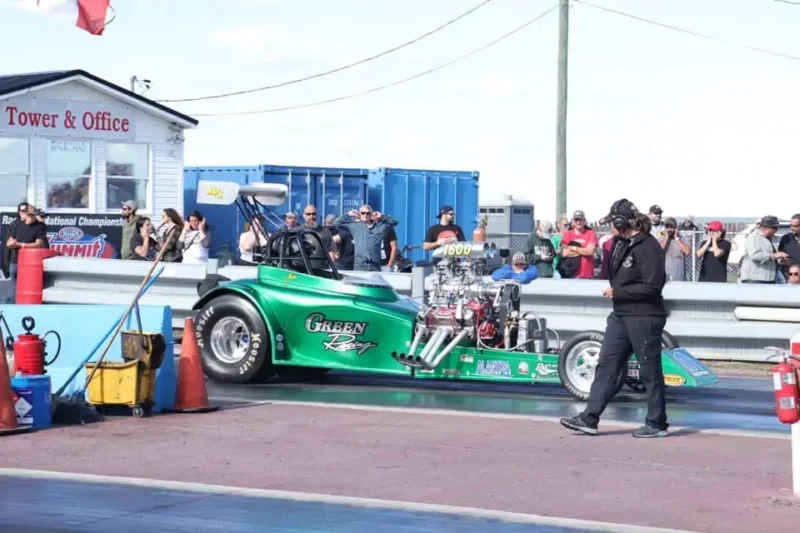 Your trip to Miramichi will only be complete by visiting Miramichi Dragway Park with your friends or family.
At the Miramichi Dragway Park, you can indulge your passion for motorsports with drag racing events, and car shows on a well-maintained track that will set your adrenaline racing.
You can pack a picnic and relax in the park or explore the walking trails that wind around it. The playground is perfect for kids, and there are several areas to play outdoor games.
For those with a love of history, Miramichi offers a glimpse into the past with nearby attractions like the French Fort Cove, the Miramichi River, and Beaubears Island. Take a tour of the city and learn about the local culture and history.
Address: N Napan Rd, Napan, NB E1N 5E4, Canada
#15. Oak Point Range Front Lighthouse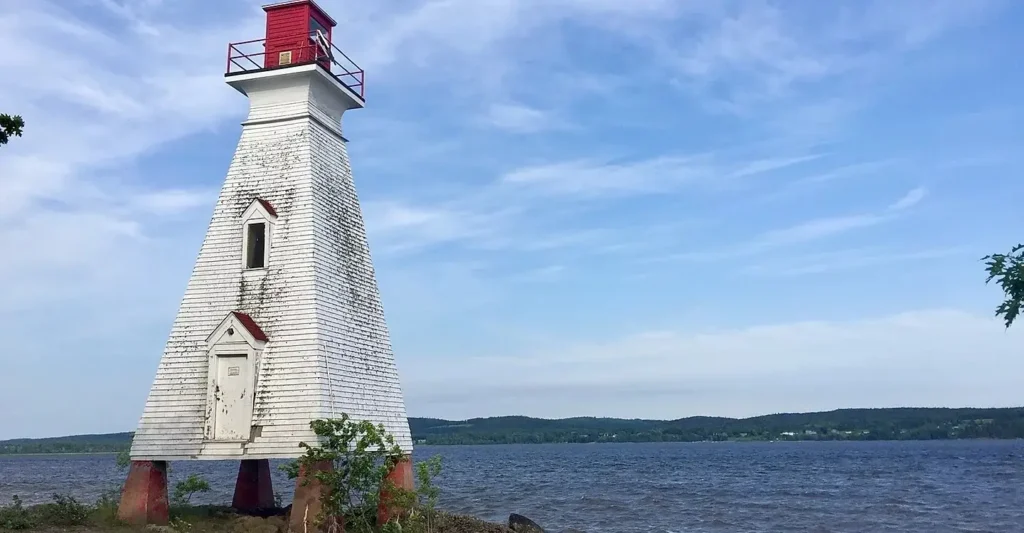 Oak Point Range Front Lighthouse is a must-visit place to explore on your visit to Miramichi.
You participate in the lighthouse guided tour, where you get to learn about the lighthouse's fascinating history.
The staff here are knowledgeable and provide visitors with interesting information about the lighthouse and the area's maritime heritage. You are allowed to climb to the top of the lighthouse for an unforgettable view of the ocean and the surrounding area.
The lighthouse also has a gift shop where you can purchase souvenirs, such as lighthouse-themed items, books, and local crafts.
Address: 2884 King George Hwy, Miramichi, NB E1V 7A7, Canada
#16. New Brunswick Aviation Museum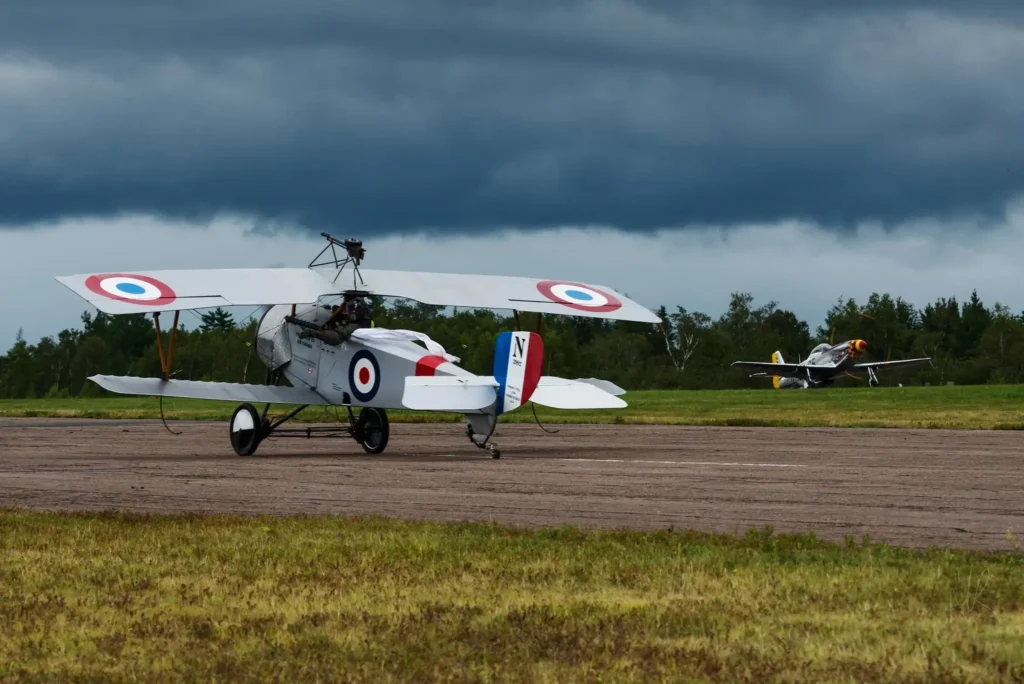 This museum, which is tucked away in northeastern New Brunswick, is a hidden attraction, brimming with displays and artifacts that trace the intriguing history of aviation in Canada.
When you arrive, the helpful staff will welcome you and be happy to show you around the exhibitions.
You'll learn how aircraft design and technology have changed over time, from the earliest days of the biplane to the contemporary jets. Additionally, you'll discover the heroic pilots who flew them and the difficulties they encountered.
The museum includes engaging interactive exhibitions in addition to its outstanding collection of aircraft, drawing in visitors of all ages.
Address: Hangar, 50 Airport Dr #6, Miramichi, NB E1N 3A7, Canada
#17. Jack's Oasis Pub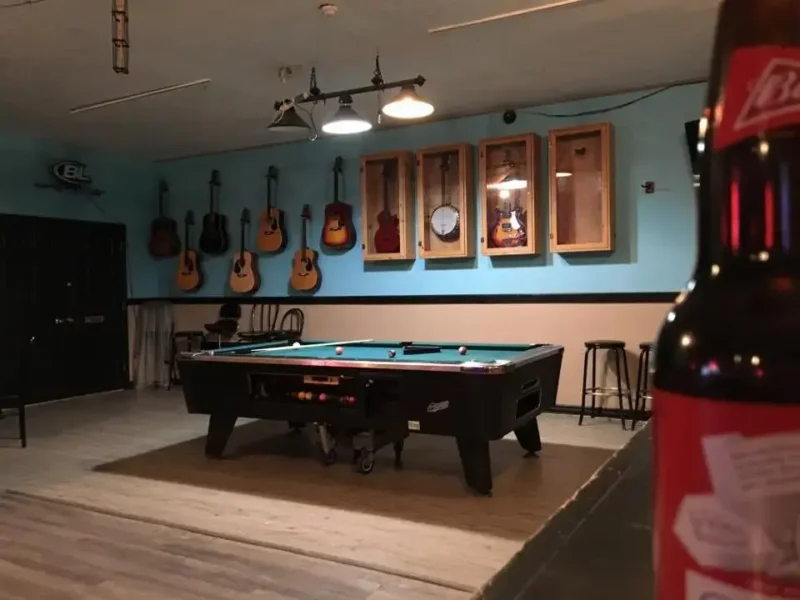 As you step into Jack's Oasis Pub, you'll feel like you've entered a place of good cheer and happy memories. The warm atmosphere envelops you, and the amiable staff makes you feel welcome right from the get-go.
You should check out the dartboard area, where you can challenge friends or strangers to a game. There's also a pool table where you can show off your skills and walk away with a win. You can keep up with your favorite games on one of the big-screen TVs around the pub.
You can also watch the talented local musicians perform regularly, offering a range of musical styles that are sure to amaze you as you sip your drink. There's a variety of drinks available, including beer, soda, and others.
Address: 447 King George Hwy, Miramichi, NB E1V 1L8, Canada
#18. Mystical Horizons Tarot Readings
Nestled in the heart of Miramichi, Mystical Horizons Tarot Readings is a mystical haven, offering visitors an enchanting experience of spiritual insight and guidance.
Upon stepping inside, the cozy and inviting space transports you to a world of magic and wonder, inviting you to unwind and explore.
The knowledgeable and experienced practitioners offer personalized readings, utilizing the powerful symbolism of tarot cards to illuminate your path and provide insight into your life's journey.
Their aura readings and energy healing are designed to enhance your spiritual practice and deepen your connection to the universe.
Mystical Horizons Tarot Readings is a space of peace and positivity. It's the perfect place to relax and bask in the positive energy that permeates the atmosphere.
The selection of crystals, candles, and other spiritual tools available for purchase provides visitors with the resources they need to continue their spiritual journey.
Address: 319 Pleasant St, Miramichi, NB E1V 1Z1, Canada
#19. St. Michael's Museum
St. Michael's Museum is a must-visit for anyone interested in the history of Miramichi. You indeed participate in the guided tours, where the knowledgeable staff here will take you through the different exhibits and give you a wealth of information about the history of the area.
The exhibits are well-designed and informative, giving visitors a real sense of what life was like in the early days of the town.
It would help if you visited the replicated general store in the museum. Here, you get to see what it was like to shop in a store in the early 1900s.
Address: 10 Howard St, Miramichi, NB E1N 3A7, Canada
#20. Wilsons Point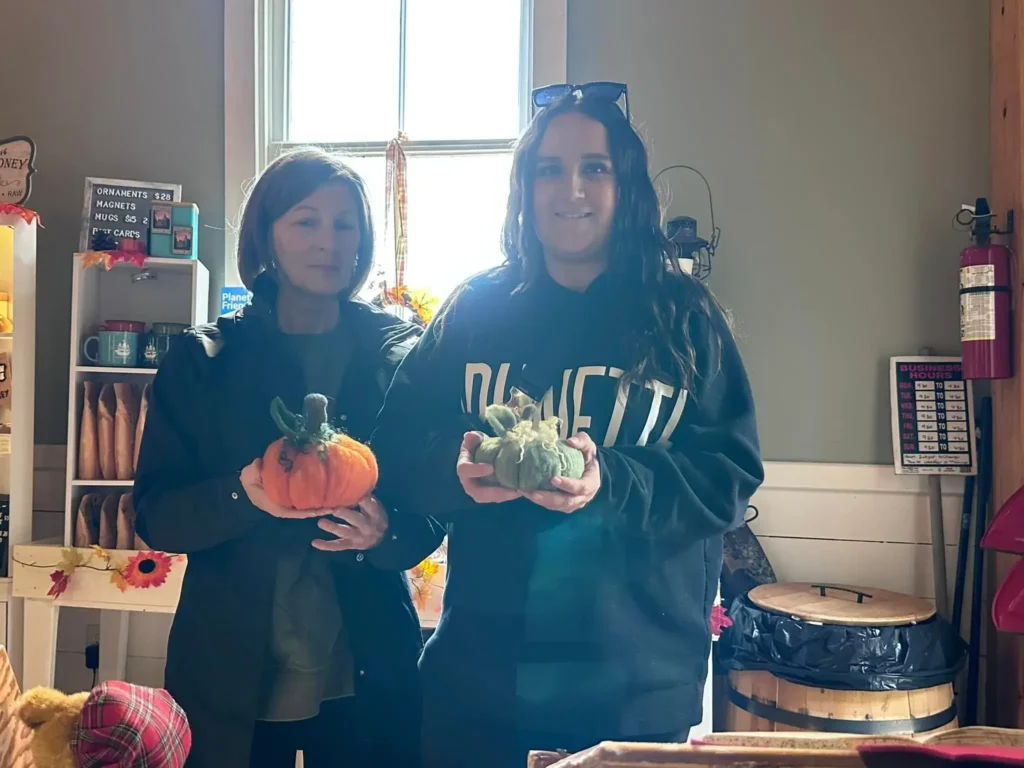 Visitors of all ages and interests can participate in a range of activities at Wilsons Point.
You should check out the nearby hiking route, which will transport you on a picturesque trip through the forest and by the lake.
You can also go fishing here. This area is renowned for having a lot of fish. You can spend a relaxing afternoon casting a line in the water, taking in the beautiful surroundings.
If you're looking for a more adventurous activity, then kayaking and canoeing are great options.
Address: 8 Enclosure Rd, Derby Junction, NB E1V 5B2, Canada
Time to spare? Then you should check out the best things to do in Palmdale (California), Ocean Springs (Mississippi), and Bangkok (Thailand).
What is the best time to visit Miramichi, NB?
The months of June 4th to September 23rd offer the greatest weather in Miramichi, New Brunswick, Canada. This is predicated on National Oceanic and Atmospheric Administration (NOAA) average temperature and humidity data.
In terms of temperature, July, August, and then June are the warmest months to visit Miramichi. The hottest period of the year is often early to mid-July, when highs hover around 81.5°F (27.5°C) and nights are rarely colder than **56.8°F (13.8°C).
Note that the weather can change, so it's a good idea to check the forecast a few days before you travel. Have fun while you're in Miramichi!
What is Miramichi known for?
The city of Miramichi, New Brunswick, is rich in culture, history, and scenic beauty. It's renowned for its world-class salmon fishing, breathtaking landscapes, and welcoming locals.
The Mi'kmaq First Nation has been a part of Miramichi for many generations. In addition, the city has a sizable Acadian population, whose legacy may be seen in the food, architecture, and culture of the area.
An increasingly popular resort for outdoor enthusiasts is Miramichi. In addition to having several parks and trails for bicycling, hiking, and camping, the city is home to the Miramichi River, one of the top salmon-fishing rivers in the world.
Apart from its recreational pursuits, Miramichi provides a plethora of cultural attractions, including the Beaubears Island Shipbuilding National Historic Site, the Miramichi Folksong Centre, and the Miramichi Salmon Museum.
Miramichi is a friendly, energetic town with plenty to offer all ages. Miramichi is the ideal destination, whether you're searching for a thrilling adventure or a peaceful getaway in a stunning location.
Is Miramichi a nice place to live?
Miramichi boasts incredible natural resources, a high standard of living, and a welcoming, outgoing population.
The city offers plenty of educational options for its citizens, thanks to its well-equipped regional hospital, community college, and university programs.
Moreover, Miramichi is a paradise for those who enjoy the great outdoors, with plenty of parks for bicycling and strolling as well as an abundance of activities for all four seasons.
There's always something to do in Miramichi, be it a winter excursion or a breezy summer day at the neighboring beaches. So yes, Miramichi is a nice place to live.
Plan Your Vacation To Miramichi, New Brunswick
Miramichi is a hidden gem in New Brunswick that offers a wide range of activities and experiences for visitors. From exploring the great outdoors to immersing yourself in the city's rich history and culture, there is something for everyone in Miramichi.
Best Things To Do In Miramichi NB (New Brunswick)