20 Best & Fun Things to do in Round Rock TX (Texas)
Are you ready to discover the best things to do in Round Rock TX? Well, let me welcome you to the charming city of Round Rock, Texas, which is close to Austin. This lovely city is a must-visit location for tourists of all ages because of its fascinating history, lovely parks, and energetic downtown.
There are plenty of entertaining things to do in Round Rock, TX, whether you're a local looking for new adventures or a visitor exploring the area for the first time.
Round Rock offers something for everyone, from outdoor pursuits like hiking and fishing to cultural experiences like museums and festivals.
To help you make the most of your time in this exciting city, we'll highlight some of the best things to do in Round Rock in this blog post. So put on your walking shoes, grab your camera, and get ready to explore the best places in Rock Rock, Texas.
What are the Best Things to do in Round Rock TX (Texas)?
#1. Go sporty at the Dell Diamond arena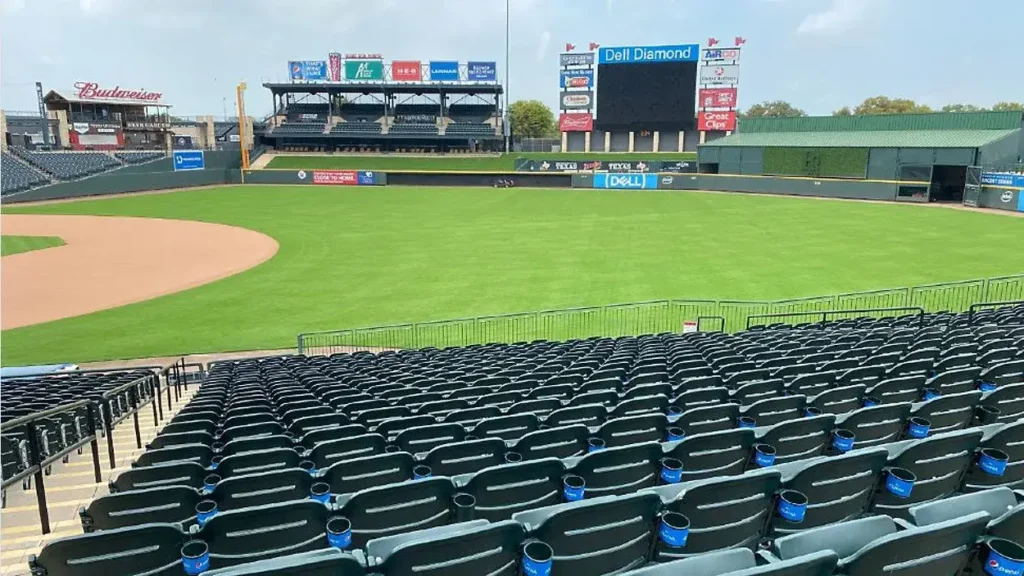 Travelers in the Round Rock area who want to experience the sporty side of life should make a beeline for the Dell Diamond arena, where baseball games are played in front of an audience of 11,000 spectators.
Talking of sporting adventures, in addition to being one of the few sporting centers present in the country, the Dell Diamond also happens to be the home ground of the prestigious rugby team Austin Elite.
What do they offer?
Aside from hosting sporting events, it also does offer special events of different calibers, such as suites, spas, pools, and party porches alongside a space they have specifically termed Fun Zone designated for kids to play and have fun.
Address: 3400 E Palm Valley Boulevard, Round Rock, Texas, 78665.
#2. Get rigorous with exercise at the Clay Madsen Park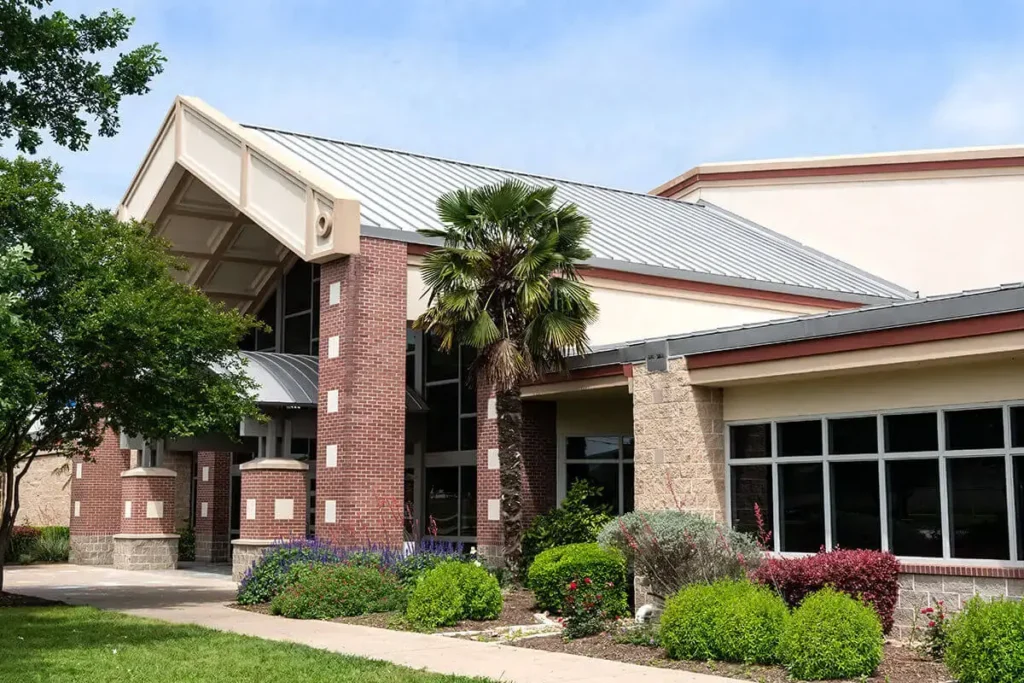 For all things keeping fit while on tour, The Clay Madsen Park and Recreation Center is here to assist with its various exercise and wellness activities lined out to keep tourists fit even though they find themselves at a place far away from home.
Their basic amenities on site, such as cardio and a weight room, are also made available to support their vision of fitness and wellness programs with guidance from professionals to put tourists through and give directives on how to use such facilities.
Why are they considered unique and special?
Provisions have been made by the management of Clay Madsen Park regarding professional babysitting services, which tourists who are in the company of their kids and toddlers can afford to work out with utmost concentration.
Address: 1600 Gattis School Road, Round Rock, Texas, 78664.
#3. Enjoy the cool breeze of nature at Kalahari Resorts and Conventions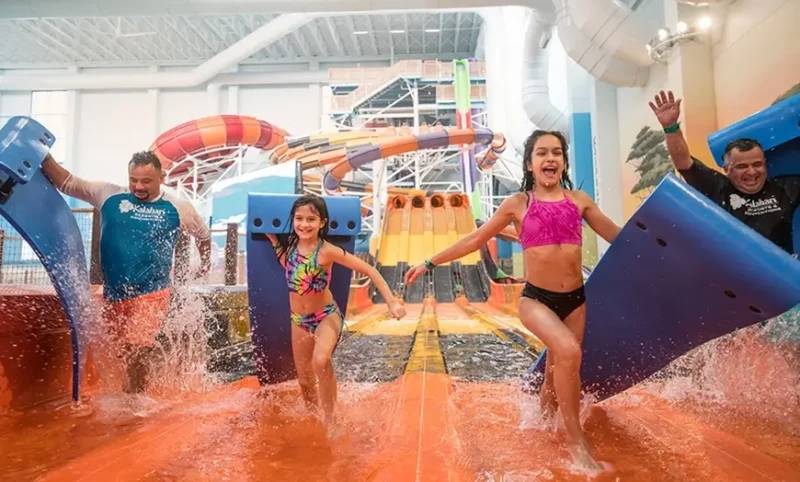 Kalahari Resorts & Conventions is an enclosed space for tourist who wants to wind out and chill under the cool breeze of nature. Having been tagged as the "World's Coolest Indoor Waterparks!" the relaxation center encompasses all these convention centers, Luxurious spas, and numerous retail outlets for a shopping spree.
What else do they have to offer?
This relaxation center has a crafted space called Tom Foolery Adventure Park, where adventurous scenes of wall climbing, zip-lining, and much more can be relieved and experienced.
Address: 1305 Kalahari Dr, Baraboo, WI 53913, United States
#4. Go exploring at the Bass Pro Shops Outdoor World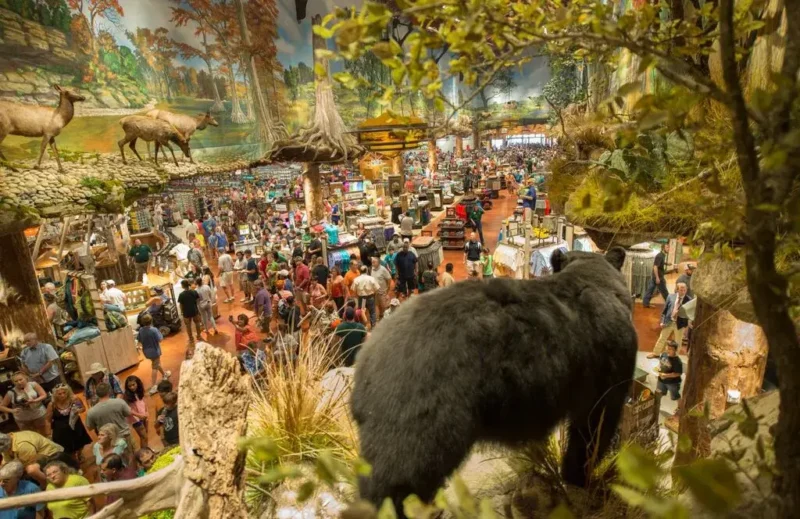 This center of attraction, the Bass Pro Shops Outdoor World, encompasses all things museum, and art gallery, alongside aquarium being housed under the same roof for the sightseeing or educational interest of tourists with a wide variety of outdoor gear and apparel being made available.
So for tourists fascinated by all things arts and crafts, this is an interesting place. Add this to your list of things to do in Round Rock, Texas, this weekend!
What else do they offer?
According to this prestigious brand's management and its vision and mission statement, they are the best for quality fishing, hunting, boating, and outdoor sporting goods.
Address: 2500 East Kearney Springfield, MO 65898
Planning a road trip around Texas? We have got you covered! Here are some of the best things to do in Beaumont (Texas), Galveston (Texas), Temple (Texas), and Sugar Land (Texas).
#5. Enjoy the fun game of Baseball at the Home Run Dugout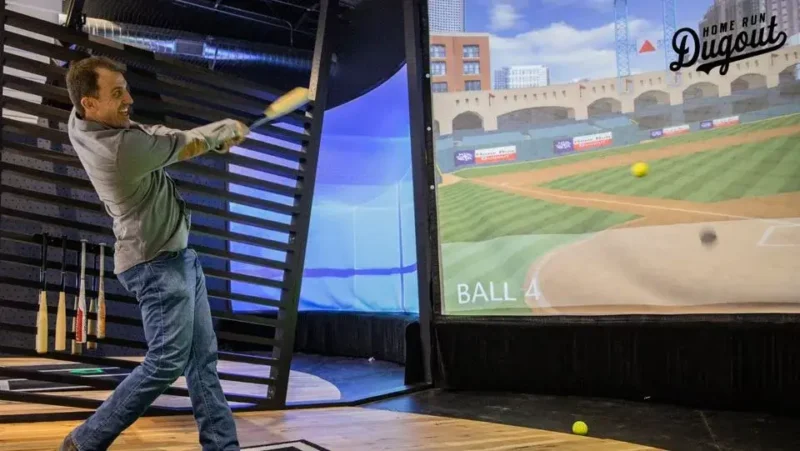 If you are looking forward to exploring the beautiful game of baseball on an amateur level, this tourist park, the Home run dugout, has got you covered as it awards tourists the unique offer of participating in baseball on an amateur level.
Here you get to relive the experience of its innovative batting cage adventure and its soft-toss pitching machine that serves as a virtual opponent for that perfect hit.
What other services do they offer?
In addition, to being one of the top-notch tourist parks known for the sporting adventure of baseball, they are also one of the best organizers for all things get-togethers at the Round rock axis ranging from corporate conventions to family reunions and bachelor parties.
Address: 3400 E Palm Valley Blvd, Round Rock, TX 78665, United States
#6. Go a shopping spree at the Round Rock Premium Outlets and IKEA
This concerns anyone who might want to blend pleasure with business, as the Round Rock Premium Outlets and IKEA are fully functional and operational to accommodate tourist needs. Wants with various retail outlet stores on the ground to ensure a memorable shopping spree for tourists.
What items are available for sale?
Though many commercial items are being made available for sale, the various retail store outlets at round rock premium outlets and IKEA are most notably known for dealing with chains and jewelry, furniture and fittings, and other housewares variables.
Address: 4401 North Interstate Highway 35, Round Rock, Texas, 78664.
#7. Settle for a bite of sweetness at Round Rock Donuts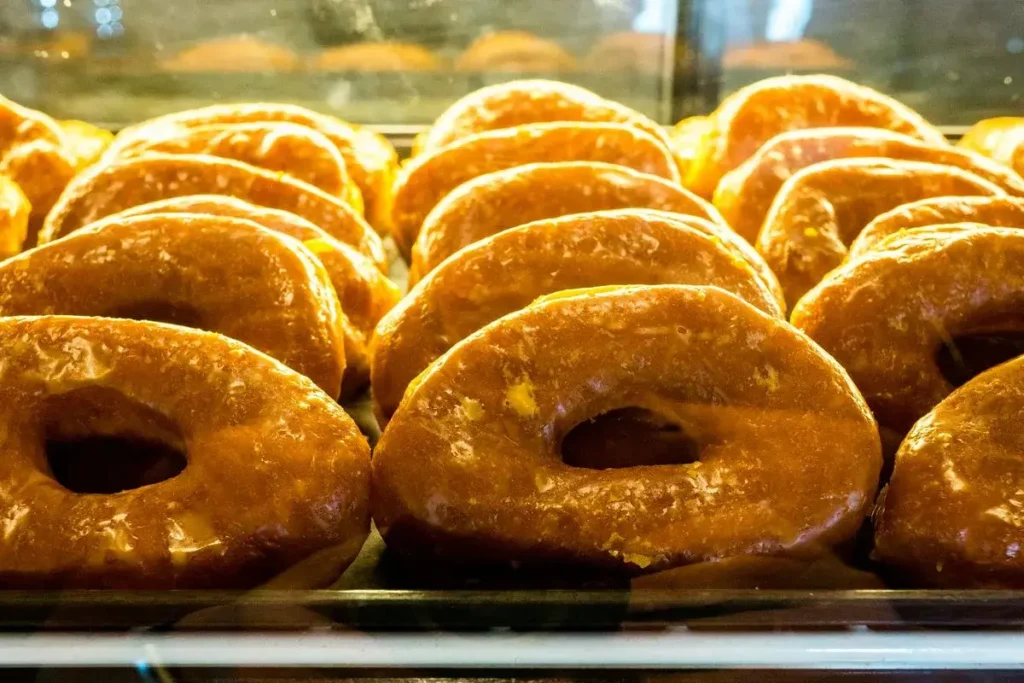 You won't want to miss out on Round Rock Donuts if you enjoy donuts. Since the 1930s, this family-run bakery has become a favorite local thanks to its recognizable "Texas-sized" donut.
The donuts are light, fluffy, and melt-in-your-mouth delicious because they are made using a secret recipe that contains a lot of yeast. But don't just take our word for it; Round Rock Donuts has established a reputation as one of the best donut shops in the nation and has been highlighted on numerous national TV shows.
They are popularly known and attract visitors in their numbers due to their tasteful donuts, hard to find anywhere else, made from the original owner's recipe spiced with a little bit of finesse hand-rolled, cut, fried and iced.
So whether you're a donut expert or simply looking for a sweet treat, stop by Round Rock Donuts and indulge in a genuine Texas tradition. If you are looking for what to do in Round Rock, Texas, ensure to settle for a bite at Round Rock Donut!
Address: 106 West Liberty Avenue, Round Rock, Texas, 78664.
#8. Spend some nice time out with the family at Old Settlers Park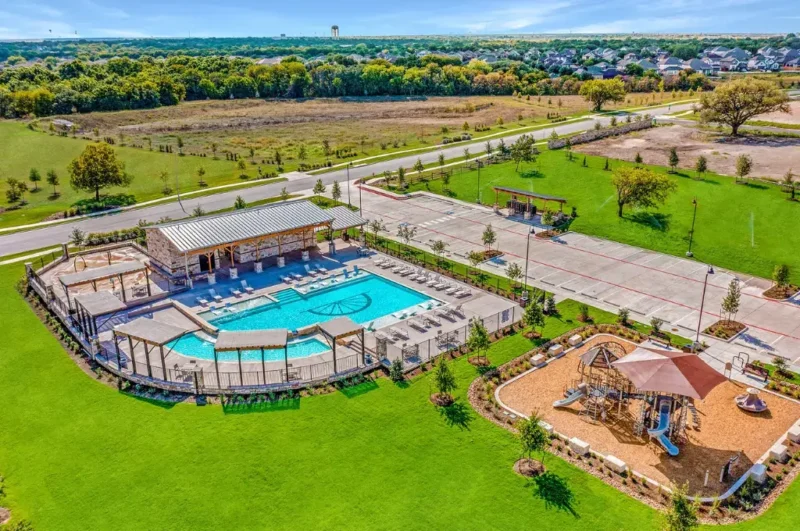 Old Settlers Park in Round Rock is another sports reserve known for hosting amateur sports leagues from the area. It revolves around recreational activities ranging from sports games such as baseball and softball to popular football with their family members.
Why does the park stand out from the rest?
The Old Settlers Park is considered the largest park occupying the round rock axis, which measures 645 acres of land designated for all things youth and amateur sports leagues, one in which every family member could participate.
Address: 3300 E Palm Valley Blvd, Round Rock, Texas, 78665.
#9. Get a taste of perfectly cooked meat at Hoody's Sub Shop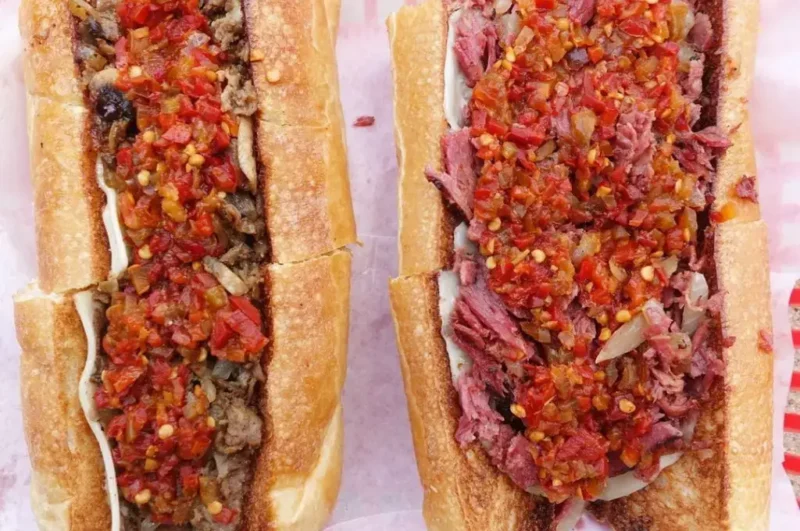 The Hoody sub shop offers something entirely different from recreation in the form of perfectly cooked meat made available to travelers, both locals and visitors wanting something entirely different from regular fast food, but rather have a taste of well-spiced meats delicacies.
What do they offer?
As the locally recognized Sandwich joint on the round rock region and axis, they serve tourists for cheesesteaks and meatballs.
Address: 1205 Round Rock Avenue, Round Rock, Texas, 78681.
Are you about to take a journey across Texas? Why not explore some of the top activities in Lake Jackson (Texas), Waxahachie (Texas), Kerrville (Texas), and San Angelo (Texas).
#10. Go spiritual at the Saint William Catholic Church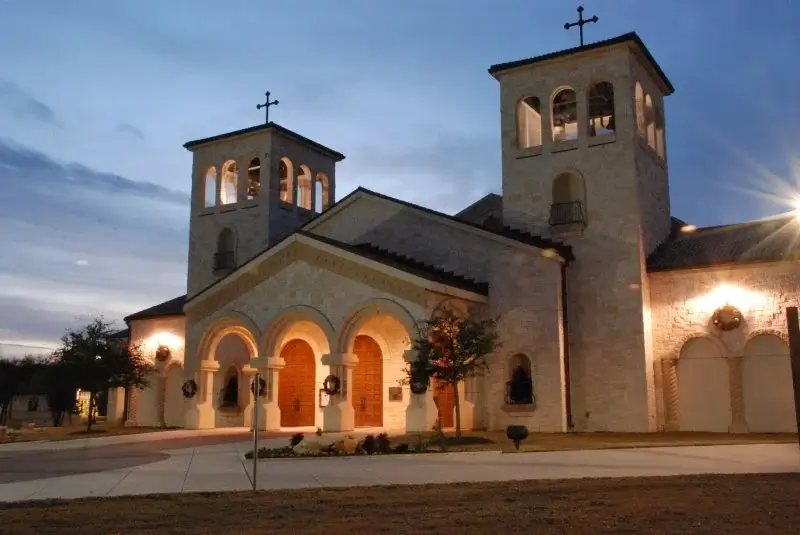 As the city of Round Rock is blessed with this citadel of prayer and worship, Saint William Catholic Church welcomes visitors to come and practice their faith and beliefs in a way best known to them alone. This is a center of attraction for the religious brethren and people concerned primarily about pilgrimage.
Why are they considered attractive?
The Saint William Catholic Church has existed for ages. It hasn't changed its principles of holding mass held every first day of the week, which is Sundays, coupled with every other religious established activity.
Address: 620 Round Rock West Drive, Round Rock, Texas, 78681.
#11. Give kids their moments at Play for All Park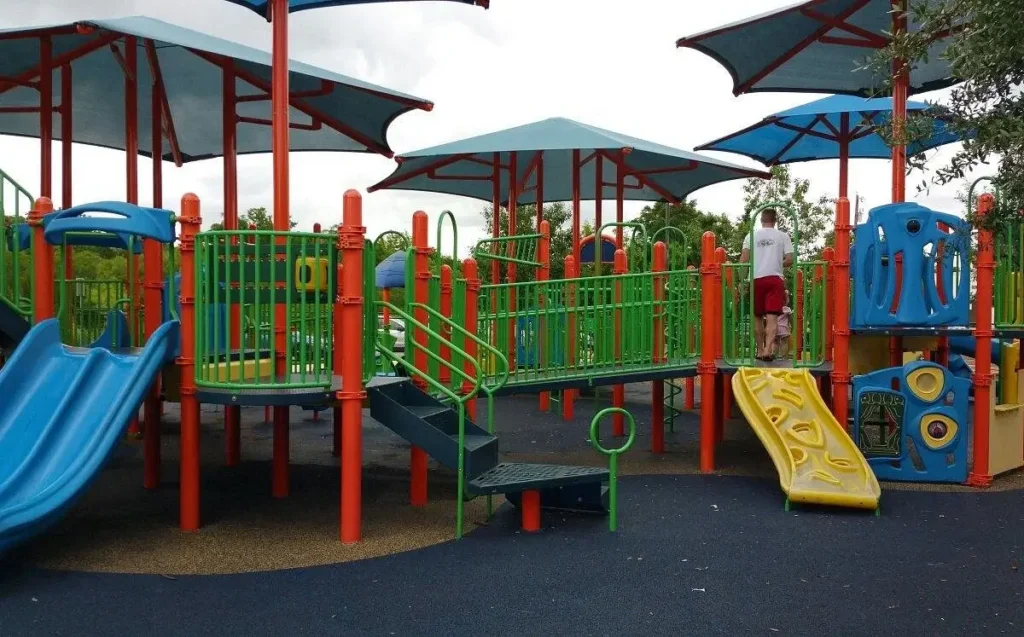 Play for All Park in Round Rock, Texas, is the place to go if you're looking for a friendly and welcoming park for the whole family. This 51,000-square-foot park has a variety of play structures, sensory play areas, and even a splash pad for those hot Texas days.
It was created with kids of all abilities in mind. Children with disabilities can have fun in the park because it has play structures, swings, and ramps accessible in wheelchairs.
This is a tourist park for kids irrespective of age or disabilities, and it accommodates them most, especially when it comes to learning generally and actively participating in its outlined therapeutic activities.
Play for All Park offers walking trails, picnic areas, and lots of open space for playing and running in addition to its playgrounds. Bring a picnic, then spend the day discovering everything Play for All Park has to offer.
Address: 151 North A.W. Grimes Boulevard. Round Rock, Texas 78665.
#12. Get thrilled at Escapology Austin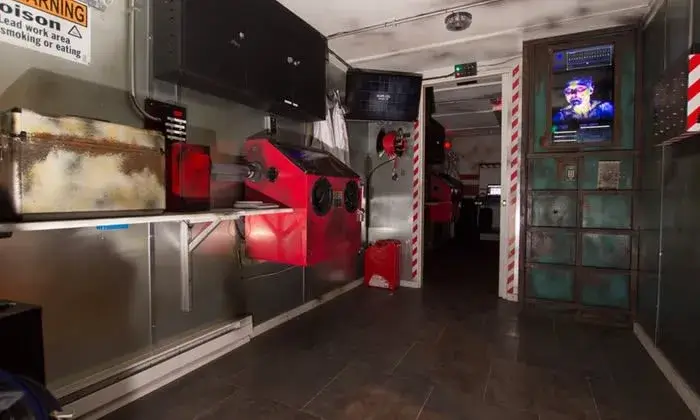 Funs and thrills blended with adventure are exactly what Escapology Austin has got to offer to tourists with its fun and imaginative live escape games at its disposal, which mysteriously expects tourists to monitor and act on existing timelines.
What do they offer?
According to the management of this venture, Escapology Austin is the best for all things premier live escape games, most notably Nuclear Annihilation and Assassination Express.
Address: 2000 S. IH-35, Ste E2, Round Rock, Texas, 78681.
#13. Worry less about the pets at Dog depot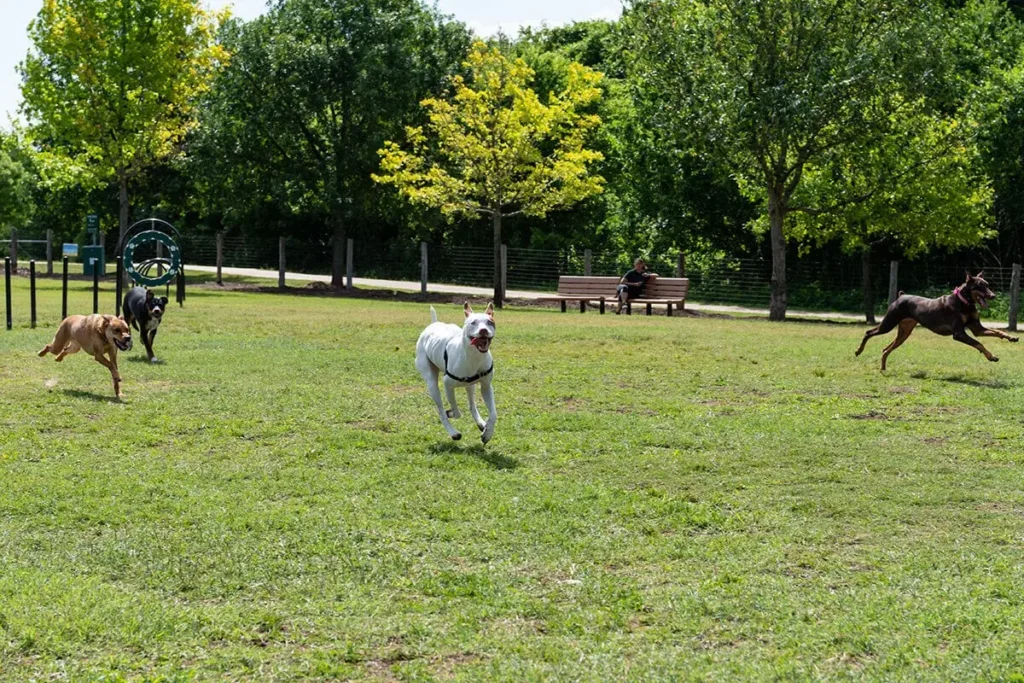 This is a venue of interest for tourists embarking on a tour of round rock city alongside their pets or, safe to say, dogs.
As the Dog depot has made it possible for all tourists who fall under the category of dog lovers to catch fun and get thrilled without necessarily having to bother about their dogs making them feel otherwise.
What are they offering?
The Dog depot provides an enjoyable platform for tourists in the company of their dogs to be spirit filled with fun and get to see their dogs experience such feelings as that as well with a section drafted out specifically for dogs to engage in fun games such as tire Jump, ramp, and tunnel.
Address: 800 Deerfoot Drive, Round Rock, Texas, 78664.
#14. Behold the beautiful sight of birds at McNeil Bridge Bats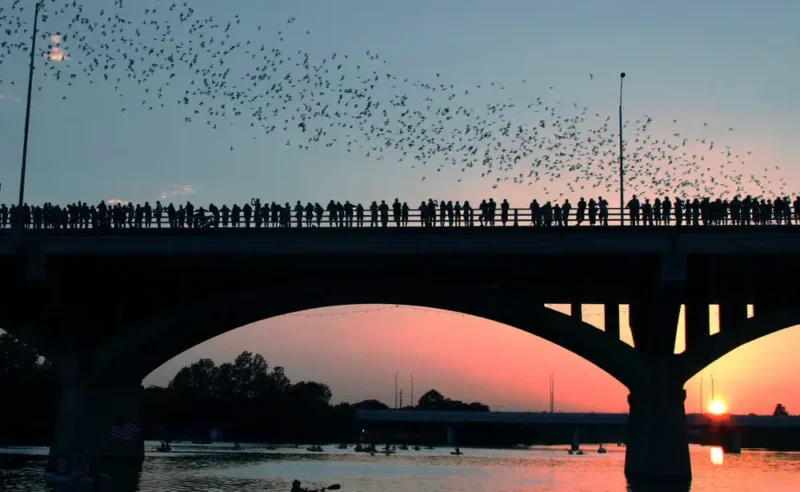 For tourists who have got this sweet sensational feeling of beholding animals on a flight, well the McNeil Bridge Bats is present on the round rock axis to even present something even more with the sights of beasts of the air flying most notably birds and bats at an irregular flying pattern rare to find anywhere else.
Why is it considered a nice place to tour?
At The McNeil Bridge Bats, one gets to behold the blessed sight of over half a million flight beasts alongside 30 thousand pounds of insects which tourists get astonished with while enjoying the cool breeze of nature.
Address: 601 North Interstate 35 Frontage Road, Round Rock, Texas, 78664.
#15. Cruise along at Texas Jumping Beans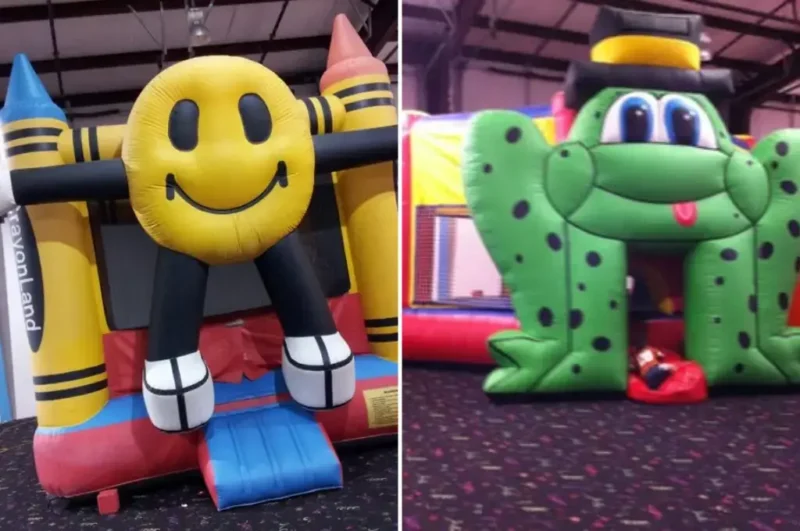 Texas Jumping Beans is yet another tourist center of attraction designated for kids taking the form of an amusement park in which kids get to witness their fun moments and get thrilled with a wide variety of inflatables and bouncing castles, exactly the adventure they desire.
What are they known for?
Just as it was earlier emphasized, it is an indoor amusement park that acts as a party venue for hosting fun parties for kids with basic amenities such as inflatables and bouncing castles to support them.
Address: 16708 Picadilly Ct, Round Rock, Texas 78664.
Looking for more thrills around Texas? You may like to check out the best places to visit in Victoria (Texas), Castroville (Texas), Rockport (Texas), and Killeen (Texas).
#16. Go for an eating and drinking spree at Flix Brewhouse by Galaxy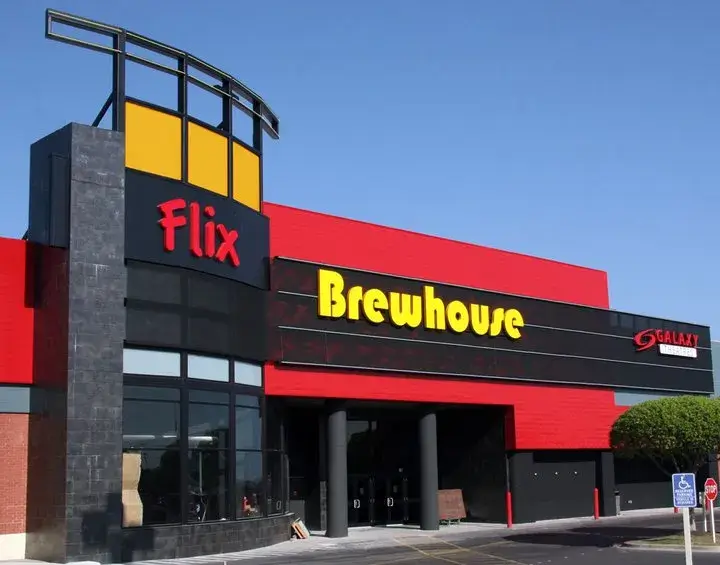 In the city of round rock, the Flix Brewhouse by Galaxy stands out as one of the few refreshments avenues that stands out when it comes to offering a blend of various drinks sliced up with sumptuous meals.
What do they offer?
They offer tourists a well-packed menu of blends of different meal delicacies and breweries for the eating and drinking pleasure of tourists, all happening while they feast their sights on its seven-screen first-run cinema.
Address: 2200 South Ih-35, Suite B1, Round Rock, Texas, 78681.
#17. Try out something different at the Fuego Latino Gastropub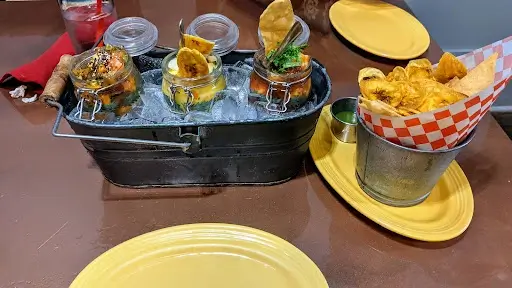 If you're craving delectable Latin-inspired food, Fuego Latino Gastropub is the place to go. This restaurant offers traditional dishes from Mexico, Central America, and South America with a contemporary twist.
Everyone will find something they enjoy on the menu at Fuego Latino Gastropub, which features mouthwatering tacos, savory empanadas, and flavorful ceviche.
The restaurant also has a chic bar area serving craft cocktails, beers, and wines. So whether you're looking for a fun night out with friends or a casual dinner, check out Fuego Latino Gastropub and enjoy the vibrant flavors of Latin food.
The Fuego Latino Gastropub specializes in Latin beers, the best quality of its domestically prepared Latin wines, and signature cocktails.
Address: 206 North Mays Street. Round Rock, Texas
#18. Blend education with fun at the Safari champ
The Safari champ is yet another designated arena specifically being functional to meet the adventurous desires of kids in general, and here education is blended alongside fun adventures taking the role of an indoor play and learning center.
Why should kids visit?
With the necessary safety measures being put in place, the safari champ is a conducive environment for learning, with amenities such as a zip line, slides, and a toddler area. So many more to ensure learning and catching fun are simultaneously made possible.
Address: 1400 E Old Settlers Boulevard, Ste 200, Round Rock, Texas, 78665.
#19. Catch blockbuster movies at the Cinemark 14 Round rock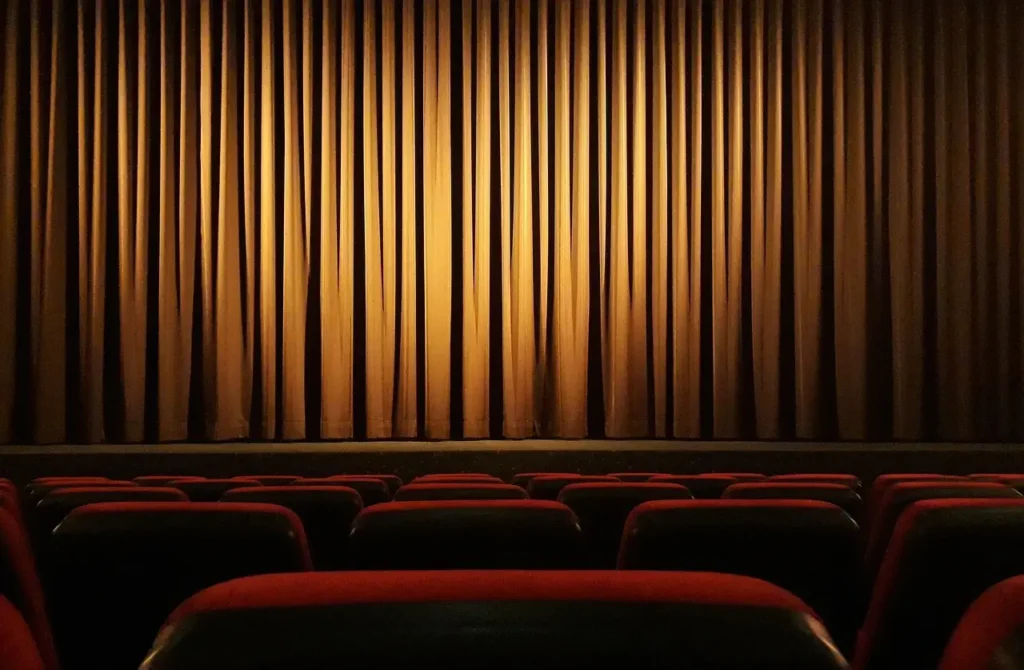 This concerns you who are thrilled and fascinated by all things movies, looking forward to feasting your sights on the latest blockbuster movies, well worry not as the Cinemark 14 Round Rock are right in place to fulfilling tourist desire of catching their favorite movies.
Why is it a center of attraction for tourists?
Just as the name implies, the Cinemark 14 Round Rock is popularly known for its 14-screen movie theater that offers a Real 3D display to flair up the music taste of tourists.
In addition to that, there are also other fun adventures tourists could engage in, most notably arcade games. Add this to your list of things to do in Round Rock, Texas.
Address: 4401 N Ih 35, Ste 3000, Round Rock, Texas, 78664.
#20. Try something different at the Champion park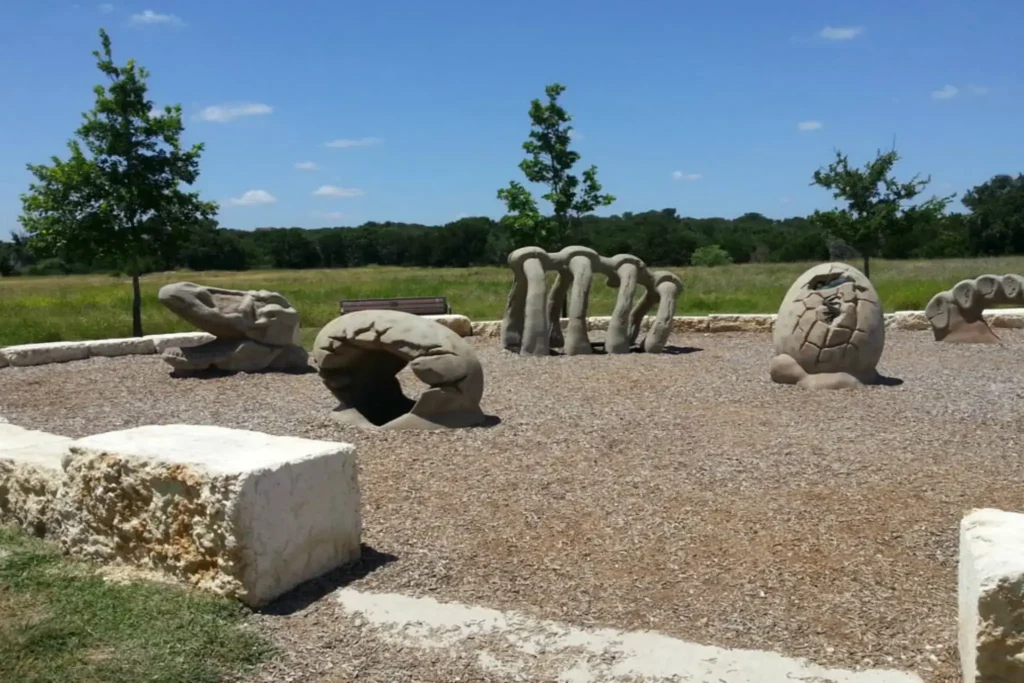 Coming through on the list of fun things to do in the city of Round Rock is a champion park, a lively park to which everyone could attest. Acting as a recreational avenue, the champion park offers picnicking, fishing, and walking.
What should tourists expect?
This is more like a recreational center, mostly for sightseeing, where tourists relax on its small water park or open grass fields and behold the beautiful sights of dinosaur bone climbing by fellow explorers.
Address: 3830 Brushy Creek Road, Cedar Park, Texas, 78613.
Time to spare? Why not check out the best things to do in Anderson (South Carolina), Joplin (Missouri), Guam (Micronesia), and Evansville (Indiana).
What is Round Rock Known for?
The American city of Round Rock is best known for its vibrant culture, stunning parks, and extensive history. Dell Technologies, which calls the area home, has created many jobs.
The city is a great place to raise a family because it has a reputation for having top-notch schools. Round Rock Donuts, which has been producing its distinctive donut since 1926, is a household name in Round Rock.
The Round Rock Chalk Walk Arts Festival and the Rock'N Lights Holiday Light Tour are just two of the annual festivals and events held in the city. The thriving city of Round Rock has something to offer everyone.
Is Round Rock a good place to live?
For many reasons, Round Rock is a great place to live. The city has a high standard of living, top-notch educational institutions, and a robust economy with numerous job opportunities.
Families and professionals find it a desirable option because the cost of living is reasonable compared to that of other major Texas cities. The neighborhood is close-knit and welcoming, with many parks and recreational opportunities for locals.
In addition, the city is conveniently situated only a short drive from Austin, making it simple to access all the services and cultural attractions of the state capital. Generally speaking, Round Rock is a wonderful place to call home.
What major city is Round Rock Texas?
The city of Round Rock is located just to the north of Austin, the state capital of Texas. Due to its proximity to Austin and ease of access to its amenities, Round Rock is frequently regarded as a suburb of Austin despite having its distinct charm and identity.
Texas's largest city, Austin, is renowned for its thriving live music scene, diverse culinary scene, and tech sector.
Many people choose to live in Round Rock while working or enjoying the entertainment options in nearby Austin due to the city's low cost of living, excellent public schools, and robust economy.
Is Round Rock Texas safe?
Living in Round Rock is usually believed to be safe. Compared to other cities in Texas and the US, the city has a relatively low crime rate.
By providing proactive community policing and utilizing cutting-edge technology to prevent and solve crimes, the Round Rock Police Department makes a concerted effort to ensure the safety of its citizens.
Additionally, the city has a successful neighborhood watch program and a committed group of firefighters who act quickly in an emergency.
Although no place is secure from crime, Round Rock is a safe and secure neighborhood where residents can feel secure and safe.
Plan Your Vacation On Round Rock, Texas
In summary, Round Rock, Texas, is a lively city with many attractions and activities for tourists and locals.
Everyone can find something to do in Round Rock, whether they prefer to delve into the city's rich history and local museums or enjoy the great outdoors in its lovely parks and trails.
Additionally, visitors can take advantage of the city's mouthwatering dining options, thrilling shopping experiences, and numerous festivals and events that take place there all year long. With countless opportunities for excitement and fun, Round Rock is a great place to visit or call home.