21 Best & Fun Things To Do In Guam (Micronesia)
Are you searching for Fun Things To Do In Guam, Micronesia? Guam is a small island in Micronesia known for its beautiful landscape, long history, and unique culture.
Even though Guam is small, it is a popular place for tourists because of its stunning natural beauty, rich cultural history, and friendly people.
If you are fascinated about moving to Guam, you should know Guam has something for everyone, whether you're interested in history, culture, adventure, or relaxation. There are so many things to do in Guam that you might wish to extend your trip by one or two days!
Choosing which places to visit in Guam might be difficult. Well, we've compiled a list of the best and most fun things to do in Guam to help you plan your next trip.
Let's Get Started…
What are the Best Things To Do In Guam, Micronesia?
#1. The Pacific National Historical Park
The Pacific National Historical Park is home to the Piti Guns, historical artifacts. These weapons date back many years to significant military activity on the island's coastal plain.
The Japanese were the main inhabitants of this Island in 1914, and they were also the ones who constructed the Piti Weapons. The early Guam Island residents working together created these coastal defense weapons.
Today, visitors are granted free access to this historic site to observe these antiquated military defense tools.
Visit this historical site to learn about the past of this lovely Island. So when you are asked what to do in Guam for 3 days, 4 days or a week or more, you can visit the pacific national historical park and check out the cost of living in Guam.
Address: 135 Murray Blvd. Ste. 100. Hagatna, GU 96910
#2. Guam Premier Outlets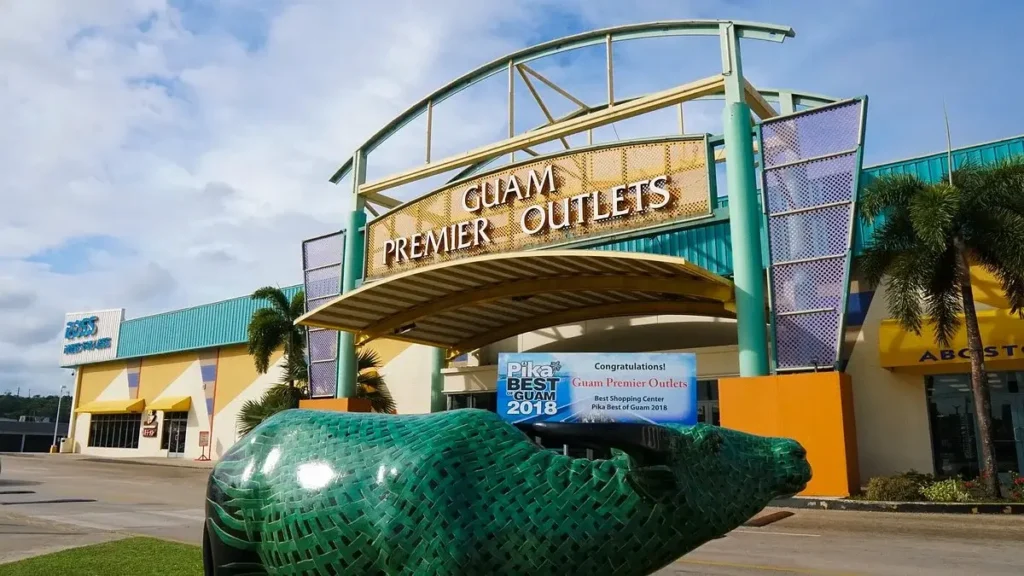 Visit the Guam Premier Outlets if you're in Guam and want to have wonderful shopping at an unimaginable discounted price.
This Outlet is a mall-like island outlet that offers out-of-stock items for a lower price. National American brands are always offered at the Outlet. The Outlet also has a branded fashion section with reasonably priced bags and clothing.
The Guam Premier Outlets has a movie theater, ice cream parlor, and food court, which are all going to make you have an excellent time on your visit to this place.
Address: 199 Chalan San Antonio Ste 200, Tamuning, Guam 96913-3560 Mariana Islands
#3. Apra Harbor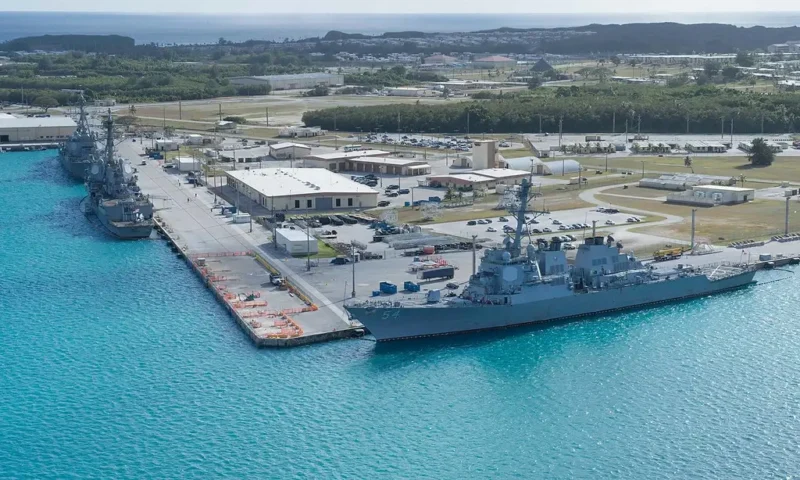 Visit Apra Harbor immediately if you are a scuba diver yearning for an excellent diving experience. Two remarkable shipwrecks are located at this submerged historical attraction and are adjacent to one another on the sea floor.
The SMS Cormoran, a German ship sunk into the water by the honorable U.S. Navy during the First World War, is one of the shipwrecks.
The second wreckage on the ocean floor is a Japanese passenger freight ship that the American Navy sank during World War Two in the same location as the German ship.
These adjacent shipwrecks provide divers a unique chance to dive simultaneously into two wrecks from various World Wars.
Address: 1026 Cabras Highway, Suite 201. Piti 96915. Guam
#4. Chamorro Village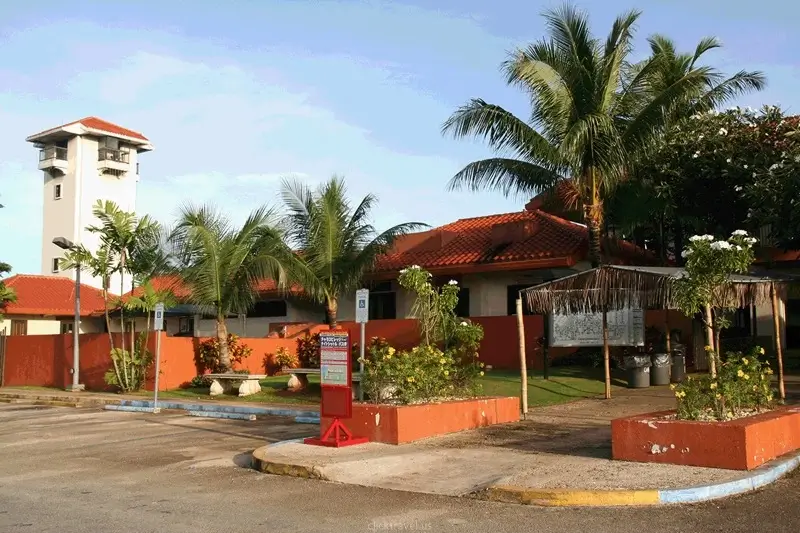 If you want to experience a rural atmosphere and enjoy a diversity of cultures, head to Chamorro Village, which is well-known for its bustling market activities.
You can observe bustling markets selling grilled food and a variety of ethnic goods, including Chamorro jewelry that is traditionally worn. It also hosts street performances.
Planning a road trip to Washington? We have got you covered! Here are some of the best things to do in Pullman (Washington), Colville (Washington), and Washington DC Right Now!
#5. Ritidian Point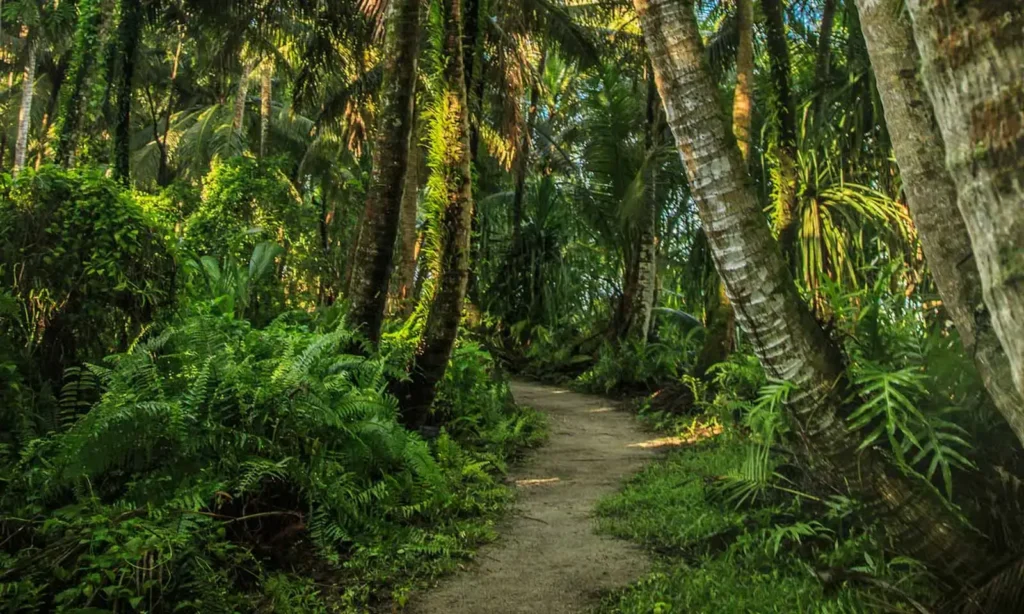 Ritidian Point, situated in the Yigo region, is one popular tourist destination in Guam, Micronesia. It is considered a tropical paradise and has its special share of visual beauty.
Ritidian Point is a section of the Guam National Wildlife Refuge under the management and ownership of the US Fish and Wildlife Service.
There are many beaches with stunning white sand shorelines throughout northern Guam.
The hours of operation for visitors at this location end at 4:00 p.m. every day due to its enormous popularity. If you are looking for what to do in Guam with family, visit Ritidian Point.
Address: MV36+G3F, Yigo, Guam
#6. Talofofo Beach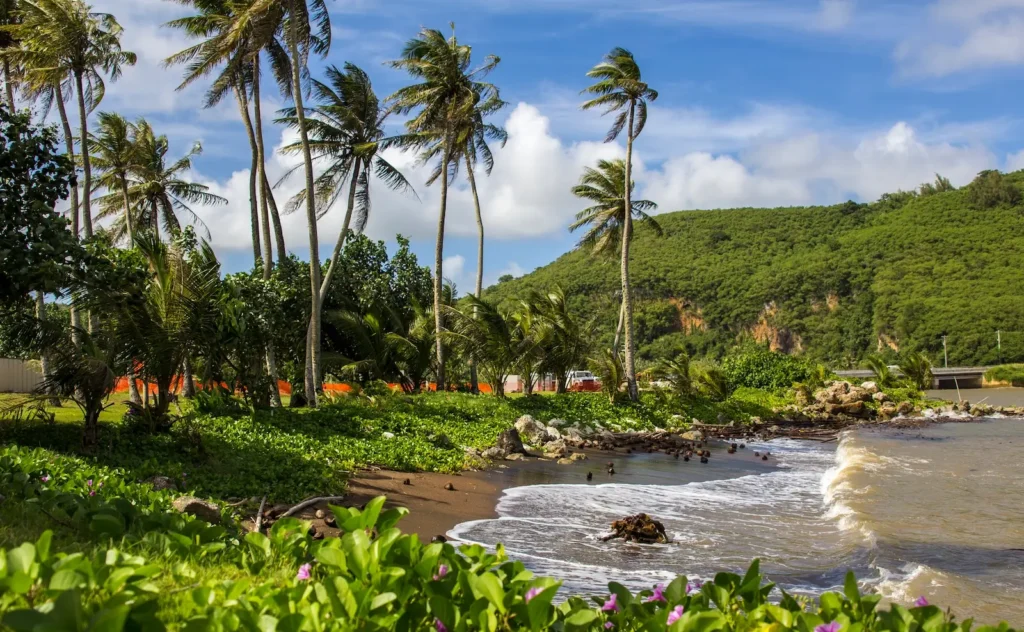 Talofofo Beach is another popular destination for tourists because it is where the dense Guamanian trees and white sandy beaches meet. There are other sub-beaches besides the main beach, where the Talofofo River meets the sea.
If you want to enjoy the pool clubs or have a great beach view, you may head to the Tongan Resort here.
Also, the Talofofo Falls Resort Park is another wonderful attraction here. It has rides for kids, caverns, caves, and waterfalls.
You can take a break by visiting the lush green golf courses at the Onward Talofofo Golf Club or taking an off-road excursion. This is one of the cool things about Guam that you will love to explore. If you are looking for the perfect spot for diving in Guam, you can check out the wonders of Guam Scuba diving.
Address: 8QVC+3HH, 4, Talofofo, Guam
#7. Mount Lamlam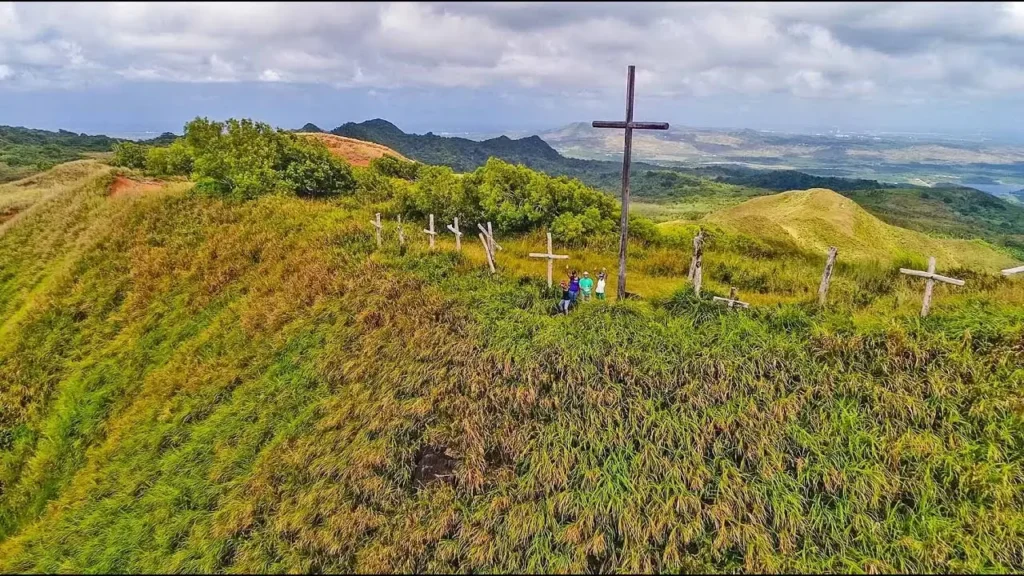 Mount Lamlam is one of the most alluring places to go hiking on Guam. This natural wonder is thought to have the most amazing elevation on Earth, projecting 37,830 feet from the Mariana Trench's lowest point.
Never before has hiking been so simple to beat a decent record. It takes around two hours to reach the peak's summit, which is 1,332 feet above sea level.
Any hiker would do well to choose this location because the route is simple to complete and may be added to your hiking log.
On this hike, you must have food, water, and sunglasses. This hiking trail is located in the South of Tumon Beach, allowing trekkers to cool off at the beach after their ascent. Add this to your list of free things to do in Guam this weekend!
Address: 96915 Santa Rita, Guam
#8. Fish Eye Marine Park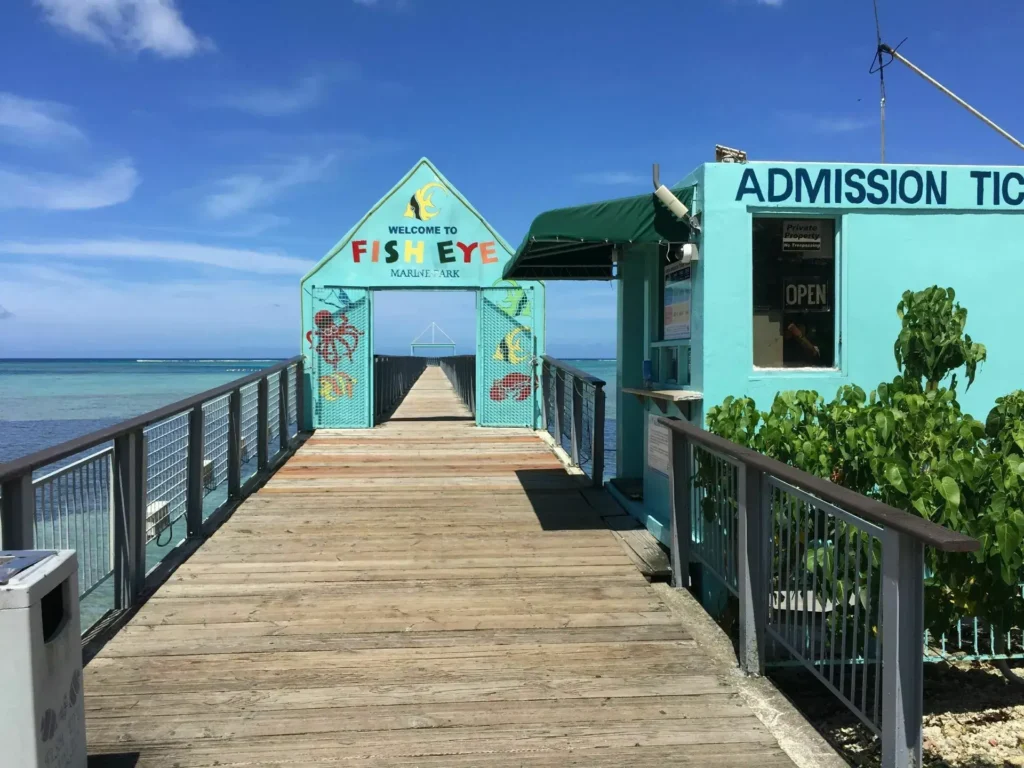 Visitors can get a close-up glimpse of aquatic creatures at Guam's Fish Eye Marine Park, a wonderful tourist destination in Piti Bay Marine Reserve.
This institution has preserved thousands of aquatic species in a protected region, and visitors may now enjoy seeing even endangered species.
Visitors can get a fantastic glimpse of this natural wonder from the observatory compartment that the institution has built into the bottom of this massive aquatic ecosystem.
Many fish species, sea turtles, crabs, shrimp, lobsters, and other aquatic creatures can be found in this area. For those who might be interested, the facility also offers underwater leisure games.
Don't hesitate to include a visit to your itinerary if you want to see the aquatic habitat from below in stunning detail.
Address: 818 North, Marine Corps Dr, Piti, 96915, Guam
#9. Guam Museum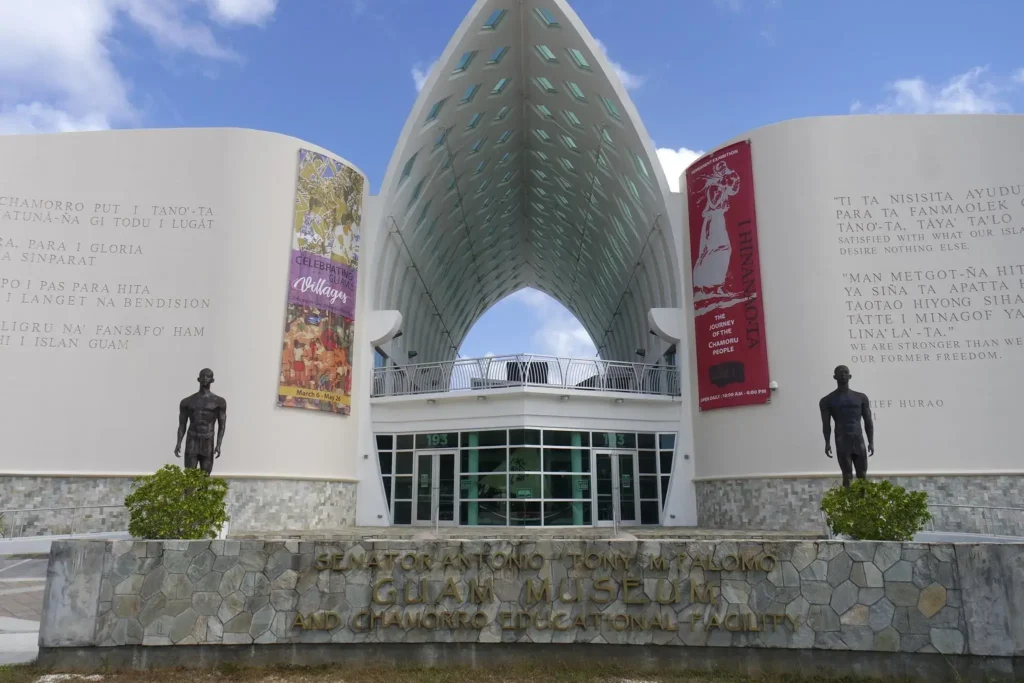 When you visit Guam, stop at the Guam Museum if you enjoy history and want to learn more about the island's past.
This amazing museum presents ancient history and culture by displaying old artifacts, drawings, and handicrafts.
The Museum provides visitors with a brief documentary on the history of Guam and a gallery of images that thoroughly explain life on the island prior to the arrival of the Spaniards.
The Museum's antiques are all 90% locally made and exclusively present standard island history. The Museum also offers discounts to people in the military, students, and older citizens.
Address: 193 Chalan Santo Papa Juan Pablo Dos, Hagatna, Guam 96932 Mariana Islands
Are you about to embark on an adventure to South Carolina for a wonderful vacation? You can check out the best places to visit in Folly Beach (South Carolina), Florence (South Carolina), and Spartanburg (South Carolina).
#10. Micronesia Mall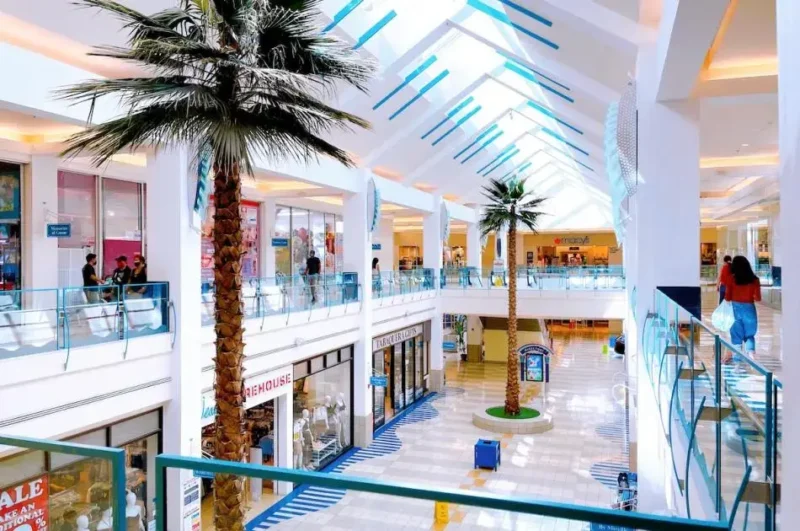 Micronesia Mall is one of the biggest malls in this city. This enormous mall is home to various smaller businesses that offer a wide range of goods at fair prices with friendly employees.
The Micronesia Mall also houses various shops, theaters, restaurants, and indoor theme parks. The mall provides free bus rides to several locations inside the city. Isn't that fantastic?
The Atlanta Mall, T Galleria by DFS, The Plaza Shopping Center, Kmart, Agaa Shopping Center, and S.M. Island Guam, Guam Premier Outlets are just a few outstanding stores on the Island. With so many great stores nearby, shopping on an island couldn't be more convenient.
Address: 1088 W Marine Corps Dr, Dededo, Guam 96929-5538 Mariana Islands
#11. Pacific War Museum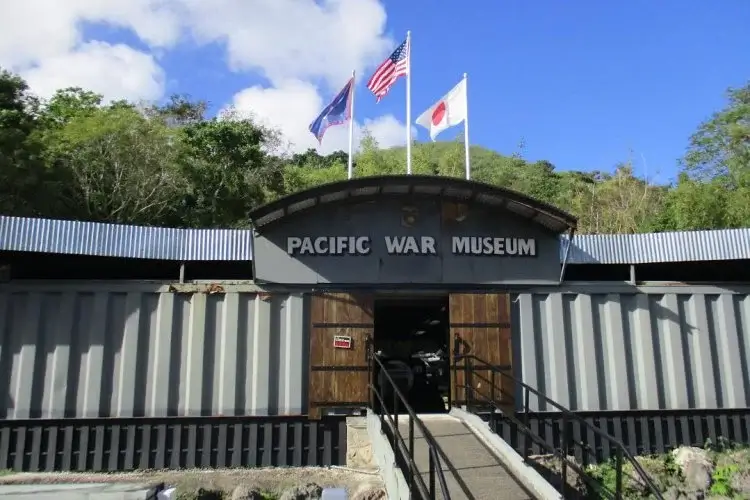 Guam has wide exotic locations, beautiful natural surroundings, and significant historical landmarks. One of the top attractions in Guam, Micronesia, is the Pacific War Museum.
The Pacific War Museum is a significant location that one must not miss if one is interested in knowing more about Guam's role in World War Two.
John Gerber, a soldier of the Vietnam War, founded the Pacific War Museum. This place is a World War II museum that exhibits significant artifacts that best illustrate the events of the conflict in Guam. The Museum is home to other significant data regarding the Marines. This place is for you if you enjoy history.
The museum also has a gift shop for visitors who want to purchase souvenirs.
Address: 135 Murray Blvd, Guam 96910-5104, Mariana Islands
#12. T. Stell Newman Visitors Center
The T. Stell Newman Visitors Center offers a variety of entertainment options for visitors. As one of its main draws, the Center has a museum with various tourist-friendly displays.
This location welcomes visitors at all times and assists in multiple languages. Every tourist should visit the T. Stell Newman Visitor Center because there, in a first-rate theater with five languages of interpretation, they can see The Battle for Guam.
The Visitor Center's stylish bookshop has many intriguing books and publications.
Address: 1657-B, Santa Rita, Guam
#13. Tarza Magical Adventure Zone and Water Park
The Tarza Magical Adventure Zone and Water Park are great places to spend the day unwinding and admiring the opulent surroundings.
This magnificent water park has eight different water slides where visitors can experience heart-pounding thrills. Moreover, there is a simple slide down a lazy river with a slow current.
Tarza Park is home to a historical site and a fascinating and unique location. This park is home to the famous cave where Japanese soldiers sought refuge throughout the conflict.
Visitors to the Park may use cable cars to see the full fall. Don't be hesitant to visit this location when you are in Guam, Micronesia.
Address: 132 Pale San Vitores Rd, Tumon, Guam 96913-3613 Mariana Islands
#14. DFS T Galleria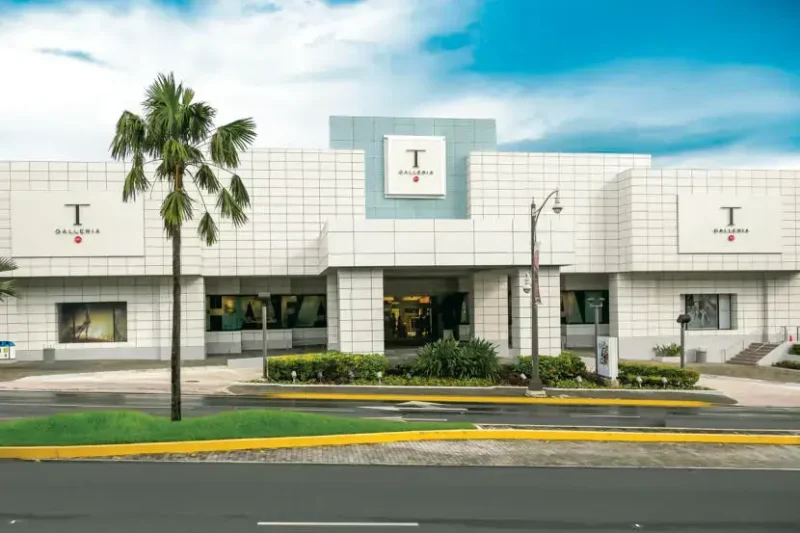 The DFS T Galleria is a well-known store in Guam that provides the greatest customer service while showcasing a range of elite luxury goods in a private sales environment.
This famous store is known for selling high-end luxury brands like Prada, Louis Vuitton, Omega, Gucci, and many more.
The employees of this famous store are incredibly kind and have received training in a few Asian dialects to make interactions with foreign visitors easier.
During Black Friday promotions, DFS T Galleria also provides a 50% discount on merchandise. Evening visitors can browse at the boutique because it shuts at 11 p.m.
Visit DFS T Galleria in Guam if you're a tourist and pick up a pretty dress for yourself.
Address: 1296 Pale San Vitores Rd, Tumon, Guam 96913-4252, Mariana Islands
#15. South Finegayan Latte Stone Park
A historical landmark called South Finegayan Latte Stone Park is on Golden Shower Lane in Dededo. The remnants of an old latte stone home that may be seen on the property make this location fascinating.
This place contains several archeological relics since the Chamorro town once extended to this area. Although this Chamorro village extension only existed for a century, it made its mark on this historic location.
South Finegayan Latte Stone Park is a must-see for anyone interested in history or who likes to learn about it.
Address: 74 Golden Shower Lane in Dededo
Looking for more thrills around Indiana? Why not check out the best things to do in Evansville (Indiana), Fort Wayne (Indiana), Terre Haute (Indiana), and Greenwood (Indiana).
#16. Magellan Monument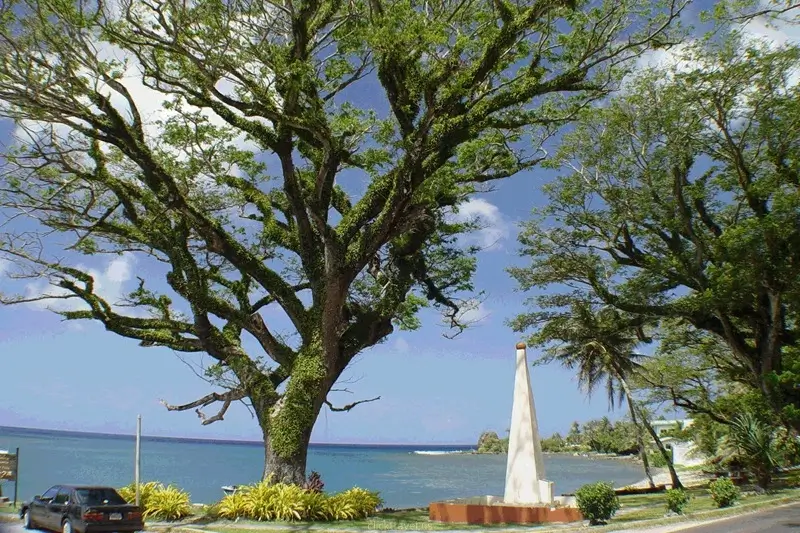 To commemorate Guam's first contact with Westerners, a monument commemorating Portuguese explorer Ferdinand Magellan was erected in the community of Humatak.
This ancient artifact served as a monument to Magellan, who visited Guam while undertaking a Royal mission to round the globe.
This explorer added the Island of Guam to the map. People can now visit this monument and learn about its history as it is in a lovely park.
Address: 7MX7+H5G, 2, Umatac, Guam
#17. Two Lovers Point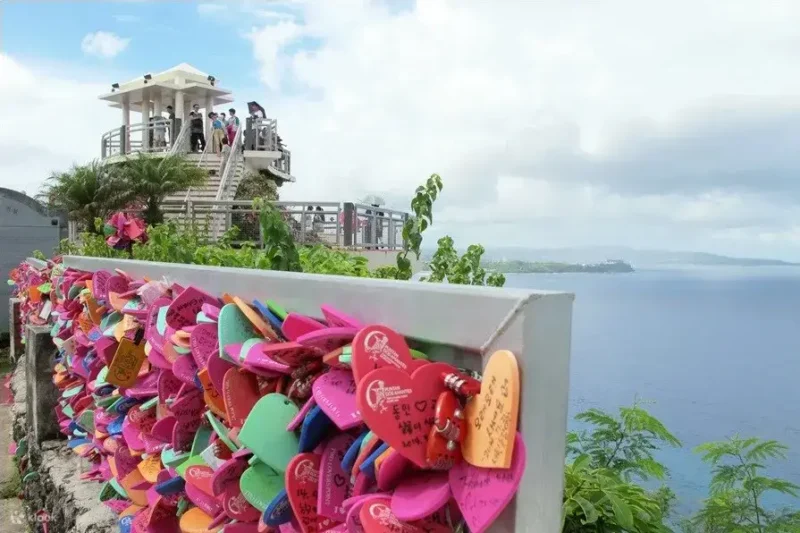 A famous and distinctive location called Two Lovers Point allows visitors to enjoy a stunning ocean vista from the edge of a 400-foot cliff.
This location is well-known for the legend of two lovers who hurled themselves down this cliff to avoid being torn apart by marriage, a Chamorro warrior and a girl.
This location has become a hotspot for lovers, boasting a lovely chill-out deck with fantastic ocean views. Most visitors continue to believe that adding partners' names to the walls of this famous location makes relationships stronger.
There is a gift shop at Two Lovers Point where people can buy gifts if they require a passionate exchange with their spouse.
Address: GRM2+XXQ, Tamuning, Guam
#18. Fort Soledad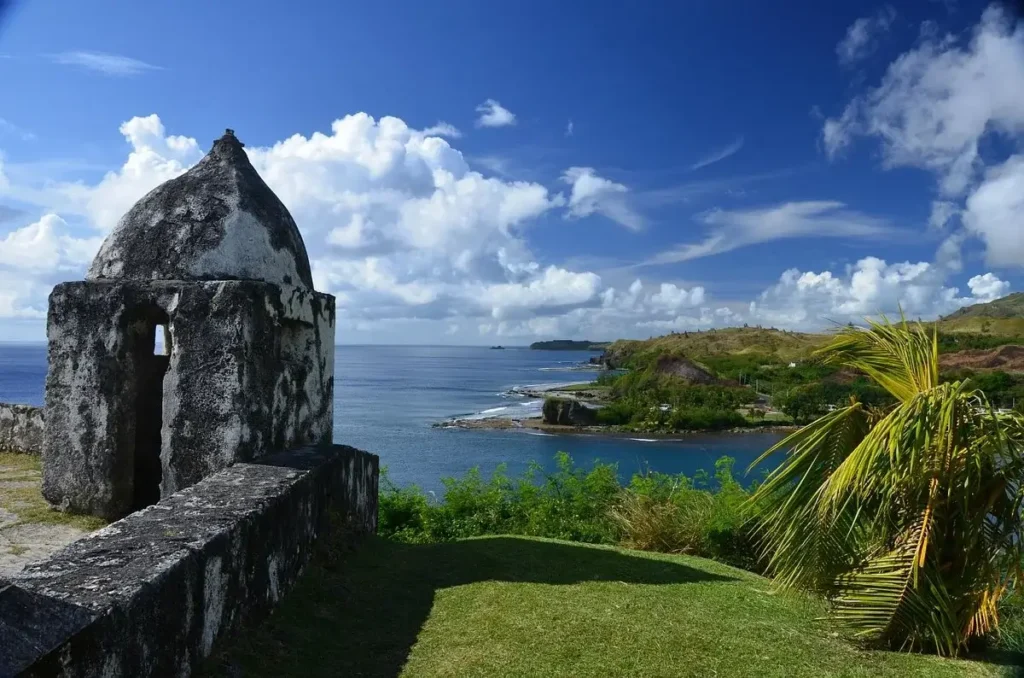 Fort Soledad is a famous example of a Spanish-style building on the west coast. This historical site is one of southern Guam's most popular tourist.
Built in 1810, this historical artifact was named Our Lady of Solitude. Fort Soledad is the only one of the four towers built to surround Umatac Bay that is still standing. This building has stunning views of the neighborhood, harbor, coastline, and distant mountains.
The beauty of this famous spot has made it a popular place for tourists and locals to take pictures. You can capture the stunning distant mountains or the bay's sandy coastlines.
Fort Soledad is a great destination since you may explore the highlands and the village's many ancient sites.
Address: Umatac Bay, Umatac, Guam 96915 Mariana Islands
#19. Alupat Island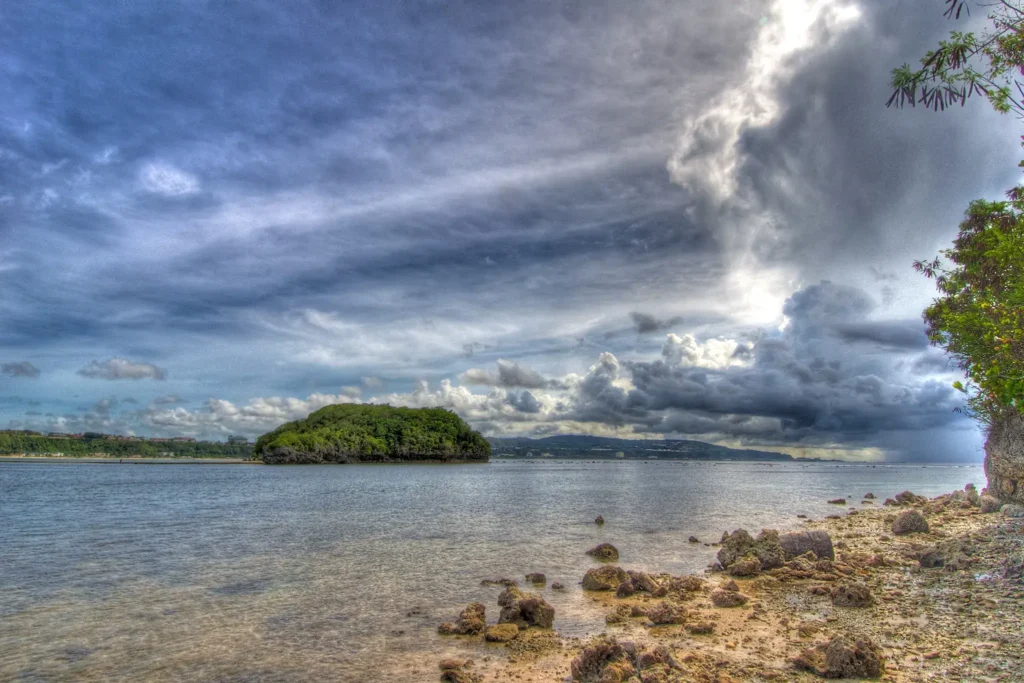 Alupat Island is the perfect place to unwind because it's a small, lovely place with plenty of peace. This is one of the best places to visit in Guam.
Visitors who want to relax, practice meditation, or even take a break from the hectic world can do so on this tiny island in peace.
You can stroll across it or swim across it to get here. Most visitors take pictures of the Island because it is so picturesque.
The popular watersports destination Alupat Island is far from the main island.
Address: Tamuning, Guam, Guam
#20. Emerald Valley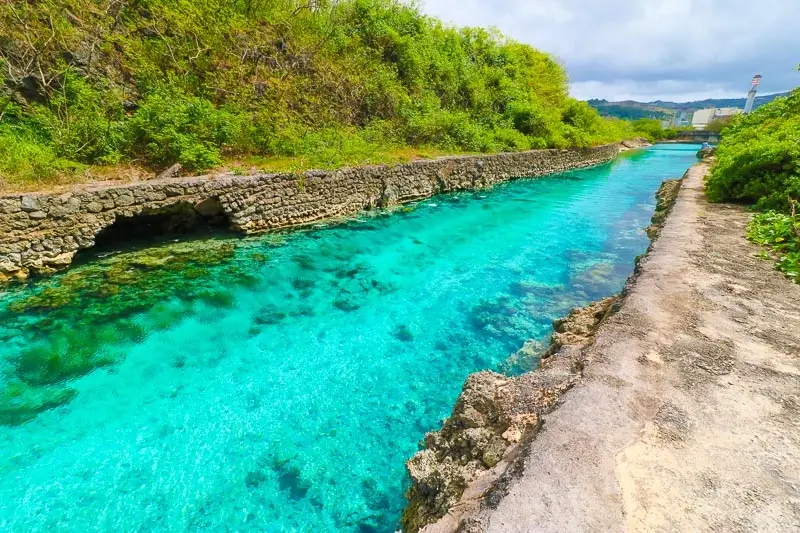 The stunning Emerald Valley is one lovely attraction you should check out on your visit to this city. This landmark is a lovely watercourse that curves behind the Guam Electric Authority.
This amazing waterway extends into the ocean body and is encircled by stunning green flora that will lift your spirits.
When you sail softly over the canal, the beautiful surroundings, the serene ambiance, and the fresh ocean wind may lull you to sleep.
Address: FM8P+C6M, Piti, Guam
#21. Guam's Territorial Seashore Park

There are numerous minor hills on the island of Guam. At Guam's Territorial Seashore Park, you may find these hills.
You can enjoy a breathtaking view of the ocean and distant mountains of Guam from the Cetti Bay Viewpoint.
People who go to the Overlook can also see hills like the Attelong Acho, a lava pillow made by a volcano that erupted underwater and is north of the Overlook. If you are asking if Guam is safe, you can check here to know.
Address: 96915 Santa Rita, Guam, Guam
Time to spare? You may also want to check out the best places to visit in Settle (Yorkshire, England), Beaumont (Texas), Galveston (Texas), and Temple (Texas).
What is Guam most famous for?
Guam is a territory on an island in the western Pacific Ocean. It is known for its beautiful beaches, clear water, and lively culture. Every year, millions of tourists flock to this tropical paradise to experience the distinctive fusion of American and Chamorro cultures.
People can hike through the lush jungles that cover most of the island of Guam or check out historical sites like the Latte Stones. Fresh seafood and typical Chamorro dishes are among the delicious cuisine options available on the island.
Given its pleasant climate, hospitable locals, and breathtaking scenery, it is simple to understand why Guam is a well-liked vacation spot for visitors worldwide.
Is Guam worth seeing?
Guam is worth seeing if you're looking for a tropical paradise with plenty of activities. The island has become a popular travel destination due to its beautiful beaches, clear waters, and distinctive fusion of cultures.
Guam has something to offer everyone, whether you're interested in visiting historic Chamorro sites or sampling some of the island's delectable cuisine. The island's lush jungles and coral reefs are perfect for hiking, diving, and snorkeling.
Guam is a must-visit location for anyone looking to have an unforgettable vacation because of its warm climate, hospitable people, and stunning scenery.
Why do people visit Guam?
There are many reasons why people visit Guam. Beautiful beaches, clear waters, and warm weather are some of the island's main attractions. Also attracting tourists is Guam's distinctive fusion of American and Chamorro cultures, which is evident in everything from the local cuisine to the folk dances.
The island is also home to several historical locations that offer a window into Guam's fascinating past, including the ancient Latte Stones.
The island's lush jungles and coral reefs are perfect for hiking, snorkeling, and diving. Guam is a well-liked travel destination because it generally has something to offer everyone.
What are the bad things about Guam?
It's important to remember that Guam has its disadvantages like any other place. A few visitors have voiced concerns about crowding and pollution in specific areas.
Travelers should be ready for weather disruptions because the island is vulnerable to typhoons and other natural disasters. In addition, some visitors have reported theft and criminal activity, especially in tourist areas.
Despite these difficulties, many still consider Guam a lovely and welcoming place. It's critical to be informed about potential problems and take precautions to guarantee a safe and enjoyable trip.
People can have a great time in Guam if they follow common sense safety rules and don't mess up the island's natural environment.
Plan Your Vacation To Guam
In conclusion, Guam Micronesia provides tourists with various enjoyable experiences. There is something for everyone on the island, from unwinding on its breathtaking beaches to learning more about its fascinating cultural heritage.
Adventurers can hike through lush jungles, snorkel or scuba dive in vibrant coral reefs, or even go fishing. People who are interested in history can visit historic Chamorro sites and learn about the unique mix of American and native cultures on the island.
Guam, in Micronesia, is a great place to spend a special vacation because the food and the people are warm and friendly.
You will undoubtedly get all the refreshing relaxation you require on a trip to this amazing island.
Disclaimer: Vasttourist always strives for content accuracy. Since the time of publishing, travel-related information regarding pricing, schedules, and hours may have changed. Please see individual websites embedded in this post for the most current trip-planning information.

Unless otherwise stated, Vasttourist does not claim ownership of any images used on our blog site. The respectful owners of all visual content have copyright protection. We try to include links to the sources. If any images are your property and you do not want them to appear on our blog, don't hesitate to contact us; we will take them down immediately. We support properly crediting the original writer, artist, or photographer.